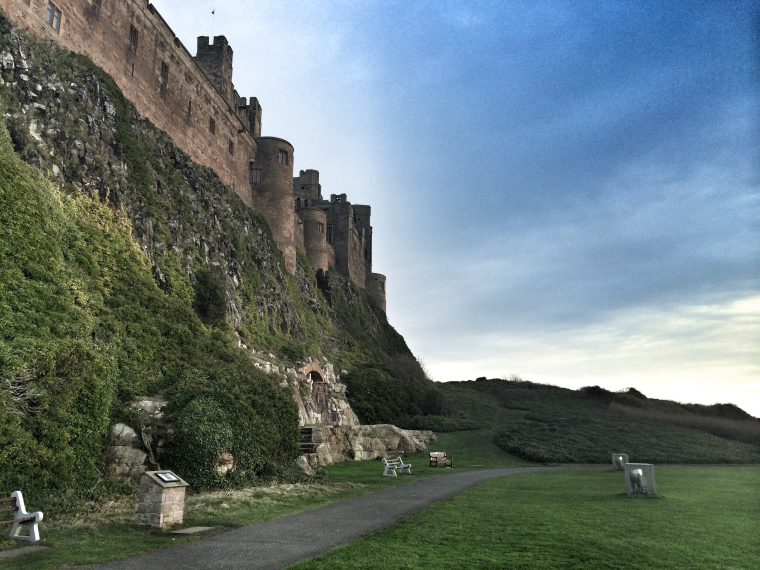 BAMBURGH, Northumberland – I have yet to come across a village that hits as powerfully and as dramatically upon the senses as Bamburgh. It is, in my humble opinion, the superpower of this stretch of the Northern coastline.
The village is enriching and wholesome; a place where you can fill your tum withgood food, your brain with historical artefacts, and your soul with the freshest salt air. Perfect for a wintery Saturday morning and afternoon.
My recent visit to Bamburgh, from my cosy nest in Beadnell, lasted only a few hours. And if that's all you have to spare in the village also, here are some things to do and see in Bamburgh on a Saturday – road-tested by yours truly.
1. A Fairytale Start | Bamburgh Castle | 10 am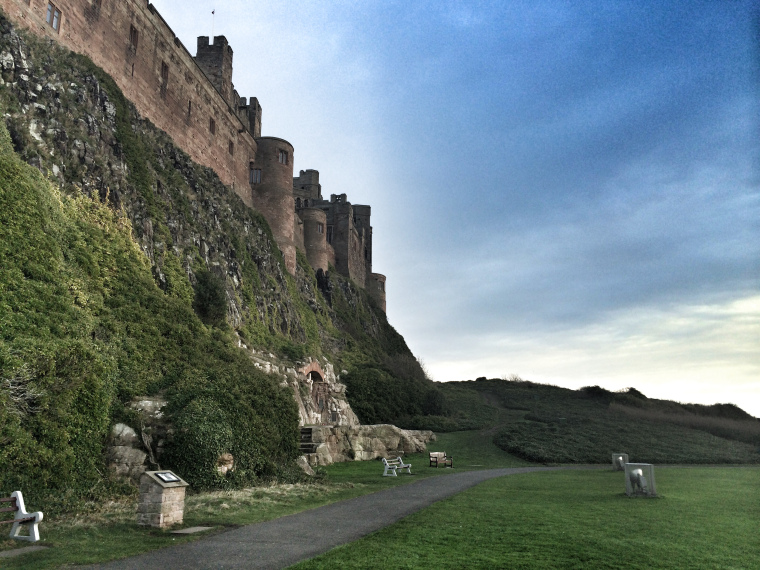 Bamburgh Castle has to be one of the most striking sights in the whole of the British Isles. Roosting 160 feet above the North Sea on top of mean-looking volcanic rock, this breath-taking landmark has survived a turbulent history since it was built in the 7th Century. From William the Conquerer's forays into Scotland to its destruction by gunfire in the Wars of the Roses.
Walking around the base of Bamburgh Castle is as enjoyable as stepping inside its historic walls: follow the Castle past the village green, with the tower looming over you, until you reach the beach. The views from here are stunning and, personally, I think they're the best you can get of the castle.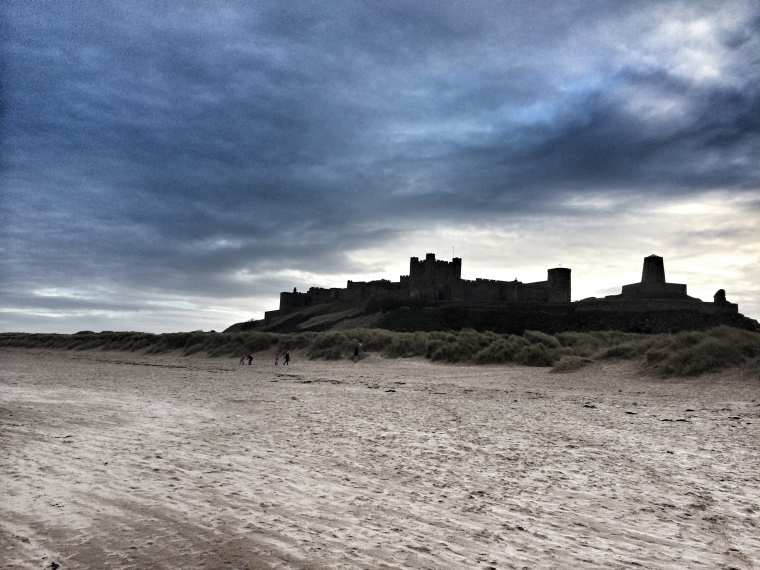 Afterwards, head into the castle to warm-up and enjoy treasure-filled rooms and a captivating history lesson. You'll also enjoy more breath-taking views across to the Farne Islands and Seahouses from the castle battlements.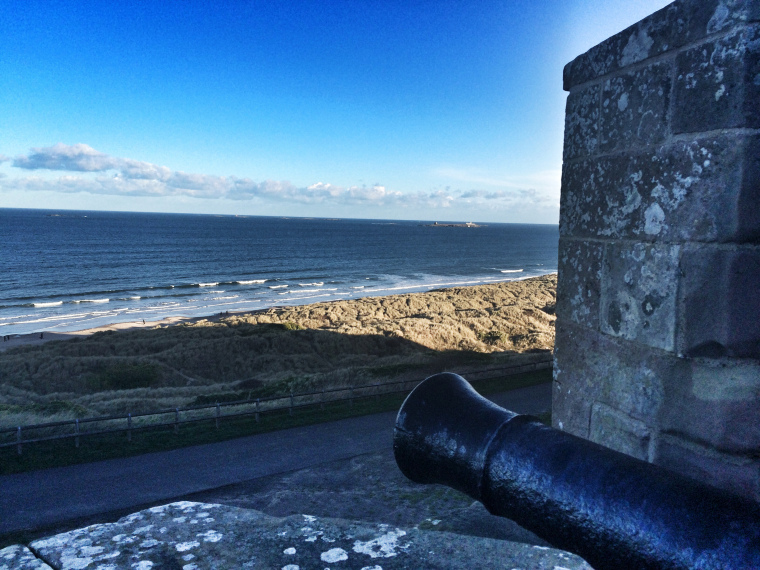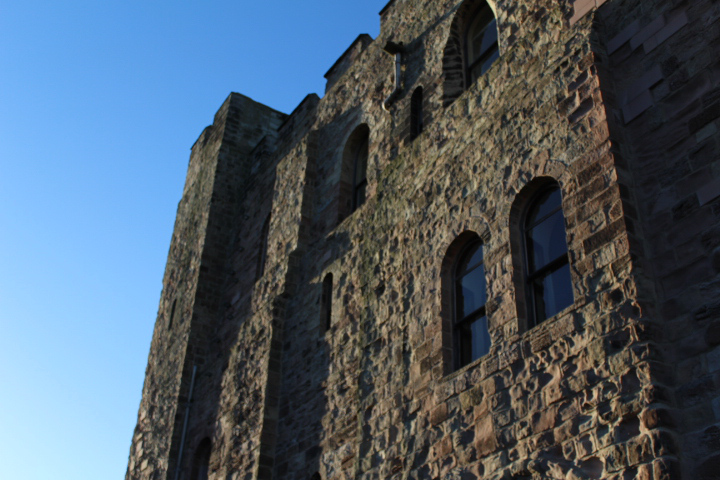 Opening times: Bamburgh Castle is open on a Saturday and Sunday from 11am – 4:30, Nov – February.
Costs: Adult – £10.50, Child – £5.00, Senior – £10.00, Family – £25.00
2. Copper Cream Tea | Copper Kettle Tea Room | 1.15pm
December in Bamburgh comes with an icy sea breeze, which means you'll need a warm place to retreat when the wind gets too fresh.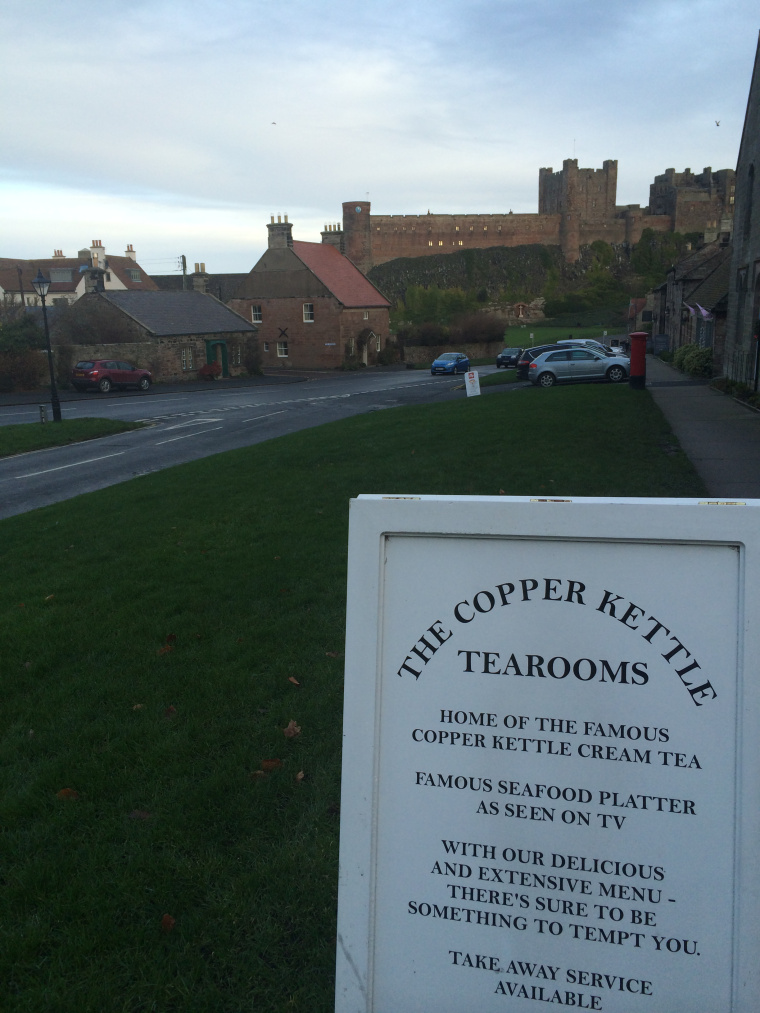 The Copper Kettle Tea Room on Front Street, Bamburgh is considered one of the finest in the country. Housed in two 17th century cottages, which were once home to labourers of the Castle, it has a homely, traditional vibe.
Unfortunately, the place gets packed – and I mean packed – with walkers searching for a light lunch and a steaming cup of tea or hot chocolate. But the staff are very accommodating and friendly, and will work around the bustle and make space for you, if at all possible.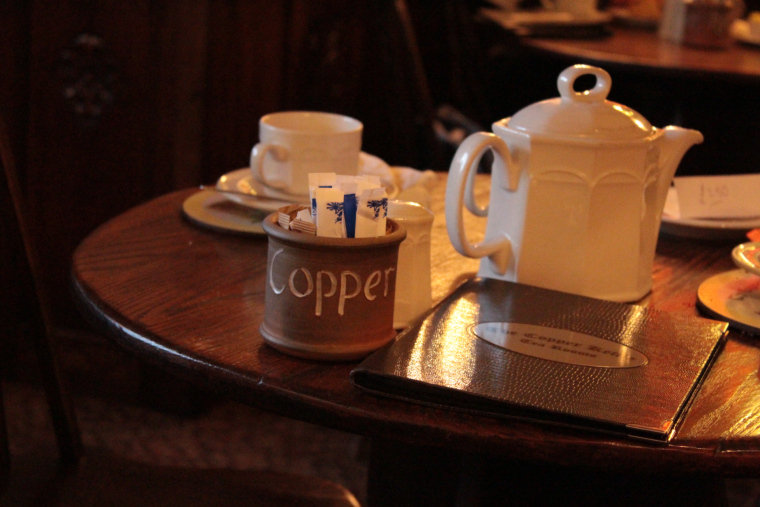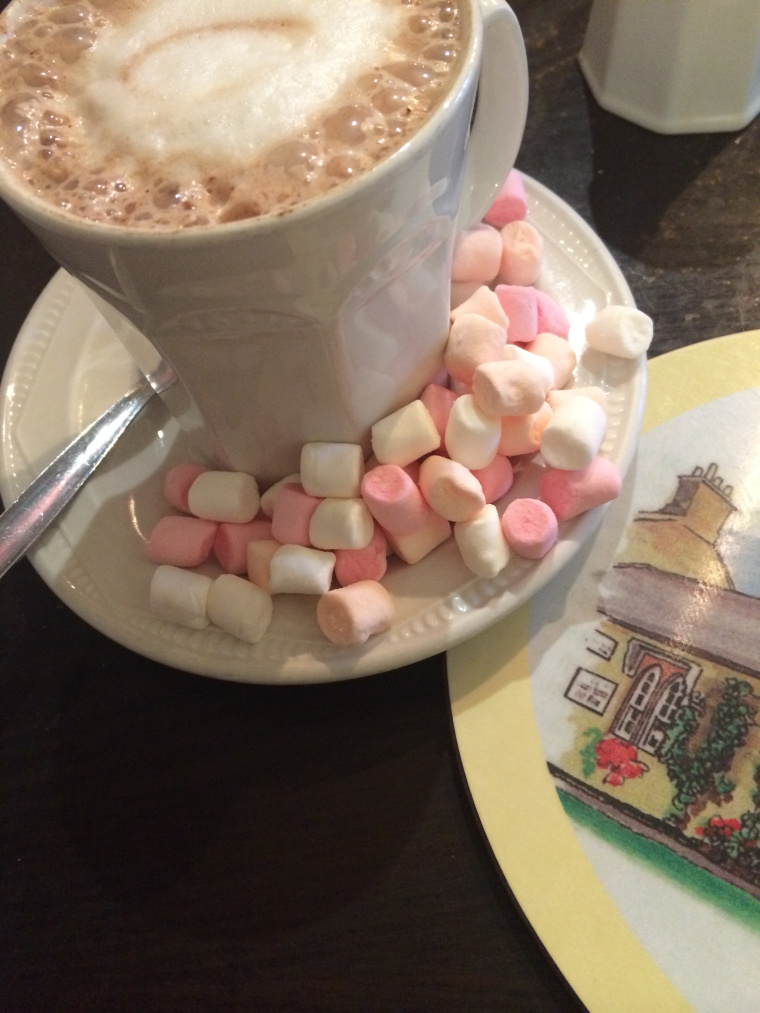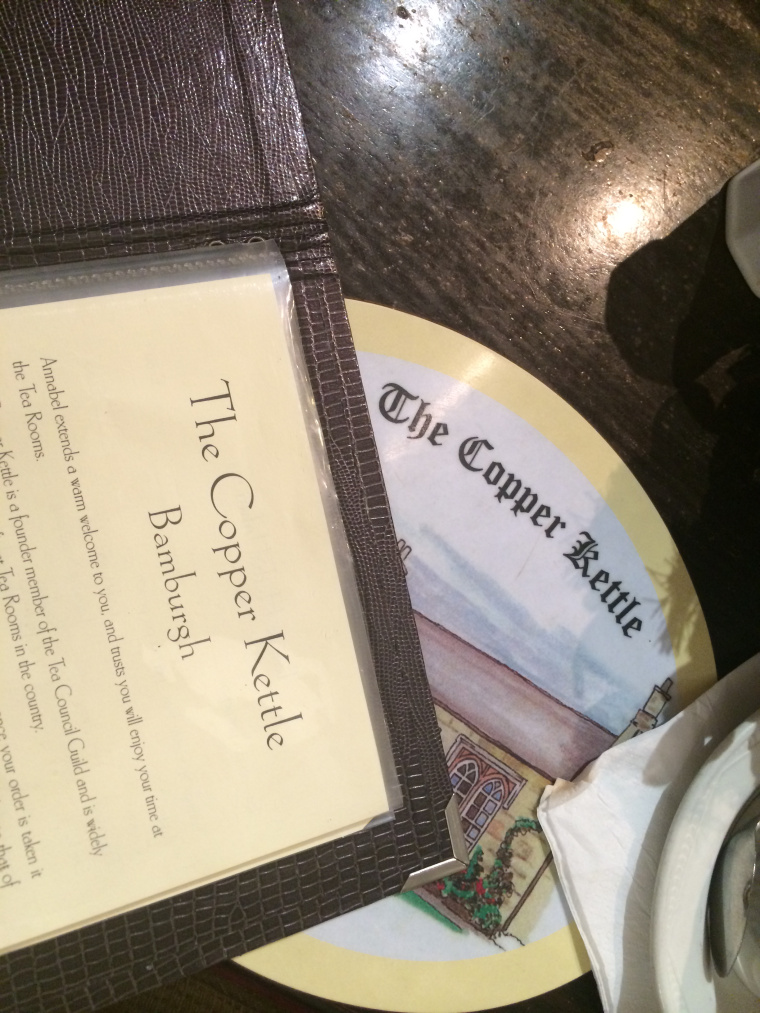 Opening times: 10am to 6pm, Monday – Sunday
Find it: 21 Front Street, Bamburgh
3. A Darling Heroine | Grace Darling Museum | 2pm
Grace Darling was only in her 20s when she rowed, with her father, fromLongstone Lighthouse on the Farne Islands, to save the last remaining survivors from the shipwrecked SS Forfarshire.
Since that stormy night of 7th September, 1838, her name has been synonymous throughout Northumberland with heroism.  Fact is, you can't go to Northumberland without hearing (or seeing) her name somewhere.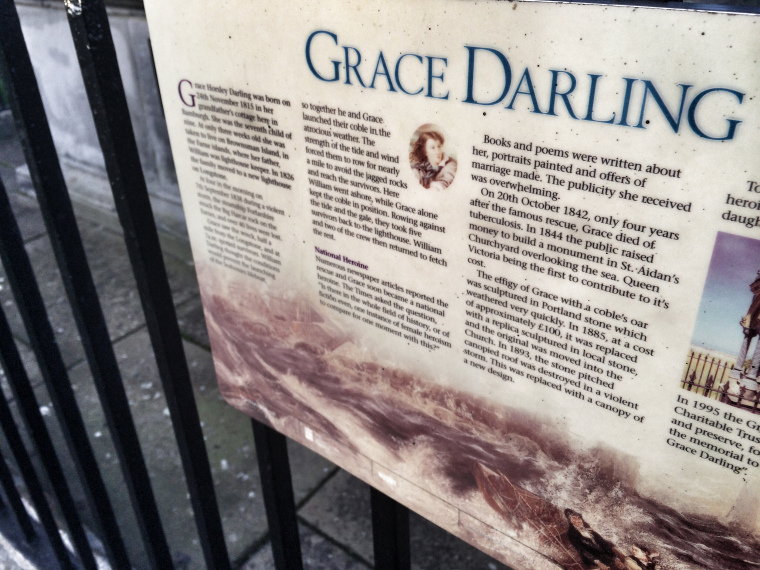 Bamburgh was Grace's hometown, where she was born and where she died in 1842, and the village is, rightly so, proud of their Darling. I fully recommend theGrace Darling Museum in Bamburgh, opposite St Aidan's Church – where Grace is buried.
It's been scrupulously laid out to be enjoyable for adults and educational for children. Head upstairs to the panoramic viewing gallery and you'll enjoy more striking views, as well as a panorama over Grace's memorial in the churchyard.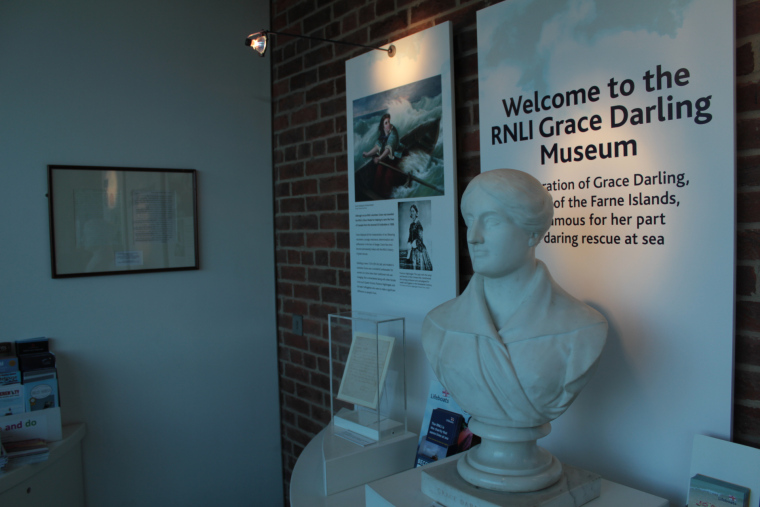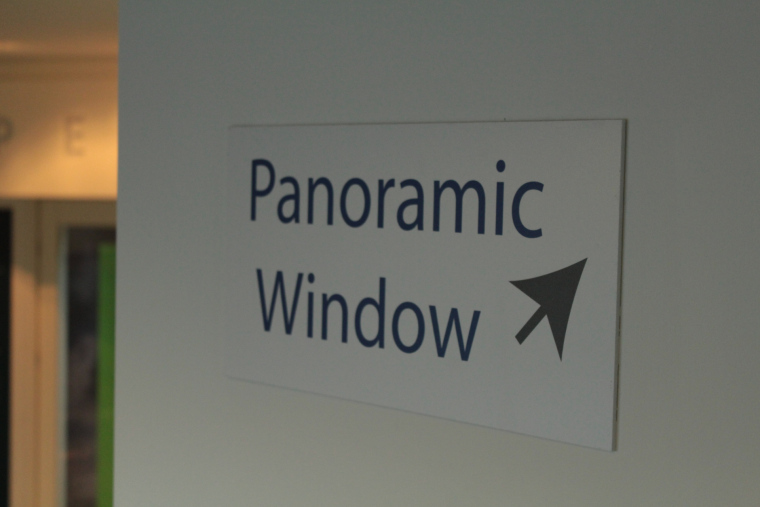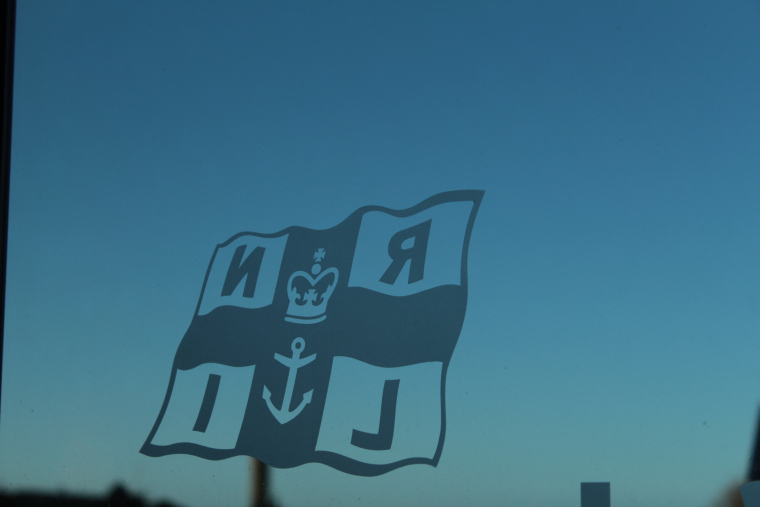 Opening times: 1 October–Easter Sunday – Tuesday–Sunday and Bank Holidays, 10am–4pm
Easter Monday–30 September – Monday–Sunday, 10am–5pm
Find it: Radcliffe Road, Bamburgh
4. Saintly moments | St. Aidan's Church | 3pm
Across the road from the Grace Darling museum is St. Aidan's Church where Grace, and her family, are buried. But that's not the church's only claim to historical fame.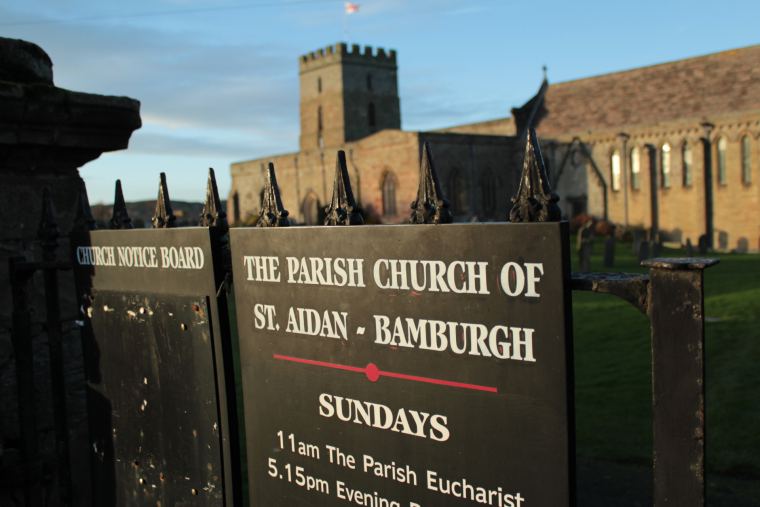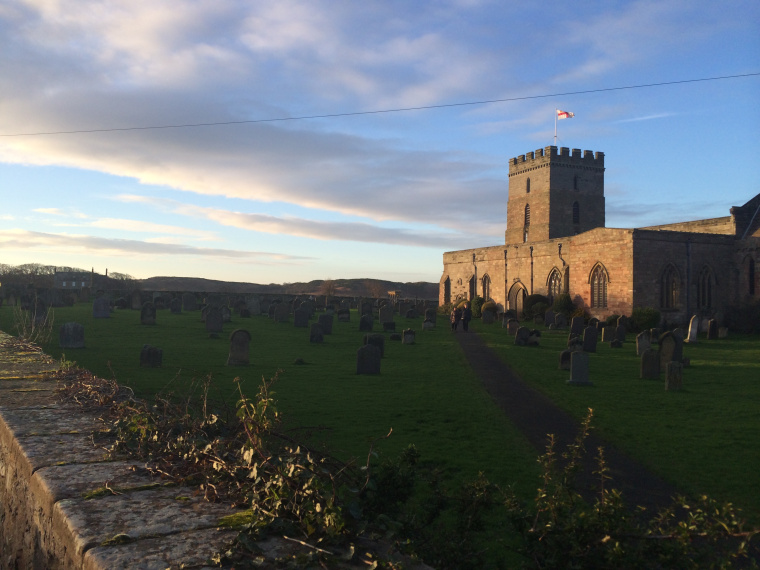 It was on the same spot, so the history says, that St. Aidan founded a wooden church in AD 635 as he swept across Northumberland embedding Christianity in the region. He died in the church in AD 652; and you can see the wooden beam on which he rested as he died in the Baptistery today, along with a simple shrine.
Outside, and to the left of the Bell Tower, is Grace Darling's final resting place.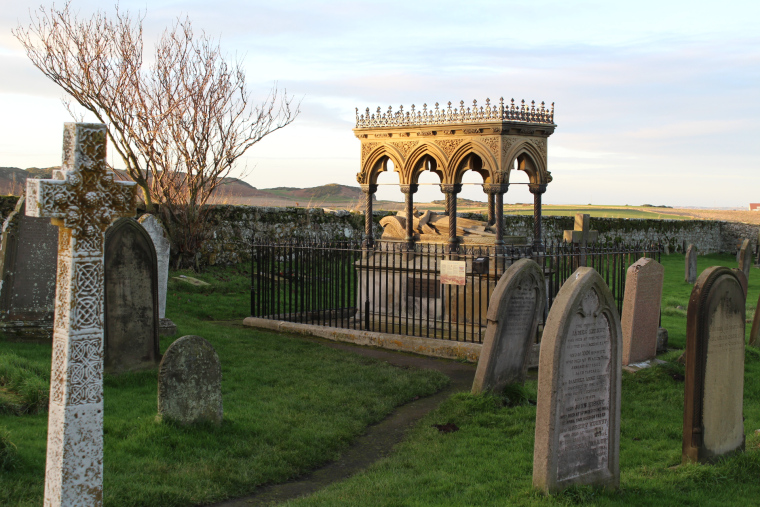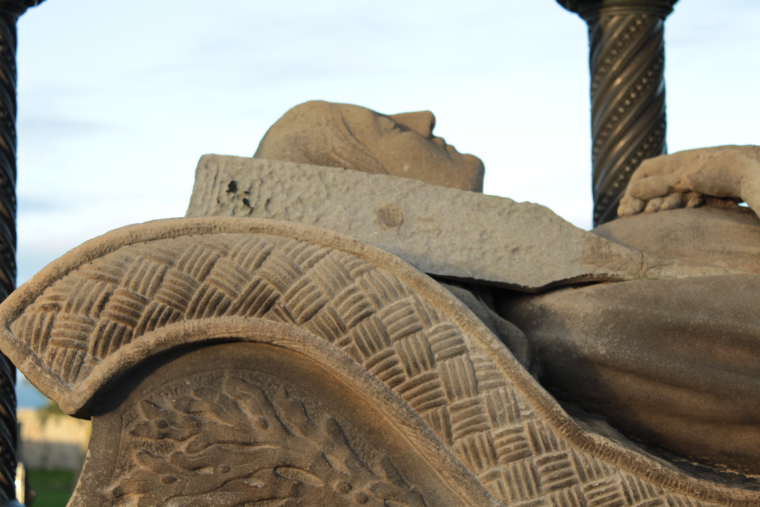 Find it: Opposite the Grace Darling Museum on Radcliffe Road
5. Golden wonder | Bamburgh Beach | 4pm
If you're lucky enough to have a blue-sky winter day in Bamburgh (like I had), make sure you finish it off by watching the sun spill gold on Bamburgh's award-winning Blue Flag beach.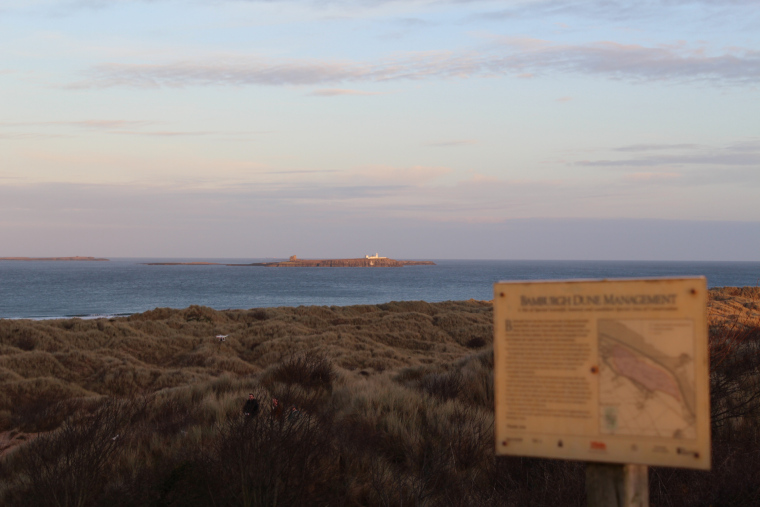 The beach runs almost unbroken in a wide sweeping curve from Seahouses, and is sheltered along the way by the rise and swoop of grassy sand dunes. It's a mecca for dog-walkers, bird-watchers and families, all of whom are still out and about as the sun dips away.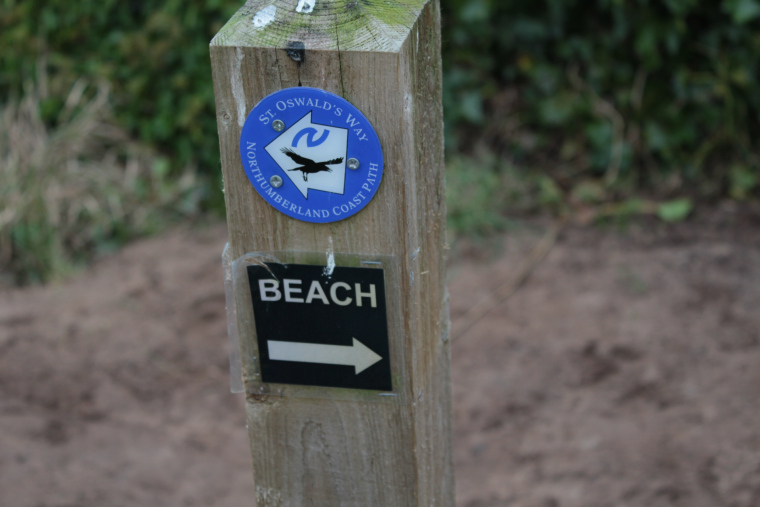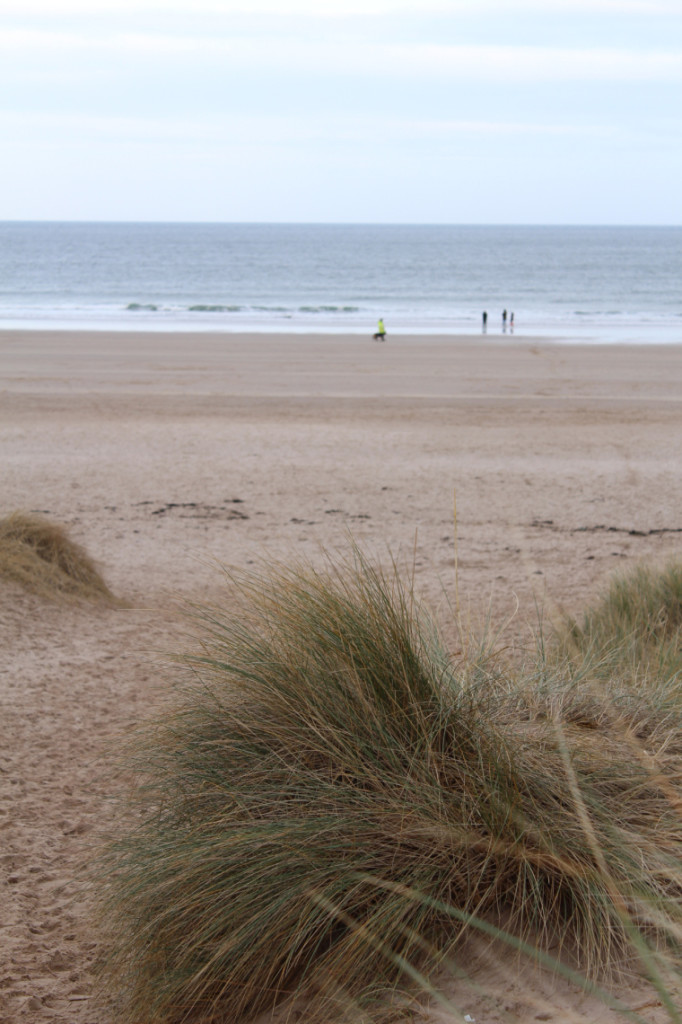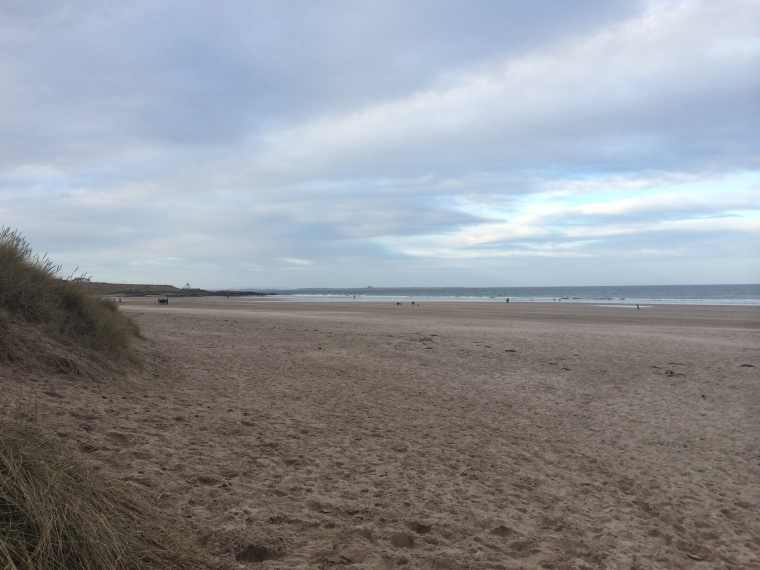 Even though Bamburgh beach is extremely popular, it's so huge you never rub shoulders with anyone – that's what I loved so much: the solitude you find whilst families – and dogs – whirl around you, enjoying their Saturday.
A happy woof to that.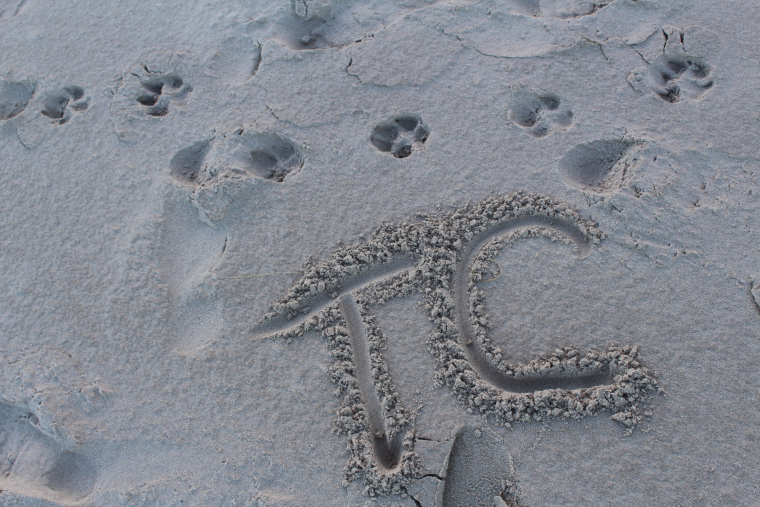 Do you fancy spending a weekend in Bamburgh?
There are so many things to see and do in Bamburgh on a Saturday and Sunday, I can't recommend it enough.
Anyway, I'd love to know what you think – I always reply