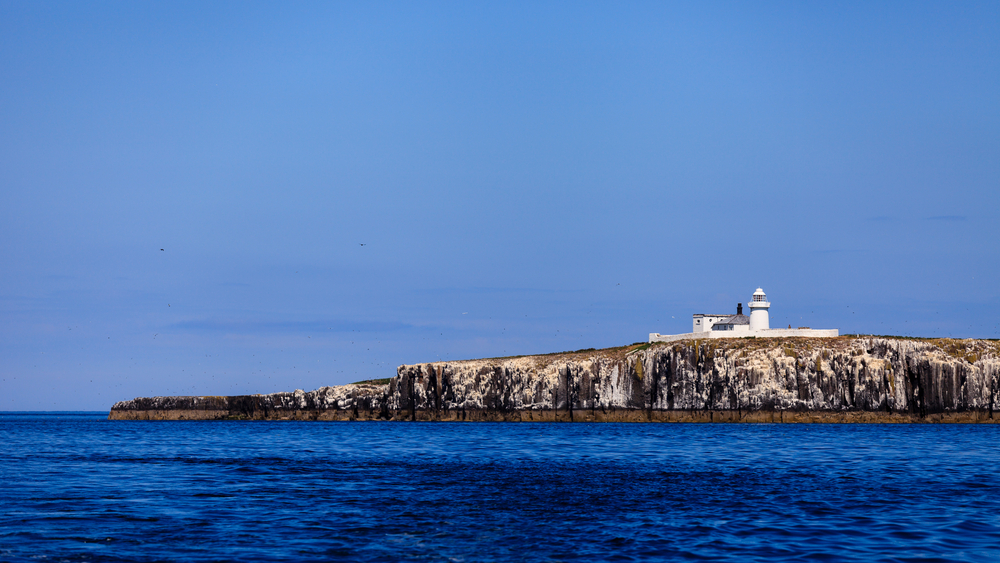 NORTHUMBERLAND – I think it's something in the air. I think the Government have been bombing this region of the UK secretly since the 1970s with a potent neurotoxic aphrodisiac.
You see, ever since I visited Northumberland last December, I've yearned with a physical pain to go back. Why? Because…
Northumberland is like putting your ear against the enormous chest of a giant and being struck dizzy by the fierce beating of his colossal heart.
So, when Easter came around, I could not wait to return to my fav apartment in Northumberland for the long weekend and head to all the places I'd missed out last time .
First up, the Farne Islands.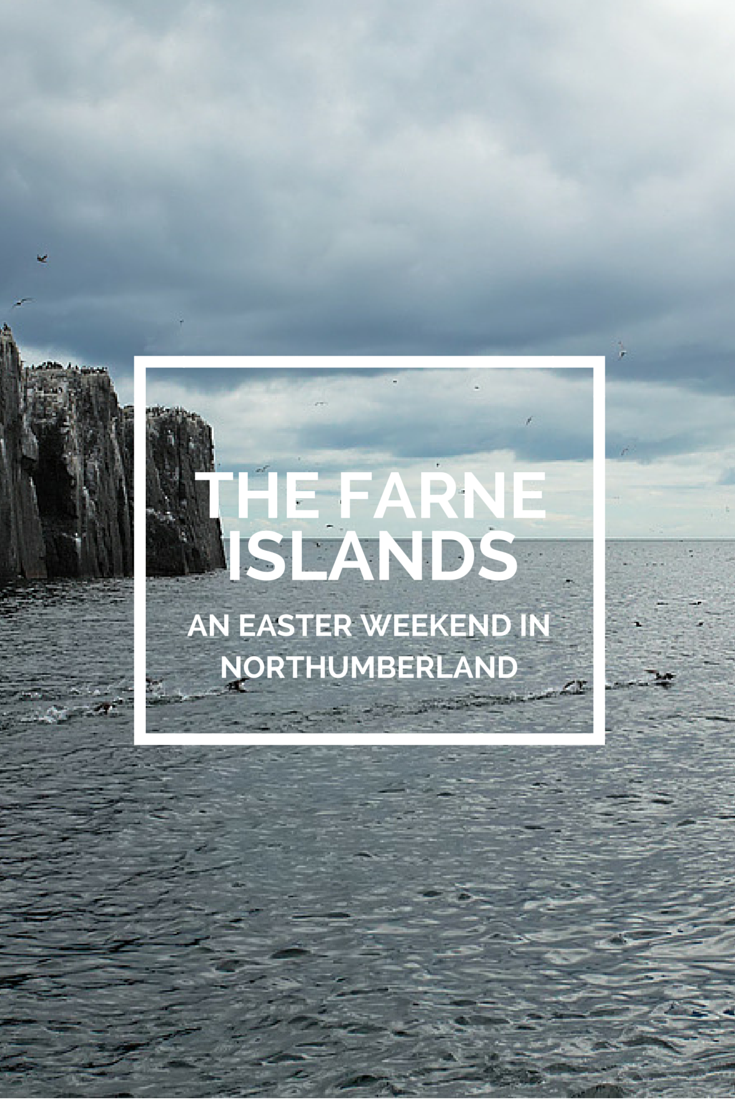 FRIDAY – The Farne Islands from Seahouses
About
Seahouses is a salt-kissed seaside town with fishing port roots but Blackpool aspirations. Head north and you'll find the drama of Bamburgh. Head south, the quiet of Beadnell.
Look up, and black-headed gulls whip and turn above you like a kitesurfer's sail. Look down, and Eider ducks slide past self-consciously in the flat harbour waters, chests blushed with pink and tails dipped in green.
Locally, Seahouses is known as The Gateway to the Farne Islands – a National Trust-owned archipelago in the North Sea and one of Europe's most important bird sanctuaries.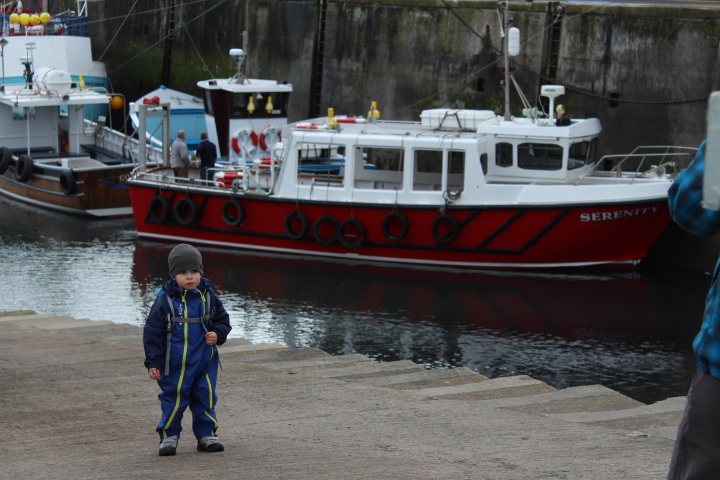 To Start
It's in Seahouses that I urge you to start your long weekend. Head there on a fresh Friday morning with the bleeps of the arcades warming behind you, and the sun slipping on its spring-lemon jacket.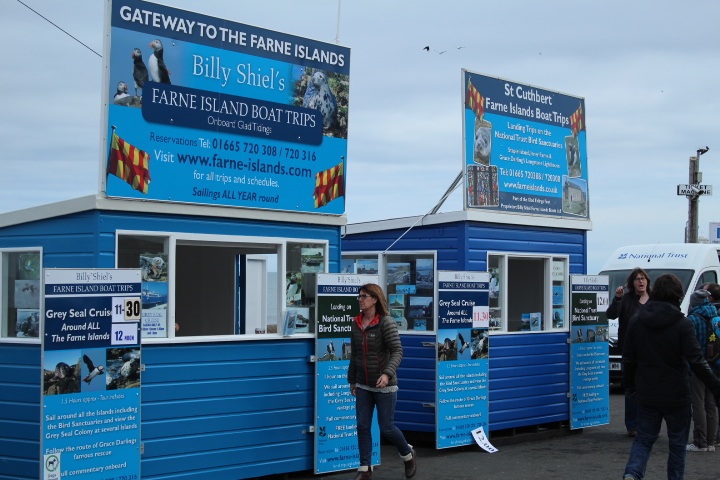 Make for Billy Sheil's Boat Trips booking office by the harbour. Billy Sheil's Boat Trips are almost as legendary as the Farnes themselves – in fact, this family run firm has been bobbing people out to the islands for over six decades and was managed by William Shiels MBE until his death in 2011.
There are all manner of boat trips on offer: from a Grey Seal Cruise and all-day bird watch, to a trip to Holy Island or a landing trip on the Staple Island bird sanctuary.
We went on the Grey Seal Cruise, which was 1½ hours of utter brilliance.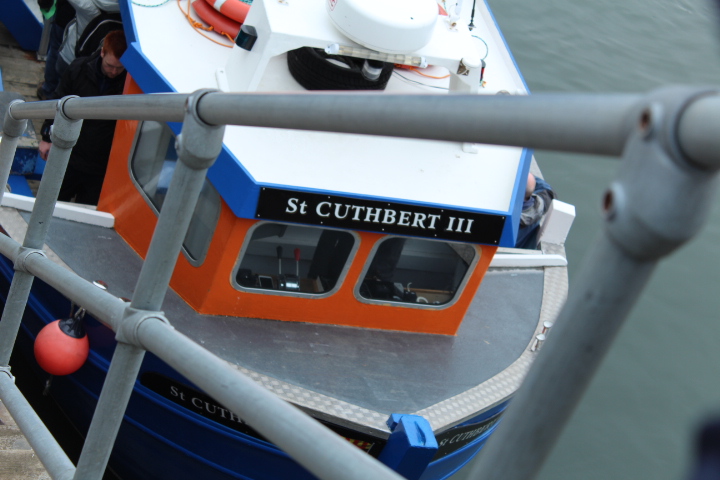 The Experience
As you splash through the navy-steel waters on your way to the islands, puffins zip past your shoulders with their small sad-clown's faces, whilst cormorants bob elegantly on the water.
Once you reach the Farnes, the boat slows to a gentle rise and fall, and I promise:
You will be agog with the sight of kittiwake, upon black rock, upon kittiwake, upon black rock.
It's a total sensual assault – I was barely able to breathe because of the beauty and the noise and, sadly, the stench; which is unworldly.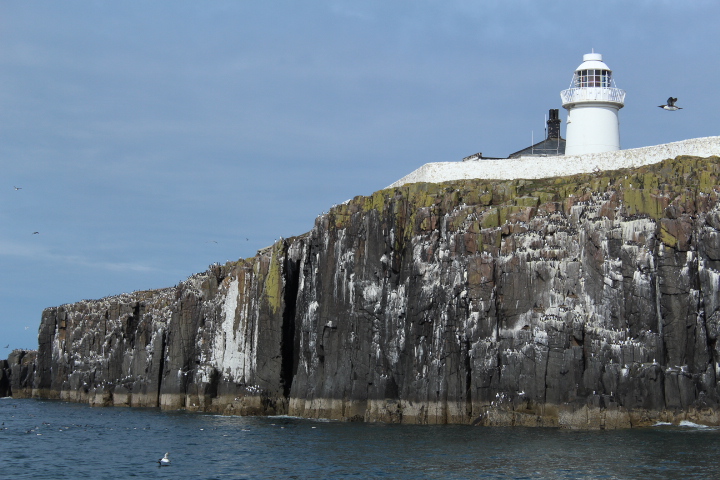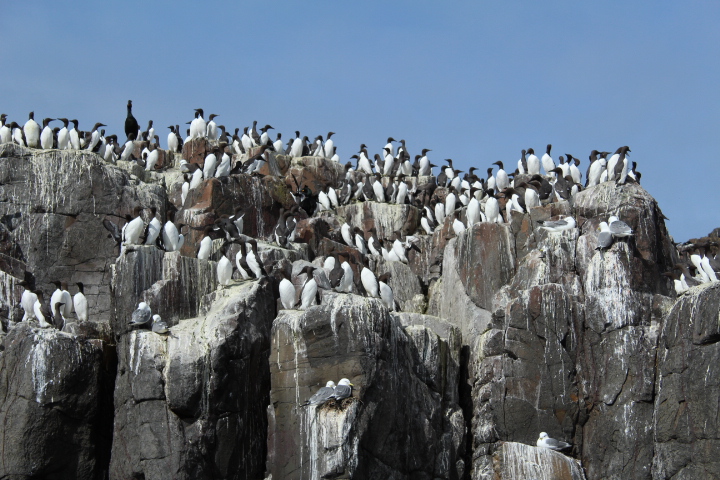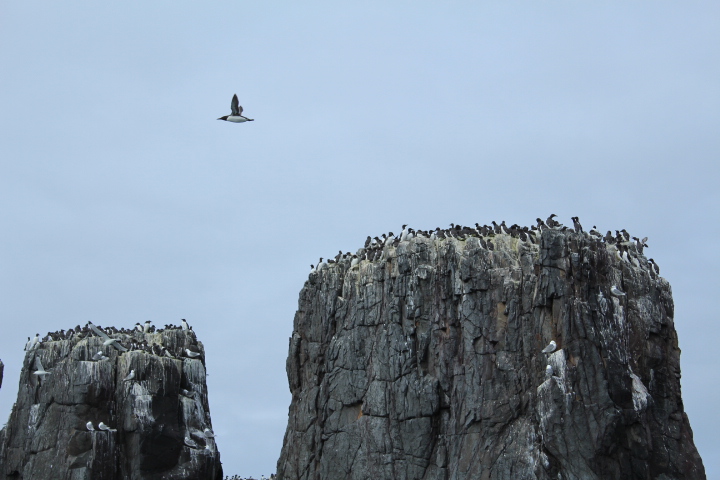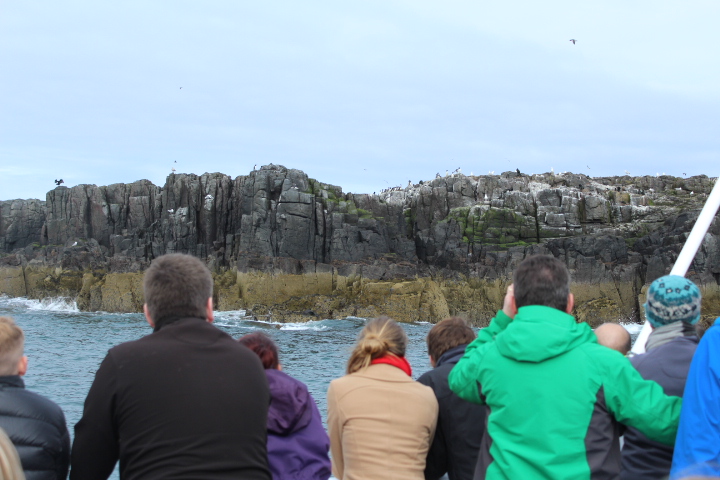 As for the seals, they're lazing on the seaweed dressed rocks, inflated like leather balloons. Some slip into the water as easily as oil.
Others, who've been hiding in the waters below, suddenly pop their heads just above the swell, like Victorian butlers looking for their misplaced silverware.
Once you've looked into their puppy-dog eyes, you'll be love-struck.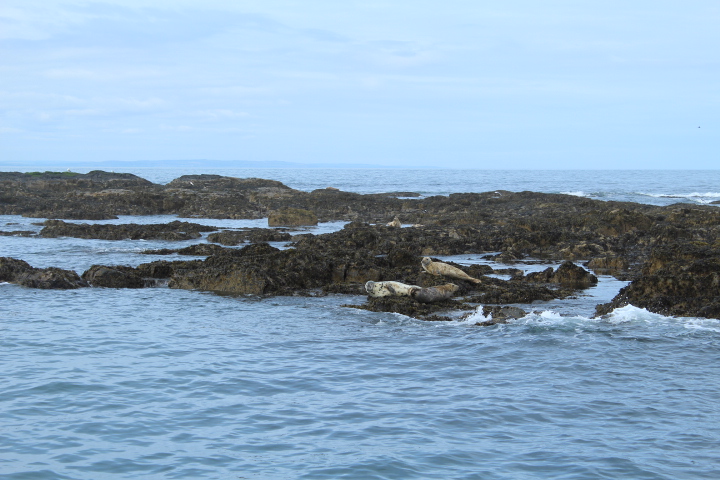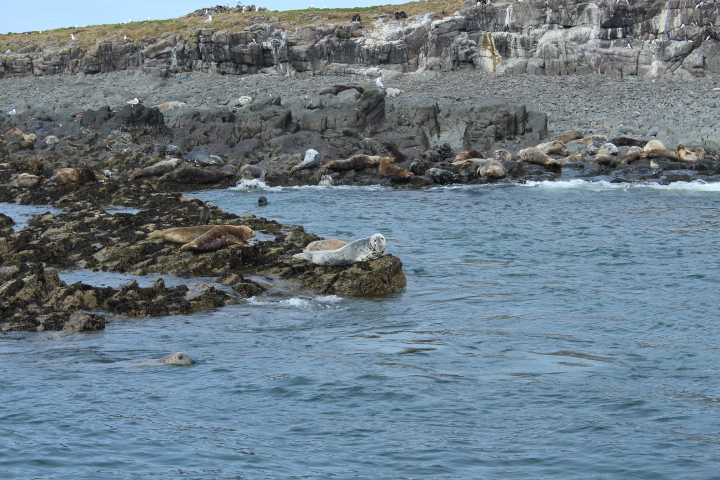 You'll pass dive boats, too. And other tourist excursions. I became a kid again, waving madly at the other day-trippers and feeling a great sense of satisfaction when my waves were reciprocated.
It all proved to me that, even out in the wilds of the North Sea, it's impossible to escape the friendly Northumberland spirit.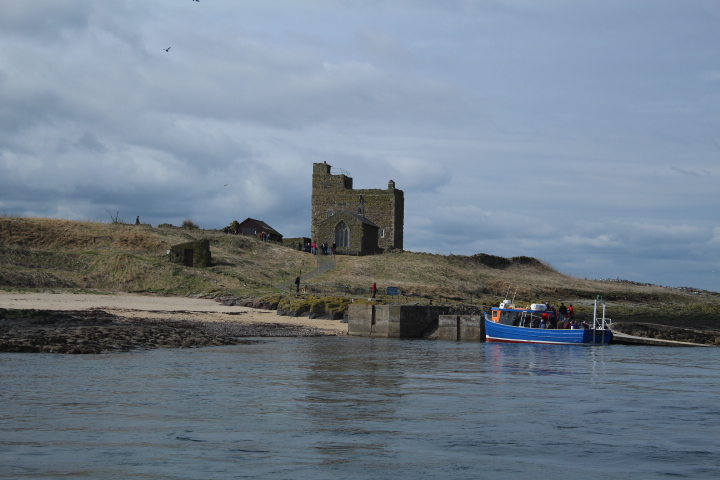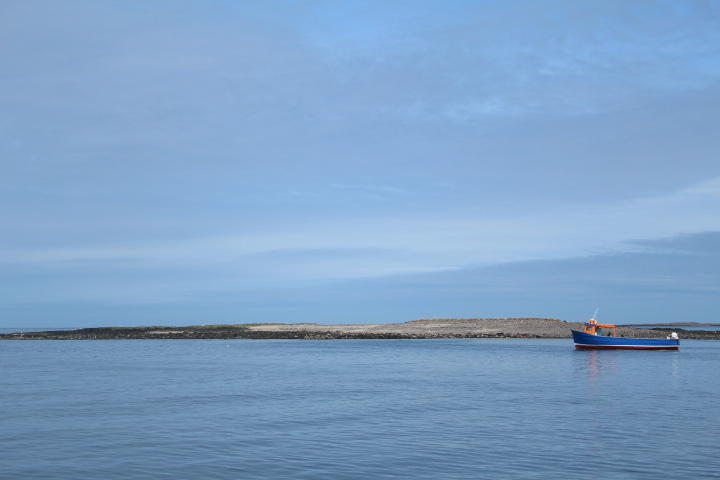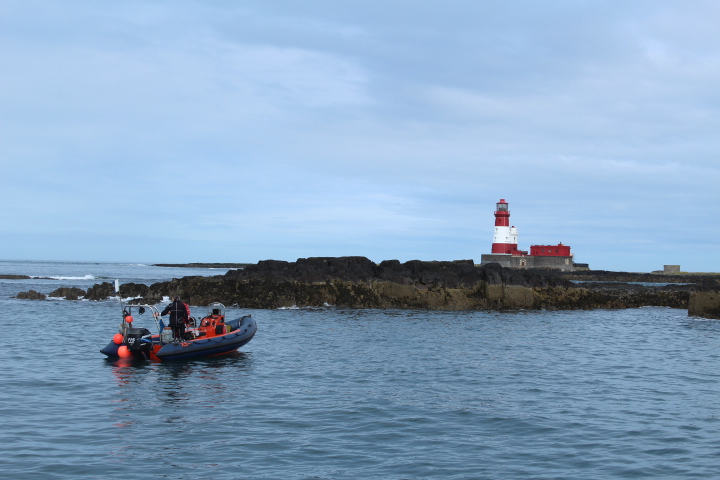 The Sweet Deets
Billy Sheil's Boat Trips sail from Seahouses Harbour from April onwards. A Grey Seal Cruise ticket cost £13 for adults and £9 for children and lasts 1 ½ hours. It's a non-landing cruise, but there are landing trips that take you to the islands – you'll need to pay an additional few pounds to the National Trust when you land.
Coming soon! Part two: A magical day at Alnwick Castle
Have you been to the Farne Islands?
Or would you like to go? I'd love to know what you think.
Comment below – I always reply
Comments