Rest, relax, and recharge with
The Ultimate Sleepover
At the heart of the Forest of Dean, in the timid village of Clearwell, is a quiet, unpretentious rural boutique hotel: Tudor Farmhouse. It's here, amongst the greenery of Wye Valley countryside, that you can escape to with a package made to melt the stress of 2020 away.
The Package | From £229
An over night stay with full English | Dinner for 2 | Pre-dinner cocktails | Early check-in and late check-out | Hot chocolate and scones on arrival | Complimentary room service
The Ultimate Sleepover has been created for one thing: to help this year's anxiety dissipate. So it comes with thoughtful touches and treats, which means you don't have to worry about anything whilst you're here except chilling out.
Arrive for an early check-in and, along with a warm welcome from the staff, there'll be a hot chocolate and scones waiting for you. Chances are, the fire will be lit in the farmhouse lounge so you'll be able to rest a while, away from the winter air, enjoying your sweet treats.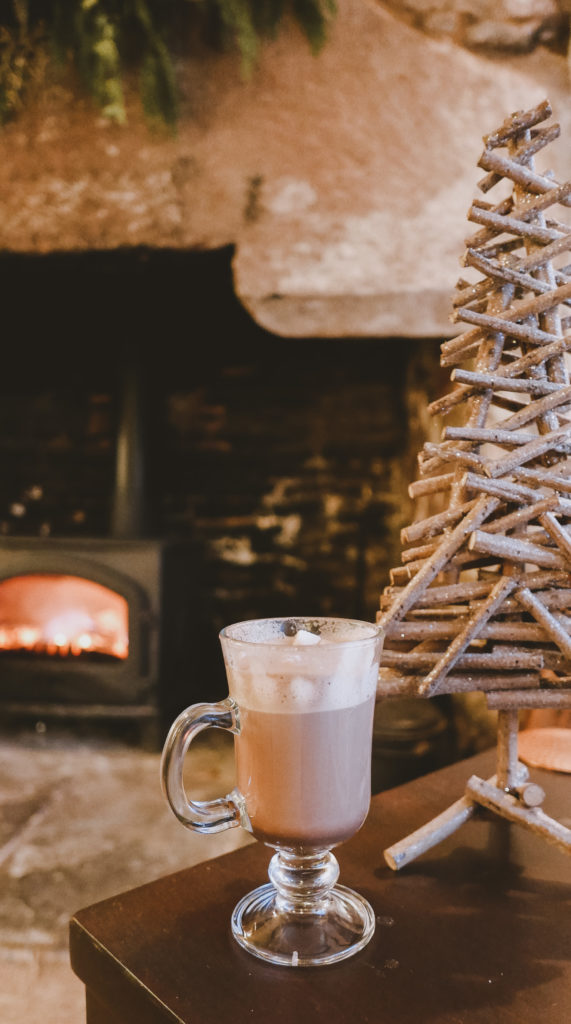 The rest of the afternoon is yours to do as you please. You'll be asked to book a slot for your dinner (which is also part of the package) – and make your selections from the menu early, to keep things running smoothly in the Covid-safe kitchen.
Before your meal, you can order complimentary cocktails to your room as part of The Ultimate Sleepover package. The cocktail menu is found via an app so make your choice and WhatsApp your order through. The cocktails are delicious so don't be surprised if you order a second round!
Tudor Farmhouse is well known for the quality of the food and drink which means your dinner will be so much more than a simple farmhouse-kitchen comfort meal. Indeed, the food has garnered some serious press accolades over the years (according to Tatler Magazine Tudor Farmhouse is a 'culinary oasis'), so be prepared for mature dining that you won't forget in a hurry.
The same can be said of breakfast: it is delicious and won't last long enough for photos. If you fancy breakfast in bed, it comes to your room without a service charge and delivered by the friendly staff who are always smiling (even if you can't see past their face masks).
As the name suggests, Tudor Farmhouse was once a working farm. Today, it's been transformed into a boutique destination that still retains its homespun warmth and charm.
The 20 rooms come scattered about the farm in various converted farm buildings. They are categorised by size and comfort – the 'pecking order' as Tudor Farmhouse call it: Hatchling Rooms, Hen Rooms, Cockerel Rooms, and Suites. You can read our full review here.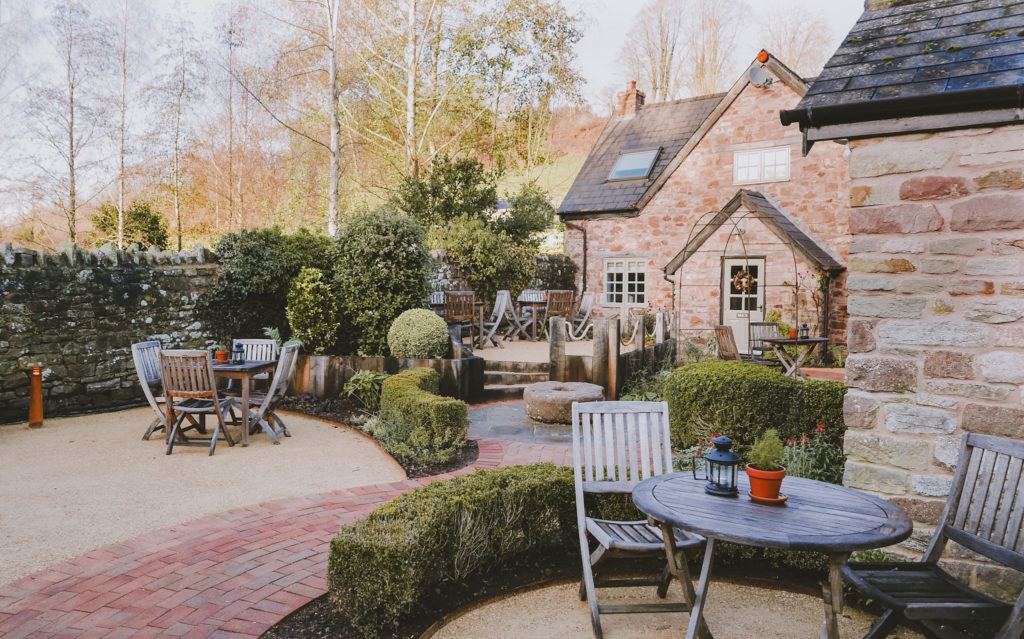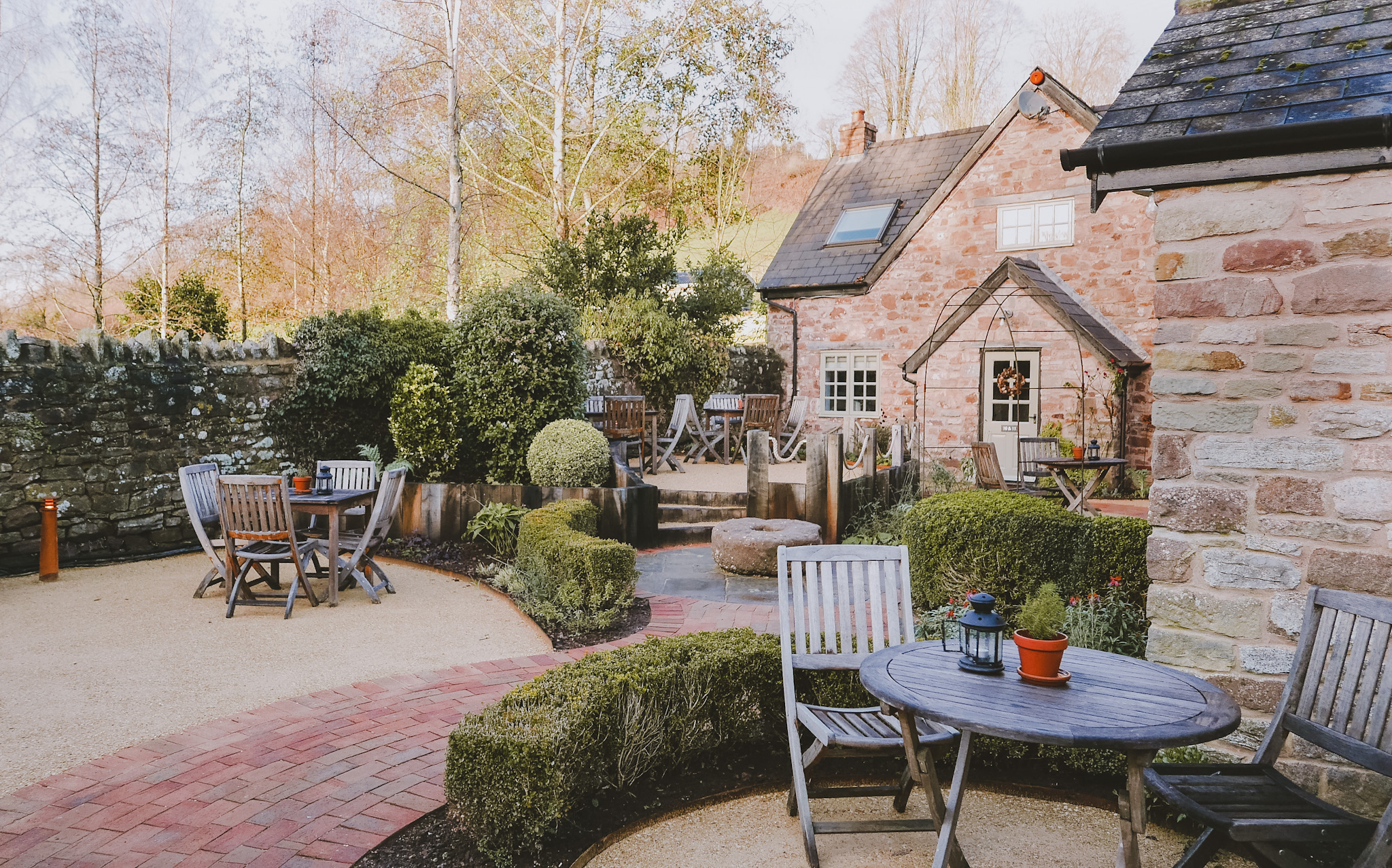 As part of The Ultimate Sleepover you can stay in any of the room types – although the price increases the higher up the pecking order you go. But even the entry level Hatchling rooms are homely, with a fresh modern décor, cute cottagey feel, large bathrooms (with robes for 2), monsoon showers Nespresso machines and gorgeous duck feather pillows and duvets.
The end result? You're sure to be comfortable and happy and, like we did, enjoy a blissful night's sleep and dreamy long lie-in the following morning.
An overnight stay with Full English breakfast
Complimentary Room Service throughout your stay
Scones & hot chocolate on arrival
A cocktail of your choice as a pre-dinner drink served to your room.
Dinner (up to the value of £35 per person). In-room dining option available.
Early check in and late check out (depending on availability)
Totally flexibility so if your plans change you can rebook with no extra costs
Gallery