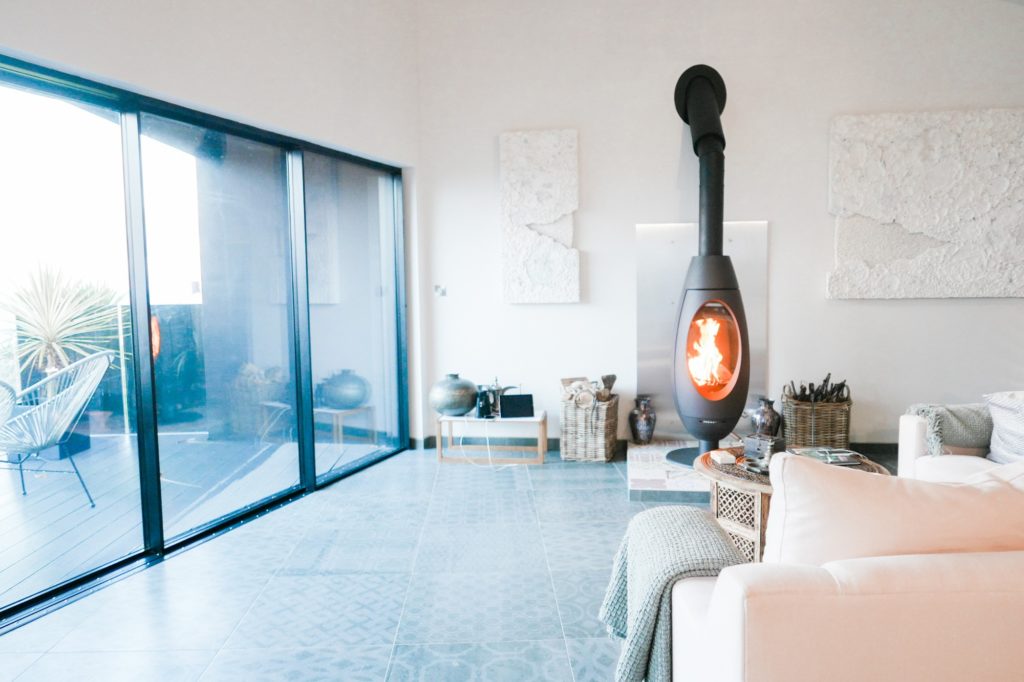 "Folded into sub-tropical gardens, bible-black amongst the green, with a gaze fixed on the fishing-boat bob of Mousehole, is a bolthole sinful enough to bring the Devil to his knees."
I was already part devil when I arrived. By the time I left the Fallen Angel, my wicked side had a renewed lease of life. Gone was the desire to get up early or count calories. Gone was any wish to cook for myself or others. Gone was any inclination to turn the music down or leave the champagne unopened until the evening.
In one devilish weekend, The Fallen Angel had shown me the virtues of long, lazy bubble-topped baths, mid-morning snooze-fests, a la carte in-house chefs, endless cups of fireside coffee, and star-studded gin late into the night. Repentance was not an option. Moderation, so yesterday.  The Fallen Angel made it clear to me that the only real time to be good is when being bad ain't more fun.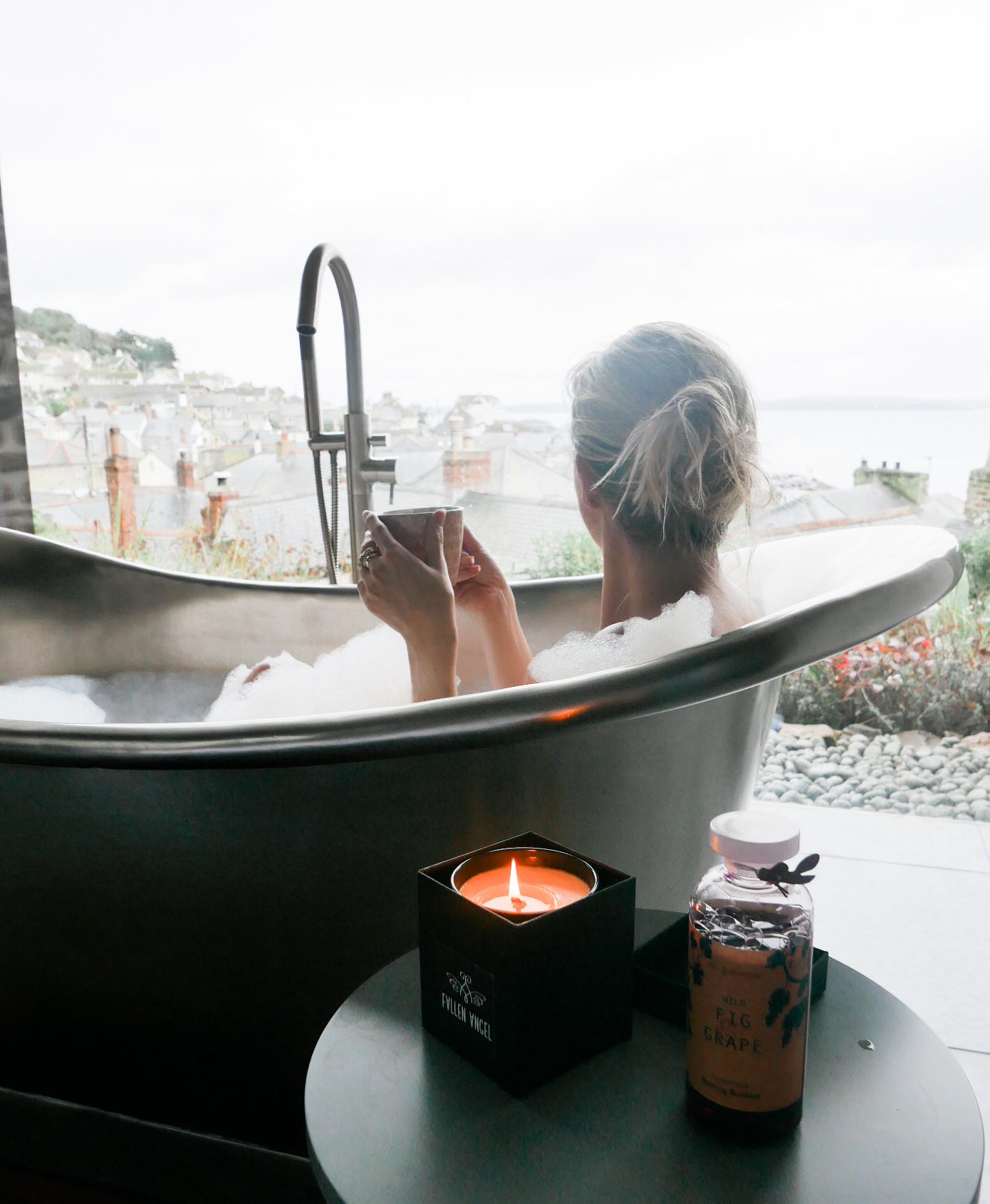 Calling the Fallen Angel in Cornwall a romantic retreat, doesn't do its individuality justice. This split-level hideout is a masterpiece of razor-sharp architecture and decadent interior design, created by its owners, Jane and Mark, for one thing: to rival any honeymoon suite or post-nuptial escape in the UK.
The Fallen Angel is fraternal twin to the owners' other venture – Dreamcatcher Cottage. Just like Dreamcatcher, this place is a remarkable feat of renovation. It has been tenderly built into a sloping hill, taking up one cascading plot (which once housed a gamekeeper) and given enough sex appeal to make a saint blush.
On the outside, the ultra-modern rubber cladding means it has more in common with Lord Vader than Lord Byron. Step inside, however, and it is all poetry: ghost-patterned Spanish tiles, sand-blasted oak, antiquities plucked from the foothills of the Himalayas, original works of art, and floor-to-ceiling windows that flood your irises with Cornish blues.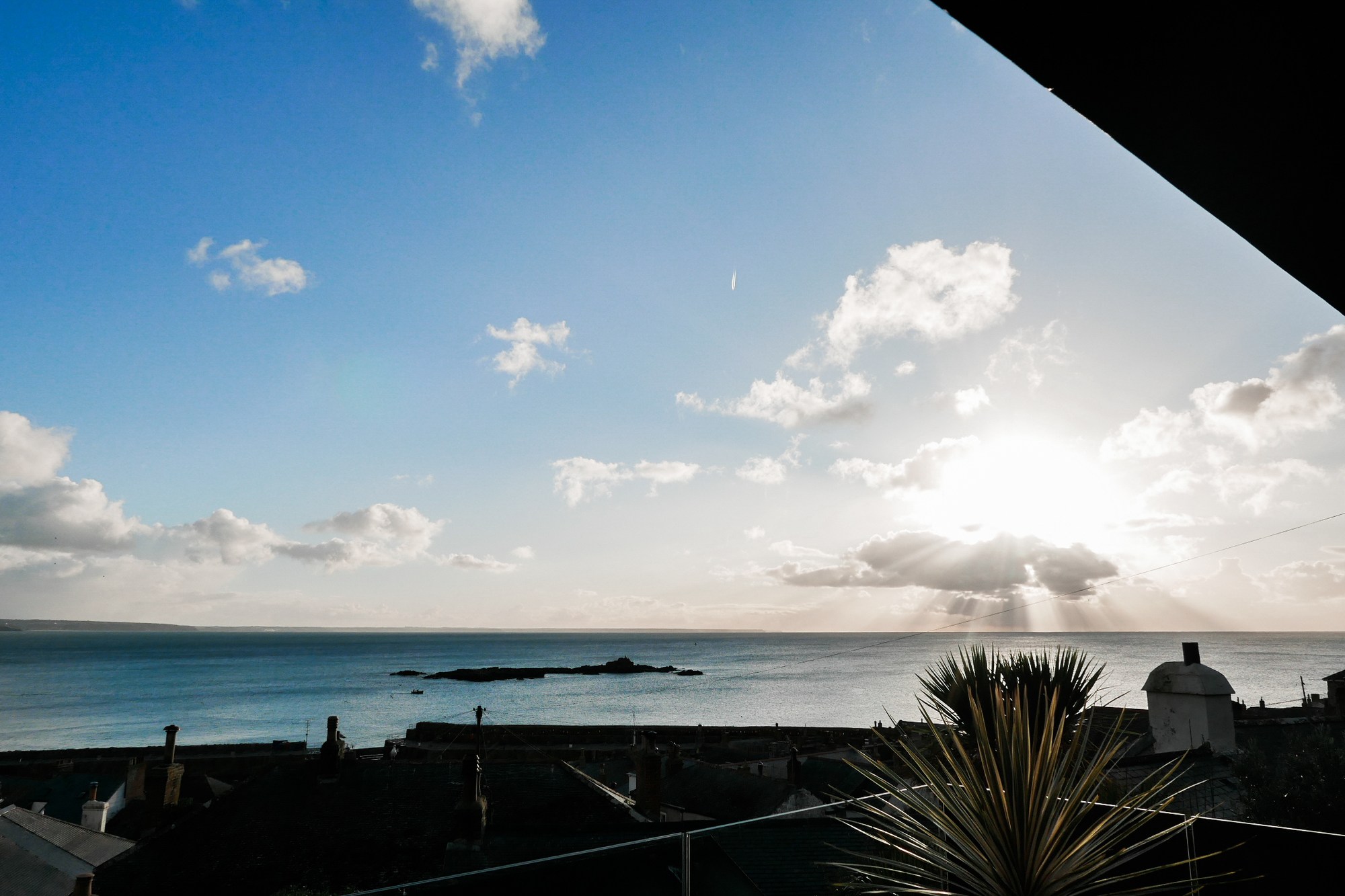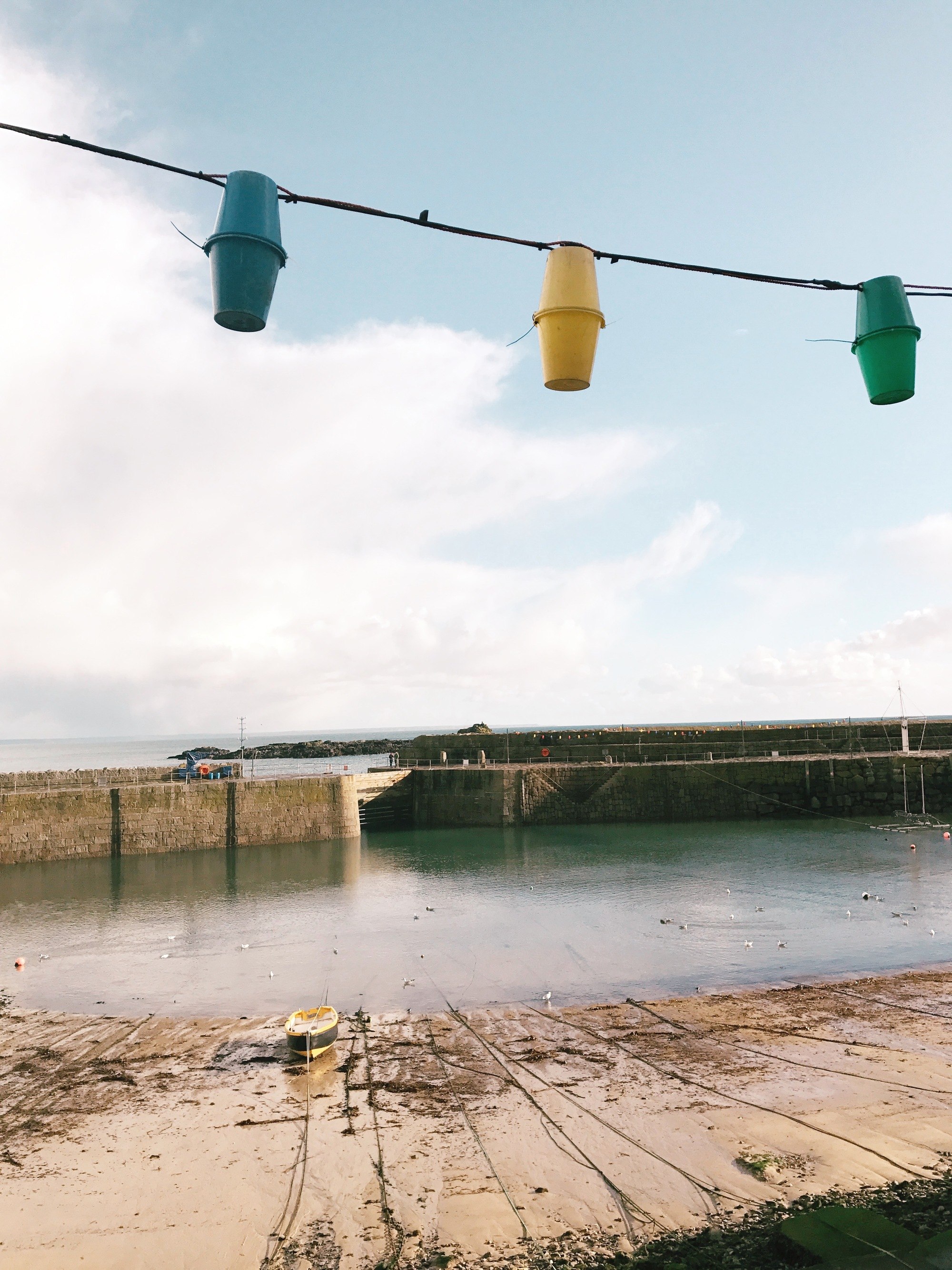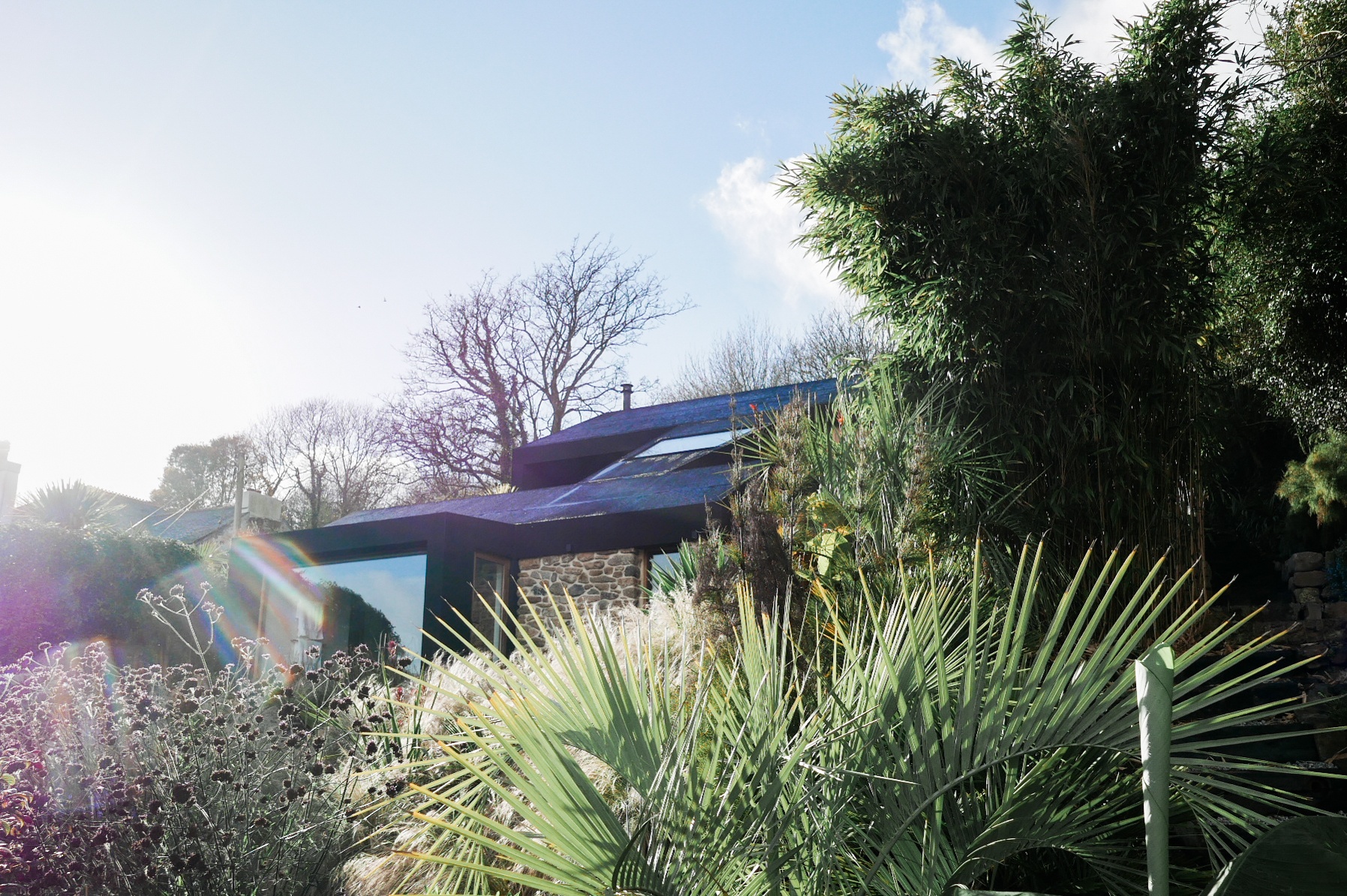 You'll find the Fallen Angel in Mousehole (pronounced Mouzle), Cornwall – a town that's as cute as a sailor's button. Three miles from Penzance, this clutch of fishing-pot cottages, salted sea air and roads like ribbons is ideal for a weekend of monk-like seclusion. The only downside? Space is precious in Mousehole and parking like gold dust. Which means to get to the Fallen Angel you either go by foot (or by wings).
We left our car some 10 minutes away in the allocated spot, then slipped through the sleepy late Friday night streets with too much luggage and too little direction. After playing cat and mouse with Google maps, we admitted defeat and sought out directions from a passer-by.
Bitten by the cold, hungry for gin, we found the Fallen Angel bandaged in night; the views over Mousehole impossible to see. But even in the ink, as we unlocked the wooden gate that had once hung in a Moroccan hamlet, we knew we were somewhere special. And that the hellish walk had been worth it.
"Prepare for the Fallen Angel to scorch itself onto your soul."
Upstairs (the kitchen and lounge)
There is not an inch of the Fallen Angel that doesn't feel sinful. The first rush comes courtesy of the open-plan kitchen and lounge. Where one starts and the other stops, isn't hard defined; both running into each other as intimately as best friends, giving this upper portion of Fallen Angel a working yet restful character.
In the kitchen's contemporary cool, everything is high-spec; even the kettle and toaster come with an IQ. Added to the intelligence is the beauty of the bespoke design: sandblasted soft-touch oak units, work-tops as shiny as new coins, leather-strapped tall chairs for watching your private chef sauté the scallops.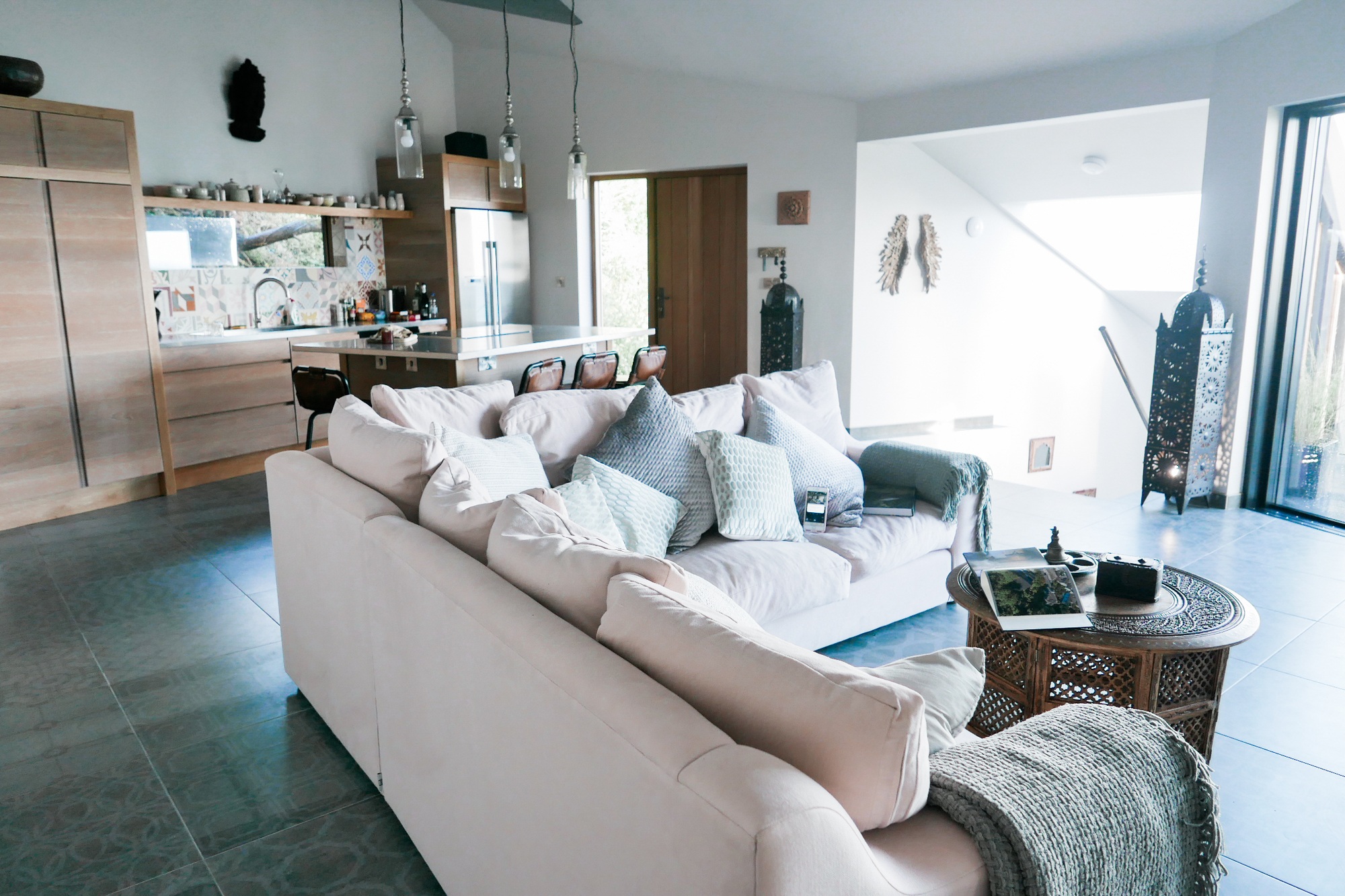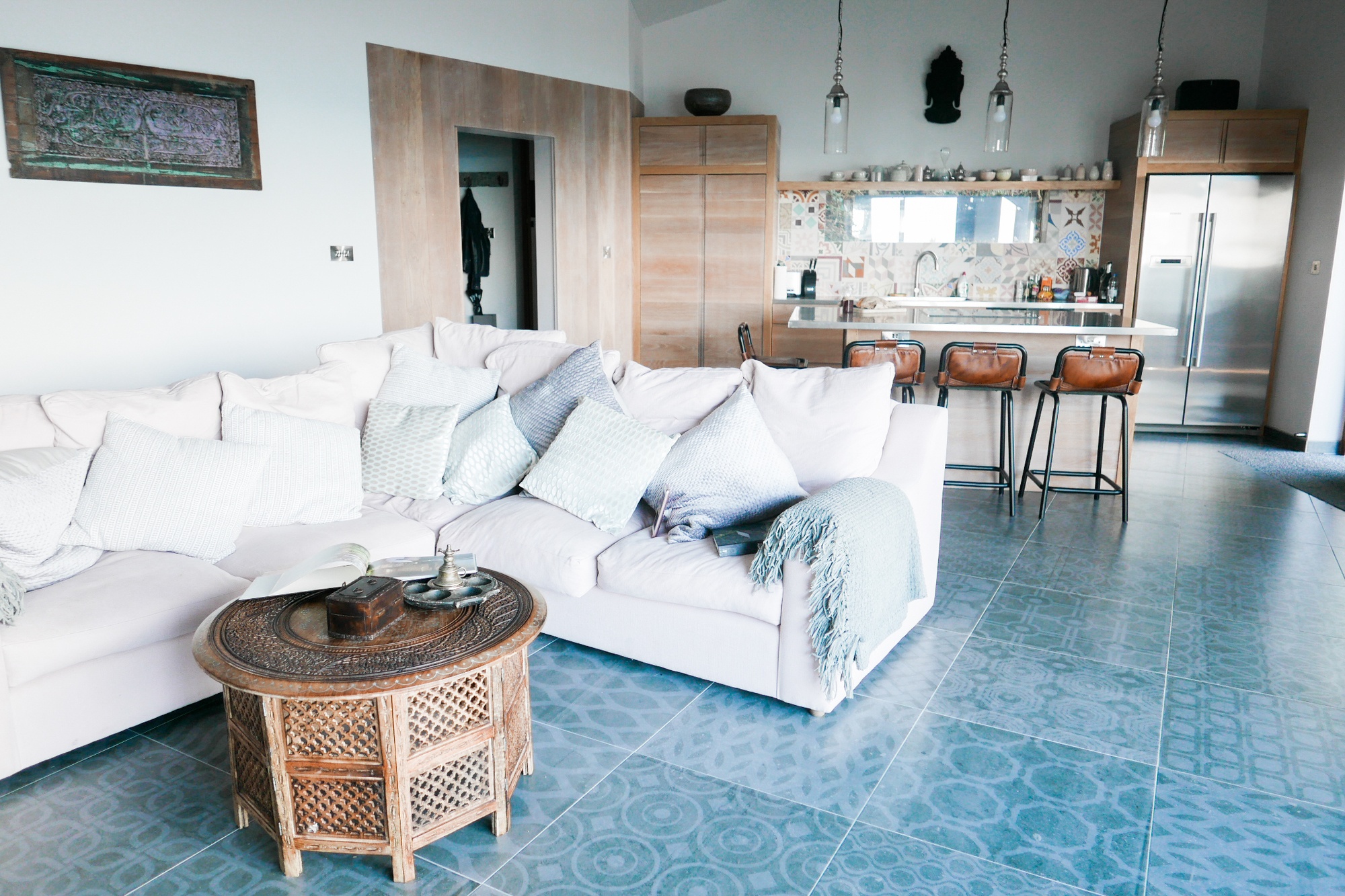 From an A-list kitchen to toast-warm lounge, with its milk-white walls, underfloor heating and long, lean windows that paint the room with jaw-dropping views. In here, you've chimney stacks at your feet and windsurfing gulls as neighbours.
To invite Cornwall in, simply slide back the floor-to-ceiling glass doors and take a seat on the deck. You're deliciously hidden from the eyes of Mousehole; as cloistered as if you were in a nunnery, so an al fresco breakfast, lunch or dinner is your business and your business alone.
If rain flecks your view, sink back into the sofa, wrap your dressing gown around you, fire up the stove, and remove your crooked halo.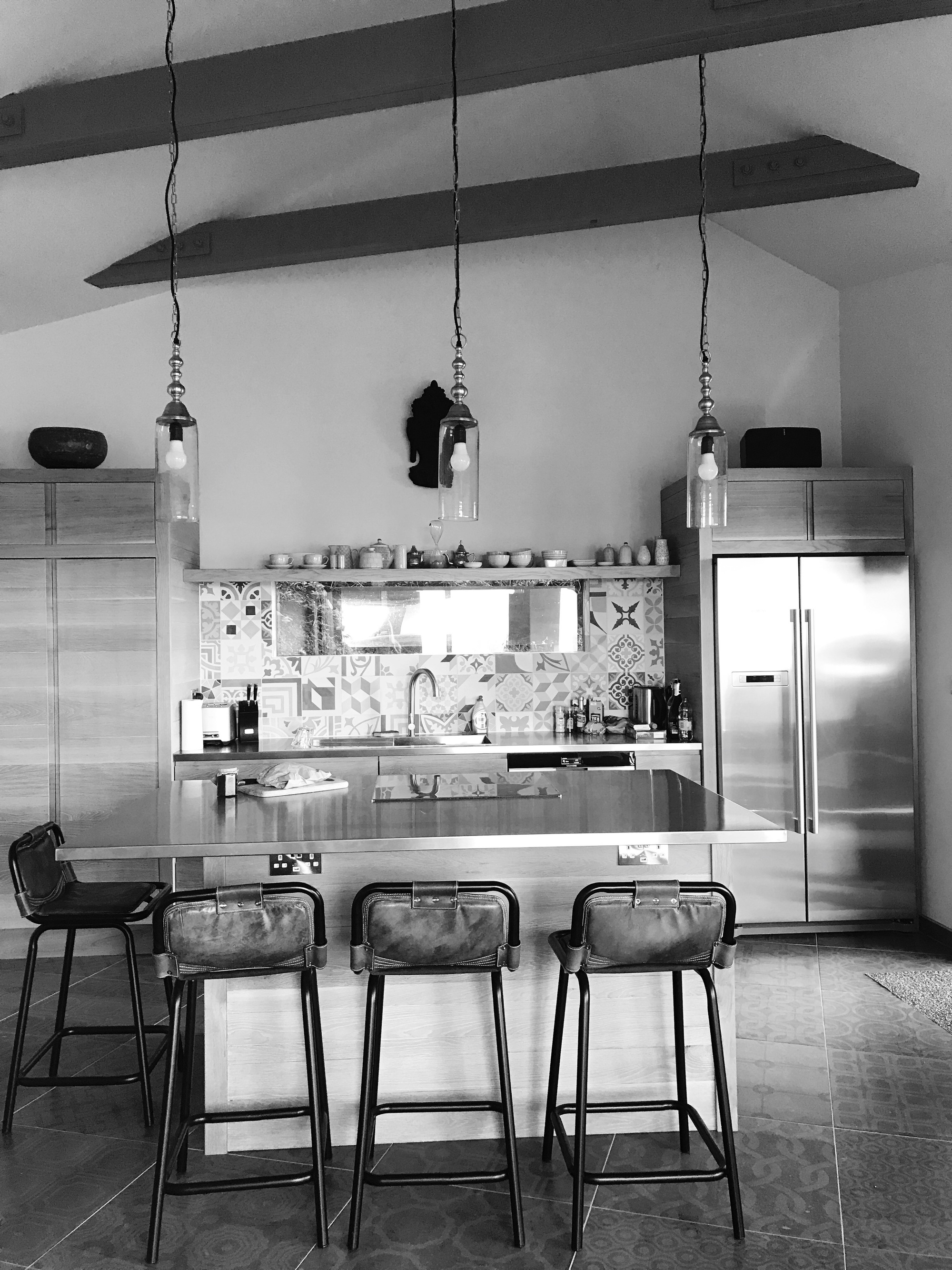 Downstairs (the bedroom and THAT tub)
From the open-plan innocence of the lounge and kitchen, you descend down a spot-lit tunnel of stairs, past exotic urns, to the Fallen Angel's masterful bedroom and bathroom. And by bathroom I mean, an oversized brushed-steel tub, set savagely sexily at the end of your double bed with the most incredible vista over Mousehole.
Each morning you wake, raise the remote-control blind with the light touch of your finger, and there waiting, in all its cinematic vastness, is Cornwall. Sweet Lord, getting out of bed has never felt harder in all my life. Which is why I spent much of my time slipping from bed to tub and back again.
Of course, there are additional luxurious touches to offset the tub. The room is faultlessly elegant and thoughtfully furnished. A Fallen Angel candle to light tub-side. A hand-carved Malaysian headboard to crown sleeping lovers. A pebble-grey wet room with motion-activated lights and glass-front slot-window to secretly spy Mousehole (and hope it can't spy you back).
Then there's the meringue-soft double with feather mattress-topper and polar Egyptian cotton sheets, and a large Sonos speaker tucked away so your mornings and evenings come with a soundtrack.
Without doubt, this bedroom is one of the finest I've ever had the pleasure to snore in. Falling for it is guaranteed.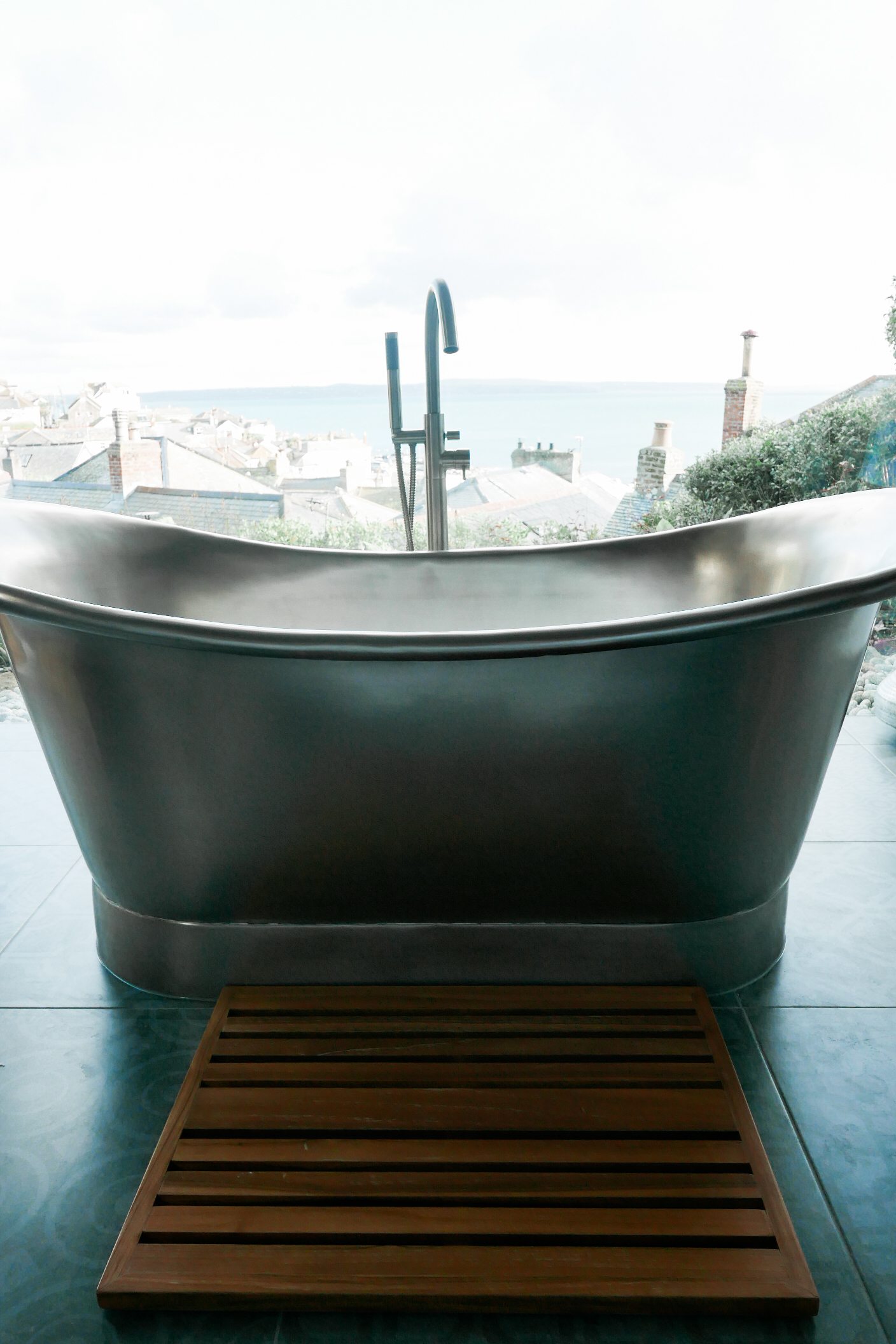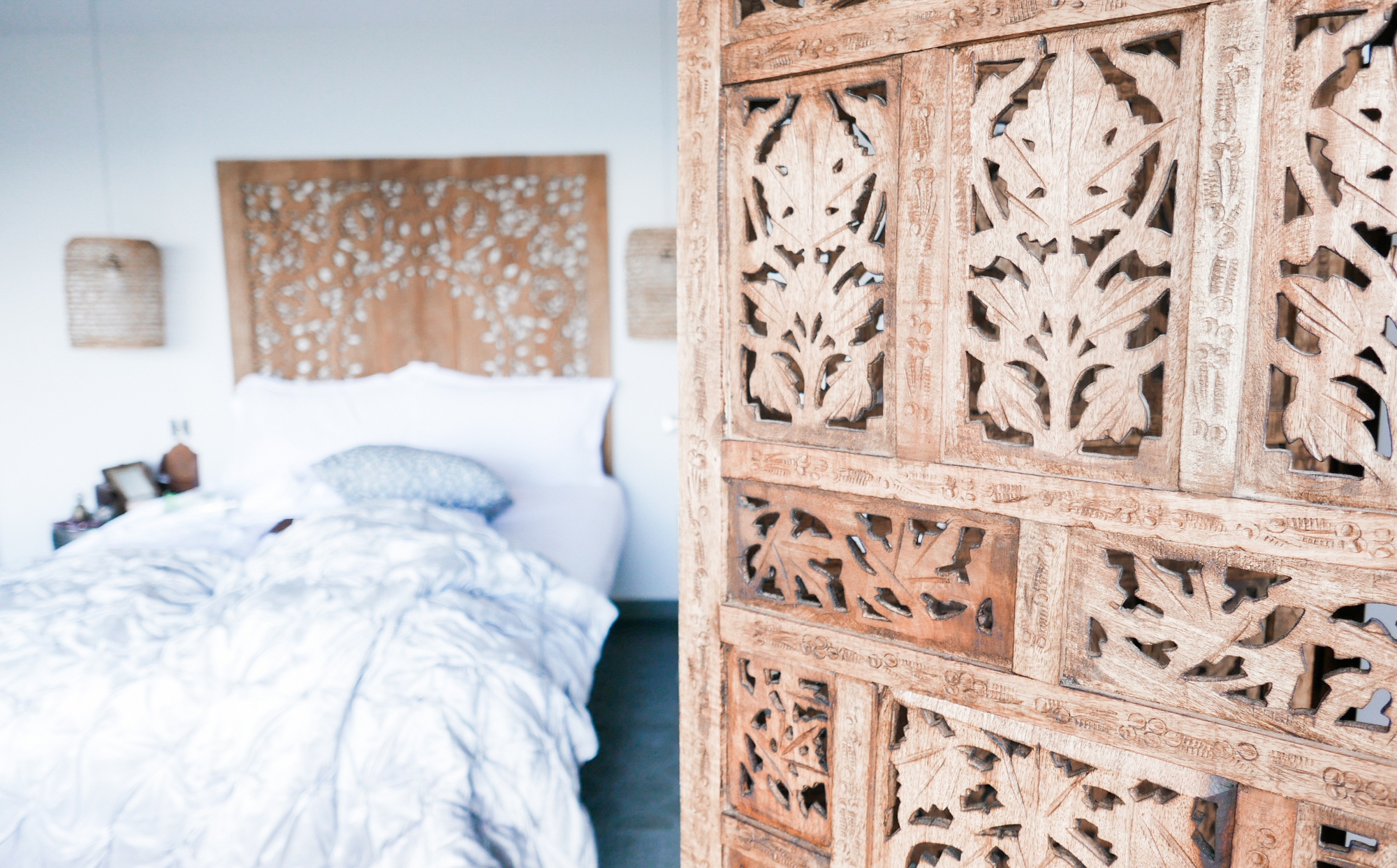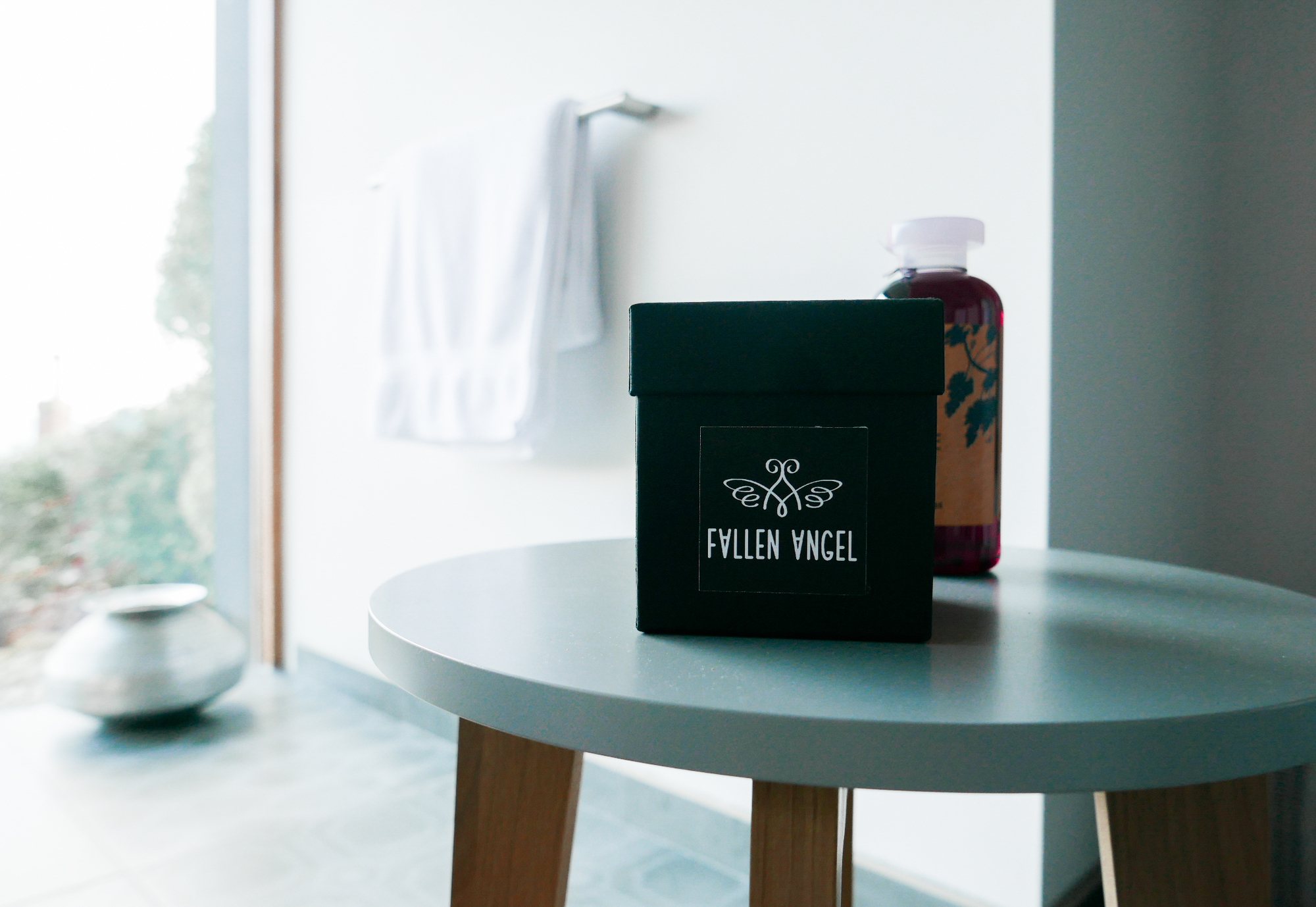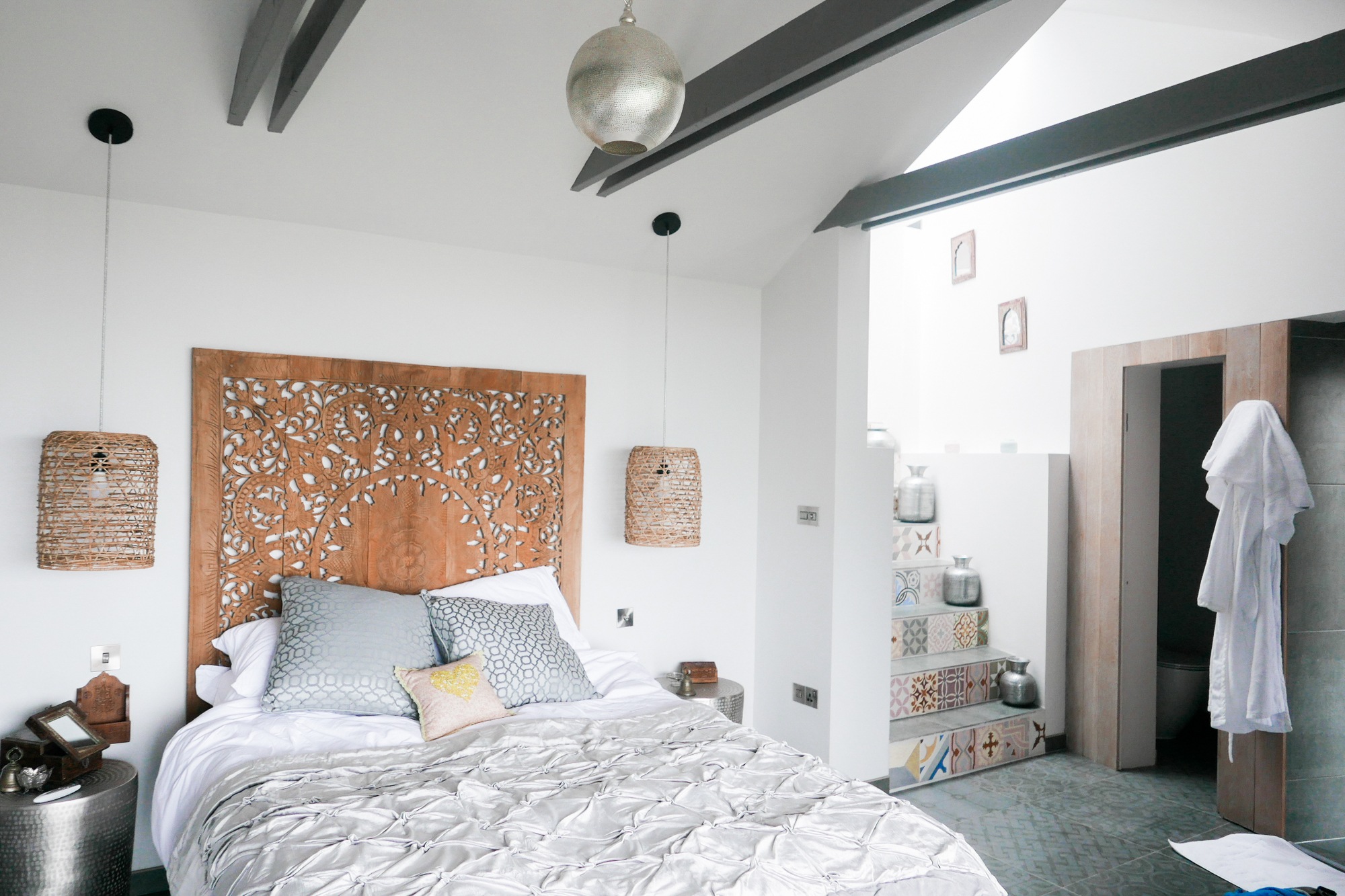 The Extras (AKA: two private chefs)
To seal our descent from grace, the Fallen Angel owners sent us the ultimate evening-in treat on Sunday night: Rebecca and Robin from Indulgence Catering.
They arrived wide with smiles, arms overflowing with the best ingredients Cornwall has to offer. Then they cooked up the menus we'd chosen over chatter and the sizzle and spit and heat of the hob. All the while we watched their skill and deftness; creating, serving, then cleaning-up with military precision so not a spit-spot was left for us to tidy.
Naturally, the food sung. For me: lobster in vanilla butter with heirloom tomatoes and avocado to start, followed by mushroom risotto with truffle oil, then the final corruption: passion fruit and white chocolate cheesecake and orange sorbet. For him: pan-fried scallops with pancetta and pea puree, seafood paella, finished with a board of local cheeses. It goes almost without saying that we were two very happy fat Mousehole cats.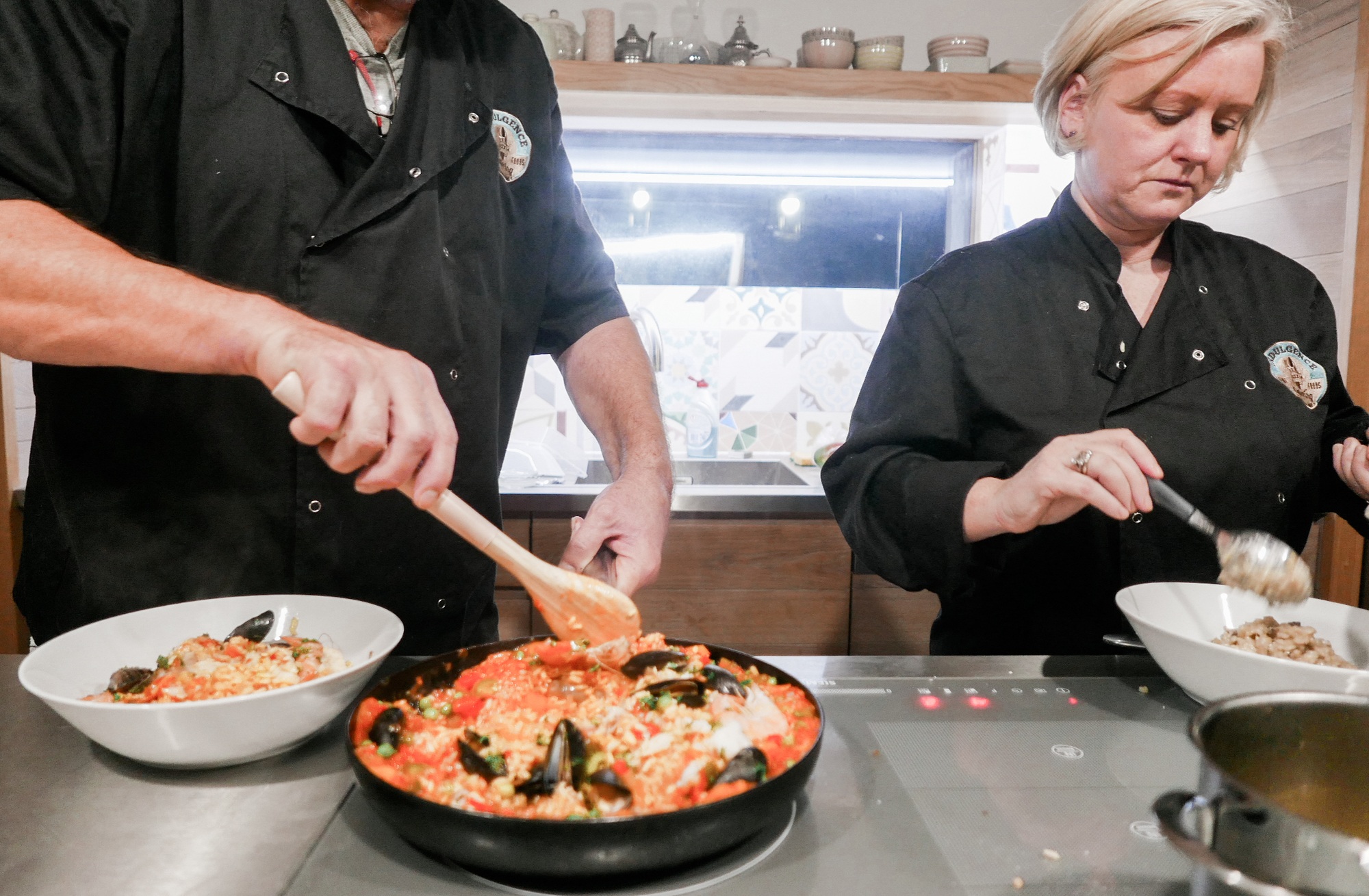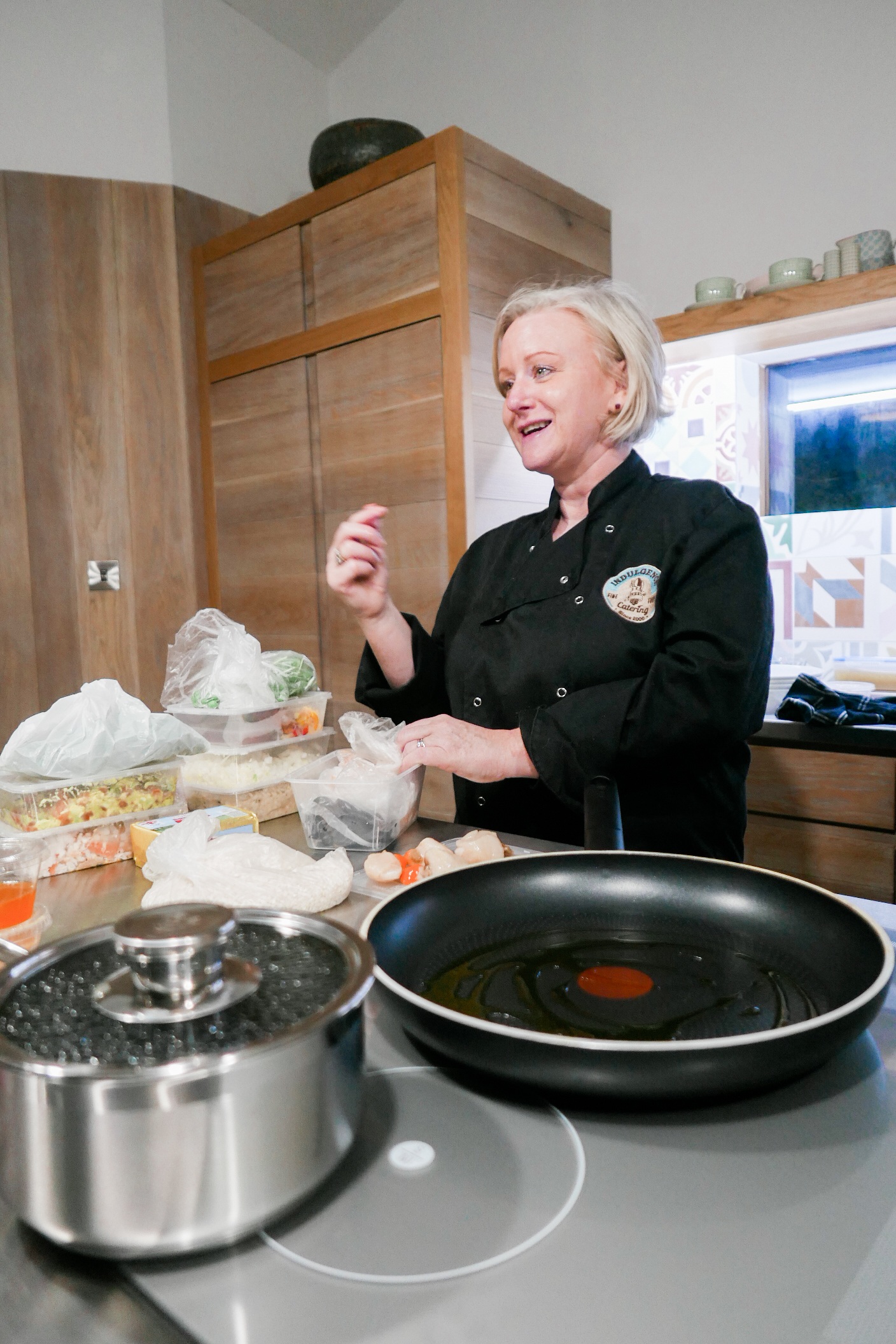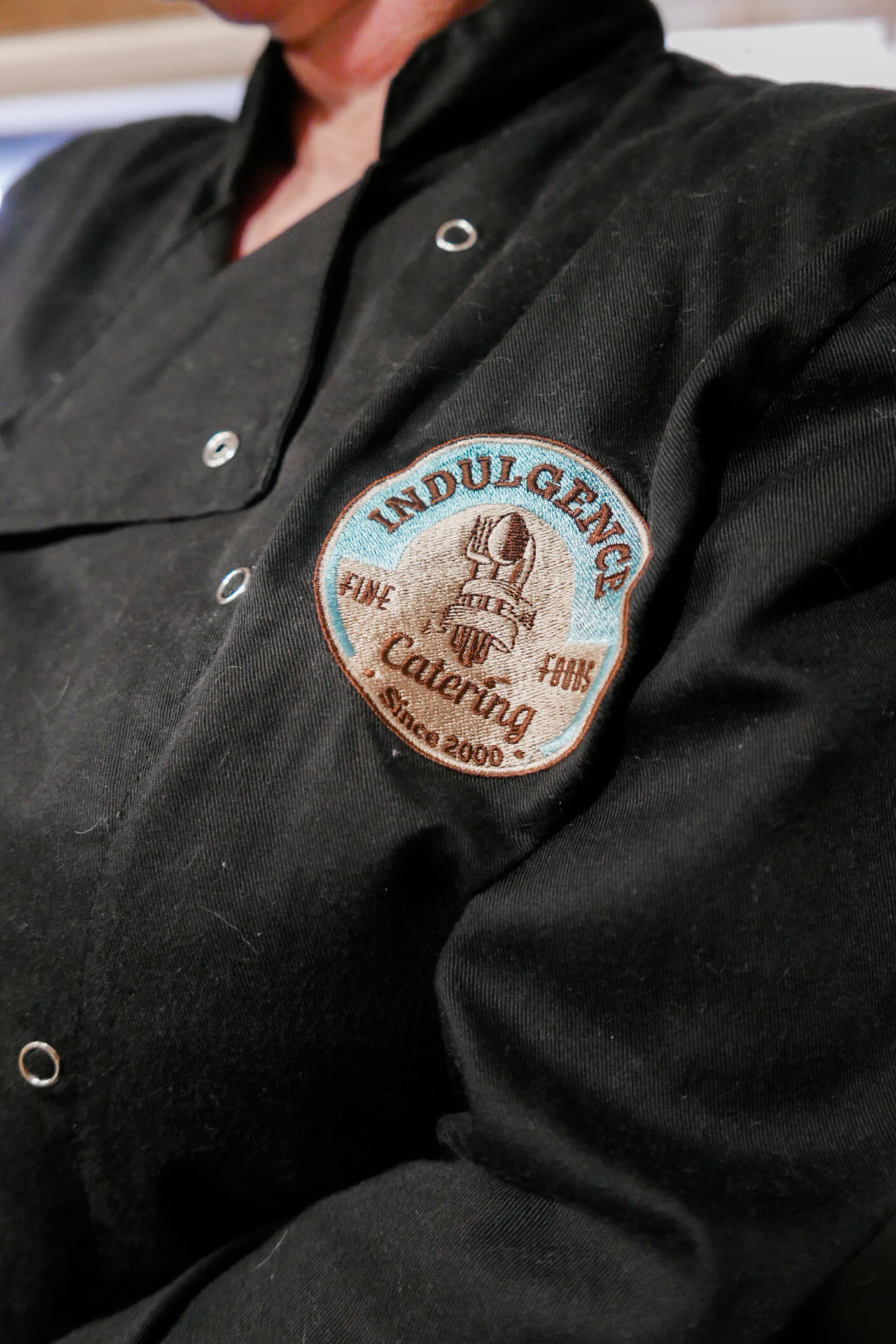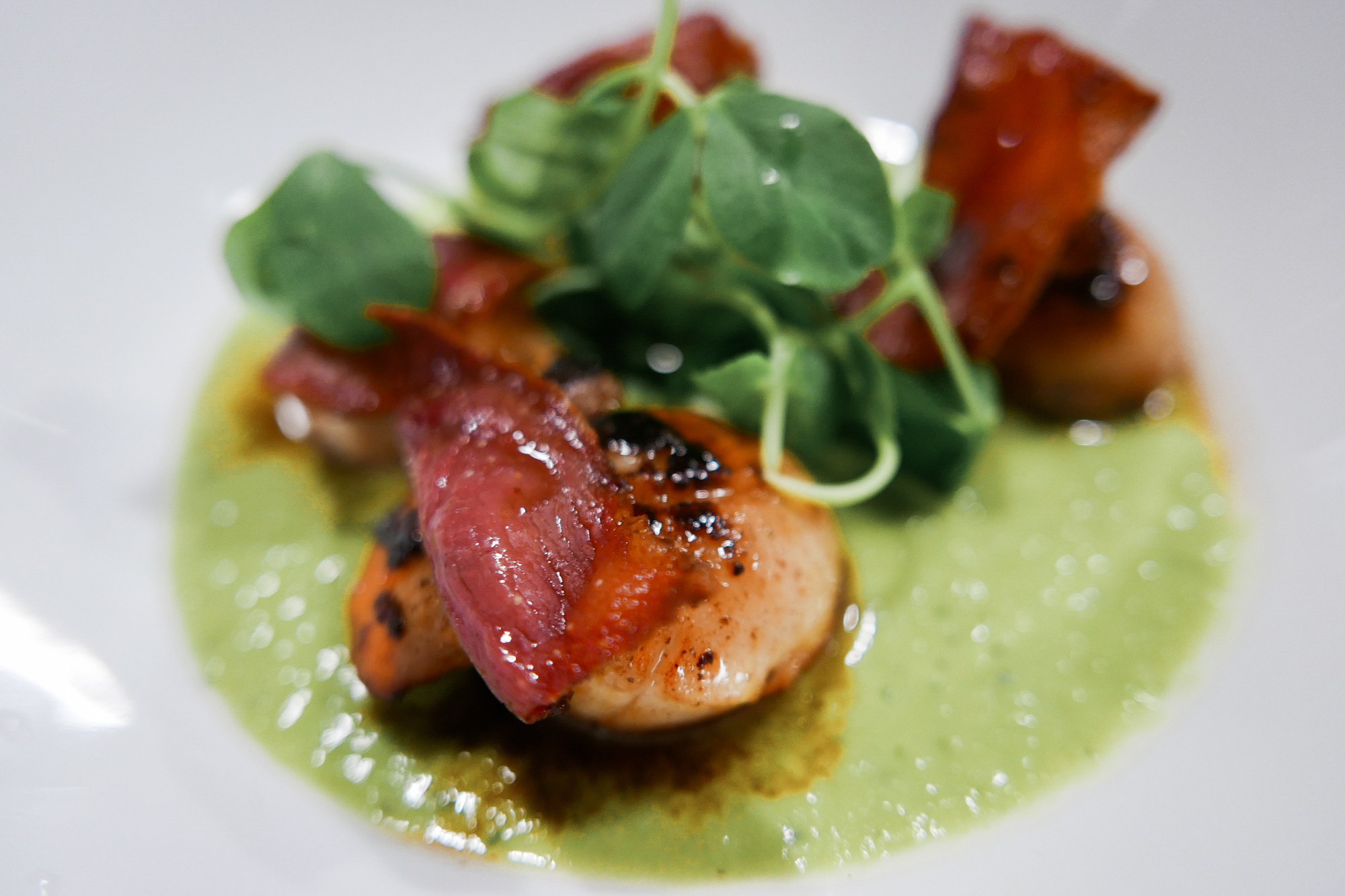 The Fallen Angel is the devil in disguise… that boy you know is bad, but you simply can't resist. And when you ultimately have to let him go (for he has other angels to corrupt) you are left with a cracked being and tear-stained face. I kid you not, leaving the Fallen Angel the first time was hard enough for me. Why would anyone exchange its beauty and solitude for work, washing and frozen meals?
So, to stay at the Fallen Angel again, and then have to leave; I don't think my heart could stand it. But if I was invited for a lot, lot longer, to give my already broken wings some permanent rest, let's say, then I'd happily sell my soul and never look back.
My stay was so indulgent, so sinful, yet I felt so God-damned cleansed and refreshed afterwards. Clearly, the Fallen Angel is both angel and devil.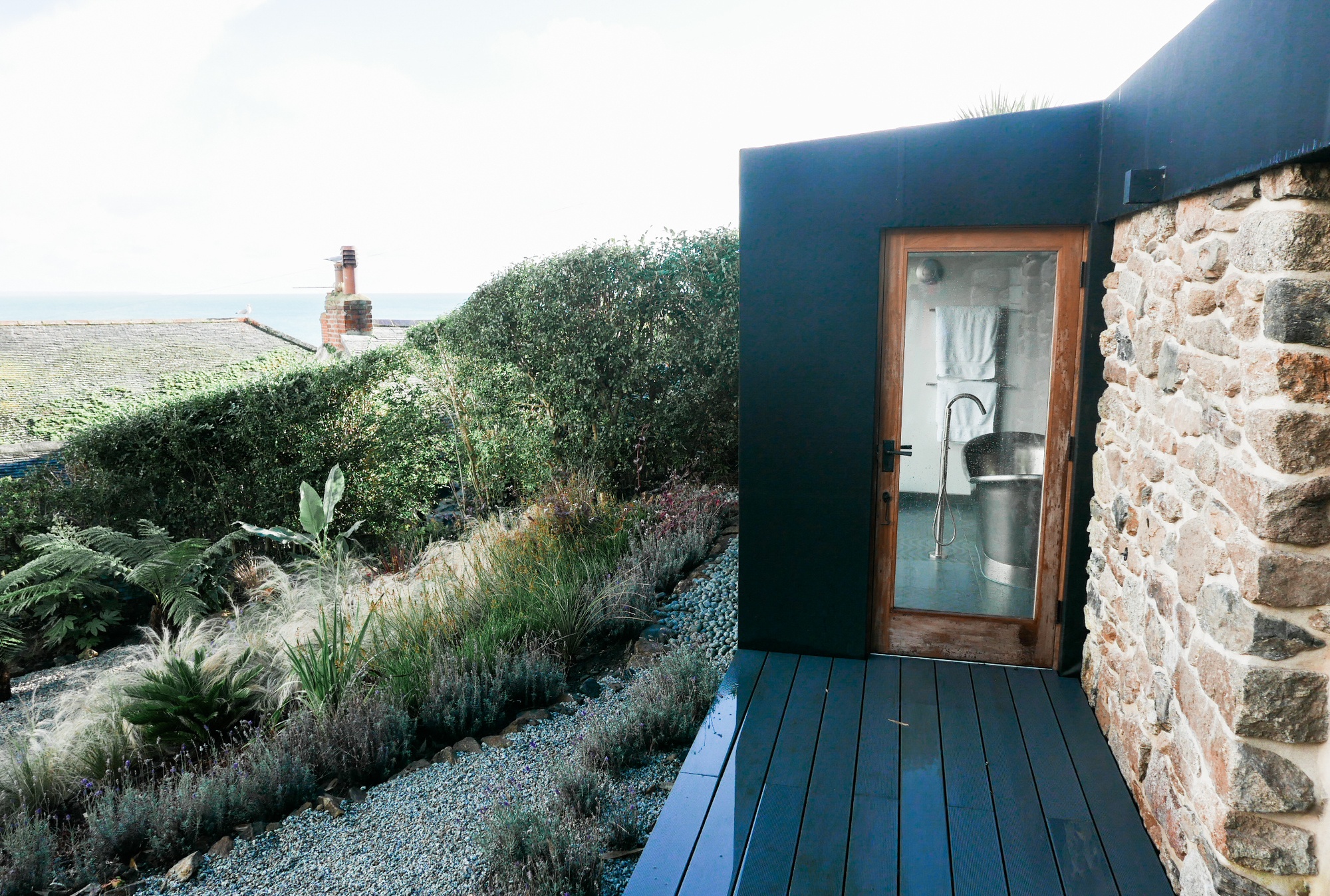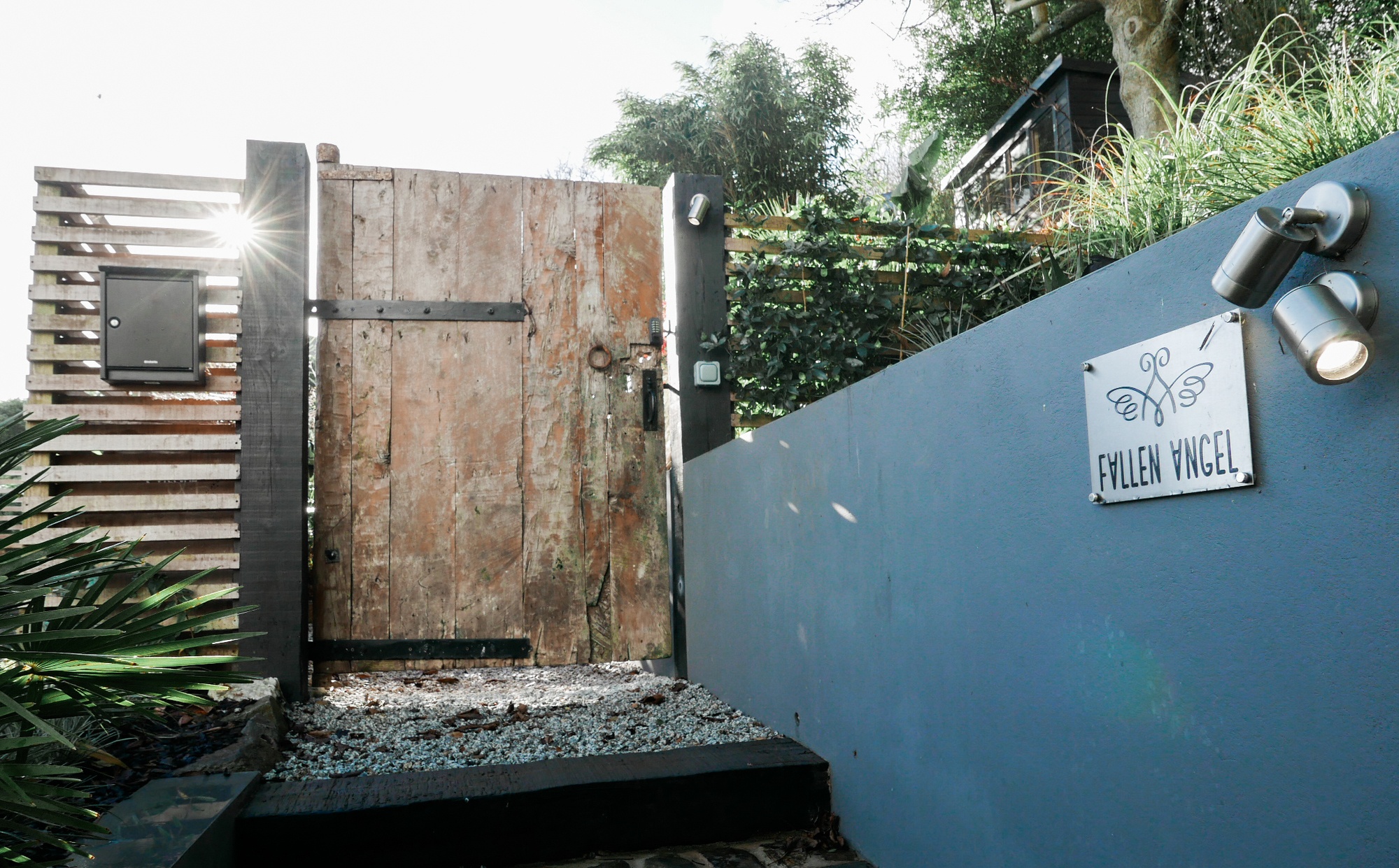 The Fallen Angel, Mousehole, Cornwall The cost: 3-night weekends from £735 (November to Easter, excluding Christmas and New Year). Sleeps: 2
Disclosure:
I was hosted on my 3 days Fallen Angel courtesy of the owners. I'd like to thank Jane for asking me to come and stay and to the wonderful Indulgence Catering who looked after us so well on the Sunday night. The Fallen Angel is a very special place and I'm pleased to be able to share my experience with you all. If you get the chance, go. You will not regret it.