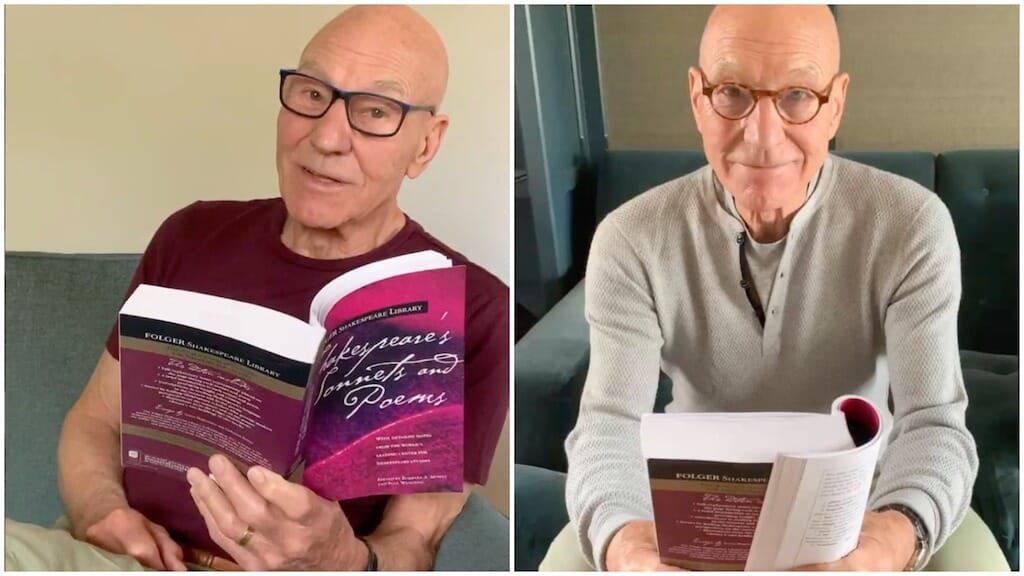 Life in lockdown is rolling on and on. But so are the wonderfully creative ways businesses big and small are keeping us all sane.
As promised, we've been hunting high and low for some of the best ways to keep your lockdown life vibrant and have plucked out 5 ideas to see you through this weekend's self-isolation. 
Of course, as you'd expect, things change so quickly at the moment it's worth double-checking all the suggestions below in case there are hold-ups, delays or new Government restrictions.
Until next time, stay safe. 
---
Experience | Virtual Day Out at the Zoo
In these curious times, the gates of Chester Zoo are sadly closed – but the virtual gates are open! Yes, you can still catch a fix of animal action thanks to the zoo's brilliant YouTube channel.
From Asian elephant shenanigans to playful penguins, sit on your sofa and enjoy a virtual tour around the zoo, with live stream clips capturing all the action and talks from the zoo keepers. Plus, extra surprises along the way.
No hustling crowds and fussy queues, just a zero-cost virtual day at the zoo. Or as we like to call it, zoo to you!
---
Event | Shakespeare Sonnets with Sir Patrick Stewart
He's one of Britain's national treasures and now actor Patrick Stewart is turning lockdown into theatre! Each day on his Twitter channel, Sir Patrick reads a Shakespearean sonnet. So if you're struggling to cling onto culture, tune in to one of his #SonnetADay readings along with his millions of followers.
It's a wonderful 90-second theatre boost from one of the country's most renowned Shakespearean performers (he's starred in plays such as Hamlet, The Taming of the Shrew and Macbeth).
So take a seat in the upper circle (your sofa), grab a gin and relax. To see or not to see Sir Patrick Stewart read Shakespeare? That question only has one answer. Hell, yes!
---
Gallery | Discover Inspirational Art by Unknown Artists 
In a bid to support struggling self-employed creatives, a brand new online print store – Service Shop – has been created giving UK-based artists, illustrators, painters and photographers a platform during the coronavirus epidemic.
Visit Service Shop and you'll see a showcase of brilliant creative work for sale. Best of all, when you buy a piece of artwork from the site, part of the money is gifted to the artist and the other part goes to The Trussell Trust, a UK-based charity servicing food banks around the country.
So, why not lend a neighbourly hand to smaller artists, treat yourself to an original piece of artwork and help a well-deserving charity at the same time?
---
Course | Scriptwriting for Beginners
With The University of East Anglia
Master the tricks of brilliant scriptwriting thanks to the University of East Anglia's free online course.
You'll explore how to make a delicate, heart-breaking romance, a gripping 'We're going to need a bigger boat' thriller and much more with the University's School of Literature, Drama and Creative Writing. And you'll learn the techniques and tricks to forge your own memorable lines through videos, articles, and online discussion with other students.
Best of all, the course is free: simply register on the FutureLearn website. Go on, give Tarantino a run for his money and become a scriptwriting genius from the film studio of your own living room.
---
Club | Join the 'Hello Sunshine' Book Club
The 'Hello Sunshine' book club is an online phenomenon that has upgraded many books to the bestseller list. It's headed up by Hollywood actress Reese Witherspoon and has millions of fans worldwide.
In the club, Reese shares videos and book selections every month via the website and her Instagram Stories. And she always includes stories that have women at the heart of the tale, whether they're tender romance page-turners or fierce drama 'can't put downs'.
It's an A-list bookclub that's sure to ignite your reading spark and connect you with fellow book lovers. You're welcome.
---
Want to see your virtual event here?
Do you have an upcoming event to help people get through self-isolation that you'd like to promote? Email us and tell us about it!