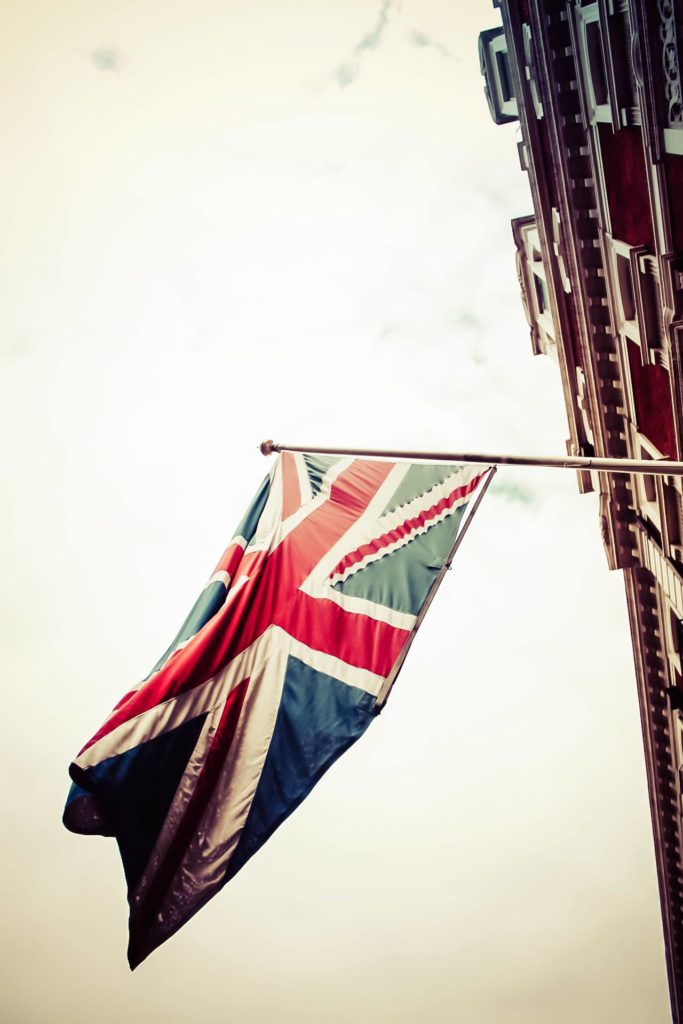 The hotel: The Mandeville Hotel, Marylebone, London
The cost: Riviera rooms from £217 a night
The short and sweet: You'll find The Mandeville Hotel tucked neatly behind the throb of London's Oxford Street, amongst a peaceful strip of grand Victorian buildings, 5-minute's walk from Bond Street station and a 10-minute strut away from the shopping heart of London. The hotel has 142 rooms, ranging from singles to suites, as well as its own distinctly Blighty-inspired restaurant next door: Reform Social & Grill.
PIN FOR LATER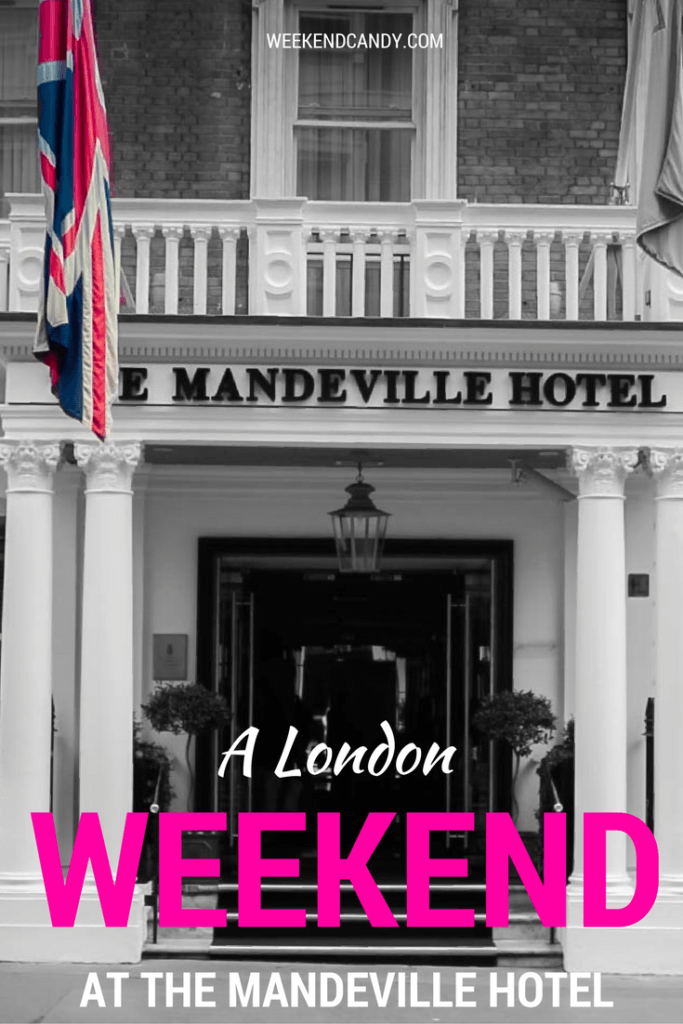 What's special about it? Traditional in appearance, The Mandeville's towering red-brick and pillar frontage, flanked by a giant Union Jack and suited 'n' booted doormen, belie the explosion of French-inspired couture inside. Sashay across the polished floor of the foyer, sail up to the recently refurbished fifth floor, and it's Maison Christian Lacroix, sweetie – not the Empire – that greets you.
Who's it best for? Theatre-goers – we were in London to see Les Miserables and The Mandeville was ideal; it's only two quick tube stops from the West End, and is pumped with enough glitz and glamour to make you feel like a star. Shopaholics – an Oxford Street hit is minutes away for high-adrenaline shoppers or for a more sedate purse-bashing there are plenty of boutique stores nearby.
"Brings the flavour of the French Riviera to the middle of Marylebone." Sacha Walckhoff, Creative Director of Maison Christian Lacroix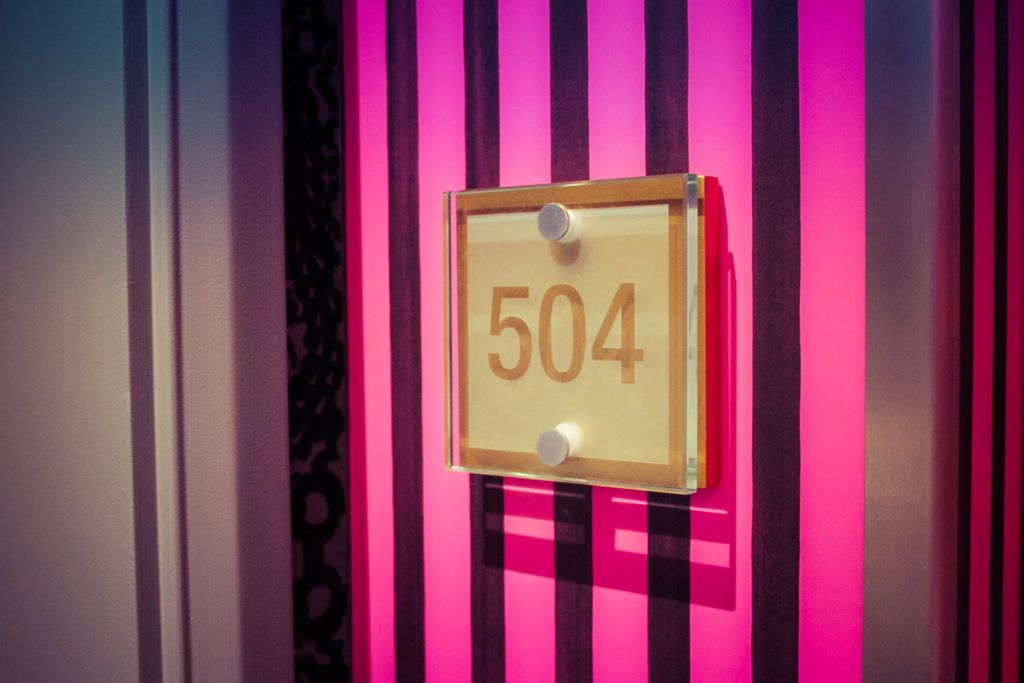 The Room
9/10
The hotel's fifth floor is made up of four Christian Lacroix-designed rooms – Jardin Exotique, Classic Lacroix, Midnight Blue, Jewel Box – each individually and expertly coutured to reveal a different show-stopping story of A-list Riviera life.
Before we got to our room, the Classic Lacroix, there was the fifth-floor warm-up – a veritable corridor fanfare of candy-bright jewelled wallpaper, statement mirrors and hot-pink stripes. It was instant lumière; un aperitif that was as dramatic and exuberant as the plat principal: the room itself.
After the sensual assault of the corridor, the Classic Lacroix was like a much-needed meditative breath: relaxed and centred. Gone were the clashing prints, replaced instead by a sublime balance of black and white.
Think soft satin swirls and peaceful velvet strips – as romantic and seductive as lingerie – inspired, as it turns out, by Lacroix's upbringing in Arles, France.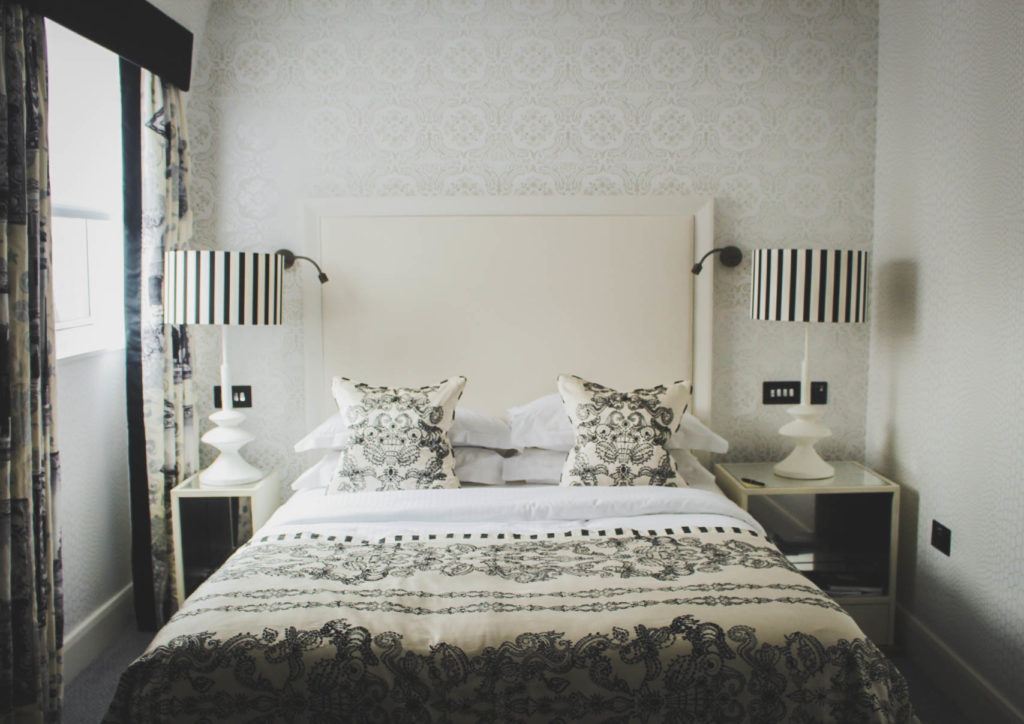 Despite the room's slim size, we were instantly enchanted by its looks, beguiled by its lavish linen and furniture, and impressed with the hotel's luxurious touches: a Nespresso machine, large flatscreen Smart TV, Bigelow Apothecaries toiletries, USB sockets, Villeroy & Boch crockery.
What the room lacked in square footage, the bathroom more than made up for. Glinting with chrome and biscuit-coloured marble, the bathroom housed a huge shower and tub, heated floors and towel rails, and fluffy robes and slippers – a couple could easily exist for a weekend in the Classic Lacroix without treading on one another's toes.
Plus, the room felt incredibly private and quiet. We didn't hear any of the other guests and, despite us being in the heart of London, the noise of the metropolitan didn't make it past our Lacroix blinds. Which meant peaceful slumbers and very sweet dreams.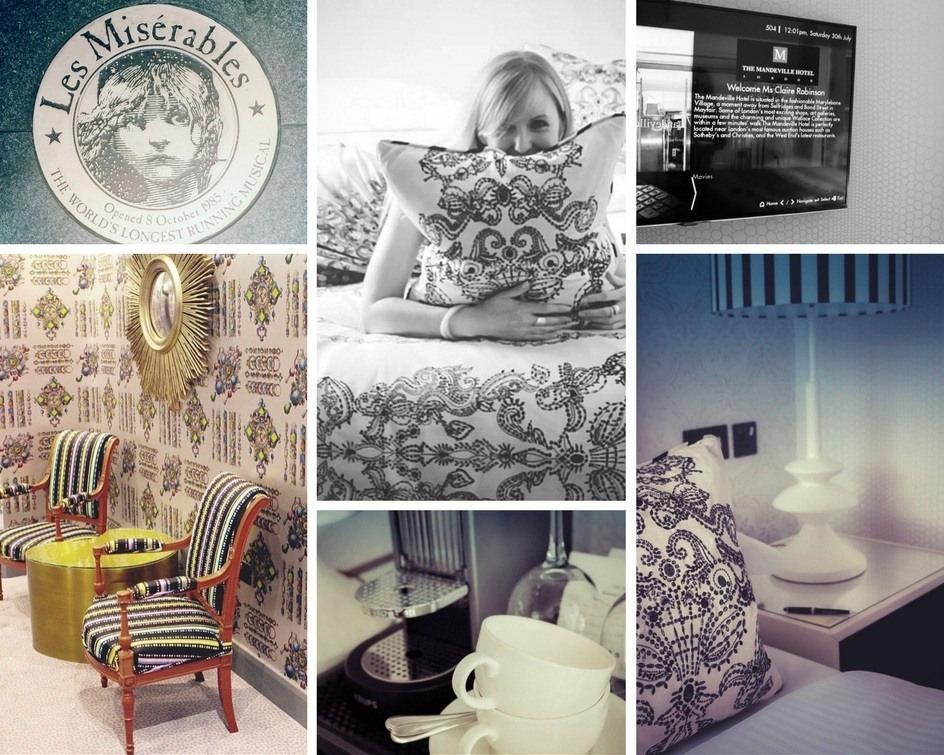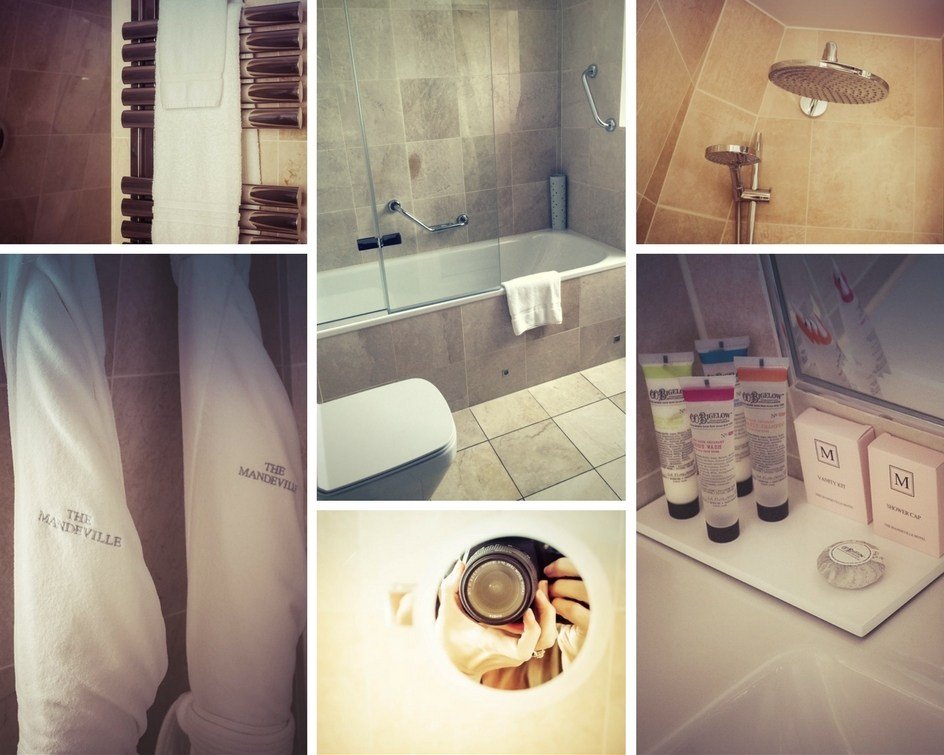 ---
The Service
9/10
The trouble with boutique hotels, is they come with a boutique attitude – right? Not so at The Mandeville Hotel.
There was nothing snooty about the staff. Reception was cheery, friendly and the check-in and out swift; the doormen where more than happy to be in the picture – after they'd attended to guests of a non-blogging nature, of course – and the concierge, well, he was a fruit-burst of positivity and enthusiasm. With gusto he helped us plot the best route to the theatre and shared his love of Les Miserables.
But what I liked most was that the whole of the downstairs crew seemed like a genuine team – as well as behaving with correct decorum, they weren't afraid to crack jokes together or help one another out.
And I got the impression that you'd be treated to the same high-quality service whether you were arriving with Louis Vuitton luggage, or not.
This was small-hotel personality with big hotel looks.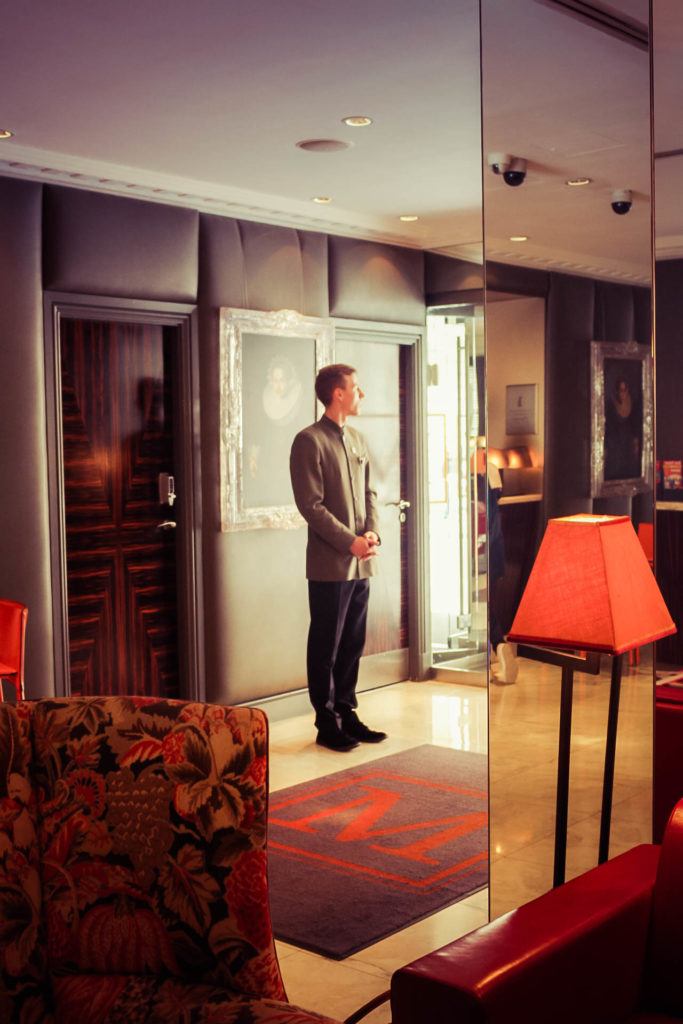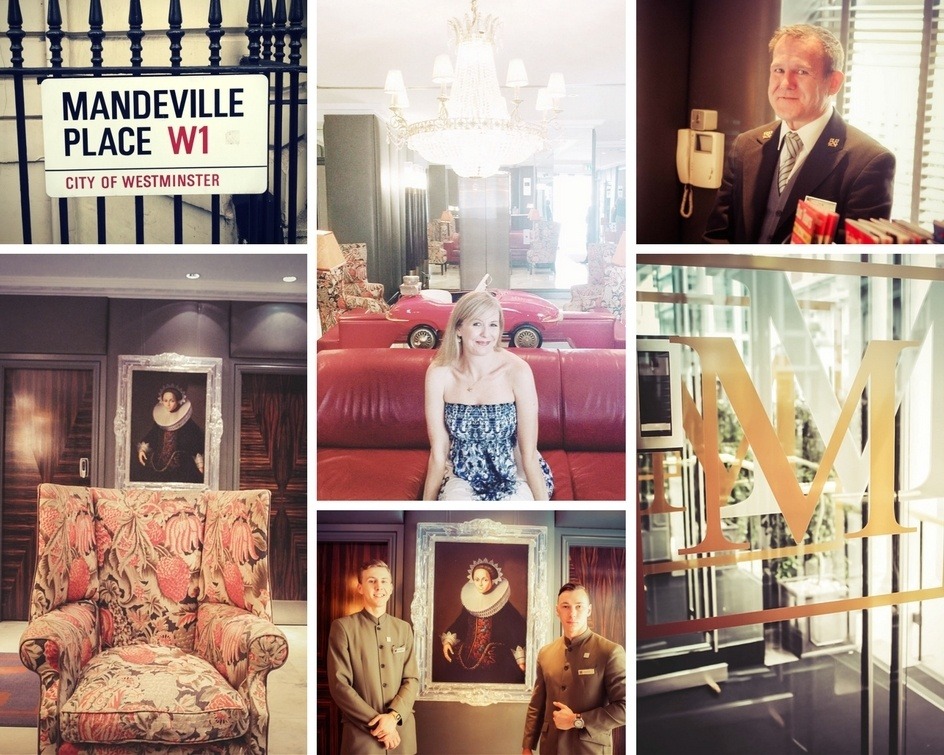 ---
The Food
10/10
The rooms may be a carousel of French fancies, but the Mandeville's restaurant – Reform Social & Grill (where breakfast is served) – is a very British affair. The cocktail bar and restaurant has a distinctly gentleman's club swagger, with Chesterfield sofas and copper walls, and vintage posters exclaim self-confidently, "This is where the magic happens'.
But it is the menu that trumps the carefully-crafted ambience and styling. It has the deadly charms of a British playboy – sexy, inventive, with a wicked sense of humour.
Think savour and sweet Yorkshire puddings (there's a separate menu for these; you get 3 for £8). Think your mum's home comforts: Toad in the Hole and Chicken 'n' Chips. Think school days' delights: Jelly and Ice-cream and Artic Roll. All reasonably priced (Mains from £12.50).
Did the food live up to expectations?
Absolutely. Four of us ate and four of us left perfectly clean plates – even though we weren't brave enough to try the unusual Yorkshire puddings. The only thing I couldn't figure out was why – on a Saturday night – the restaurant was so quiet. We longed for the hum of friends, couples and colleagues to soundtrack our meal; to loosen the stiffness of a large room.
Breakfast was a different matter; the room buzzed with guests when we surfaced around 9:30 (breakfast is served from 8:00 – 11:30 on weekends and Bank Holiday. Genius).
Sadly, the breakfast menu lacked the originality of the dinner, and nothing marked it apart from others I've had – Full English. Continental buffet. Eggs Benedict, Florentine, Royal. But it was delicious and the staff were generous and kind after a pancake taste mishap – so we left sunny side up, vowing to return one day soon for the Reform Social & Grill's Afternoon Tea.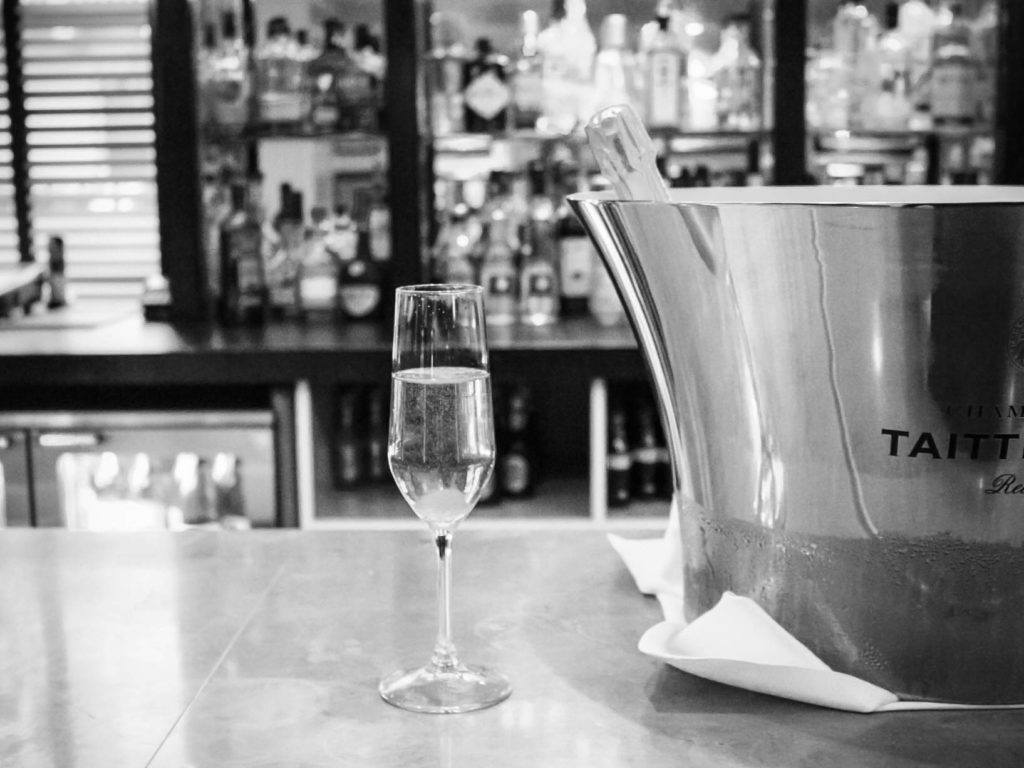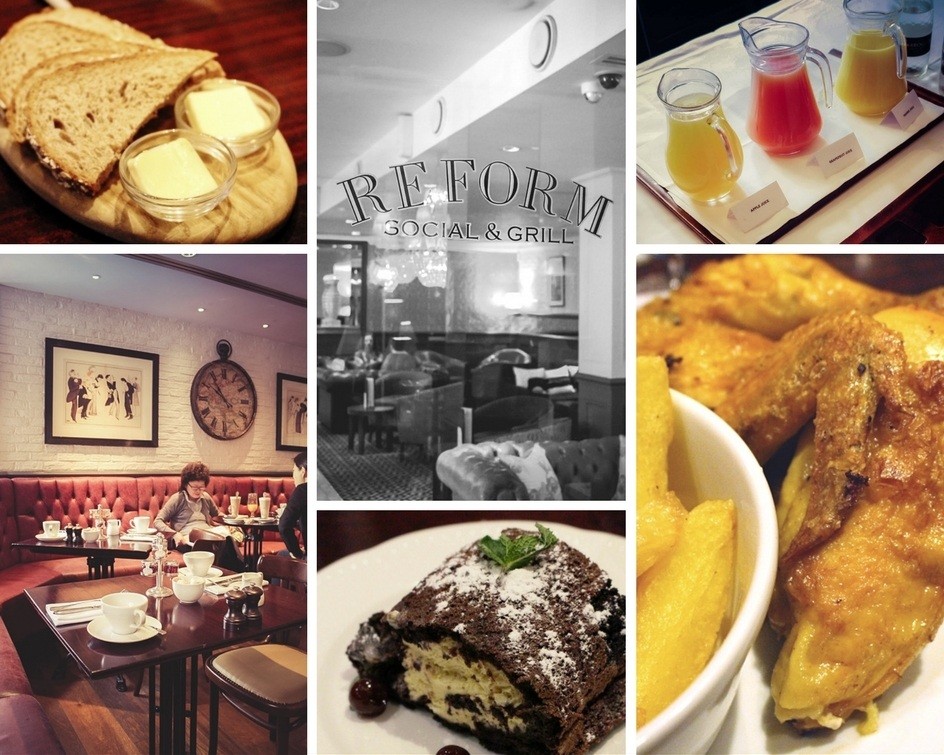 ---
THE VERDICT
Would I go back? Yes, without a doubt. For me, The Mandeville Hotel ticked all my weekend boxes: easy to get to, a central location, memorable and unique, down-to-earth and friendly.
Only downside: the Deluxe Riviera Room we stayed in wasn't cheap. However, for a special occasion at the heart of London, it delivers. Cheaper rooms are available from £207.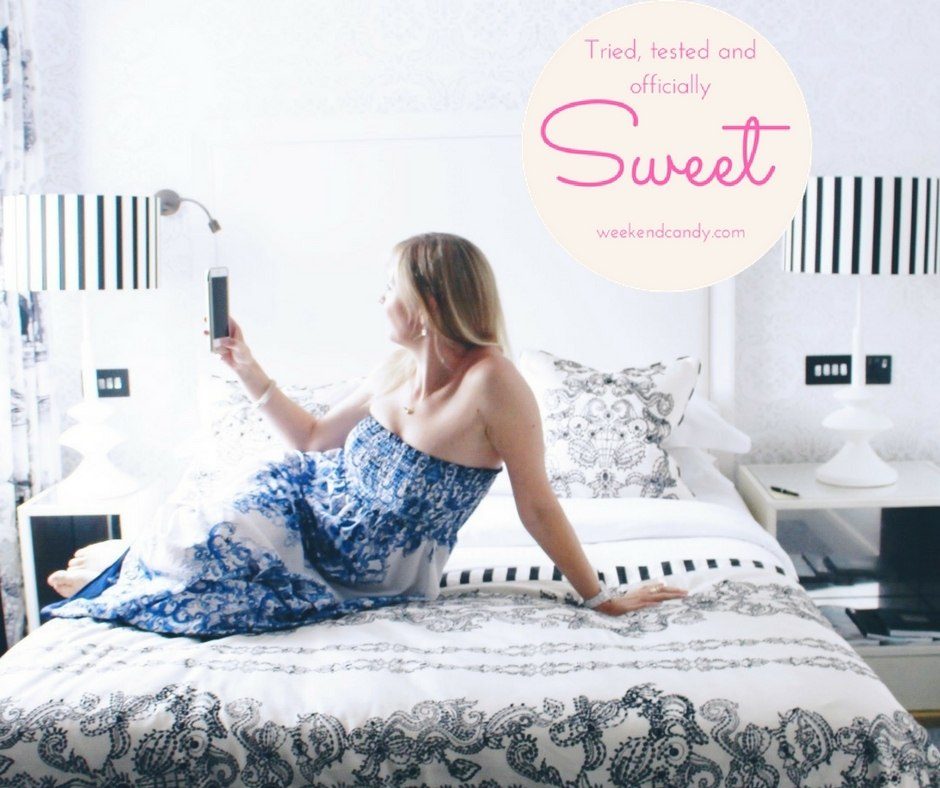 ---
WHERE IS THE MANDEVILLE HOTEL?
Disclosure
I enjoyed a complimentary stay at the Mandeville Hotel in London – and, as you can see, was very impressed. This review is a bonafide reflection of my weekend there and my opinion of it – I wouldn't let anything duplicitous sneak onto my blog! 
Have you discovered the perfect London bolthole for a weekend? If you love it, tell me about in the comments below. Perhaps we could meet for a gin!