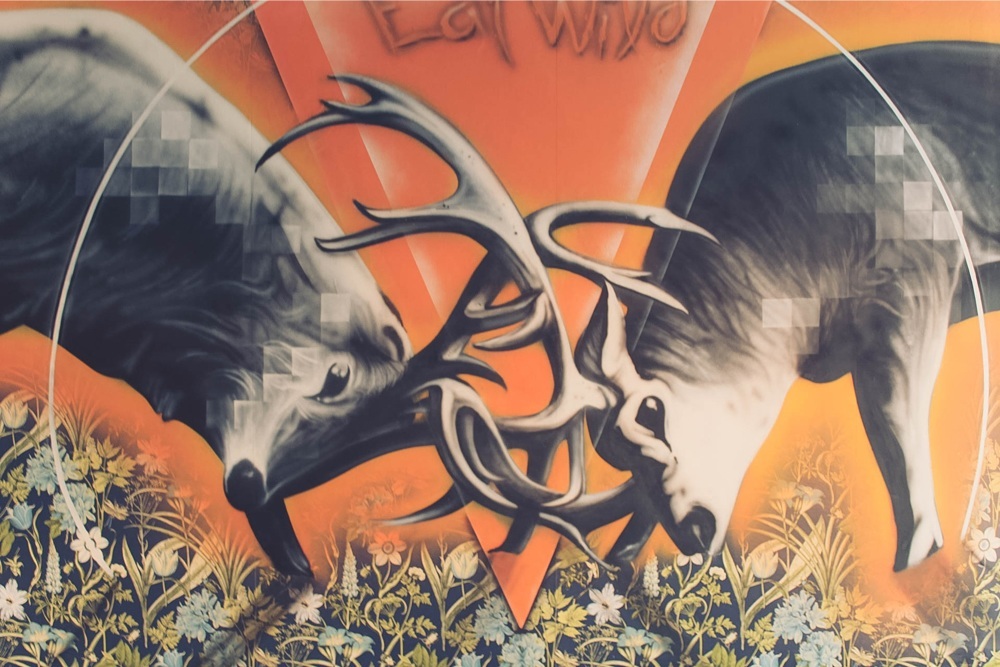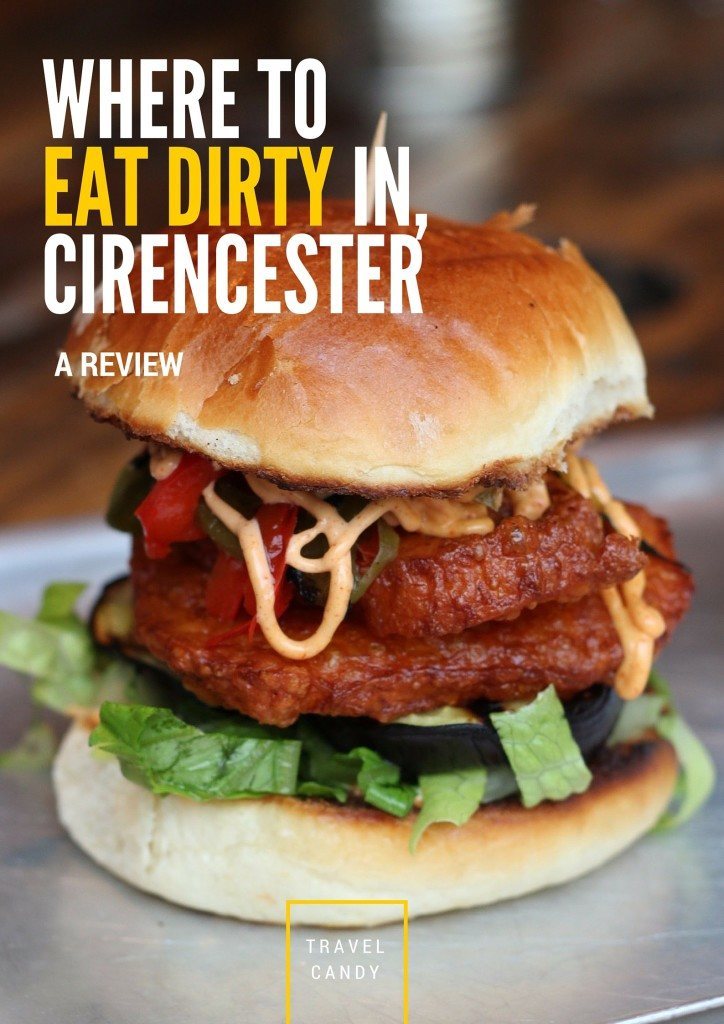 Dirty food. God, I bloody love it.
It's ok, don't be alarmed.
I don't mean 'dirty' in the sense of a misdemeanour in the hygiene department.
I mean dirty as in food that'll dribble down your chin, trickle through your fingers, and fall apart as you eat.
You know, the food you run to when you have a bad hangover, or you've been dumped, or you've put blue socks in with your whites. OMFG.
That sort of dirty. Good dirty. The best worst food you will ever eat kinda dirty.
In London, dirty food is taking restaurants by storm. Gourmet diners serving gourmet burgers are popping up everywhere, filled cheek-to-jowl with beautiful people.
And the now Cotswolds is now following suit.
It's all thanks to Cirencester's fashionable new restaurant, Eat Wild, which I got a taste of a couple of weekends back.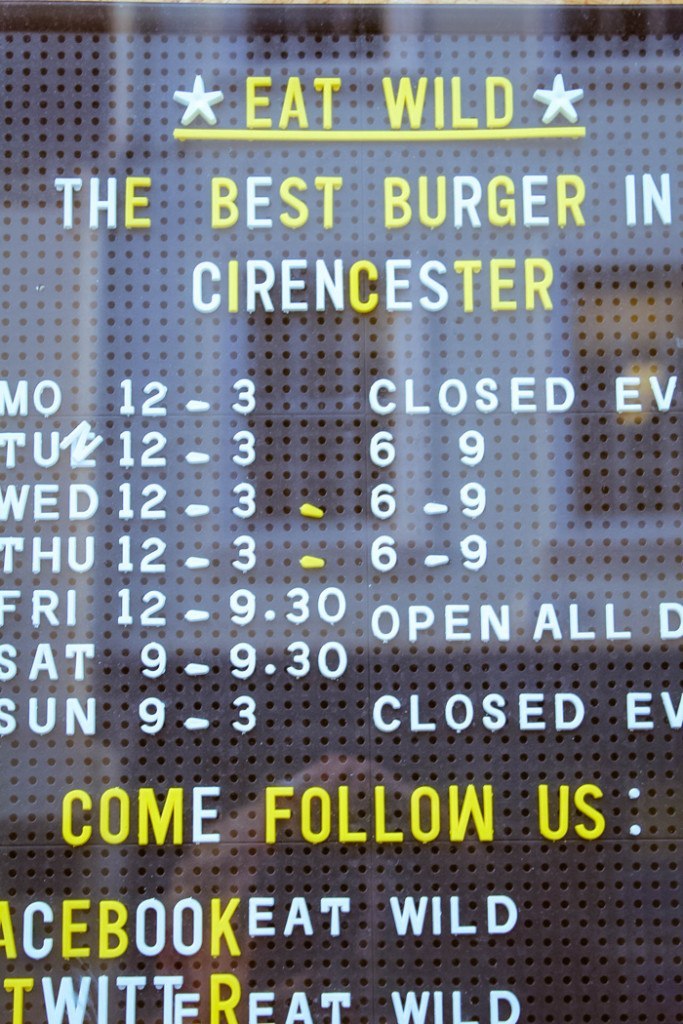 Eat Wild: The Idea
Set up by two Gloucestershire-born brothers, the Thompson brothers, Eat Wild's whole premise is around serving dirty food 'done well'.
What this means, in reality, is wickedly delicious comfort food – burgers, chips, chicken, sausages, fry ups – cooked from exceptional quality meat, drenched in local farm brilliance and served with lashings of sustainability.
It's pure, it's seasonal, it's honest. And it comes with an affordable price tag (mains start at £8.50) for 'real' people.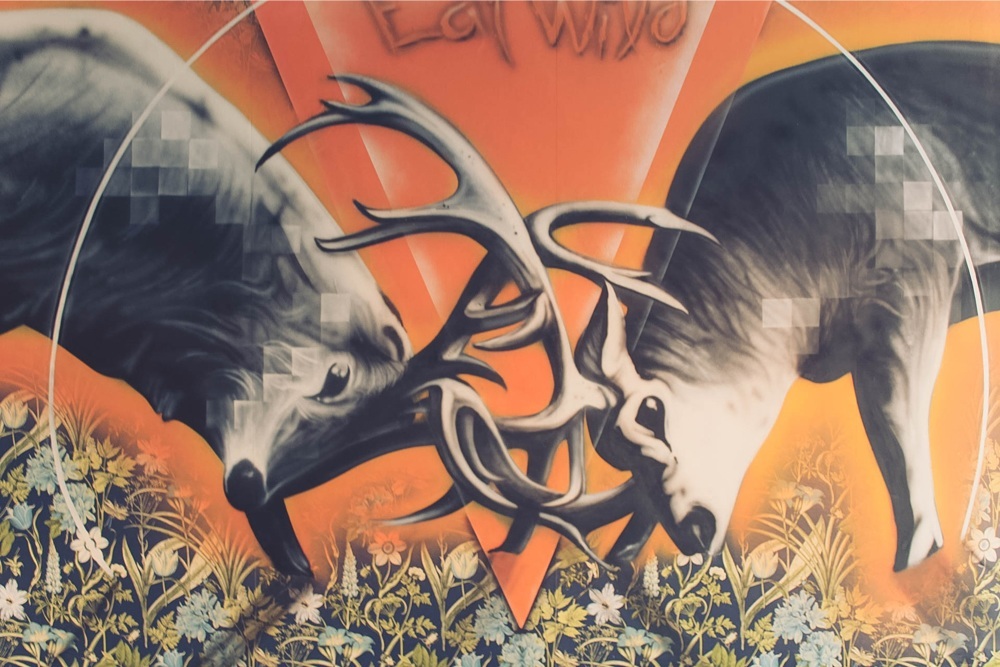 Eat Wild: The Experience
Despite its name, Eat Wild has a distinctly un-wild exterior.
Set on Cirencester's Castle Street, it took me a couple of attempts to realise I was staring straight at the bugger.
But once inside, Eat Wild's demure black exterior shatters into an explosion of Shoreditch funk and countryside swagger.
Two spray-painted stags rut on the feature wall. Up-cycled cable drums serve as tables. Taxidermy birds and mammals adorn the shelves. And menus come printed on parcel paper.
Not to be left behind, the food rocks its way out to your table with speakeasy style: not on plates, but on stainless steel trays… a la dinner hall chic.
Closely followed by drinks in jam jars and salt and pepper in glasses. (Although my orange-infused G&T was in a normal tumbler, disappointedly.)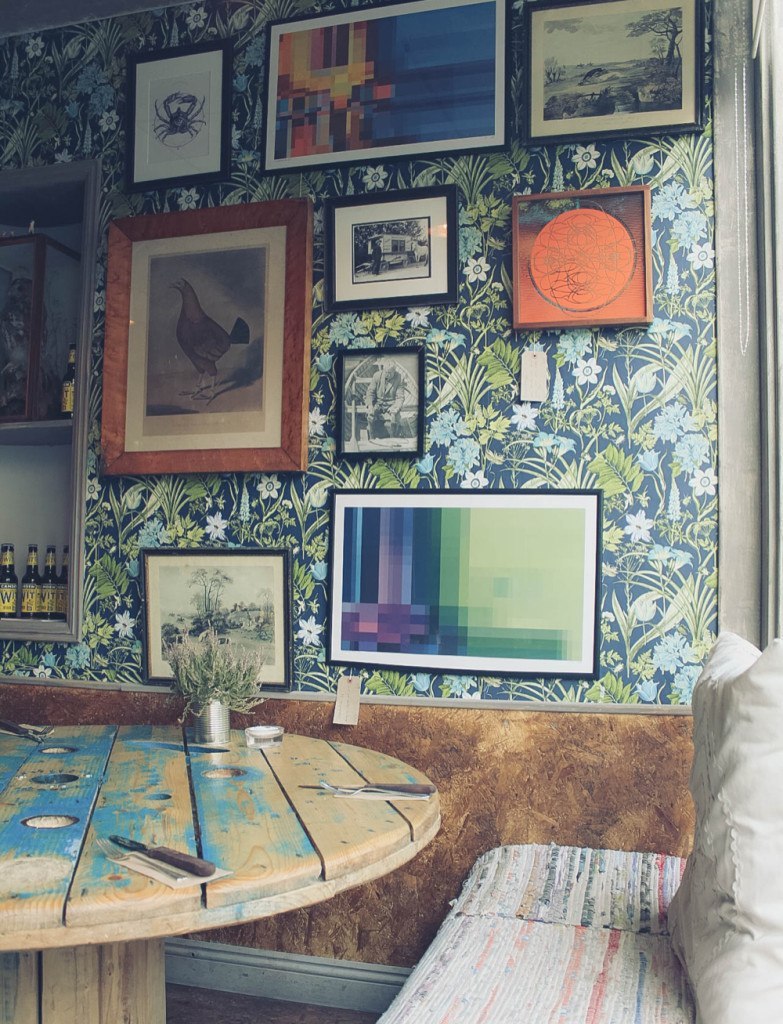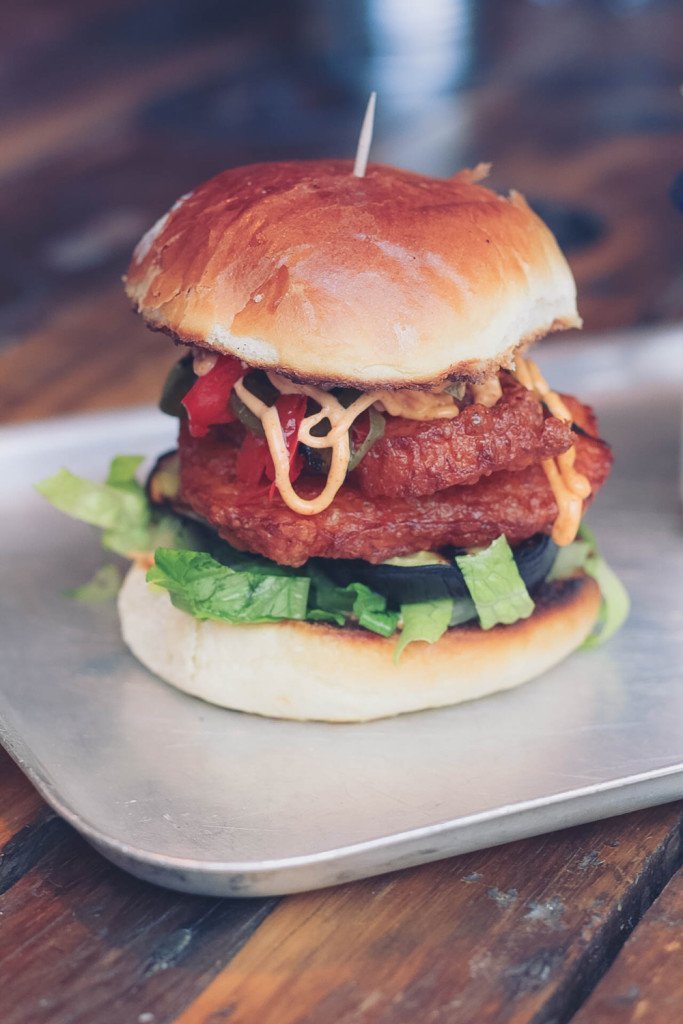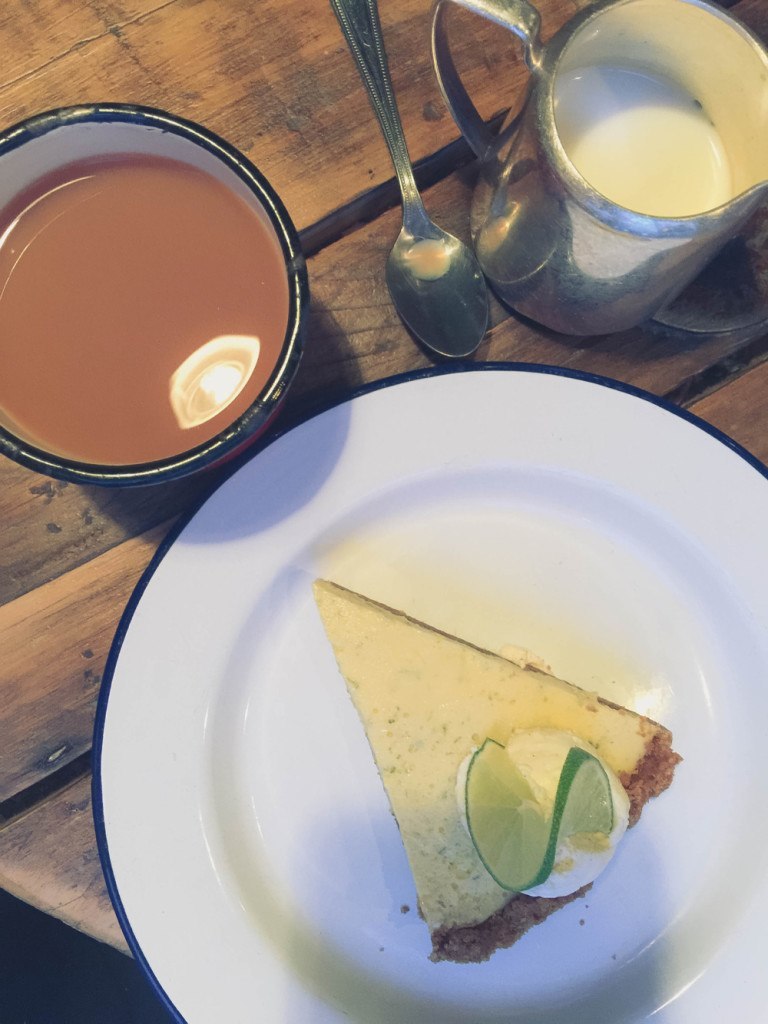 Eat Wild: The Verdict
All in all, it's a daring dining experience, especially for conservative Cirencester. And one that's clearly popular.
By the time I left for the evening, Eat Wild was full: couples and friends happily chewing the cud over venison steak and rosemary fries on a run-of-the-mill Tuesday night.
Eat Wild's brand of 'dirty' rocks – although it was seriously dangerous for my hips.
My halloumi and aubergine burger, and key lime pie dessert (well, it was rude not to), was amongst the best worst food I've had in a long while.
And I went to my bed that night, feeling gloriously filthy.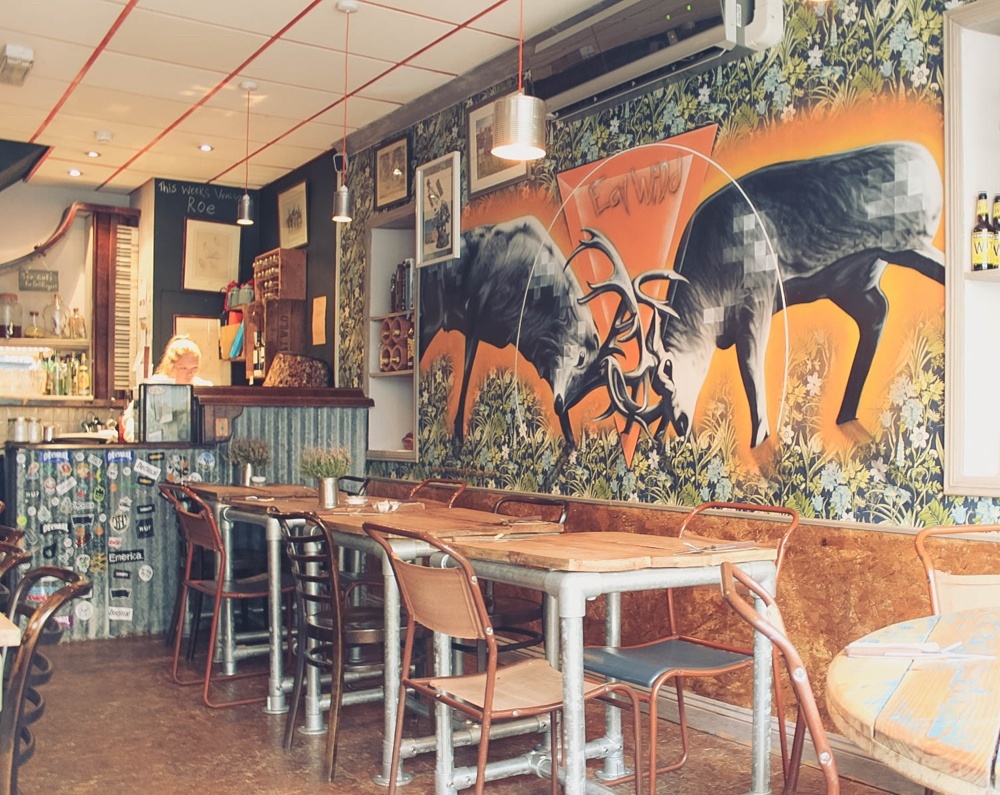 Disclosure
I enjoyed a complimentary dinner at Eat Wild in Cirencester – and, as you can see, was very impressed. This review is a bonafide reflection of my evening there and my opinion of it – I wouldn't let anything 'dirty' and duplicitous sneak onto my blogQ 
If you LOVE this post please hit one of the social buttons above and share it with your friends. It could be exactly the sort of weekend inspiration they're looking for!