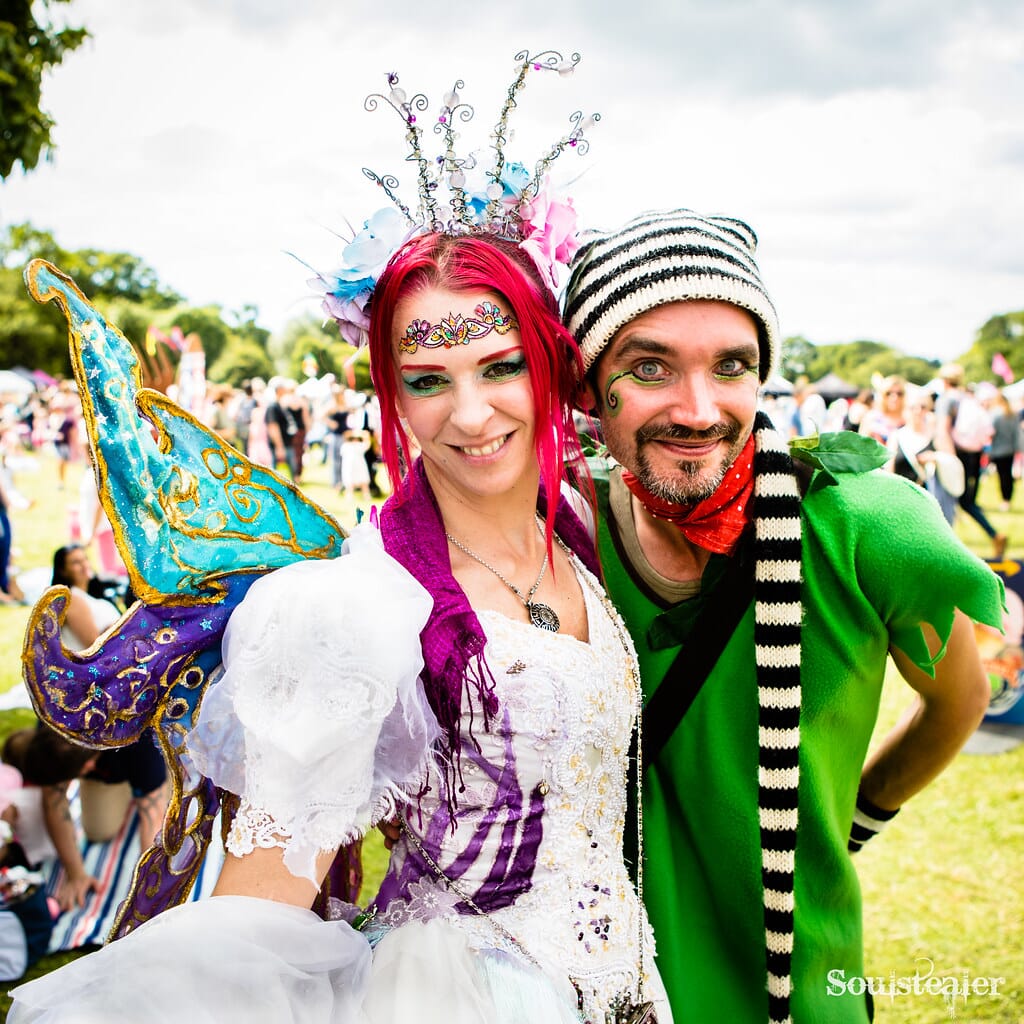 Dedicate this weekend to you, un-wind and de-stress. Forget spreadsheets and emails, because this weekend I've gathered some truly magical things for you to do.
For more ideas, there's also my Weekend Directory to visit – oh, and if you do go to any of the events below, swing by the comments below and let me know!
---
Festival | Fairy Festival, New Forest, Hampshire
Sat 10th – Sun 11th August | Tickets from £5 
Um, yeah: fairies do exist – and we will have no arguments about that, thank you. So this weekend, surround yourself with mighty oaks, where tree spirits and woodland creatures live, and spend your days off enjoying the beauty of nature at the New Forest Fairy Festival.
Take part in arts and crafts, listen to live music and bands designed to entice the fairies out from hiding, watch belly dancers, and learn all about connecting with spirits. And remember to also listen out for the fairy bells tinkling and look out for fairy wings twinkling amongst the woodland. All ages welcome.
---
Festival | Inflatable 5k, Shepton Mallet, Somerset
Sat 10th | Tickets on sale for £29.95
This is not your typical morning jog. Take part in a 5k run that involves you fighting your way through giant inflated bollards, trying to climb up a near vertical inflated wall and taking on what's known as, 'The Boss'.
This giant inflatable course will have you spinning over barriers, climbing up and sliding down slippery surfaces, and bouncing your way through a net to the finish line. It's basically an adult bouncy castle obstacle course and is a great opportunity to laugh at yourself and your pals.
UPDATE: Now postponed – but the Inflatable5k is taking place up and down the UK this year, so do check the website for new dates!
---
Show | The Phantom of the Opera, London
Sat 10th | Tickets from £25 
Now in its 32nd glorious year, The Phantom of the Opera continues to mesmerise audiences at Her Majesty's Theatre, London. Best of all, this weekend you can now get a discounted spot to see this iconic musical.
Seats will be selling out fast, however, as tickets are currently starting from only £25 – what a steal! Watch the tragic love story of a disfigured musical genius who falls for a young soprano. This classic tale shouldn't be missed.
---
Event | Free mindfulness session, Reading
Sat 10th | Free | 13:30 – 14:30pm
Have a centring Saturday afternoon of mindfulness – the act of being more aware in the present moment. It might seem like a difficult thing to master, especially during the working week when the kids are screaming and there's laundry piling up, but this session will ensure you learn the basics.
Run by a qualified mindfulness teacher and psychologist, you'll understand techniques to focus your mind on the positive, here-and-now. This session is completely free, as it is the first taster lesson of an 8-week course which you can sign up for after your first session if you wish.
---
Activity | Under the sea! Summer soap and bath bomb making, Sheffield
Sat 10th | Tickets £5 | Drop in between 10:30 – 16:30pm
Ah, the humble bath bomb: it makes a great gift or just a great excuse for some me-time soaking in the tub. And a bath is always way more fun when its filled with beautiful colours and bubbles.
Enjoy a morning of bath bomb and soap making at The Soap Loaf Company in Sheffield. This sea-life themed event involves you making your own soaps and bath bombs and personalising them with the colour, fragrance, shape and decoration of your choice.
---
Activity | Coasteering, an epic shoreline adventure, Sunderland
Sat 11th | Costs £35 
Fancy injecting a bit of adventure into your Sunday afternoon? Gear up with professionals to explore the shore of the North Sea. All you need is swimmers, shorts, trainers and a towel to explore the rugged coastline.
Clamber through caves, gully's and shuts, getting a unique look at the North Sea and the coast off South Shields. Feel revitalised by that sea air and challenge yourself to do something different. This activity is for adults and accompanied 16 to 18-year-olds.