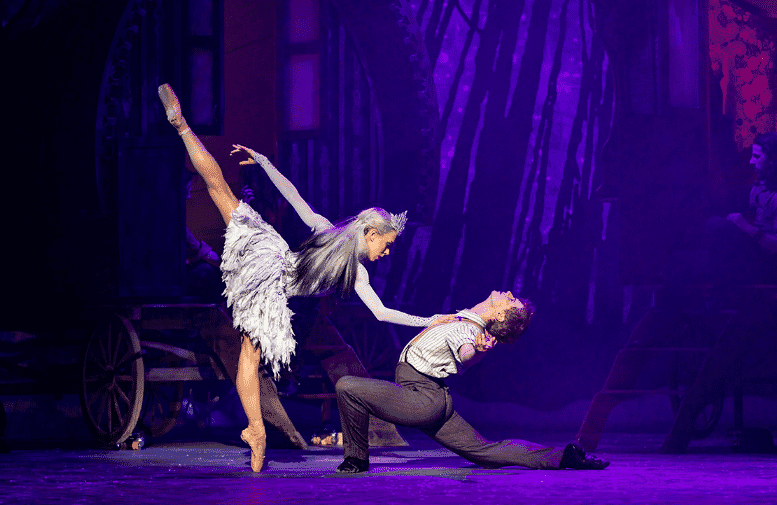 How has mid-December happened already? Oh well, let's look forward to the impending break when we can eat our body weight in chocolate and cake and not feel (too) guilty. Until then, there are still a couple of weekends to get through first – and, as always, we have been scouring the United Kingdom for the most wonderful things to get up to. Check our recommendations out below and enjoy!
PS: For more ideas on what to do this weekend, there's also our Weekend Directory to visit. PPS If you do go to any of the events below, swing by the comments below and let us know!
---
Event | Etsy – Made Local – Medicine Bakery, Birmingham
Sat 14th Dec | Tickets: FREE
Birmingham is bringing handmade to the high street, more specifically Birmingham New Street. This year it is the fifth annual Etsy Made Local Event at the Medicine Bakery & Gallery – just a few steps away from Birmingham's bustling German Christmas Market.
This event will run for 20 days giving you lots of time to buy handmade gifts directly from the designers and makers themselves. Shop small, shop local – and let's support the unique creative talents on offer.
---
Event | A History of Video Games – The Lost Arcade – Millennium Square, Bristol
Sat 14th – 15th Dec | Tickets: £8 – £35
Pixel heads this is one for you: A Lost Video Game Arcade has been discovered in Bristol and in it, there are over 100 retro arcade machines that need playing. Donkey Kong? Space Invaders? Yes, please. Tickets are now on sale now (you have to pre-book due to timed ticked entry) and the event will be open to the public until January 1st then its 'game over'!
Best of all, this weekend only they are hosting an indie craft beer event alongside all the games. A Beercade, if you like. So prepare those tastebuds and those video-playing thumbs. Once you're in, all the video games are free, no coins required.
---
Event | Gingerbread Workshop – Cork Incubator Kitchens, Ireland
Sun 15th Dec | Tickets: €80 – all materials provided
Why not start a new family tradition this Christmas? If you're near Cork, head to Cork Incubator Kitchens for the very popular Christmas gingerbread house workshop. Their gingerbread houses are baked in house, from scratch and prepared for you to decorate.
During this workshop, you'll build your very own gingerbread house, craft some Christmas-themed figurines out of fondant, and decorate your design to perfection. Once finished, your house is yours to take home to display with pride or give as a thoughtful gift for someone special.
This class is suitable for children aged from 7 years + and older.
---
Theatre | Scottish Ballet: The Snow Queen – Festival Theatre, Edinburgh
Sat 14th – 15th Dec | Tickets: From £19 – £46
From the bustle of a winter's market to the shivers of a fairytale forest, take a journey to the Snow Queen's palace this weekend, where you'll find her surrounded by the icy fragments of an enchanted mirror.
Along the way, you'll meet a colourful cast of characters, from young lovers parted by a spell to a circus ringmaster with a few tricks up his sleeve. This ballet has it all. And because this is the closing performance of the Scottish Ballet's 50th anniversary year, it is very special performance indeed.
---
Event | Comedy Christmas Walk-About Weekend, Durham
Sat 14th – 15th Dec | Tickets: FREE
A weird, wacky and wonderful weekend awaits you this Saturday and Sunday in Durham. Some of city's favourite Christmas-themed comedy characters will be walking the streets of the City centre and causing mayhem wherever they go.
From mad scientists to prankster puppets, keep your eyes peeled. The fun starts at 11am until 3pm. Ho, ho, ho guaranteed!
---
Event | Yoga Brunch Club, Cheltenham
15th Dec | Tickets: £38 Per Person (includes a juice on arrival and food after)
Before the Xmas season gets too calorific, stretch your body with the gorgeous Sarah Jane Griffiths then tuck into incredible food courtesy of the wonderful and talented Jay Halford.
Set in the stunning Studio 13 at NR Social in Cheltenham, this will be the 1st Yoga Brunch of, hopefully, many more in the New Year. Come along for a Strala yoga flow with SJ and whilst you relax, Jay will be busy preparing an awesome seasonal and nutrition-rich brunch.
Once yoga is done, the table will be laid so you can settle back, eat great food and soak up the post yoga feels.
---
Want to see your event here?
Do you have an upcoming event that you'd like promoting to our readers? Email us and tell us about it!