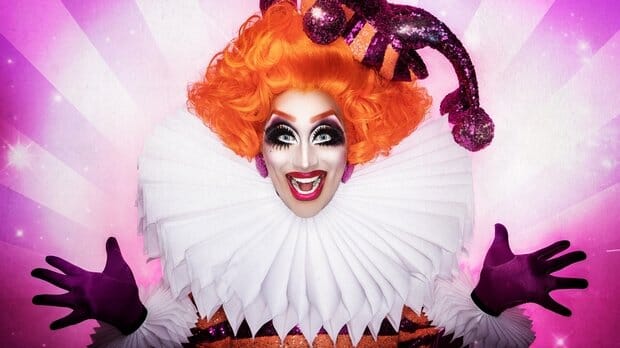 Now… we don't want to jinx it, but the weather has been unusually pleasant, considering this is Britain and it is late September. So until it turns, weekend lovers, grab your friends, family, loved ones, and get out and make the most of this glorious Saturday and Sunday.
For more ideas on what to do this weekend, there's also my Weekend Directory to visit.  If you do go to any of the events below, swing by the comments below and let me know!
---
Theatre | Professor Brian Cox Live – Arena Birmingham, Birmingham
Sat 21st | Tickets: £35 – £45
One trip to space via Birmingham, please. Yes indeed, this Saturday journey through space and time with your expert guide: Professor Brian Cox. Prepare to be captivated, surprised, enlightened and enthralled with the wonders of the universe.
Whether you're an avid science reader, a total novice or a middle-aged woman with a crush (did we say that out loud), Professor Brian Cox will test the limits of your knowledge and make highly complex ideas interesting to all. Astrology meets entertainment in a truly unique way.
---
Event | Friends Fest, Kennington Park, London
Fri 20th – Sun 22nd | Tickets: Re-sale tickets now only available, original price was £26.50
So, no-one told you life was gonna be this way? Friends fans gather round because it is the event you have all been dreaming of: a festival dedicated to everything about the hit 90s sitcom, Friends!
To celebrate the show's 25th anniversary (yes, that makes us feel old too), the festival is back with brand new activities and merchandise. The best bit…recreate and photograph your favourite scenes with you own friends. Scenes like the iconic three wedding dresses on the sofa, the title sequence and PIVOT, on the stairs. Plus, check out stalls, have a coffee in Central Perk and smash it in the Friends quiz.
---
Event | Edwardian Fairground at night, Hollycombe Working Steam Museum, Hampshire
Sat 21st – Sun 22nd | 7pm – 10pm Tickets from £14.00
If you fancy a really retro night out, we've got you. Step back in time to see an Edwardian aged fun fair. Complete with steam-driven rides such as the Golden Gallopers plus the magnificent Big Wheel offering evening views over the twinkling lights of the South Downs.
After you've had your fun on the rides, sit back and relax in front of one of the first cinemas! The Bioscope was a pre-cursor to the modern cinema and very typical of the travelling shows which first brought film to the public. Enjoy an evening out with a difference, and an added history lesson.
---
Event | Heritage Open Days, Cheltenham, Gloucestershire
Sat 21st – Sun 22nd | Various locations, FREE
Every September, historical and cultural buildings and places around the UK throw their doors open for people to explore and enjoy. Known as Heritage Open Days, these events run for 10 days and are free to attend to help you discover the hidden and unknown history of the places in your home town or city.
In Cheltenham this weekend, for instance, you can explore the town's famous lido swimming pool, the beautiful gothic masterpiece that is St Gregory the Great Catholic Church, as well as Dean Close School.
---
Theatre | Drag superstar: Bianca Del Rio – The SSE, Wembley, London
Drag superstar, Bianca Del Rio, winner of season six of Ru Paul's Drag Race is here, she's queer and she's going to rip the audience to shreds for your amusement. With razor sharp wit, Bianca will have you roaring with laughter with her hilariously hateful comedy.
She's known for her foul mouth and unapologetic humour. But she is always quick turn the butt of the joke on to herself. If you want a really raucous night out and to laugh your socks off, Bianca Del Rio will not disappoint.
---
Want to see your business here?
Do you have an upcoming event that you'd like promoting to our readers? Email us and tell us about it!