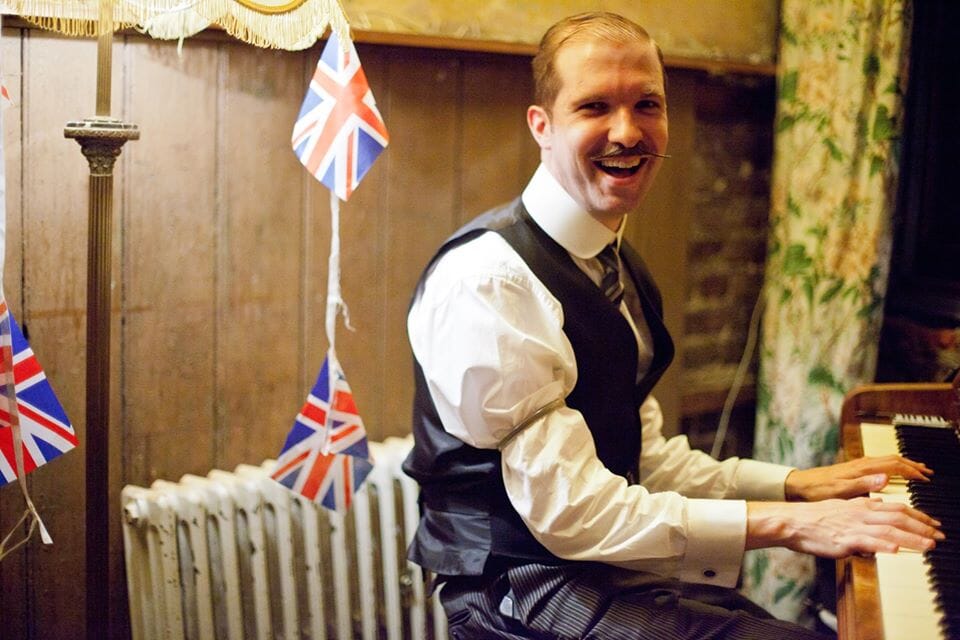 Ere guv, when you can't be out in the East End for a knees up, bring the East End to you with this: a proper Cockney pub style sing-a-long every Thursday with the brilliant Tom Carradine and his ol' Joanna.
Before lockdown, cockney singer Tom performed as a regular cockney treat at Mr Fogg's Tavern in London's East End. Since corona hit, he's taken his cheeky sparrow talents online broadcasting every Thursday at 8.30pm via Facebook.
Join him and his piano for a good ol' fashioned virtual knees-up, with songs from the music hall era to West End, and WWI to WWII. And to  ensure a right royal evening in, Tom's created a downloadable cockney song book so you can perfect your vintage talents before the pubs open up again.
So Pack up your Troubles in your Old Kit Bag and make some noise. Consider yourself at home? Not anymore.
Pic Credit: Carradine's Cockney Sing-a-Long