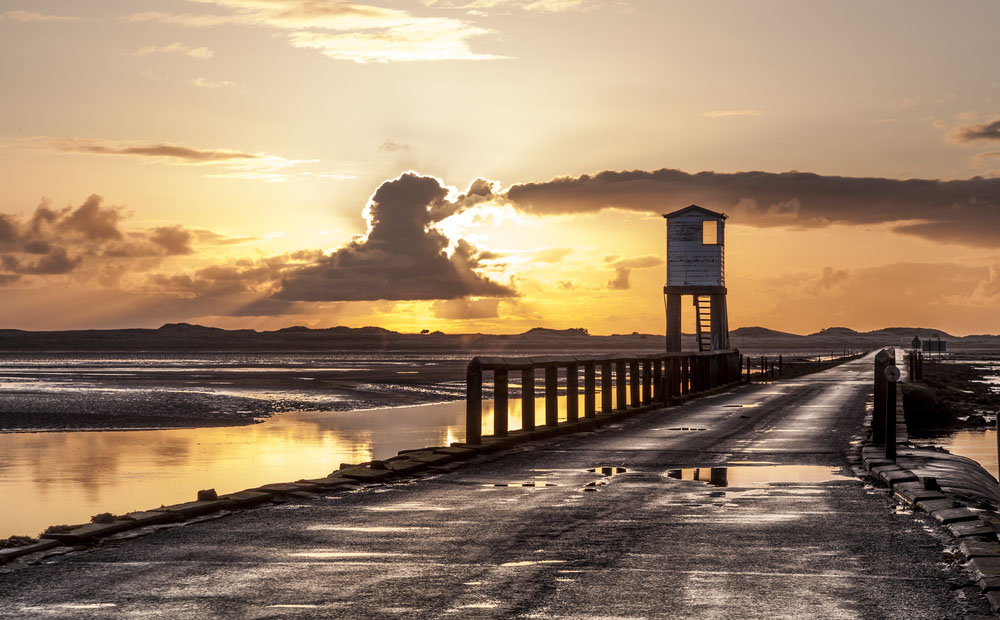 Holy Island, or Lindisfarne (to give the island its ancient name), is one of the most spiritual places to visit in Britain if you're a Christian.
It was here, in AD 635, that St. Aidan arrived from Ireland to set-up a new Bishopric; which he did swiftly and soon this small tidal island became the Christian capital of the north.
From this spot, the word of the Gospels spread throughout Britain, converting Anglo-Saxons from paganism to Christianity.
I visited Holy Island on Easter Sunday; not because I am particularly religious, but because I was keen to get see what makes this craggy outcrop a Mecca for so many who are.
What I found was, quite literally, heaven on earth.
To Start
You can only reach Holy Island twice-daily during six-hour periods. So before you set off, check the tide timings in case you arrive and the causeway is submerged by the swollen jaws of the north sea; although, to be honest, the flooded causeway is a sight itself worth seeing.
Plan it right, however, and the causeway will ribbon out before you and, on either side, a vast expanse of wet mudflats will glisten like polished glass.
The only interruptions to this incredible vista are the long black poles that mark the Pilgrims Path over the sands. This crooked string of poles has been used since the late 6th century as a guide along the mud – and it still offers a safe route for Pilgrims today.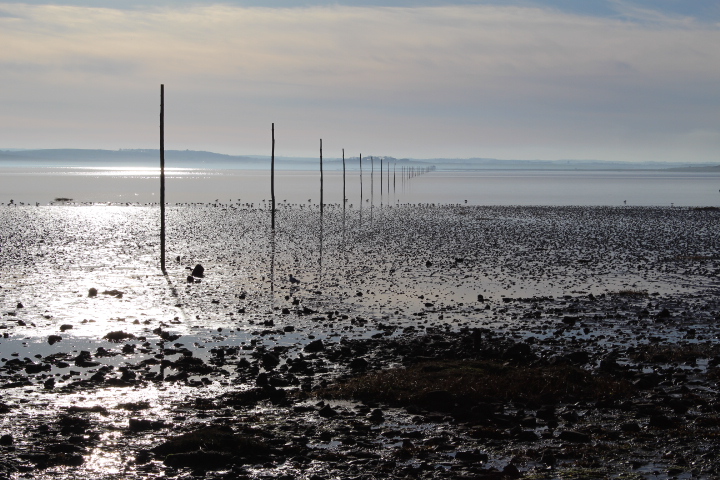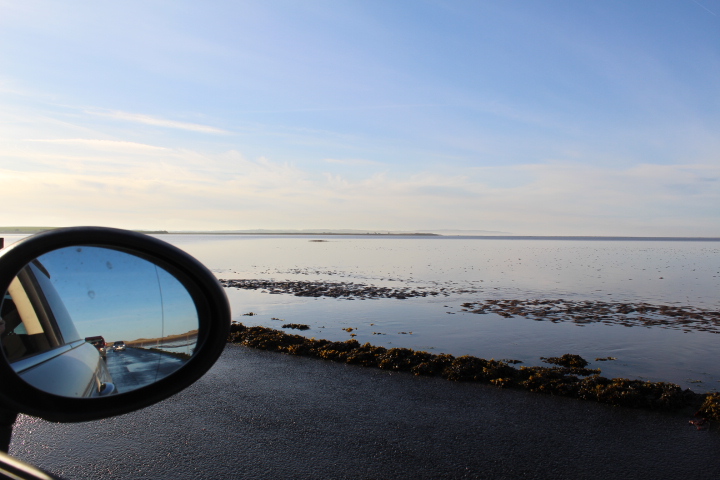 Lindisfarne is heaven on earth – a place which touches your soul with its remarkable beauty, peace, wildlife, and history.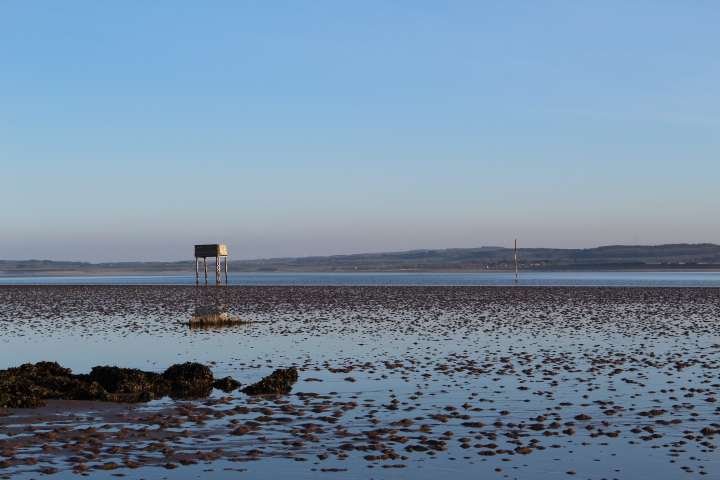 I thoroughly recommend that you plan a visit Holy Island with the sole intention of being marooned there, like I did.
Why? Because driving across to the island and into an empty car park, as a tide of cars leave behind you, is an unworldly feeling.
You have to resist the 'flight or fight' urge by calmly reminding yourself that the island itself won't sink. Once you've overcome your anxiety, however, the feeling of remoteness and isolation that remains is truly sublime.
The Experience
It's not hard to see why St Aidan thought Holy Island a spiritual place.
On a cold day, when the wind tightens your face and draws tears to your eyes, the austerity of 1,350 acres of volcanic rock and bleached-out grasses, surrounded by the iron bite of the north sea, is about as distraction-free a route to God as you can get.
But even on a warm day, which I was fortunate to enjoy, this 3-mile stretch of island feels blessed by something bigger than simply sunshine. In fact, I feel convinced that the overwhelming serenity of this island is not accidental.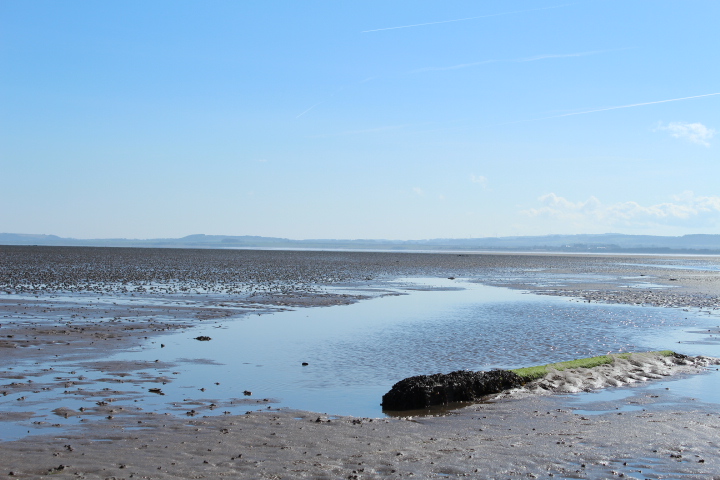 Lindisfarne Castle
Nowhere is the peace more intense, in my opinion, than at Lindisfarne Castle.
This tiny castle perches 100ft up on a whin stone hill called Beblowe to the east of the island's small village and the highest part of Holy Island.
Top Tip: The castle sits a long, long way from the main car park at the start of the island, so be warned: although the walk is fabulous on a warm day – offering sweeping views of the harbour and coastline – it would be a little too far to walk if the heavens opened.
Plus, there is nowhere on the route to take shelter. So if you don't want to risk the walk, I recommend the castle shuttle bus that runs every 20 minutes.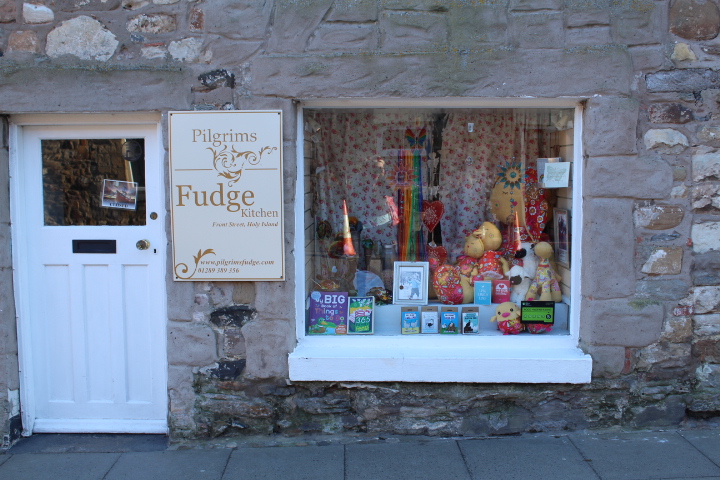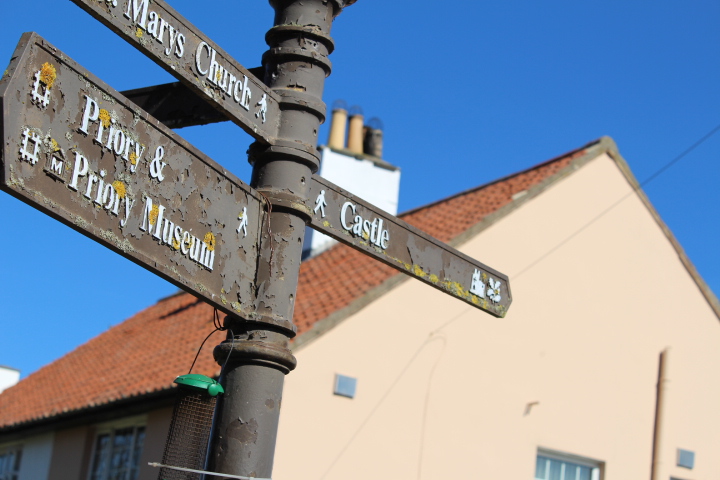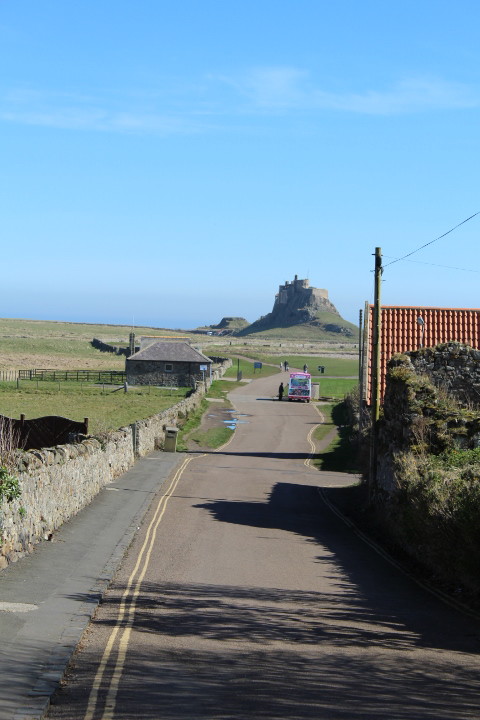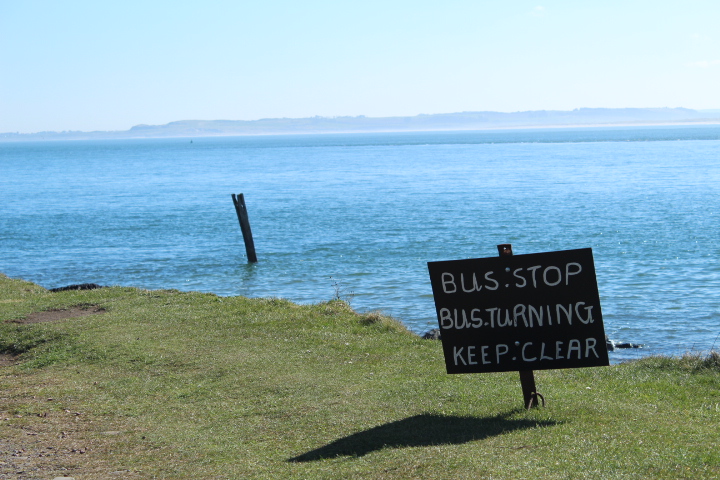 The castle itself sits hunched against the North Sea, with a thick protective belt of stone separating it from the crag it rises from.
Once upon a time, Lindisfarne Castle protected the island and English border from Scottish and Viking invaders. In more recent times, it fell into a period of neglect and abandonment.
Thankfully, it was spotted by Country Life Magazine founder Edward Hudson in 1901 who turned it into a holiday home.
And WHAT a holiday home.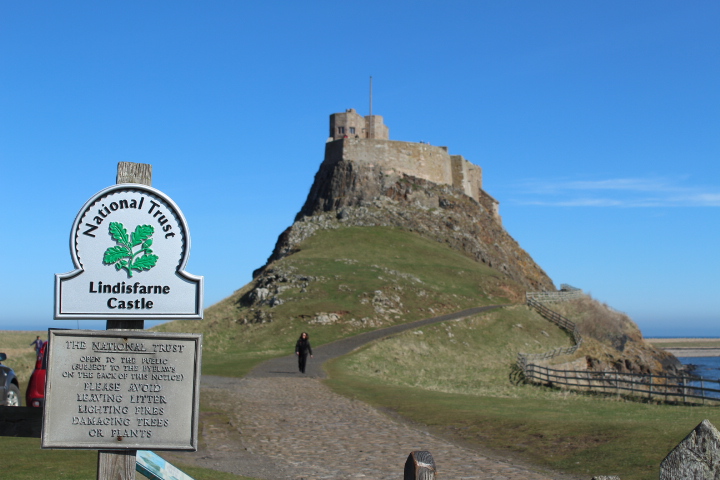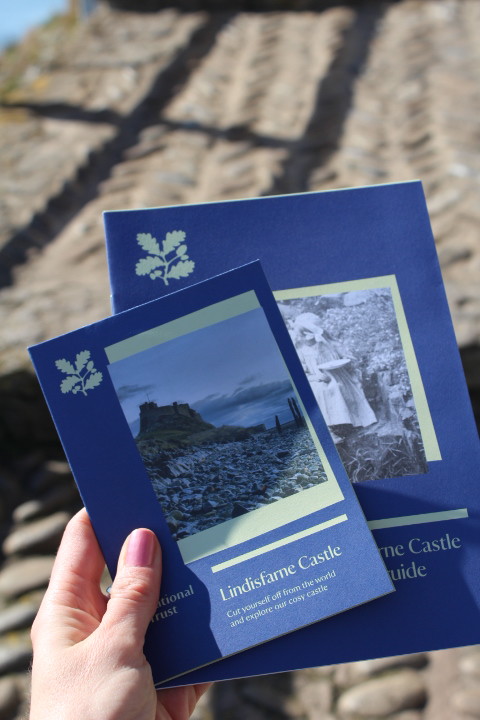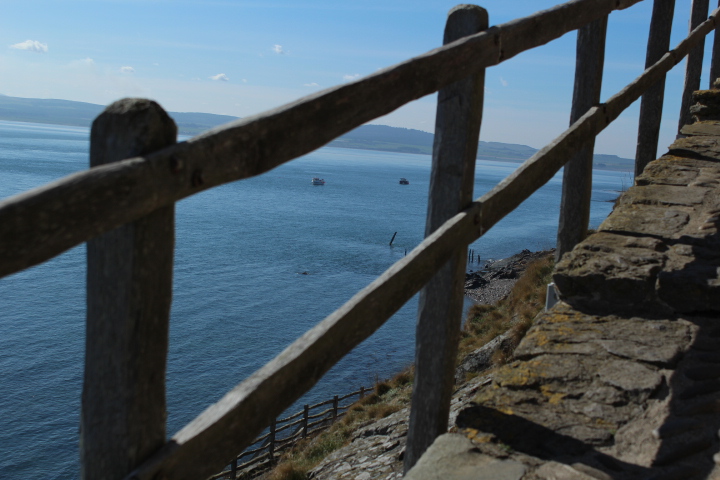 I have never visited a castle that has felt so welcoming. Despite a stern looking exterior, with muscles of savage rock, Lindisfarne Castle is actually as inviting as a Hobbit's nook.
You wander through a warren of rooms with walls rising smooth into curved ceilings – each one as embracing as a hug, neatly furnished and free from excesses of extravagance.
It is a total surprise, and I left envious that Edward and his castle guests were able to hole up here, with log fires roaring and champagne bubbling, whilst the heartbeat of Northumberland thundered on outside.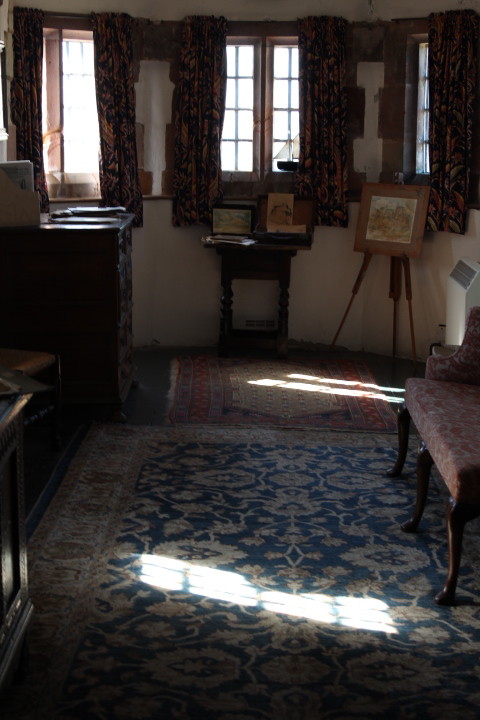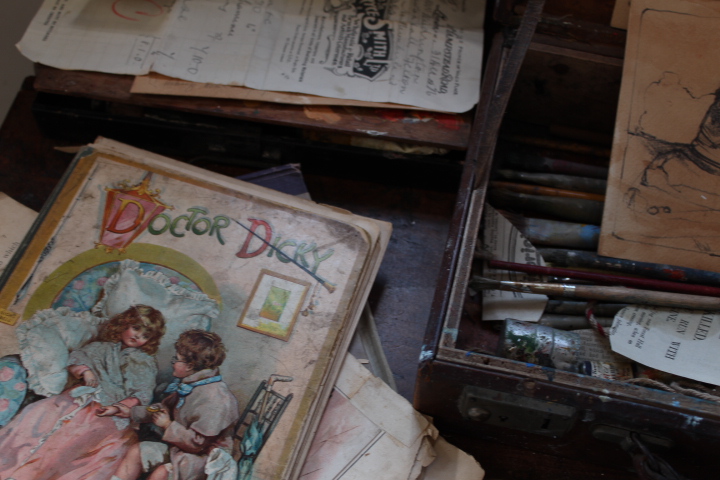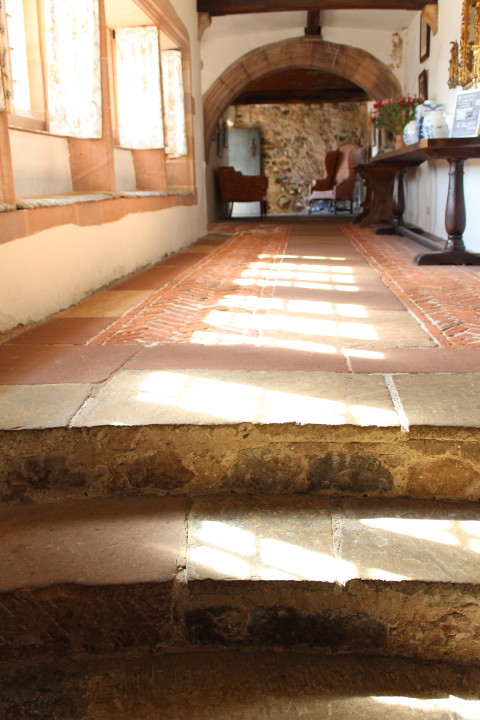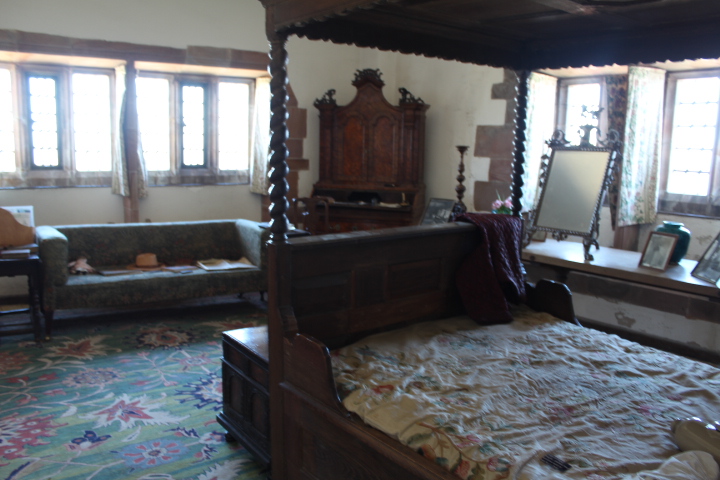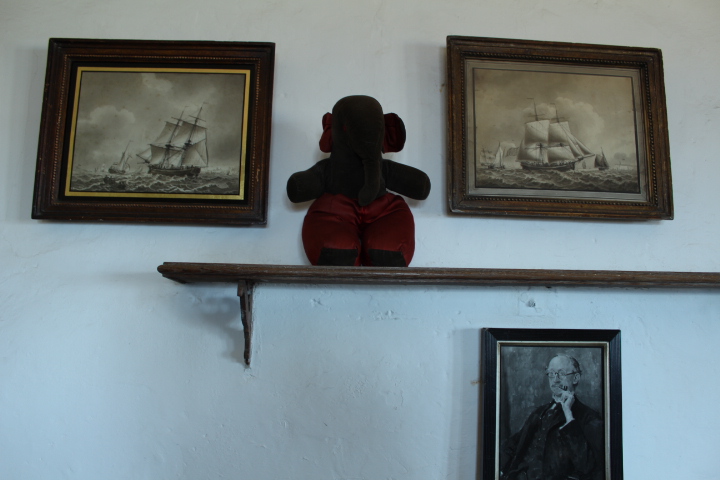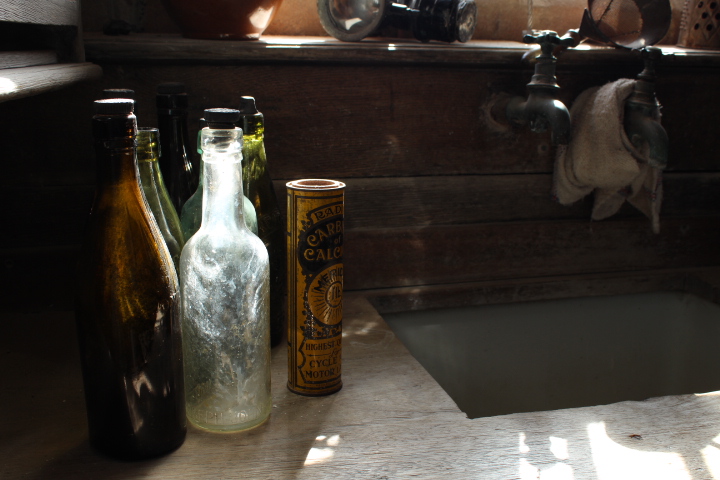 Lindisfarne Priory
After the castle, head to Lindisfarne Priory. It is a hallowed spot and no trip to Lindisfarne is complete without it.
To reach the priory, head back from Holy Island Castle, following the shoreline of the harbour with its distinctive overturned boats – a well-known feature of Holy Island. Pass beside the fishing sheds, and you'll come to a field which takes you alongside the Priory and to its entrance.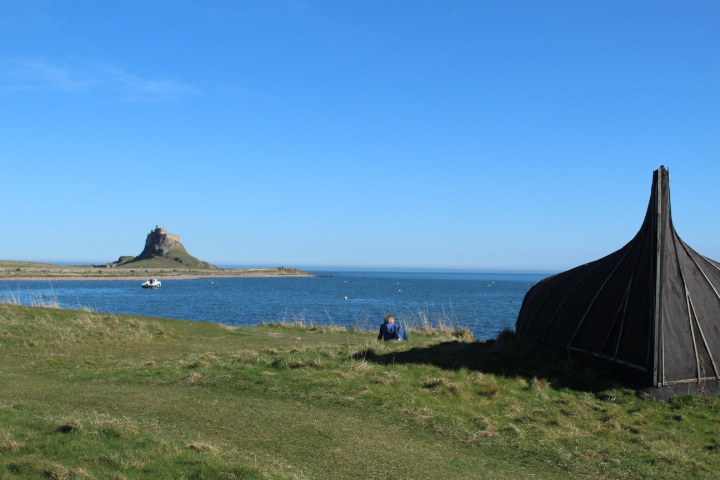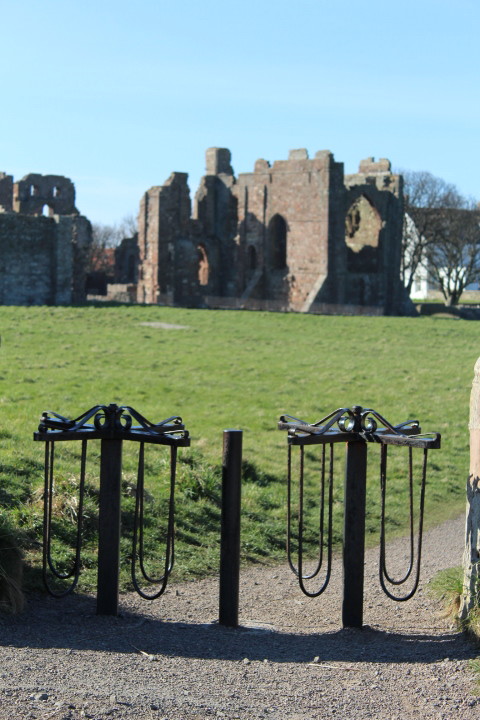 On this patch of field, some 1,400 years ago, St. Aidan built his monastery; although nothing of this early Irish structure remains.
What you see instead are the colossal ribs and joints of a grand 12th-century priory – the most impressive of them being the extraordinary rainbow arch soaring into the blue sky.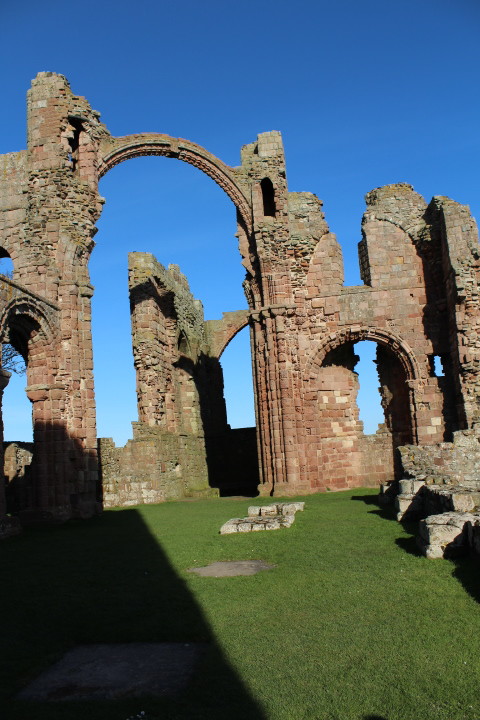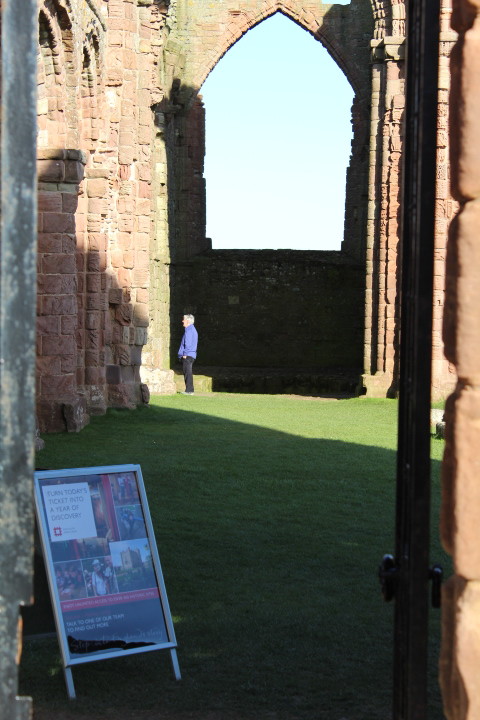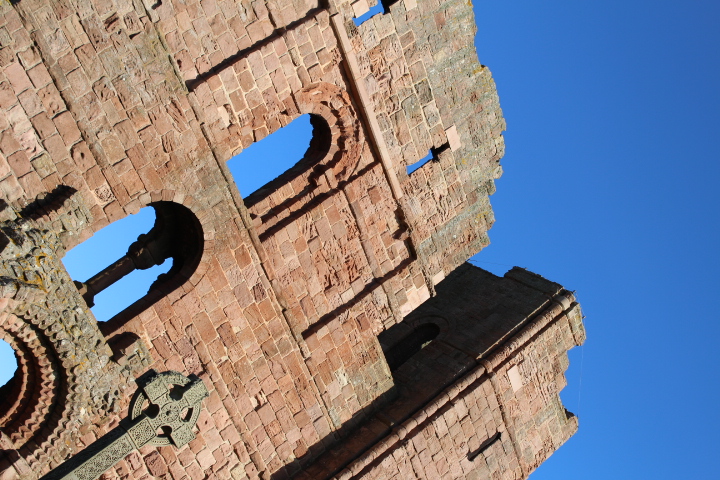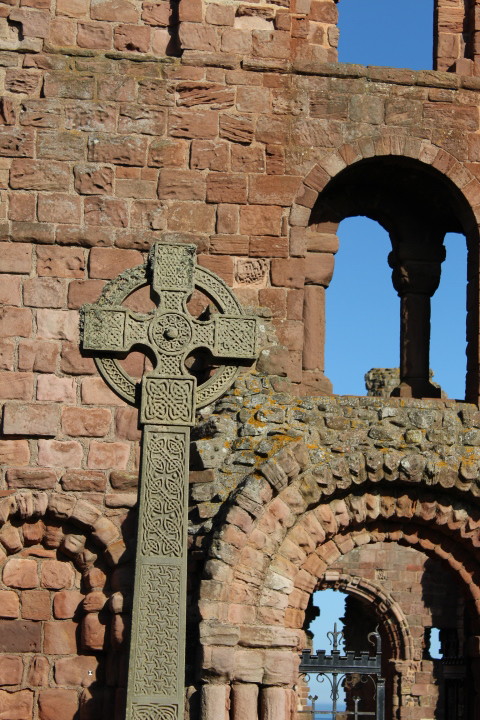 But don't be down-hearted that only ruins remain. I found imagining the lives of the Benedictine monks, who once sashayed against the stones, an enormous thrill. Your imagination is further fired by the information boards and drawings.
Plus, the small, yet extremely well-appointed, English Heritage on-site museum is great for sinking yourself into the stories that make this place – and the whole of Holy Island – heaven on earth.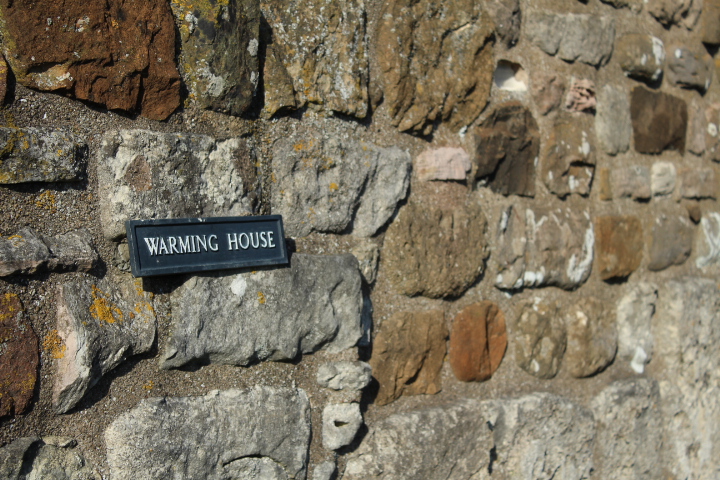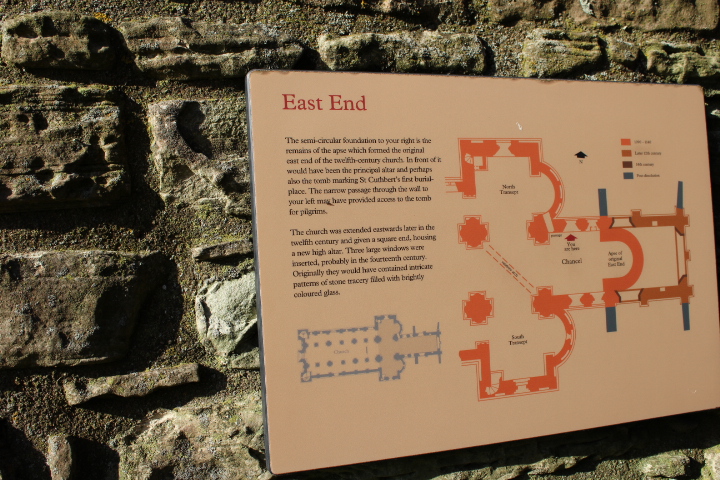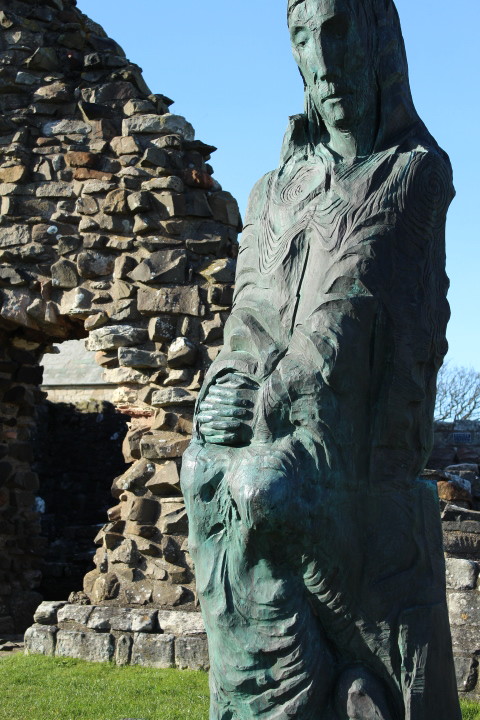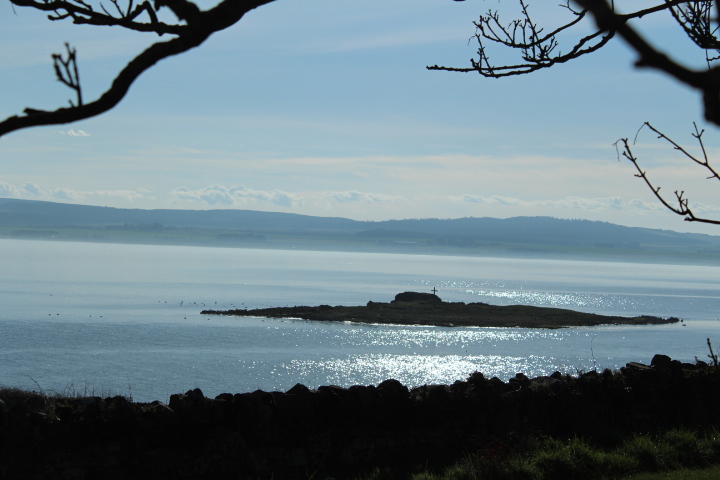 The sweet deets Lindisfarne Castle costs £7.80 for adults and £3.90 for children. Lindisfarne Priory costs £5.60 for adults and £3.30 for children.
Weekend opening times: Lindisfarne Castle: 10am – 3pm (Sat); 10am – 4pm (Sun). Lindisfarne Priory 10am – 6pm (Sat and Sun).
Disclosure I received complimentary tickets to Lindisfarne Castle and Lindisfarne Priory thanks to Visit Northumberland. As always, this article is a true reflection of my opinion of my visit.
You might also like: A boat trip to the Farne Islands and A magical weekend visit to Alnwick Castle
Go, go, go! If you LOVE this post please hit one of the social buttons above and share it with your friends. It could be exactly the sort of weekend inspiration they're looking for! Thank you—you're epic (but you don't need me to tell you that)!