WEEKEND BREAKS IN
Northumberland
Wild and rugged, with more castles than any other county and over 30 miles of golden beaches. Welcome to Northumberland, friends - where the weekends come warm with Northern soul.
Why weekend in Northumberland?
It has a giant's heart
Magnificent, muscular Northumberland – a beautiful county in the North East of England that has the heart of a giant and the soul of a saint, where you feel welcome from the moment you arrive.
Romans, Vikings, Normans and Early Christians all left their stamp on the county; and their presence can be felt in the treasures that scatter it from north to south.
From the much-loved Hadrian's Wall (an 84-mile long wall built by the Romans in 122 AD) and Lindisfarne Priory (where the Lindisfarne Gospels were created in the 8th century), to Alnwick Castle, one of the best preserved medieval castles in the region.
Alongside Northumberland's historical gems, is the beauty of the land itself – known as God's Own Country. Turn to the coast for offshore islands teeming with seabirds, beaches rolling on for (seemingly) ever, and castles clinging to rocky outcrops.
Head inland and the wooded dells and wild uplands of Northumberland National Park and Kiedler Water await – alongside the UK's largest Dark Sky Park. And set within this wild, rugged landscape are historic market towns and quiet fishing communities that thrum happily all year long – ready to welcome you with open arms.
ALNWICK
Named after the famous Harry Potter tavern, The Hog's Head Inn is just minutes away from Alnwick Castle.
WARK
Set under the starry skies of the Dark Sky Park in Wark, Battlesteads Hotel is a sweet spot for a star-gazing stay.
EPIC THINGS TO DO IN NORTHUMBERLAND
Some proper beltas
Castles and coast, starry skies and sealife, tasty local treats and tipples, Northumberland has epic experiences around every rugged corner. So whether you're after a weekend of outdoor adventure or inside chill time, there are activities and attractions to suit your mood. These are some of our favourites to add to My Weekends.
TOP PLACES TO VISIT IN NORTHUMBERLAND
Weekend Guides & Itineraries
Whether you're passing through or set in Northumberland for a weekend or midweeker, let us help you sink beyond the county's surface with our top Northumberland guides and itineraries (all put together from personal experience). If your chosen Northumberland village or town guide isn't featured yet,  don't worry. We update content all the time, so sign up for The Weekend Edit to be the first to hear about new guides.
EASY PEASY WEEKENDS
Discover why this mysterious tidal island, connected to England by a causeway and 1 mile off Northumberland's coast, is sublime.
EASY PEASY WEEKENDS
The beautiful village of Bamburgh has a neat bundle of experiences waiting to capture your heart. Here are our favs.
EASY PEASY WEEKENDS
If you love Harry Potter, Alnwick Castle is just magic. Especially if you want to fly a broomstick!
WORTH THE DETOUR
Northumberland towns and villages you'd be bonkers to miss
Northumberland has a pretty string of towns and villages ranging in size and hustle and bustle! Some cling to the coast, others are sit in sweeping inland valleys inland – but all come with a warm Northumberland welcome that make you feel immediately at home.
If you like the quieter side of life, then these places have your name on. Head to Beadnell for watersports or peaceful walks along its beach. Head to Craster for its world famous smoked kippers (popular with the Royal Family). Head to Low-Newton-by-the-Sea for its cute fisherman's cottages and great pub, The Ship Inn. And head to Lindisfarne for its natural beauty and history.
For a bit more buzz, don't miss these lively spots: Bamburgh is a year-round draw thanks to its castle and beach. Detour to Seahouses for fish and chips and wildlife trips from the harbour. Take a walk around the cobbled streets of Alnwick. And try also the historic border town of Berwick-Upon-Tweed (marking the end of England and the start of Scotland).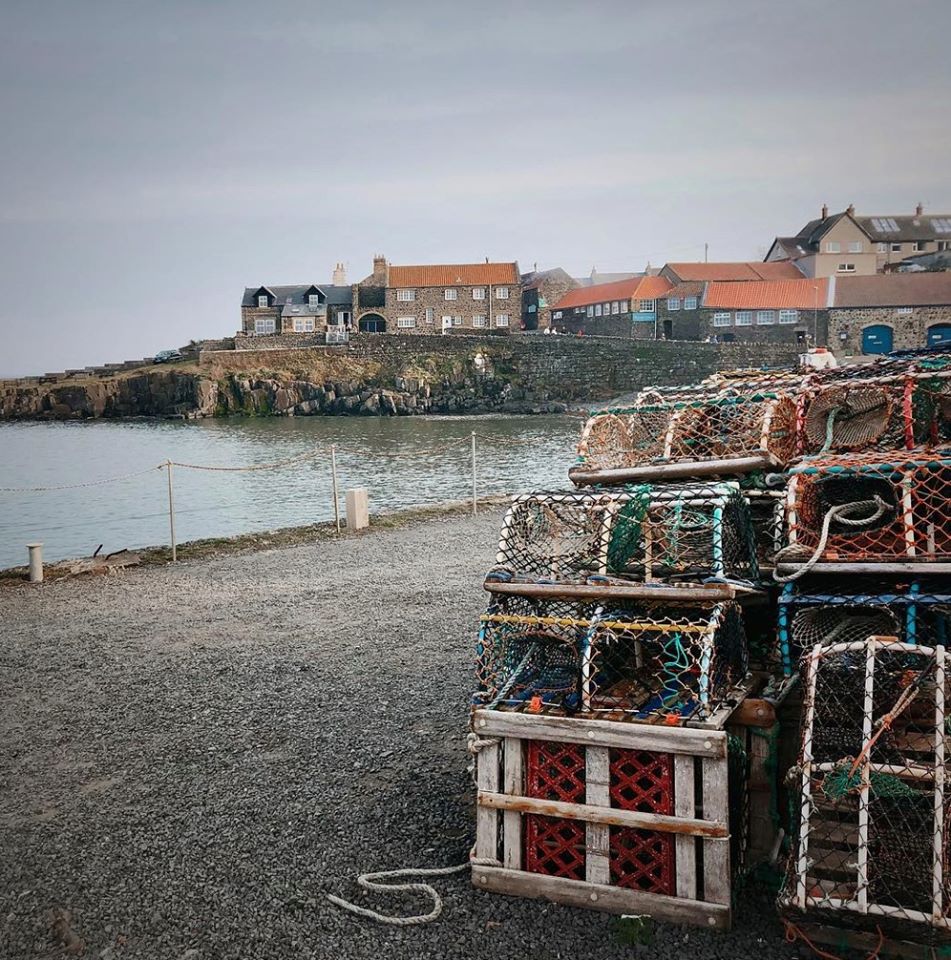 GOOD TO KNOW
The best time to visit Northumberland 
Spring: Northumberland is a haven for walkers and cyclists and spring can be the perfect time to immerse yourself in the stunning National Park before the tourist season begins in earnest. Try the Breamish Valley Hillfort trail for some stunning hilltop views.

Summer: Northumberland's coastline is an official Area Of Natural Beauty and the summer months are perfect for making the most of all 30 miles of it. Head to Alnmouth Beach for a spot of surfing or, if you have the family in tow, make for Seahouses.
Autumn: As well as fabulous landscapes and beaches, Northumberland is laden with enchanting castles that make for perfect autumnal days out. From crisp walks in stunning grounds to sheltering from the chill in grand halls, pay a visit before they close for the winter season.
Winter: With its abundance of super cosy cottages and foodie pubs and bars to investigate, Northumberland is an ideal escape when the chill sets in. If you do fancy setting foot outside, make the most of the short days with a spot of stargazing at the Dark Sky Park.
NEED TO KNOW
Getting to Northumberland 
Distance from London: Located close to the Scottish border, Northumberland is just over 300 miles from London.
Nearest airport: Newcastle
By rail: LNER runs trains from London King's Cross to Berwick-upon-Tweed and there are connecting stations across the county.
By bus: National Express provides a regular service from London Victoria Coach Stations and Golders Green to and Berwick-upon-Tweed and Alnwick which takes between eight and nine hours.
By road: The A1 leads to Northumberland from both the north and the south of the UK and the journey time by road from London is around six hours.
CAN WE TEMPT YOU TO
weekend elsewhere?