Half-day workshops | Foraging breaks | Private tours | Tried & Tested
Blackberries, mushrooms, wild garlic…who needs the local supermarket when you've got the countryside?
Armed with over 20 years' of foraging experience, the Cotswold Forager, aka Rob Gould, is on a mission to introduce people to the wonders of nature's bountiful larder. Not just content with being an expert forager (and knowing what to avoid), Rob is also a 'wild flavour consultant' – which means he's well-versed in culinary skills, as well as preservation and fermentation techniques.
With Rob's warm character and passion for the great outdoors, you'll be in good hands exploring Cotswolds countryside. He even recently appeared on Channel 4's Extraordinary Escapes with Sandi Toksvig, introducing her and Prue Leith to the wonders of the Cotswolds.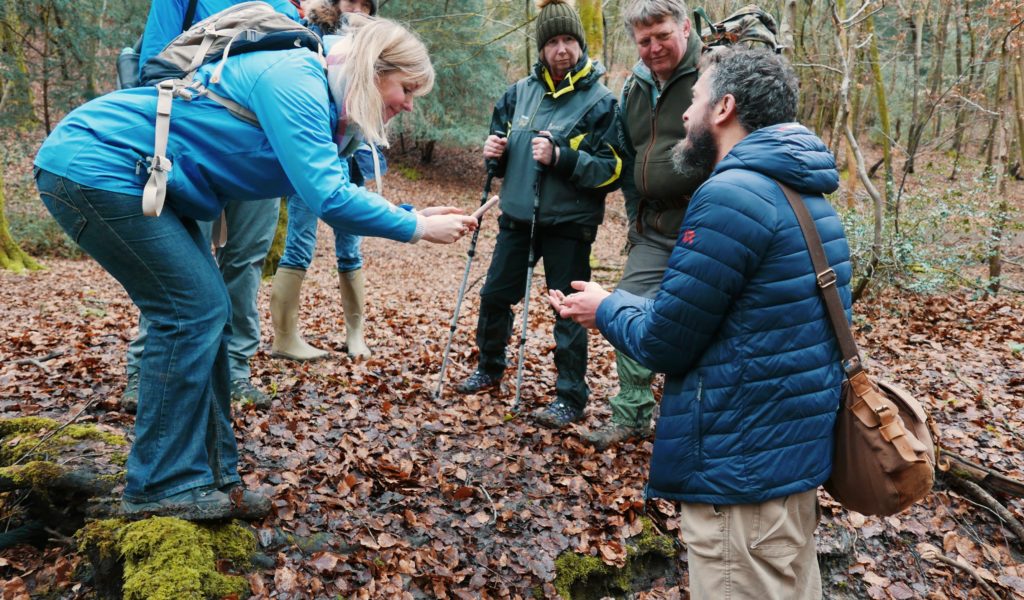 Rob hosts several group events and practical workshops throughout the year, all taking place in the countryside around Gloucestershire. Some of his foraging events include the chance to learn how to rustle up savoury dishes, sweet treats and drinks with help from local chefs. Or, you can branch out into fermentation with a half-day practical workshop that sees you getting to grips with the fermentation process with everything from sauerkraut to sourdough.
Want a little more Cotswold Forager for your buck? We don't blame you. Rob also runs private 2.5 hour walks for up to 4 people, starting from £150. Children under 16 go for free, while extra attendees can also be added for £25 per person, making this the perfect option for families looking for a back-to-basics experience! During the walk you can ask Rob anything about foraging, from the legalities of it to the best way to cook up your findings. An optional meal can be added to the tour for a surcharge.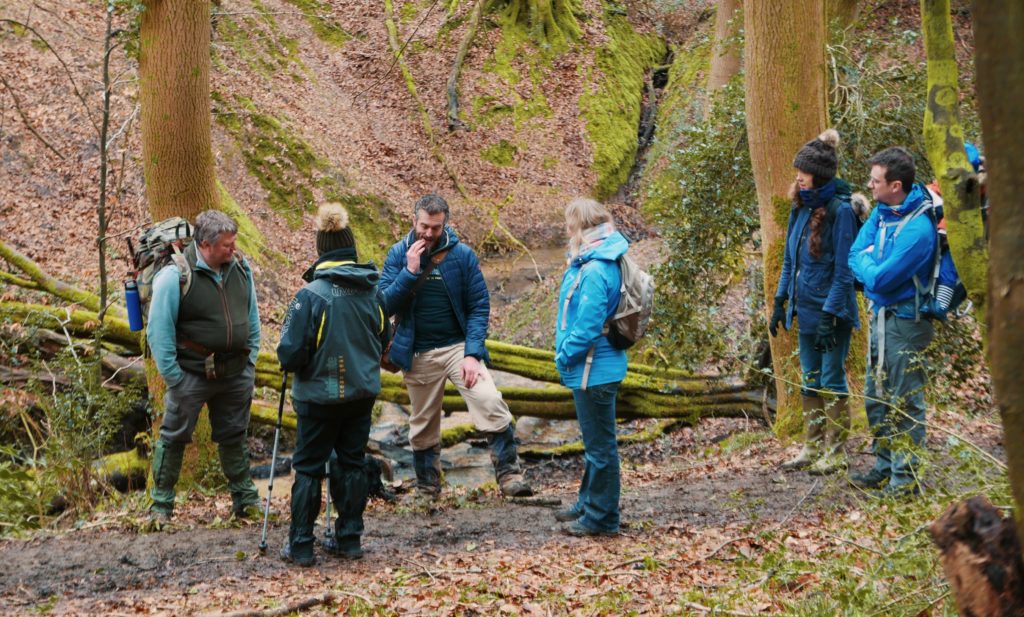 Those looking to really be at one with nature can go all-out with one of the Cotswold Forager's experiences, including Forage and Fire, for a two-hour foraging walk to collect ingredients for a fire-cooked lunch with the Pyromaniac Chef, Kathryn Minchew (£75 per person).
Introduction to Fermentation workshop – The Cotswold Forager is joined by Alex Mcallister-Lunt, the Head Chef at Revills Farm Shop, for a practical workshop full of the thrills of fermentation. Suitable for those with no prior knowledge of fermenting, the workshop will cover between 3 and 6 processes which might include sourdough, sauerkraut and lacto fermented vegetables. Preserving jars and ingredients are all provided, allowing you to take your creations home with you.  Following the workshop, you'll enjoy a slap-up supper cooked by Alex and his team – all cooked using seasonal produce and foraged goods from earlier in the year.
Intermediate Fermentation workshop – Suitable for those who've had some experience with fermentation, this hands-on workshop covers 3 to 6 fermentation processes. Depending on the preferences of your group, this could include anything from cultured butters to kombucha, kimchi, heirloom butters and miso. Afterwards, enjoy a seasonal meal rustled up by Head Chef Alex and co at Revills Farm Shop.
Urban Forage – The streets of Cirencester pave the way for a 2.5 hour tour of urban foraging. As you explore the streets, Rob will discuss the key principles of foraging and introduce you to wild edibles that can be found on your very doorstep!
Rural Forage – Head out into the Cotswold countryside for a 3 hour tour. Much like the urban forage tour, this is primarily a learning event, giving participants the opportunity to learn all about foraging and ask Rob questions about harvesting wild food. As you explore the countryside trails, Rob will give you pointers on wild edibles to look out for.
Introduction to Foraging and Wild Foods – Leckhampton Hill is the location of this 4-hour event where you'll learn all about wild edibles, foraging and the laws around harvesting wild food.
Forage with The Cotswold Cookery School – Take a trip to Cotswold Water Park for a foraging hunt across a variety of different habitats. Afterwards you'll use your findings to put together a light lunch with two chefs from the Cotswold Cookery School (either on-site or back at the cookery school's HQ, depending on weather). Expect to make a selection of delicious dishes and drinks.
Forage and Feast – Combine foraging and cooking with this 5 hour workshop at Harts Barn Cookery School. During the class you'll go for a forage around the cookery school's immediate environment with Rob, before heading into the kitchen to turn your seasonal findings into a feast – drinks and dessert too!
Good to Knows:
Learn from a foraging expert with over 20 years' experience!
Choose from several foraging, fermentation and cooking workshops
Private tours of 2.5 hours for up to 4 people from £150 – £50 surcharge for weekends
Or plump for a multi-day outdoor experience from £625
All workshops and tours take place around the Cotswolds
Eye Candy