🎓 Brilliant Local Tour Guide | 🏆 Award-winning | 🍽 3 Unique Tours | ❤️ Tried & Tested | 😘 Great for Girls' Weekends and Romantic Weekends | ⚡️ £85pp | 🥂 Small groups of 2 – 6 | 🍰 Private Tours Available
Why we love Savouring Bath walking food tours 
Taste a very different side of Bath city, the largest city in Somerset with the award-winning Savouring Bath. It offers three uniquely excellent 3-hour food and drink tours, bursting with flavour and fun. During your tour you'll meet the city's BEST artisan producers, taste delicious local flavours (savoury and sweet) and discover Bath's fascinating history and heritage. Trust us, you'll definitely be hungry for seconds.  
Bath, the most English of spa towns, has a lot more to offer foodies than it did when Jane Austen was a resident here. Today's Bath has an international reputation as a place to feast. And the best way to sink your teeth into Bath's independent hidden gems, we think, is by booking a walking food tour with the brilliant Savouring Bath.
Headed up by veteran tour guide and Bath local, Mike James, Savouring Bath has been running walking food and drink tours of Bath with gusto since 2016. The entire team at Savouring Bath are highly knowledgeable guides who live and work in Bath and, more importantly, are supporters of the ever-growing independent foodie scene in the city.
As such, Mike and his foodie fleet choose your foodie stops very carefully, selecting the locations for their uniqueness and craftsmanship so you'll have a weekend in Bath you won't forget. They forge bonds with some of Bath's most creative culinary artisans, always refining and reviewing the makers they work with, to ensure you get to munch, chew and slurp the most interesting epicurean delights Bath has to offer as you walk around the city.
As a result, your love of Bath grows and your support of the independent producers does, too. That's definitely a win-win in our books.
From contemporary tea-houses and expert cheesemongers to award-winning bakeries and renowned cafes and pubs, no two Savouring Bath walking tours are the same – with a revolving mix of stops to keep you guessing.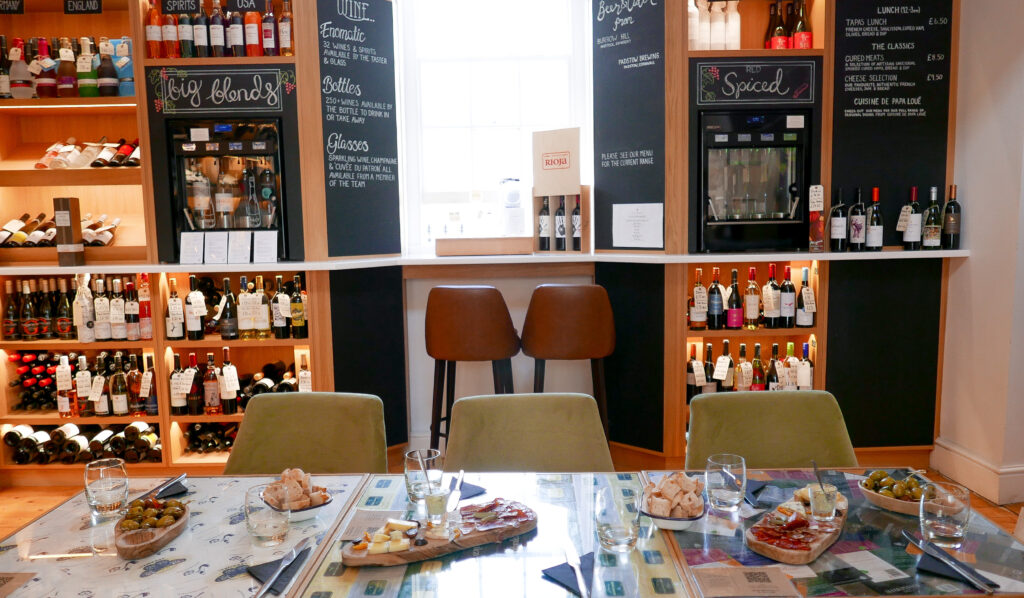 Of course, as well as great food, Bath is a unique city, with layers of history and culture around every Georgian corner. To do it justice, only a tour from a real-life long-term local resident will do. Fortunately, Savouring Bath leave none of the fascinating details out.
With bags of energy, humour and personality (plus, an encyclopaedic-level of local knowledge), Mike and his team pepper your Bath walking food tour with interesting stories and anecdotes about the city's famous residents, visitors and events, both past and present. Easily giving you a deeper, richer understanding of this beautiful city than most casual weekend visitor will enjoy.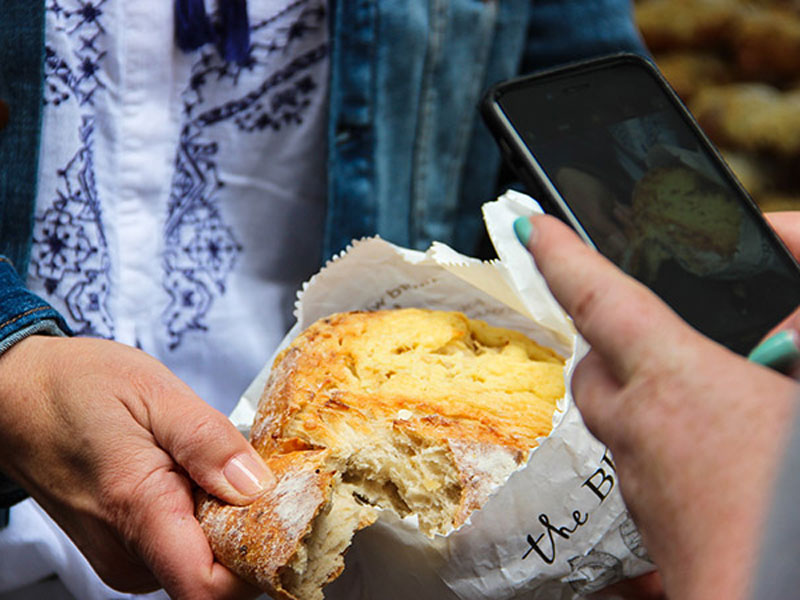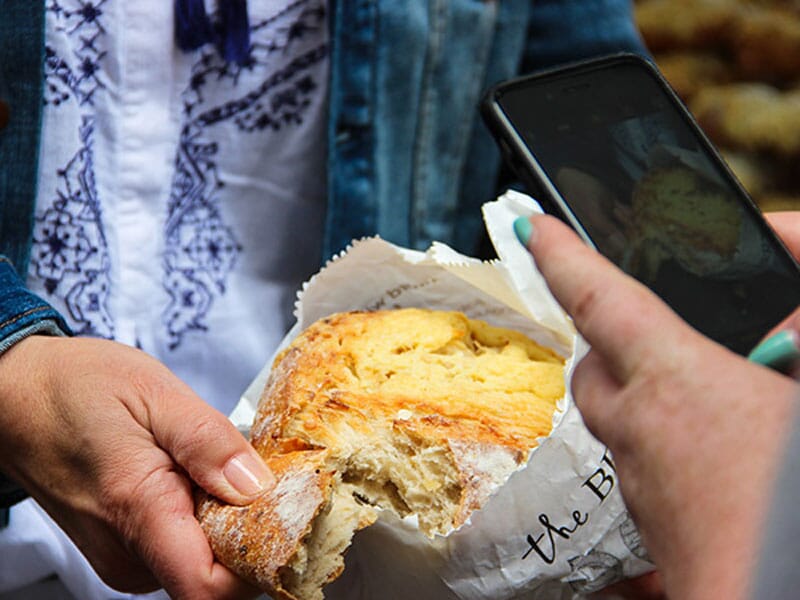 This exceptional commitment to the quality of the tour has brought Savouring Bath a string of awards. Better still, it means your experience goes beyond being a foodie shopping trip. Not only do you taste fantastic culinary treats, you also discover the history and lure behind Bath's sites and sounds, hear the stories linked to the foodie places you visit, and meet the local personalities and creators behind the produce.
Added to this is the fact that you share this fabulous experience with a group of like-minded food-loving individuals. Once the tour is over and Mike has left for home, don't be surprise if you find yourselves bonded to your fellow foodies over a glass of something local and a nibble of something extra.
The resulting effect of the food, the insights, the company and the experience is eminently satisfying: you arrive as a visitor but, in the space of a morning or afternoon, you feel more like a local. And as you eat and drink alongside the in-the-know Bath crowd, the desire to come back for seconds – on one of Savouring Bath's other walking tours – is quite irresistible.
---
Choose from these Walking Tours
Food Heroes – Encounter two types of Bath 'food heroes': the legendary food specialities that have left their mark on the city AND the innovative individuals who are driving the current culinary scene. Wednesday to Friday at 9:45am.
Guilty Pleasures – An indulgent tour introducing you to some of the best of Bath's tempting sweet and savoury treats and taking you to all the places you'd love to go on a daily basis, but feel you shouldn't! Tuesday to Friday at 2pm.
Local Flavours – A trip to Bath's Saturday Farmers' Market (and some secret local hop spots) to taste the best of the West Country, all from suppliers within a few miles of the city. Saturdays at 9:30am.
Bespoke Private Tours – this is the best value option when booking for 4 or more people. You'll get your own guide for the duration of the tour and the Savouring Bath team will plan your tour in advance by creating an itinerary which incorporates your special requests, and accounts for most special dietary needs. Take this option on a weekday to get the best range of samples.
A meal's worth of food is included in every tour
All walking tours are 3 hours
Each tour starts from a different location which is within a 10-15 min walk from Bath Spa train station, and/or Bath Abbey and the Roman Baths Museum
Children aged 8+ accompanied by a responsible adult are welcome to join
Enjoy seated, and curb-side tastings, at interior and exterior locations
Free bespoke map highlighting all the visits during the tour, plus a best-of-the-rest handout
Can accommodate vegetarian or pescatarian diets but cannot cater for participants who suffer severe allergies or intolerances
Eye Candy