Archerfield House & Spa is located on the sprawling 550 acre Archerfield estate in Scotland, occupying an enviable spot on the Scottish coastline with private access to the beach.
When you want a spa that is extra special, Archerfield Spa – Fletcher's Cottage Spa – in East Lothian could be the fairest of them all. Recognised as one of the best spa breaks in the UK by Vogue. Elle and Tatler, this haven of rustic luxury is a spot where you can deeply unwind and relax. Whether you are looking for spa breaks in Scotland or a one-off treatment, the spa has an ethical approach to health and wellbeing offering:
12 treatment rooms and a range of holistic treatments
The Relaxation Room
Marine Steam
Lavender Sauna
Rasul Mud
Private outdoor bath huts
Guests can enjoy abundant views over the enchanting walled garden…a glass of champagne beside mesmerising log burners…candlelit therapeutic baths in your own private space…cleansing thermal experiences…all available to feel profoundly peaceful and invigorated.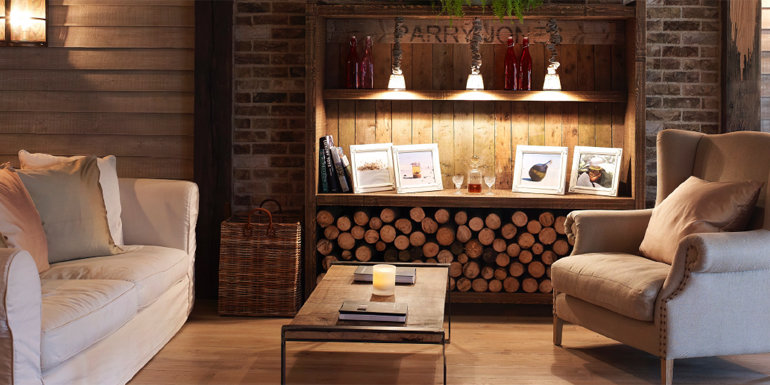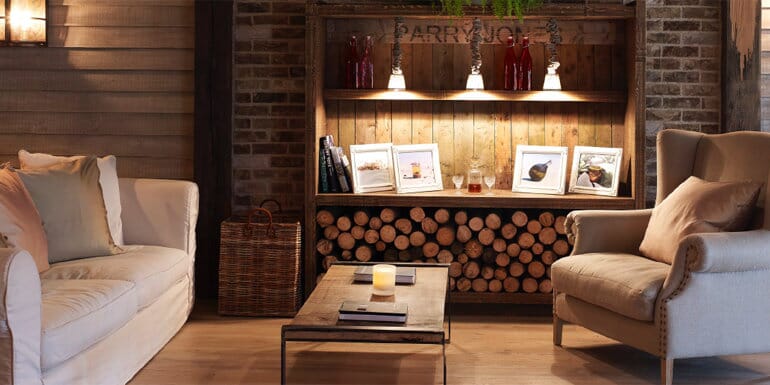 Of course, come to Archerfield Spa and you also get the choice of impeccable accommodation:
Archerfield House | Sleeps
This historic 17th-century home, frequented by Winston Churchill, offers 15 uniquely designed en-suite bedrooms on a B&B basis. Included in your stay is use of the snooker room, gardens, principal room, rotunda and 24-hour larder room for those after hour snacks.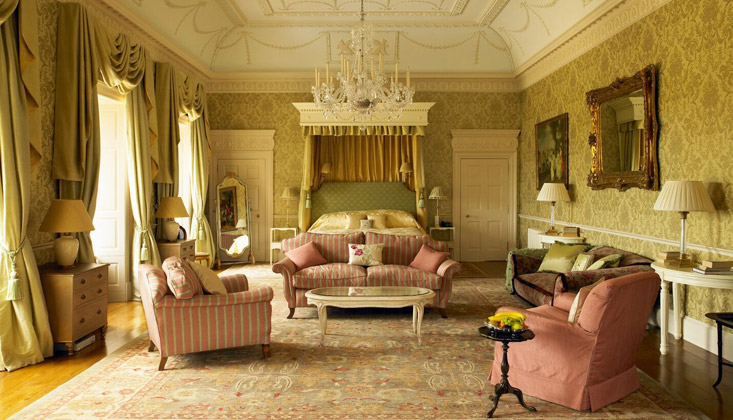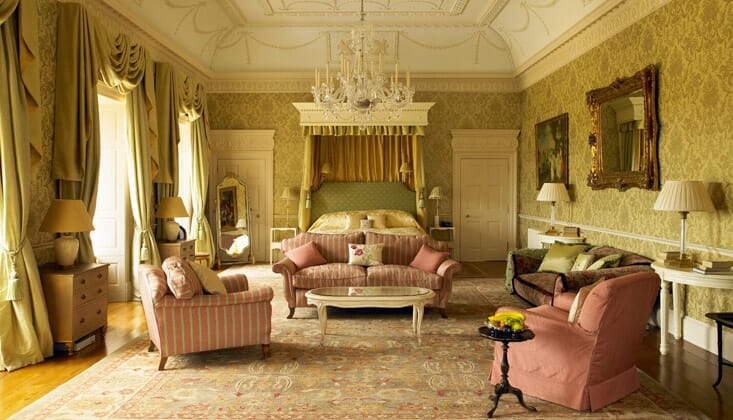 Pavillion Suites
Contemporary suites overlooking Dirleton Links golf course, the wood-surrounded pond or the pastoral fields, these dog friendly self-contained suites for two offer some modern luxury, ideal for post spa stays and weekends away. With a small kitchen included, you choose from your own in-room picnic or a meal in our clubhouse restaurant. A welcome drink is also included for all our guests.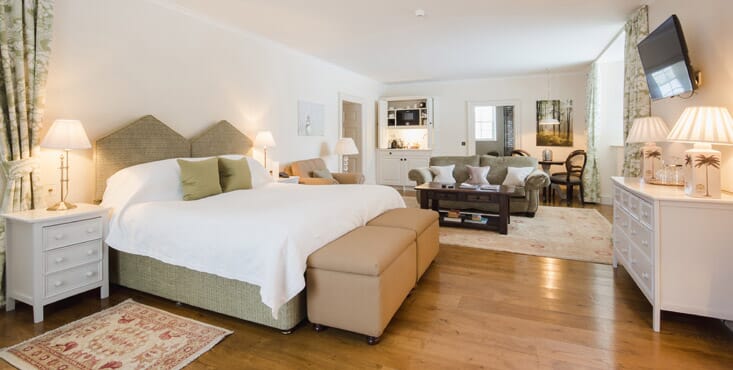 Woodland Lodges
Our 5 star lodges offer 3 or 4 bedroom stays for guests looking for relaxation in their luxury surroundings. Surrounded by towering Scots pines, each lodge features a full-fitted kitchen, open fire, Wifi & Sky TV with natural wood modern furnishings. Dogs are more than welcome at our lodges, ideal for family breaks to explore the coast and surrounding Scottish attractions.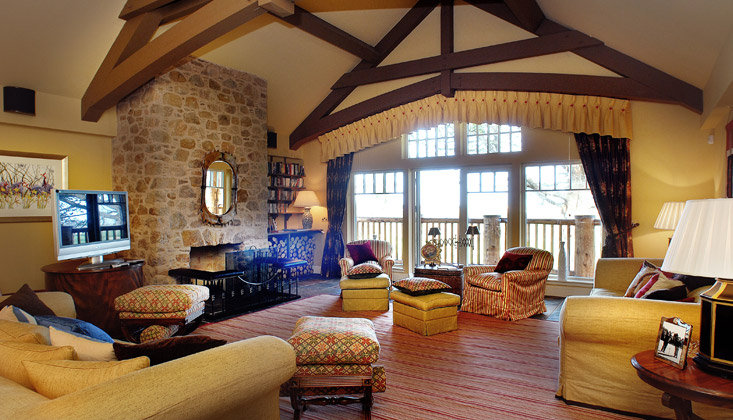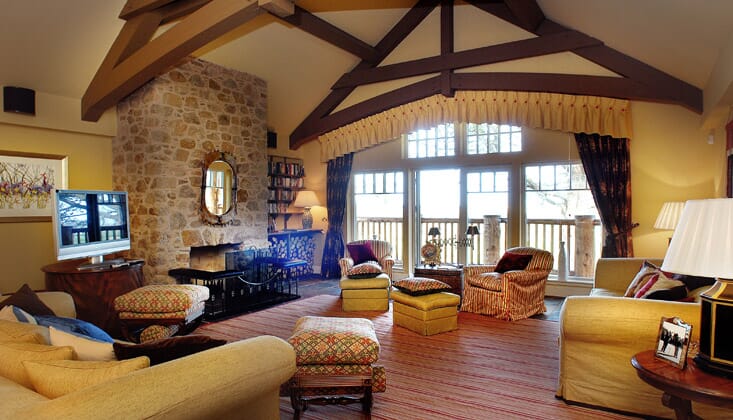 Coastal Cottages & Villas
In a private 28-acre gated and secluded part of the estate are three very special cottages and villas for a charming, luxury retreat:
Marine Villa, where Robert Louis Stephensen was rumoured to have been inspired to write Treasure Island, offers a getaway for up to 10 people with private access to the beachfront on it's doorstep.
The boathouse, offering stays for up to 8 people, with beach view French balcony for sea views and alfresco dining.
The Cottage, a 2 double bedroom cottage with sea views from every room. An ideal idyllic escape with private access to the beach within the stunning gated woodland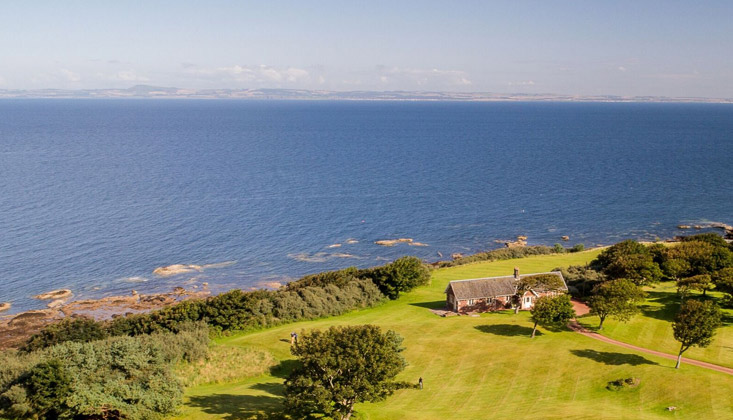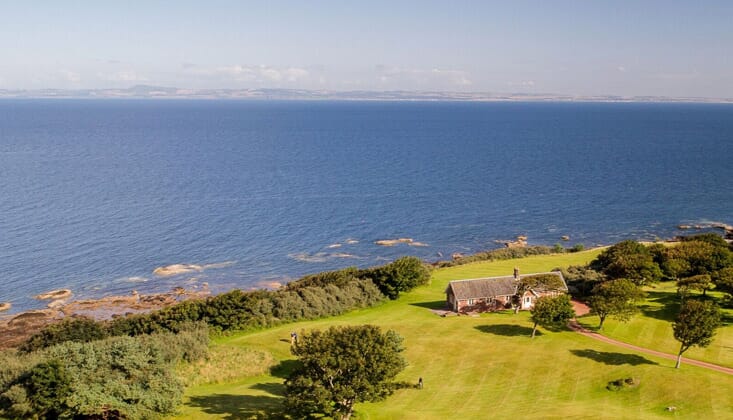 Eye Candy