The pubs in Brecon will need to up their game now that this new and brilliant beer and gin house has opened in the town.
Hop In Beer and Gin House was due to open early in 2020 until coronavirus scuppered plans. Now lockdown has eased in Wales and the pubs in Brecon are open once more, this fabulous little bar is welcoming walkers, visitors and locals into its snug, Covid-secure four walls.
Situated on 37 Watton in the town of Brecon, Powys, Hop In Beer and Gin is a neat two-storey affair, housed in what used to be a cafe and deli and now transformed into a trendy bar and restaurant.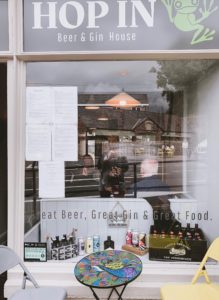 The building has been completely refurbished by its owners and is only a few minutes' walk from many of Brecon's most popular attractions, including The Regimental Museum of the Royal Welsh and the famous Brecon Basin.
Once you're inside, expect a warm welcome and a friendly vibe with beer and gin fans doing what they do best: enjoying good beer and excellent gin with wide smiles on their faces!
Downstairs you'll find the bar as well as a few booths for small clusters of people. Upstairs there are two extra rooms with large tables for bigger crowds. There's also an outside seating area just across the road for those sunny Brecon days.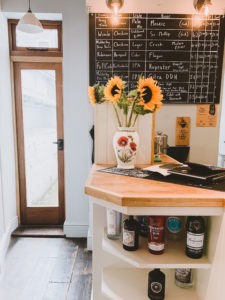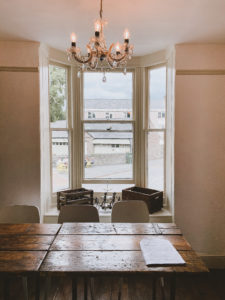 Best of all, the owners are gin and beer aficionados. So not only will you enjoy an extensive range of craft beers from some of the most progressive breweries in the UK and gins from some of the finest local, national and international distilleries, you'll get insights, tasting notes, and stories alongside your drinks.
Dog-friendly
Over 50 quality bottled beers and ciders
Over 20 hand-selected specialist gins
Open Tuesday – Sunday (from 12pm-10pm. 8pm closing on Tues/Weds. 4pm on Sunday)
Covid-secure measures in place
All beers and gins handpicked by the owners
Beer and gin menus change regularly so there's always another excuse to visit
Hot and soft drinks also served
Gallery