🍸Blend your own bespoke gin | 🥂Includes welcome drink, Bone Idyll gin tasters, bar snacks and a cocktail |  🕰 2.5hr gin experience | 😘 Up to 10 people per session | 👰🏻 Brilliant for hen weekends or girls' weekends  |📍Kingston-Upon-Thames
---
Save 10% – quote WCBoneIdyll
---
Why we love the Bone Idyll Gin Experience for a Weekend
Bone Idyll is one of the edgiest new gin distilleries on the block. With its steampunk feels, a passionate, friendly gin crew, and a gin experience that combines blending with tasting the goodies, it really delivers a kick-ass experience that'll put a twinkle in your eye (and spirit in your belly).
Down in Kingston, Greater London, next to the River Thames, there's a gin experience (and cocktail) with your name on it. The venue is the Bone Idyll Gin School – a uber-trendy distillery, kitchen and bar owned and run by local restaurateur, mixologist and entrepreneur Sam Berry, his wife, Alex, and their small, talented team.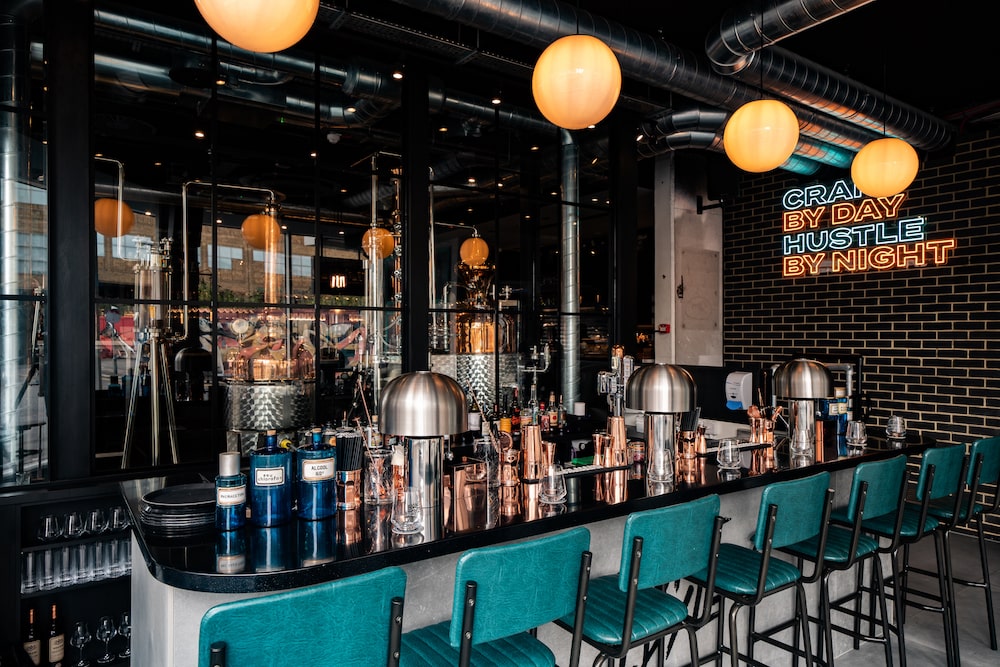 It's here (amongst the copper, steel, and neon with endless bottles of gin, rum and vodka in your sights), that you'll spend 2.5 hours of gin-fuelled bliss. Your day is split into three neat sections: Learn, Craft, Drink. To kick things off, you're given a welcome drink and a quick tour, then you enjoy a liquor lesson on the history of gin, the process of blending and the story of Bone Idyll itself.
Next up, it's time to craft a unique 700ml bottle of gin of your own using the Bone Idyll botanicals. [Alex] guides you as you sniff, select and sample your way to a blend you love – as well as keeping your creative spirits fuelled with 3 Bone Idyll gin tasters along the way. Don't worry, you'll get bar snacks too so your stomach won't feel left out.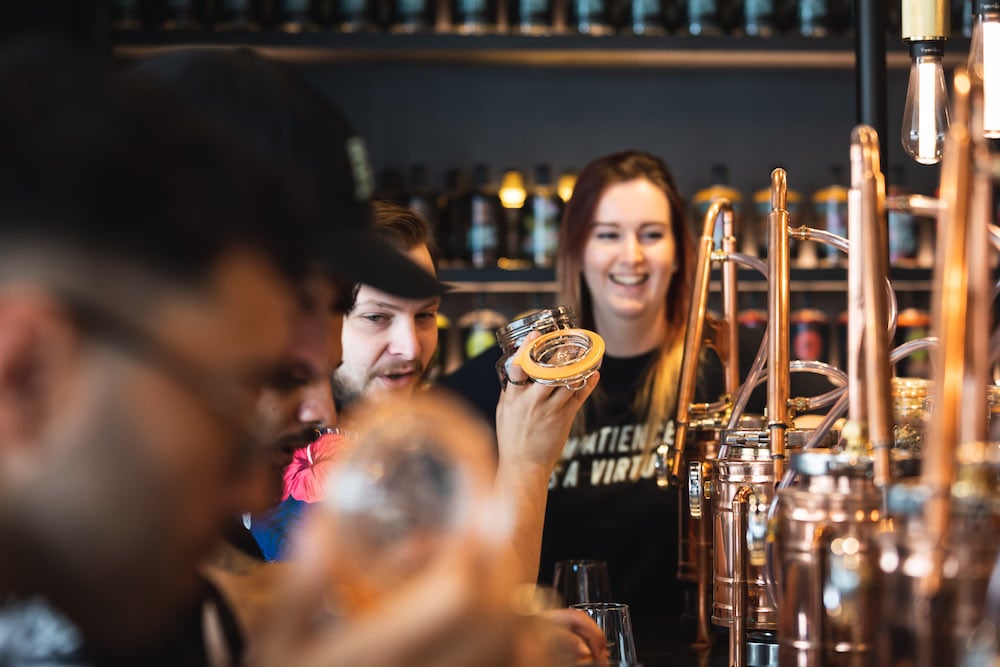 Once you've distilled your gin from the mini copper stills, you get to taste your creation. It's then bottled and labelled, ready for you to take home (and reorder when you run out). The session closes with a cocktail of your choice and a fond farewell to all the new friends you've made at the stills.
Alternatively, you can take your cocktail and bottle of gin into the Bone Idyll bar and settle in for the rest of the day. Which, to be honest, seems like the most sensible way to end any and every weekend in our book. Salute!
"We did the Gin School, which included making your own unique gin. Really great fun, plenty of tasting along the way as well as a very enthused and funny guide. Lovely place to get some unique and delicious cocktails, great atmosphere. The botanical rum is a must try!"
£125pp (save 10% by quoting 'WCBoneIdyll'
In Kingston-Upon-Thames, Greater London
Groups of 2 – 10 welcome
Gin experience runs on Fridays and Saturdays at 3pm or 7 days a week if you book exclusively
Sessions last 2.5hrs with plenty of refreshments and comfort breaks
Each guest makes a bespoke 700ml bottle of their own gin, and gets their own double gin and tonic straight off the still.
Sessions also includes welcome drink, cocktail, 3 Bone Idyll gin tasters, bar snacks and a £5 gift voucher to spend in the Bone Idyll shop
Gin experience gift vouchers available
Eye Candy
Add A Stay Nearby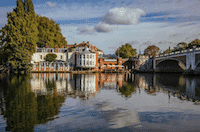 The Mitre Hotel, Hampton Court Road
A sophisticated and relaxed luxury boutique hotel with two restaurants and bars, a unique events space, a riverside terrace featuring the World's first Whispering Angel Wine Concession, vintage food truck, private boat launch and 36-individually designed bedrooms and suites.