From £125 per night, min 2 night stay | Perfect for Couples 
Rest your head at Albion Nights log cabin in Norfolk and it's not the quiet you notice first. It's the cascade of stars as they rain through the large bedroom skylight, turning everything silver and filling your gaze with the Milky Way. 
The North Norfolk night sky has long held a reputation as one of the few places in the UK for incredible star-gazing. Naturally, some camp in this part of the world to watch the galaxies; others choose the comforts and luxuries of a Norfolk log cabin – or, more specifically, the rural beauty and warmth of Albion Nights.
Albion Nights is no ordinary Norfolk log cabin. It's been lovingly designed and built by its owners from the environment around their home: roof trusses that once held up a granary store, wooden pallets that once carried building materials, tin that once sheltered their pigs and the trunks and branches of fallen trees.
The result is quite something.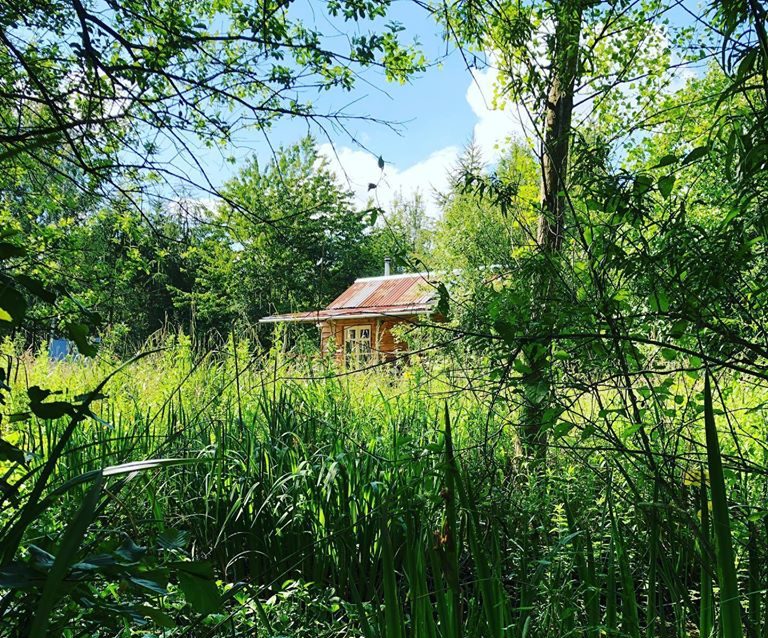 Set deep in a wild flower meadow, Albion Nights has all the innocent 'Little House on the Prairie' charm you want from a log cabin and all the boutique styling you crave from a slick B&B.
Inside, there's a wood-clad living room complete with a log-burner; a bespoke double bed (set under a large skylight); a rustic ensuite bathroom with composting toilet and hot shower. And a simple kitchenette with hob and fridge.
Outside, on the veranda, there are blankets and sheepskins to wrap around yourself. And a bath to slip into with a glass of bubbly to watch the sun set over the private meadow.
The view is yours exclusively – no-one else will disturb you as you soak under this corner of Norfolk sky – and any shooting stars you wish upon are yours to keep forever.
10% discount on all stays of 3 nights or more
Set in the Waveney Valley on the Norfolk/Suffolk borders
Includes a welcome hamper on arrival
Locally-made eco bathroom toiletries
Easy access to the Norfolk/Suffolk coastline
Norwich is a bus ride or short 20 minute drive away
Gallery