❤️  A Multi-Sensory Escape For Families and Adults | 🛌  2 Luxury Cottages Sleeping 2 – 5  |
🐶  Dogs Welcome  |  💆‍♀️  On-site Experiences, Shop and Food | 🏆  Tried & Tested
Why we love TOFY for a weekend
TOFY is more than just two luxury cottages in York. Artfully created by former mental health specialist, Karen, TOFY is an all-in-one multi-sensory escape that'll leave you feeling more like yourself again. Comprised of TOFY Stays, TOFY Tastes, TOFY Experiences and the TOFY Shop, this is the place to come to rest, taste, play and create – all in one beautiful location. 
TOFY Stays
In a heartbeat you are sure to fall for the two luxury cottages at TOFY. Both properties are utterly gorgeous and immaculately styled by Karen, your host, to enhance and restore your wellbeing. From the texture and size of the sofas to the paint on the walls, every inch of space and item of furniture has been carefully chosen to have a meaningful and positive impact on your mental health. You'll find both cottages privately tucked away on the owner's land in the charming village of Sand Hutton, 15 min's drive from York.
Next Door – Sleeps up to 5 in 2 bedrooms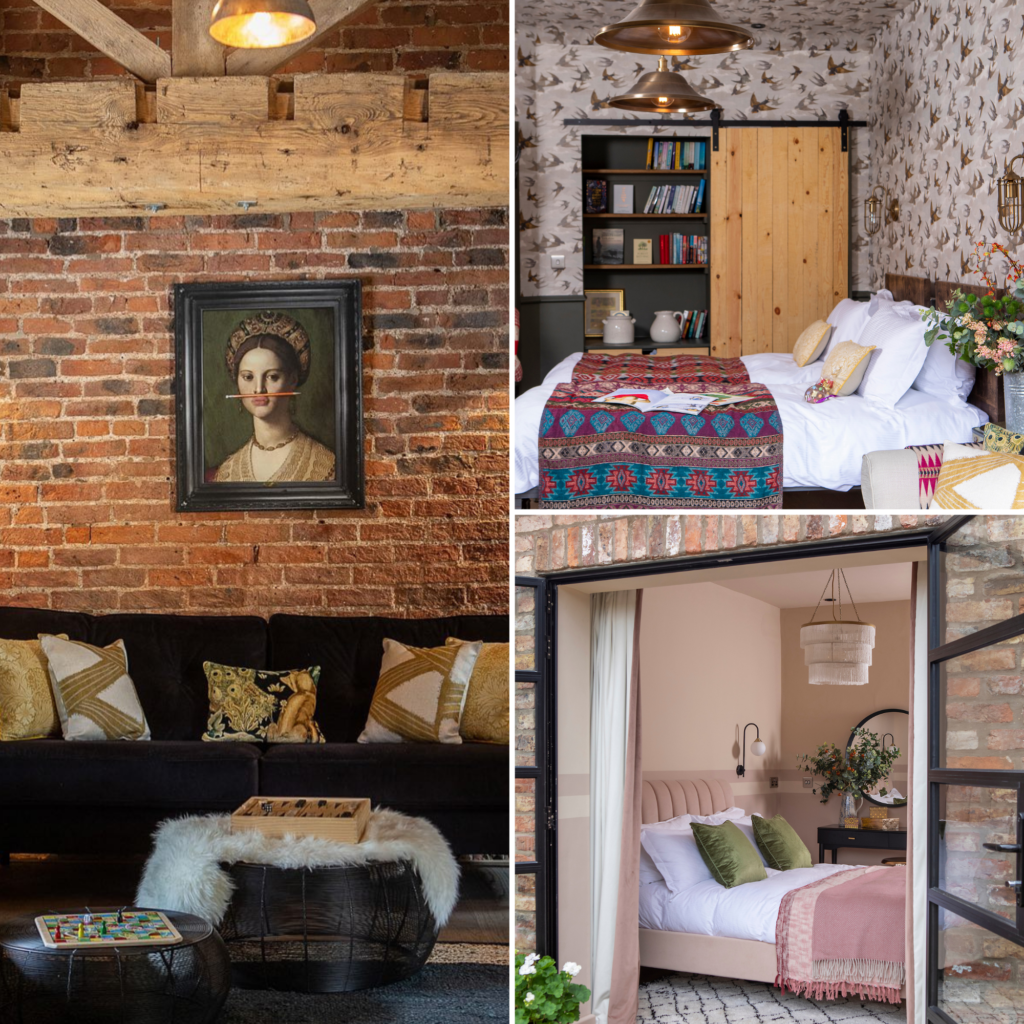 With its sexy interior design and delightful sensory elements, Next Door is a barn conversion that'll stay lodged in your heart for a long time. The open-plan kitchen, dining room and living room space is beautifully large and feels like a well-heeled boutique hotel. The difference is, this space comes with playful twists to encourage you to let your hair down and be your true self.
Draw on the chalk board walls to your heart's content, dance like no-one's watching with the TOFY playlist aiding your moves or giggle away with friends on the sprawling sofa in front of the log fire. This is your new playground.
Beyond the living space, there are two stunning bedrooms (carefully designed to encourage deep sleep and profound relaxation), two bathrooms (with drench showers and sensual organic toiletries from local artisan, Chapter) and a lovely courtyard garden where you can chill next to the fire bowl with a glass of something fizzy.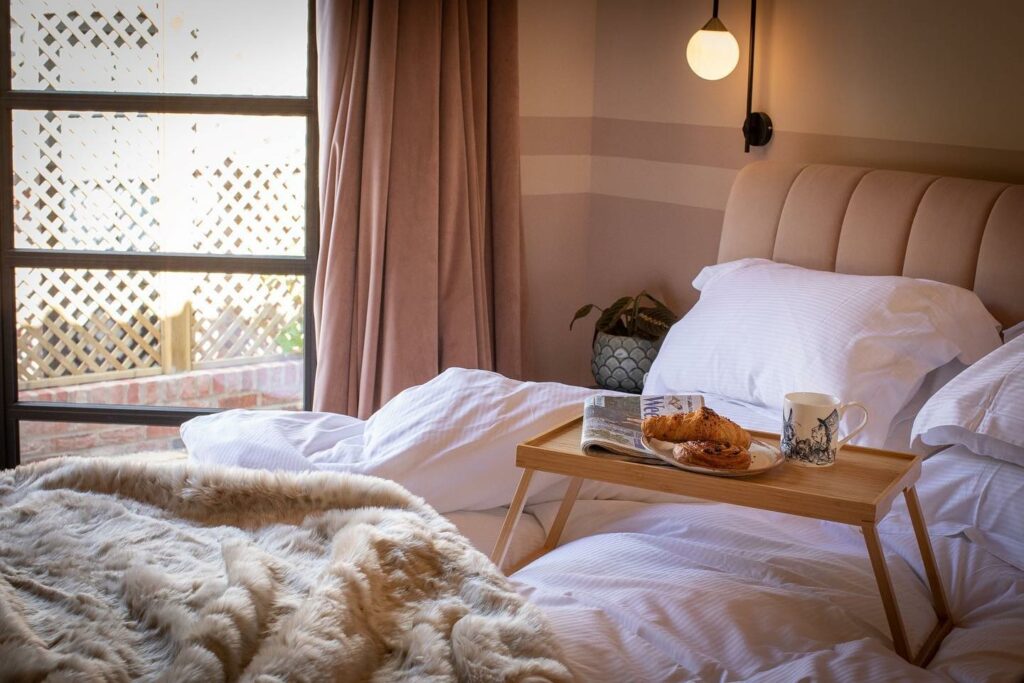 The Garden Shed – Sleeps 2 in 1 bedroom
For couples craving an intimate escape from an 'always on' life, The Garden Shed has the goods. This former storehouse has been beautifully transformed into a restorative two-person sanctuary full of calming colours and rich textures.
Buried behind green trees and dense bushes, it's entirely private and comes with the sweeping grounds of the owner's garden to explore. Sit out in the courtyard garden, wrapped in a blanket and catch the early morning or late evening sun with your worries floating off into the vast skies.
Inside this luxury mini-cottage, there's a deliberately large kitchen for you both to cook together using delicious local produce from the TOFY Shop. There's also a cosy and tranquil double bedroom for extra sweet dreams and a lovely ensuite.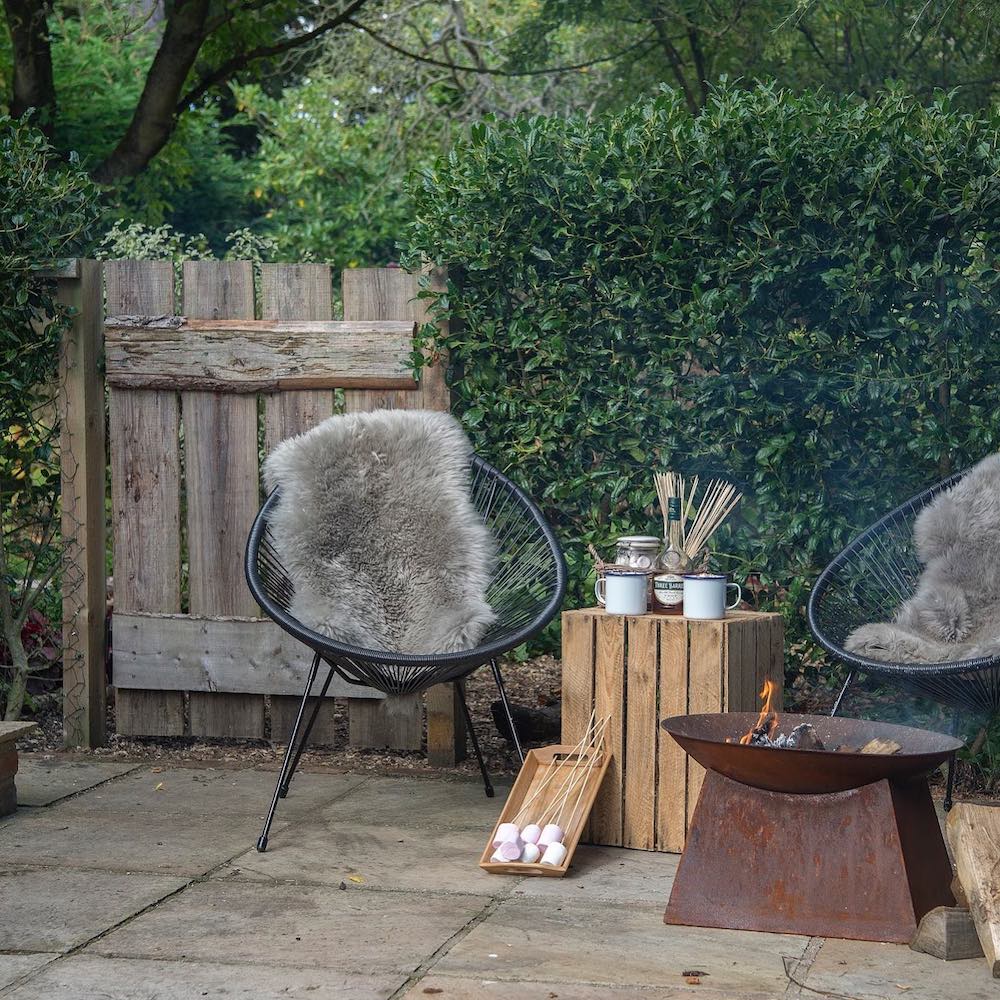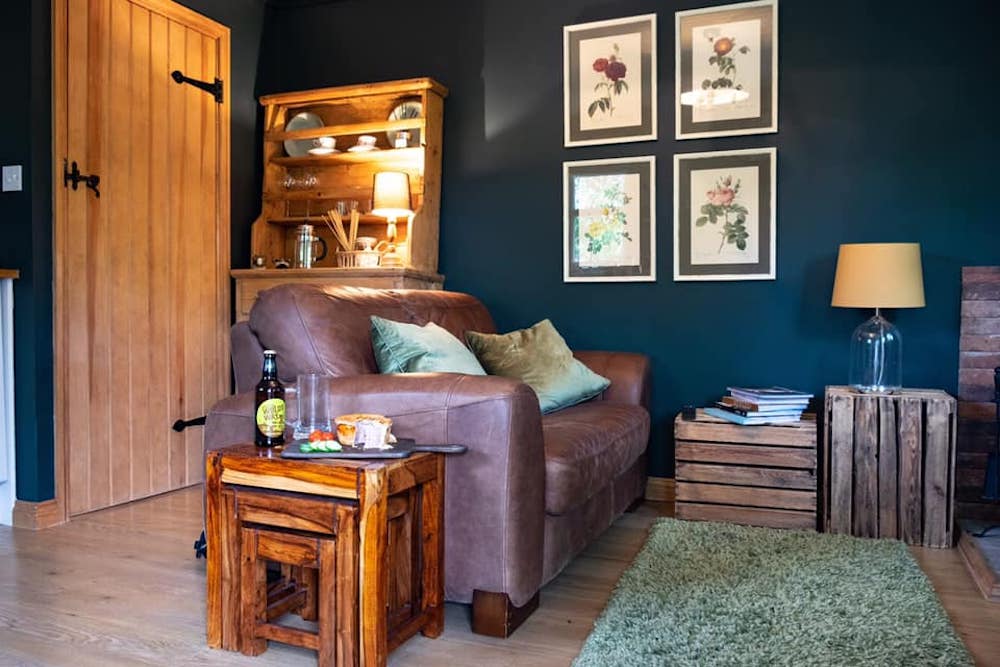 Incredible food is all a part of the TOFY difference. Karen, your host, is passionate about good food and mindful eating, so to help you enjoy both she's created a range of dining experiences that are delicious and nurturing.
As well as a range of food hampers that you can pre-order before you stay (stuffed with luxury local produce), you can also feast on food from fine dining specialists Blakefields Events. This partnership is a TOFY exclusive and a luxury that you won't find in any other self-catering cottage in York. Simply choose your fine dining meal from the TOFY 'Fancy Pants' Honesty Shop and slip back to your luxury cottage to cook it. Trust us, the meals are exceptional quality and a reason for a return visit all by themselves.
If it's sweet treats you're after TOFY has it covered. Not only do you get complimentary tea loaf when you arrived (cooked by Karen's mother-in-law) but you can also order a delicious Yorkshire Afternoon Tea delivered by Karen to your cottage fresh from local bakehouse, Haxby.
If you need to load up on goodies pre-trip or whilst you're staying, visit the on-site 'Fancy Pants' Honesty Shop. It's stocked with the best tastes you'll find in a 25-mile radius as well as pamper products, gifts to take home and crafts and games for the kids.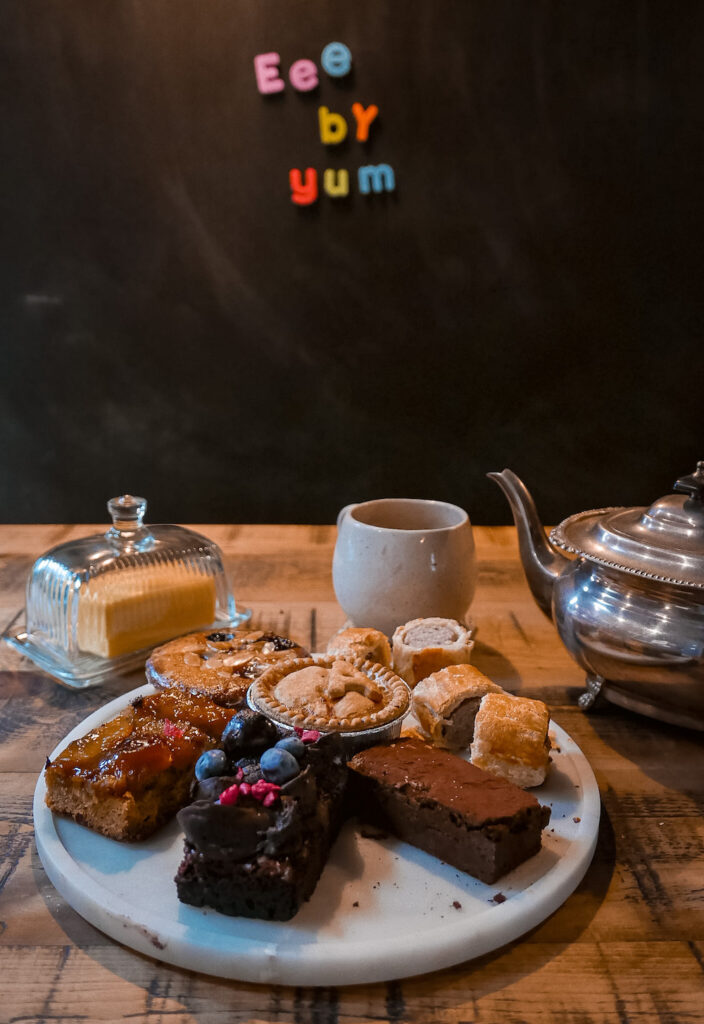 A stay at TOFY luxury cottages in York is about immersing in the present. That's why you're able to add on special luxury experiences as part of your time here. From a 60-minute massage by a qualified local therapist and hot yoga at nearby Hot Yoga York (both were amazing when we tried them during our stay), to hen keeping (yes, with real hens) and den building – with Karen at the helm.
Whatever TOFY experience you choose, it'll reenergise and restore your balance – and cement your desire to stay at TOFY more than once. We are already looking forward to our return visit.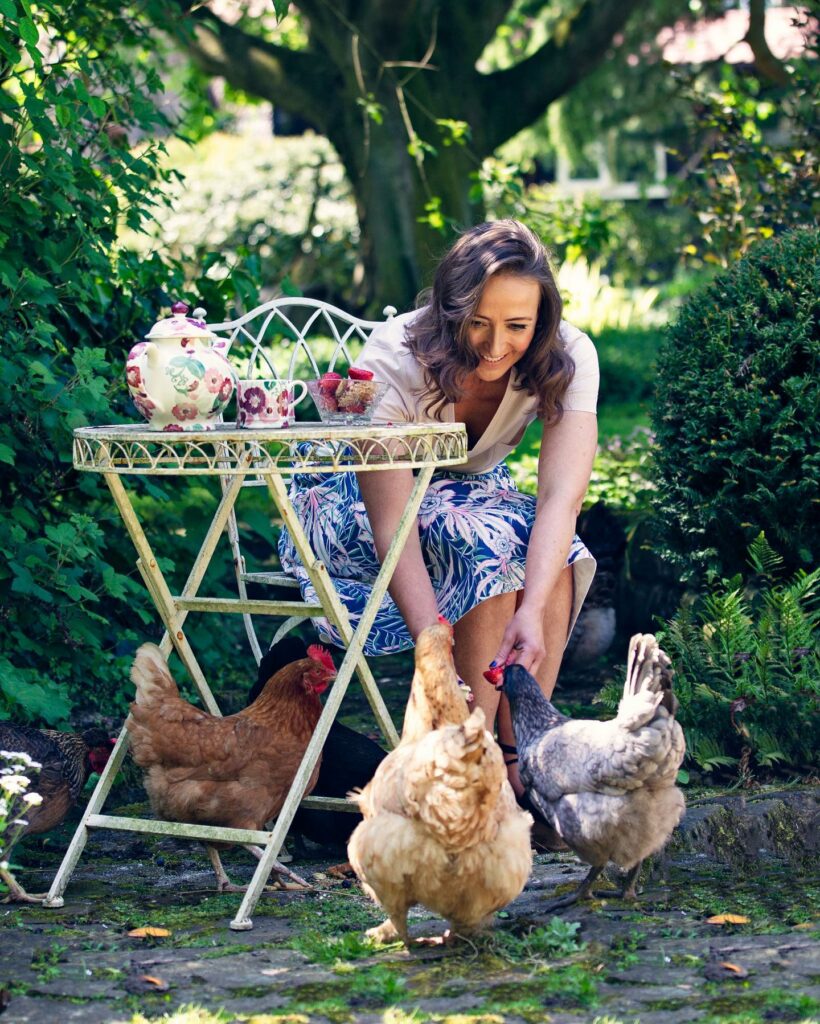 The Essentials
From £190pn, minimum 2 nights
The historical city of York is only 8 miles away – and you can take the village bus to get there
TOFY doesn't just allow dogs – they LOVE dogs (and there are plenty of treats for you pet pooch, too)
When you book you're given a '25-mile map' with details of the very best local producers along with 'off-the beaten-track' places to visit
Guests have access to 1.5 acres of gorgeous gardens, and kids can enjoy the rope swings, climbing frame, trampoline and secret paths
Enjoy outside cooking on BBQ or fire pit or Forest School and Bush craft sessions with Karen
Eye Candy
Local Things to Do