🛌 5 bedrooms, sleeping up to 12 | ❤️ Perfect for Romantic Weekends or Girls' Weekends | 🐶 Dog-Friendly |
🥂 From £130pn |📍Ramsden, Oxfordshire
Why we love The Royal Oak Ramsden for a weekend
"The Royal Oak is everything you could wish for in a pub. It's super-cosy with history oozing from every exposed beam, plus there are five delightful rooms to call yours for a couple of nights. It has also mastered the art of fabulous pub food that'll make a real impression on you long after you return home. And, if that's not enough, the pub's passion for the local community is just inspiring – all backed up by an amazing team."
Quite simply, The Royal Oak has set the blueprint for a new generation of independently-owned pubs. For almost 250 years, this magical 17th-century inn has sat in the same spot in the village of Ramsden witnessing births, celebrations, weddings, funerals and everything in between.
Threatened with permanent closure, the pub was saved by a local couple who poured energy and passion into every cosy nook, making it the cornerstone of the village once again. Between them and their exceptional bar team, headed up by manager Luke, they've nailed everything you could want from a country boozer.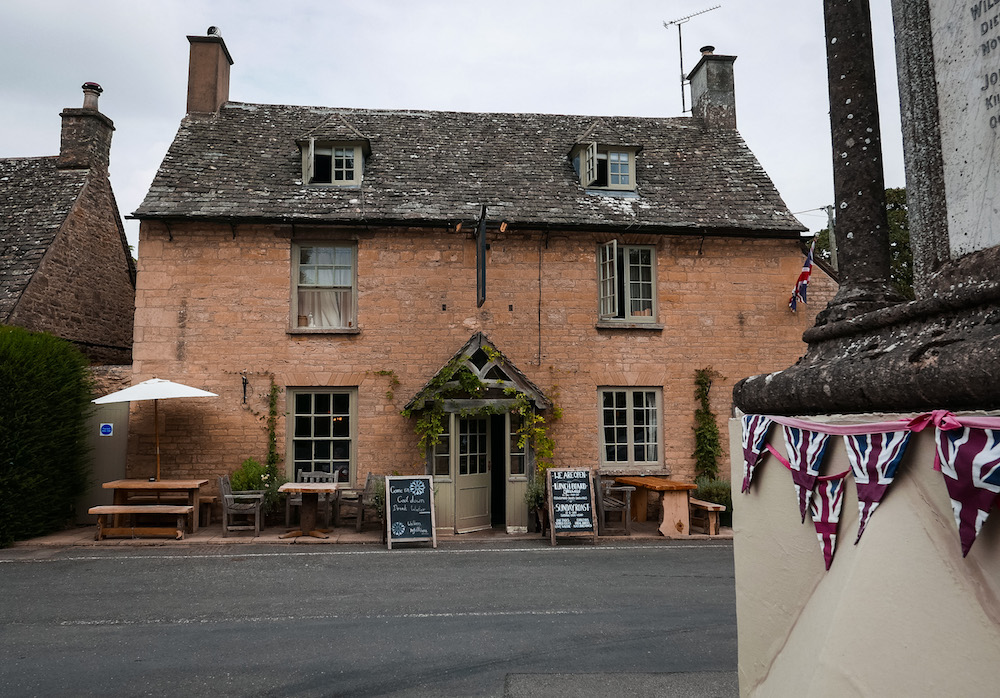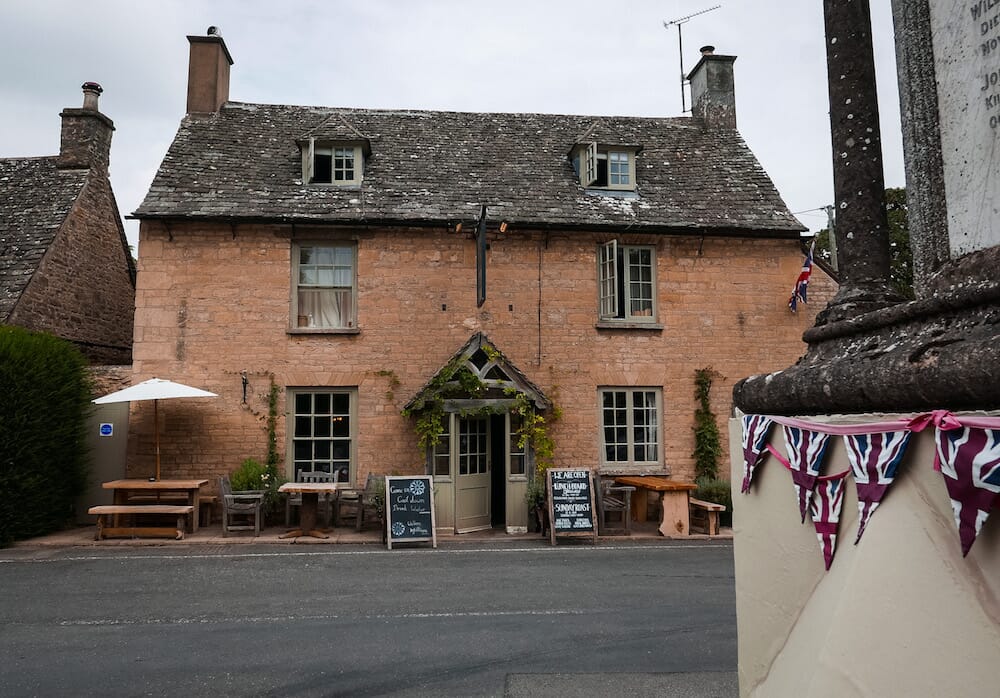 Historic, cosy and friendly
For starters, the pub's centuries-old character remains ever palpable: exposed stonework, wood floors and timber beams weighed with history. Upstairs, you'll find the year 1660 carved into the stonework. The owners may have restored and refreshed the Grade II listed building, but they've done it sympathetically to keep its original charm alive. At the front of the pub, the main bar feels like one snug from a bygone age, ideal for more intimate drinking and get-togethers.
At the back of the pub, there is a bright, spacious dining area called The Barn, as well as a wonderful extensive outside space where you can hide away in the Bothy or Secret Garden. All available to book for lunches or dinners. There's also a lovely 10-seater, private dining space for hire, The Quercus Room, complete with a log burning stove, looking onto the Secret Garden and shelter.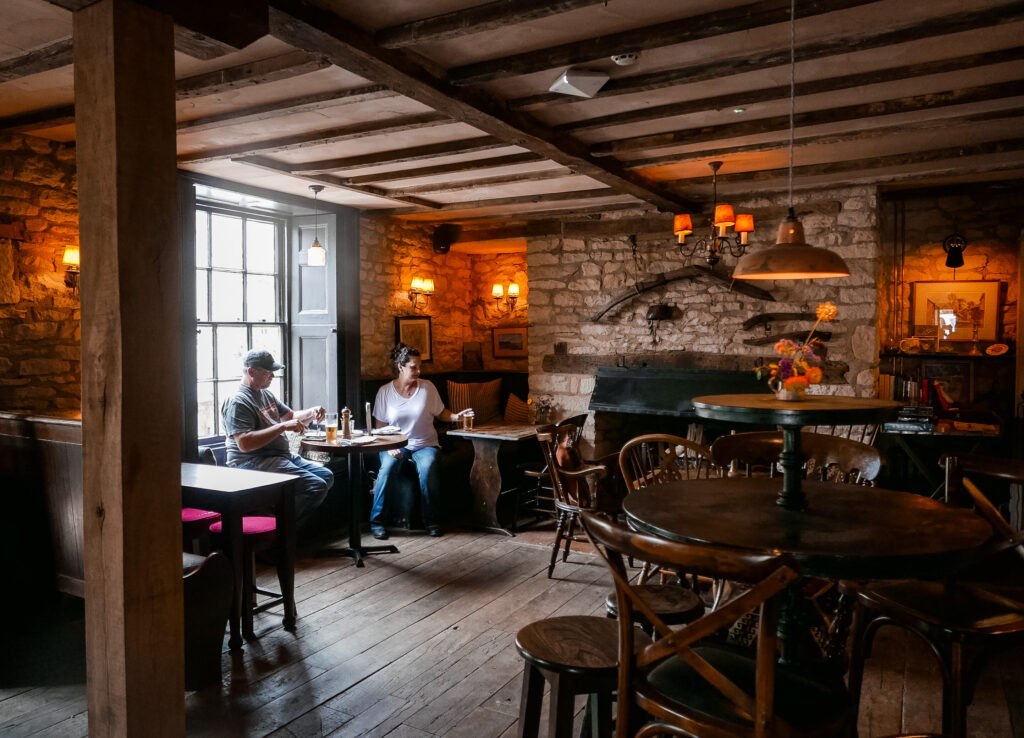 Supper clubs, monthly events, sustainable dining
Then, alongside the delicious antiquity, are the pub's values, which are rooted in the 21st century. Sustainability here is key, with choices being made to help you feel good about what you eat and drink. The water poured with your meal is Bleu. The coffee you take after dinner is Fairtrade. The food (which is excellent) is from local suppliers within a 30-mile radius.
People are clearly valued and respected here, too. The team camaraderie is obvious and the pub's service to the local community is inspiring. It is a locals' hub offering an ever-changing roster of events organised by the pub's imaginative events manager, Martha. Supper clubs, bar talks, craft activities, themed food nights – you name it, they've got it going on, in spades.
Luckily, they've also five gorgeous rooms upstairs which mean you don't need to head home once your evening is over. Each room has its own character and charm. We absolutely love it here.
Set in the small, picturesque village of Ramsden in West Oxfordshire
Just five miles from the bustling town of Witney and fifteen miles north-west of Oxford
Served as a coaching inn and public house for almost 250 years
Gallery style artwork on walls of The Barn by local, national and international artists
Every-changing roster of seasonal events, music, supper clubs, and talks
5 individual, cottage-styled rooms to choose from
Eye Candy