Small-scale gin experiences, tours and tastings | Cumbria
Allow us to shed a little light on an award-winning gin distillery that's snapping up all the industry awards. Perfectly positioned on the outskirts of Ulverston in the Lake District, Shed 1 Gin is known for its bold flavours, use of locally sourced ingredients, and unique gin experiences. Pour yourself a tipple, gin o'clock is set to rock.
Shed 1 Gin is run by husband and wife duo Andy and Zoe, who are passionate about all things gin.  The company gets its name from its humble beginnings, where it started life in a small 7 x 7 foot garden shed. Since its launch in October 2016, the company has outgrown its former home and been repotted into larger premises nearby.
Now found perched next to the Ulverston Canal in The Old Calf Shed, Shed 1 Gin is a visitor experience in its own right. It was even shortlisted as the Best Gin Visitor Attraction 2021 in the World Gin Awards! Step into the upgraded shed and you'll find quirky artwork on the walls, cosy armchairs for special events, as well as wooden bars and benches for small-scale workshops. The new premises offers up a shed-load of le-gin-dary experiences and tours, as well as delicious gin tastings.
As well as winning multiple awards, Shed 1 distillery is a net zero, climate-positive business, meaning you can feel twice as good about picking up one of their tipples. All packaging is recyclable, surplus ingredients are used to make other products such as marmalade, and for every online order a tree is planted through their partnership with Ecologi. In fact, Shed 1 won The Gin Guide's Environmental Sustainability Award in both 2020 and 2021.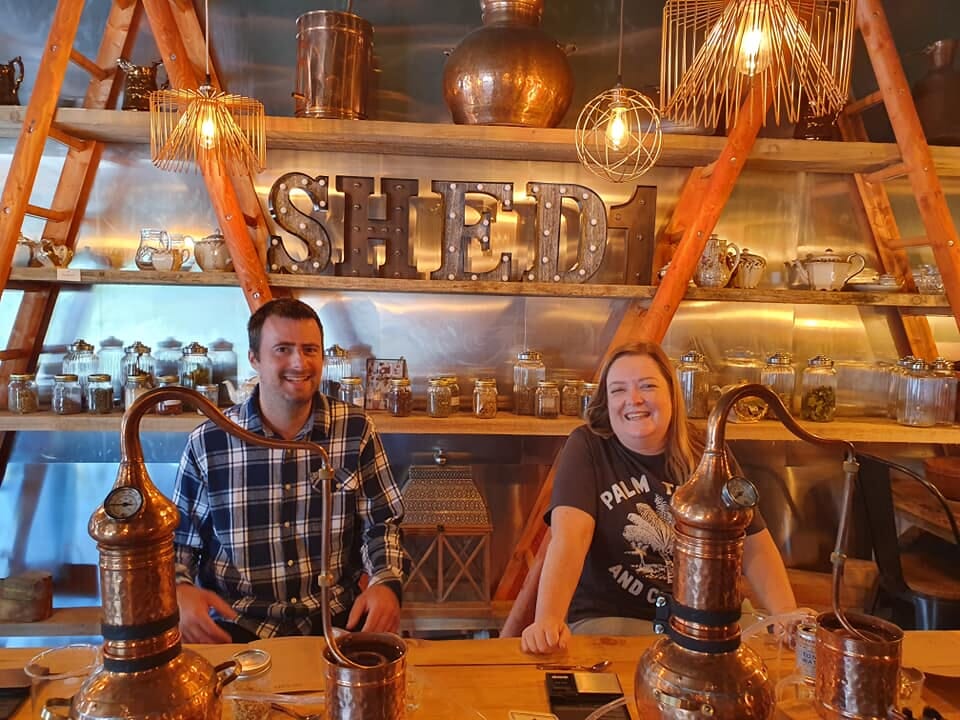 Make Your Own Gin Experiences
Not one to shy away from sharing their delicious secrets, Andy and Zoe run regular Make Your Own Distilled or Bathtub Gin Experiences. Shed 1 Gin is the first (and only) gin distillery in Cumbria to offer these experiences, which are perfect for birthday parties, special celebrations – or even just as a little treat.
Both workshops start with a short tour of the distillery before you learn about the process of making gin. Afterwards, you gather around a workbench to choose your preferred ingredients before adding them to a combination of grain spirit and filtered Cumbrian water.
At the end of your gin sessions, you can take your creations home with you. You'll make bottle labels to finish your bespoke gins off and, for you bathtub gin, simply drain off the botanicals 24-36 hours later at home, before pouring your tasty tipple into your personalised bottle.
Cost: Prices start at £65 per person for the bathtub gin workshop, and £90 for the distilled gin workshop. You also get 10% off on any products you buy while you're on-site.
Distillery Tours and Tastings
Andy and Zoe personally run tours and tastings of the distillery on Thursdays and Saturdays. Lasting around 90 minutes, the tours get things started with a delicious gin and tonic. Afterwards, you'll learn from the dynamic and friendly duo about the story of their gin and how their distillery works. The tour is rounded off with a tasting of at least 5 gins and liqueurs in the visitor area.
Cost: £18 per person, and you also get a 10% discount on any products you buy while you're there.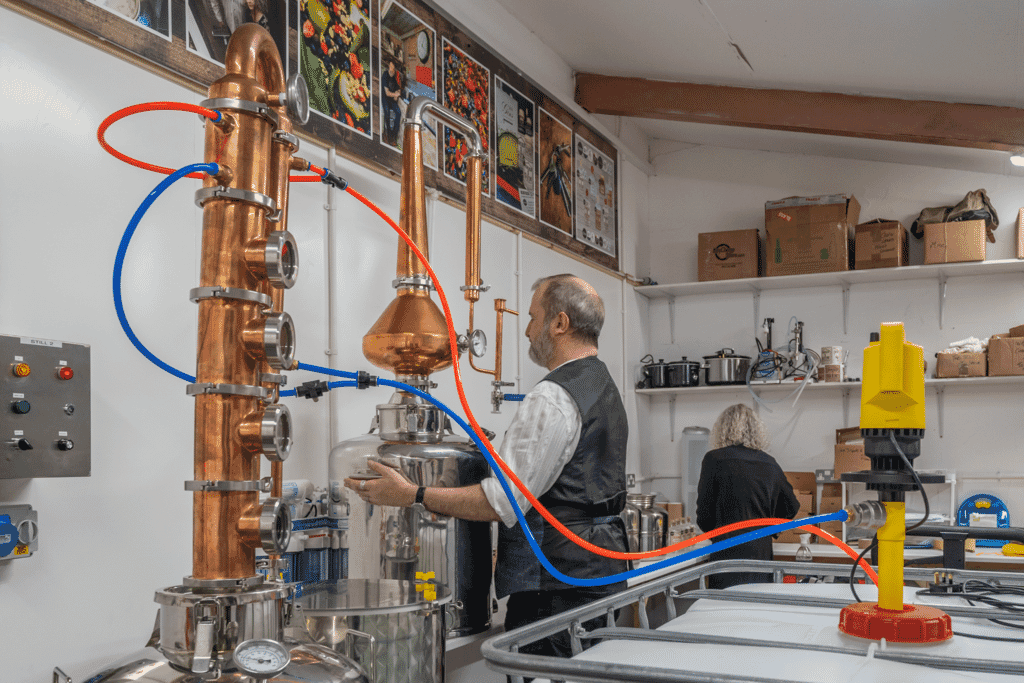 Botanical-inspired Afternoon G&Tea
Have an ardent gin lover in your life? Shed 1 Gin's afternoon G&Tea was made for them! As well as savoury finger sandwiches, the afternoon G&Tea includes cakes and scones that are flavoured with botanicals used in Shed 1 Gin's gin making. The scones are brushed with a juniper glaze and come with cream and gin jelly marmalade on the side.
And then there are the botanical-flavoured cakes: a delicious selection that includes elderflower shortbread topped with elderflower and a fancy frolic gin icing, chocolate eclairs filled with dark chocolate, orange and cardamom mousse, and bundt cakes that are filled with Chantilly cream.
You'll also get a gin-filled pipette for sprinkling over your sweet treats. If that's not enough, the afternoon G&Tea also comes with two gin and tonics, plus your choice of loose-leaf tea.
Cost: £28pp with a 10% discount on any purchase made during your visit.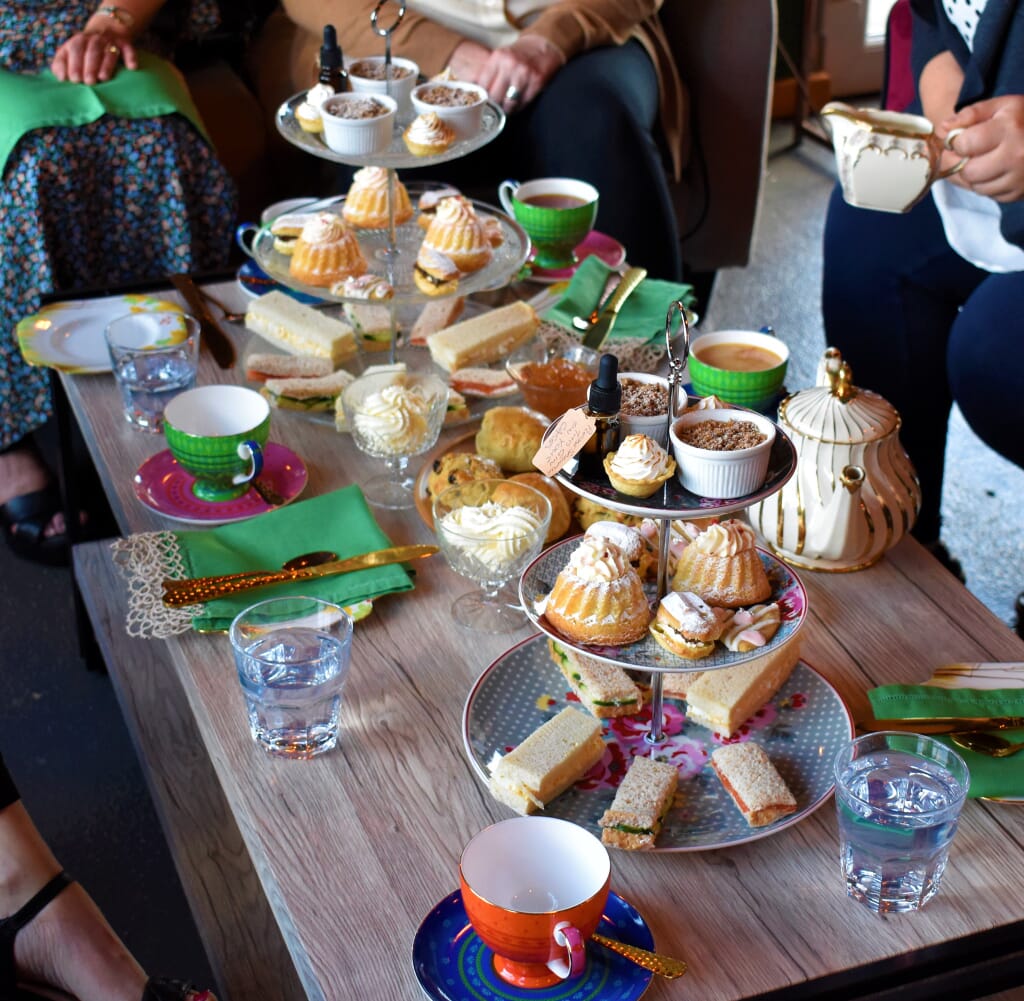 Whether you're looking for a special treat for yourself or a gift for a loved one, Shed 1 Gin has something to suit everyone. Their online shop boasts their full range of gins, liqueurs, marmalades, online gin experiences and hampers.
Cuckold's Revenge was the first ever gin Shed 1 Gin created and has since been mopping up awards left, right and centre, including a Great Taste Award. Featuring multiple layers of delicious citrus and spice, the gin is even featured in the book '101 Gins to Try Before You Die'.
Fancy Frolic is also another shed favourite, made up of three times of lime (petals, leaf and fresh zest) along with ginger and strawberries. Can't decide between them? Help is at hand with Shed 1 Gin's gift packs which contain three 10cl bottles.
Award-winning gin distillery in Ulverston, Cumbria
Choose from make your own gin workshops or distillery tours and tastings
Treat yourself to an afternoon G&Tea with botanical-inspired cakes (and two gin and tonics!)
Perfect for special celebrations, anniversaries and birthday parties
The online shop offers free UK shipping
Eye Candy
A little something to take away?