Sleeps up to 2 | Variety of Gin experiences | Tried, tested and loved by our Editor-in-Chief
There are many quirky London hotels, but this one: The Distillery at 186 Portobello Road, has to be one of the best, right? Not only can you drink gin here, you can also make gin here, learn all about the history of gin here and then, when you've filled your gin boots to near bursting, you can stagger up to your gin-themed room to sleep. Oh, and it also has a restaurant with botanically-inspired dishes being served. 
The Hotel: The Distillery, on Portobello Road, started life as the Ginstitute. Once upon a time it was nothing more than a tiny room above a diminutive Notting Hill drinking den, The Portobello Star. And was run by four impassioned ex-bartenders who pedalled their love of gin and flogged their new London Dry – Portobello Road – named after the road on which it was distilled.
Little did they know that gin would explode from Vodka's shadow and take on behemoth-like proportions. But explode it has and gin's resurgence has carried the once tiny Ginstitute to its grand new home: a four-storey gin palace on the site of an old London pub, just a few doors up from the Ginstitute's original location on Portobello Road.
The Distillery houses two main bars: the Resting Room on the ground floor and GinTonica on the first floor (which is also a bright and light Spanish restaurant); 3 boutique bedrooms at the top of the building; and a gin distillery in the basement. It's in the basement that you'll find The Ginstitute – aka: a veritable University of Gin, with its History Room and Blending Room.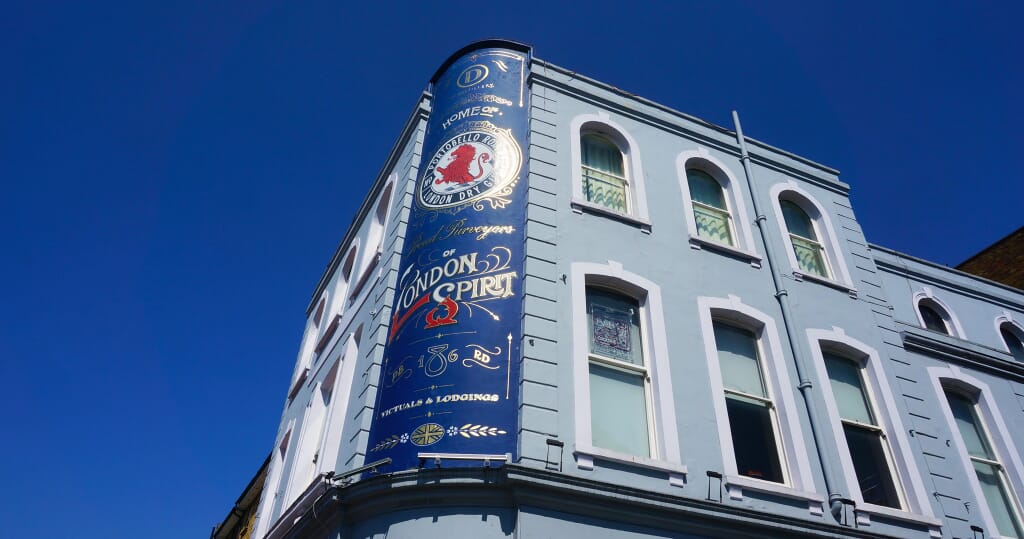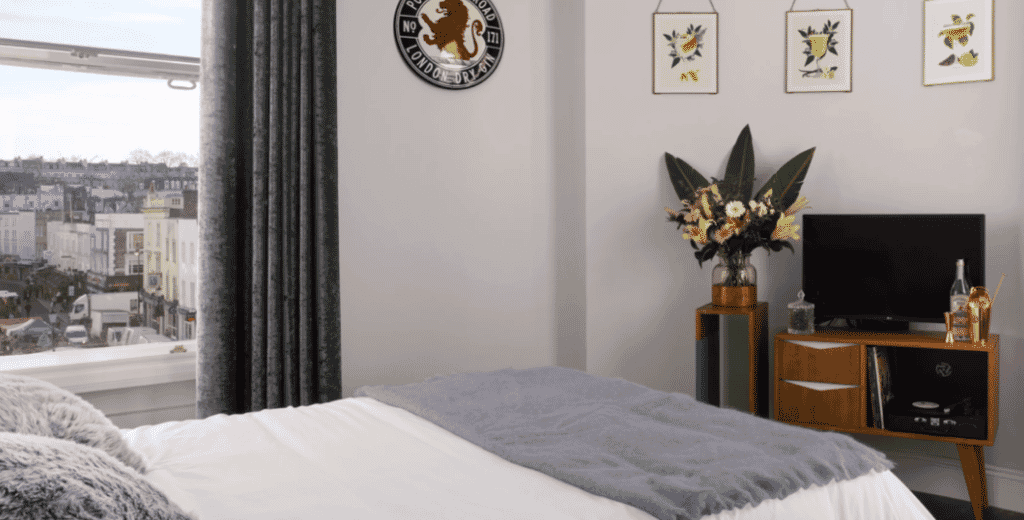 The Ginstitute Experience: For £120 per person you can enjoy the 'Ginstitute Experience' in the underbelly of the Distillery. Pricey, maybe – but worth every penny. We checked into our room just after lunch with plenty of time to try the in-room complimentary G&T and negroni cocktail, before making our way downstairs for our gin experience. What followed was 3 – or was it 4 (I'm a little hazy) – hours of complete gin immersion.
First, we were whizzed through the history of gin in the cosy, wood-panelled History Room by our laid-back 'ginstructor' who really knew his gin timeline; our schooling lubricated with gin cocktails during 'class'.
Next, came the alchemy lesson: a chance to blend our own gin with a base gin and a suite of botanicals on offer. Yes, we tasted nearly every one of the single-flavour distillates – from pink peppercorn to Yorkshire tea – to find the perfect 6-strong mix we wanted for our bespoke gin.
Once mixed, our individual gins were named, tried by the rest of the group to giggles of approval, then smartly labelled and bag up with another bottle of Portobello Gin and East Imperial Tonic Water (hello £50's worth of free booze). This took my gin tally that evening to – well, let's just say – impressive new heights.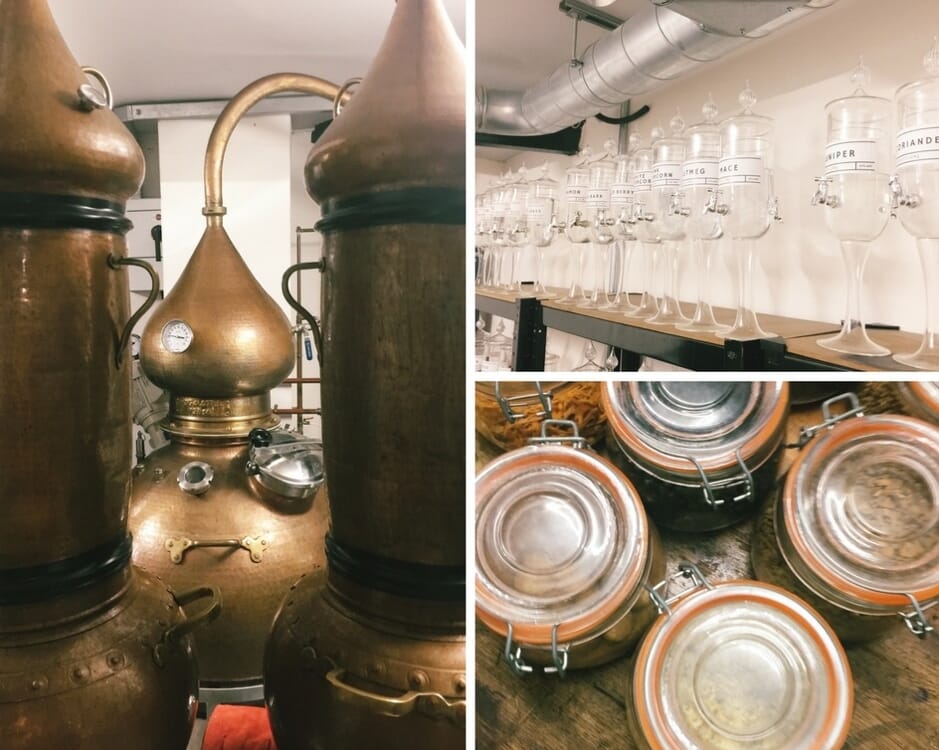 The Food: The Distillery boasts two main places to eat. The Resting Room is a relaxed bar with a heady vibe, serving up wonderful gin cocktails and quintessential British dishes. Head there for a post-gin experience nightcap or start the evening there with a bite to eat and happy chatter. Malt Floor is The Distillery's slow down and dine restaurant, found on the first floor. It comes with a focus on fine drinks, especially whiskey, and fine food. But fear not, there's plenty of premium gin being served here, too!
3 eclectic rooms with unparalleled views of Portobello Road, London
£150 for standard double rooms and £125 for small double room
All rooms include a minibar stocked with Portobello Road gin, beer and sodas; complimentary tea, record players with curated records
The Distillery runs a range of gin, whiskey and tequila experiences, from £60pp
6 minute walk (0.3 miles) from Ladbroke Grove, London
Pic credits: The Distillery/Weekend Candy
Eye Candy