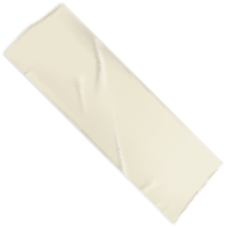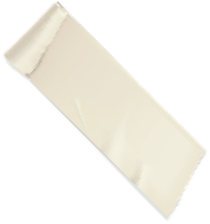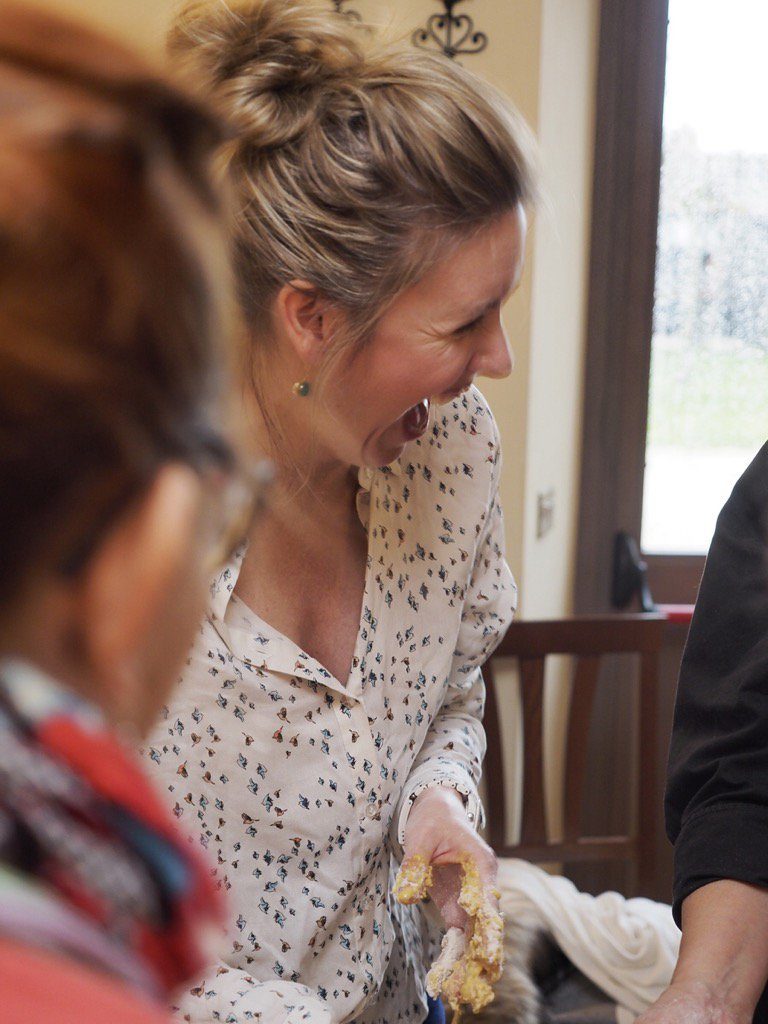 From £50 for 12 months
Enjoy more direct bookings! And zero commission
If you're a passionate small business with a genuine desire to show weekenders how utterly brilliant you are, the Weekend Wanderlist Directory is the place for you.

It's an affordable and effective way to use the Weekend Candy brand platform to showcase your uniqueness and connect with the thousands of engaged people who come to this site for weekend ideas.

Claire, Founder and Editor

Join now
Enjoy
exclusive business benefits
The Weekend Wanderlist Directory is the UK's first dedicated community connecting growing small businesses in the hospitality and leisure trade with people looking for things to do on a weekend.
The Directory is fully searchable by region and/or category and makes it simple for consumers to find the very best, trusted business to visit on their weekend. It also provides the ultimate platform for heart-centred small businesses to reach a huge audience of highly-motivated individuals. Building your brand faster than you may be able to do single-handedly.
However, not every business makes it onto the Weekend Wanderlist Directory. People trust this site and my judgement; they rely on us to give quality recommendations. As such, we only let specially-selected businesses that we truly rate join the Weekend Wanderlist. So if you're genuinely a business you think we'd love, apply now – and tell us why you deserve a slot.
Approved Weekend Suppliers Get:
As well as your own dedicated supplier page where you can showcase the very best your business, you also get an official approved supplier badge and access to our hospitality UK Facebook group. Plus…
.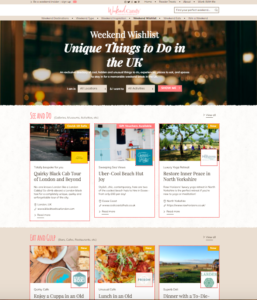 .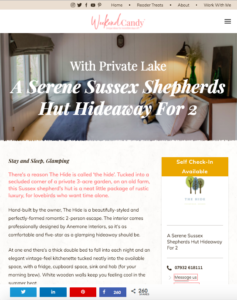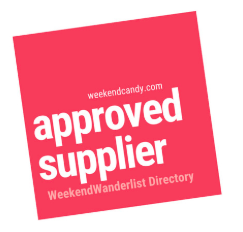 .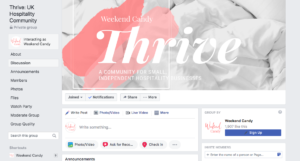 Connect with huge audience
Shared with over 10k Weekend Candy social followers
Increased website traffic
Increased social media visibility
SEO for your directory listing page
Increased Google ranking for your business
Shout out on our Facebook page, Twitter, Instagram and Instagram Stories
Pinned to our Weekend Wanderlist Inspiration Board on Pinterest – with over 100k monthly views
Feature in our weekly newsletters, The Weekend Edit and The Weekend Mini
Word of mouth recommendation across our network
Approved supplier badge for enhanced credibility
Exclusive PR opportunities
Opportunities to work with our large network of bloggers and influencers
Extended press opportunities – we are connected to journalists of national newspapers
Opportunities to feature in a lead Weekend Candy editorial
Join a quickly growing community of UK hospitality and leisure suppliers in the UK, network and learn from each other
Get the chance to see your products/services highlighted in other marketing and promotional activities
Submit content as a guest to feature in main articles
Insights, mentoring & training
First refusal and discounts to attend digital marketing, blogging and social media workshops run by Weekend Candy
Mentoring opportunities covering copywriting, blogging, digital and social marketing with Claire, Weekend Candy Founder and digital consultant
Online Directory profile optimised for Google search (business name, address, phone, email, description, social and website with clickable URL)
Up to 5 photos of your choice
Guaranteed feature on 1 x Weekend Candy social channel: Instagram, Pinterest, Twitter and Facebook
Guaranteed inclusion in Weekend Candy newsletter, The Weekend Edit & The Weekend Mini
Use of Weekend Candy logo and Approved Supplier badge for enhanced credibility
First refusal and discounts to attend digital marketing, blogging and social media workshops run by Weekend Candy
Promote up-coming events for free (up to two per month) in our 'What's on This Weekend' feature
Promo on our homepage for 1 week
Lead review article of your business, top spot in 'listicle' article or recipe of your choice published (for relevant businesses)
Online Directory profile optimised for Google search (business name, address, phone, email, description and website with clickable URL)
Up to 10 photos of your choice
Guaranteed feature on 2 x Weekend Candy social channels: Instagram, Pinterest, Twitter or Facebook
Guaranteed inclusion in Weekend Candy newsletter, The Weekend Edit and The Weekend Mini
Promo current offers for free in our 'Reader's Treats' feature
Word of mouth recommendation across the Weekend Candy network
Use of Weekend Candy logo and Approved Supplier badge for enhanced credibility
First refusal and discounts to attend digital marketing, blogging and social media workshops run by Weekend Candy
Promo on our homepage for 1 month
PROFESSIONAL PACKAGE –
£250 pa
Lead review article of your business, top spot in 'listicle' article or recipe of your choice published (for relevant businesses) – professionally keyword researched to rank in Google and optimised

Online Directory profile – free for 12 months – optimised for Google search (business name, address, phone, email,  description and website with clickable URL)

Up to 10 photos of your choice

A Brand Audit – Showing your brand's strengths and weakness and what you need to do to compete more effectively in the market (includes review of logos, colour pallet, typography, Tone of Voice, photography).

A Website Audit – Showing any weak spots in your website that might inhibit people from booking with you and quick things you can do to strengthen your presence

Guaranteed feature on 3 x Weekend Candy social channels

Guaranteed inclusion in Weekend Candy newsletter, The Weekend Edit

Promo competitions in 'Competitions' feature
Promote up-coming events for free (up to three per month) in our 'What's on This Weekend' feature

All of the additional benefits in the WC Care Package
Compare our packages –
Download our Joining Pack now