EXCLUSIVE FACEBOOK GROUP
UK Short Breaks & Weekends - Join Now
People are looking for fabulous UK weekend deals and steals. Hospitality owners need to reach them. Our private Facebook group connects the two.
Get your hospitality stay or experience in front of new people hungry to book by joining our closed Facebook group. If you're already a Weekend Candy Partner, you can post late availability and offers in the group for FREE (as often as you like). If you're not a Weekend Candy Partner, you can either apply to
join our Collection
(spoiler: not everyone gets in) or pay our Facebook group member subscription fee:
£3.99 per month
(please note, if you've been rejected for Partnership, you won't be able to join the group).
Why join?
Live chat to 1.4k people looking for places to stay in the UK
On-going requests for recommendations and availability by ready-to-buy staycationers
The ONLY Facebook group dedicated to weekend breaks and mid-weekers
Closed private community
We don't accept
Weekend Candy looks for boutique stays and experiences with personality and originality. Which means not everyone will be allowed to join the Facebook group or be invited to become a Weekend Candy Partner.  We definitely do not accept:
Caravan or holiday home sites
Accommodation which has been operating for less than 6 months
Budget hotels, guesthouses or B&Bs
Holiday reps and travel agents
If you ignore this and pay anyway, you will not gain entry to the FB group and your Direct Debit will be cancelled. (Please note: we do not enter into correspondence with declined entrants.) If you conceal your identity and we later discover you are not what you say, you will be removed from the group without a refund.
How to join
Complete the membership form opposite – click submit
Set up your PayPal Direct Debit for £3.99 per month – click subscribe
Join the Facebook group and answer the questions (you must accept the rules)
Your membership will be reviewed and approved
If you are approved, you will be able to join in 24hrs and start posting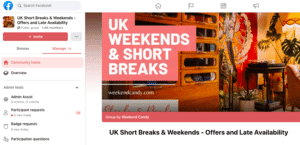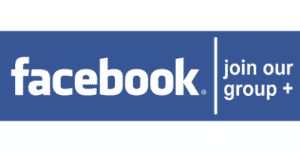 Facebook Group - Joining Form
Why not
Take a little look around?
The Weekend Edit & The Weekend Mini
Join our weekenders community and get a FREE Great British Weekends eBook!