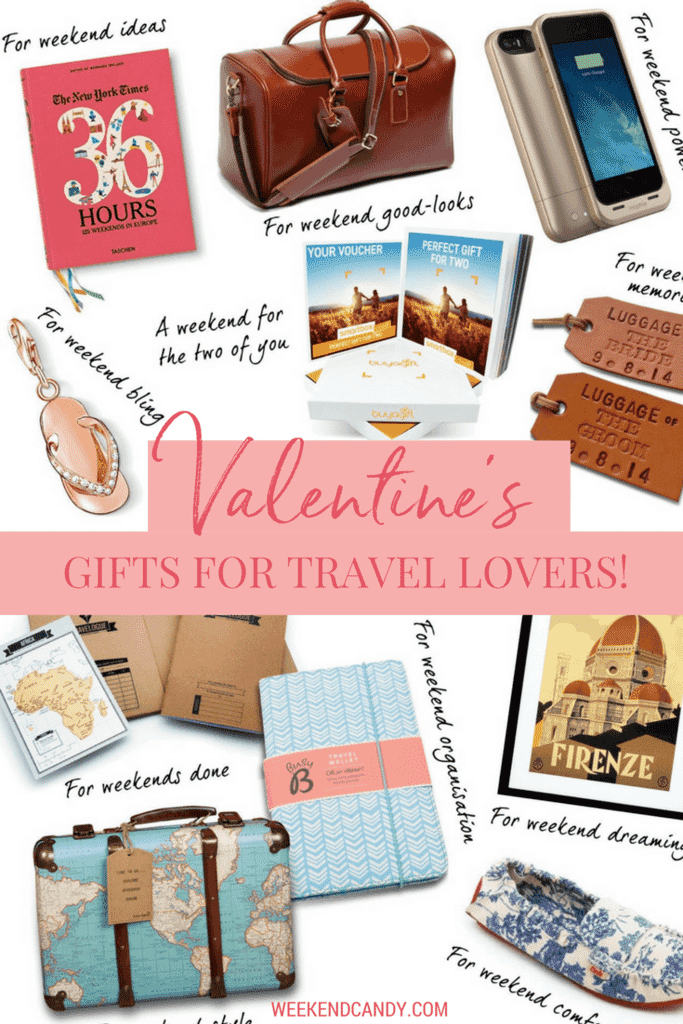 The Hottest Valentine's Presents
for Travellers!
Valentine's Day is coming. So get on it, grab your Valentine's present for the travel lover in your life before it's too late and your only option is to nip to the garage for flowers and a box of Milk Tray. Not cool.
Instead, take a look at my Valentine's presents for travellers top 10 – all of these travel beauties are either in my possession now or on my need-it-now list. I promise they'll make the weekender in your life smile from ear to ear this Valentine's and bag you some serious brownie points. Ker-ching.
Oh, and be sure to tell me about your favourite in the comments section below and share any Valentine's travel gifts I might have missed.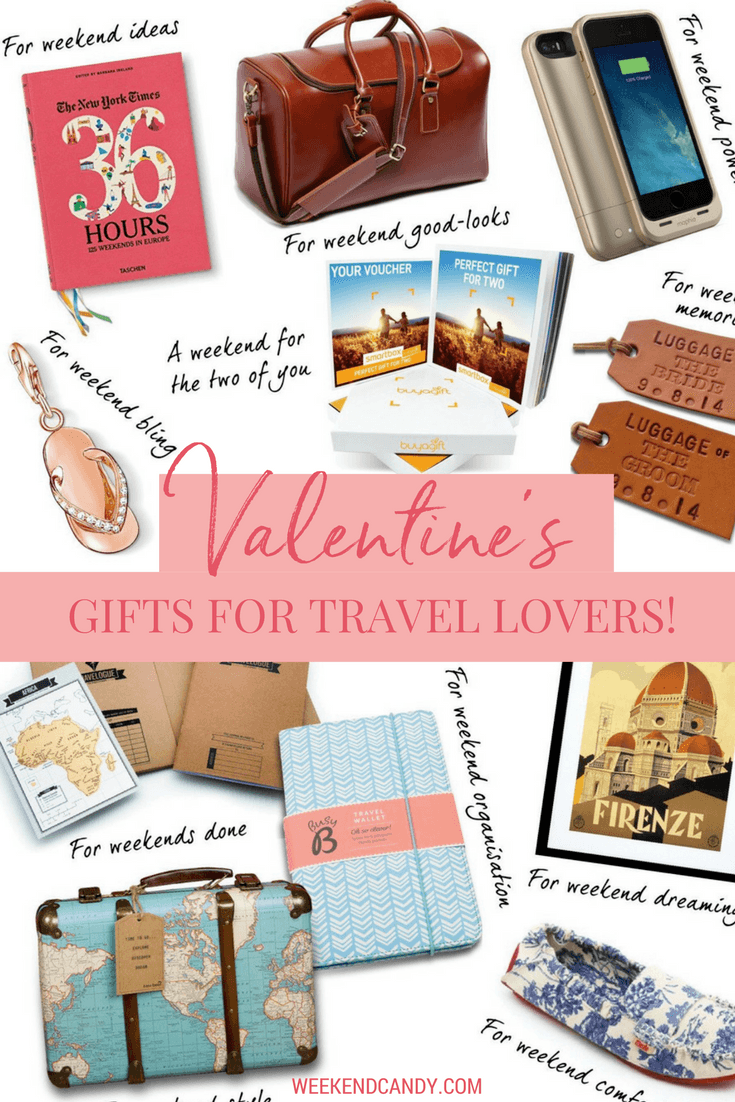 PIN FOR LATER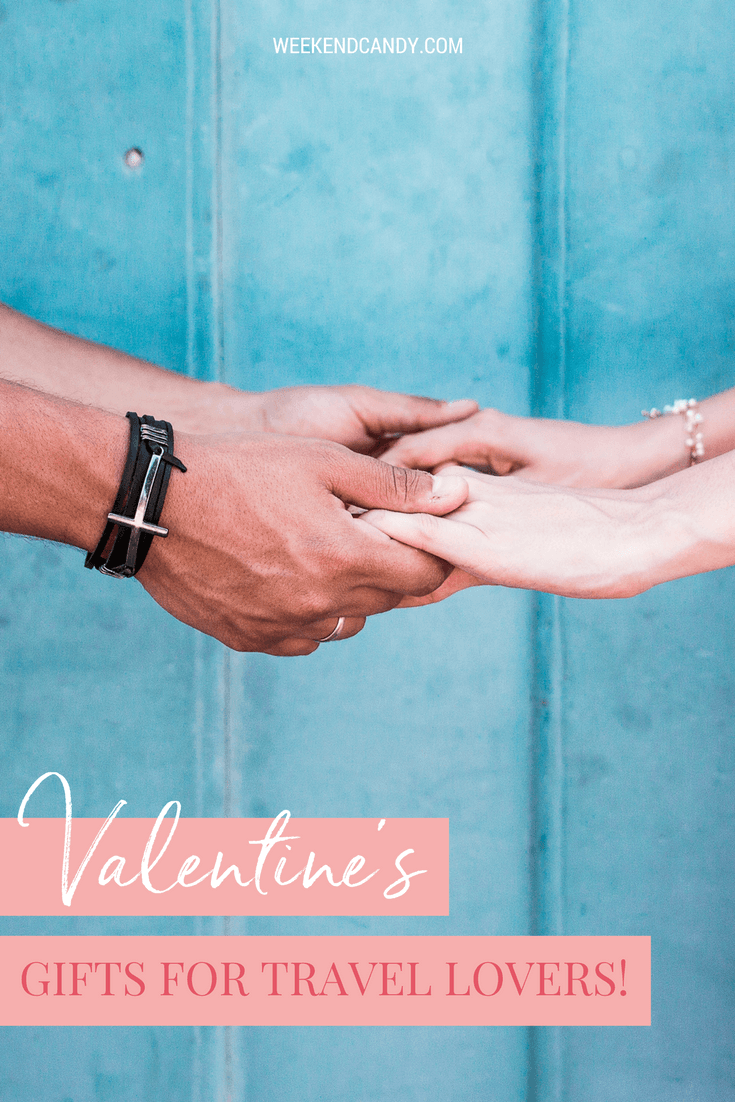 PIN FOR LATER
Based on the famous New York Times column, 36 Hours, where cities and destinations are pressed into beautiful bite-sized itineraries, 36 Hours 125 Weekends in Europe is my ultimate go-to guide for weekend break inspiration. Not only is the writing exquisite and the destinations recommendations top-notch (with many sights and sounds that other guides leave out), it's perfectly laid out in clear-to-follow, digestible sections so you can use it for instant inspiration.
Unless you have a similar sized wardrobe to Paddington Bear, this world-map suitcase might not make cut the mustard as a weekend carry-on. It is, however, ideal for your old lover letters, notes and old photos of the two of you. Aw. Made out of durable card, with brass fittings and a leatherette handle, let it take pride of place in your office or lounge and show people your love of travel.
---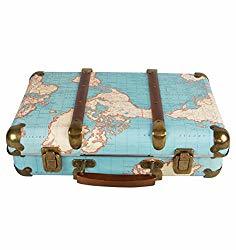 When you've had a day exploring and need a little foot tlc when you head back to your hotel or B&B., slips these beauties on and let your feet say 'ah'. They're posh totty for your footsies and a pair seriously jiggle my chopsticks. I want them, now.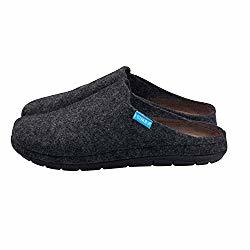 Yes, it makes your phone the size of an SUV, but the Mophie rechargeable phone case is the muscle you or your other half needs if you're always on the go. Slip this bad boy on, then flick a switch when you need extra power. You'll get 60% extra battery charge, for an extra 8 hrs go-time. I have my Mophie Juice Pack on my iphone at all times because, as well as being great for charging my phone, it offers great protection for life's little knocks and bumps.
Show the world your sweet, sweet luuuurve with matching personalised luggage tags. Cheesy? Hell no! But look: his and her 100% leather, elegantly hand-stamped with your surname and initials, and, if you want, the date you met or got hitched (added free of charge). It'd even make a great wedding gift for a couple of lovebirds who are tying the knot this year. Bless. See, not cheesy at all.
Every weekend jetsetter needs a bit of bling to sparkle as she goes, right? I heart the Thomas Sabo charm collection. You can choose from heaps of different designs – including travel, naturally – and a range of necklaces in different thicknesses and metals. Plus, they're a tad more affordable than Pandora. My favourite charm, which I wear all the time, is the Thomas Sabo flip-flop. Simply because it reminds me of my happy place: le beach.
7. A WEEKEND FOR THE TWO OF YOU
With over 500 heart-fluttering experiences, including short breaks and adventure days, this experience box will sweep your loved one off their feet – plus, you get to tag along on a weekend treat to boot. Sweet. Spa day for deux? Manor house retreat? Helicopter spin? Oh, yes. And you can choose from hundreds of locations around the UK, so there's sure to be an experience day close to you.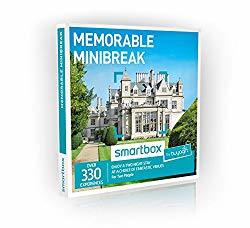 Say 'hello' to the ultimate journal for insatiable weekenders: it's 64 delicious pages to scribe your travel thoughts, memories and impressions en-route, plus there's room to tuck away ticket stubs, boarding passes, and all sorts of other paper memorabilia. Best of all, inside the folder are 8 miniature gold foil scratch maps so you can mark-off the places you've been and plot the places you've still to go.
9. FOR WEEKEND ORGANISATION
Even simple weekend breaks generate paperwork. The Busy B faux leather Travel Wallet makes light work of keeping your bits and bob together. It stores up to 6 passports, so it's ideal for family trips, has a ton of pockets for your print-outs, boarding passes and tickets, and comes with an elasticated band to keep everything safe and snug. I swear by my Busy B To Do Notebook and am adding this to my list of travel must-haves right now
Where's your favourite place for a weekend? It's not hard to guess mine! If your other half loves Florence as much as me – or if they've yet to go – this 9×7 fine art print is très cool. It's printed on luxurious fine art card, framed with a thick wooden frame – either black, brown, white or light oak – and the glass is shatterproof. So should the walls shake with a little bump and grind (nudge, nudge, wink, wink), there'll be no unnecessary health and safety incidents.
11. FOR WEEKEND GOOD LOOKS
As handsome as George Clooney with a tan, this genuine leather weekend duffel bag is the just the job for the a-lister in your life. It gives you plenty of space for packing for 2 -3 day trips away, comes with large zip pockets for storing your laptop or iPad, and has a removable cross-body padded strap to make carrying comfortable and easy. It is on the pricey side, but thanks to the quality of the materials, it'll last you many weekends away.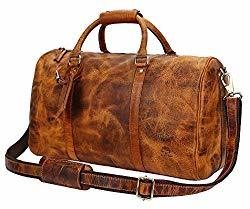 What are you hoping for this Valentine's?
Are any of these gifts on your list?
[clickToTweet tweet="'Top Travel Gifts for Travel Lovers!'" quote="'Top Travel Gifts for Travel Lovers!'" theme="style3″]