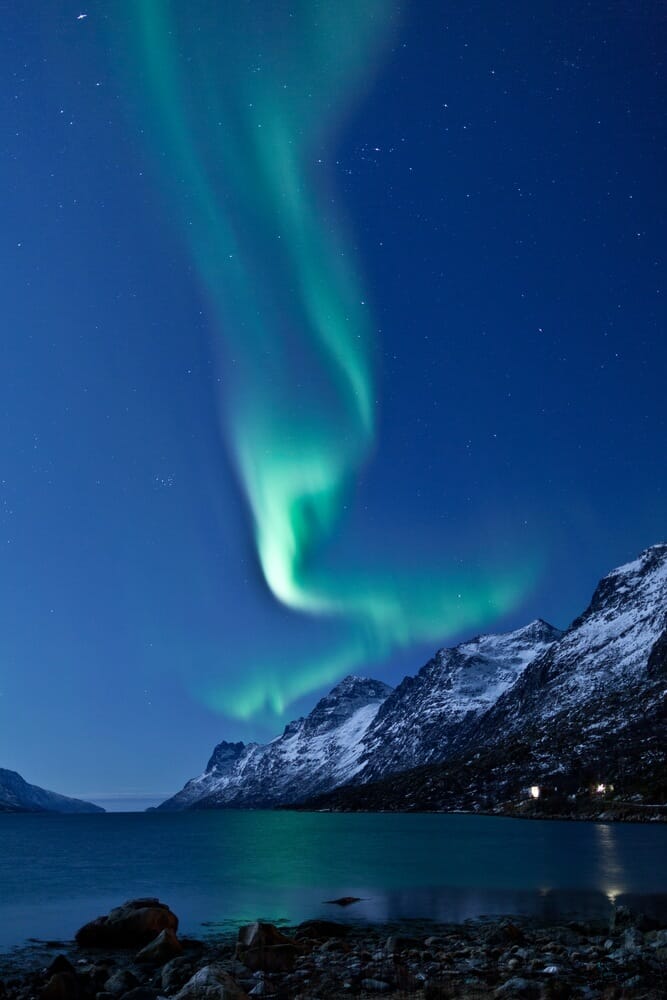 This post was written in collaboration with Inntravel – the Slow Holiday People
The Northern Lights, or the Aurora Borealis, are meant to be as magnificent and mystical as a dream. A heavenly cascade of green, blue, and pink ribboning across glacial skies that, once seen, will have you believing wholeheartedly in magic.
If you listen to scientists they'll tell you that the Northern Lights are created by oxygen and nitrogen colliding high up in the atmosphere.
If you're anything like me, you'll prefer the Finnish legend: that the mesmerising twisting, dancing forms are a celestial fox dashing through snow, its bushy tail spraying colours and sparks high into the sky.
Whichever version you prefer, one thing's for sure: watching the Northern Lights glitter overhead, as snow falls around you and your nose turns pink, has to be one of the greatest ways to spend a few days.
So, without further ado – here a 4 Northern Lights short breaks I'm keen to try sometime soon!
PIN FOR LATER: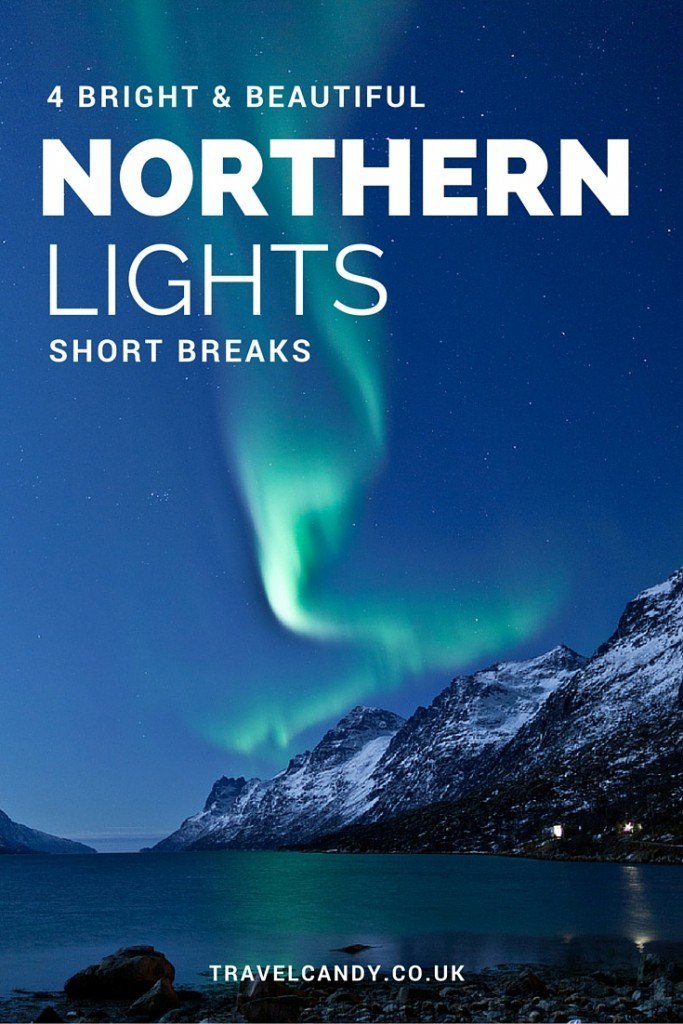 3 nights in Lofotens, islands deep within the Arctic Circle
Lofotens are a mountainous spine of islands that stretch out across the Norwegian Sea. Their simple, uncluttered pace and unrivalled winter beauty make them a peaceful retreat for a few days. And with direct flights from Gatwick to Evenes in northern Norway, a weekend break with Inntravel is entirely doable.
Stay in a traditional fisherman's hut – a rorbu – on one of the islands, linked to Lofotens' small capital, Svolvær, by a high arched bridge. By day, make friends with the wildlife (sea eagles, whales and porpoises) as you slip on snowshoes and explore the coastline with a half-day guided hike. By night, wrap up warm as you venture out in search of the Northern Lights in a guided excursion.
Cost: A 3 night trip costs £925pp
Includes: Flights, car hire, snowshoe and Northern Lights excursions, half board in a traditional rorbu.
Perfect for you if: You love experiencing the traditional and authentic side of a destination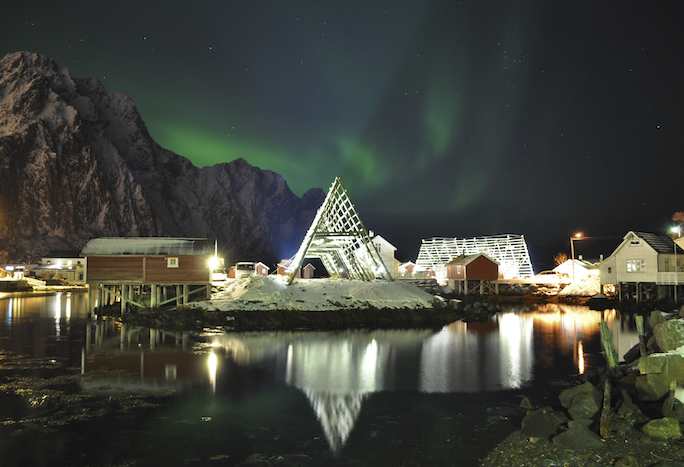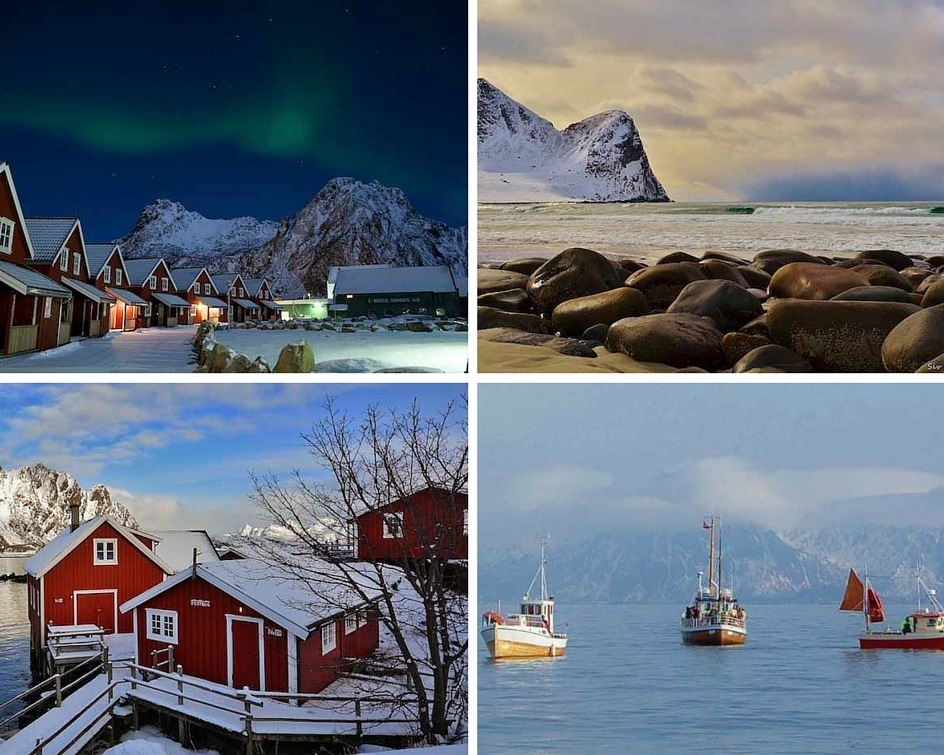 ---
3 nights in Tromsø, the largest town in Northern Norway
Tromsø has good reason to boast. As well as being the largest town in Northern Norway, it's got a lively cultural and party scene; the world's most northerly brewery; more pubs per capita than any other Norwegian town; a respected university; two spell-binding cathedrals; plus, the highest chances of seeing the Northern Lights in mainland Europe.
Your base is the waterfront hotel Hotel With, in the historic Skansen area and close to the Polar Museum. Get your daytime rush dog-sledding across the tundra or exploring the clutch of buzzing restaurants and bars. As night falls, your Northern Lights excursion beckons with an experienced local guide leading the way.
Cost: A 3 night trip costs from £750pp
Includes: Flights, Northern Lights excursion, and B&B in Hotel With
Perfect for you if: A buzzing day and night scene are top of your must-haves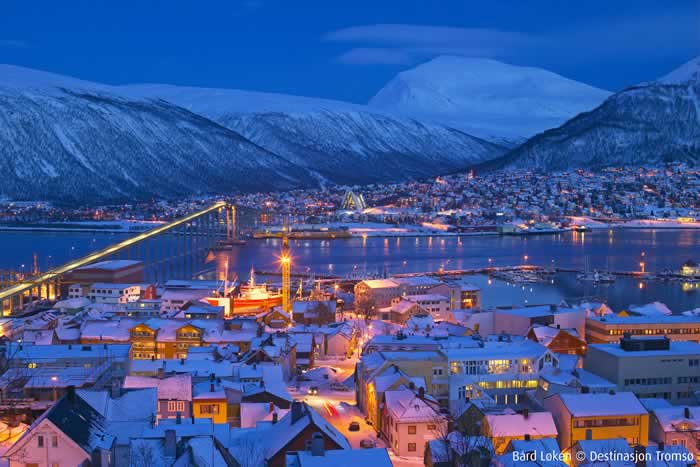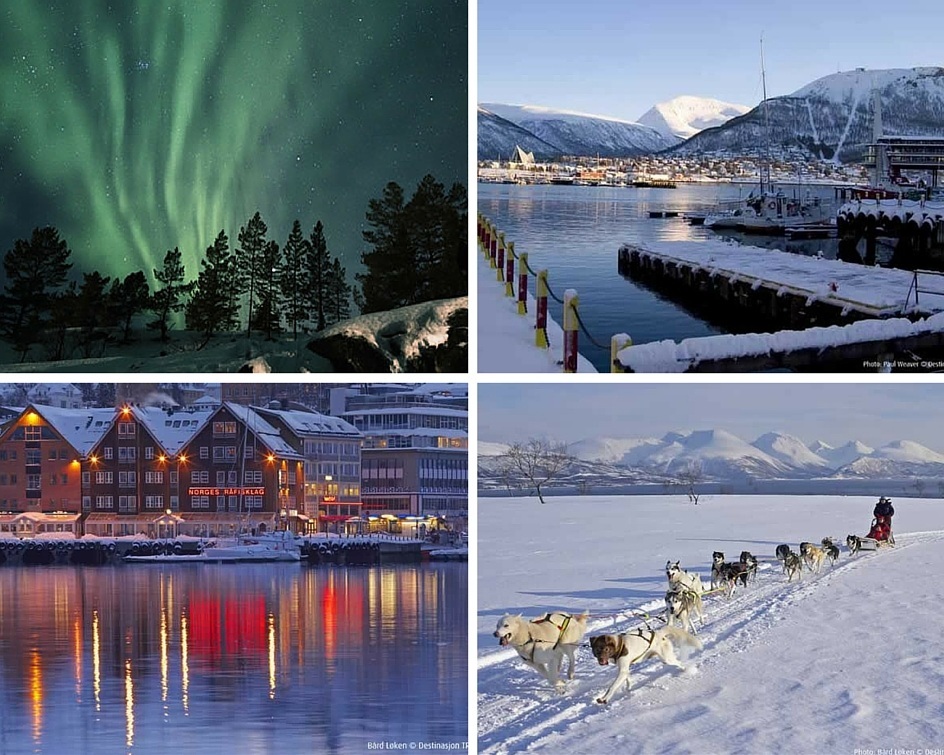 ---
4 nights in Reykjavík, Land of Fire and Ice
As far as awe-inspiring goes, Iceland is hard to beat. It's an island of crashing waterfalls, steaming geysers, looming volcanoes and tooth-like glaciers. Add to that the celestial dance of the Northern Lights and it's no surprise that Reykjavík, the world's most northerly capital, is a firm go-to for Aurora fans.
You'll stay in the heart of the city, enjoying the hospitality of a family-owned four-star hotel, where you're free to enjoy the city's vibrant cafe culture, using Inntravel's handy self-guided walking tour. Day 2's thrills come thick and fast: glacier walking, a trip to the picturesque Skógafoss waterfall, followed by a hunt for the Northern Lights. Ice ice baby.
Cost: A 4 night trip costs from £650pp
Includes: Flights, glacial walking and Northern Lights excursions, notes for self-guided city walking tour, and 4 nights' B&B in Hotel Odinsvé
Perfect for you if: You're a sucker for dramatic scenery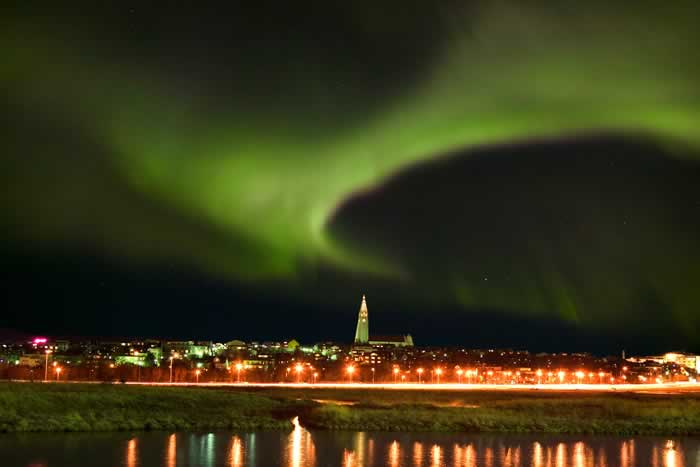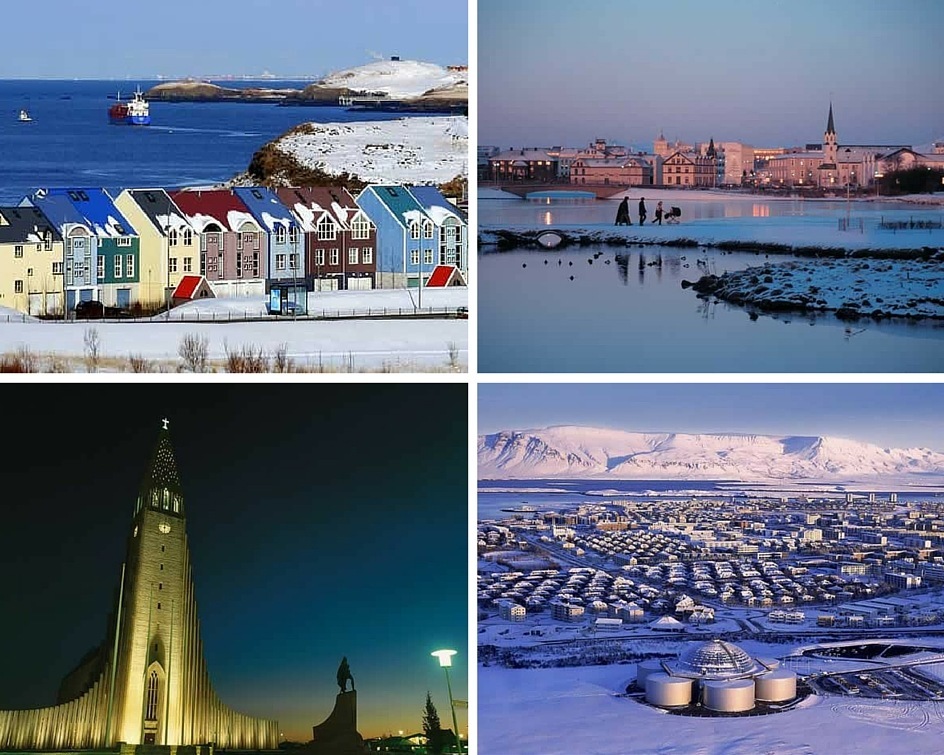 ---
3 nights in Sollia, a stone's throw from to the Russian border
For independent Northern Lights travellers, who enjoy a blanket of solitude, a trip to Sollia is the perfect short break. Approx. 50 meters from the Russian border, Sollia is an arctic wilderness of dense forests and frozen lakes. The only traffic: snowmobiles and dog-sleds.
With a remote Lapp-style guesthouse as your home, you're free to enjoy the surrounding wonderland. If you want to see it up close, go by husky: your hosts own a pack of forty husky dogs and Rune, the owner, will happily act as your husky safari guide. The ultimate excursion, however, is a night at the hosts' 'aurora borealis base camp' – where the light pollution is so low, your chances of seeing Mother Nature's most incredible spectacle is high.
Cost: A 3 night trip costs from £925pp
Includes: Flights from Heathrow, transfers, aurora borealis base camp excursion, and half board in Sollia Gjestegård guesthouse
Perfect for you if: Being miles from the nearest town sounds irresistible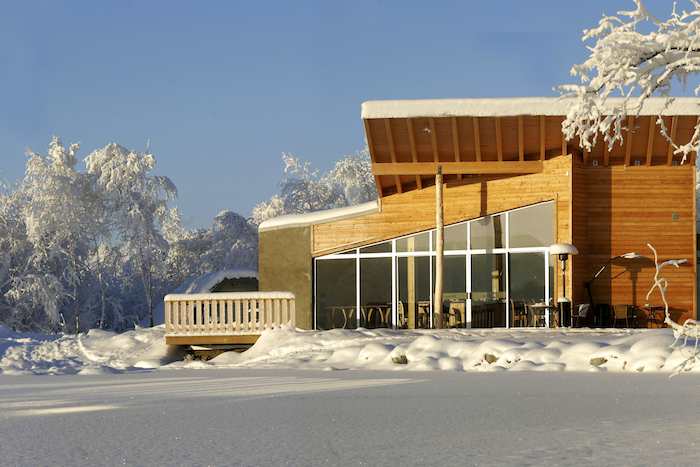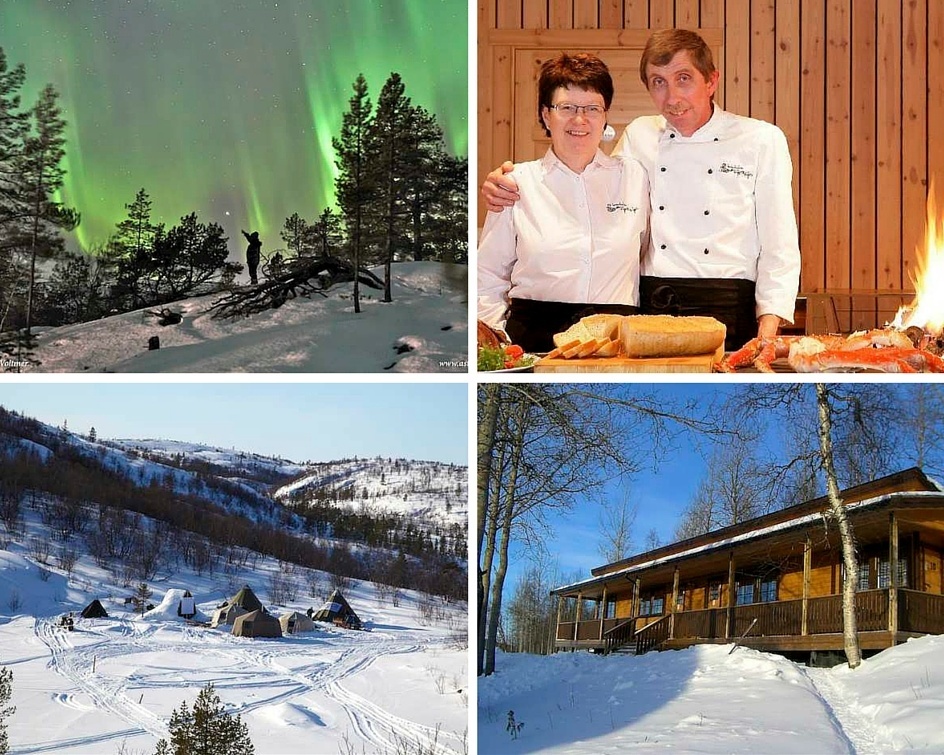 ---
Inntravel, the 'slow holiday' travel company, contact me recently about their Northern Lights short breaks to ask if I'd write about them.
As I'm on the hunt for the perfect Northern Lights package to make my bucket list Aurora Borealis dream a reality, I said yes; particularly because I liked Inntravel's slow twist on short holidays.
'Slow', by Inntravel's definition, means doing things at your own pace – with total flexibility – and sometimes being your own guide. It means taking the lesser-trodden path and uncovering wonderful landscapes, hidden corners and enjoying authentic encounters with local people along the way.
Because Inntravel only offers holidays for individuals, they handle each booking individually, thus allowing you to adapt your itinerary so that it's just right for you.
On the majority of holidays – such as the Northern Lights short breaks above – you can start any day you like, rather than being restricted to certain dates. If you want, you can add extra nights and travel to your destination in whichever way suits you best – you can fly, take your car, or travel by rail.
For more information about Inntravel's way of doing things, take a peek here. And if you fancy a few facts about the Northern Lights to 'pin for later', then this is also for you: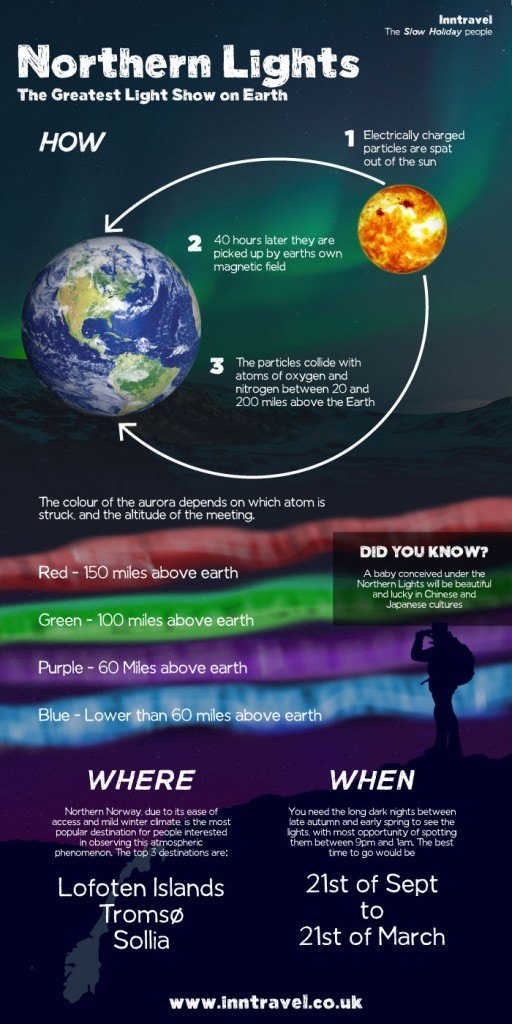 If you LOVE this post please hit one of the social buttons above and share it with your friends. It could be exactly the sort of weekend inspiration they're looking for! Thank you—you're epic (but you don't need me to tell you that)!