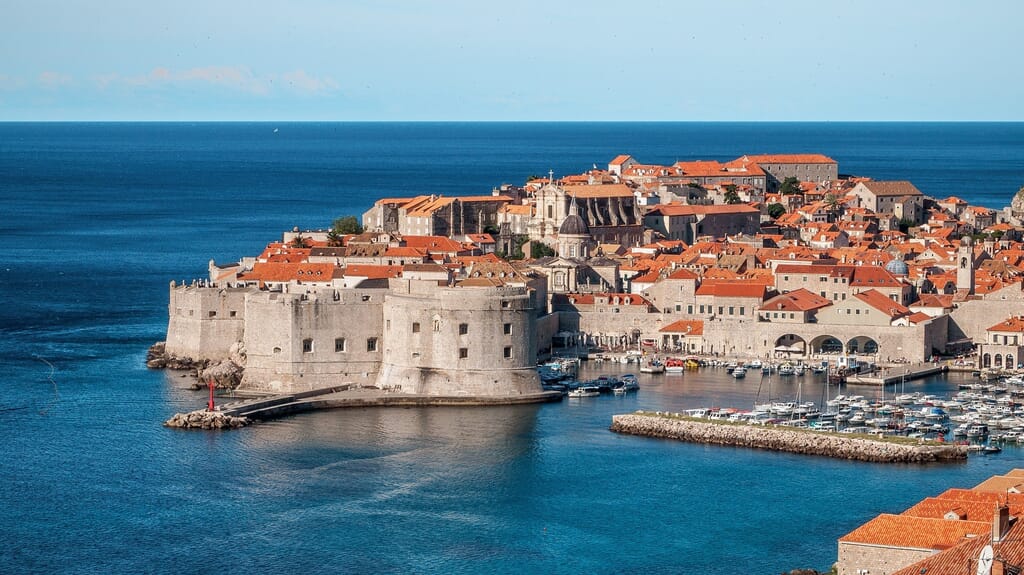 If you have limited time to spend in Croatia's white-stone charm capital, Dubrovnik, then this itinerary takes in the main sites of the city in just one day. It is ideal for those passing through, or those visiting Dubrovnik on a cruise ship.
Be warned though, one day will not be enough to do this incredible medieval city justice. It is, however, plenty of time for you to succumb to its spellbinding charms, fall hopelessly in love with its terracotta tiles, crumbling villas and labyrinthine passageways, and find yourself mesmerised by its tiny bars and restaurants.
More on Croatia
If you've longer to spend in Croatia, here's a great 7 – 15 day guide to check out by Tracy's Travels in Time: An Itinerary for Travelling from Dubrovnik to Zagreb. Or how about exploring the beautiful Dalmatia coastline?
PIN FOR LATER: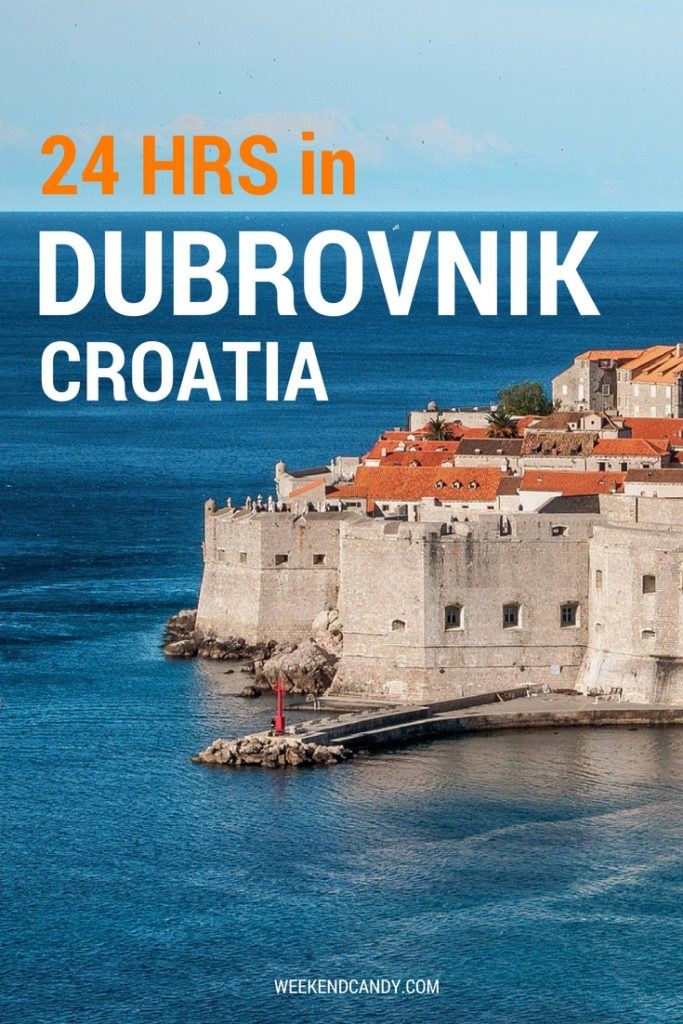 ---
Your Morning
Old Town Charms  | 9am – 11am
Rise early and head to the old city. Start your visit circumnavigating the Old Town. This will help you find your bearings, but it does require a lot of energy to cope with the heat and the steps!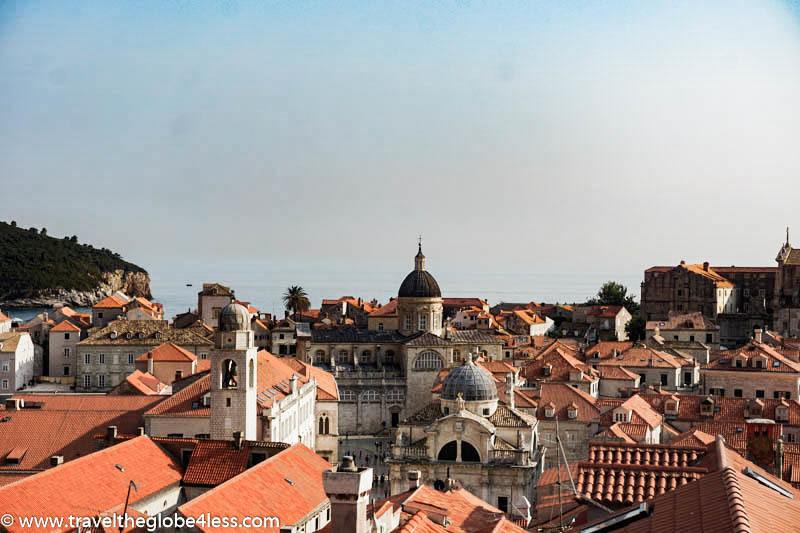 Do this: The city walls trace their way 2km around the medieval city. For a cost of 150 KN (£19 each…ouch!) you can take your time exploring the ramparts. Make sure your camera battery is charged because the walls are a photographer's dream. Bell towers, rambling villas and endless honey-coloured stone create a delightful patchwork.
Go here: Spend the remainder of the morning ambling through the alleyways of the old town. Straight from the set of a medieval movie (some Game of Thrones scenes were filmed here),  its narrow alleys, nooks and crannies are impossible not to get lost in.
Occasionally, you'll catch a glimpse of the sea peeking through cut-outs in the thick city walls, but otherwise it's the plush designer shops, cocktail bars and restaurants that will keep you occupied. Astonishingly, this intricate patchwork of houses, ornate fountains, cathedrals and buildings is remarkably well preserved given it dates back to the 13th century.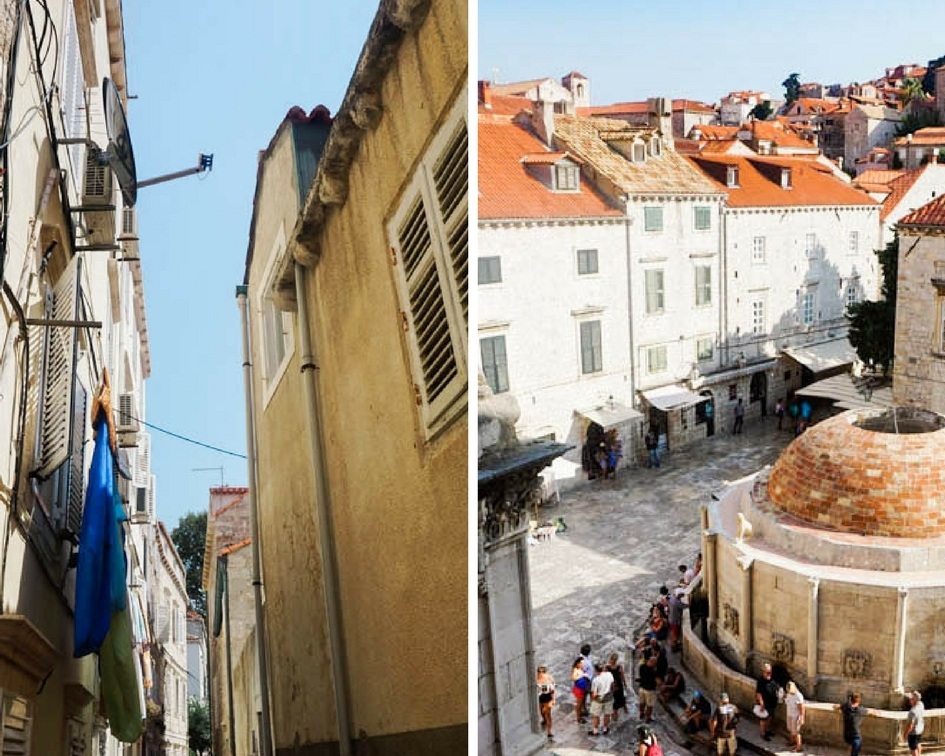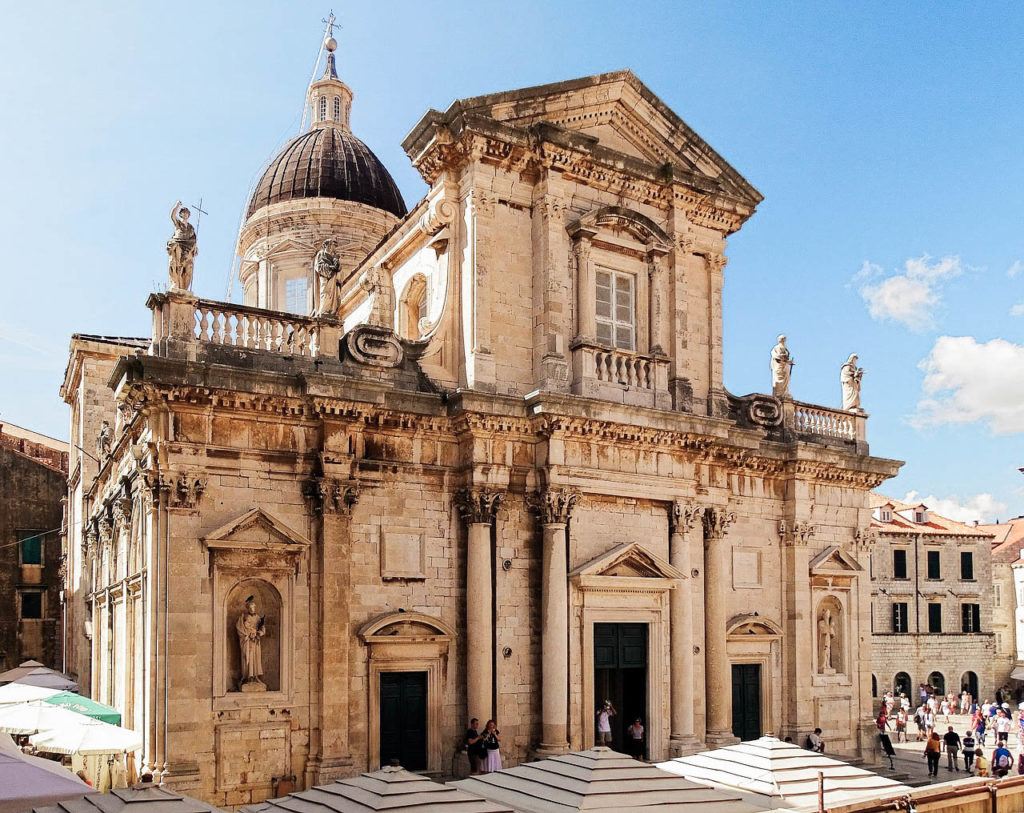 ---
Your Afternoon
Lunch and Mountain Views | 1pm – 4pm
Escape the heat by heading into one of Dubrovnik's many great fish restaurants, then blast away the post-lunch lethargy with mountain-fresh air.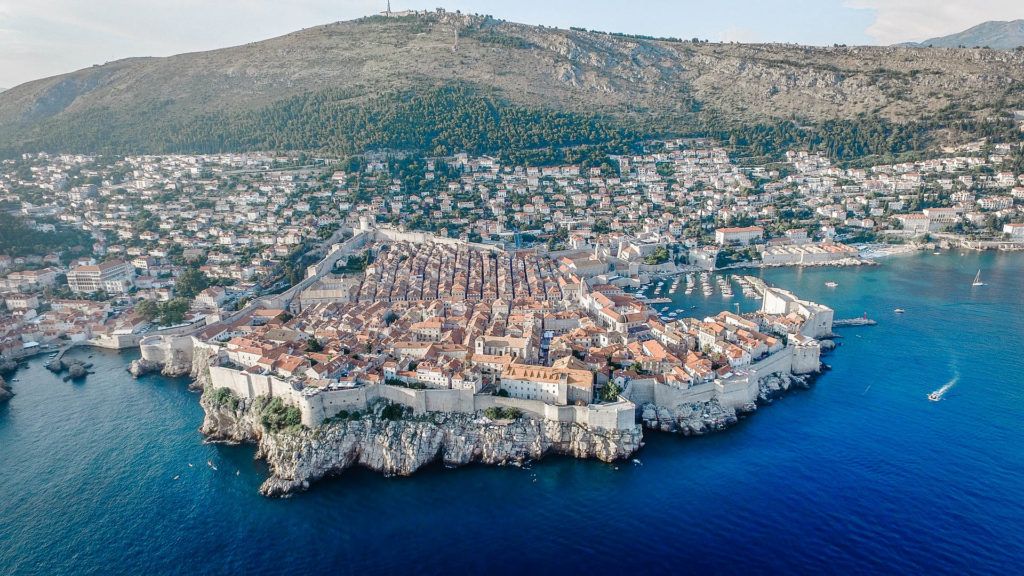 Eat here: Take your pick from any of the restaurants in the Old Town  – Restaurant Dubrovnik , Gusta Me or Lokanda-Peskarija – but take note: prices are high. For top tips on how to save money in Dubrovnik, check out my guide 'how to visit Dubrovnik for less. If time is not on your side, then you may simply have to bite the bullet and suffer the overpriced food fare.
As you'd expect, fresh local seafood tops the menu in Dubrovnik. Pick from staples including octopus salad, black risotto (made from cuttlefish ink), and fried squid.
Do this: After lunch, head to Ploče Gate and take the cable car to Srđ Mountain. You will be whisked to the top in just four minutes and from here you can enjoy sublime views of the old town and islands beyond. Sip on frothy coffees and magnificent desserts in the Panorama Cafe whilst your eyes feast on the views.
Visit this: To the left of the cable car exit is the Homeland War Museum, a photographic memorial of the invasion of Dubrovnik during the Bosnian war. It's a poignant place and worth a quick detour. Overall, it didn't give me a great insight into what caused the war or how it ended but the pictures of the old town under siege are a haunting and stark contrast to the tourist-thronged thoroughfares of today.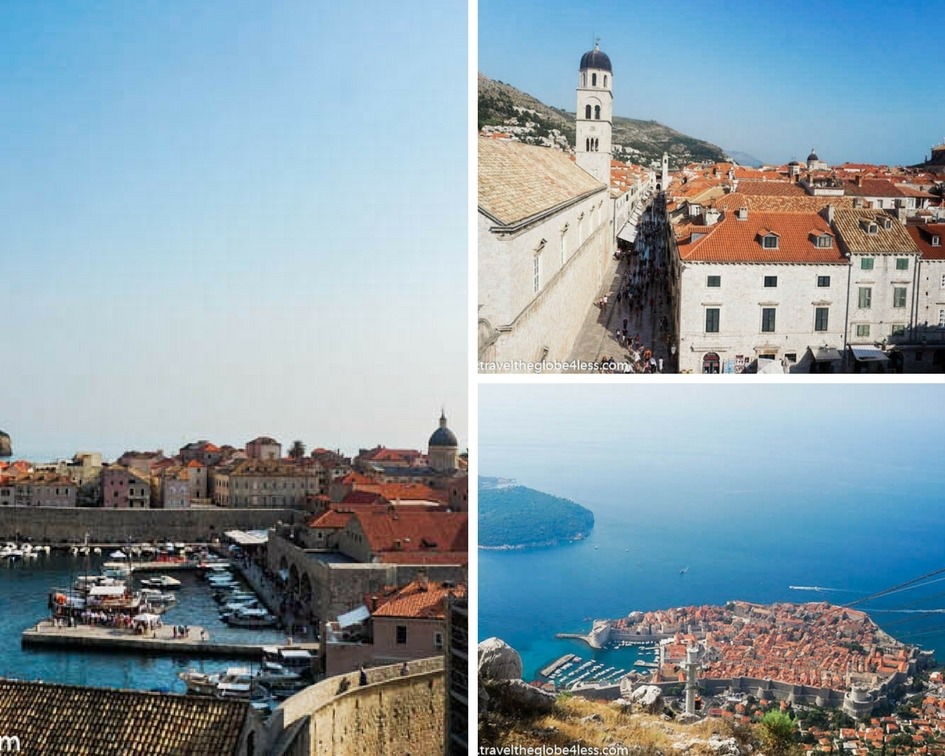 ---
Your Evening
Irish Sundowner | 4pm
As the sun sets on your 24 hours in Dubrovnik, there's only one thing to do: head to the city's most popular Irish bar for some sexy cocktail action!
Go here: If you still have time, head up any one of the narrow passageways off the main street in the Old Town and you will find cocktail bars, wine bars and Irish pubs aplenty. I highly recommend happy hour at The Gaffe. Their margaritas are rocket-fuelled and double servings are a bargain in Dubrovnik.
PS: Because you'll burn so many calories in Dubrovnik clambering up and down stairs, walls and ramparts, you shouldn't feel too guilty about one or two cocktails or ice-creams to end your stay. You'll have burnt way more than you put on, trust me!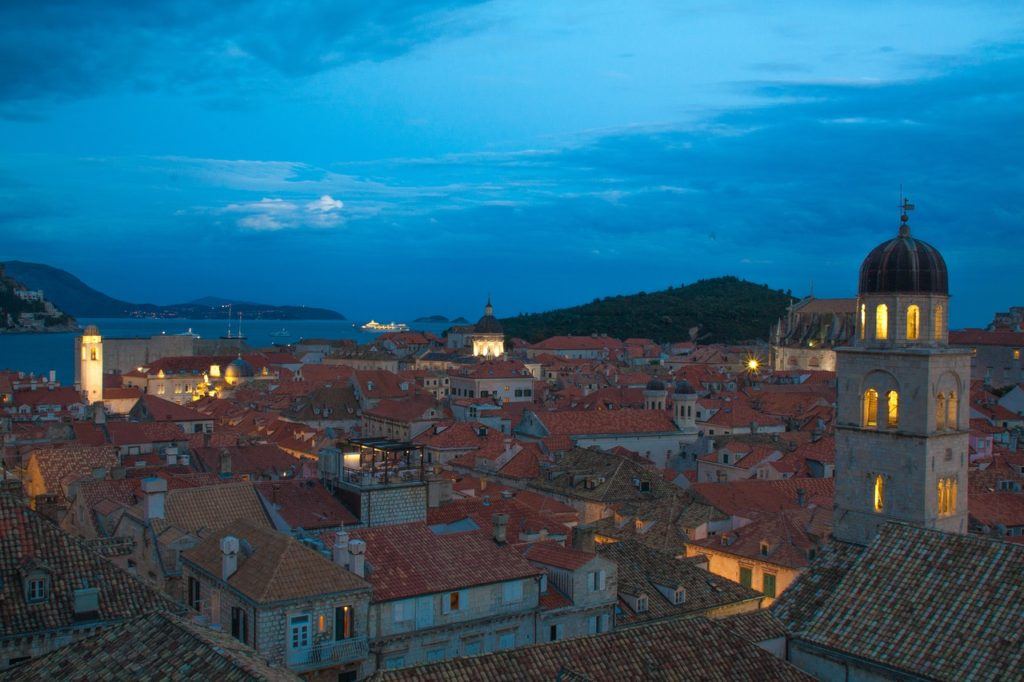 ---
Flying to Dubrovnik: Flights to Dubrovnik Airport (DVB) are in plentiful supply, giving you ample opportunity to make a weekend of your visit, however I have yet to find a bargain-bucket price. Skyscanner is great for comparing costs. If you are determined to bag a good deal, your best option may be to collect as many airmiles as you can and book a reward flight, but remember: you will need to buy tickets early to be successful. Flight time from London in 2 hours 45 minutes.
Dubrovnik Airport to the Old Town: if you're heading to the Old Town, it is probably advisable to get a bus rather than a taxi. It's cheaper and gets you just as close as a taxi would. It takes 30 minutes on the bus to get to the Old Town and costs 40 Kuna.
Someone out there needs this guide to 24 hours in Dubrovnik – so share it wide and be their hero!