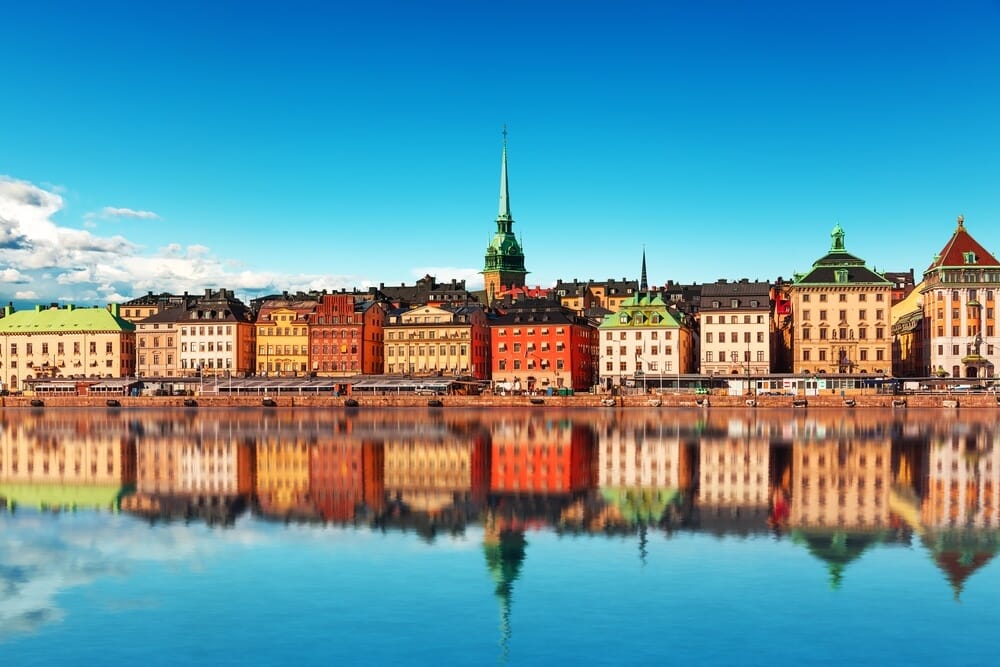 When I booked 48 hours in Stockholm, Sweden, my ulterior motive was to run the Stockholm half marathon. Then life intervened.
An old back injury flared up and my healthy race weekend turned into 48 hours of exploring Stockholm being a little less healthy than I'd planned. Still, it was worth it. I discovered the quirky side of Stockholm and now I'd like to help you do the same with my pick of things to do if you have just 48 hours in this beautiful Swedish capital.
---
NO TIME TO READ NOW?
PIN FOR LATER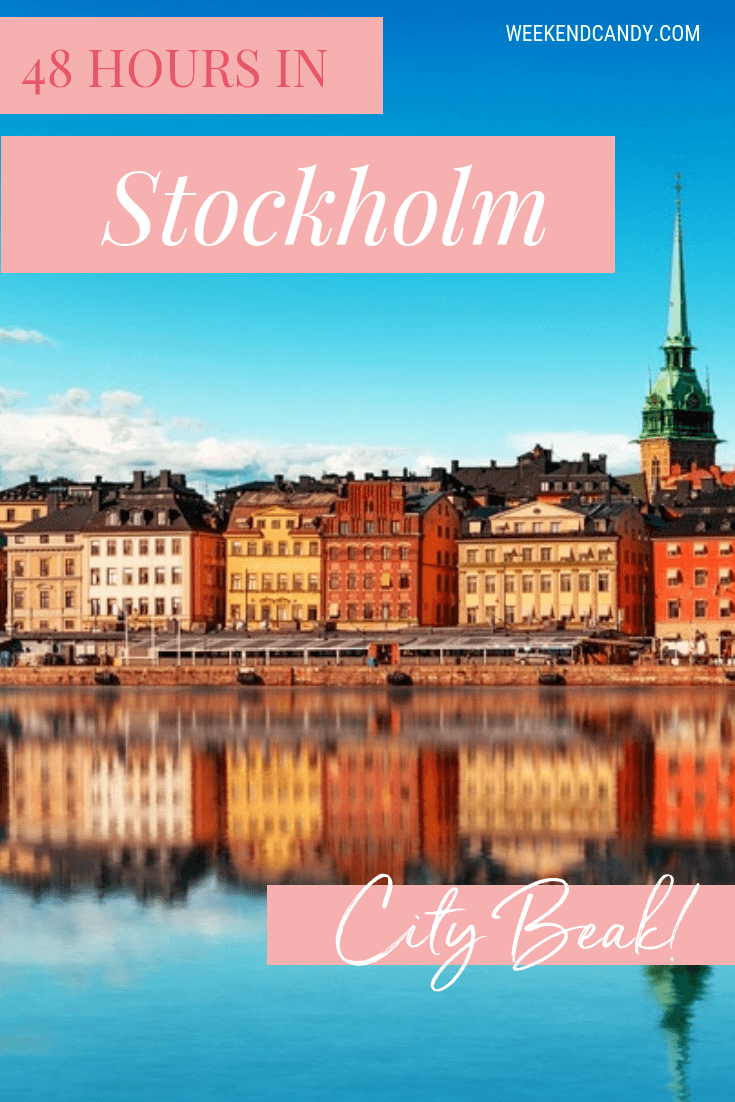 ---
FRIDAY in Stockholm
Travel in style: fly Business
First, fly there in style. Stockholm is expensive, so if you are going to have to dig deep when you get there, at least indulge in some free champagne on the way
I bagged bargain British Airways flights by booking through AVIOS, paying just flat taxes and fees of £85. I'm not usually an advocate of using AVIOS for short haul, but an excess of points, and a Lloyds AVIOS Upgrade voucher meant it was foolish not to.
Boy, am I glad I did. It was the most enjoyable flight I've had in a while – we had a super-nice, attentive flight attendant and enjoyed bubbles instead of coffee. More details: Here's how to build a whopping AVIOS balance in next to no time.
---
SATURDAY MORNING in Stockholm
View Stockholm from above
Paraglide, climb a tower, hire a helicopter or just bag a window seat on your flight, and pray the weather is good. From above, Stockholm is stunning.
Endless woodlands dotted with lakes, fjords, canals and endless boats sequin the city, just minutes from the bustle of shopping, restaurants, bars and the picturesque Old Town (Gamla Stan for those in the know!).
We head to the TV Tower (Kaknastornet), which is a brisk 15-minute walk from the town centre. It's an ugly, brown concrete monstrosity, which won't be winning any architectural competitions unless the seventies makes a comeback. It's a bargain by Swedish standards, at just 55 SEK each for a swift ride to the top (around £4.50).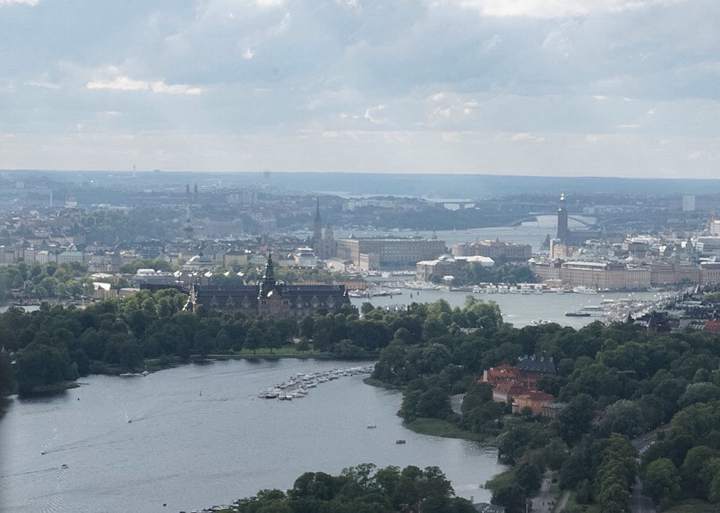 It definitely provides a good panorama of the city, but sadly you won't capture much of it on film as they have built a metal cage around the viewing platform. Without a tiny camera, you have precious little chance of getting a picture which won't make people wonder if you have strayed on to the wrong side of the law.
You will however be able to admire the sleek lines of the cruise ships entering the city, and enjoy far reaching views over the archipelago, but photos to extend your memories may not be competition worthy!
For an alternative view of Stockholm from above, head up to the viewing platform above the Gondolen restaurant, in the heart of the city, next to the Slussen metro station.
In true travel hack style, this is FREE, but be warned, the views are good, rather than spectacular, but the effect of the climb on your thighs is definitely lasting!
---
SATURDAY AFTERNOON in Stockholm
Explore The Old Town
It's impossible to come to Stockholm for 48 hours and not visit the Old Town, as it is sandwiched on one of the main islands of central Stockholm.
You could wander the labyrinthine cobbles for hours, peering into quaint shop windows, indulging in a little souvenir shopping or simply admiring the endless colourful views of Hansel and Gretel-style buildings.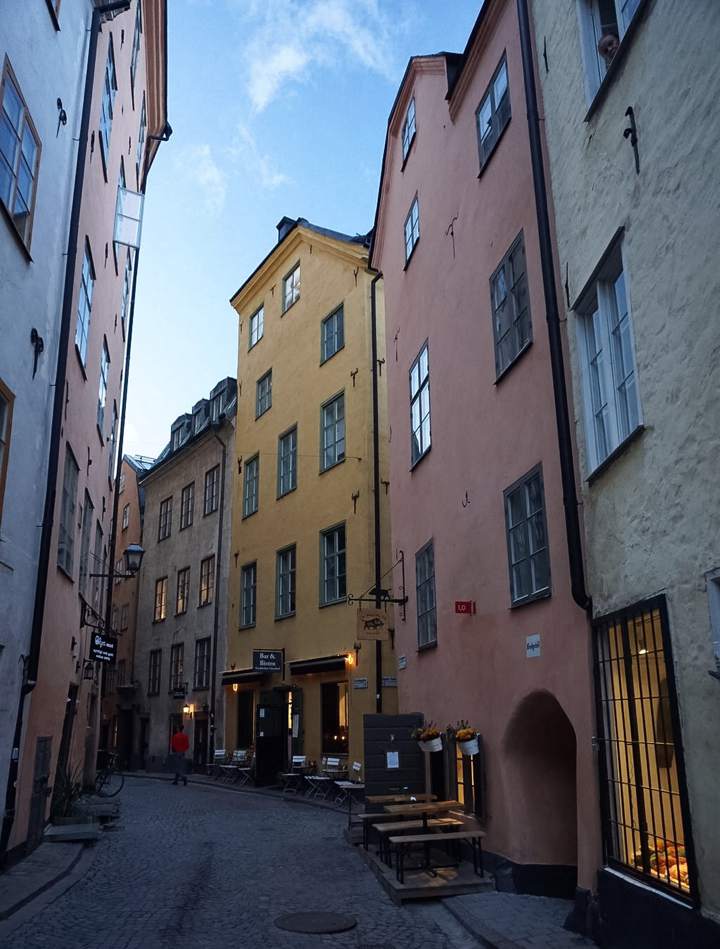 The bright, vibrant colours are true eye candy, and you may feel as though you have stumbled upon secret gatherings of Illuminati, as minute art galleries and bookstores host private intimate soirées.
For the weary, there's an eclectic selection of bars and coffee houses in Stockholm hidden behind dark doorways, and cobbled alleyways. A selection of blankets are on hand at most, allowing you to venture outdoors, even if there is a slight evening chill.
---
SATURDAY EVENING in Stockholm
Chill at The Ice Bar
Prepare to dress like an Eskimo (forget any notion of glamour!) and head to the original Ice Bar on the ground floor of the Nordic Hotel, behind central station.
195 SEK (around £16) gets you a 40-minute experience, including one alcoholic beverage served in a solid iceberg of a glass. The entire bar, walls, seats and tables are carved from ice which is maintained at a biting -7C temperature.
Decorated ice panels glow an eerie blue, and carvings sculpted into the glass take on a brilliant white haze. You can select from a variety of brightly coloured cocktails. Ours were an other-worldy, luminous, turquoise, looking stunning against the sleek icy backdrop.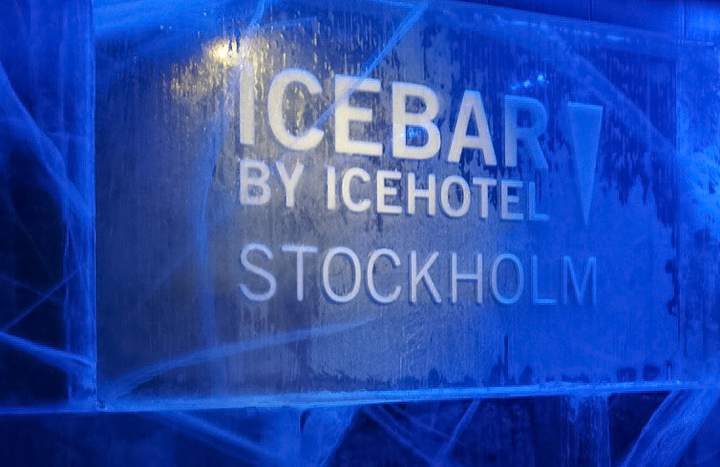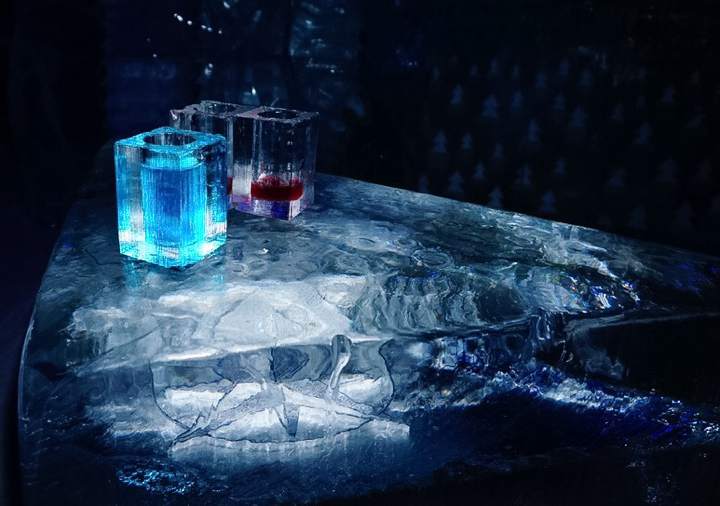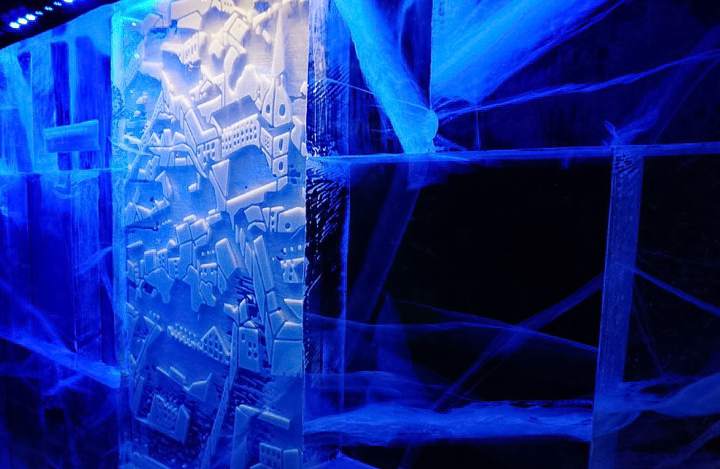 ---
SUNDAY MORNING in Stockholm
Run the shoreline
I can hear the resounding groans across Britain right now! I know this might not be everyone's idea of a 48 break in Stockholm, but for me, an early morning run in a foreign land is a way to really see a city.
If it weren't for this habit, I would never have seen locals practising Tai Chi at dawn in Hanoi, been chased by school children through paddy fields in Java, or had to dodge snakes on the road in Borneo.
A run around the shoreline in Stockholm is picture-postcard pretty. The streets are empty (in sharp contrast to the afternoon bustle), and you can gawp at the splendour of the intricate designs on the pastel coloured buildings (just don't trip!)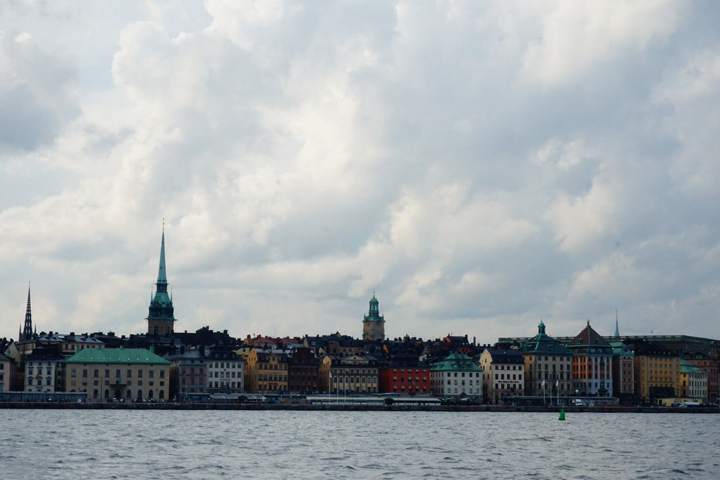 ---
SUNDAY AFTERNOON in Stockholm
Take a chance on The Abba Museum
Youngsters might not understand the appeal of ABBA (Agnetha, Bernie, Bjorn and Anna-Frida), but for anyone born in the seventies, an ABBA anthem will likely recall memories of your mother or grandmother dancing around an Hoover whilst singing Dancing Queen at the top of their voices.
The Swedish pop sensation took the world by storm, after winning the 1974 Eurovision Song Contest (a big deal at the time) in Brighton.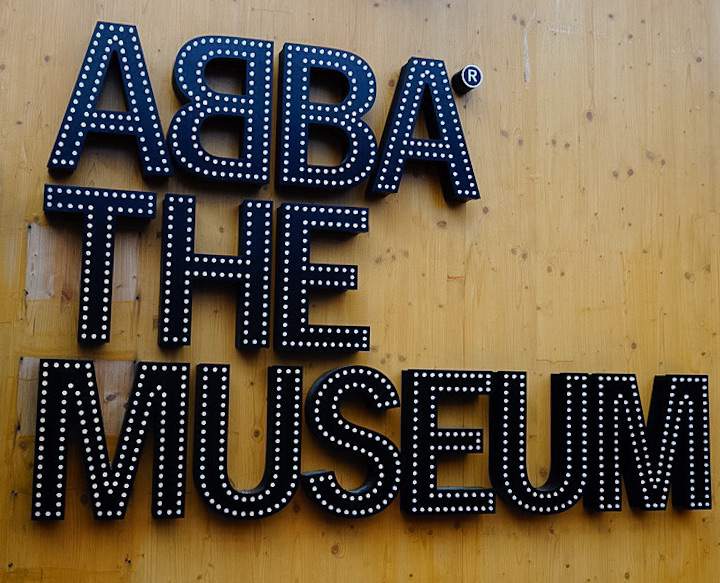 The museum is in a tree-lined parkland known as Djurgarden, and is as satisfyingly glittery and gaudy as you would expect from the flamboyant four.
Want a picture as part of the group? No worries, just hop on to the platform by the entry and pose away. Want to sing on the stage with ABBA? No problem. The brave can sing to a motley audience alongside virtual replicas of the band. Want to mix a record with ABBA? Yes you can! Just be warned, it's not private, and you may have an audience for your less than dulcet tones!
The museum is bright, bold, cheesy and awesome rolled into one. The seventies outfits on display are shockingly bad, deliberately so to ensure ABBA stood out in that contest. They sure did with their six inch platforms, and tight fitting, psychedelic shiny leggings – and that's just the boys!
---
48 Hours in Stockholm – My Top Pick
The Vasa Museum
I'm not one for lengthy museum visits, but the Vasa Museum is my exception. We managed an unbelievable 2 hours in here, fascinated by the only surviving 17th-century galleon ship, housed in a cavernous hanger on one of the city's many islands surrounded by woodland.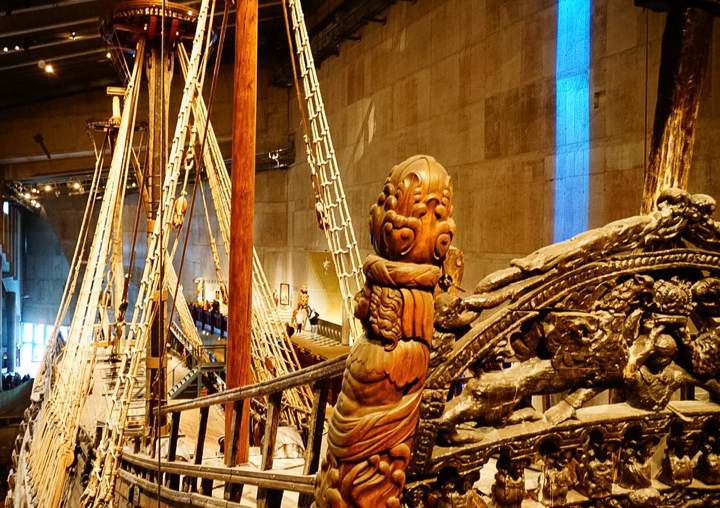 The museum recreates the story of the doomed Vasa, which sailed just one measly kilometre before listing severely, engulfing the cannon holes in enough water to plunge the ship to its resting place on the inky black seabed, which was to become its home for over 300 years.
In the melee that ensued, over 30 people lost their lives, the skeletons of which were recovered during the salvage operation, and a selection are now on display in the museum, a poignant reminder of that fateful day.
You will likely gasp in awe as you pass through several sets of doors (all part of the elaborate climate control system) and enter the huge, dimly-lit hall. The colossal bow towers over you, and your first glimpse of the vessel in its splendour, is absolutely breathtaking.
Ornate carvings adorn the bow and cannon holes, an unexpected surprise on a 17th-century, wooden ship. It's reminiscent of a scene from Pirates of The Caribbean, and is vast. 18 metres high at its highest 11.7 m wide and 52.5 m long, this is the largest preserved ship on the planet. Just mind-blowing!
The exhibition has been cleverly designed on 5 levels, allowing you to admire the ship from every conceivable angle. You can marvel at the underbelly, gape at the sculptures on the mid ship, gaze down upon the vast decks from above, and sit in awe staring at the preserved designs on the ship's stern.
The only thing you can't do is go into it. Just the presence of visitors' breath contributes to the degradation of the ship, and scientists, carpenters and curators alike are constantly striving to find new and innovative ways to preserve this incredible exhibit for future generations.
The whole exhibition is fascinating, from the films showing the raising of the ship, to the interactive games, recreated cannon deck, and tales of the investigation into the doomed vessel.
Perhaps not surprisingly, no convictions were made. After all, the king commissioned the ship, and was putting pressure on the shipbuilders to launch.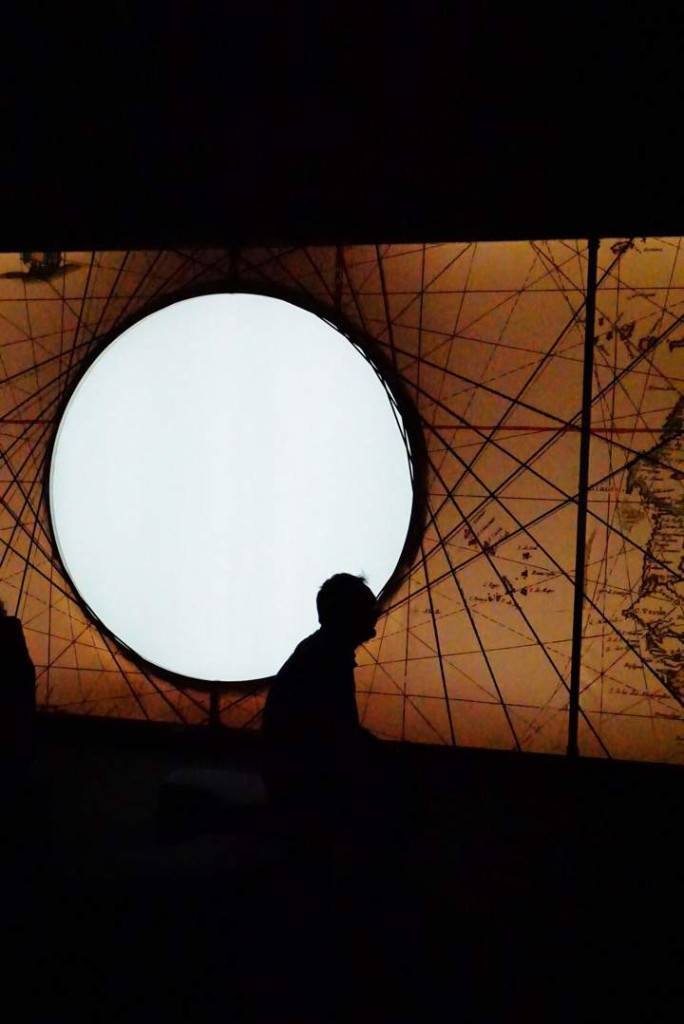 When the ship finally set sail, it had already failed a stability test – a not very scientific test in which sailors ran repeatedly from one side of the ship to the other! The Vasa never really stood a chance, being too narrow, too tall and lacking sufficient space to carry enough ballast to stabilise it.
I could wax lyrical about this gem of a place, such was its magnificence, but don't take my word for it, save your AVIOS, book a flight and go. This museum alone justifies the trip!!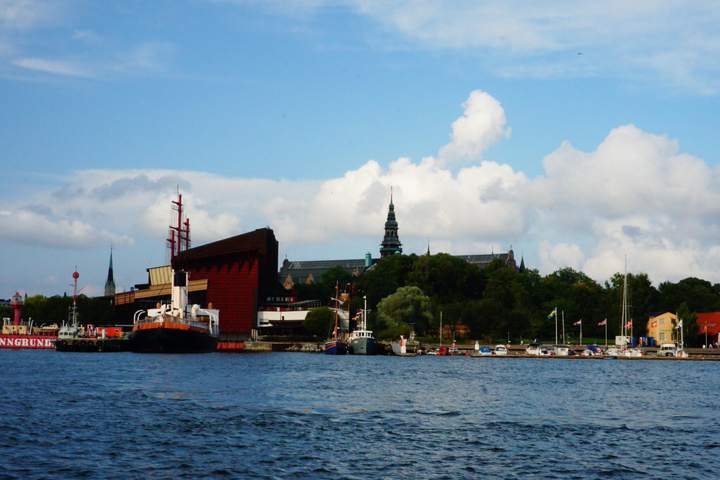 ---
3 ways to save money on a Stockholm city break
A few words of warning before you travel. Stockholm has a deserved reputation for being eye-wateringly expensive. A few tips may help to soften the blow.
Under NO CIRCUMSTANCES get into a cab. It's a rookie mistake, and will cost you dearly. Five miles later, seventy pounds poorer, and close to cardiac arrest, we disembark from a cab trip designed to rest our poor feet.
Don't go without a guidebook having figured out some key logistics, such as the best way to get from the airport (Arlanda Airport Shuttle in case you are wondering, at 99 SEK for a single, free WIFI included).
Don't leave any requests for an upgraded room until check in. Busy hotels mean no availability for late arrivals. If you are a Gold member, contact the hotel beforehand to express your preference for a greater chance of success.