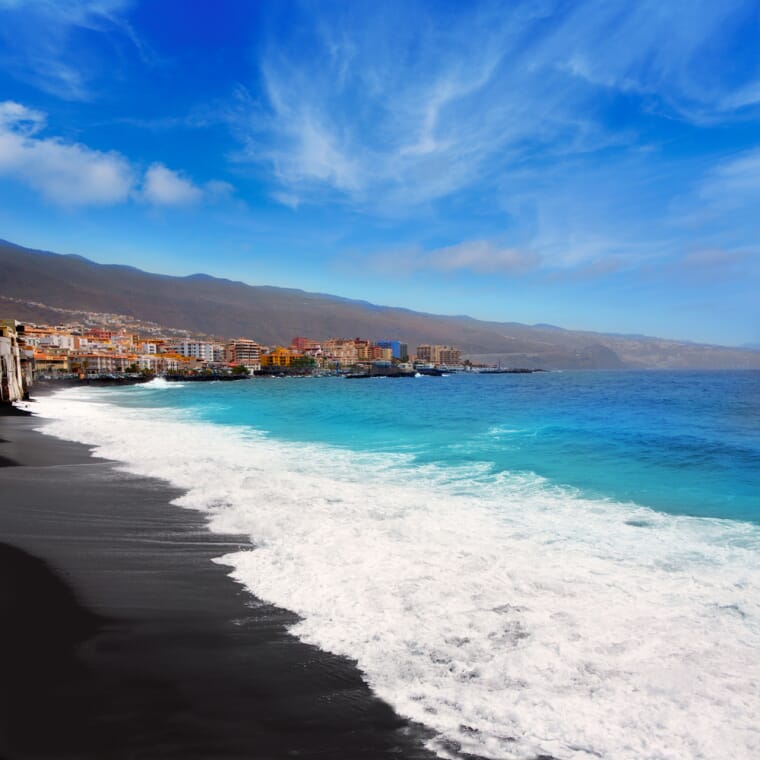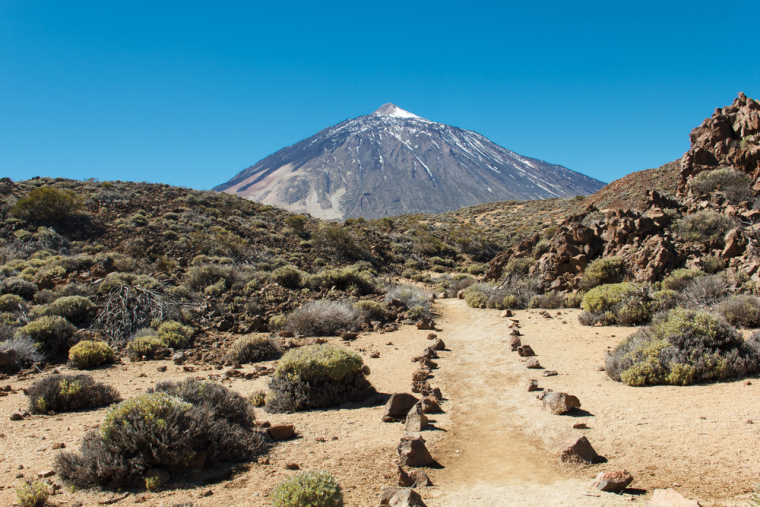 Mount Teide, Tenerife,
Canary Islands
Mount Teide volcano is Spain's highest peak, rising a massive 12,198ft above sea level. It sits at the heart of the island in a Unesco World Heritage site, surrounded by a 10-mile-wide volcanic crater. If you've never been to Mars (well it's polite to ask), this is the next best thing.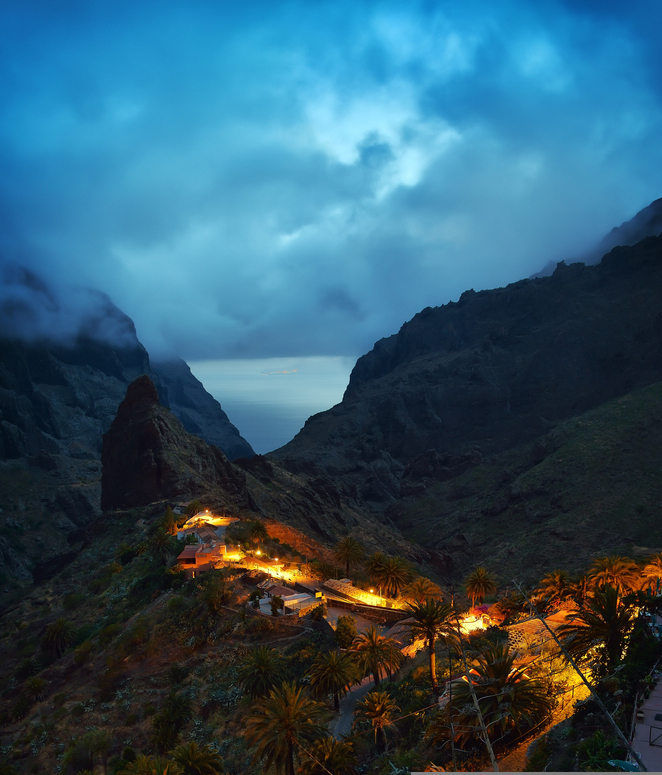 Masca Village, Tenerife,
Canary Islands
If you can survive the teeth-chattering hairpin-bend roads through the Teno Mountains, then you'll end up in Tenerife's most picturesque village, Masca. Until the 1970s this village was virtually unknown and could only be reached by donkey. Now it's a magnet for tourists, with a strong disposition, thanks to its lush flora, deep ravines, and traditional stone houses.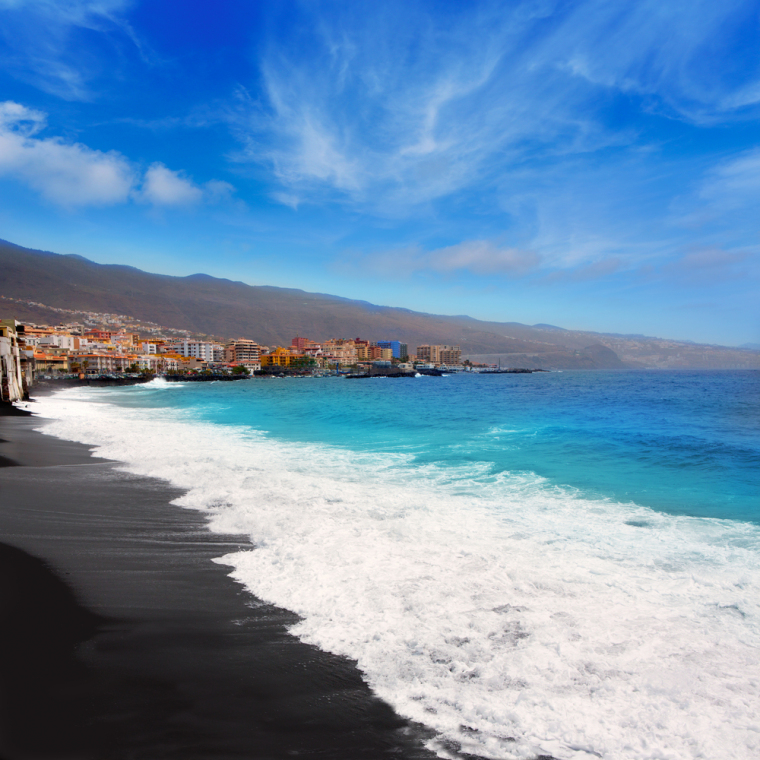 Black sand beaches, Tenerife,
Canary Islands
Tenerife has a great collection of beaches, some man-made with fine golden Sahara sand and others naturally occurring from Tenerife's raggy volcanic splendour. The latter have an exotic appeal to them, awash with black volcanic sand and foaming turquoise sea. The most popular beaches in the south of Tenerife are, Playa La Vistas, Playa Torviscas, Playa Fañabe and Playa del Duque.
Candelaria, Tenerife,
Canary Islands
A short drive from Santa Cruz, in the north-east of Tenerife, lies the coastal resort of Candelaria. Deeply rooted in religious tradition, it is a great place to get to get up close and personal with Tenerife's religious art and architecture.
Dragon tree, Icod de Los Vinos,
Canary Islands
Dragon trees are a famous part of Canarian flora, but the oldest and most famous of them all is this one in Icod de Los Vinos. It stands a massive 17 metres high, has a base diameter of 20 metres, and has clocked up an impressive 1,000 years doing tree-like things (interestingly, its age is not counted by its rings, but by the number of 'forks' at its base). Dragon trees get their name because of the red resin that oozes from their bark (which is worse than their bite, I hear).
Got any Tenerife first-time tips to share?
I'd love to hear them.