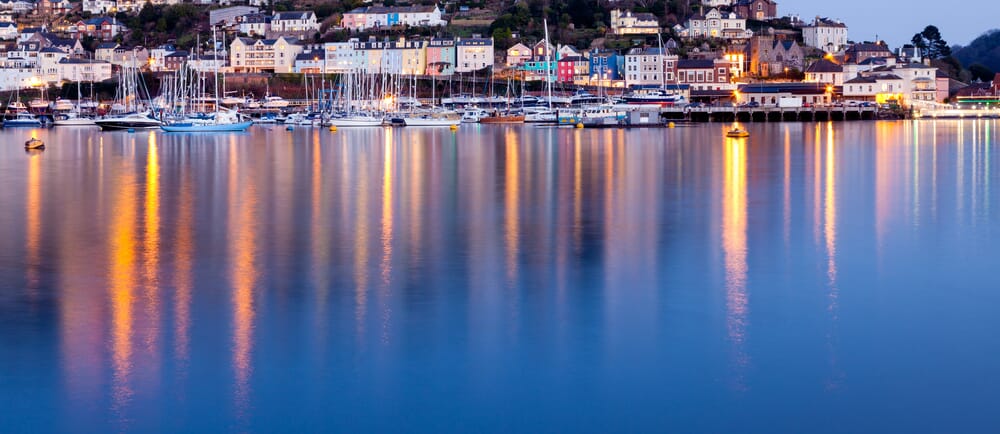 DARTMOUTH, Devon – In front of me, there is a man dressed as Goldilocks drinking a pint. To my right, a smiley girl lifts up a balloon wrapped in tin foil and tells me it's the moon; sitting next to her is the cow who jumped over it eating a slice of Humpty Dumpty cake.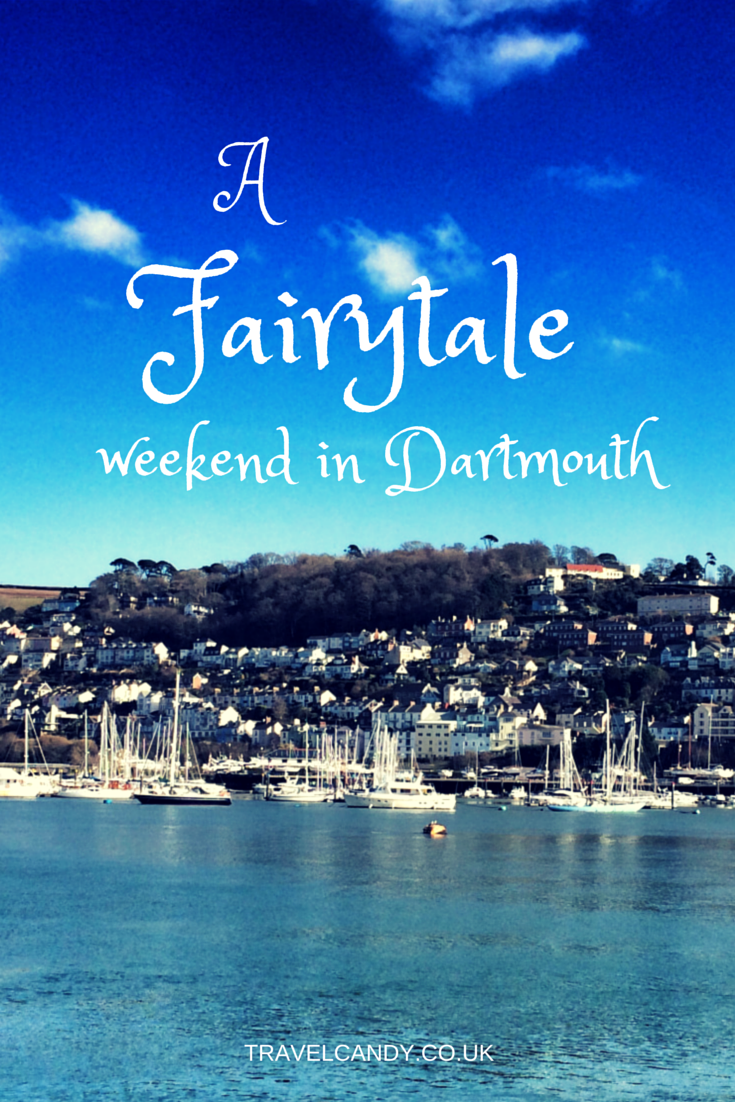 I wander around the corner of the Old Market Square – trying to stay upright in boots not made for century-old surfaces – and come face-to-face with a sheep, with stubble. Looking lost.
It's not a normal weekend in Dartmouth. This is the Delicious Dart Trail weekend.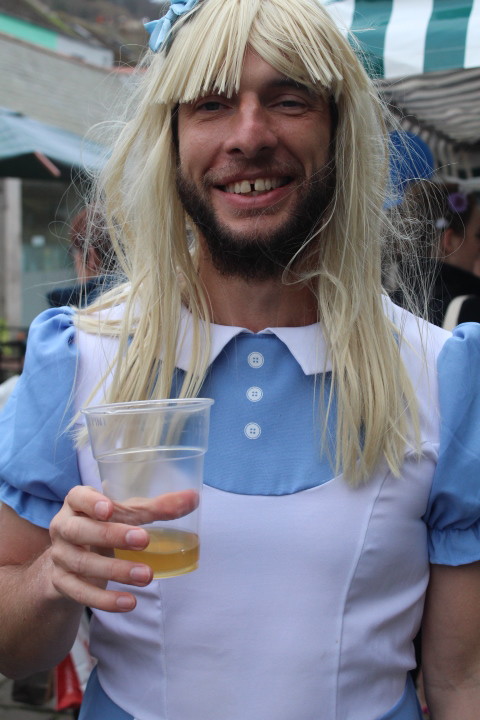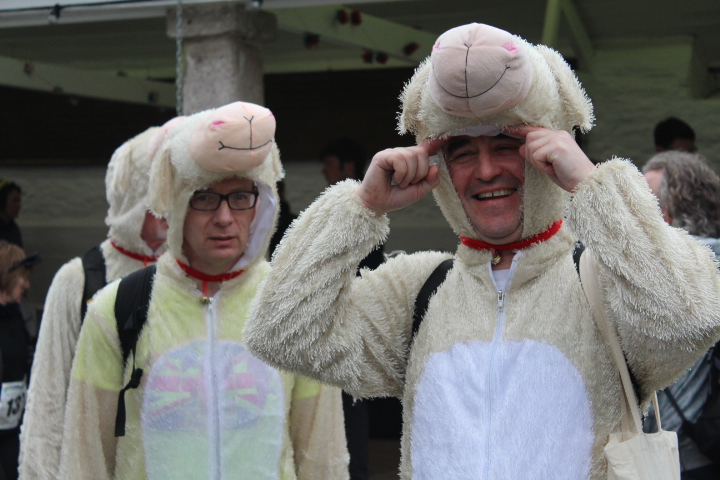 A weekend in Dartmouth with a twist
Inspired by the Marathon du Medoc, France's famous festival of wine and running, and organised by the wonderful Kate Treleaven, the Delicious Dart Trail is a 15 (or 10) mile fancy-dress run with one mouth-watering quirk: along the way you can chomp, chew and guzzle the very best of locally-produced food and drink.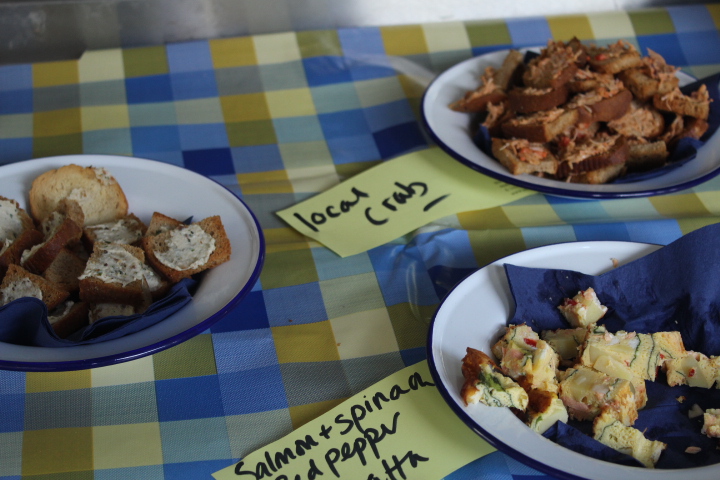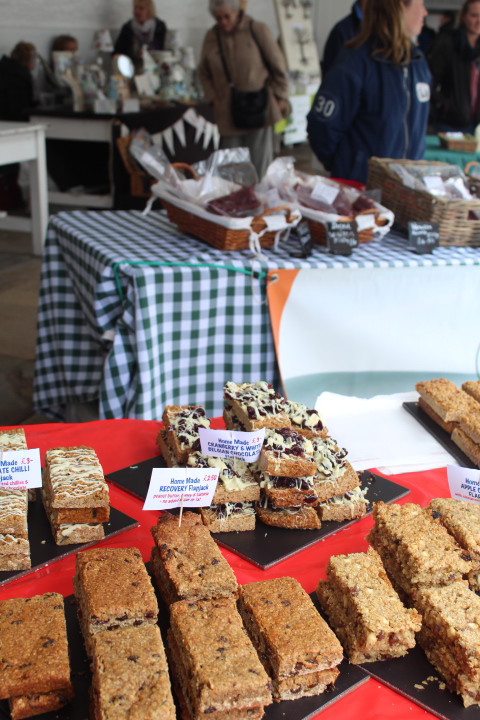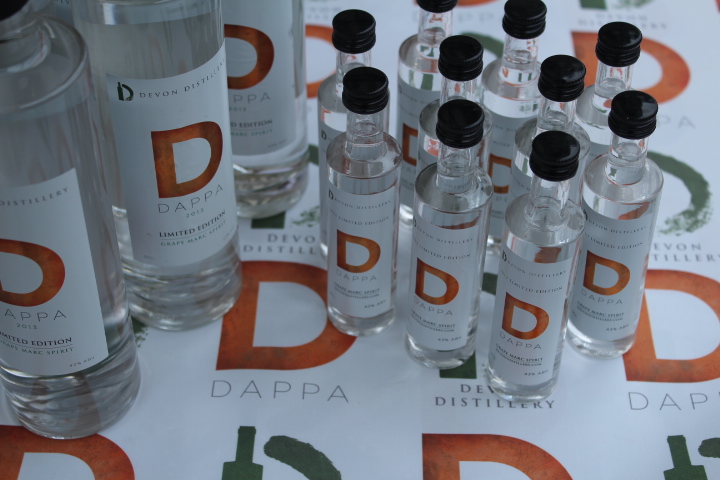 This year, the theme is fairytale characters, which explains the garish wigs, tutus, sparkly wings, fake beards, food stalls and giant white rabbit who's just walked past me.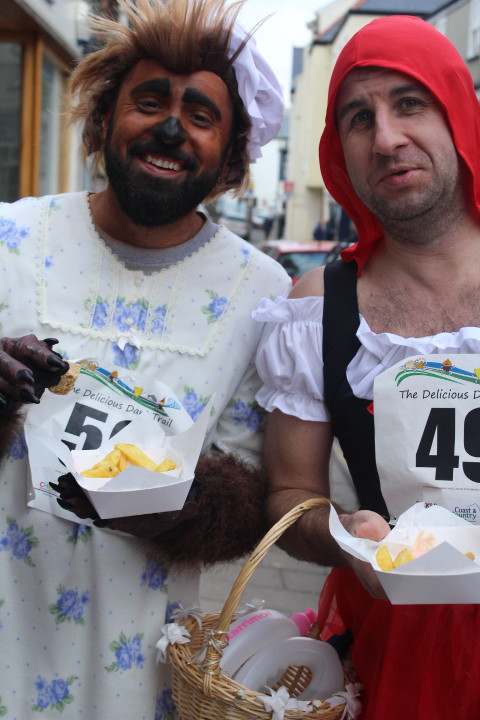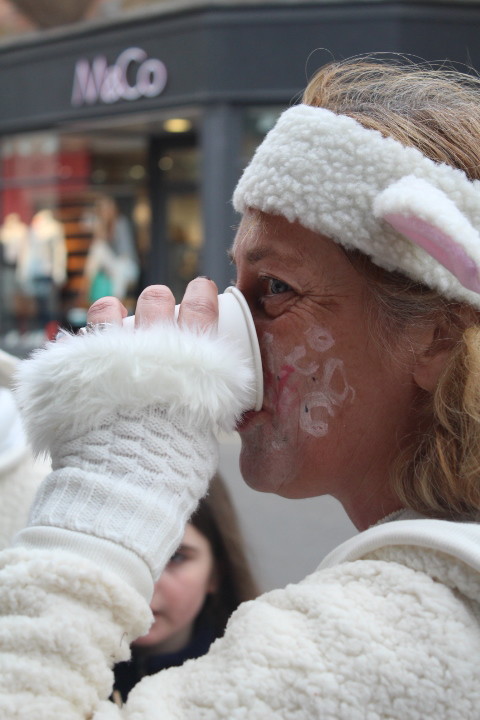 But there's something else infectious going on this weekend in Dartmouth, if you look closely enough.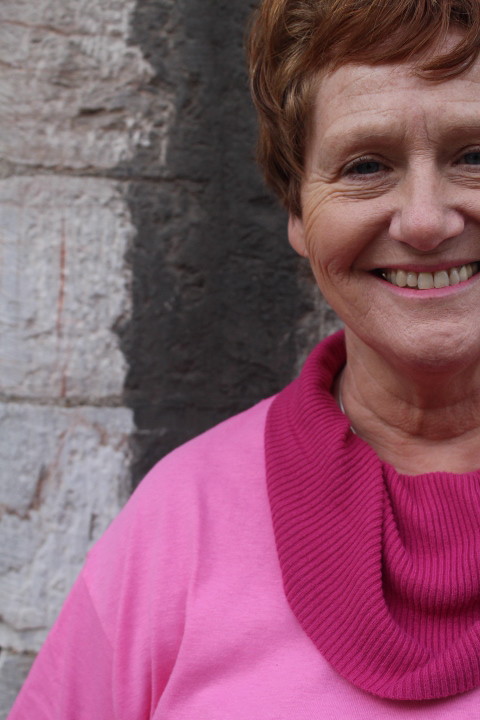 It's as if Tinkerbell has sprinkled love dust in the air – the people are cheerful in a way that I've not experienced in a town of this size before.
In fact, from the moment I arrived here (not to run you understand, but eat – I have my hips to think about), I've had enthusiastic hugs, mile-wide smiles, and cradling handshakes.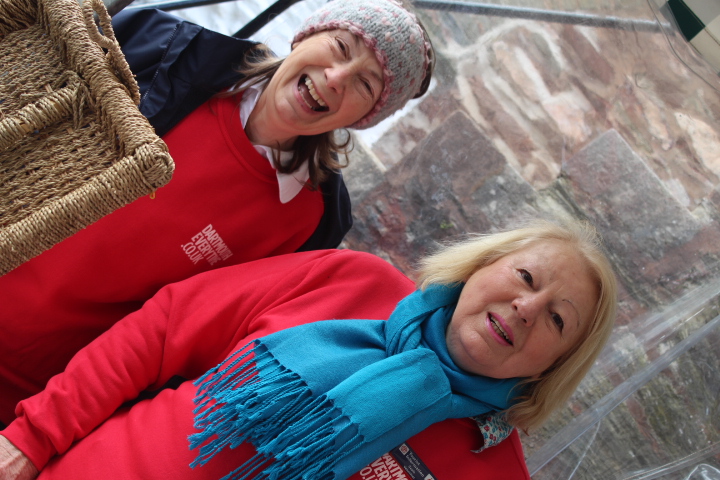 It started with a white envelope, a smiley face and warm wishes of a pleasant weekend from Lorna of JustB – where I stayed on Friday.
And it carried on throughout my first day: a delicious French lunch in Saveurs came stuffed with sparkle from the girl serving me, the walk along the South Embankment glistened with cheery smiles from visiting couples and families, and even my evening meal at the Rockfish brought fresh dinner-buddies alongside the fresh fish.
Indeed, spend a weekend – or even just 12 hours in Dartmouth – and you'll find pukka warmth virtually everywhere you go. People are genuinely pleased to see you in their shops, their galleries, their restaurants, their cafes, and at their festivals.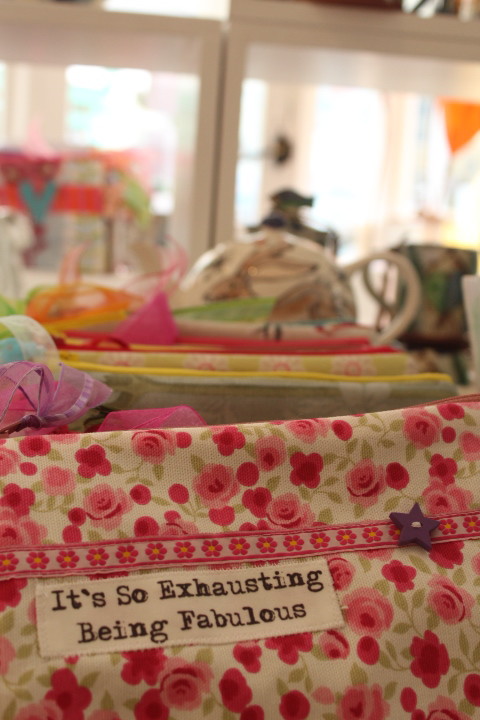 The town that knows how to welcome you
Perhaps it's the fact that Dartmouth is a historically-rich maritime town, and centuries of sending loved ones to sea, then welcoming them home safely, has left the people with an inability to be sniffy.
Or maybe it's because so many people here have left the corporate world to pursue their lifelong dreams; craft shops (such as The Crafted Emporium) and galleries, (much like Baxters Gallery) are run by friendly owners with similar stories of city disillusionment and a yearning to lead a simpler life.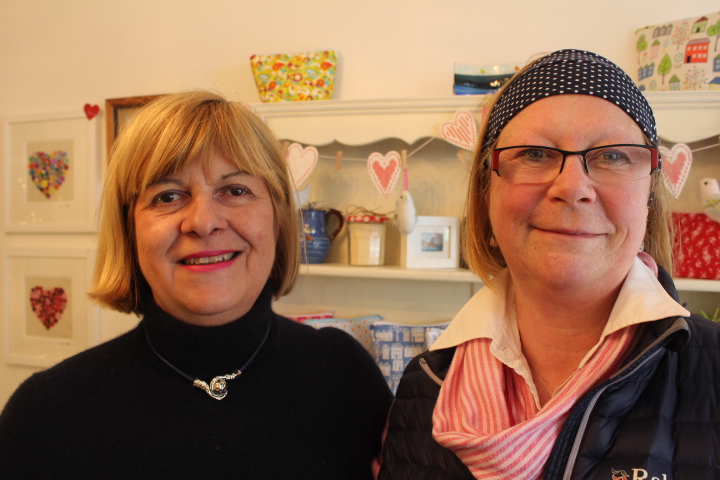 Their happiness is palpable – and infectious. This here, my friends, is real community.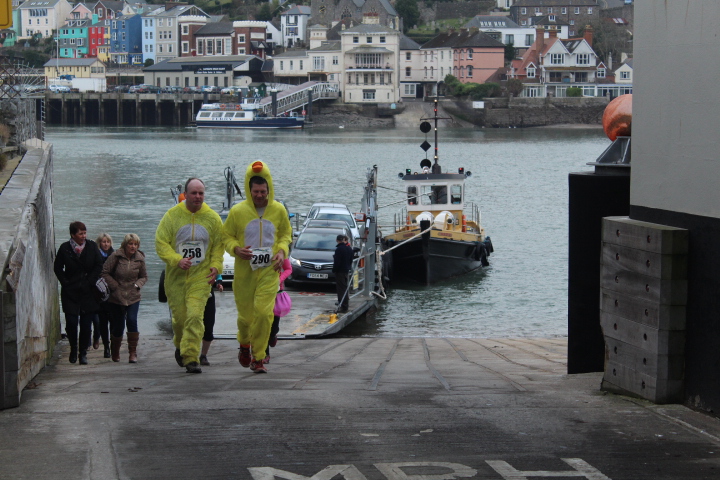 For me, the defining moment of Dartmouth fraternity was the Delicious Dart Trail. In 2013, 220 people entered The Delicious Dart Trail (raising £5,000 for charity) and this year 350, running for the charity CHICKS.
The runners I saw crossing the Dart Trail's finish line were flushed with praise, revelling in the beauty of the countryside they'd just run through, and the quality of the food they'd tried along the way.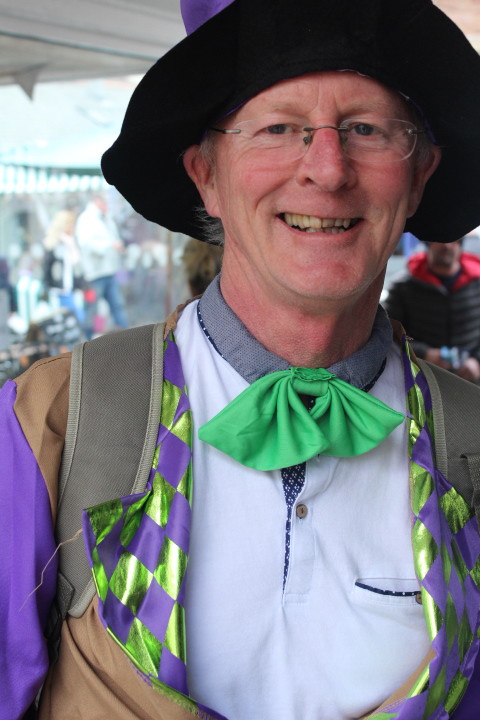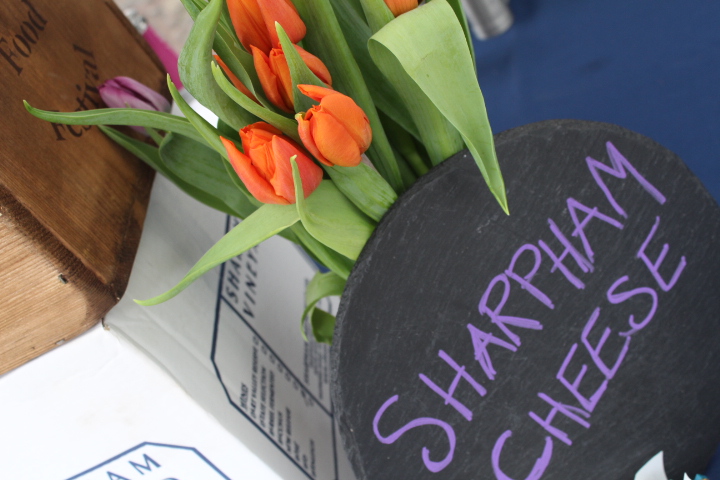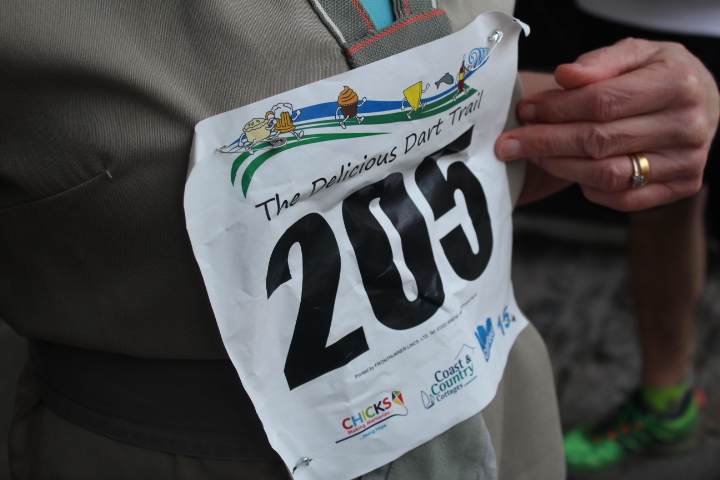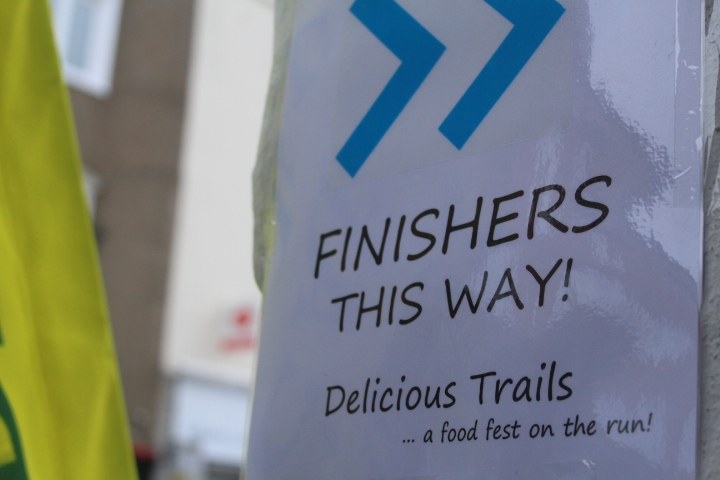 Kate welcomed them into Dartmouth's Old Market Square herself (dressed, fittingly, as the Queen of Hearts), and pointed them in the direction of their awaiting Coast and Country goody bags; further thoughtfulness from the Delicious Dart Trail's organisers and sponsors.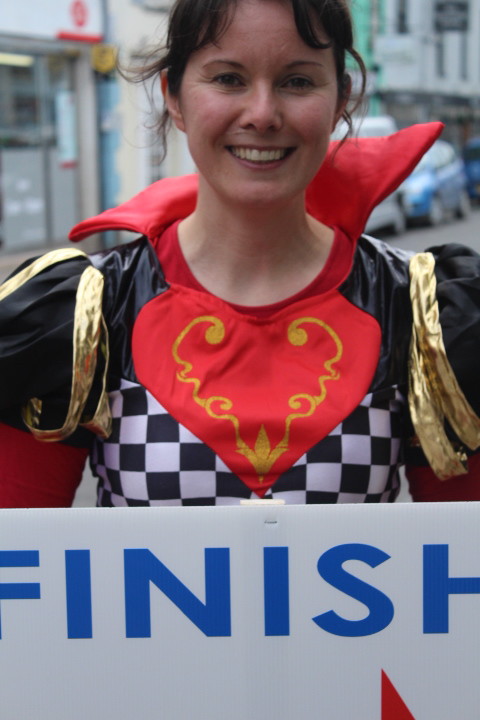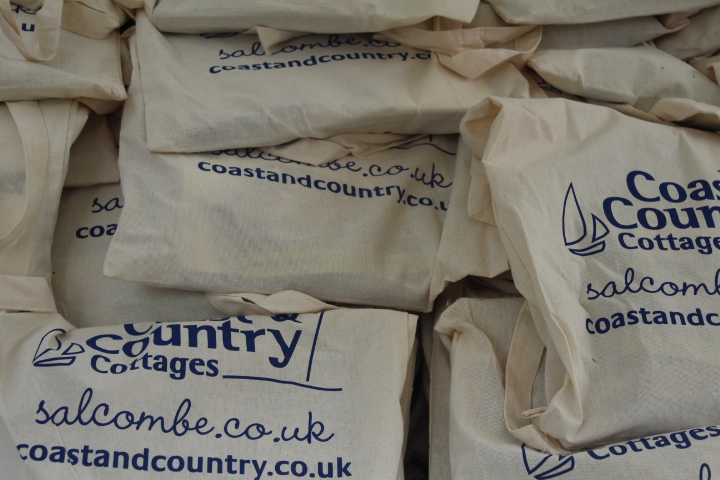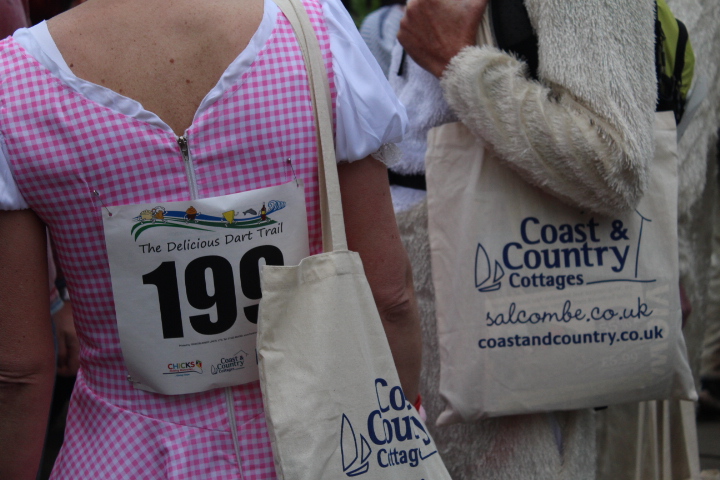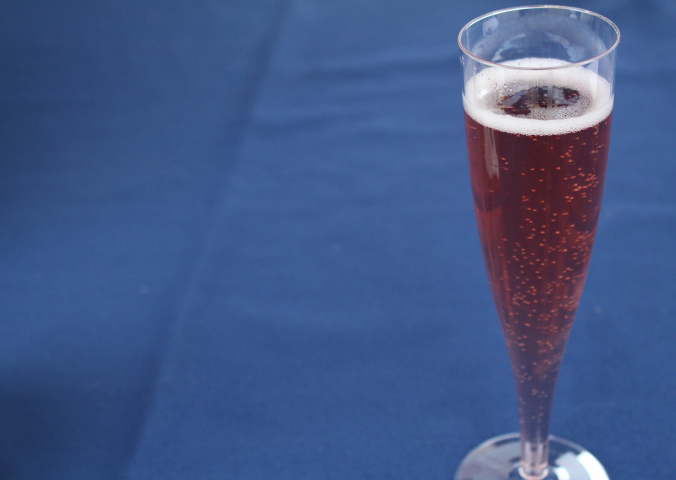 As well as goody bags, there was more food to try, more fizz to drink, and more camaraderie for the runners to soak up.
For the Delicious Dart Trail's spectators, the town's shops and eateries had also gone out on a limb: a trail led you around Dartmouth's most picturesque sites.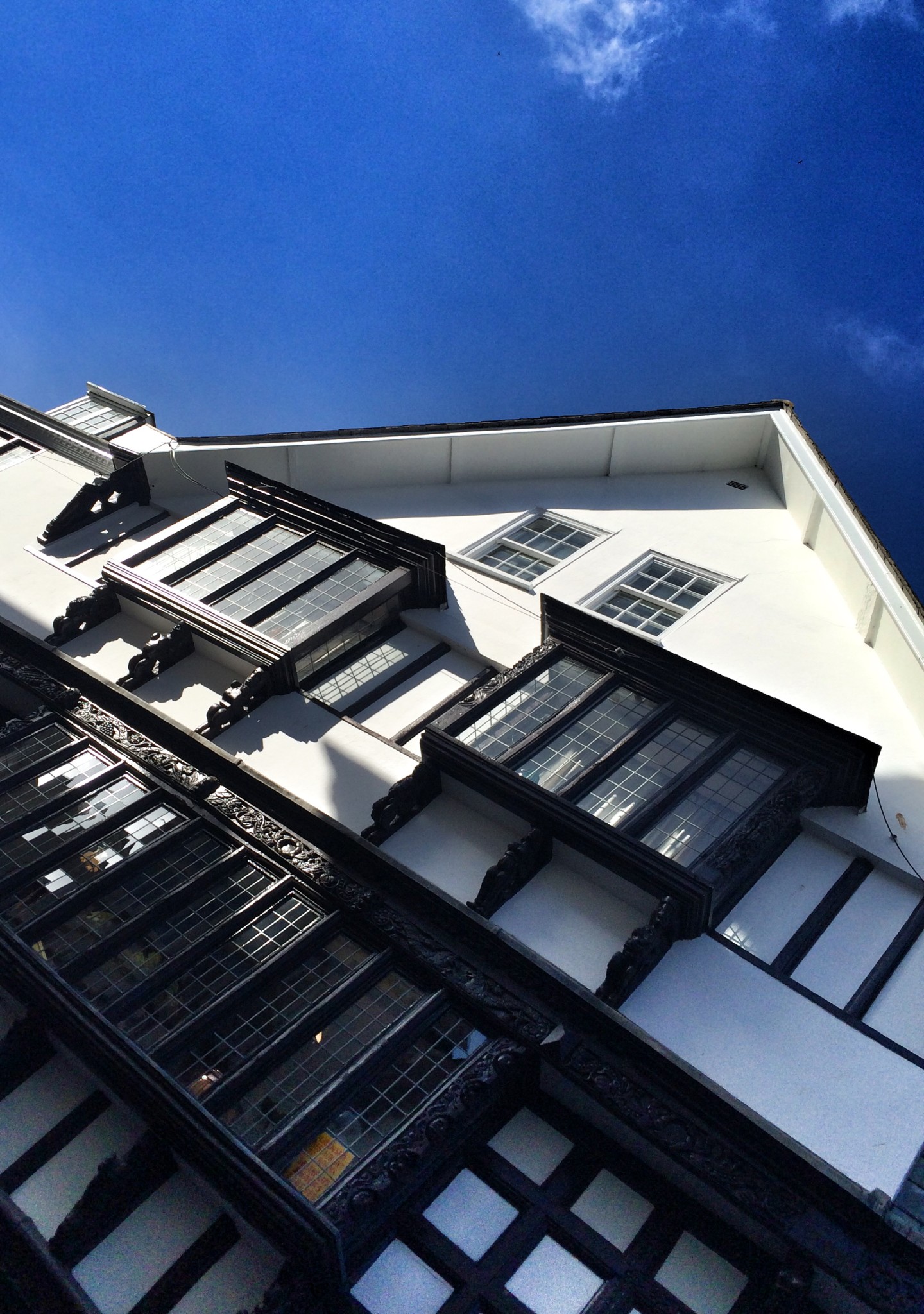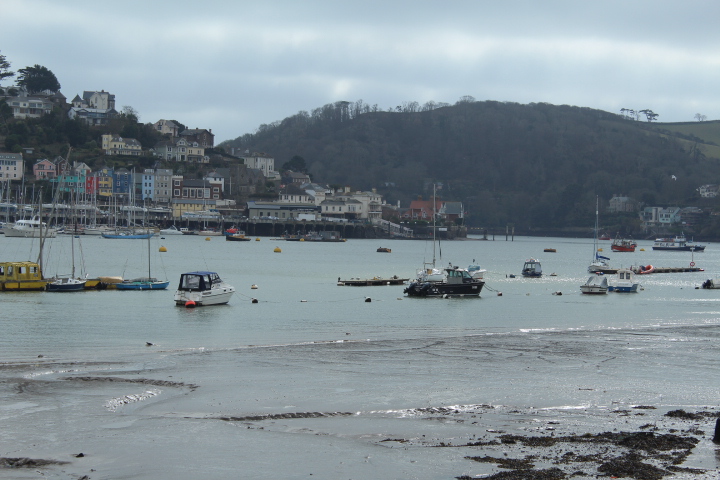 Your mission? Spot the fairytale characters in the shop windows. If you got them all, you'd get a prize.
(Unfortunately, I got horribly distracted by cream teas in the Singing Kettle Tearoom, so didn't complete the whole trail. I can only hang my head in shame.)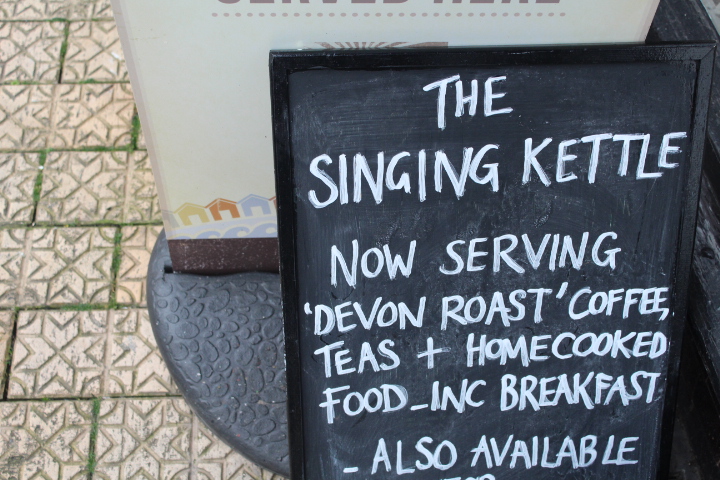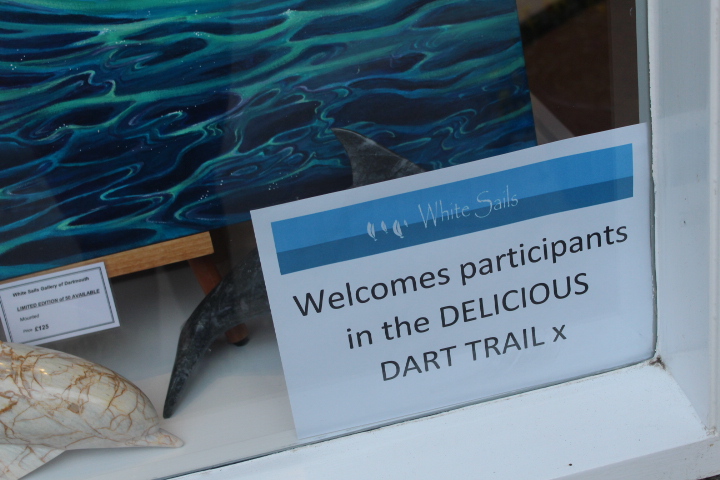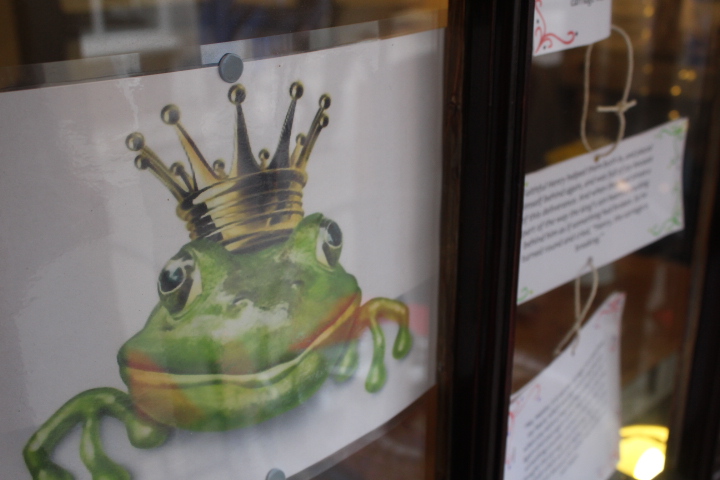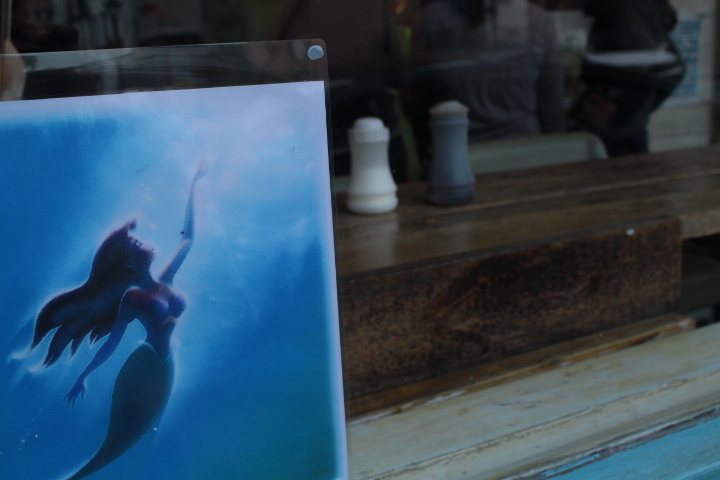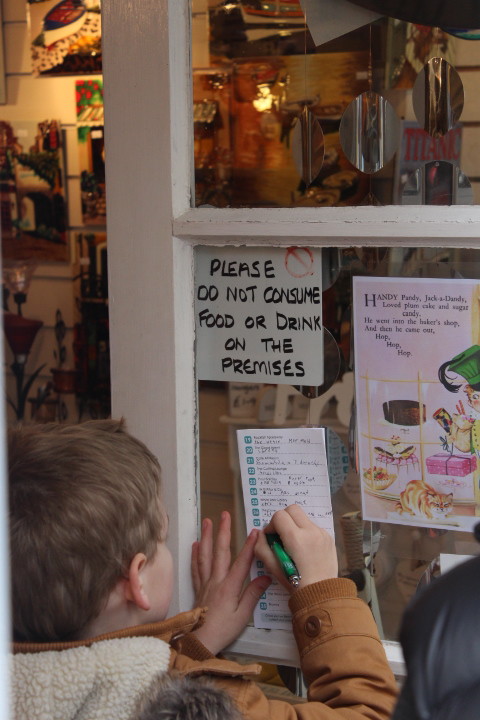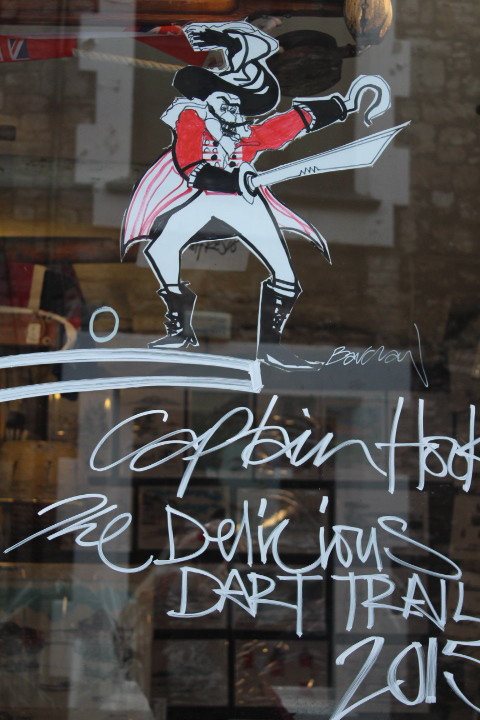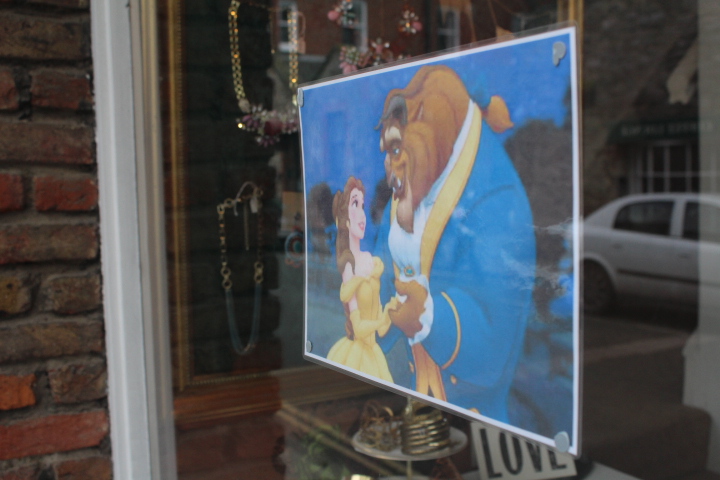 Later that evening, Dartmouth's self-declared 'husband crèche' (The Dolphin) was throwing a post-run bash. All spectators and runners and travel bloggers wearing inappropriate boots were invited.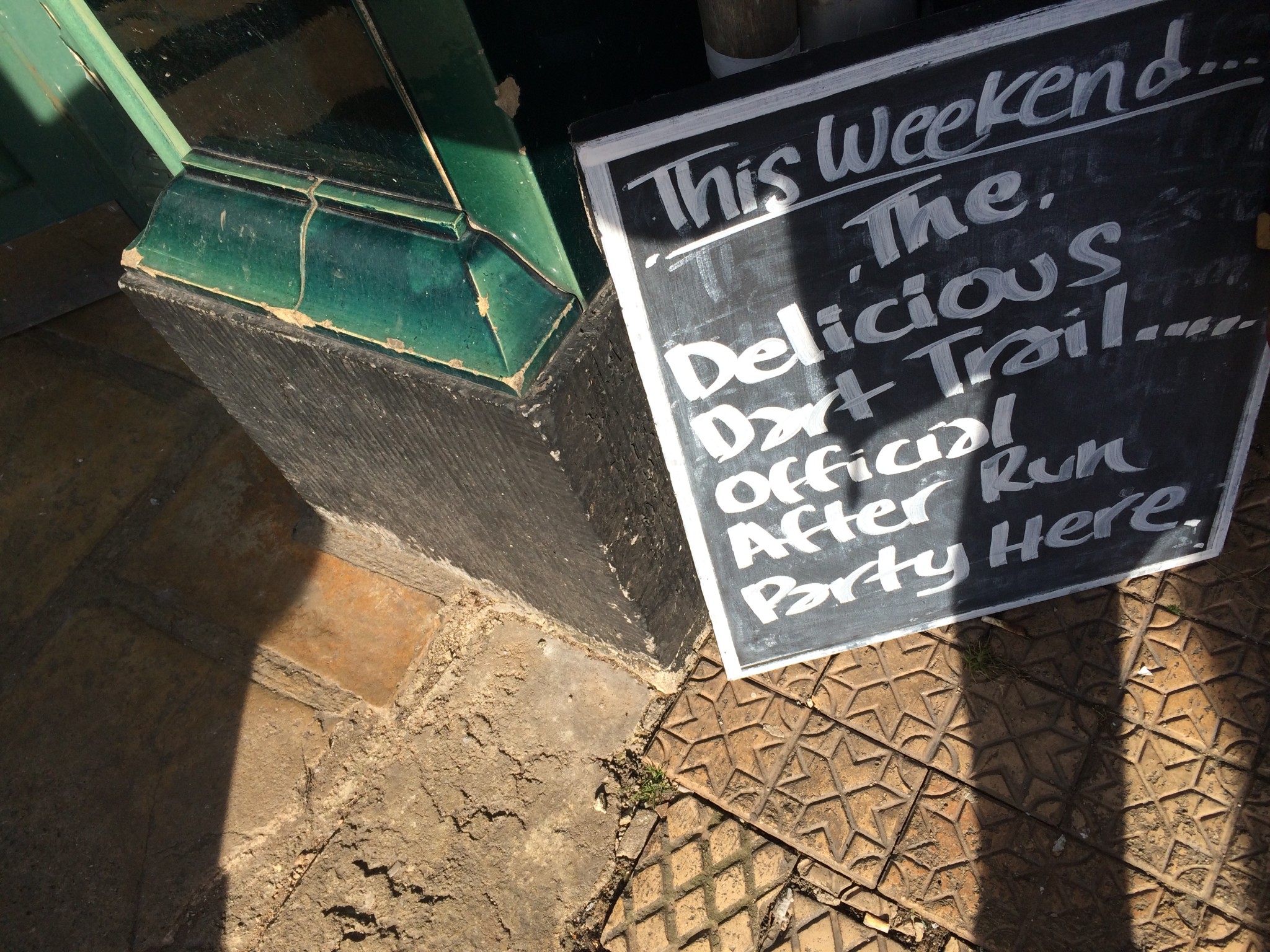 Once again, Dartmouth had thought of everything.
But it would think of everything – because Dartmouth is the kind of town that sees the world differently from other towns.
From its sheltered snug on the south coast of Devon, Dartmouth looks out at the world with optimism. It sees the world as a friendly place; a place where fresh tides bring fresh opportunities, and sunny days light up the eyes of strangers.
And it's this positive outlook on life and on its visitors that gives Dartmouth its fairytale charm. No costume needed.
Claire @YoTravelCandy we love you!! @FlavelArts @DelishTrails @CandCC @skdartmouth @RCHDartmouth1 @DartMarina pic.twitter.com/RIAuDemf9o

— Discover Dartmouth (@discoverdart) March 7, 2015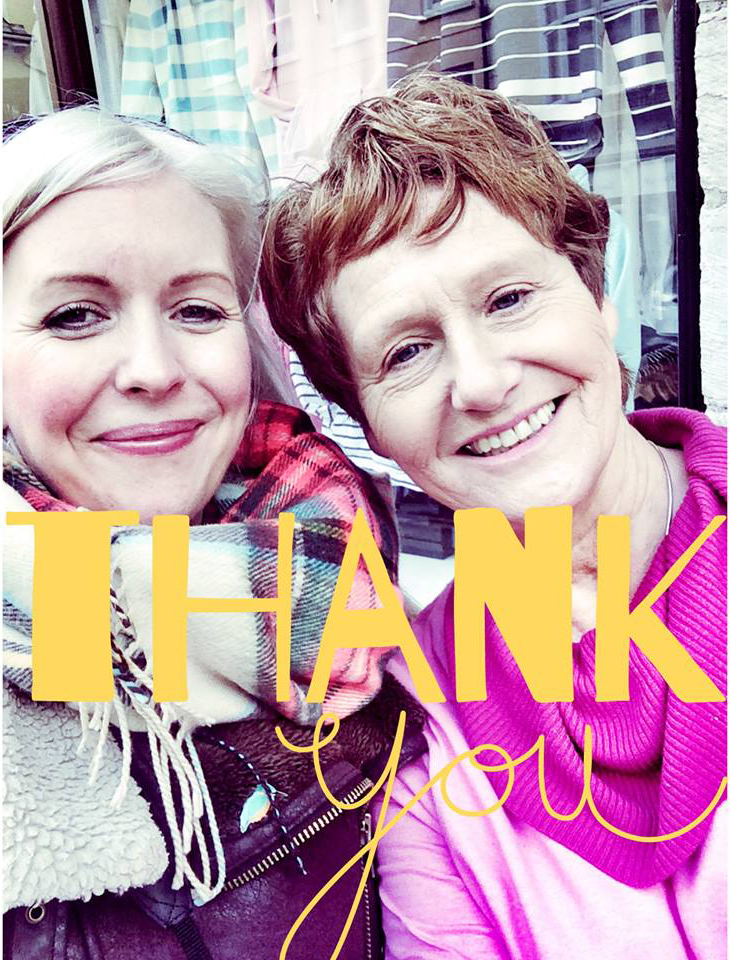 Disclosure
I enjoyed a weekend in Dartmouth courtesy of Dartmouth Everytime/Dartmouth BID and Delicious Trails. I stayed at The Dart Marina Hotel and Spa, with compliments, and at St. Elmo's Cottage, thanks to Lorna Churchill from JustB. I also enjoyed an evening meal at The Rockfish, courtesy of Laura Cowan.
As always, this review is an honest reflection of my weekend spent in Dartmouth and my opinion of it – I'd never post anything I didn't believe in. I only recommend places and experiences I have enjoyed, otherwise, what would be the point!
Many thanks to Dartmouth for being so welcoming, and a special thanks to the fabulous Francesca from Dartmouth Everytime/Dartmouth BID and lovely Kate from Delicious Trails who invited me down in the first place!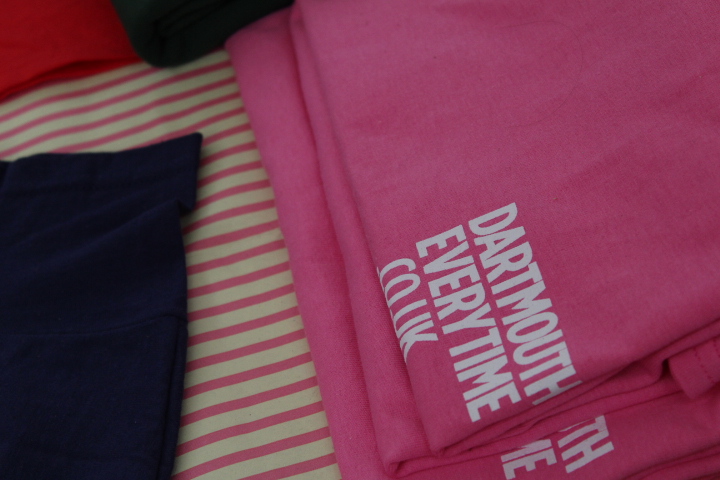 Did you enjoy my post: A Fairytale Weekend in Dartmouth? If so please share it with your friends and family – and lets show the world Dartmouth's beauty and warmth!
© 2015 TravelCandy.co.uk. All Rights Reserved. Please don't steal content, please ask me for permission and credit me accordingly – it takes me a lot of time to put this stuff together!