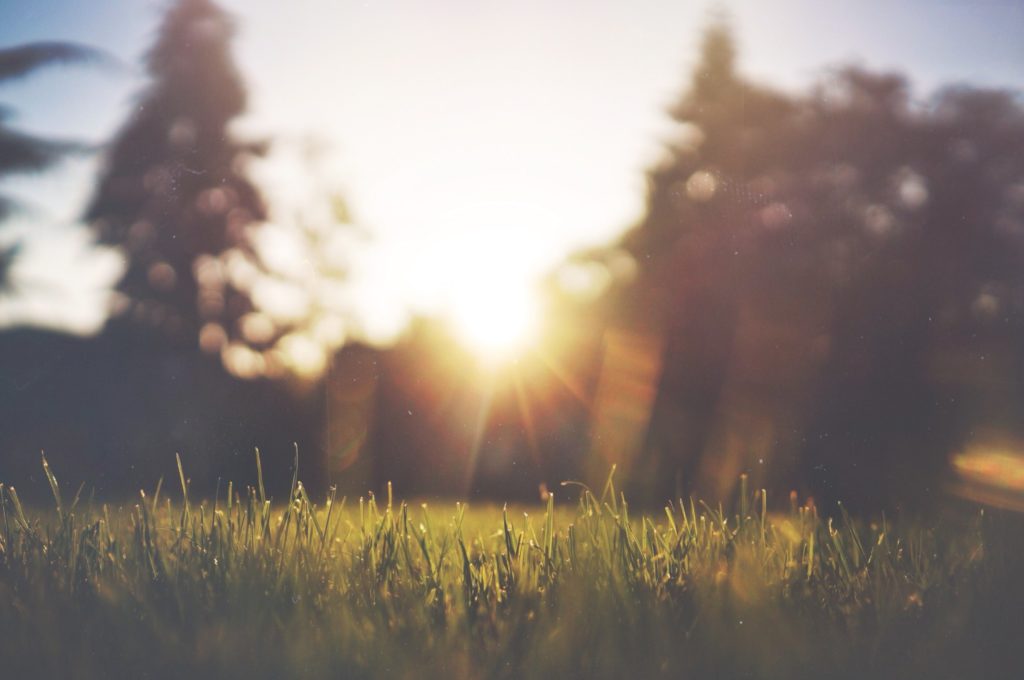 HAY ON WYE, WALES – "You have reached your destination," the sat nav announces proudly. Granny and I look at each other.
On either side of the car, hedge walls rise up thick and tall, hiding the lambs we can hear, one of which we nearly flattened a minute ago as it sprung into our path from a hole in the fence.
In front of us, the lane ribbons upwards. Behind us, the lane tumbles downwards. If we meet another car now, we're screwed.
Yep, this is definitely near Wales.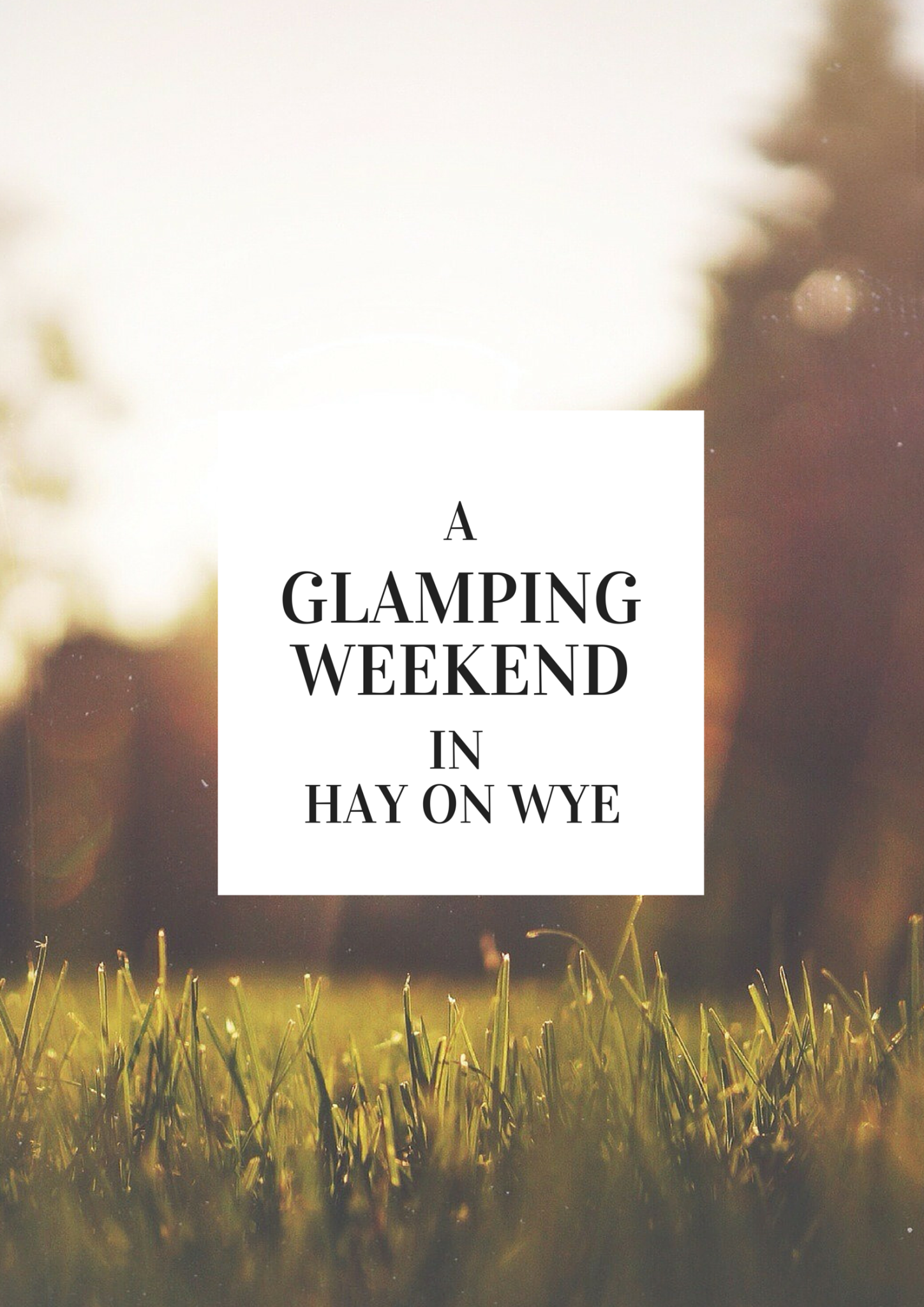 I edge the car onwards for 500 yards, grumbling 'Sodding sat nav' under my breath, and arrive at two possible options. Turn left up towards Meardy Farm, or right down 'No through road'.
Something triggers in my brain and I remember the directions emailed to me earlier in the month:
"It's the 'No Through Road' that we want," I declare smugly, with two invisible fingers up at the sat nav.
We're heading to Drover's Rest Glamp site, a new glamping venture recently opened by South African couple Kesri and Paul on their Brecon Beacon farm, Drover's Rest – which is a hop, skip and 3-mile jump away from the world-famous book and festival town, Hay on Wye.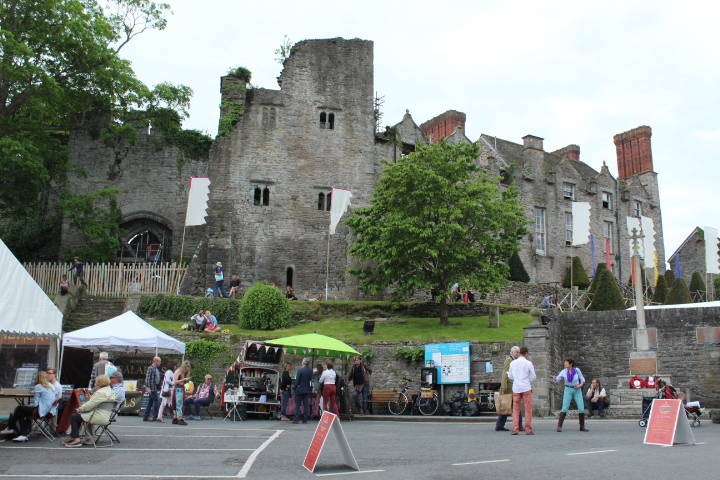 Problem is, we've never been glamping before – Granny, Small Child and I. We're not regular campers, either – so, although we're very excited, we're a little out of our comfort zones and I, for one, am slightly alarmed by the remoteness of our location.
Is there 3G? Is there Wi-Fi? What if I can't post to Facebook, Instagram or Twitter? What will two teenage girls do if they can't watch YouTube?
Aaaaaahhhhhhh, KILL ME NOW!
These thoughts, I'm ashamed to admit, pre-occupy me as we pull in to Drover's Rest, gravel crunching underneath our tyres and chickens scattering before us.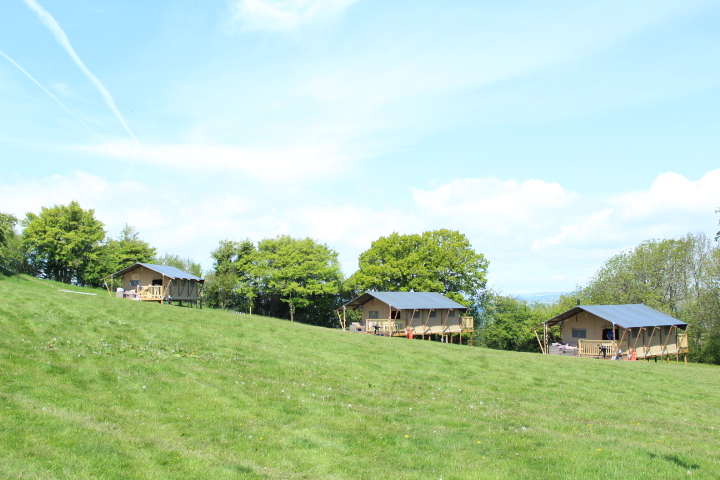 The glampsite
Our first glimpse of the glampsite is a large, gently reclining 10-acre field to the left of a beautiful 16th-century farmhouse (which, I later learn, was the stopping point for shepherds as they 'drove' their sheep through Wales to the London markets).
And dotted along the edge of the field, giant poles holding them in place, are five luxury safari tents, perfectly distanced from one another to provide privacy for residents, yet also perfectly placed to be neighbourly, should you need to borrow firelighters. Which we did on night 2.
The five biscuit-coloured bungalows immediately heighten our already giddy spirits when we catch a proper site of them. They are less tents and more canvas castles; each one looks as at home amongst the green, green grass of Wales as it would do on a dry, dust-baked savannah of Kenya.
(The benefit of the former being an absence of man-eating beasts and mosquitos, of course.)
Kesri greets us warmly and shows us to our tent – sweetly named Shaggy Sheep – telling us to leave our bags for Paul who'll drive them over to us once we're settled.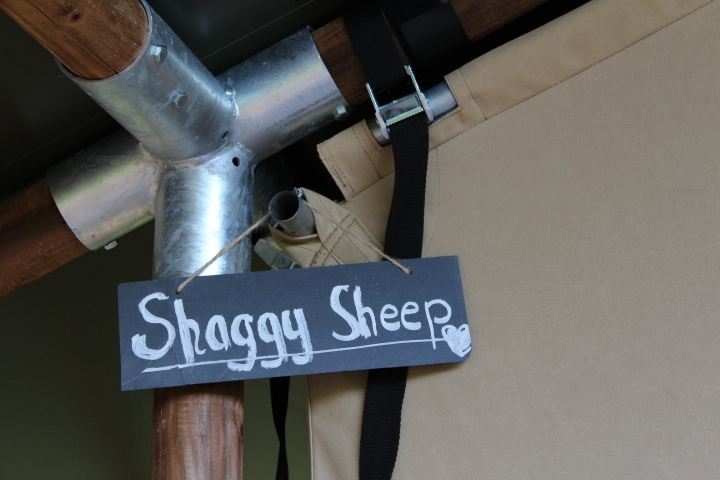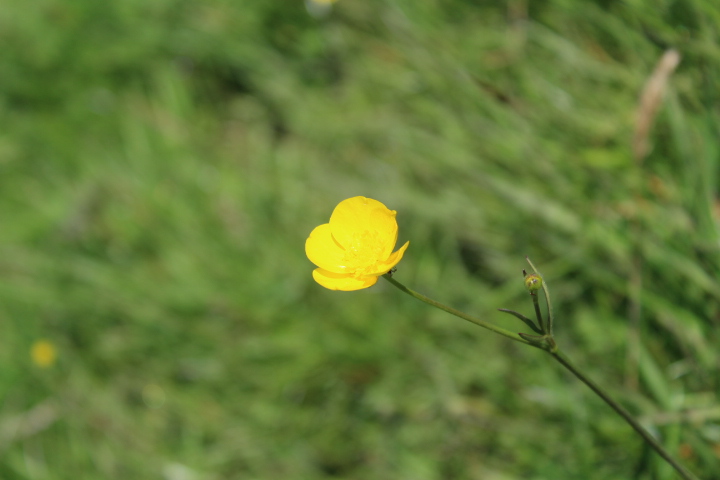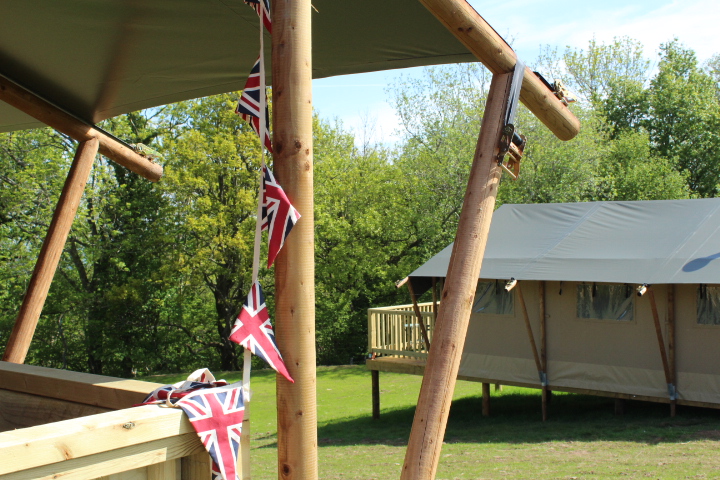 As we walk across the vast bumpy field together, she explains how much trouble they've had bringing their glamping vision to fruition. It's taken four years and tens of thousands of pounds to get this far – and there's still more development to do, including converting a barn (exhibit A below) to make it a communal chill area with TV and a bar (air punch).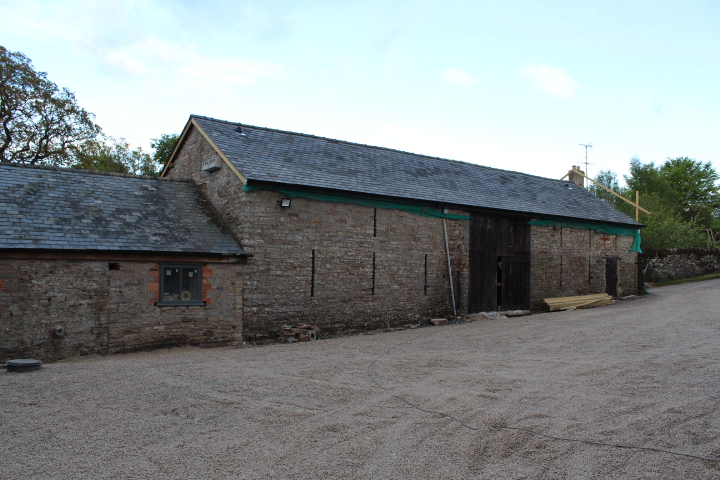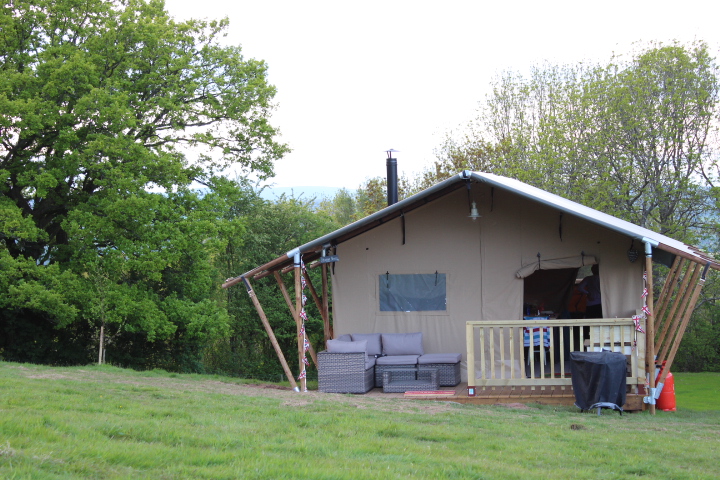 The tents
Getting closer to the tents, our smiles widen. They're even more handsome when you're up next to them – think Tom Hardy in a safari suit: charming, dapper and oozing bad-ass adventure. Best of all, I see the tell-tale black chimney of a log-burner pointing up through the tent's forest-green roof; a warming sight indeed because I hate being cold.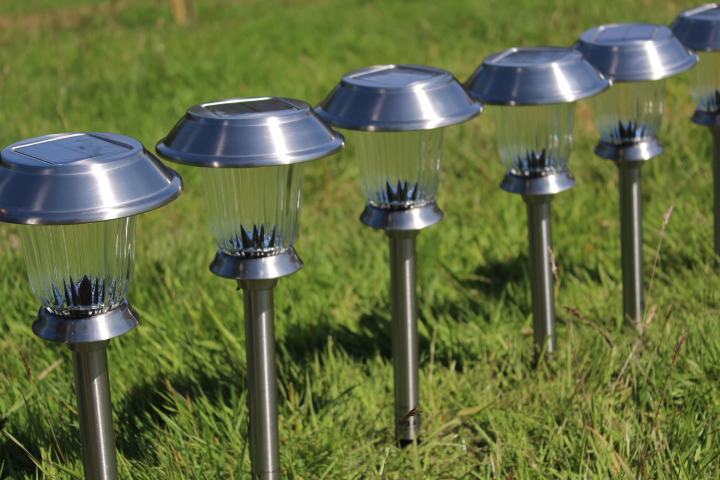 We step onto the wooden deck that lies flat in front of each tent, like a giant lion-skin rug. The deck is furnished with a brand-new light grey rattan sofa and glass-topped table – R&R, G&T, boom – as well as a two-ringed gas hob, set upon a simple wooden counter. Whilst I romance about the al fresco English breakfasts to come, Granny's eyes light up at the sight of the spanking new kettle on the hob. She's Irish – tea-making is her ting. And she has the kettle boiling before you can say 'double-dose of original sin'.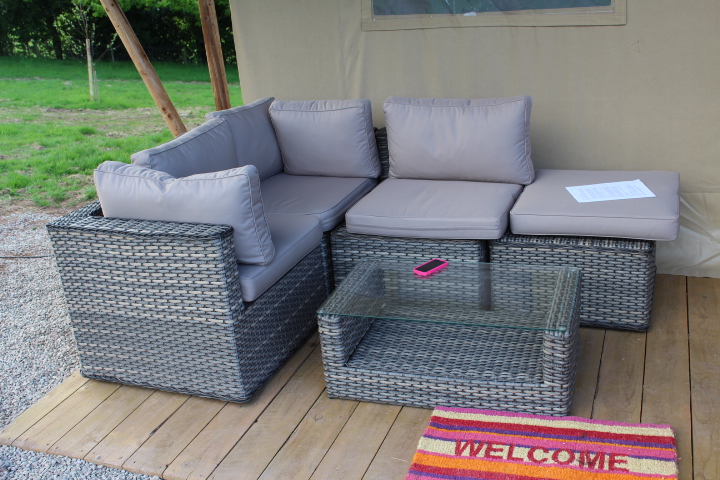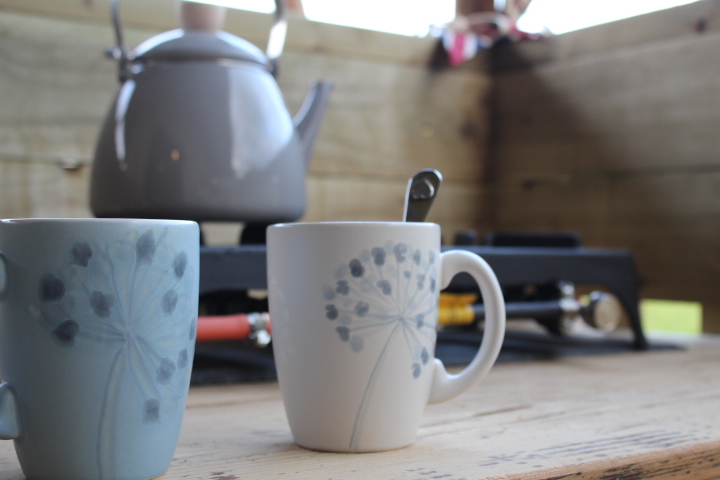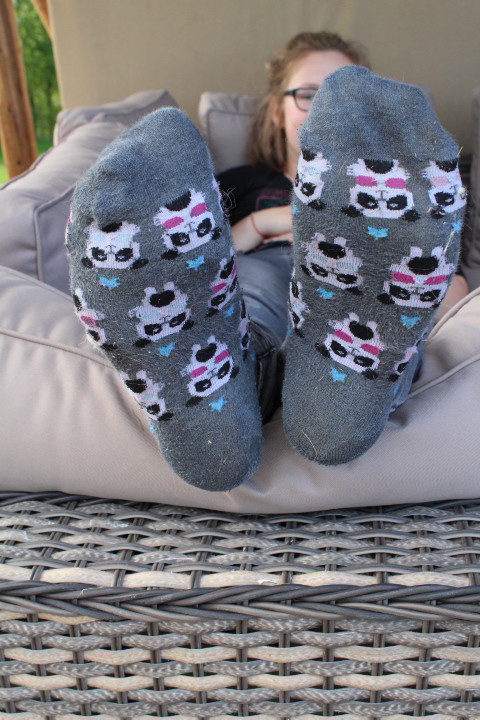 The kitchen
Inside the tent, the glamping charms continue. A fully-equipped kitchen area takes up the right-hand side of the tent, with everything you need for an epic glamping weekend or week-long break: a working fridge, toaster, pots, plates, glasses, cutlery, bottle-opener, cafetiere, herbs and spices, salt and pepper, teabags, coffee, olive oil and camping cookbook.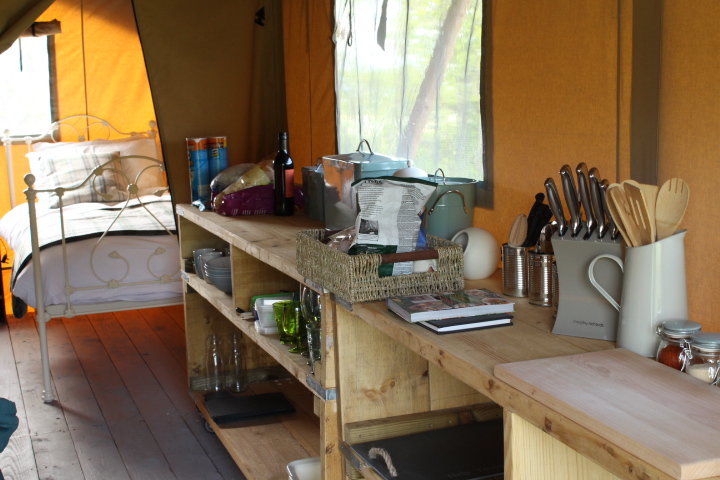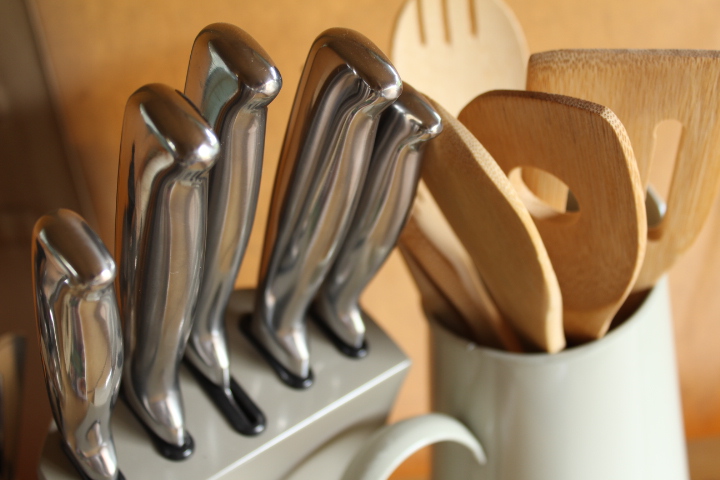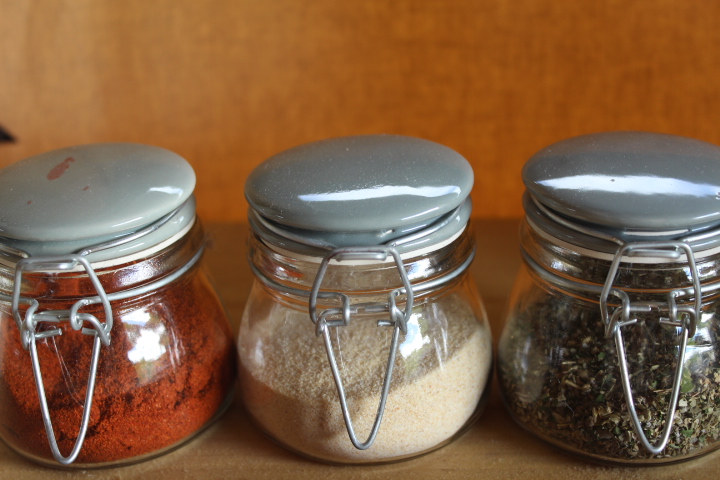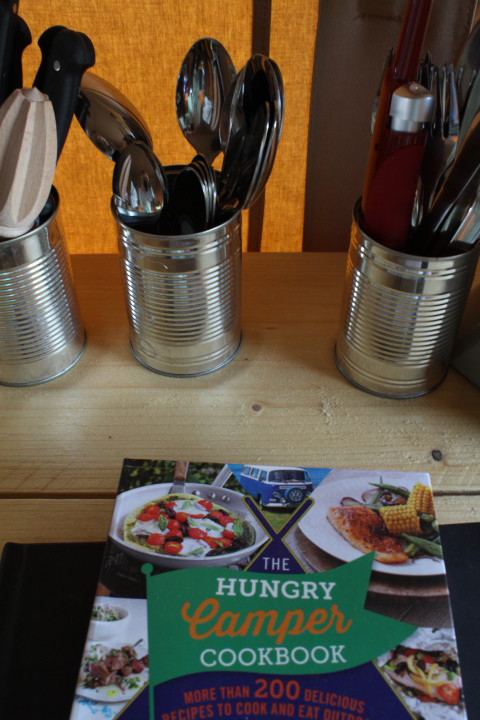 There's even a treat-filled welcome basket with fresh bread, eggs, a quality bottle of vino, hand-cut crisps and 6 moon-sized chocolate chip cookies.
Happy kids, equally happy adults.
Next to the kitchen, is a dining table that comfortably seats six, topped with freshly-picked meadow flowers.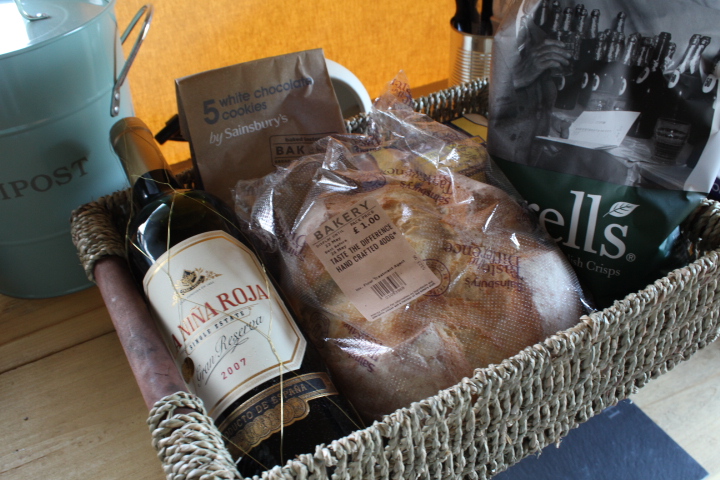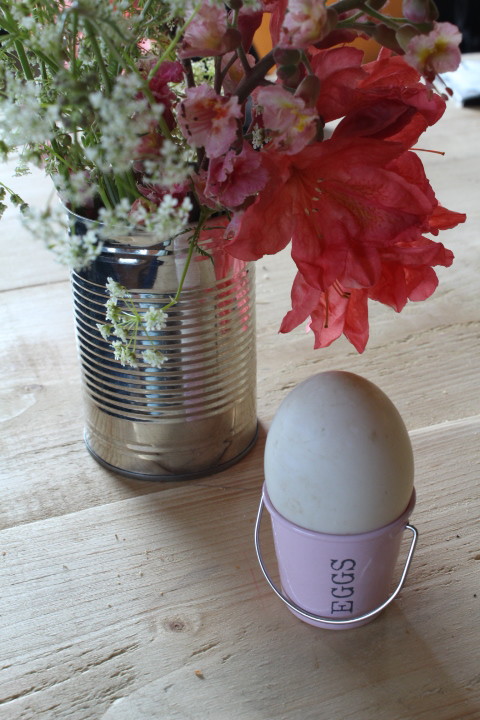 The lounge
Adjacent to the dining table, is the lounge area. It is canvas chic and hotel hip, furnished with a large comfy sofa (which doubles as a bed), a la mode rug, a scattering of sheepskin rugs to soften up the hardwood floors (which are insulated), and a newly-fitted log burner. Beside the burner, sits a complimentary basket of logs and kindling (extra is available from £4 a basket, the personalised welcome note explains).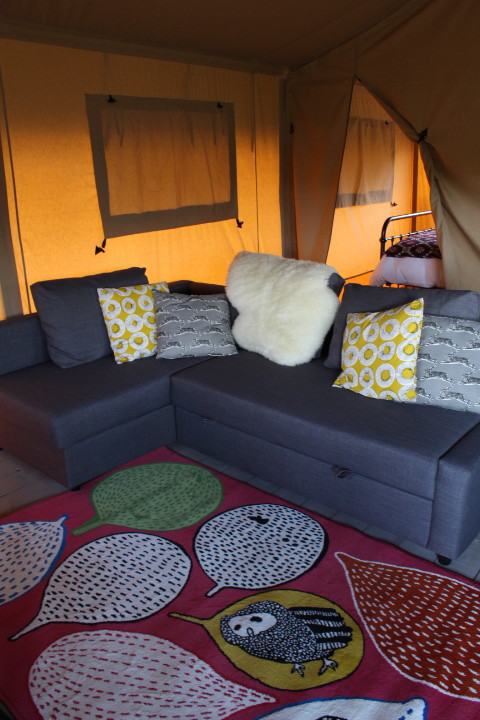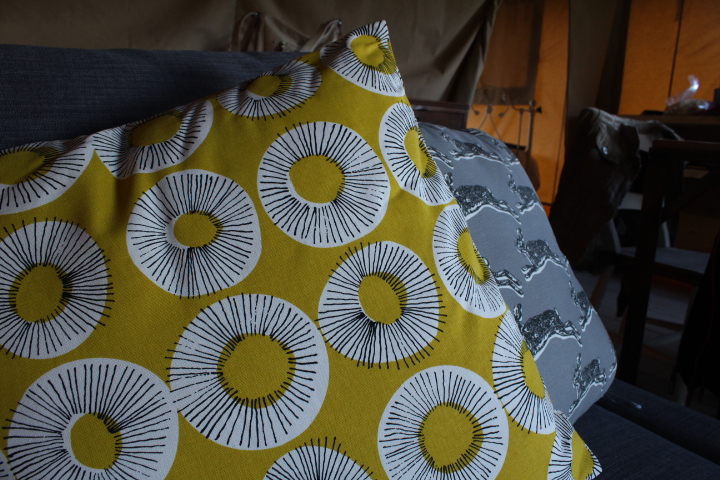 The bedrooms
Beyond the lounge area are two good-sized double bedrooms, which cause us all to gush with compliments when we see them, separated by a canvas wall. The beds are immaculately made up: in our room (I'm sharing with Granny, to be sure, to be sure) are two wrought-iron single beds, laid with newly-pressed Egyptian cotton sheets, feather pillows and duvets, and festooned with chequered Welsh-wool blankets and cushions – spun at a local mill and designs cherry-picked by Kesri, to add a touch of authentic charm.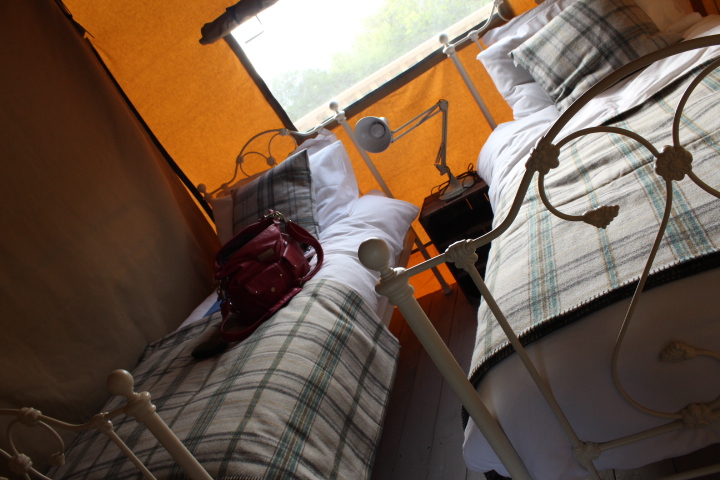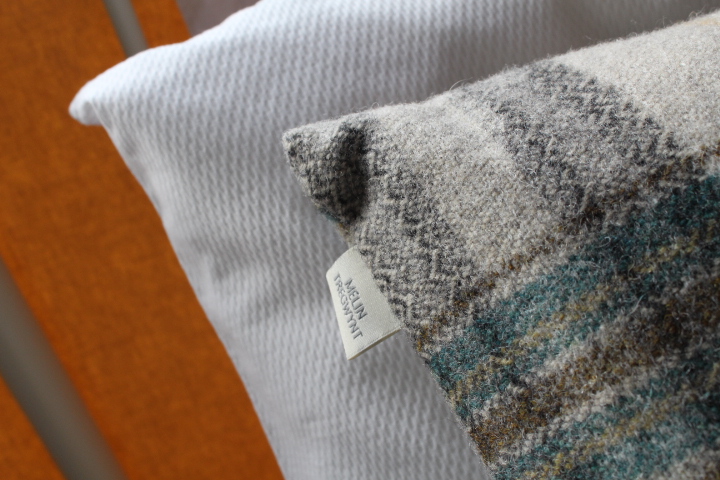 Cleverly, there's an upturned crate between the beds acting as a bedside cabinet, with an angle poise on top, and two electrical sockets by the bedroom entrance. Charging mobile and ipads is not going to be a problem because the whole tent has electricity; although the mobile signal, I notice with decreasing alarm, is still zilch. In the girls' room (Small Child is sharing with her friend), a marshmallow-soft double is plumped comfy for sleep. It's cosy, comfortable and private, and the girls are grinning at one another in a way only teenagers can. Yep, the room's sealed the deal – internet or not.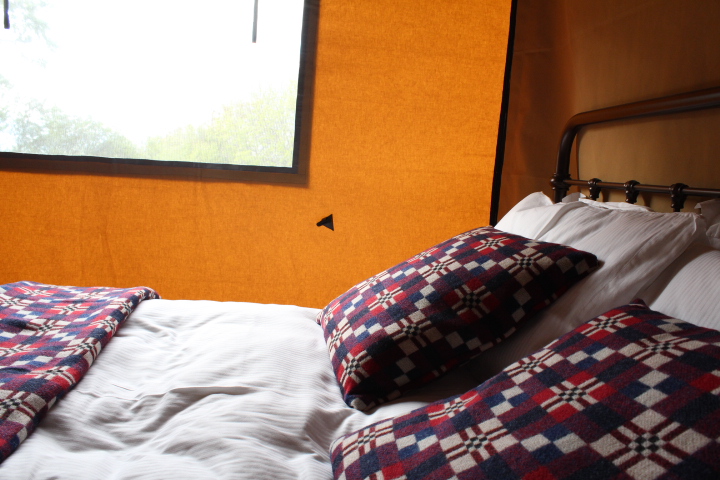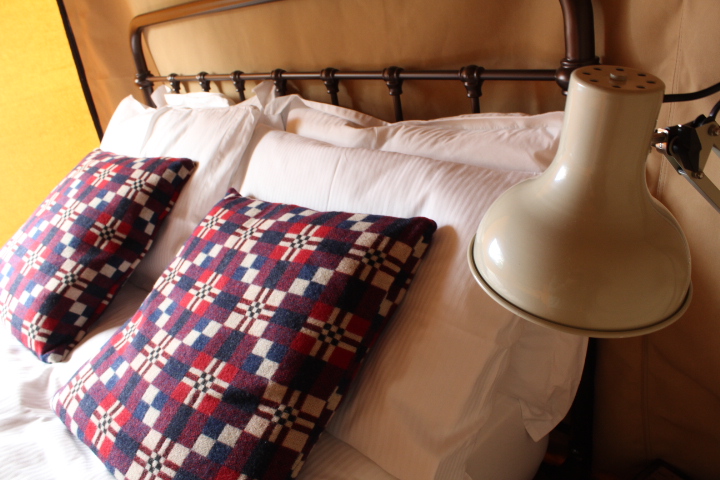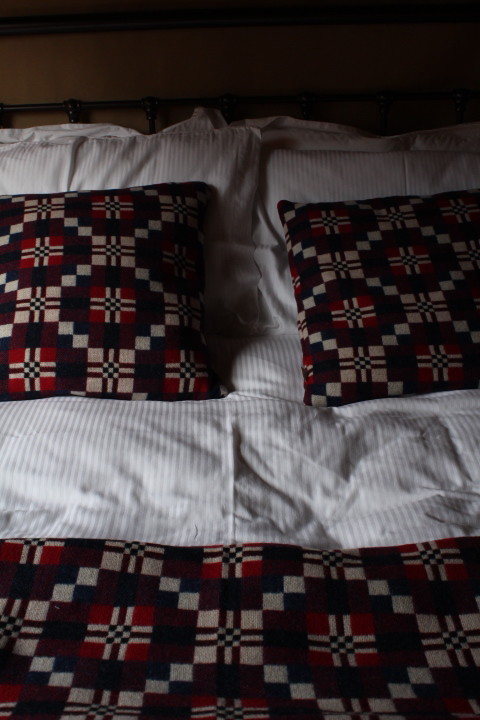 Round the back of the tent, accessed through a handy zipped-flap in the girls' room, is an secluded patio, raised some around six feet from the ground, with views down to wildflowers and a throng of trees that separate us from the valley. The water tap is just below the patio – it's spring fresh, filtered and delicious. All in all, the whole set up is a triumph. And my original anxiety about being cut-off from the world has been replaced by the thrill of being so close to nature – 'close' with a fully-loaded creature comforts small 'c', naturally.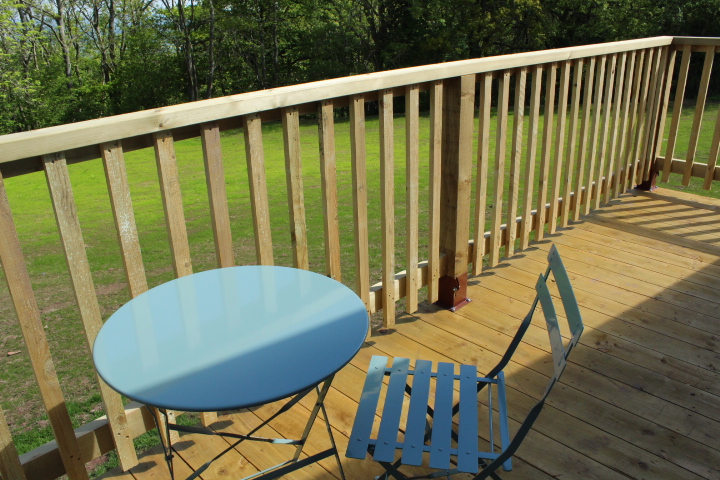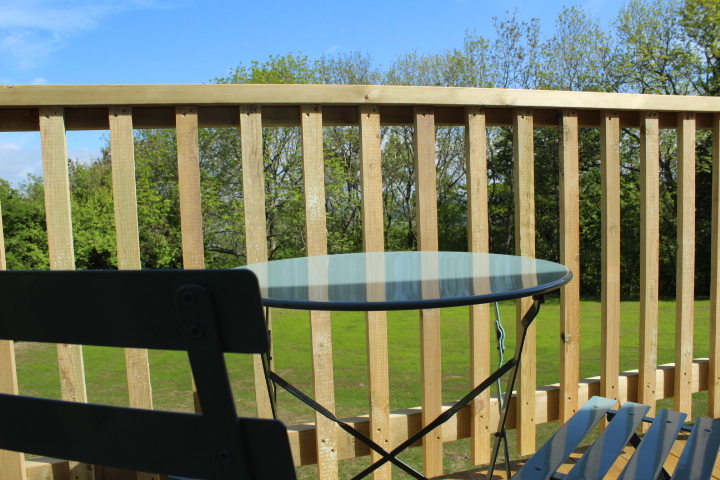 The bathroom
All our boxes have been fully ticked; but there's one that's still unchecked – the loo situation. Mercifully, I can't see a spade to dig our own latrine, and when Kesri informs us we have a private toilet and shower, I nearly back-flip with joy. It turns out, all five luxury safari tents have their own luxury bathrooms in a converted, fully-heated, no-expense-spared stable block, just 1 minute's walk across the field. So we head over for a peek (and a pee) and it's an instant 'wow'.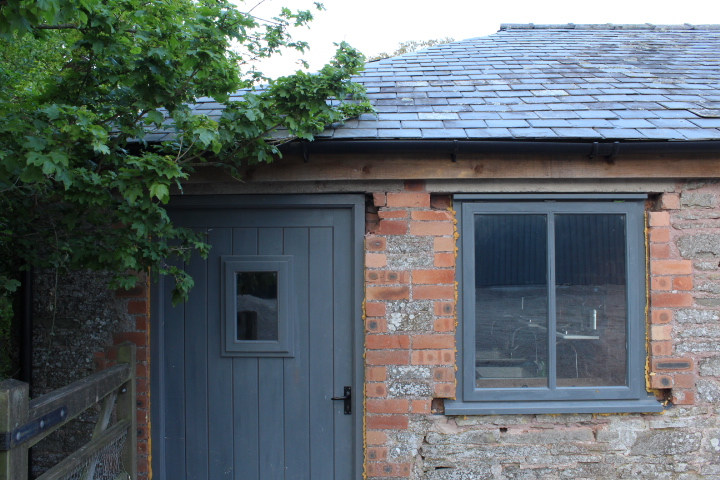 The bathroom would make local hotels green with envy; it aches with cool, modern white style, is crumpet-warm, and fluffed with just-bought towels. The shower is silver-glazed new, and the titanic square shower head promises a veritable monsoon experience.
Just the thing after a day tramping up hill and down dale.
There's also a hairdryer (whoop) and a communal washing-up area for your pots and pans and laundry, which is equally as well equipped and thought-through as the tents it serves.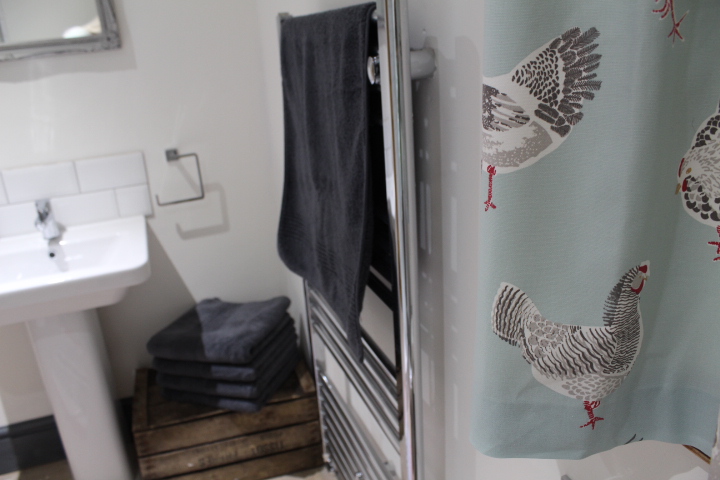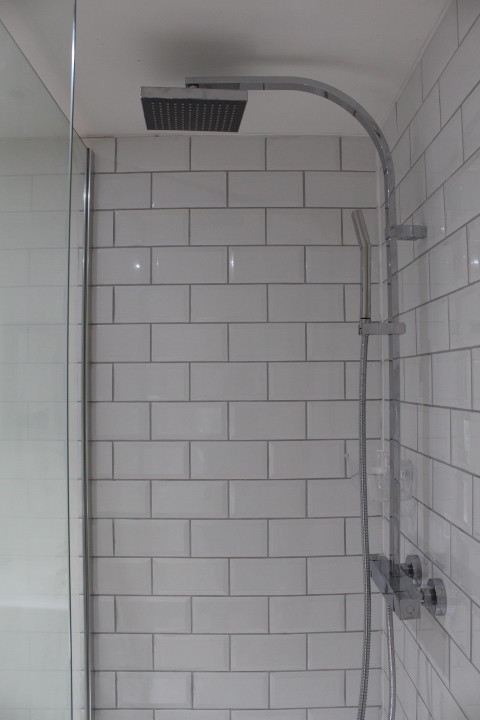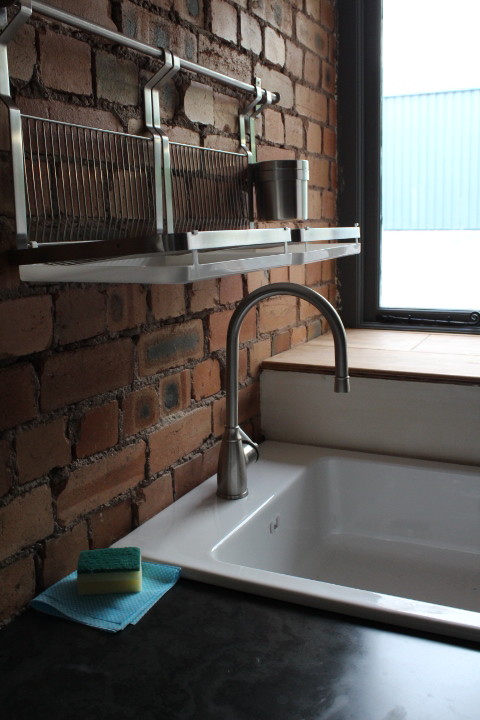 The food
Within 30 minutes of arriving at Drover's Rest, we've downscaled our need to connect to various social media platforms, and up-scaled our passion for camping glamorously. And the glamour continues that evening as we light the log-burner, pour the wine and tuck in to the delicious pizzas that Kesri kindly cooked for us, unprompted, when she heard we didn't bring shopping. Of course, good food is an essential part of the glamping culture, which is why Kesri and Paul offer various VIP foodie options for their Welsh-safari residents.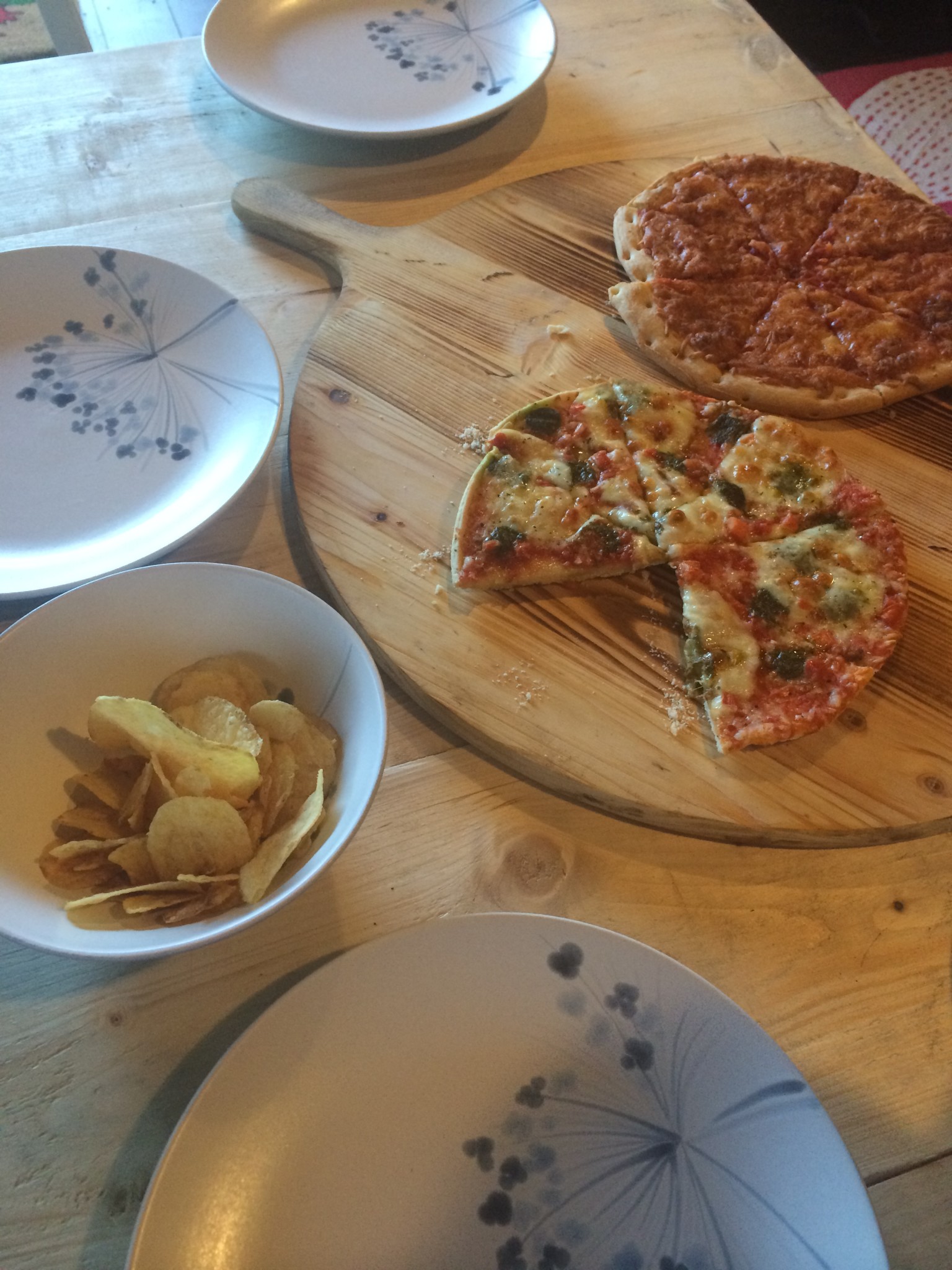 Breakfast comes hot and home-made from the farmhouse kitchen at £10 per person (£5 for kids). Ours is served al fresco with a warm spoonful of sunshine and a nearby woodpecker providing a the soundtrack. The breakfast tray itself is loaded with goodies: fresh orange juice, locally-grown fruit, buttery bacon rolls, yogurt and granola, and warm, flaky pastries.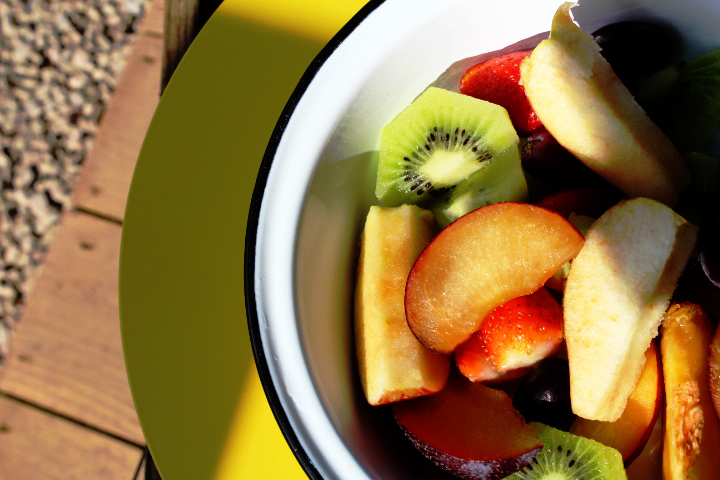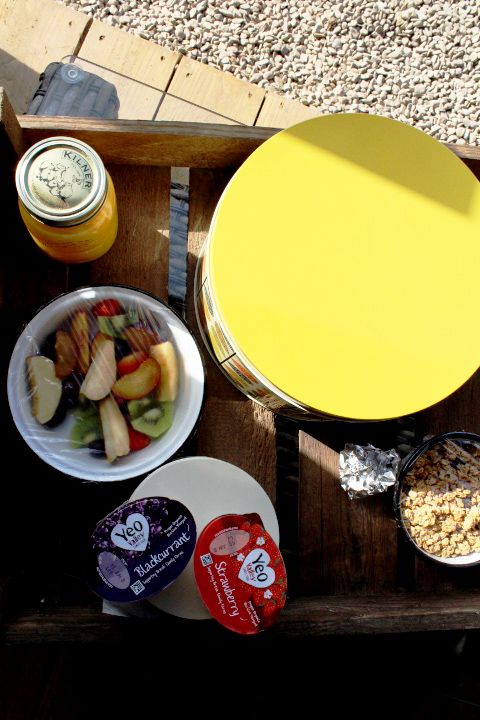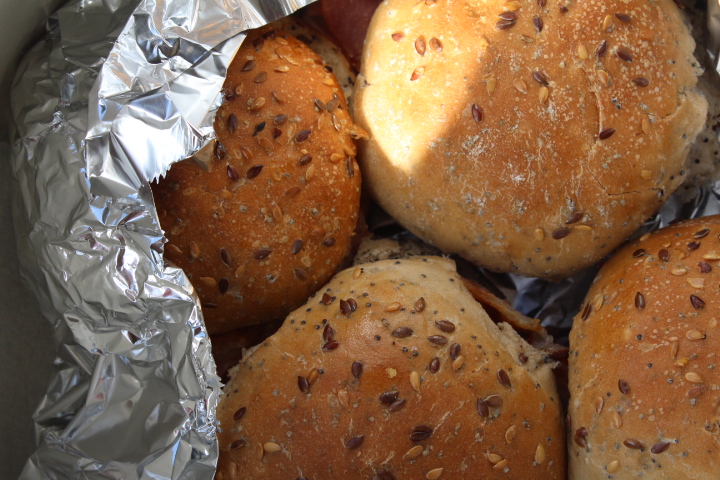 If you prefer to make your own breakfast – using eggs you've collected on the farm, which you're free to do – Drover's Rest have some excellent dinner solutions: pizza night on a Friday; curry night on a Saturday; and a BBQ evening on a Wednesday – starting from just £15 per person, including home-made pudding. Should you still itch to be master of your own meal, there's a BBQ outside your tent for you to use along with a heavy-duty fire pot for stirring up a quality Welsh Cawl, or whatever else you fancy.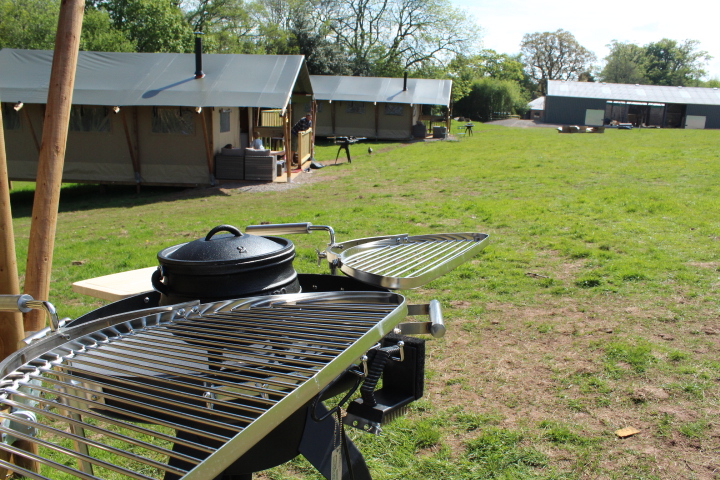 The verdict
I should be happy to hear it: the Wi-Fi will arrive later at Drover's Farm, once the communal barn's finished – and I'm invited back to see the barn when it 'goes live'. But, to be honest, after the most perfect weekend in this remote part of the Brecon Beckons, I think the absence of broadband is sublime. Instead of Wi-Fi to connect to, there are lambs to feed. Instead of 4G to power apps, there are free views to power the soul. Instead of the isolation of tablets, there is charades before bed and books on the deck. And on top of that we've made are new friends: Shadow the dog, the farm chickens, Tom and Ellis (who help manage Drover's Rest), and Kayla and Jaden – Paul and Kesri's beautiful children. And yes, I know this 'togetherness' is what traditional family camping is all about. But when you try the Drover's Rest brand of togetherness – where you feel like a natural part of their farm family – and you do it without having to sleep on a bag on the ground, it is absolutely bloody marvellous, I can tell you.
I thought that I would really struggle without Wi-Fi and I would get insanely bored, but, to be honest, I couldn't have had more fun – I didn't miss the internet one bit. After only a couple of nights, I can say that glamping is pretty awesome and Drover's Rest has something for everyone, even teenagers like me. Small Child
Sweet deets
A Drover's Rest luxury glamping tent sleeps 2 – 4, and a 3-night weekend break (starting Friday) costs £417 – £477. A 4-night mid-week break (starting Mon) costs the same.
Glamping during the Hay Literature Festival week costs £1,000 or £600 for a 3/4 night weekend/mid-week break.
You can get more glamping inspiration check out: All About Glamping on Facebook.
Where is Drover's Rest?
Although it's tricky to get to, once you've reached Drover's Rest it's not as remote as you think. Hay on Wye is ten minutes away by car, which is ideal for spending time at the Hay Festival or just kicking back amongst the natural beauty of Hay.
Disclosure
We enjoyed a two night stay at Drover's Rest, courtesy of Paul and Kesri. I promise you that this review is an honest reflection of my stay at the site and my opinion of it – I'd never post anything I didn't believe in, otherwise I'd look a right twonk.
Go, go, go! If you LOVE this post please hit one of the social buttons above and share it with your friends. It could be exactly the sort of weekend inspiration they're looking for! Thank you—you're epic (but you don't need me to tell you that)!