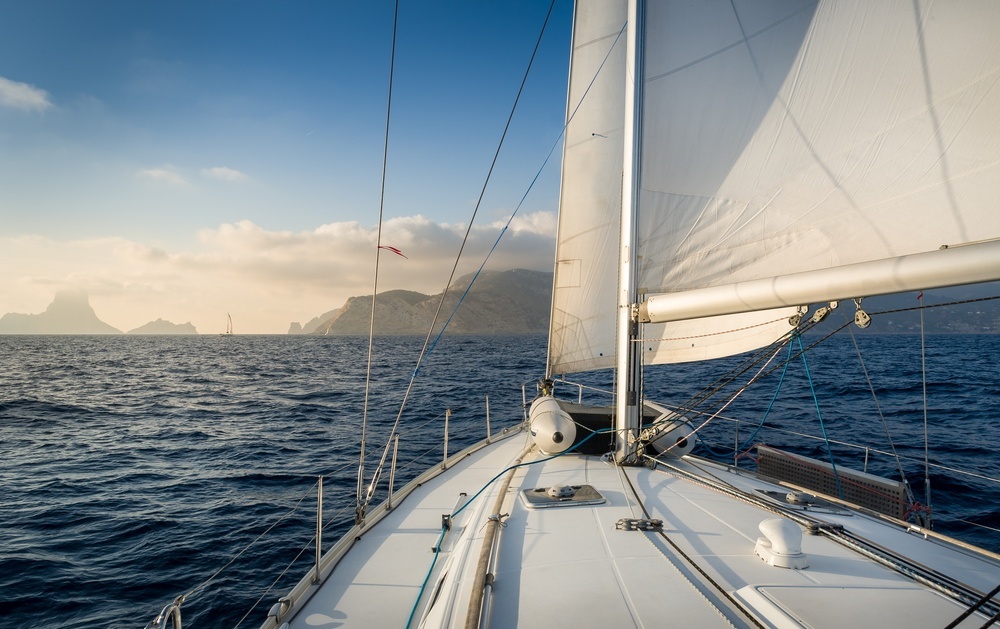 IBIZA, Spain – It isn't everyone's cup of tea. If I'm honest, Ibiza wasn't my cup of tea.
Shitty drugs, off-your-face beach parties and rude-sounding cocktails just didn't make it onto my top 10 must-do list.
Thing is, I'd dismissed this Balearic Island for all the wrong reasons; reasons fuelled by lurid tabloid stories and reality TV shows.
The truth of the island, as I discovered, is that it actually has something for everyone – even if the 'something' that you crave is peace and quiet.
To find a quiet Ibiza, many families head to the north – resorts like Portinatx and Port de Sant Miquel make great escapes from the glitzy south.
Alternatively, you can do as I did: climb aboard your very own yacht for the weekend with the Airbnb of the seas, Antlos, and sail into the heart of Ibiza's gentler side.
PIN FOR LATER: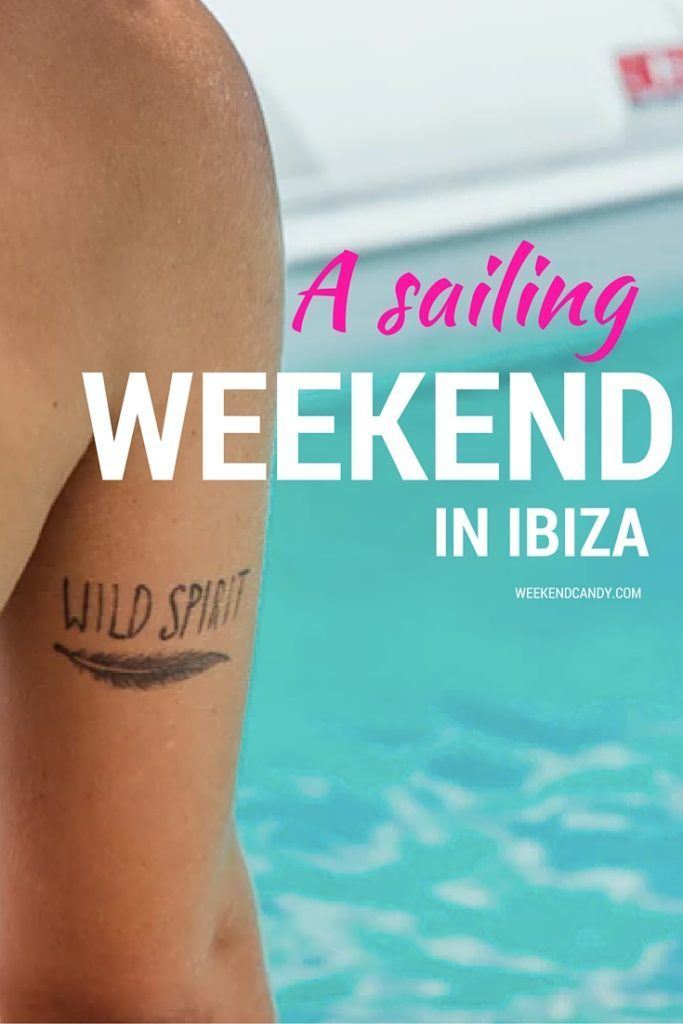 An entire boat and skipper at your disposal
The benefit of a trip with Antlos is that you have an experienced local skipper and his boat to enjoy for an entire weekend. O to the M to the G!
What this means is your skipper creates the adventure around what you want to see and do. If you want quiet coves, as opposed to party beaches, this is what you'll get.
Regi was our skipper; although at times we struggled to communicate clearly because of his broken English and our rubbish Spanish, he knew where to take us for a peaceful Ibiza high.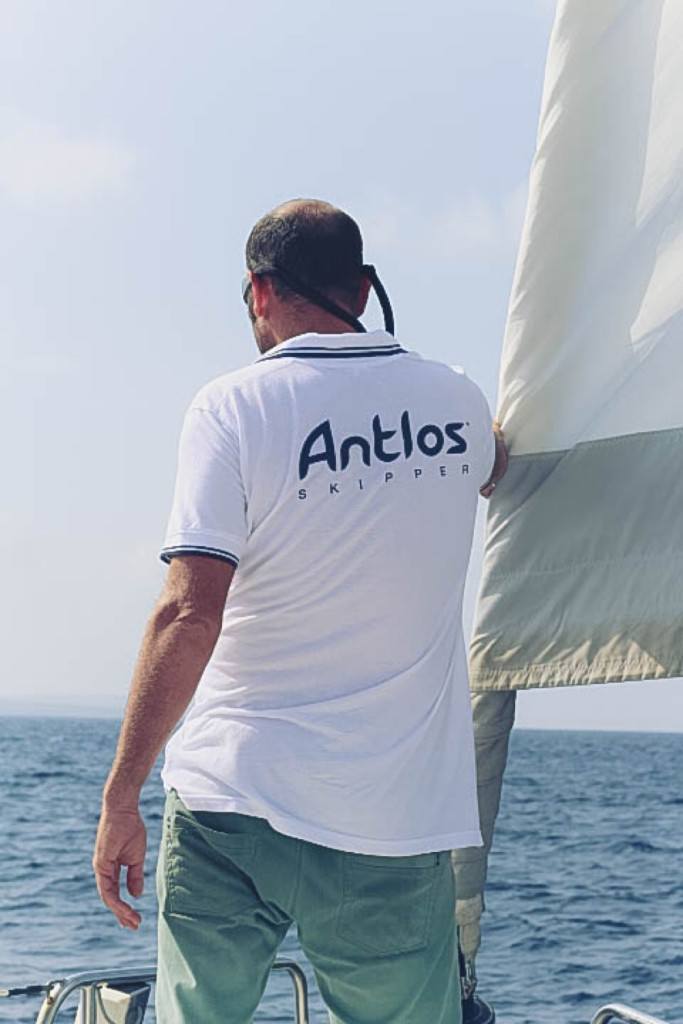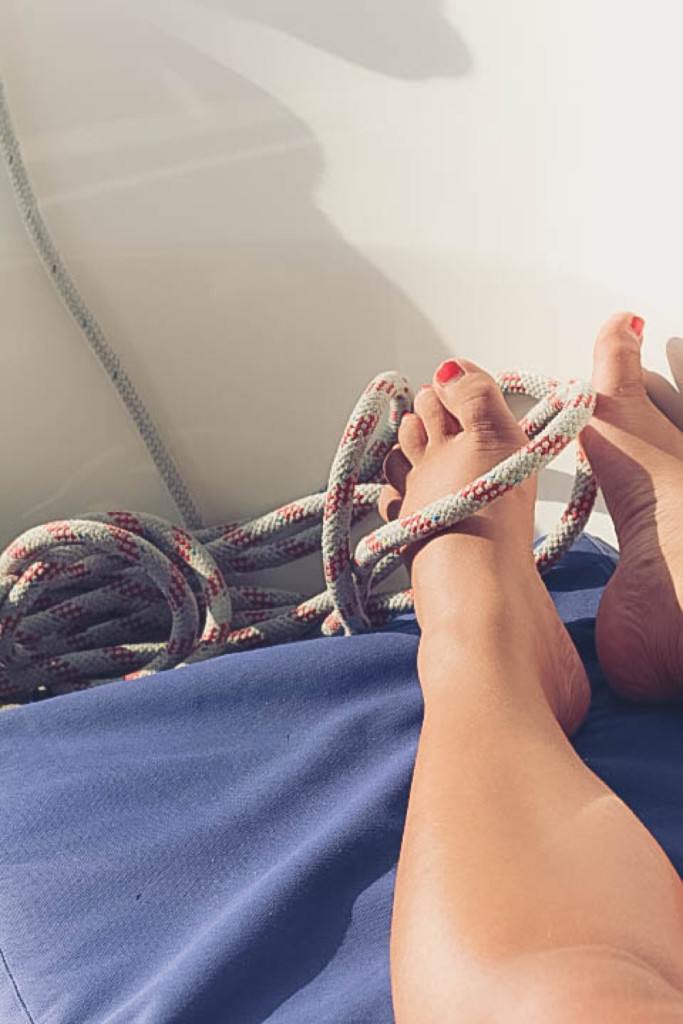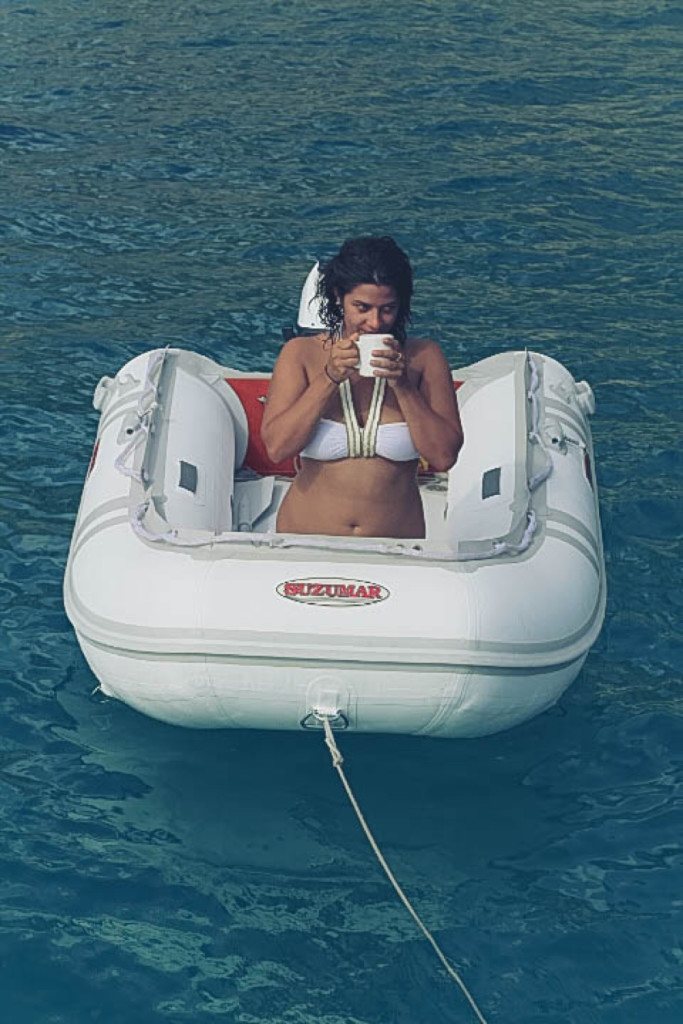 Uncover hushed beaches and quiet coves
For instance, thanks to Regi, we enjoyed the chilled side of Formentera – Ibiza's sister island – mooring off local hipster hangout Beso Beach one evening.
The next day was followed by the flamed beauty of a secluded bay near Sa Caleta, only accessible by boat.
We swam and sunbathed to our heart's content at Sa Caleta, enjoying a refreshing lunch on board (food is included in many of the Antlos sailing experiences), before taking the tender to the pebbly beach for a rocky look around.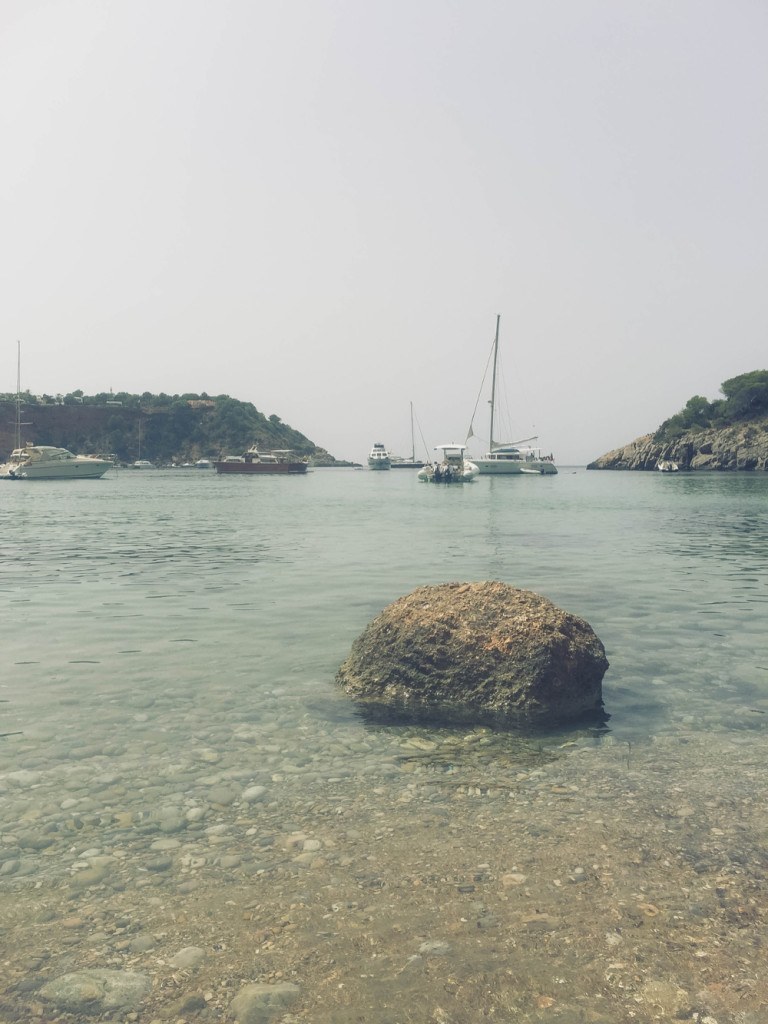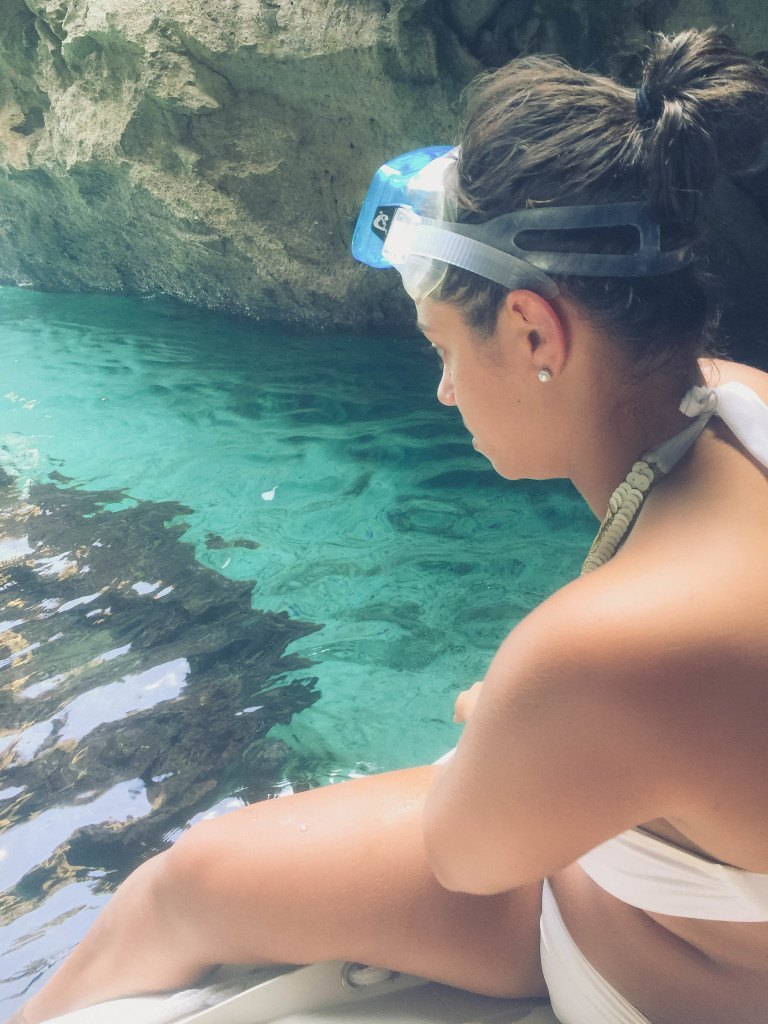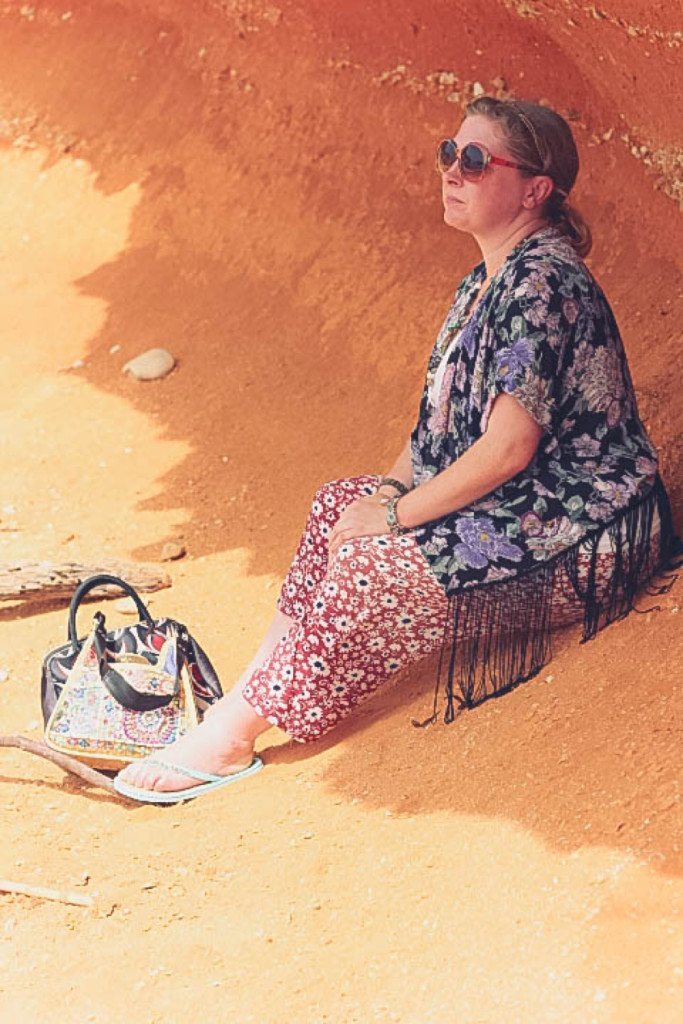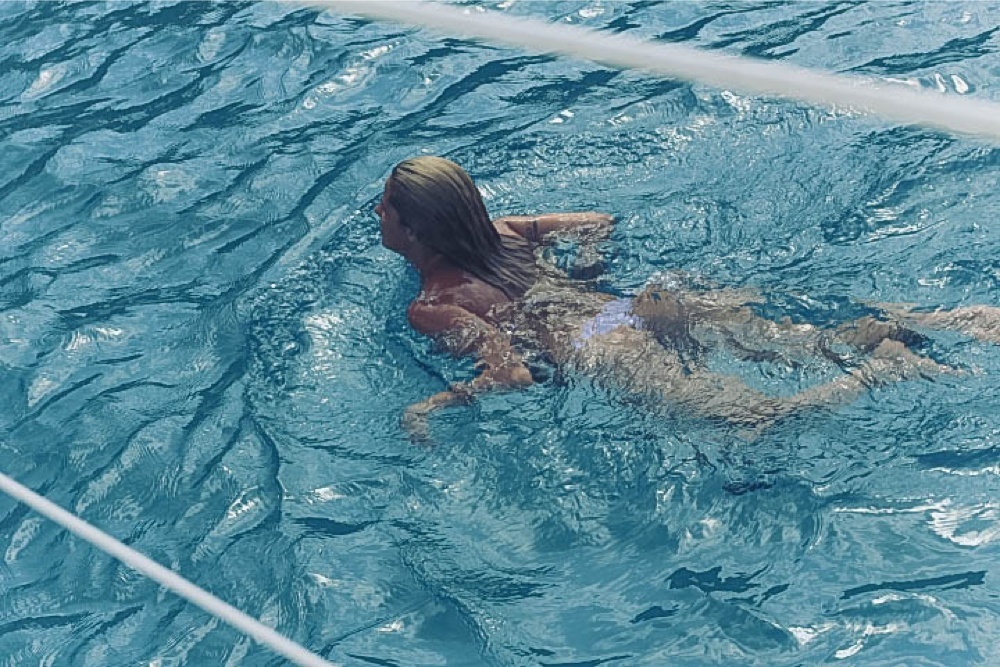 Enjoy tourist-free restaurants and bars
As well as muted beaches, Regi took us to eat in restaurants off the beaten track. We met on our first evening in Ibiza at Can Masia in Ses Salines.
Yes, Ses Salines is one of Ibiza's tourist hotspots, but Can Masia is a haven for locals who wish to escape the over-priced bars.
On Formentera, we ate at Beso Beach Bar. Secluded and subtle, it was everything you could wish for after a serene day's sailing:
…sandy floor, palm-topped roof, shack-like kitchen, and makeshift mojito bars dotting the perimeter of the restaurant.
The only crowd were local, again.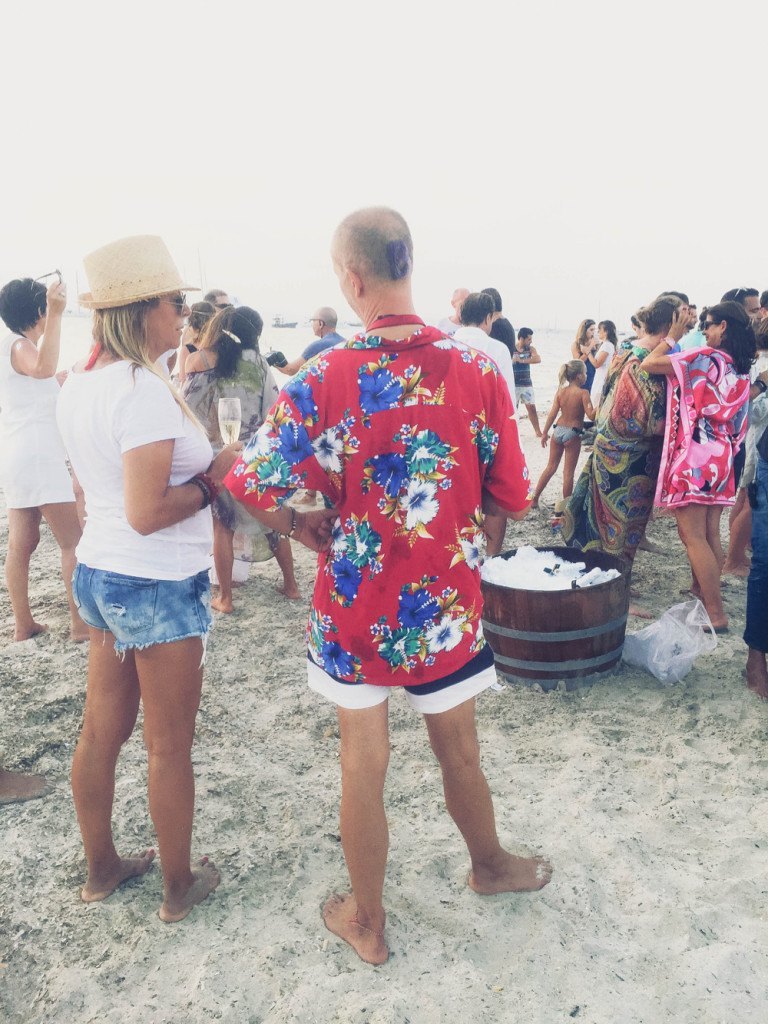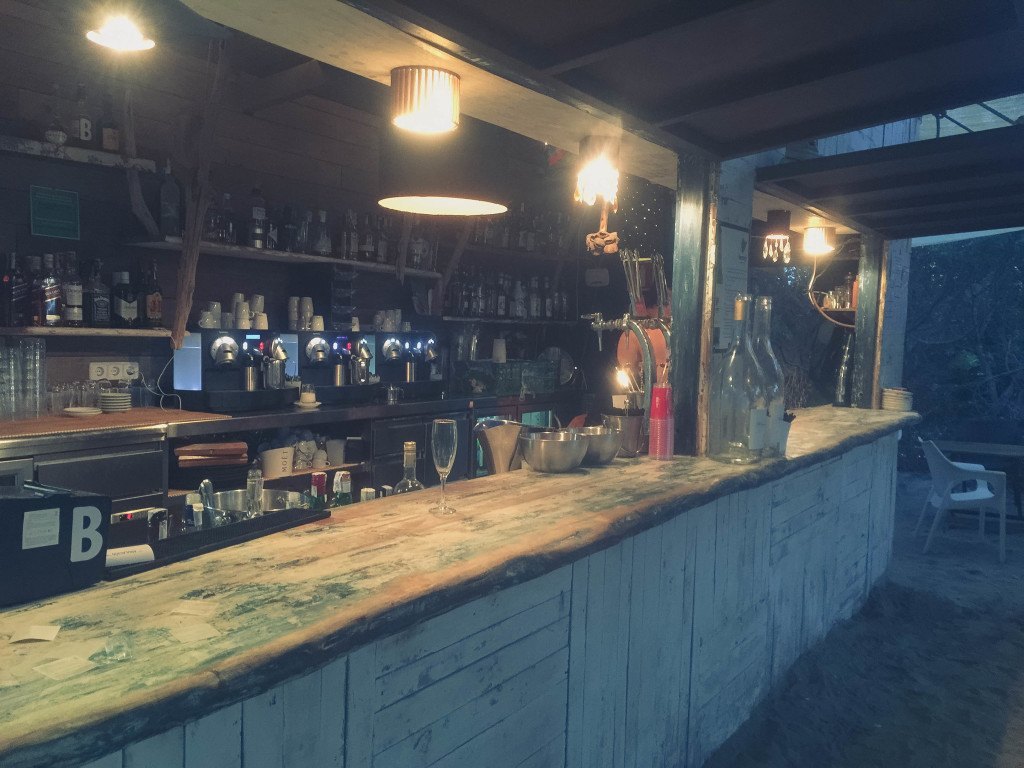 The most peaceful commute on the planet
In between one beach and another, you've the journey.
As the sails unfurl skywards and you set off, there's nothing but you, the occasional seagull or yacht, and the brochure-blue Mediterranean.
No taxis. No buses. No loud clubbing crowds.
We spent these commutes sleeping on deck under the buttery sun, swinging our legs between the guardrail watching the ocean slip between our toes, and chatting under the boat's awning, the shade giving us respite from the heat.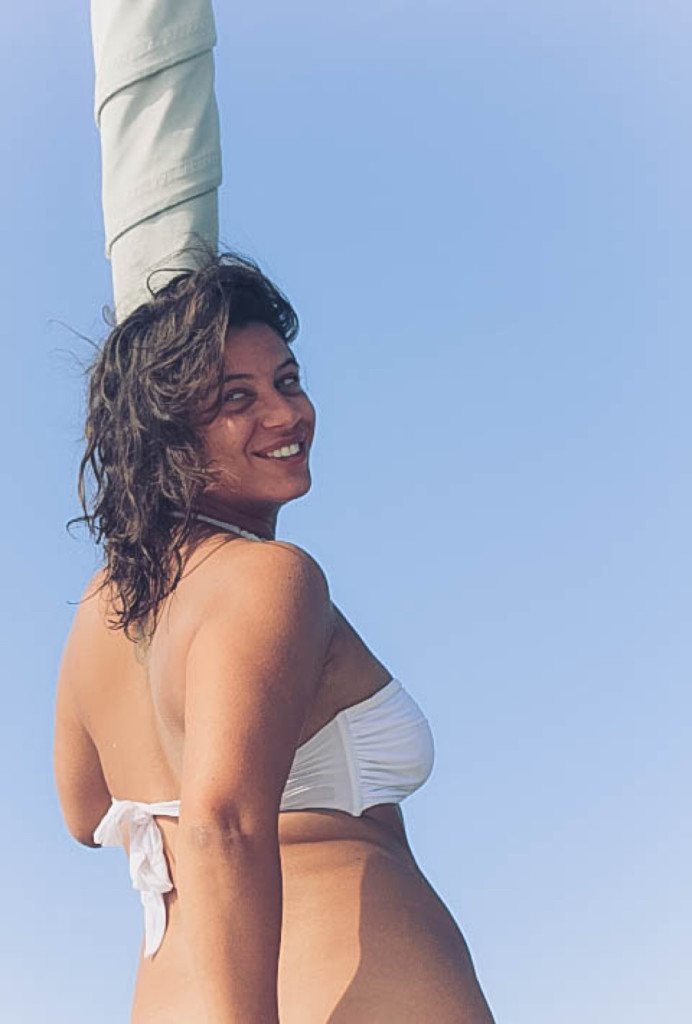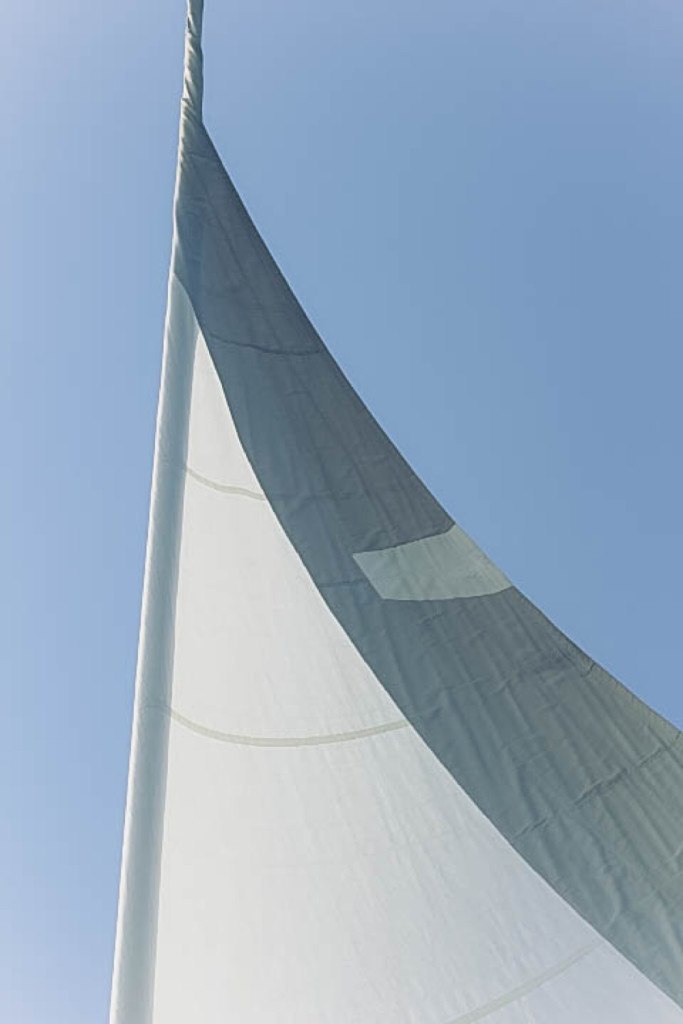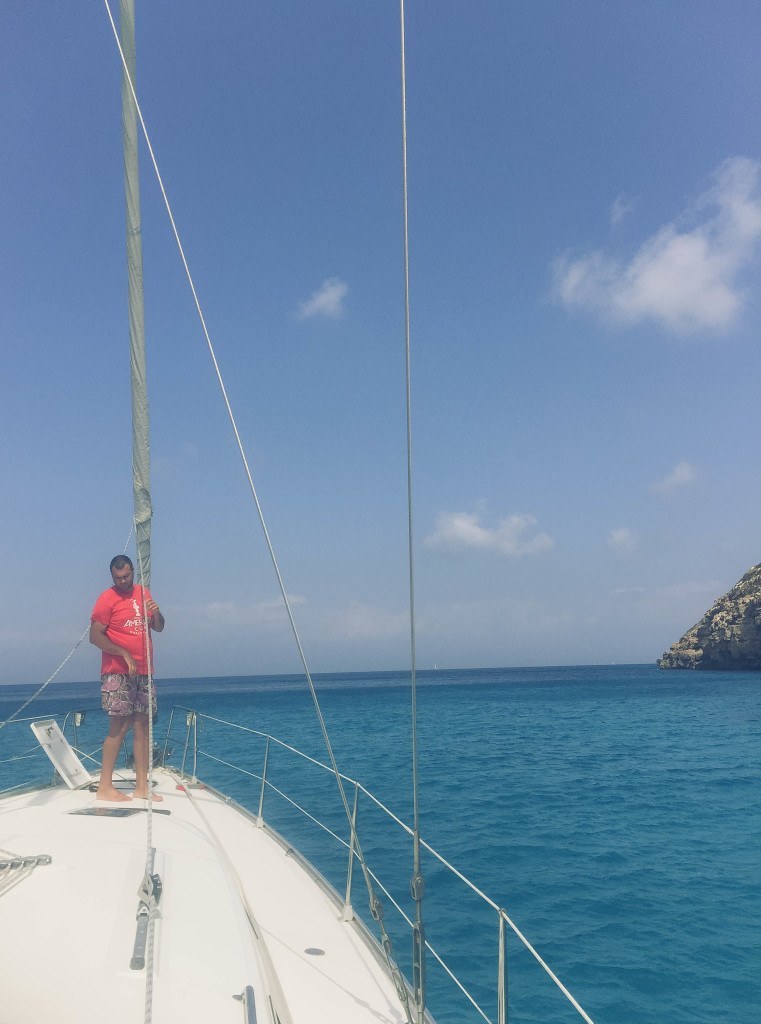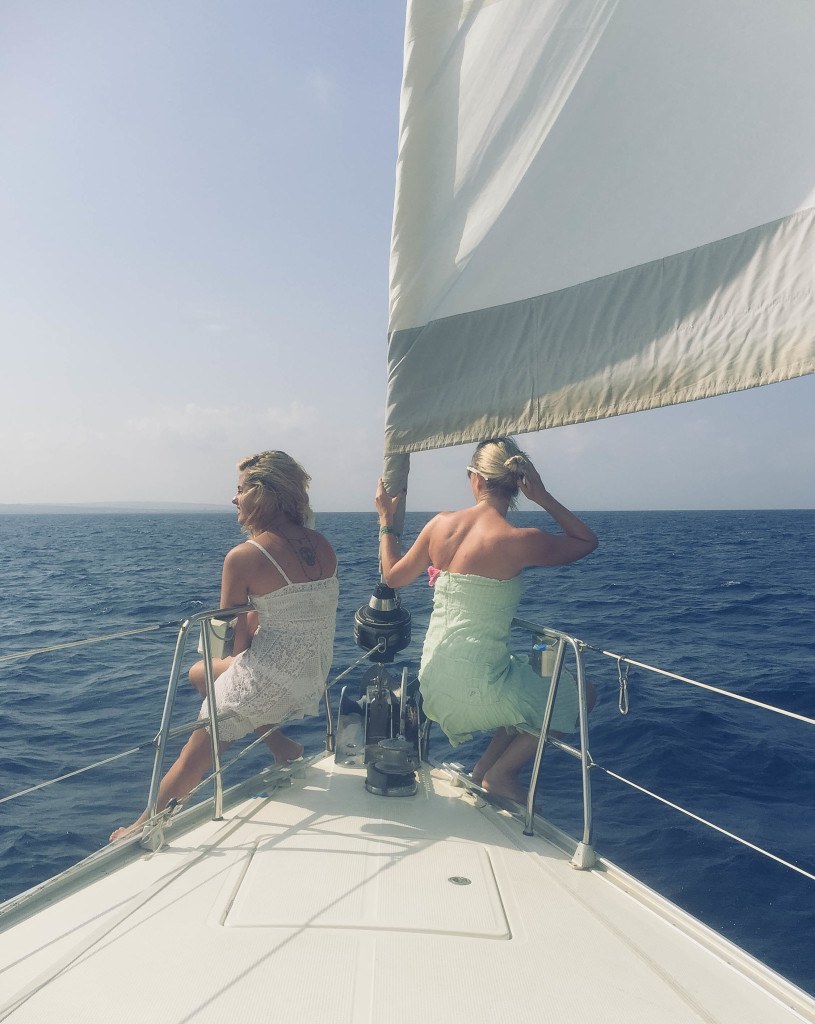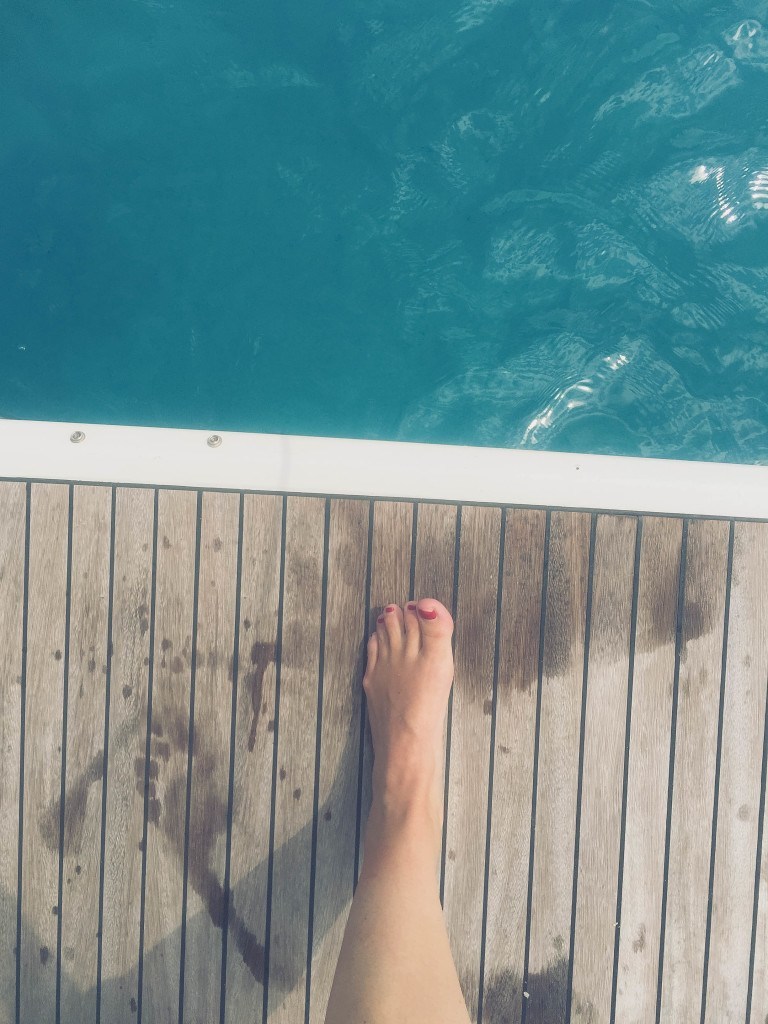 Rock yourself to sleep under the stars
Of course, when the night drew in, our evening flushed bright with moonlight and stars, instead of neon lights and club music. When we got tired of chatting on deck, we retreated below to our en-suite cabin.
The sailboat we were on – a Bavarian 45 Cruiser – slept 8 people; it was perfectly comfortable for a group of friends or family, and enjoyed living space in the form of a galley-style kitchen and dining area.
The nicest part of the evening was climbing into bed to be rocked to sleep softly by the sea.
On the first night, the motion was a little unsettling. By the second night I was used to it. And by the third night, I didn't want to fall asleep any other way.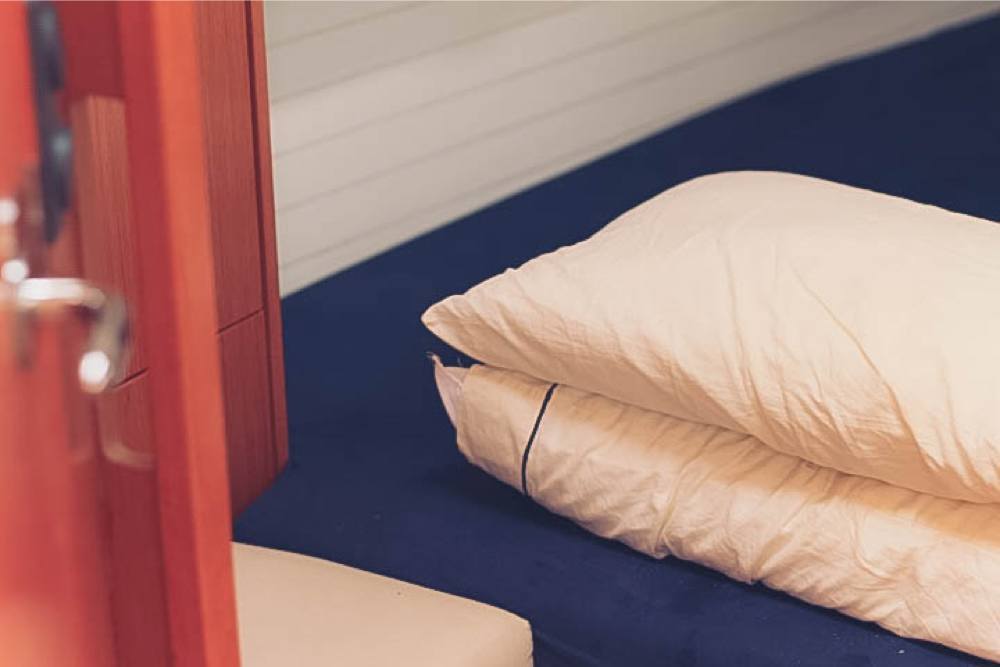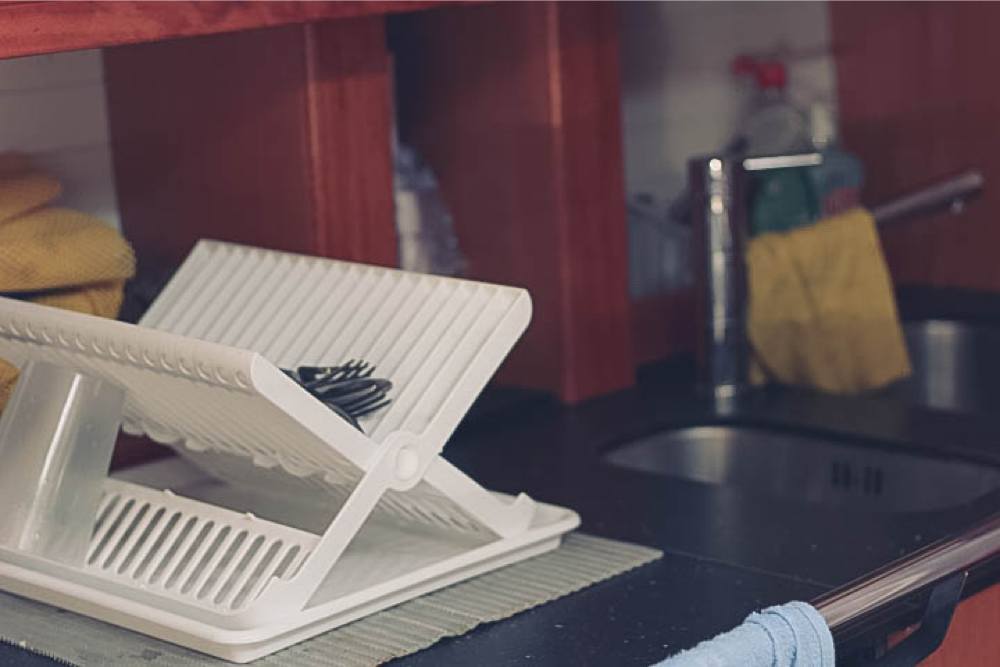 Sailing in Ibiza with Antlos
The cost: A 2 night Ibiza and Formentera cruise with Antlos costs £54 per person. This gets you a robust sailboat and experienced skipper to take you where you want to go between Ibiza and Formentera. Food and drink can be added to the package at a cost of £115 a day. Towels, bedding and snorkelling gear are included.
Before you book: Make sure you receive a full safety briefing, so you're clear what to do in the event of an emergency; also check, before you book, how fluent in English your skipper is, so you can communicate effectively with him or her throughout your trip; and also get clarity about what would happen in the event of a medical emergency.
Remember to bring: Power booster/solar power charger for your mobile – the boat's electricity only runs when the engine is running. Waterproof case for your phone/camera/ipad and sea sickness tablets – just in case!
Disclaimer and Details
My friend and I enjoyed a complimentary 2 night Ibiza and Formentera cruise with Antlos and Pinktrotters (a lifestyle network for women).
You might also like