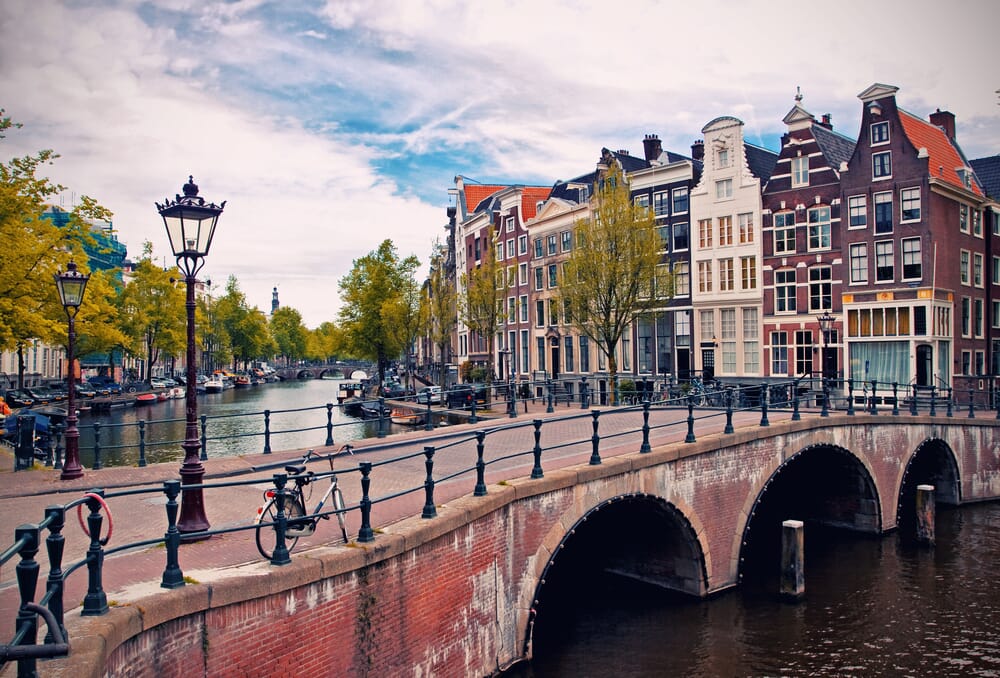 Amsterdam is a spider-web of a city, where bucolic canals, charming footbridges and cobbled side-streets offer surprises on every mid-17th century corner.
Around one corner, the stepped gable façade of a merchant's house; around another, a Michelin-starred restaurant; next you're gazing at the work of the troubled geniuses of the Dutch Golden Age – Van Gogh, Rembrandt and Vermeer.
Fitting it all into a weekend can be tricky, but it's certainly possible. For a quick guide to get your planning started, here are my top 6 Amsterdam must-dos. Enjoy.
 My 6 Amsterdam must-dos
PIN FOR LATER: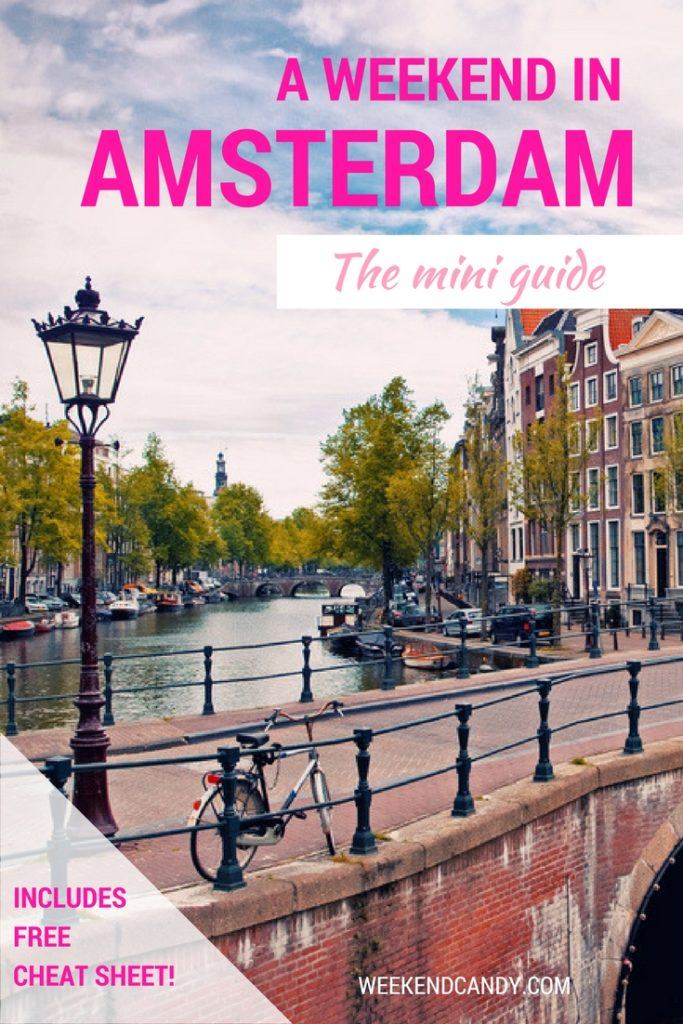 ---
1. Soak it up – by hiring a bike
A bike is a rusty 'n' trusty fundamental in Amsterdam; it's cheap, it's green, it's how all Amsterdammers get around, royalty and riff-raff alike. It's egalitarianism on wheels, for hire all year round. You'll find places to rent a bike all around the city.
My favourites are: Canal Bike and Yellow Bike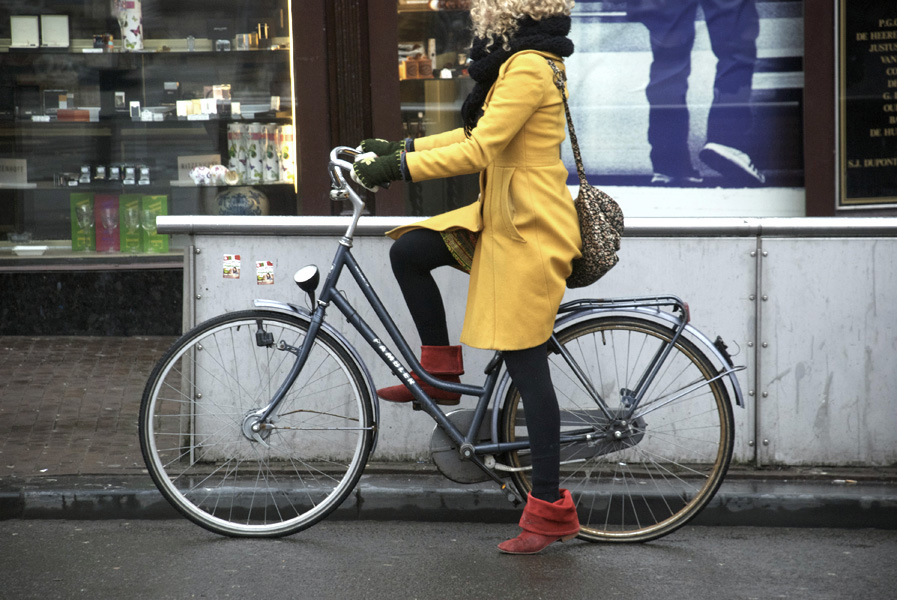 ---
2. Lay your head – where Rembrandt laid his
Jordaan: This former poverty-pit and final home of the bankrupt Rembrandt, is today the epicenter of Amsterdam's independent art scene. A romantic haven of crooked streets, boutique shops, bountiful galleries and canal-house hotels.
Need a play to stay? Budget Places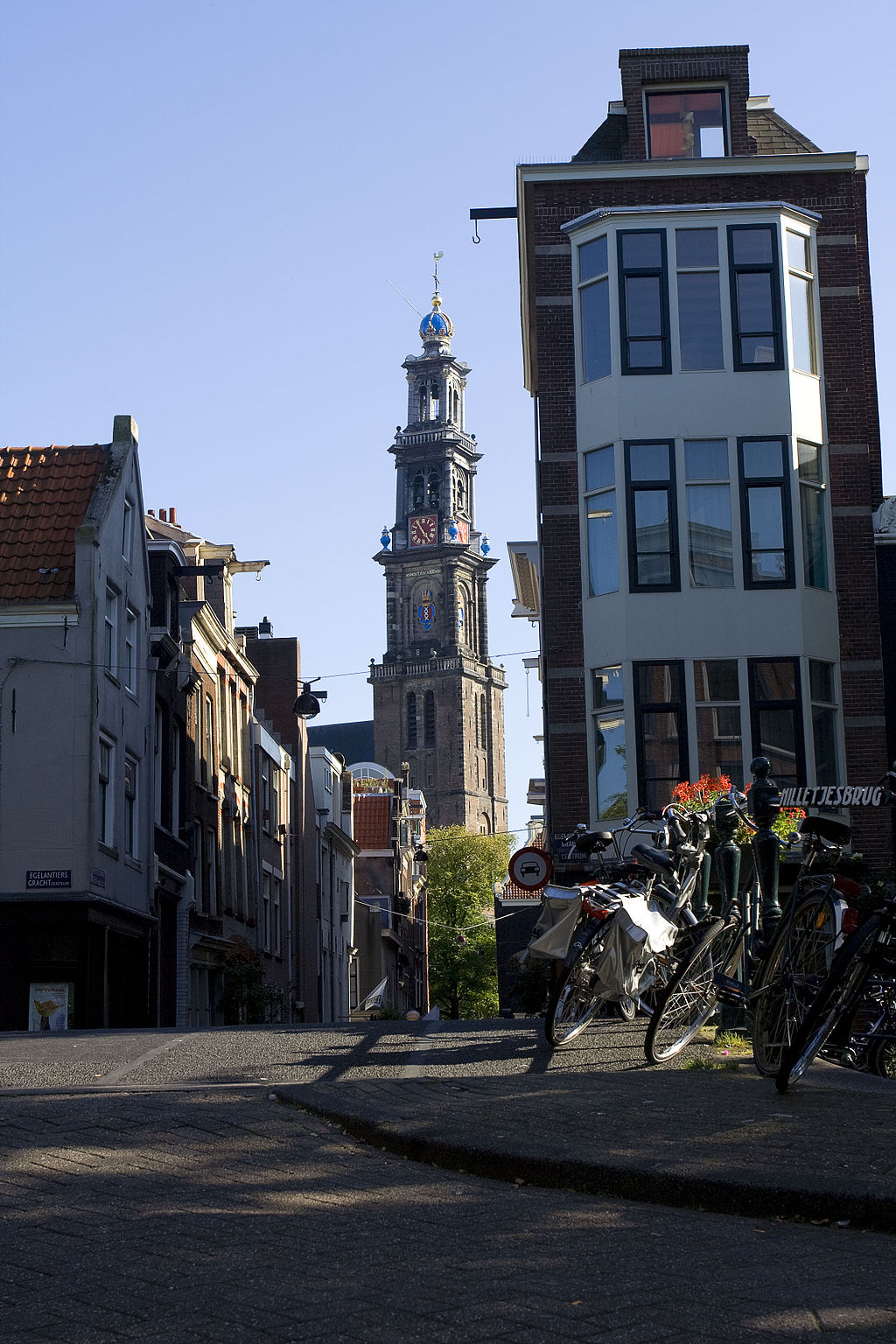 ---
3. Sights taste better – with a canal view
Amsterdam by open-topped boat is a wind-in-your-hair must. Especially exploring the mighty 400-year-old Canal Ring – recently added to the UNESCO world heritage list. If that doesn't float your boat, the remarkable canal-side mansion house museums will.
For an instant trip: Amsterdam Canal Cruise

---
4. A classic evening – starts with art-house cinema
The EYE Film Institute Netherlands is a film buff's mecca, just 3 minutes' free ferry ride from Amsterdam Central Station. This mothership of cinema regularly plays host to screenings, shows, and festivals. If it's on, it's inside.
Discover what's on: EYE
---
5. Drink to you – in a famous hang-out
For a thick slice of intellectual hubbub, try Café Welling. Much-loved hangout of Holland's literary crowd, this 'bruine café' has the traditional dark-wood paneling and tobacco-stained walls you'd expect. Open weekdays and weekends.
Where is it? Café Welling
---
6. Eat like a king – where the food is a masterpiece
They say no one comes to Amsterdam to eat. Clearly they haven't eaten at Restaurant Greetje. Here, inelegant cuisine is out, whilst old-fashioned local classics are in your mouth and entirely devoured, quicker than you can say 'Dutch masterpiece'.
Book your spot: Restaurant Greetje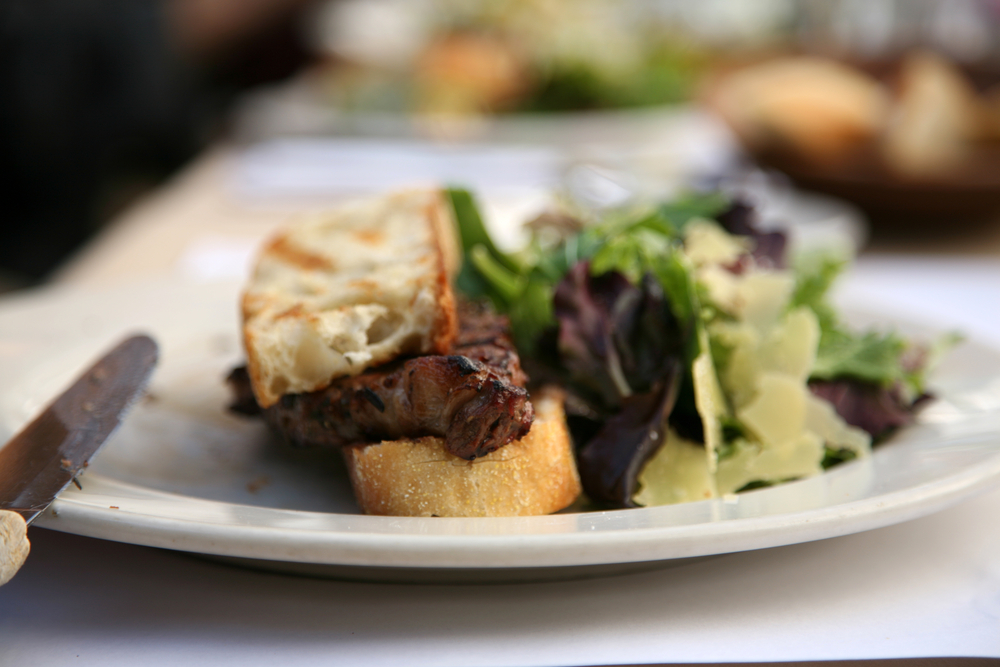 ---
Take you there?
Eurostar go direct to Amsterdam from
London St. Pancras International from just £99
What top tips do you have for a short trip to Amsterdam? Let me know in the comments below.