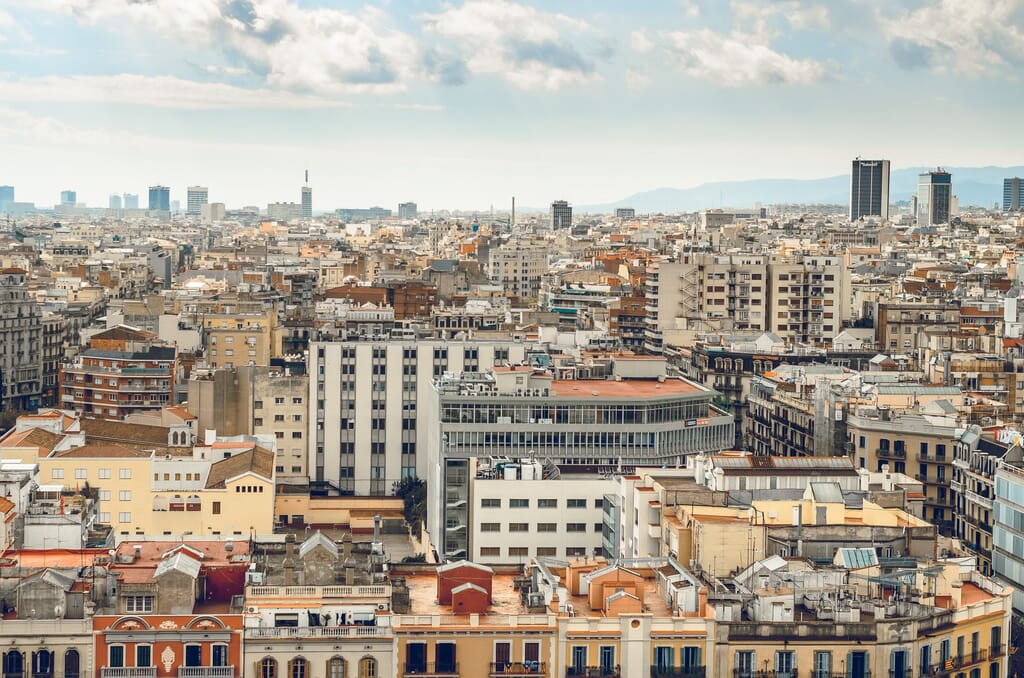 Barcelona may be the City of Gaudi, but for your next weekend there I dare you to enjoy a different side to the city – one that is less about architecture and beaches and more about filling your copa with the best bubbles Barcelona has on offer.
Cava, the official name for Spanish sparkling wine, is Barcelona's answer to Champagne and is holding its own on the world stage – despite pressure from Italy's most famous sparkling export, Prosecco. As such, Cava bars and Cava excursions are still big business in Barcelona, giving fizz-lovers (like me and you) the chance to taste a different side of Barcelona's multi-coloured personality.
Here's my guide to a Cava weekend escape to Barcelona.
PIN FOR LATER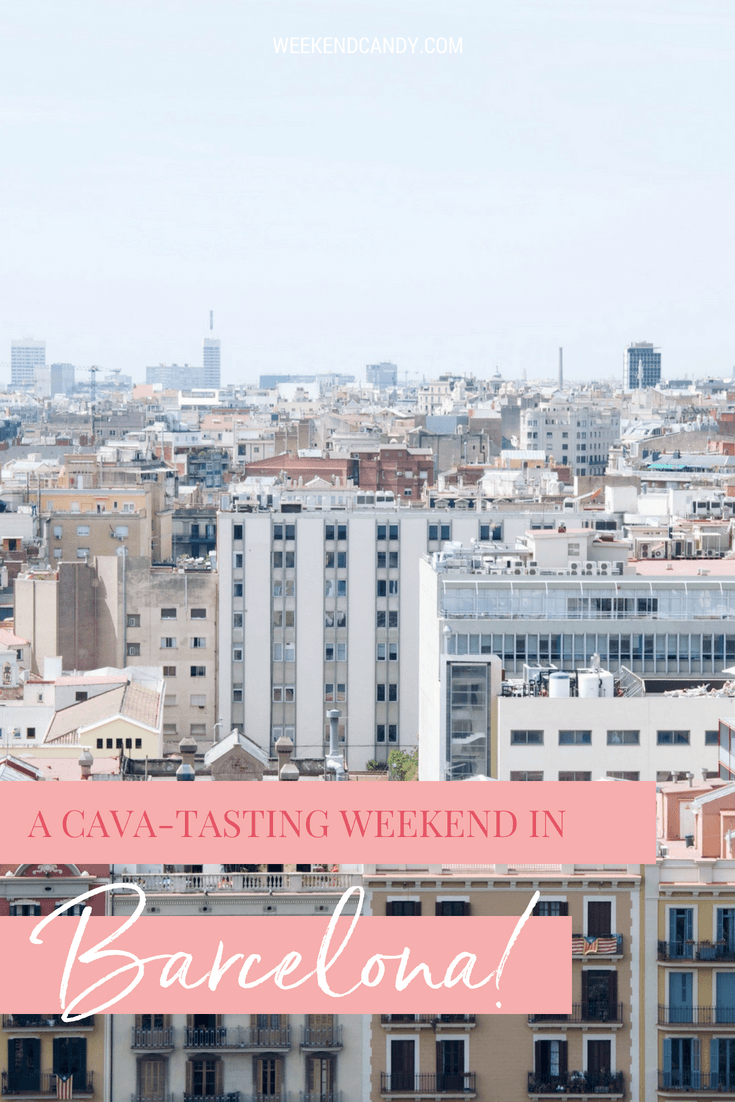 Saturday & Sunday
 Barcelona Bubbles Weekend Itinerary
Go here
The best Cava bar in Barcelona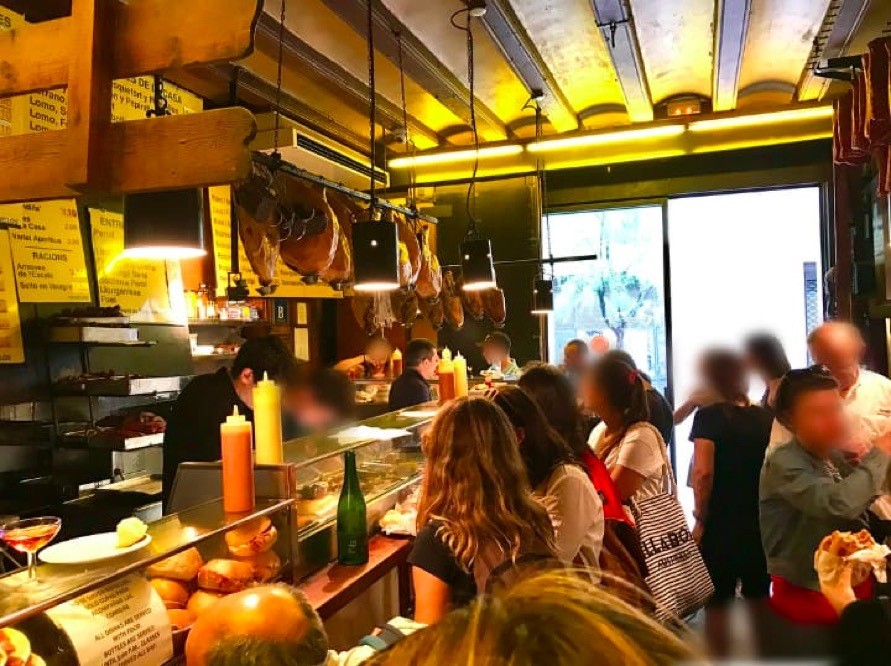 Head to La Barceloneta, Barcelona's old fishing quarter, and detour to La Xampanyeria. This old-fashioned bar is one of the most famous cava bars in the city and popular with locals and visitors. Opened in 1969, its real name is Can Paixano, yet the Catalans simply call it La Xampañería, or Champañeria in Spanish.
Forget sleek, elegant and well-heeled, this Cava bar is loud, crammed and fizzing with life, which makes it a fabulous place to experience authentic Barcelona and its affordable bubbles. You will be expected to buy a ración (small portion) of food along with your sparkling wine; but with a huge range of Bocadillos, the Catalan version of sandwiches, on offer you won't be hard-pressed to do so.
Find it: Carrer de la Reina Cristina, 7, 08003 Barcelona
Get up-close-and-personal with the wineries behind Barcelona's bubbles by booking onto a wine trip into the Catalonia countryside. Wine Tourism Spain has many full-day and half-day trips from Barcelona to choose from. I like the look of the Catalan Food and Wine Tour that takes you to premium Cava producer and family winery, Finca Ca n'Estella in the Penedes wine region.
Finca Ca n'Estella is a beautiful Catalan Masia (large agricultural estate) surrounded by vineyards. You'll visit the winery, discover their secrets of Cava production and elaboration, then taste their award-winning Cavas. Afterwards, you'll head to Oller del Mas in Pla de Bages – a winery set within a medieval castle surrounded by sun-baked hills. Here you'll taste different types of organic wines accompanied by local cheese and learn about ecological wine production.
Cost: Half-day Catalan Food and Wine Tour from €73 pp.
Do this
Cava tasting in the Penedes wine region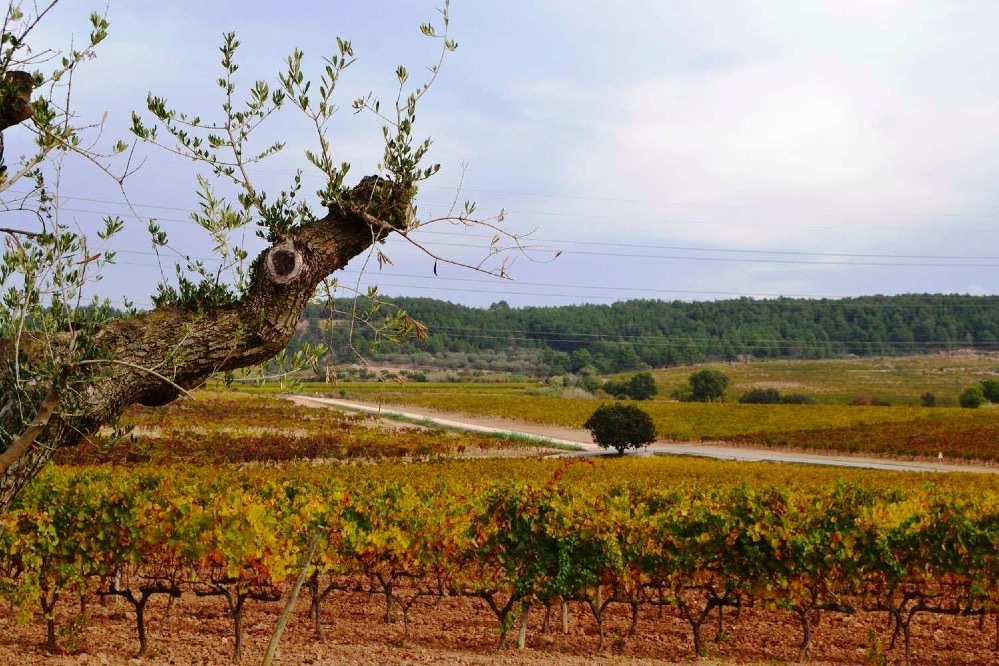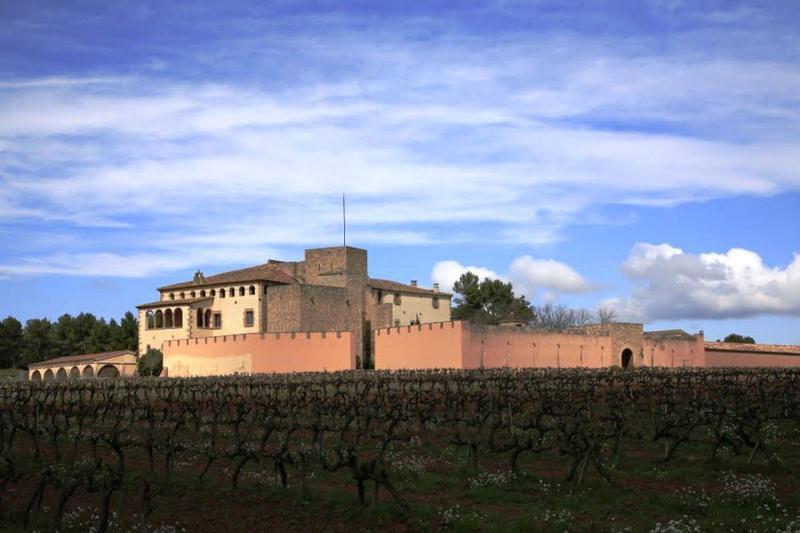 Buy this
Cava Berdiè at Jovani & Vins
Make room in your case for a couple of bottles of Cava Berdiè, from the breathtakingly romantic Cava winery of the same name in the heart of the Penedès region. Find it in
Jovani & Vins – a wine shop founded in 2015 by 3 brothers, Robert, Marta and Sergi Jovani, who grew up in the family which produces Cava Berdiè.
Naturally, the family's Bertié Cavas and their selection of Origami wines takes pride of place, but the shop also stocks around 200 reasonably-priced wines from all over Catalunya and Spain. There's also a big fridge stuffed with local cheeses, in case you want to squeeze a little extra something in your hold-all for the journey home.
Cost: Berdié Reserva Brut Amor from €55 pp
---
Shop Barcelona Weekend Style
<!– COLLECTIVE WIDGET CODE START –>
<!– COLLECTIVE WIDGET CODE END –><!– [et_pb_line_break_holder] –>
---
Stay here
Cava & Hotel Mastinell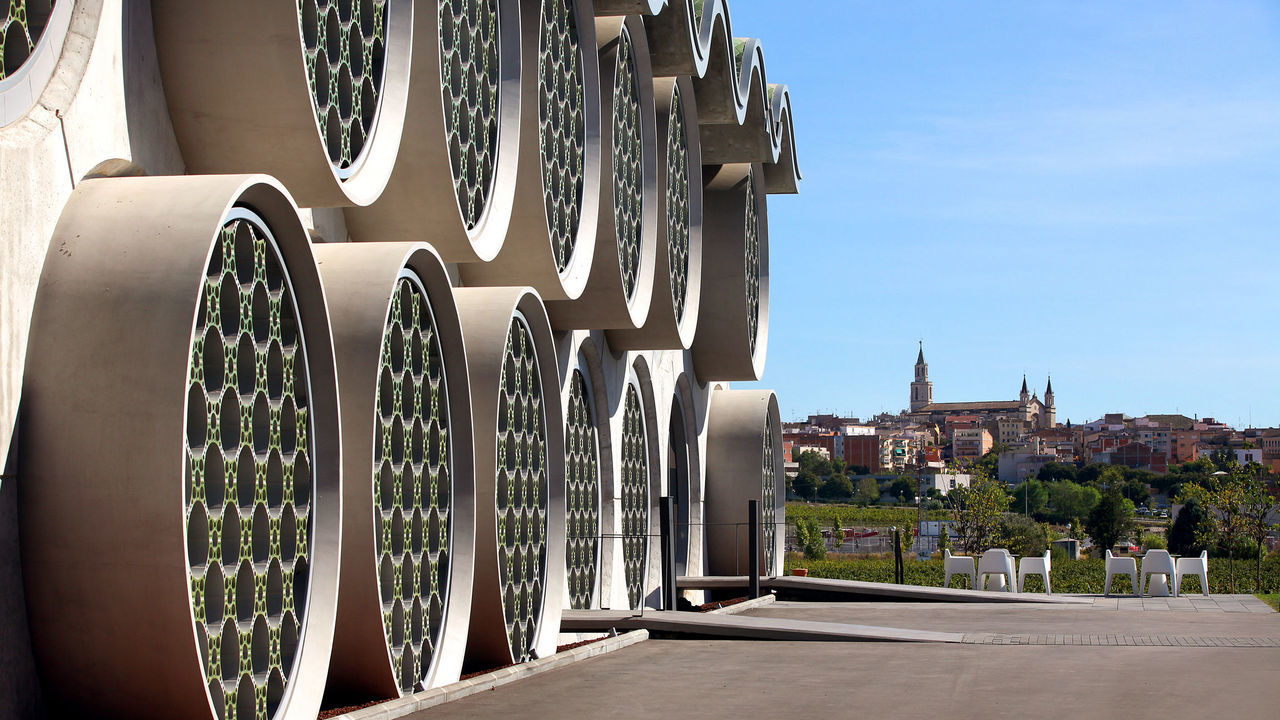 If you don't mind staying outside of Barcelona, then make your base the 5-star beauty that is Cava & Hotel Mastinell – undoubtedly one of the best wine hotels in Spain.
The hotel's striking architecture is deliberate styled to echo the sinuous shapes of Cava bottles on a riddling rack. It's an incredible looking building, found in Vilafranca del Penedès (a wine making region par excellence), and comes with everything a Cava-lover needs for the perfect gastronomic escape: rooms with vineyard views, its own winery, a swimming pool and beauty treatments, and a huge selection of wine experiences.
Cost: Culinary Getaway Weekend from €360 pn
Not only can you take a guided tour of the winery, or a horse-back tour of the vineyards, you can also try crushing grapes with your feet, before cleaning yourself up with a Cava-filled bath. Life goals, right there.
Visit this:
Monserrat Mountain (to clear your head)
For some fizz-free time, head out of Barcelona and visit Monserrat, a rocky mountain range just 50 kilometres from the city which dominates the skyline next to Spain's Cava towns. Make Spain run a half-day excursion that takes you up into the mountains for the incredible views and crisp clear mountain air, and the chance to explore Monserrat's small Benedictine monastery, Montserrat Abbey. Inside, you'll see one of Spain's most famous statues, the Black Madonna Statue. Afterwards try some of the region's locally-produced liquors before heading back into Barcelona to pop another cork or two.
Cost: Half-day Montserrat tour from €55 pp.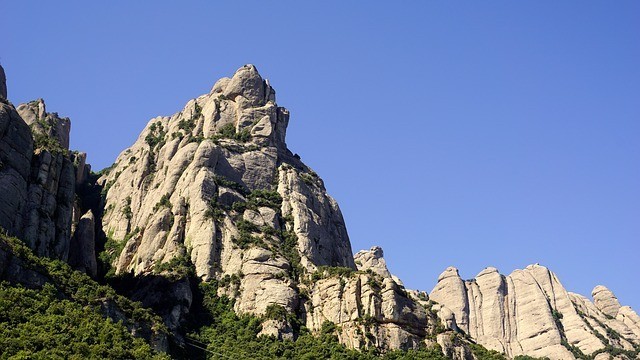 [et_pb_fullwidth_image _builder_version="3.7″ src="https://weekendcandy.com/app/uploads/2018/06/montserrat-1157566_1280.jpg" border_style="solid" /]