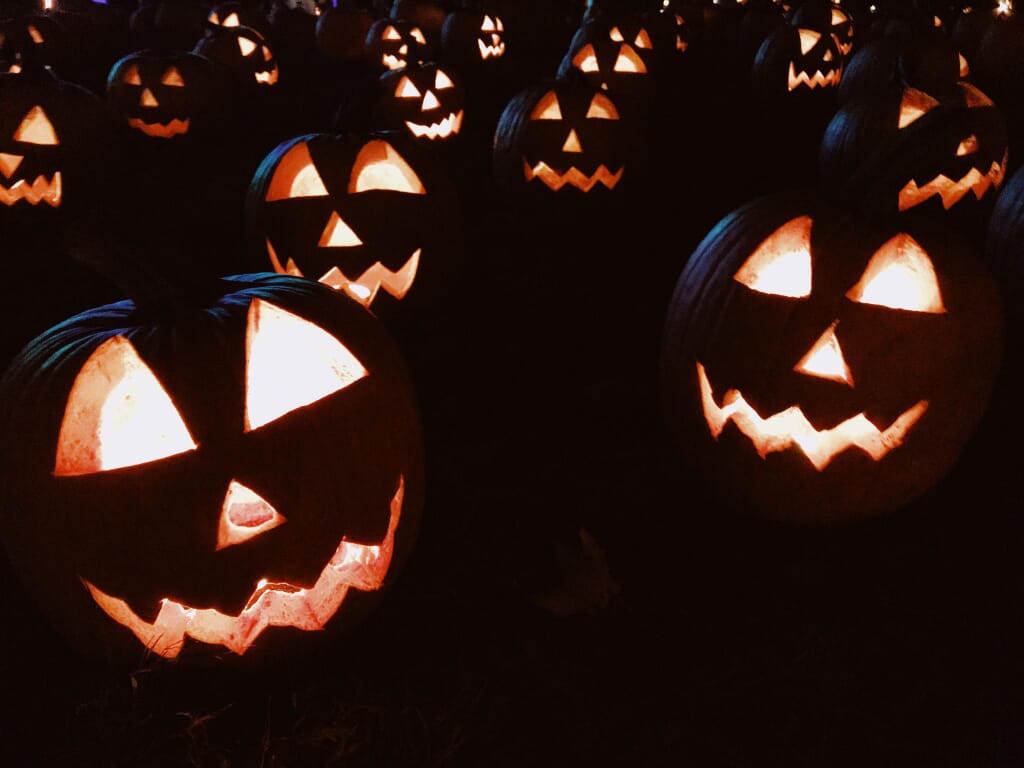 Head down, down, deeper and down this Halloween thanks to Clearwell Caves in the Forest of Dean and its seriously wicked underground pumpkin treasure hunt.
From 21st October to 1st November, the spooky caves will be filled with hidden pumpkins for you and your little ones to discover. Search the corners, crags and caverns to see what you will find. Along the way, you may see one of some bats – they aren't a Halloween decoration, they're here all year round. But fear not: they don't bite.
There's a café on site, along with free parking, a shop and a picnic area – and when you come along you'll be entered into a prize draw. In keeping with Halloween, temperatures down under are suitably chilly so be sure to wear cosy clothes (or fancy dress), shoes with a good grip, and the accessory that's all the rage – a face mask.
Sessions start times run from 10am-4pm and lasts for as long as it takes you to complete the trail. Prices are £6.50 for 4-16 year olds, £8 for adults or £26 for a family of two adults and two children. Tickets must be pre-booked on the Clearwell Caves site.
If you haven't been to the caves before, you're in for a real treat. This atmospheric and historic mining network is at the heart of the Forest of Dean and covers up to 250 acres in total; although only the large, shallow caves are open to the public. It's been the used as the location for many films over the years including His Dark Materials and The Chronicles of Narnia, as well as Dr Who.
Pic Credits: Clearwell Caves