Rum-focused cocktail bar | Walled garden bar | In Bridport, Dorset
Plants, rum cocktails and themed food events: it's no wonder the locals in Bridport, Dorset are digging The Potting Shed, the latest exciting outdoor venture from the award-winning mixologists Dark Bear.
Nestle into the cosy nooks at The Potting Shed, a rustic stone-walled garden that's home to potted plants and shrubs galore. With its array of charmingly mismatched furniture and fire patio heaters, it's become a nightlife hotspot for visitors to Bridport, a charming market town in Dorset, just 15 miles west of Dorchester.
The Potting Shed sits under canvas in the space next to the Bridge House Hotel in Bridport, ideal for enjoying a delicious tipple come rain or shine. By day and night the space comes to life with a fun, playful vibe that's led by the wonderfully friendly staff.
If you can, try to time your visit with one of The Potting Shed's frequent culinary events, which usually take place on Wednesdays, Fridays and Saturdays. Some of their most recent themed events include vegan pizzas, Indian food and hand-pulled noodles. Just make sure you book well in advance as tables go quickly!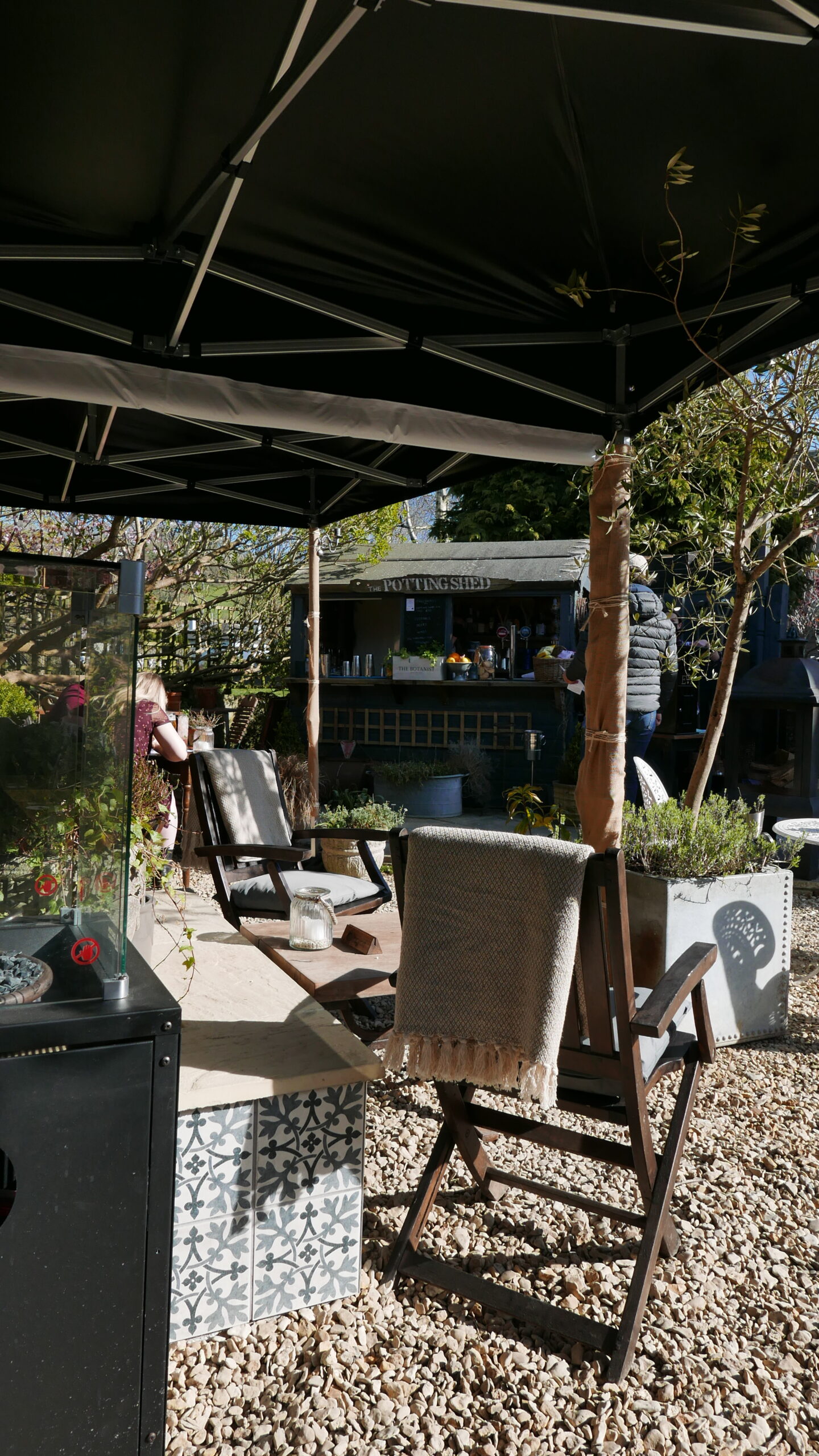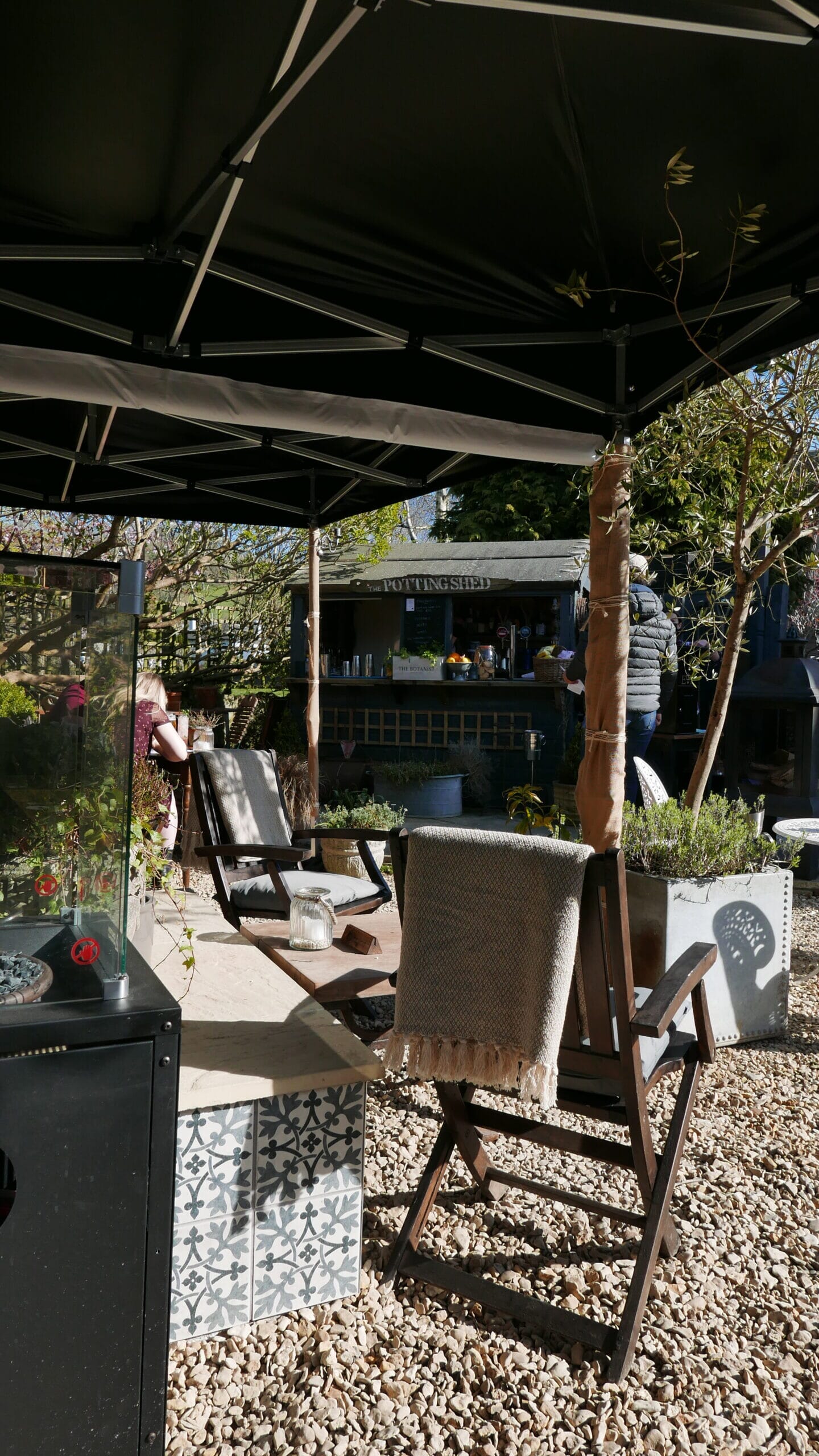 The brains behind The Potting Shed are the owners of The Bridge House Hotel, Sara and Marcus who, during lockdown, converted the garden area into the fabulous cocktail spot it is today.
They brought in cocktail movers and shakers, David and Lloyd, of Dark Bear in Bridport in to 'wow' the locals and they've never looked back. As experienced mixologists with two decades of experience between them, the pair bring their flair for creative cocktails to all of their pop up events, masterclasses and home deliveries.
Their spirited dedication to all things cocktails has already nabbed Dark Bear multiple awards – including two runner-up titles in the Observer Food's 'Best Place to Drink' category.
Dark Bear cocktails to look forward to
We're potty about Dark Bear's selection of cocktails behind The Potting Shed's bar. You'll find over 200 different bottles of rum at the ready, all eager to be turned into a cocktail masterpiece. David and Lloyd make many of their own infusions and syrups and will regularly mix up what's on offer to reflect what's in season.
One of their most flamboyant menu items includes the Bridport Dagger, a blackberry gin-based cocktail that's named after the hangman's noose that was made in the local rope factory. There's also Fudges' Firewater, a rum cocktail that's named after the cough medicine that was made and sold in a small Bridport pharmacy in the 1950s.
Whatever your preferred choice, rest assured The Potting Shed in Bridport has exactly what it takes to stir up a fantastic evening.
Charming garden cocktail bar in Bridport, Dorset
Opening times: Monday to Friday, 4pm – 9:30pm, and Saturday 12pm – 9:30pm
Award-winning cocktails reflecting the local history
Fire patios and canvas cover for all-weather drinking
Also hosts regular pop-up food events
Get 10% off Dark Bear's online cocktail shop (order with code PICKUP)
Eye Candy
Looking for a local place to stay?