🌳 Yoga, Meditation & Breathwork Retreats | 📍Various Locations Around the UK | 🛌  3 – 4 Nights in Shared or Single Occupancy Rooms | 🧘🏼‍♀️Suitable for Beginners |  🌿 Plant-based Meals Included 
Tried & Tested By Claire (Chief Weekender)
Why we love Funky Cactus Yoga retreats for a weekend:
When you come back from a Funky Cactus Yoga retreat, not only will you come home with a deeper respect for yourself, you'll return with a WhatsApp group loaded with new friends – and a sense that life's shifted for the better.  
You only have to look in my spare room to see that the Funky Cactus Yoga retreat I went on has done its job. On the floor, now in its permanent position, is the yoga mat that I had previously only unrolled a few times. On the table, sit half a pack of used incense sticks. And on the TV, queued and ready, is a string of different yoga workouts that I've been addicted to ever since I returned from my first Funky Cactus Yoga retreat at Loveland Farm Eco-Retreat Devon.
Safe to say, yoga is now a part of my life in a way I'd never expected it to be. And it's all thanks to Rosie, the radiant spark behind Funky Cactus Yoga.
---
About Funky Cactus Yoga
Funky Cactus Yoga started life when founder, Rosie, lost her cousin suddenly. To help with the grief, she turned to yoga and, as Rosie says, her practice 'saved' her. From that point on she was hooked and wanted to share its power with others.
Today, Rosie runs healing yoga retreats at beautiful locations across the UK, bringing together like-minded women so they can reconnect physically, mentally and emotionally with themselves. She does this through a carefully structured day-by-day itinerary, which includes opening and closing circles, guided meditation, journaling, breathwork and yoga.
Rosie centres all her retreats around a unifying theme to focus your intention and attention. The retreat I was invited to try by Basubu (the online marketplace for wellness retreats) was the 'Elements Retreat': a 3-night long weekend that integrates the elements of earth, fire and water into practice. What could've been gimmicky was, turned out to be nothing of the sort. It was a lovely hook to remind us all about our intimate connection to nature, delivered masterfully by Rosie who took time to explain how each element linked to our bodies and asanas (poses).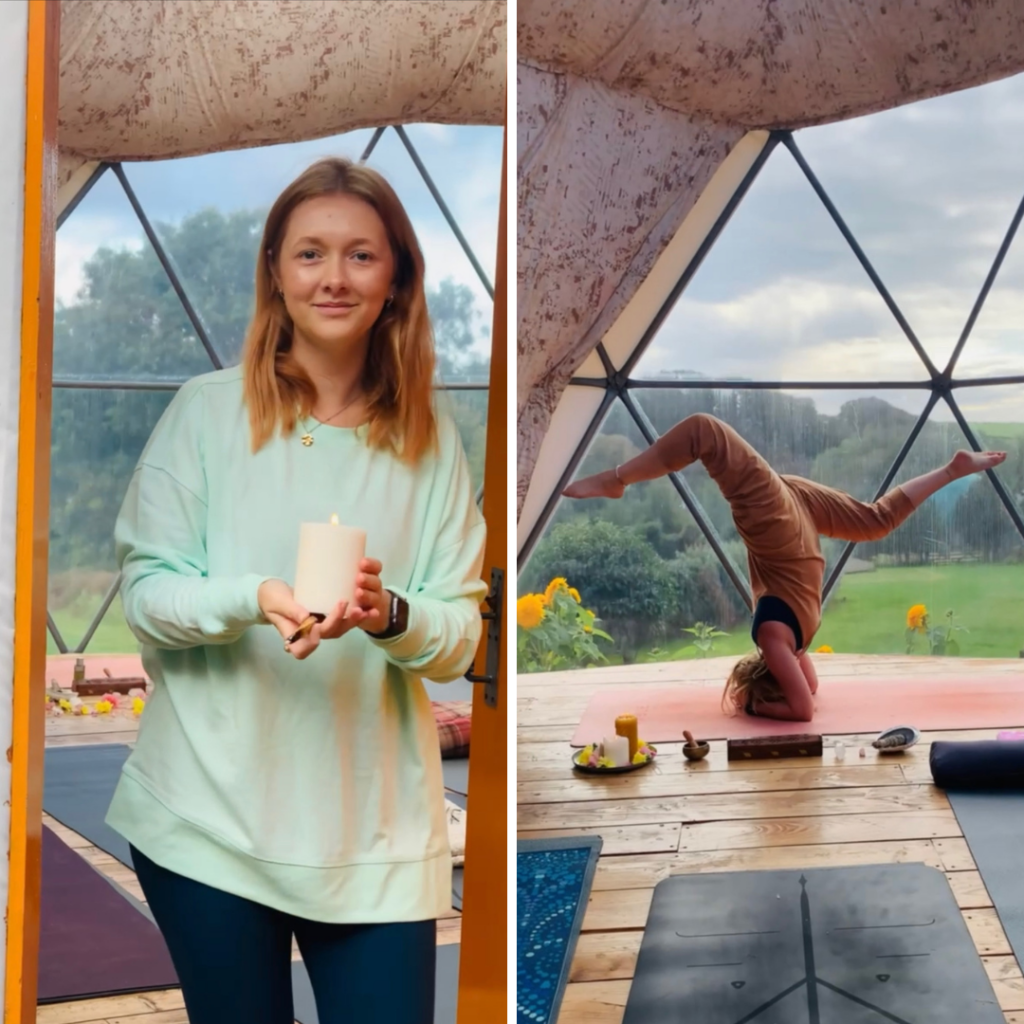 ---
The Yoga
On every retreat, expect a mix of yang yoga (which builds muscular strength, stamina, and flexibility) and yin yoga (which works the connective tissues and joints). If, like me, you had to Google yin yoga, asanas and ashtanga, then fear not. Rosie's teaching is fully inclusive and easy to follow as a yoga beginner or first-time retreater – she instructs you with a gentleness that makes you feel nurtured and a calmness that makes you feel safe. And, all the while, you're surrounded by a group of supportive women who have moving stories of their own to share about their path to yoga.
Without question, Rosie is the real deal. In fact, she radiates acceptance and friendship (even taking the time to bow respectively to every yogi in the room after a session to show that she 'sees' your divinity). Her hugs, of which there are plenty, are full of genuine warmth, as is her teaching. So, it's hardly surprising that she has a loyal fan base of wonderful ladies who attend most of her retreats, wherever they are in the country or, indeed, world.
What is surprising is that Rosie is just 24 years old; especially when she has the wisdom of someone three times her age and an ability to effortlessly command a room of 40-somethings. It leaves you wondering: exactly how old is this girl's soul?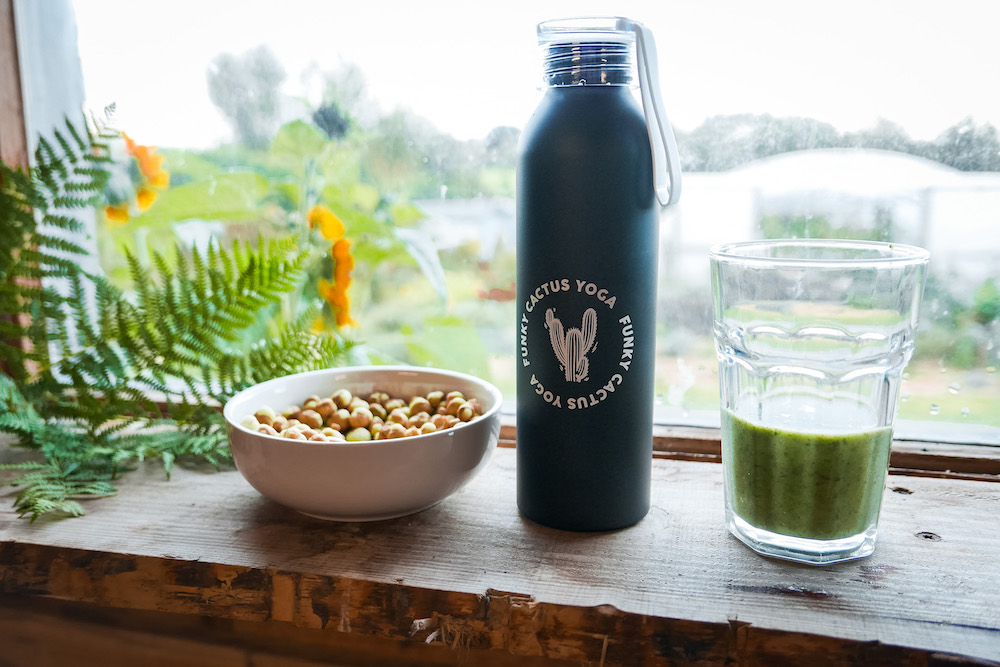 ---
The Food
Thick, wholesome smoothies to kickstart your day. Big, colourful brunches zinging with flavour. Nutritious snacks for guilt-free grazing. And then, come evening, a homemade dinner that'll have you wondering why you didn't turn plant-based earlier. Yes, the vegan food provided on a Funky Cactus Yoga healing retreat is exceptionally good – and there's plenty of it.
Everything is home-made by the outstanding chef duo of Rosie's dad, Gareth, and his partner, Jo. Their culinary creations were so delicious almost every member of the group threatened to kidnap the pair and put them to use at home. Even Rosie's best friend, Georgie, had a role to play in this retreat: graciously running around as our waitress and general Miss Fix It, without so much as a grumble.
The whole event was a real family affair, which could explain why this healing retreat was so, well, healing. Each member of the team was there to add their skills, energy and love into the weekend in support of Rosie and her passion for us and our yoga journey.
In my mind, it is this overlaying of one passion on top of another, on top of another, that made this retreat very special and its benefits so long-lasting. And I, for one, won't be rolling my yoga mat up any time soon.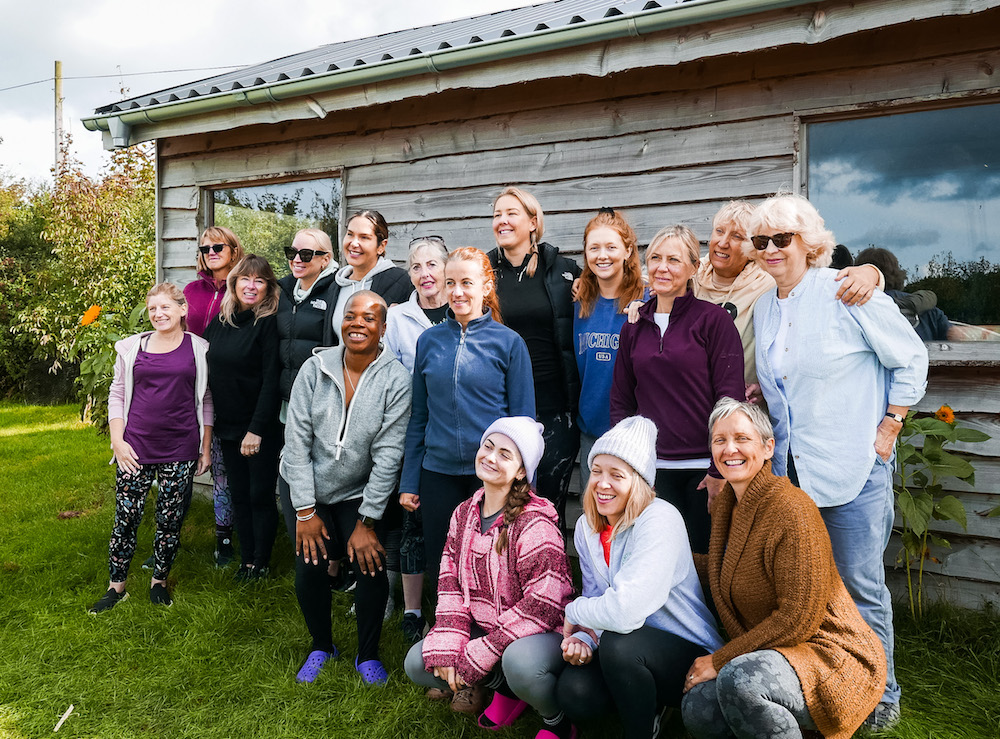 The Essentials
Funky Cactus Yoga retreats take place in a variety of beautiful locations around the UK
3-nights accommodation (shared or private occupancy rooms available)
Includes 6 yoga sessions, Yoga mats, blocks and bolsters, daily meditations and themed journaling prompts, guided breathwork
Complimentary retreat goody bag
Communal dining, with all meals, teas, coffees, snack, and smoothies included
Delicious plant-based, seasonal and nutritionally-dense whole foods
Guest workshops also available: we had a fabulous session with Kinesiologist Kerrie from the Natural Health Clinic 
Every day comes with plenty of rest time, too for you read, walk or sleep
All abilities and ages welcome
Car parking
Eye Candy