Hold on to your disco-balls folks, because you're about to hit the City  for a 1-hour Silent Disco London tour that'll have you grinning from ear to ear.
Join the utterly fabulous Boogie Shoes Silent Disco Walking Tours as their sequinned crew get you strutting and moving to the silent disco beat around London's open places and spaces.
Before the disco starts, you're given your Covid-safe silent disco London headphones and a short intro to keep you safe and sound on the streets. You then practise a few choice disco moves to limber up with before the party starts.
As soon as you put on your headphones you're immersed into a world of disco where it doesn't matter how bad your singing is or how wooden your moves are; you are the rock god or goddess and nothing's gonna stop you (now).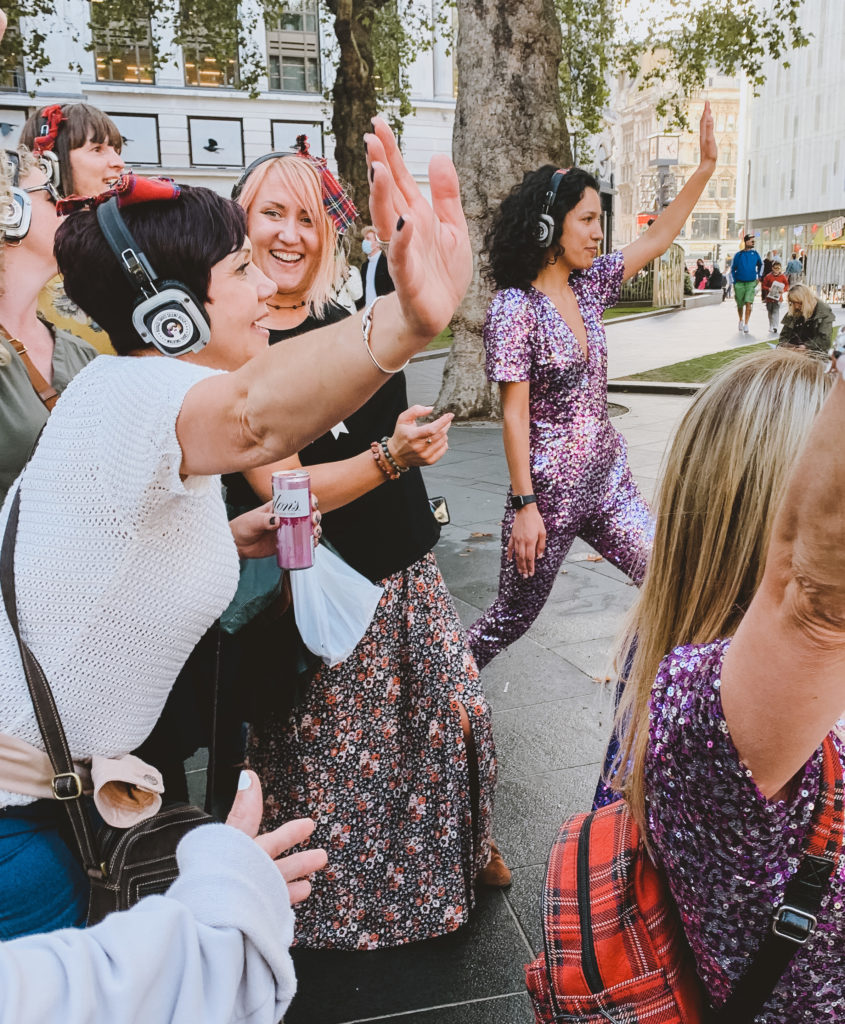 Ruth, Boogie Shoe's queen diva, heads up your socially-distanced group along with her two disco helpers, steering you with a watchful eye. Her amusing commentary keeps your energy up and your hips shimmying as she leads you from place to place, dance-walking past commuters, outdoor diners, and tourists to the sounds of the 70s, 80s and 90s. It's impossible for people not to join in and smile as you boogie past them, singing.
Honestly, this silent disco London tour it is one of the most joyful and fun things you can do on a weekend in the city – and we can't wait to go back!
Tickets from £20
All tours are professionally led and managed
Festive London tours also running
Gift vouchers available
All you need are your dancing shoes and party spirit
Gallery
Now Read