Crabbing and candyfloss, penny slots and piers, a break on Britain's glorious seaside coast is definitely something to write home about. Of course, to make it extra charming, only a beach hut boasting beautifully traditional features will do. And for a Southwold beach break only one Southwold beach hut cuts the mustard: Jabba The Hut. 
The beauty of beach hut life at Jabba The Hut is its utter simplicity. Hook open the doors. Set the kettle to boil. Fold out a deck chair. And sit back, with the sky, sea and sand in your sights. Life is easy here. There's nothing to worry about and no stresses to concern yourself with, except the business of relaxing.
As the name suggests, this Southwold beach hut comes with bucket loads of cheeky seaside charm. From its stick-of-rock stripes that make it pop on the Southwold beachfront, to its coastal-cutesy blinds, crisp whites and sand-beige wooden floors, Jabba is everything that a Great British beach hut should be.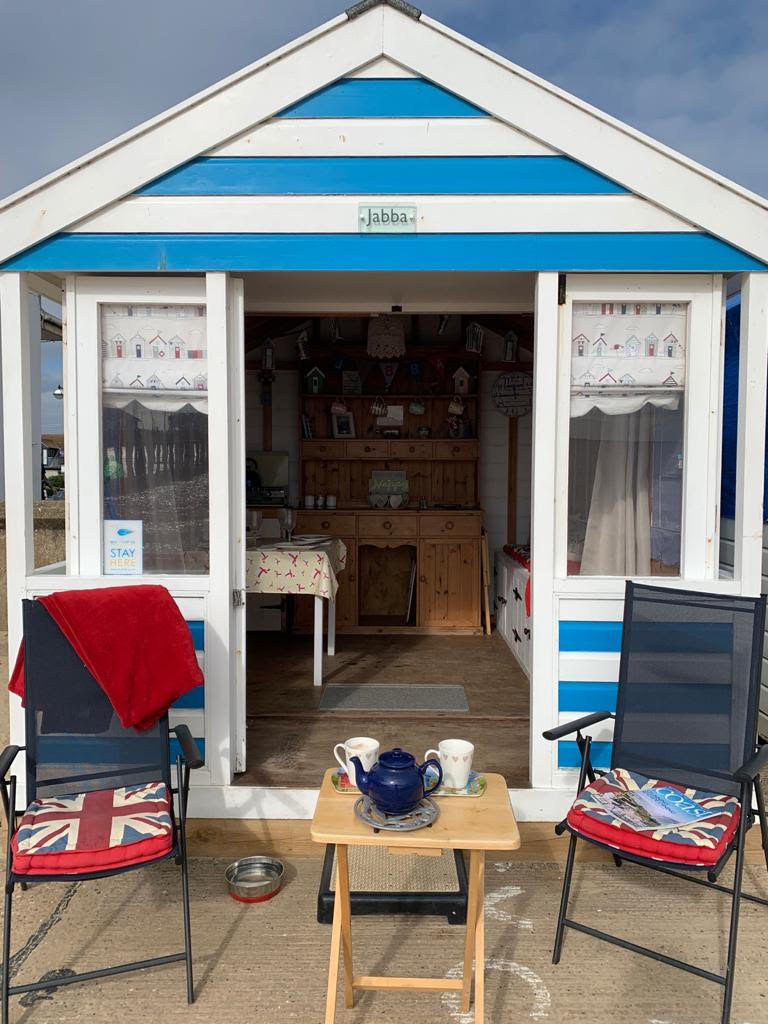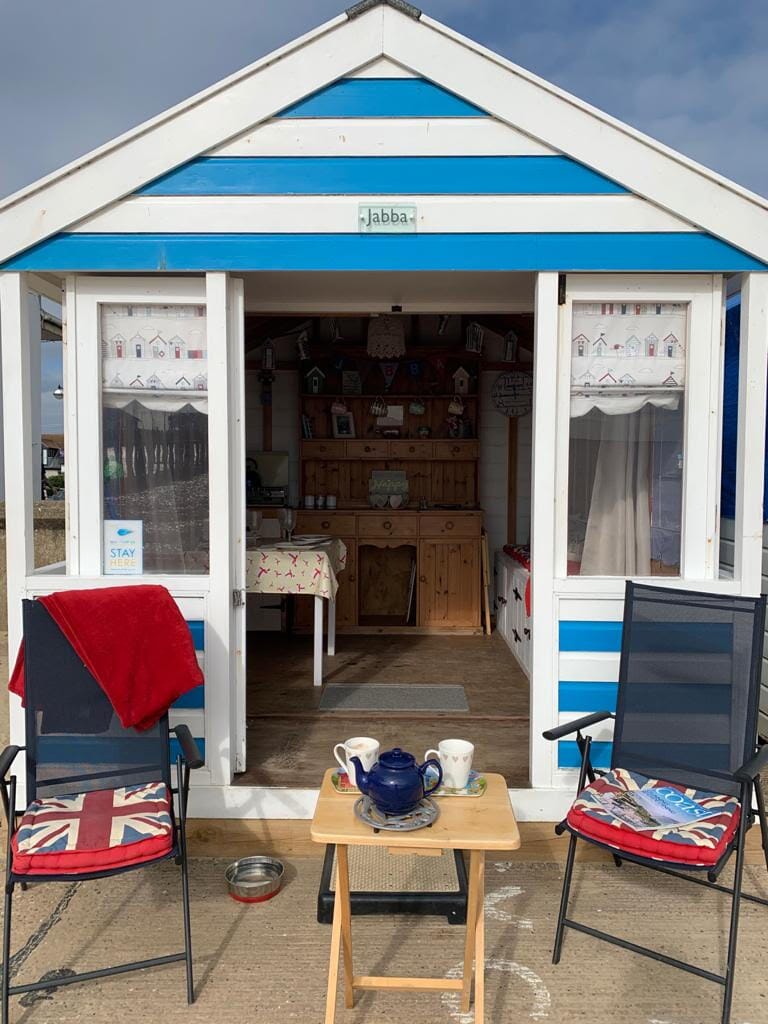 Inside, Jabba is as cosy as you hope: cushioned seats for when the weather breaks and you need comfortably shelter; a dining table and chairs for fish and chips in the warmth. There's also a well-stocked kitchenette (equipped for up to 8 people) boasting a gas cooker, a grill and, most importantly of all, a teapot.
Beach toys, rugs and a windbreak are also provided by the family who own Jabba, along with fold-out chairs so you can sit in the sun without getting sandy toes. Should you want to sink your toes in the sand and let the sea spray salt your hair, the beach is just 10 steps away in front Jabba. For those with limited mobility, there's a concrete slope for easy access.
Best of all, alongside the easy breezy beach vibe that comes with this Southwold beach hut you also get the buzz and thrill of a town centre that's just 10 minute's walk away. And waiting for you there are Southwold's trendy shops, cafes and eateries (you must try the Sole Bay Fish Company and The Swan in town) as well as some of the best fish and chips this slice of the Great British coast has to offer.
From £60 per day and from £250 per week
Jabba was voted best Top Ten Beach Huts UK 2017. Plus runner up in 'Love Your Hut'. Appeared in 'Coast' Magazine
Right next door to Southwold's famous pier
Close to car park, boating lake, pitch and putt, cafes, tea rooms, restaurants, shops, vintage market and toilet block
Dogs are allowed in the hut and the promenade, but not on the immediate beach
Gallery