Near the banks of the Thames River, cocooned inside a beautiful red-brick Edwardian building, awaits the Thames Lido. With an infinity pool, spa treatments, friendly tapas bar and stylish Mediterranean restaurant to boot, don't be surprised if you stay much longer than planned.
The main attraction at the Thames Lido has to be the 25m outdoor infinity pool, open seven days a week to members and non-members. Built in the early 1900s, the lido started life as as a ladies' swimming bath. With no windows looking onto the pool itself, it was built to allow Edwardian women to bathe in privacy and was originally fed from the Thames.
Believed to be the oldest surviving outdoor municipal pool in the UK, it reopened as the Thames Lido to the people of Reading in 2017, after a much-needed makeover by creative team behind the fabulous Clifton Lido. And boy, did they create something truly special. It asks nothing of you except complete relaxation.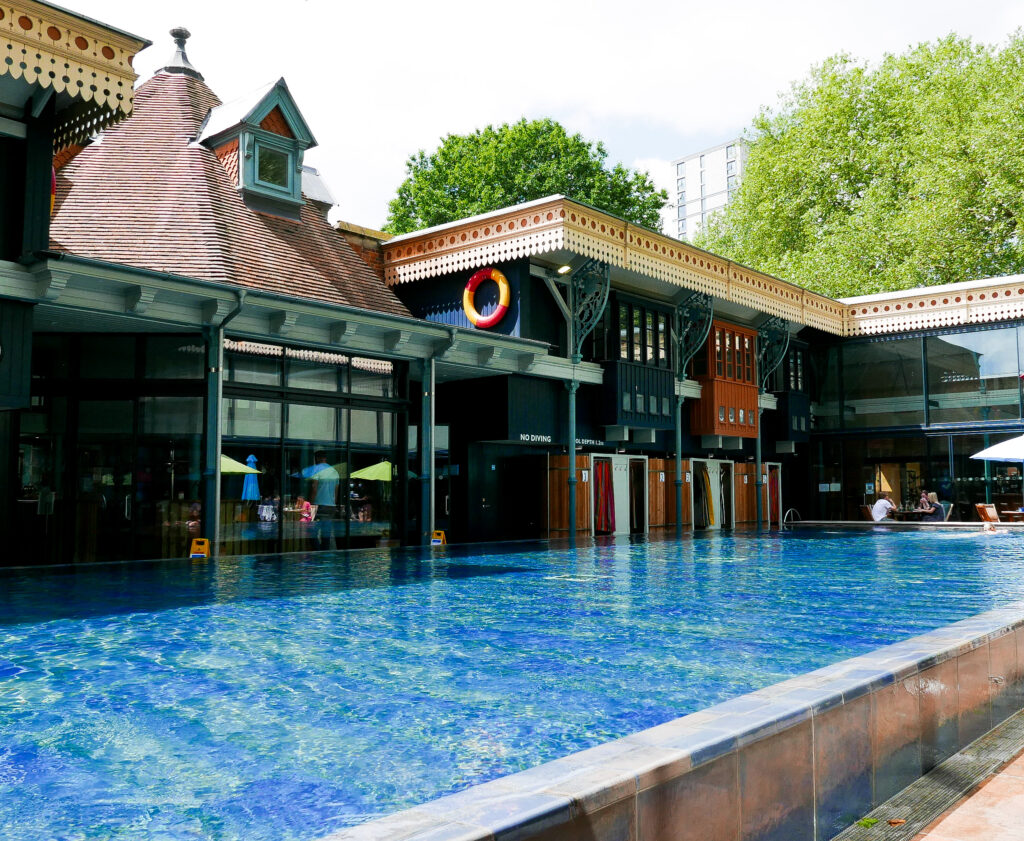 Style wise, the Thames Lido is hard to beat. The space embraces its Edwardian heritage with aplomb, blending historical features with a contemporary Scandi vibe so it feels exclusive and accessible all at once. Just the thing for couples wanting a bit of together time, girly get-togethers, or even solo swimmers and diners; it's a friendly place to hang out for sure.
Take a long leisurely dip in the water (kept at a lovely 26 degrees), then slip into the hot tub or sauna for afters. Once you've worked up a hunger, take a seat poolside or inside the sunlight restaurant for breakfast, lunch or dinner. The food is fabulous and the service equally so.
The best way to enjoy it all, in our opinion, is with one of the Thames Lido's 'swim and eat' packages, priced at an affordable £35-£40. Add a massage as well – why wouldn't you – and the price rises to £90. But, then again, so does the bliss.
On weekends, you need to choose a 'swim and eat' package
Not suitable for anyone under the age of 18
Book packages 2 – 3 weeks in advance
Open 7 days a week, 6am – 10pm
Eye Candy
You Might Also Like