🌳 Yoga and Paddleboarding Retreats for 8+ | 📍 Somerset, Cornwall, Lake District, New Forest | 🛌  3 night breaks | Bespoke Retreats for Hen Weekends
---
UPCOMING DEVON & MOROCCO RETREATS: Get £50 off with code 'weekendcandy50'
---
Why we love The Wild Times for a weekend:
Wild swimming in the New Forest, wilderness walks in Cornwall, SUP yoga in Somerset and mountain hikes in the Lake District – all balanced with daily yoga and meditation. With the Wild Times you become more connected to yourself and nature, well-rested and a little more wild. Bravo.
Offering heart-warming yoga and paddleboarding retreats in some of the UK's most beautiful locations, The Wild Times brings together people from all walks of life who crave wellness weekends so that they can try new things, meet new people, and discover incredible new places.
Every retreat combines yoga, mediation and SUP boarding with a number of other activities, such as wild swimming or forest bathing, to help you actively relax through adventure and connect deeply with your body, others and the natural world around you.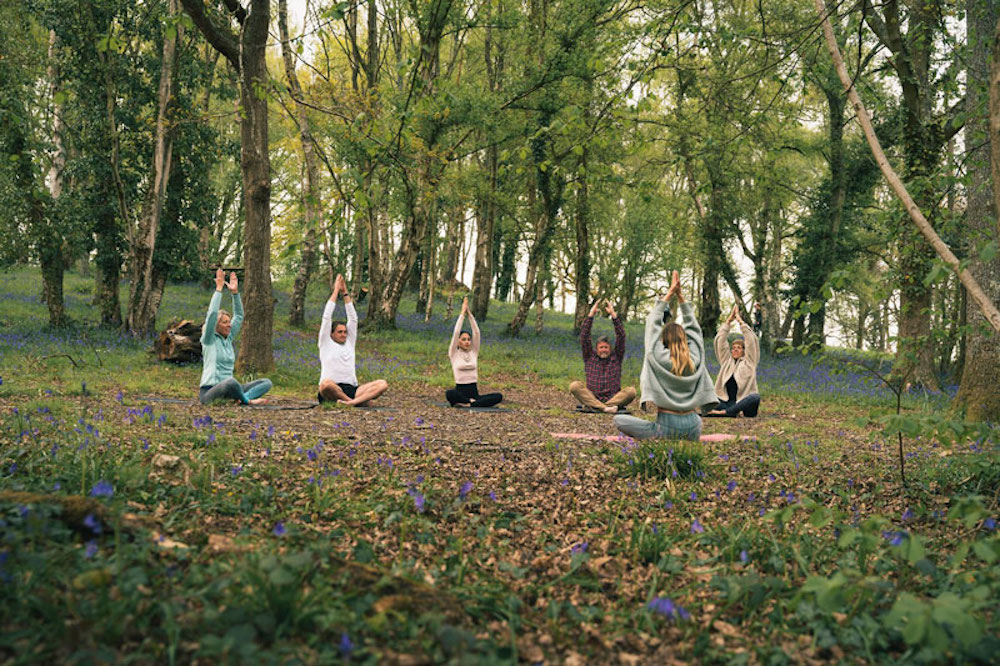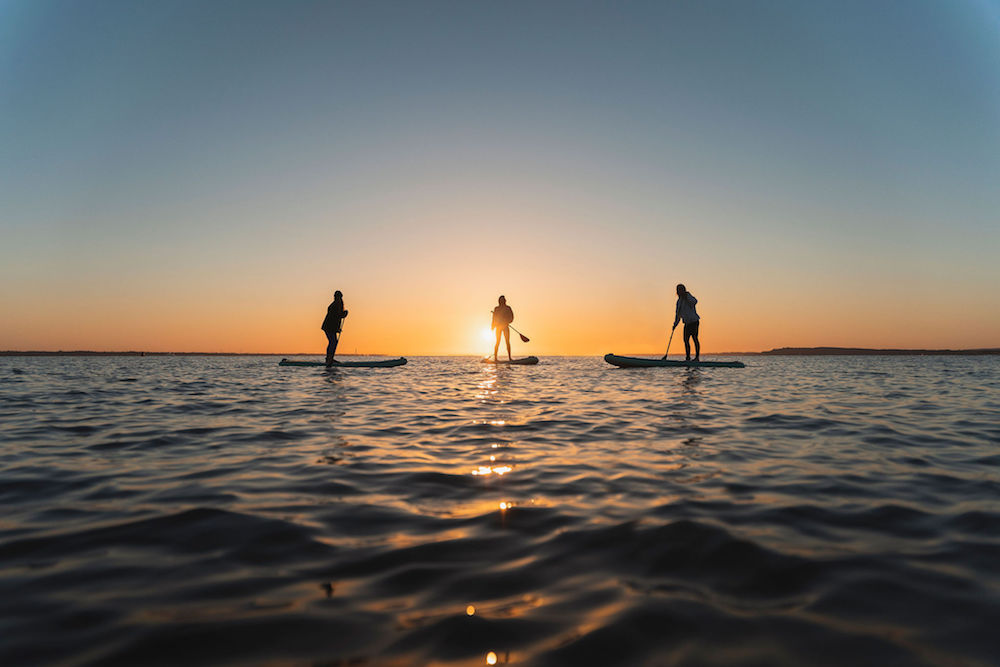 About The Retreats
The Wild Times yoga and paddleboarding retreats run over long weekends in the UK all year round, led by their brilliant adventurer and founder, Jenny, and her specially-selected Wild Times' partners. Jenny is a qualified BSUPA paddle board instructor and Level 2 SUPTA paddle board yoga teacher, with over 400 hours training in Vinyasa and Yin yoga, so you're in good hands as you rest and explore in equal measure.
You'll stay in carefully chosen accommodation and enjoy nutritious, plant-based meals throughout your stay. All the yoga, meditation and SUP activities are included, and every retreat features a surprise workshop with a special guest to feed your soul even more. These retreats will help you learn how to deeply rest and disconnect from technology in order to connect with yourself and others, explore and remember the wonder of our natural world.
Go with a friend, escape on your own or book a retreat as a group of girls or hens; from yoga beginners or well-practiced yogis, everyone is welcome here – and everyone is sure to leave more rooted, rested and a little wilder than before.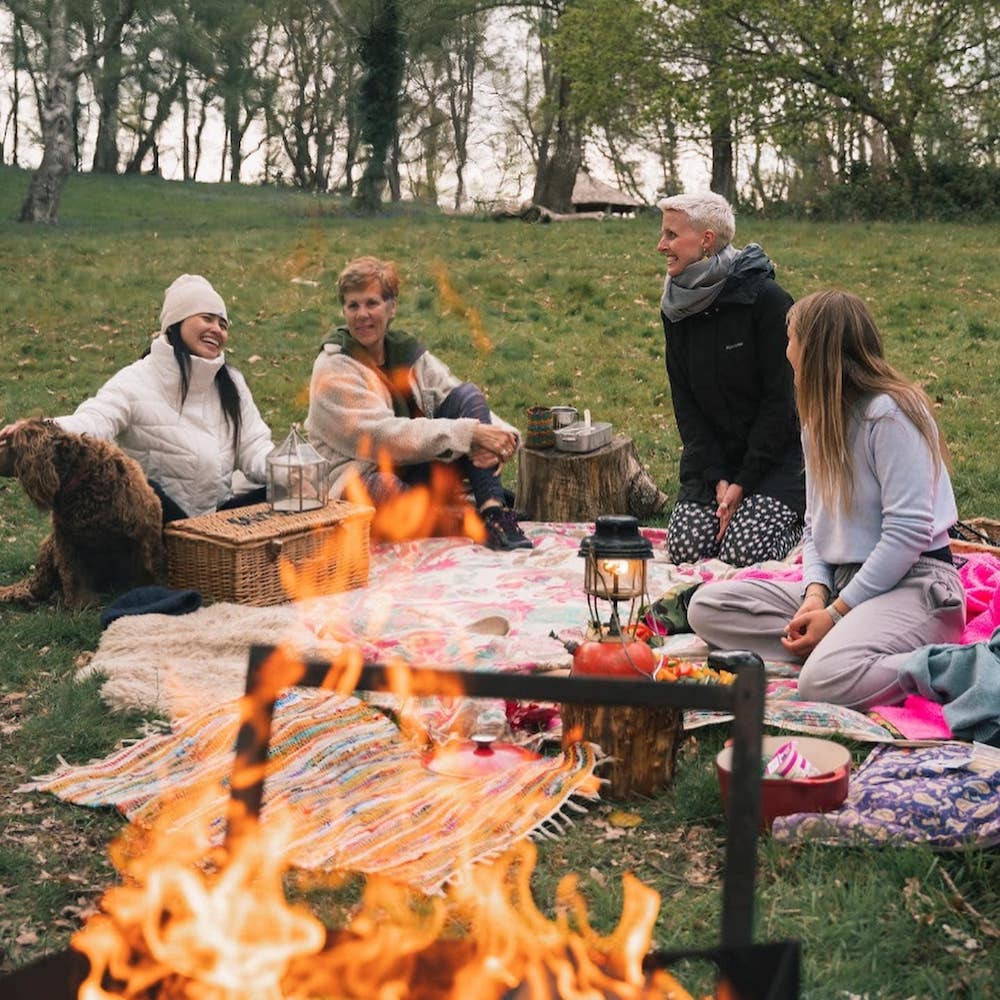 The Essentials
2 & 3 night retreat packages based all across the UK
The Wild Times also host retreats in Morocco and The Alps
All meals, accommodation & activities included
Ideal for solo, couple or group experiences
Available all year round
Lovingly created and delivered by Jenny
Environmental ethos
A chance to meet like-minded people
Truly nourishing for body, mind and soul
Stunning natural locations
The Wild Times is proud to partner with environmental charities, Tree Sisters and Re:Earth. For every retreat booking, The Wild Times will plant 5 trees and protect 5 square foot of kelp forest
Bespoke retreats available for girly get-togethers or hen weekends
Reviews
"I attended The Wild Times Cornwall retreat and I cannot recommend it enough. I had never been on a retreat before and it totally exceeded my expectations and any previous concerns I had (yoga too challenging/not challenging enough etc.). Jen + team went above and beyond to make sure we were all enjoying the activities and making the most of the time we had there. I left feeling blissfully at peace with some lovely new friends, which I think says it all!"
"This is an absolute must. If you are up for meeting like minded wonderful and interesting people and doing fun, new and exciting things The Wild Times Yoga Retreat is it. A perfect mix of relaxing Yoga, Mediation, Well Being inputs and having a laugh, doing exciting new things. It was our first (my hubby and I) but will definitely not be our last. See you all again soon! Namaste." 
Eye Candy
Choose Your Retreat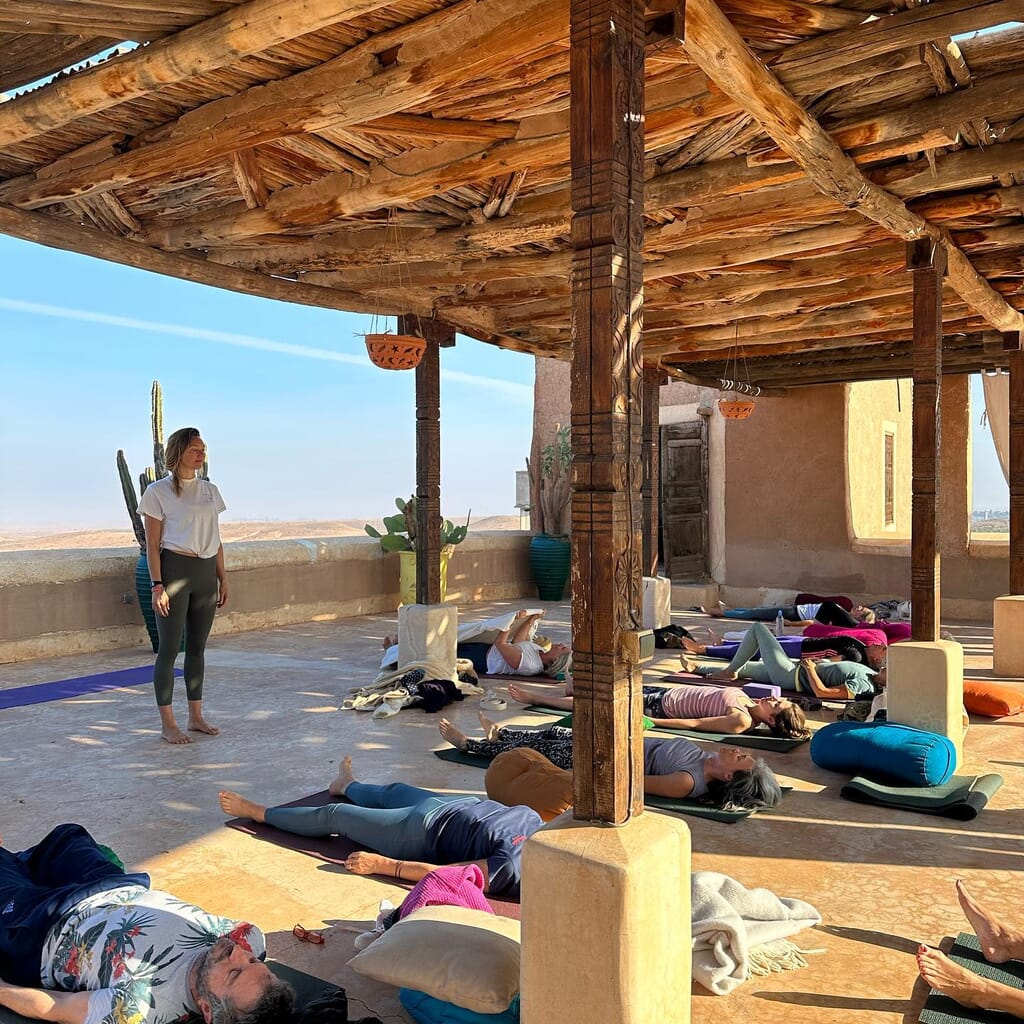 Desert and mountain adventure near Marrakech
16-20TH SEPT 2023
HIGHLIGHTS: Daily vinyasa, yin & meditation with Jenny Clark, founder of The Wild Times STAY: 5 days / 4 nights accommodation in a beautiful traditional retreat hotel EAT: A three course sunset dinner in the desert, A luxury picnic and hike in the foothills of the Atlas Mountains, Delicious meals and refreshments.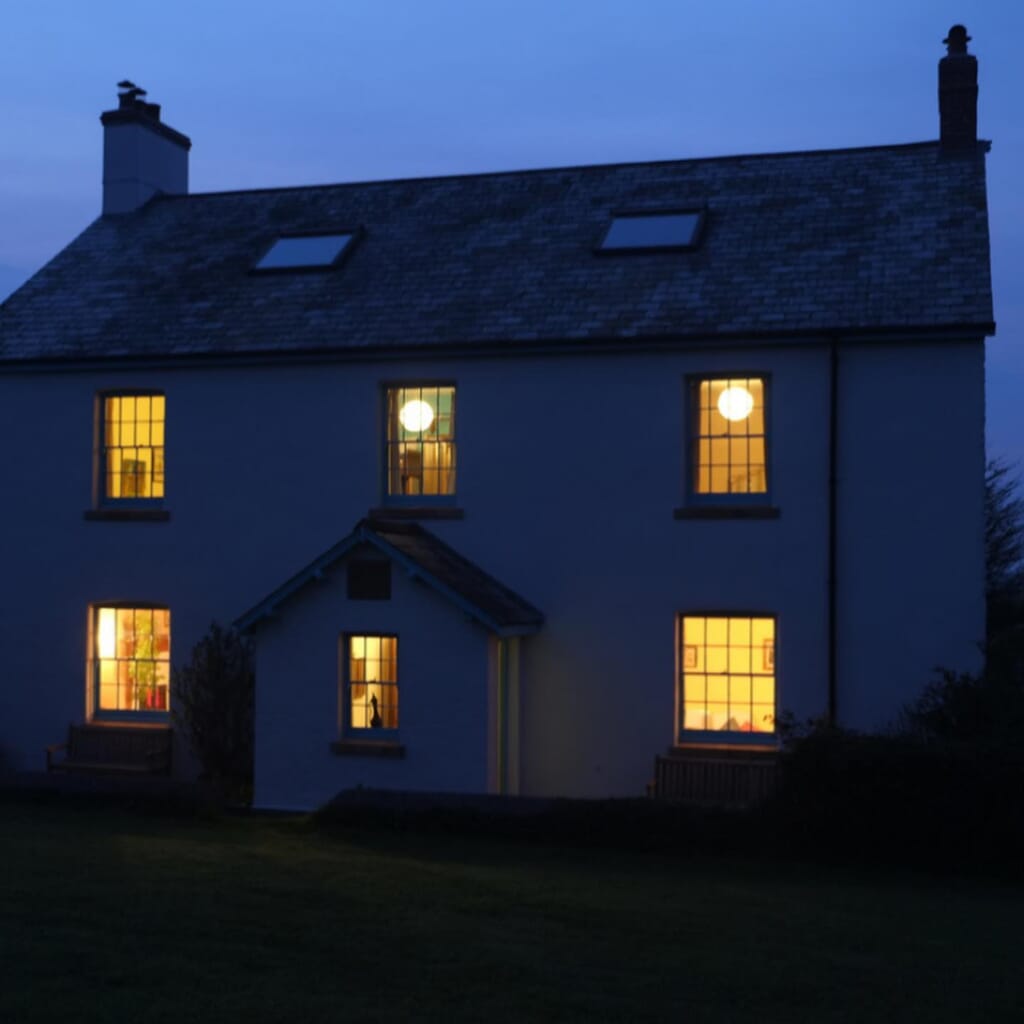 Walking, Rest & Wild Swimming in the Sea, Devon
27-30TH OCT 2023
HIGHLIGHTS: Daily vinyasa, yin, yoga Nidra & meditation classes, coastal walks and optional swims in the sea, a surprise workshop. STAY: In a beautiful, light double, twin and single rooms across the cottage and farmhouse EAT: Delicious feasts and snacks with our favourite Beth the Free Range Chef.