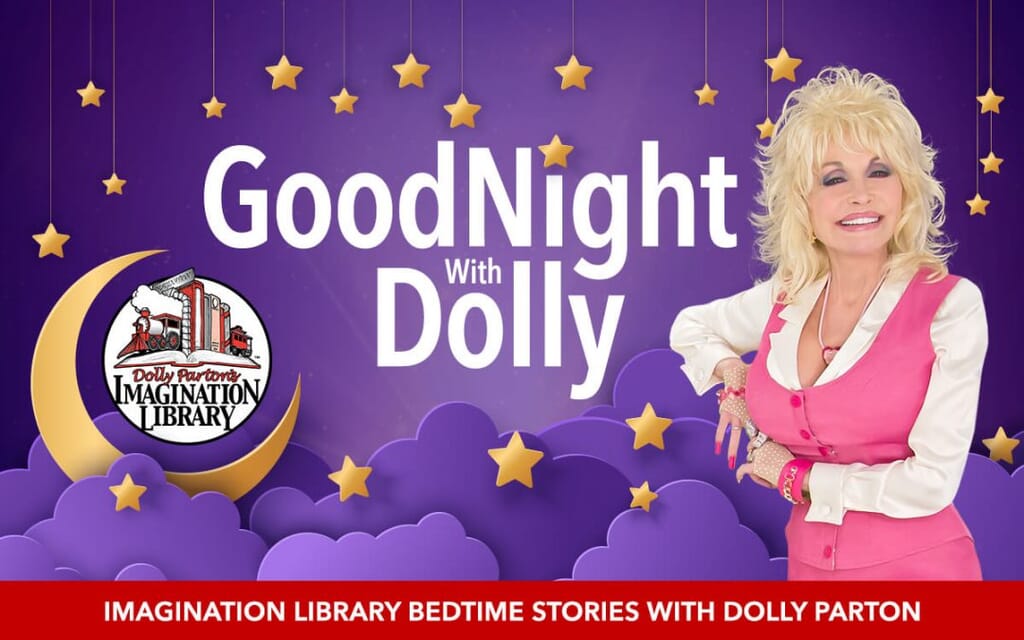 God bless Dolly Parton. The country music singer has is launching "Goodnight with Dolly," a 10-week video series to help kids (and adults) fall asleep in these upside-down times.
Starting on 2nd April, she'll read a new children's story every week, including two of her own works – I Am a Rainbow and Coat of Many Colours – and eight other snuggle-up and drop-off children's books.
The story-time videos are part of Dolly's Imagination Library, which the singer founded in 1995 to help  promote literacy and a love of reading in children across the world. Dolly hopes her videos will provide a welcomed distraction for children during a time of unrest when they air.
To catch the stories live, check in to Dolly's the Imagination Library YouTube channel at 7pm EST (midnight BST) on Thursday April 2nd. Alternatively, and much more sensibly, watch the stories the following day with your children at a time that suits you.
Cowgirl hat off, pjs on – and enjoy.
(Images: @dollyparton)