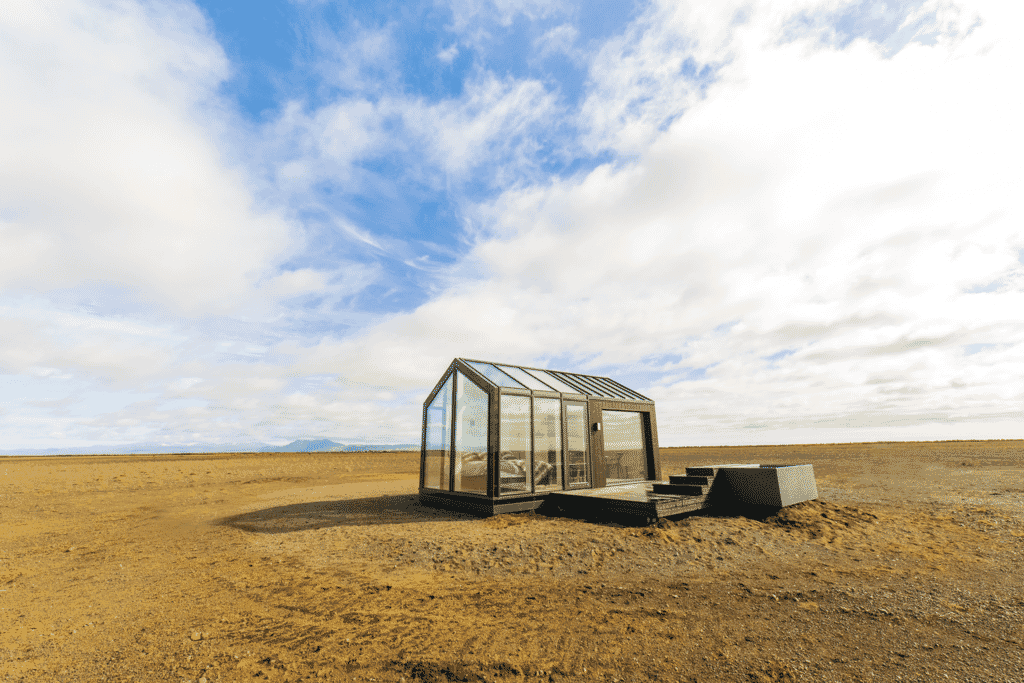 Looking for a weekend break that you won't be able to forget in a hurry? Away from any pollution and noise? May we suggest this: an incredible, drop-dead gorgeous cottage in Iceland made entirely out of glass.
Is that a 'hell, yeah' I hear?
Located in a 500-hectare lava desert in the south of Iceland, Glass Cottages are actually two cottages 5 minutes from the small Icelandic town of Hella, in a secret and secluded location – but still close enough to all the popular attractions that the southern part of this incredible country has to offer.
Thanks to thick glass walls, these unique places to stay in Iceland give you 360-degree views of the volcanic landscape and black sands from the warmth of your double-bed. Alternatively, hop in the hot tub with a glass of something cold and fizzy in your hand.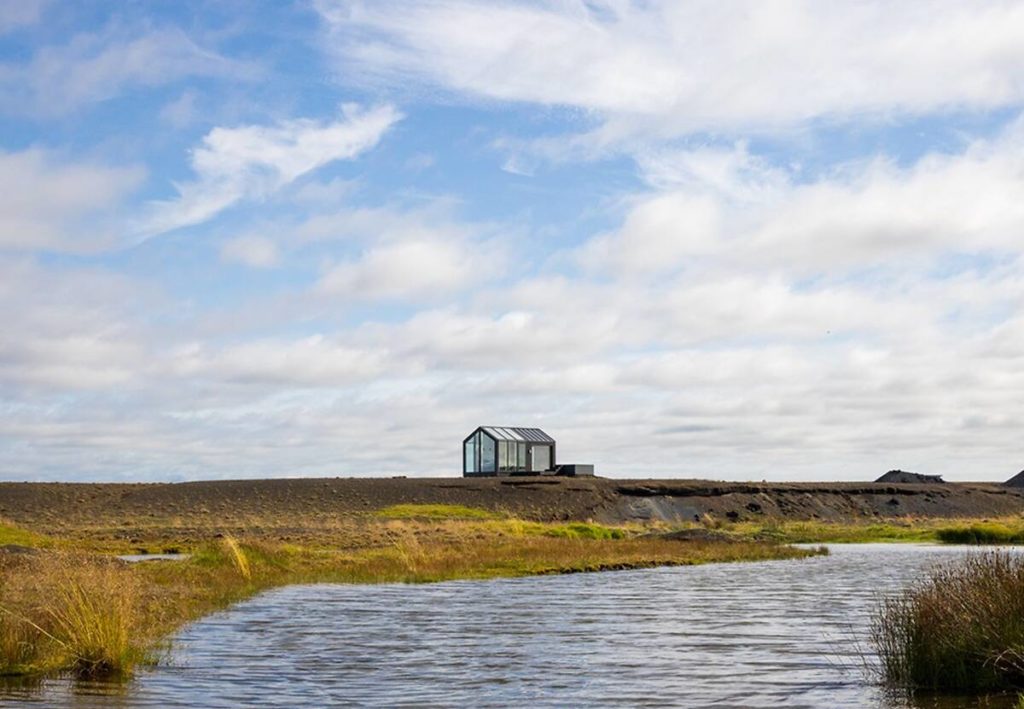 GET £50 OFF A WEEKEND BREAK WITH THE CODE: 'WEEKENDCANDY'
In the distance, four of Iceland's largest volcanoes are visible: Hekla, eyjafjallajökull, bláfjöll, and tindfjöll – and as night falls, you can lie back and wait for the Northern Lights to appear.
All the practicalities have been taken care of in both cottages: the glass bathrooms have unique two-way mirror system, along with blinds, so you can enjoy the world around you without spooking any wildlife.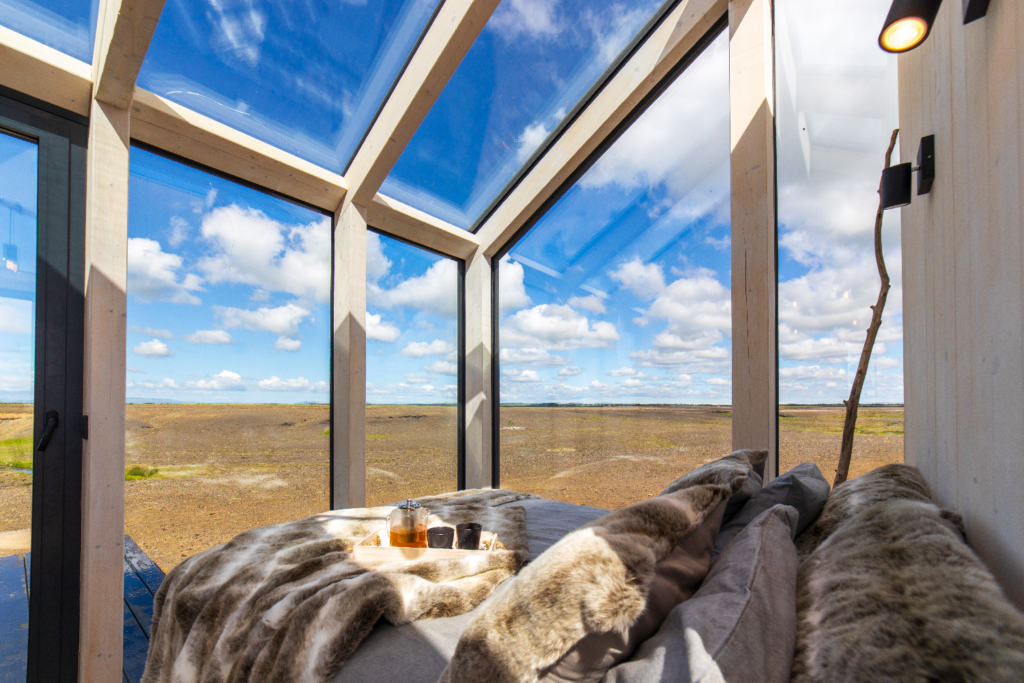 The interior design is perfect for a couple and has been immaculately and ecologically dressed using local craftsmen and businesses: the cushions are hand-knitted with wool from the local farm and dyed in the colours of the Northern Lights using pigments from Icelandic plants. And the wood used to make the tables and benches drifted from Russia and was recovered from the beaches of Ísafjörður.
Hands down, these Glass Cottages are one of the most incredible places to stay in Iceland. And best of all? You get a £50 discount with the code WEEKENDCANDY from September to November!
NB: Everyone flying into Iceland must chose to pay to be tested for coronavirus (COVID-19) or self-isolate for 14 days upon arrival. Children born in 2005 or later are exempt. Please check the latest travel guidance in your country before booking.
Pic credit: Glass Cottages