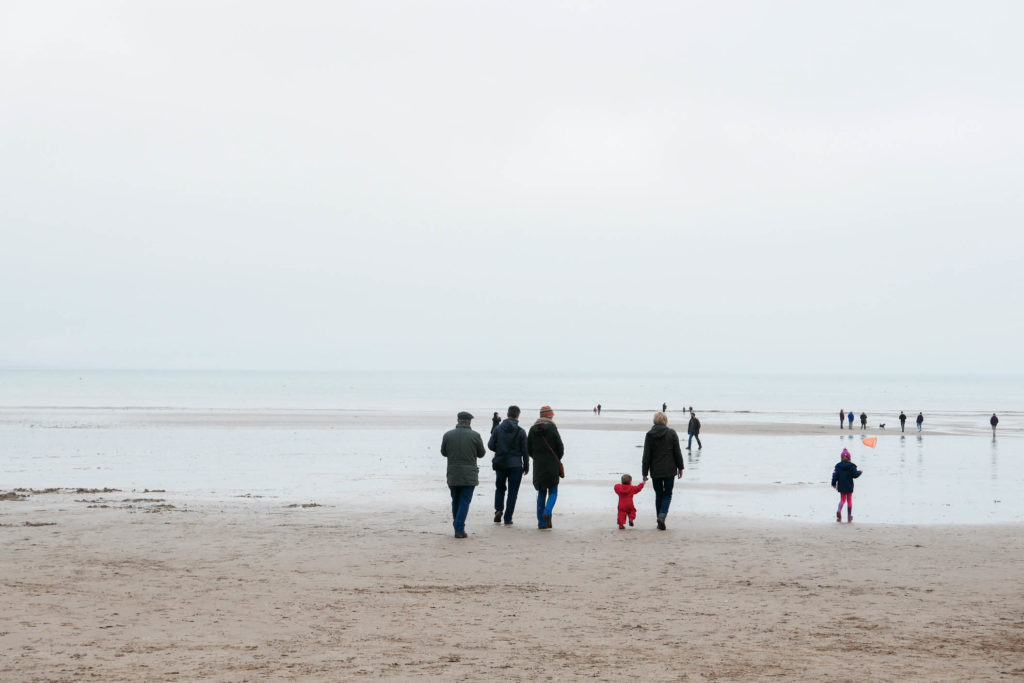 "Wales is a country flush with legends. Just about every rock, lake, mountain and marsh has a mythical tale attached. But to see Wales solely through the prism of its historical charms is to see only one thin side of its personality."
Beneath the ancient castles and mystical landscape are modern legends that'll stir your passions just as quickly as the ancient tales will. Which is why I ventured into South West Wales recently with fellow blogger – On the Luce – as part of the South West Wales Year of Legends campaign.
My job? Uncover some of the contemporary culinary and cultural things to do and places to visit in South West Wales that make it so worthy of your weekend. My discovery? You'll definitely need more than a weekend.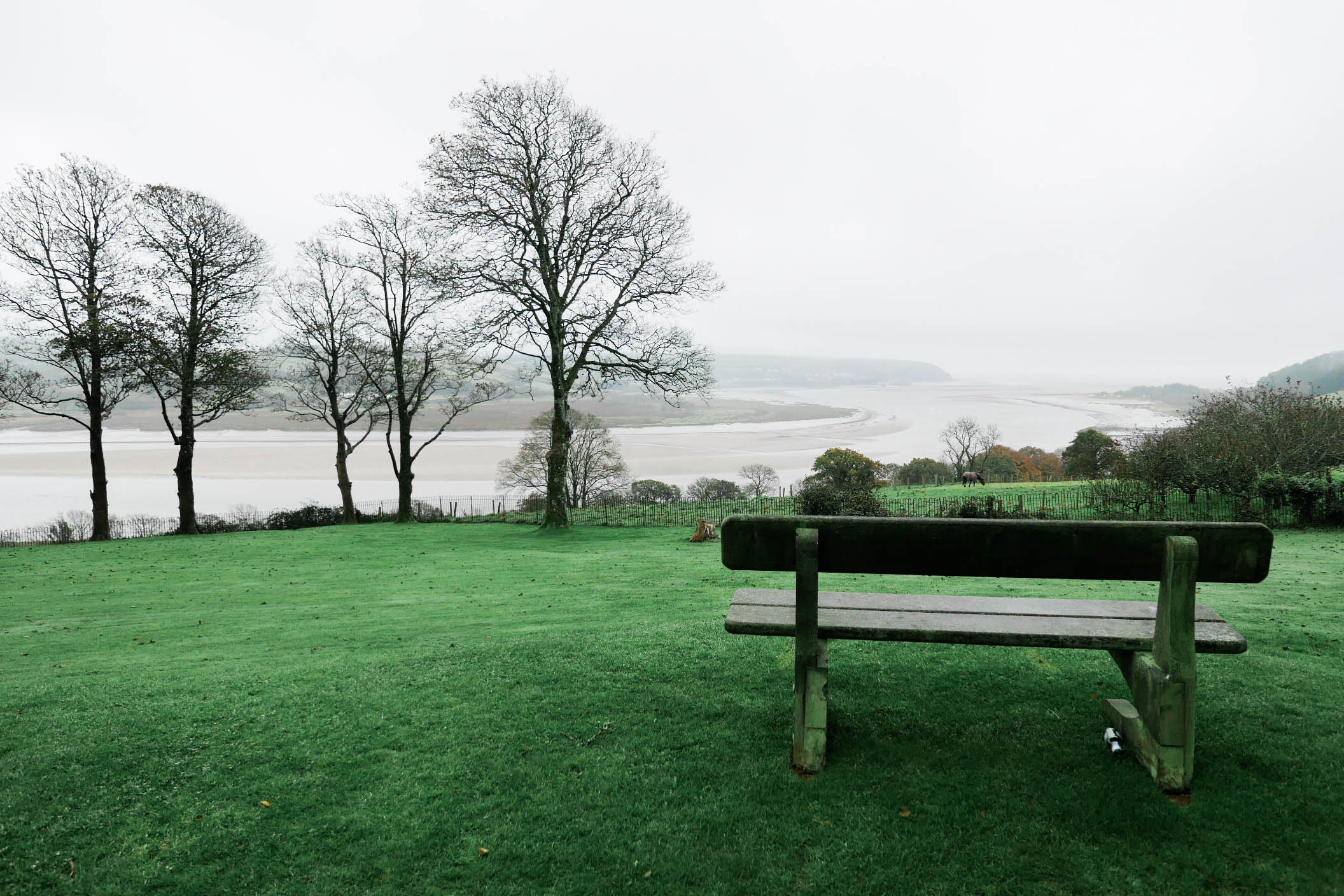 Saturday
A Literary Legend in Laugharne, Carmarthenshire
Start here: If there is one place to pick as your starting point, it is the unspoilt coastal nook of Laugharne, which has fewer syllables than you think and is pronounced 'Larn'. The town sits quietly on the Taf Estuary, where the tidal sea gently pushes and pulls, and the ruins of Laugharne Castle gaze sleepily over muddy flanks. It was in Laugharne that the author and poet, Dylan Thomas, lived and worked (on and off) between 1938 and 1949. It's also his final resting place.
Laugharne is a twist of little streets, shops and stone-built cottages, built around a Grist (town square and ancient cross). It's small enough to explore in just a handful of minutes, but large enough in spirit to enjoy for hours. Mercifully, the town hasn't commercialised its association with Thomas or his work, choosing to remain modest about the hidden genius of its most famous resident – which, in my opinion, just adds to its legendary allure.
"A legendary, lazy little black magical bedlam by the sea"
Dylan Thomas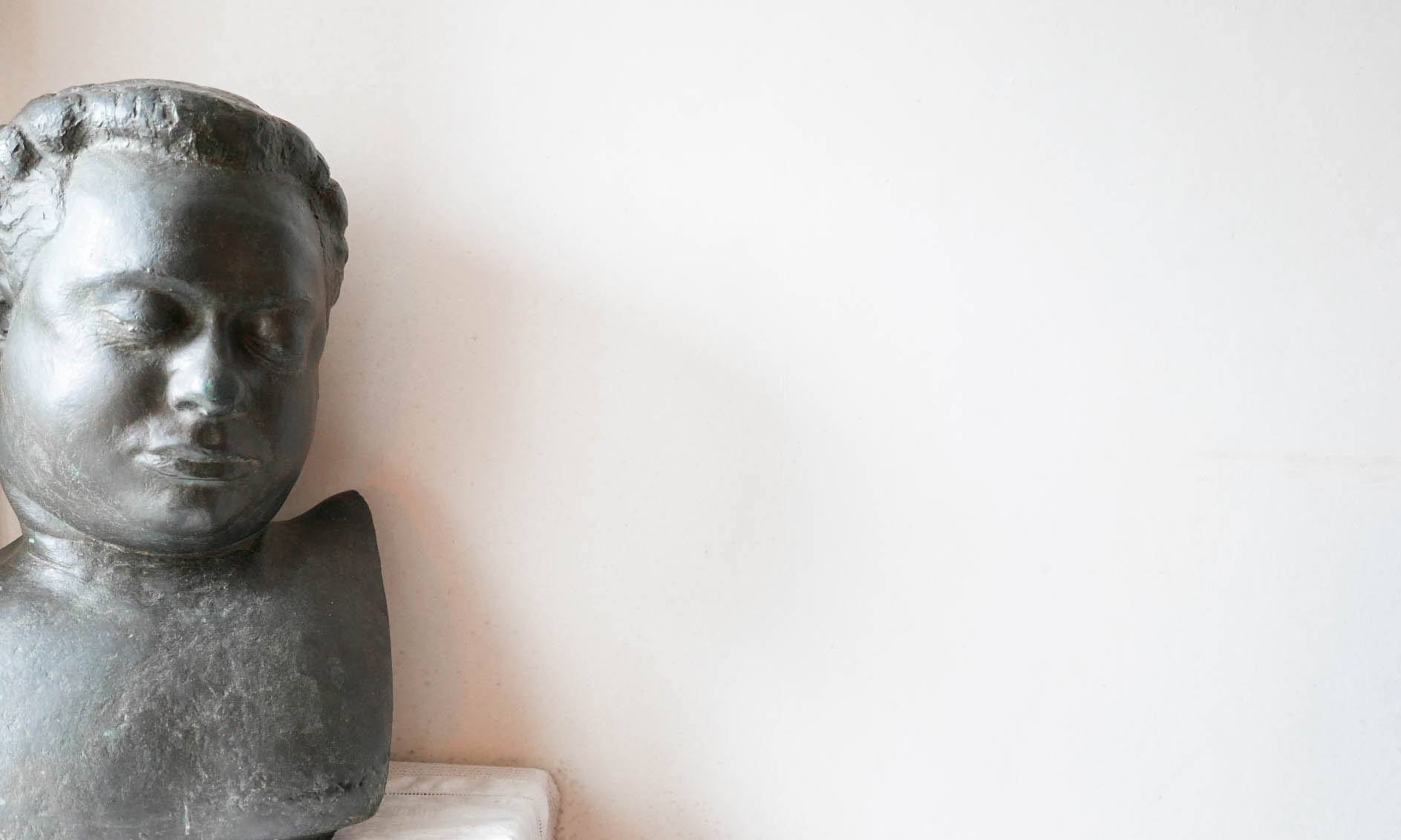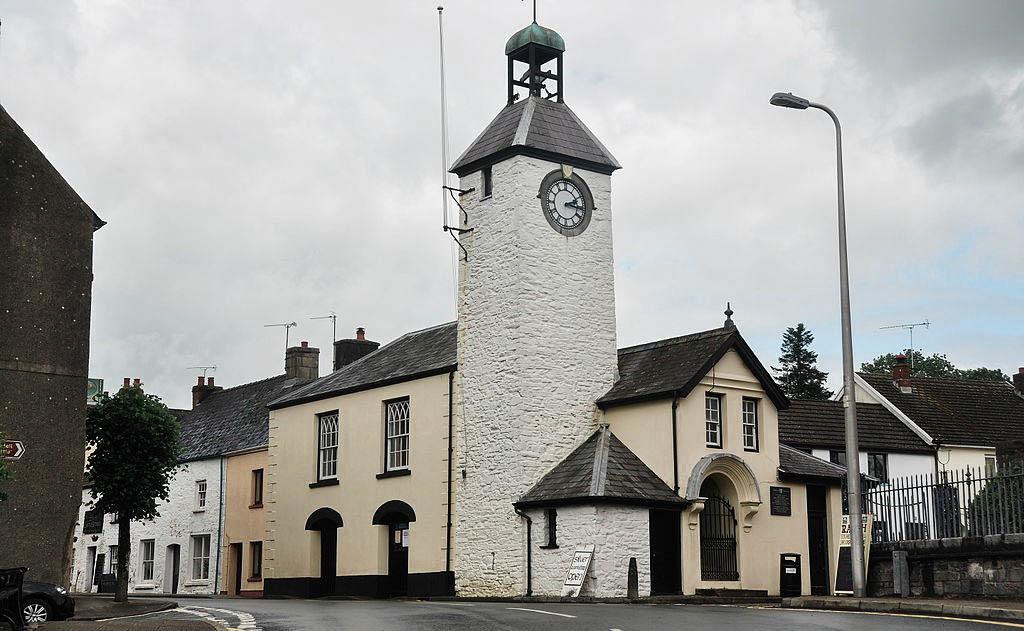 Visit this:
Dylan Thomas' Writing Shed
Slip behind Laugharne's main street and along the moss-covered cliff-top path until you come to Thomas' famous Writing Shed. This simple peppermint-green hut, securely padlocked on my visit, looks like a bicycle garage about to leap to its death. The only indication of the shed's significance: a plastic sign and the occasional pilgrim peering lengthily in through the long rectangular window.
Thomas would lock himself away for hours in this shed, looking out at the curlews and the clouds as they drifted by, his back to the rest of the world. It was here that he penned the lines of two of his greatest works: the dark, furious Do Not Go Gentle Into That Good Night and his lyrical masterpiece, the radio play, Under Milk Wood. The town of Llareggub in the play (which amusingly is 'bugger all' backwards) and its eccentric cast of characters, is said to be inspired by Laugharne.
Today, Dylan's shed has been lovingly restored to be exactly as it would've been then; its contents frozen in time: a desk scattered with papers and cigarette butts, walls pinned with inspiration, a coal fire aching to be lit, and the author's cream jacket slung neatly on the back of his chair – ready to be slipped on again for Thomas' short walk home.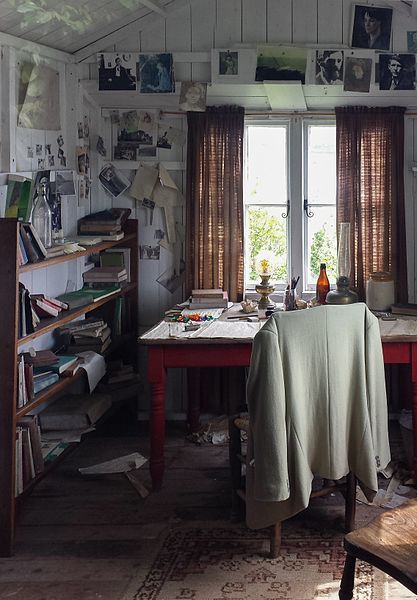 See this:
The Boathouse 
Follow in Dylan's footsteps home and head a few minutes' stroll along from the Writing Shed and down steep stone steps. Here you'll find the Boathouse sitting close to the water's edge, playing footsie with the wading birds and fish.
This curious starched house, as narrow as a matchbox on its side, points out from the harbour wall to the Gower beyond. This is where Thomas spent the last four years of his life. 
It's not hard to see why Thomas loved it here, with its delicious seclusion from the world yet connection to it. But it is hard to imagine how it could hold more than two adults at a time with its slender proportions and low-slung ceilings! I wouldn't be keen to visit during the bustle of summer.
Inside, the Boathouse is a sort of living museum. Some of the rooms are mocked-up to appear as they would've when the family lived there. Others, have an exhibition-style feel to them and lack the evocation of the former. Hungry devotees will find the Dylan Thomas' Tearoom on the ground floor: it is snug, as you'd expect, but serves a big range of light lunches and home-baked bites, including Welsh cakes, scones and bara-brith (fruit bread made with tea and spices).
"It was here, from the Boathouse, that Dylan made his fateful journey to New York where he died aged just 39. His early death a shock that turned this turbulent Welsh talent into an indelible Welsh legend."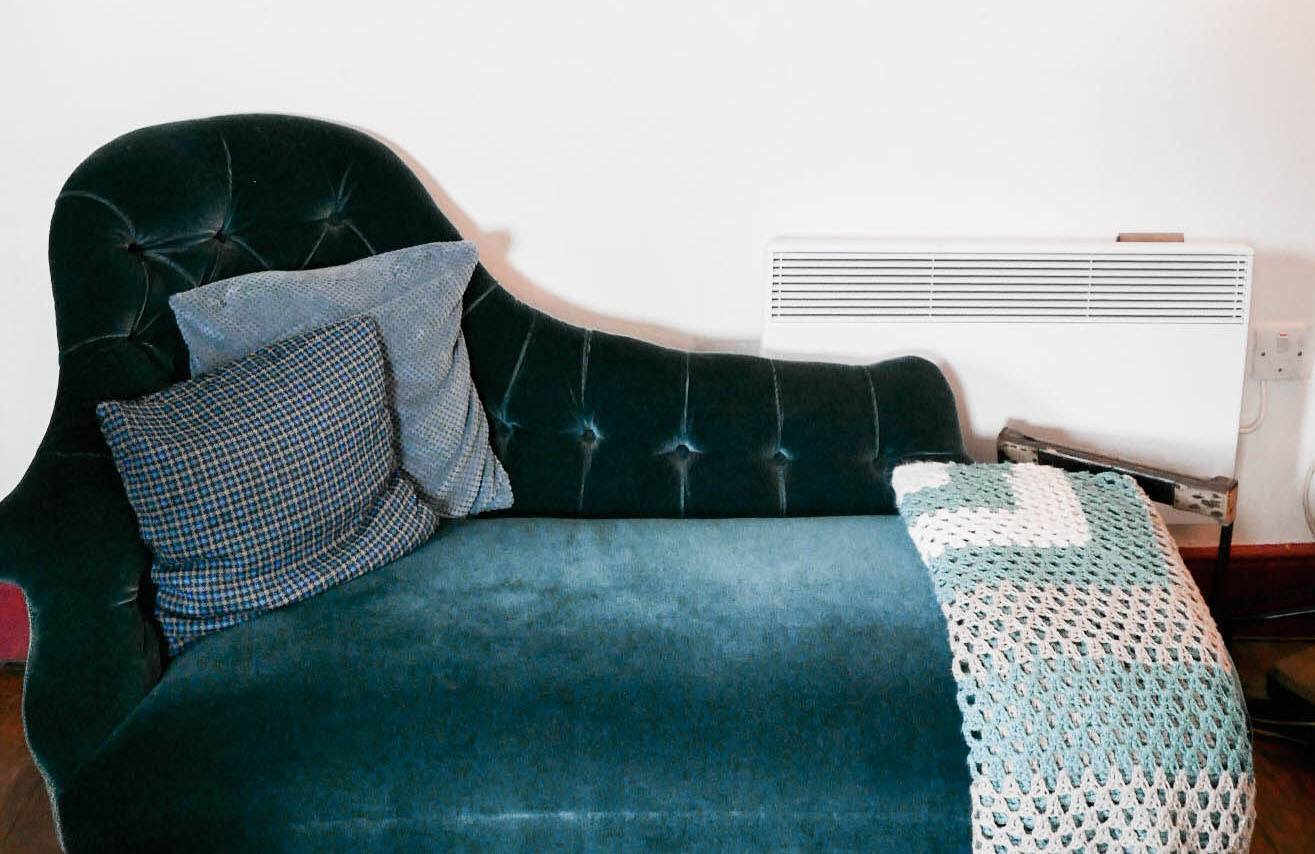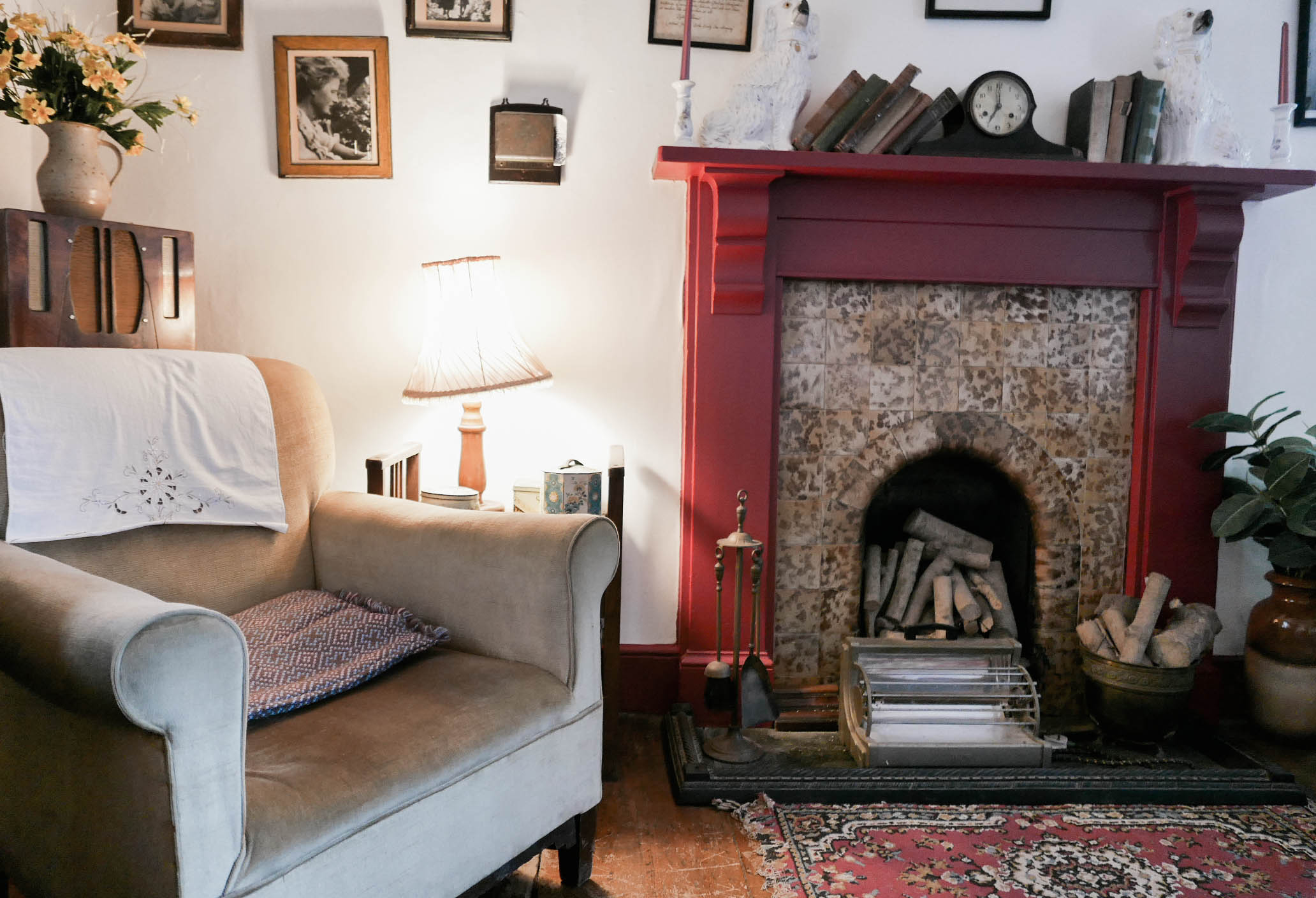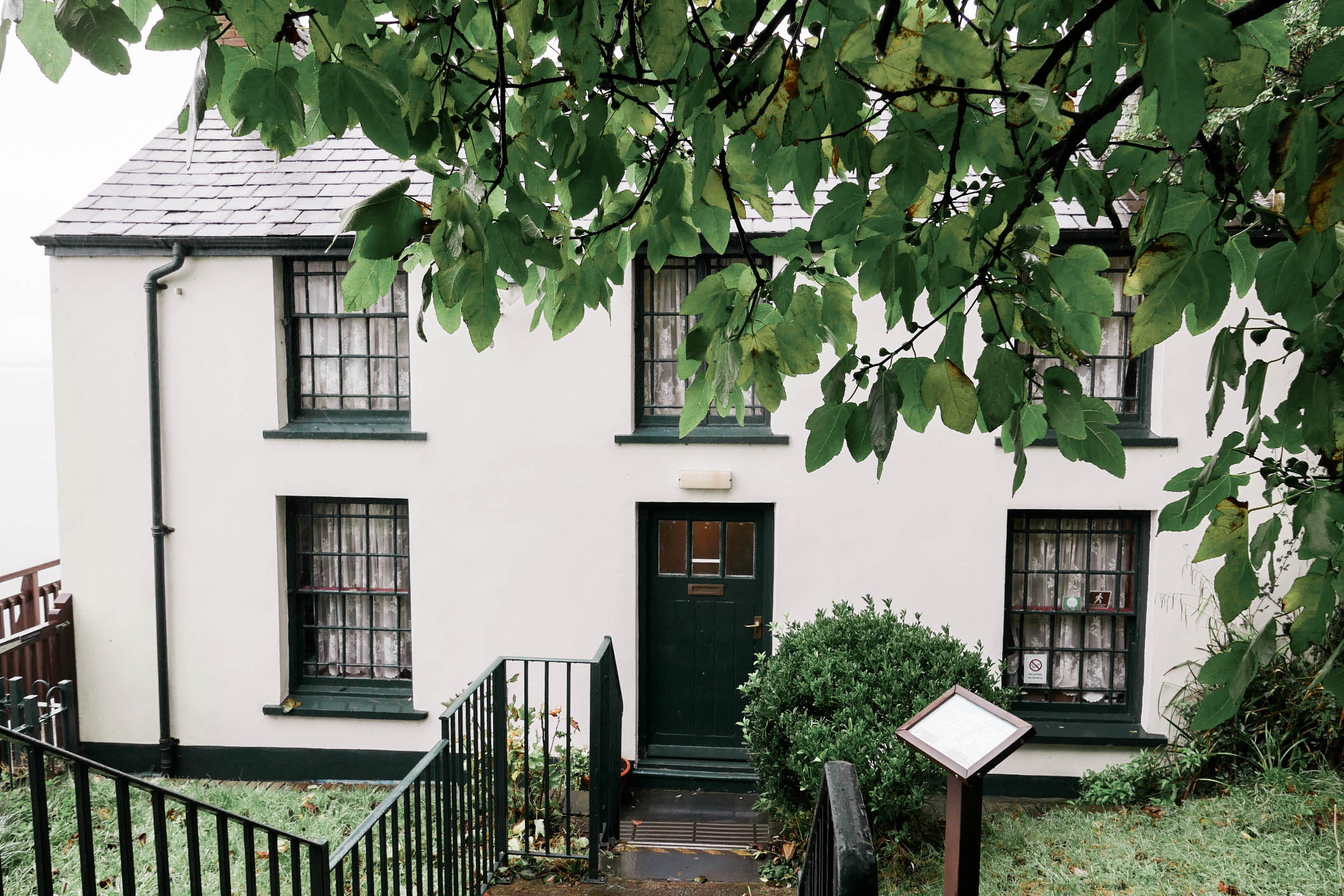 Lunch here:
Wright's Food Emporium
Less than half an hour's drive away from Laugharne is Wright's Food Emporium in Llanarthney. It's worth breaking from the Dylan Thomas trail just to pay it a visit.
Its unremarkable roadside inn appearance doesn't give much away and you'll be forgiven for expecting a dull interior. But this 1831 coaching inn has shed two centuries of tradition to turn itself into a modern foodie destination of choice.
On one side of the Emporium there's a rustic deli: wooden shelves stacked with regional delicacies, homemade bread, specialty cheese, thick-crust pies and refillable (yes, refillable) wine and cider to take home.
On the other, there's a bare-bricked café/bistro with antique tables, a stylish, neutral colour scheme and chalk-board menus.
It's a popular spot. The tables were full when we arrived and the food skated by at a professional pace. I went for the Welsh rarebit, which was joyful: homemade toasted bread heaped with melted local cheese. I then sunk into a giant meringue, which exploded as soon as my spoon touched it, and fell into piles of fresh cream and fruits.
Unbelievably good.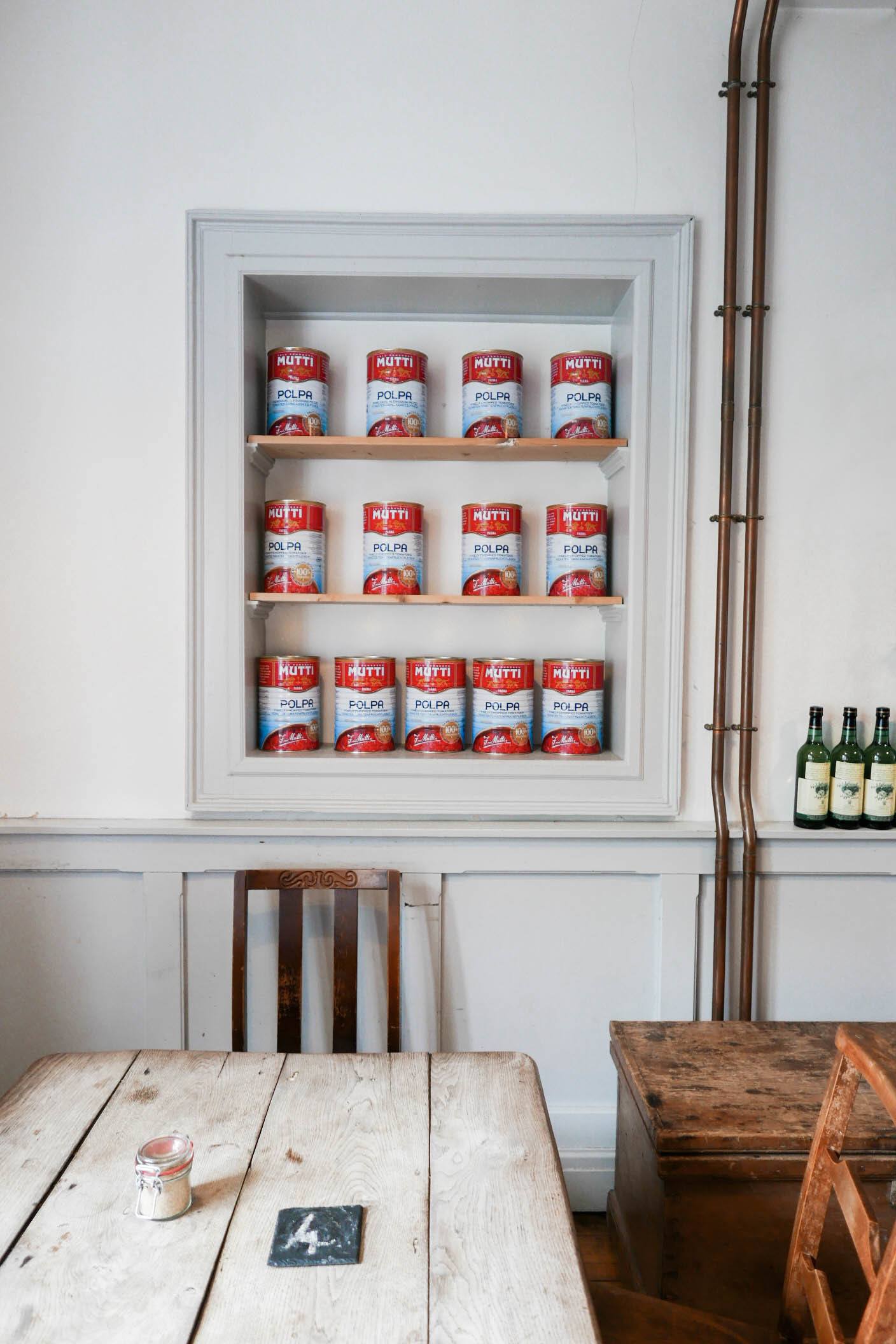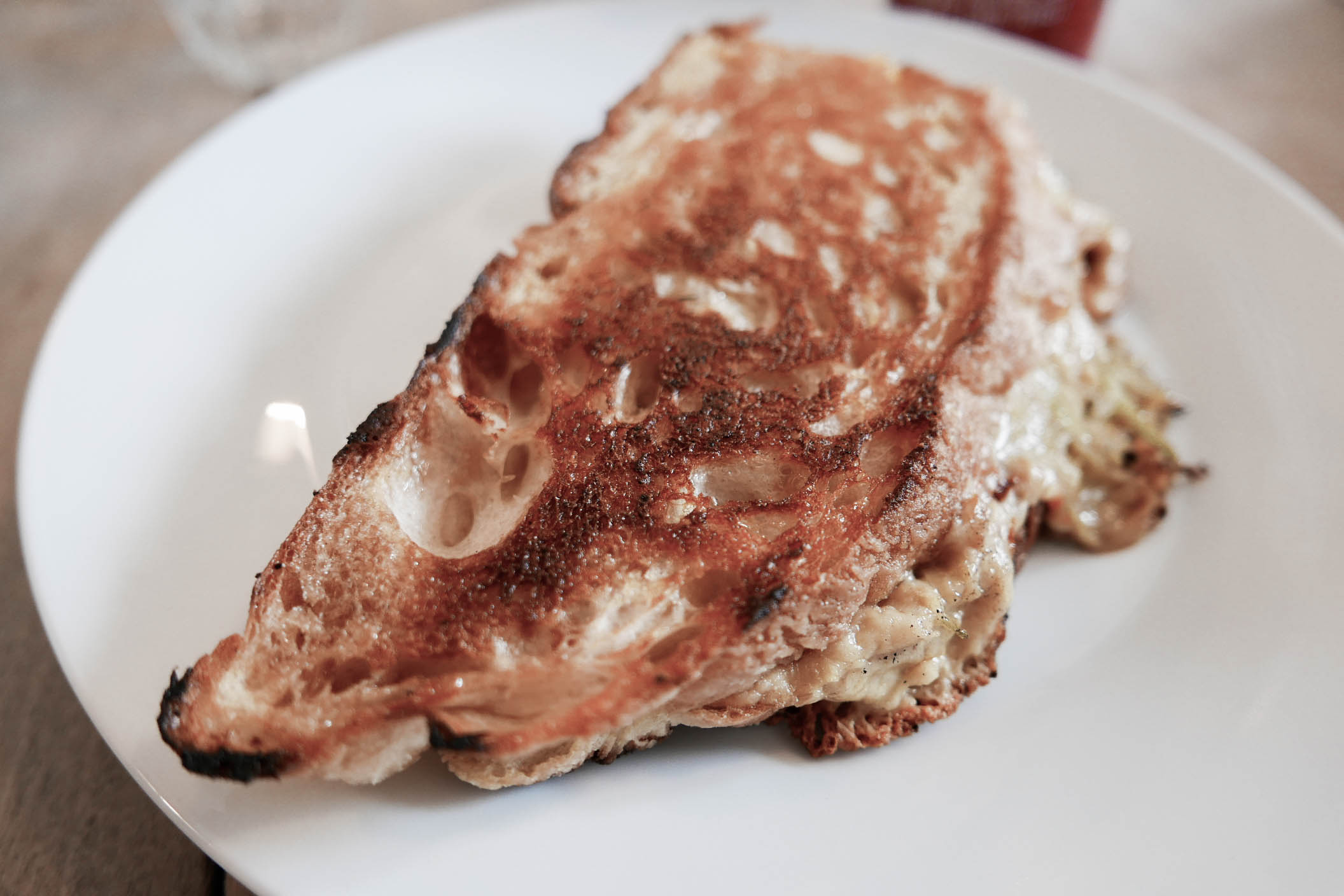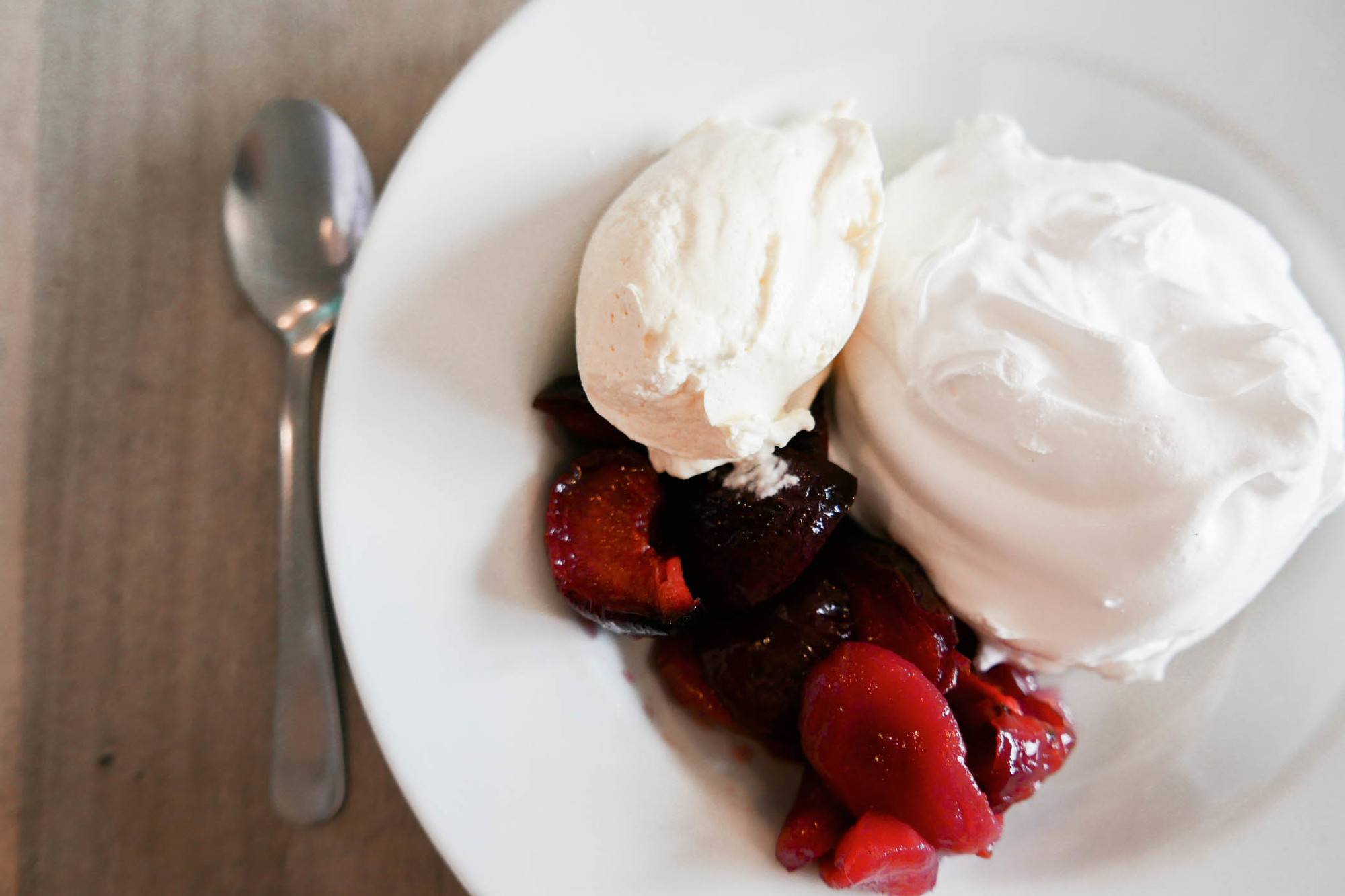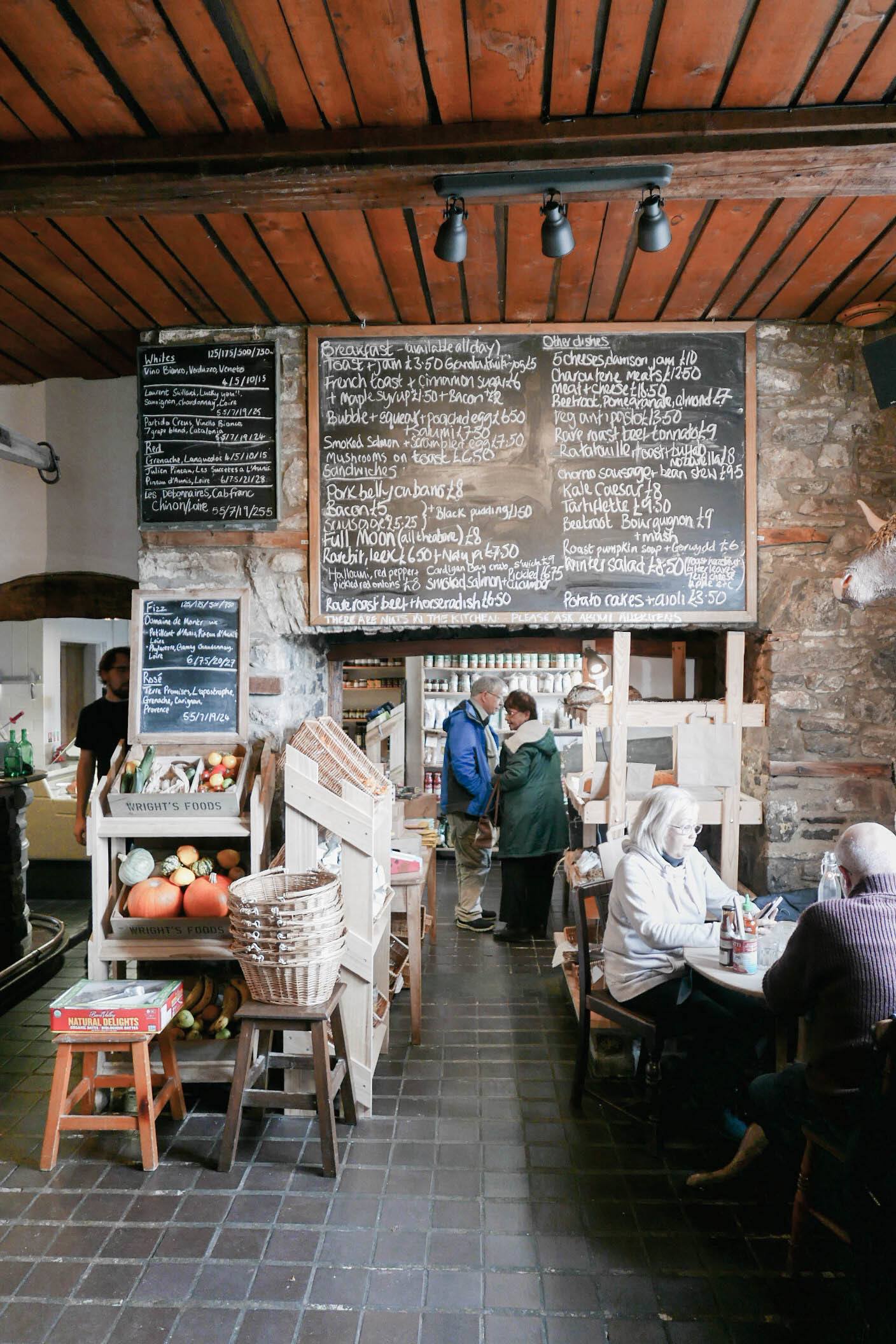 Stop here: There's not a pub in Laugharne that can't claim to have some Dylan Thomas connection (he was notoriously fond of a drink, if you didn't know). But it was in the bay window of Brown's Hotel where he guzzled pints of Buckley's and gossiped, even famously leaving the bar's phone number as his own.
Do as Dylan did, and so many of his famous fans have done since; pull up a chair and enjoy your own pint in the hotel. Of course, the fug of smoke that characterised the bar in Dylan's day has gone, and in its place you'll find five-star glamour and the glow of Welsh hospitality.
Stay here: To make the most of Laugharne, book into one of the town's self-catering cottages, like we did. There are plenty of comfy options to choose from, including Laugharne Cottage with its three cosy bedrooms and stunning estuary views.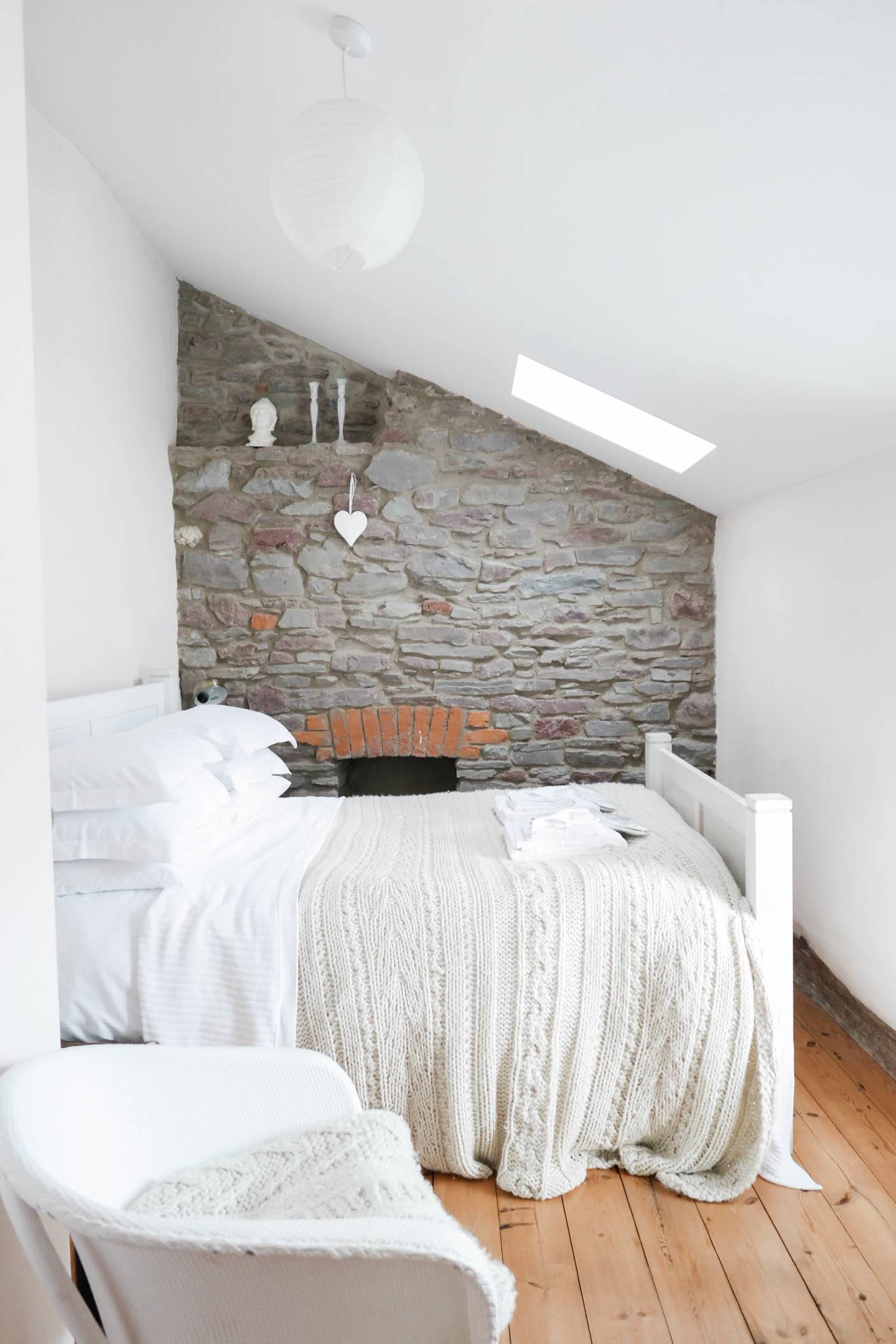 Buy this: Please don't leave the Boathouse without buying Dylan Thomas' masterpiece, Under Milk Wood. It is a lyrical wonder; a true work of genius that every self-respecting bookworm should own.
For some reason, my brain shorted out whilst I was there and I didn't pick up a copy. I've kicked myself ever since and am determined to make a return trip to Laugharne soon just to get my hands on it. In the meantime, get yourself an audio copy of
Under Milk Wood
read by Richard Burton, and listen to it on your journey down to Wales.
Sunday
Legendary Food in Pembrokeshire
Start here: Nowhere deserves a slice of your weekend more than the rich farmlands and gaping coastlines of Pembrokeshire. Here you'll discover traditional homespun tastes, such as cockles, cawl stew and laver bread, as well as award-winning chefs and hip cafes.
Begin your search for legendary food in Narbeth, 30 minutes by car from Laugharne. It's no coastal dreamboat, but it is a pretty gastronomic hub for South West Wales with its annual food festival and generous scattering of foodie pitstops.
Before you tuck in, however, work up an appetite by browsing the pretty rush of independent shops that dot the high street.
On your way keep your eyes peeled for the award-winning butchers, Andrew Rees Butchers, and Fire & Ice – best known for its delicious artisanal gelato, but stocked also with gin (hello), craft ales and traditional ciders.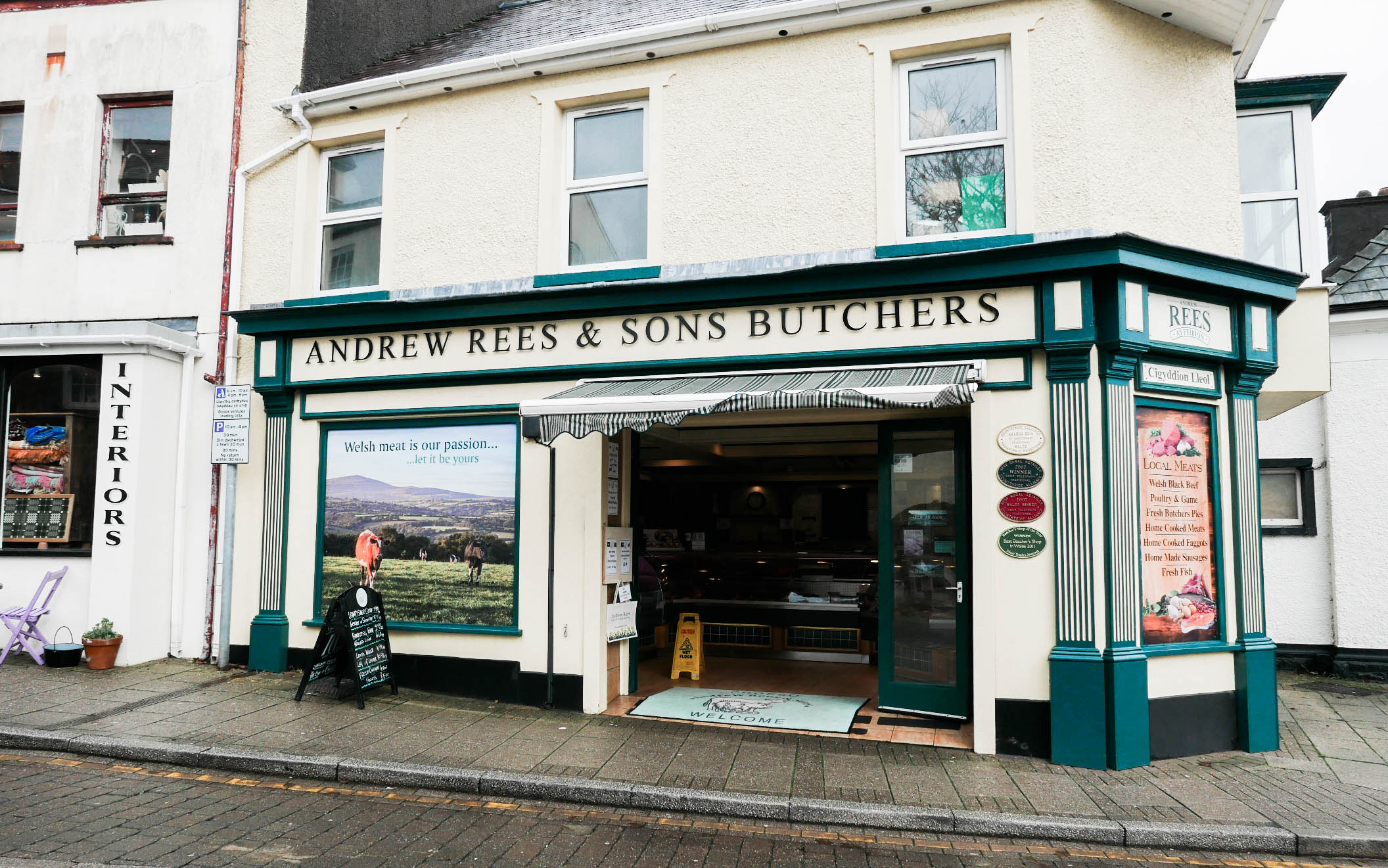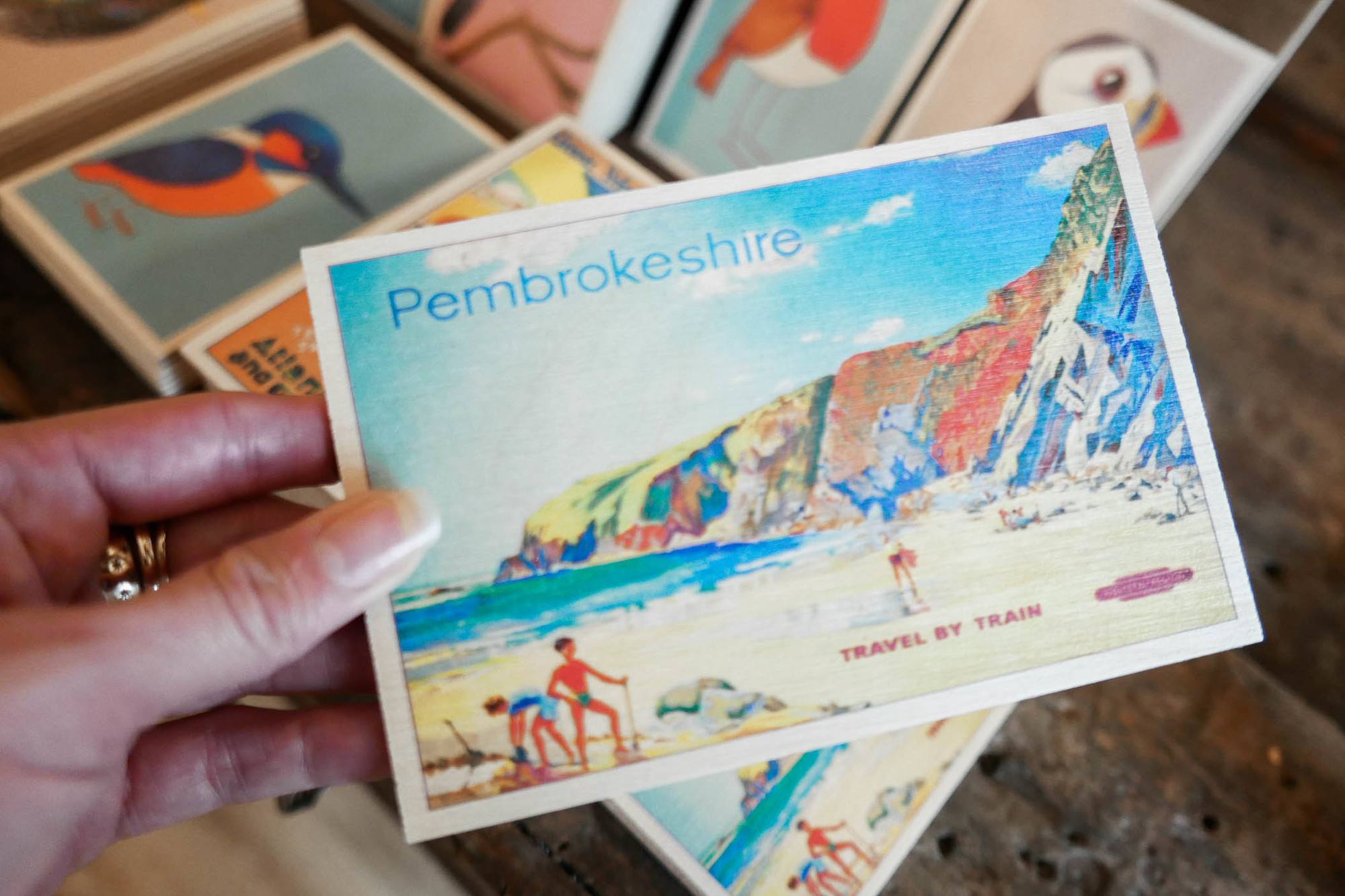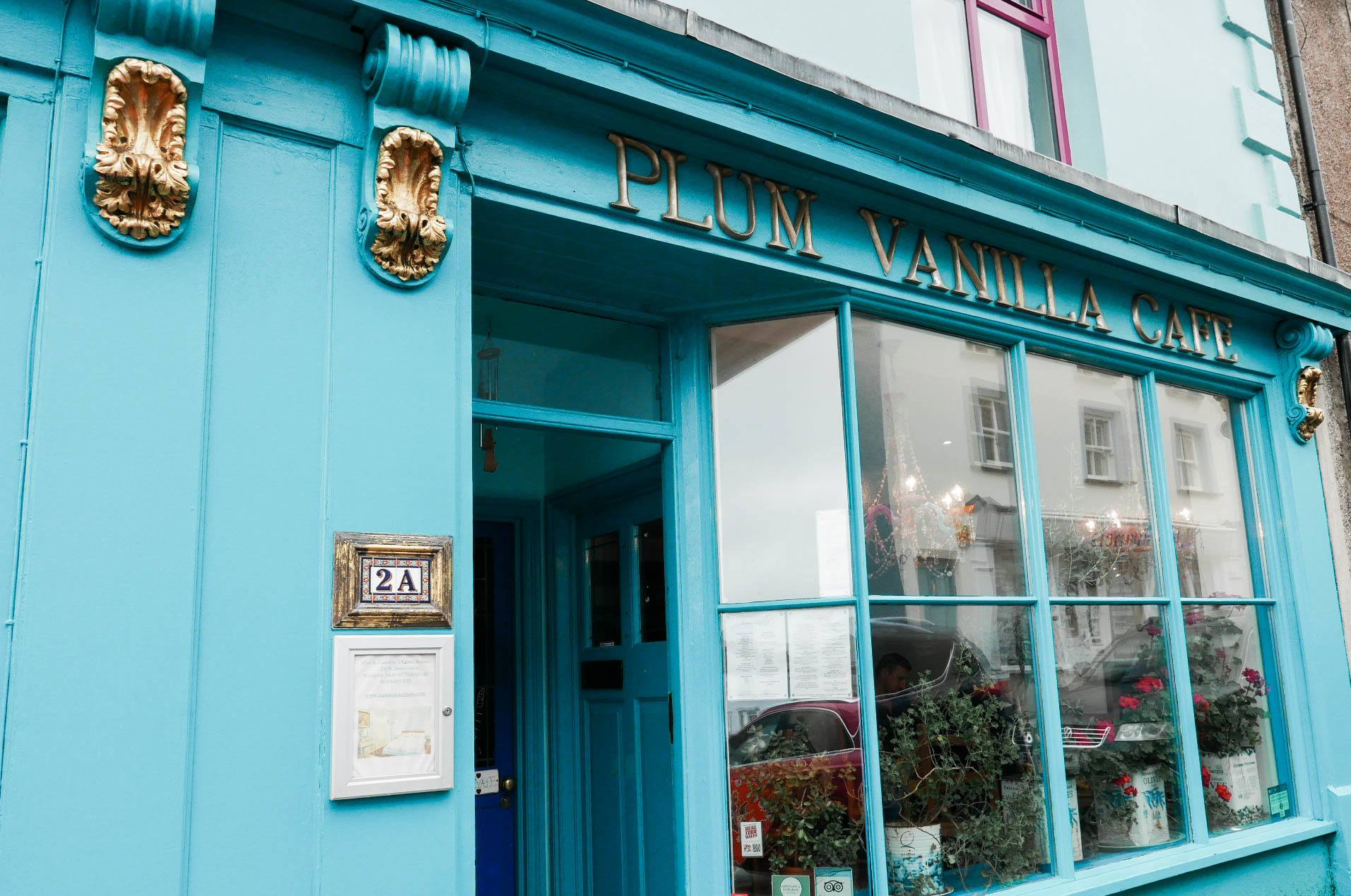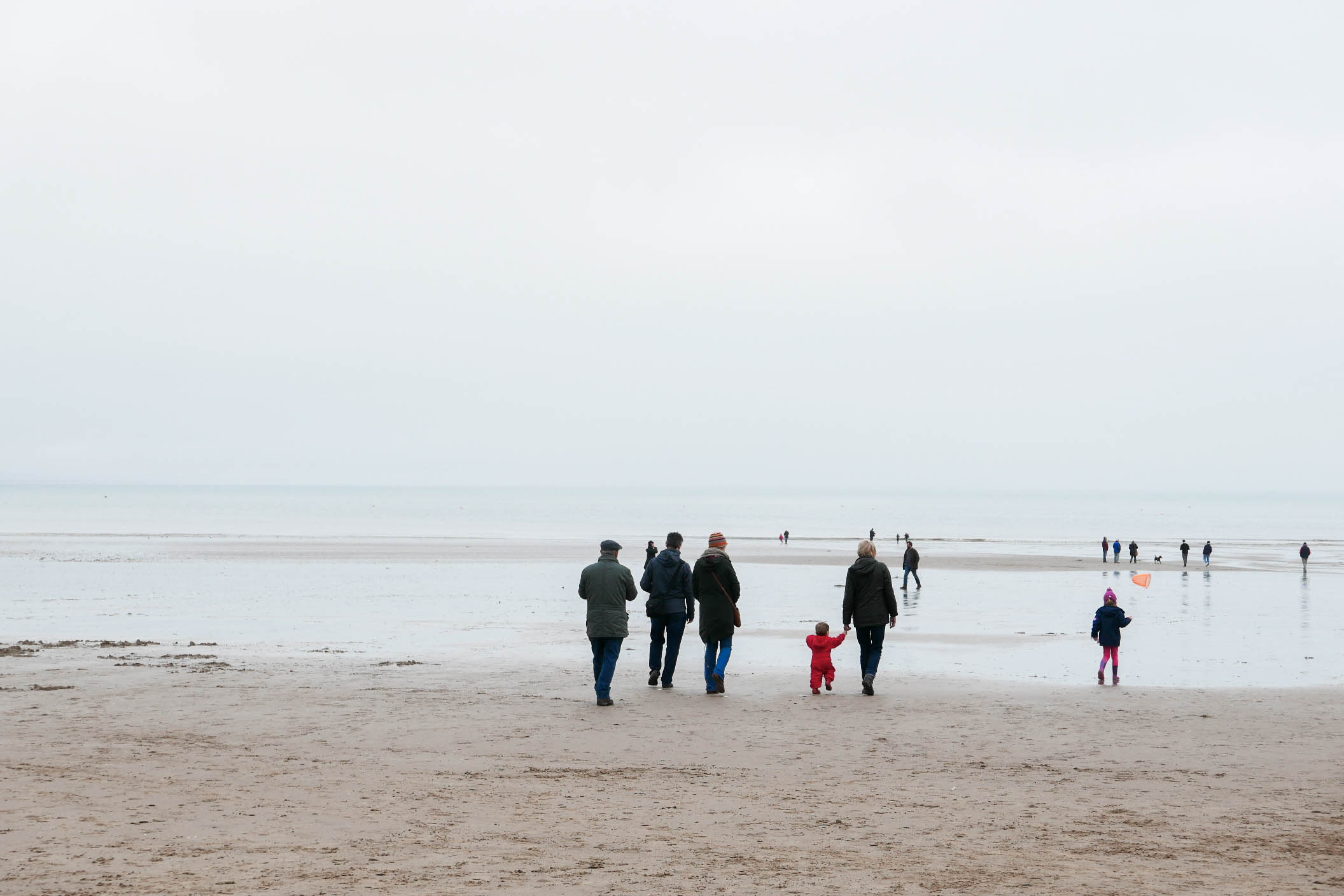 Lunch here:
PlumVanilla Cafe
PlumVanilla's bubblegum-blue fascia is a welcome sight on a cold grey Welsh day. Inside, the rainbow chandeliers and bright-eyed staff flush it with added bohemian warmth. This cafe is a real gem, buzzing with energy, zinging with inspired organic and local dishes, some with a spicy twist, as well as more exotic plates, including Moroccan tagine and Thai curry.
For lighter bites, there are colourful pomegranate-studded salads and healthy veggie and fruit smoothies, plus fat sticky cakes for sticky fat fingers (there's a good selection of gluten-free and vegan options, too).
My halloumi ciabatta was the bomb and my sunshine juice (a blitz of carrot, orange and ginger) invigorating.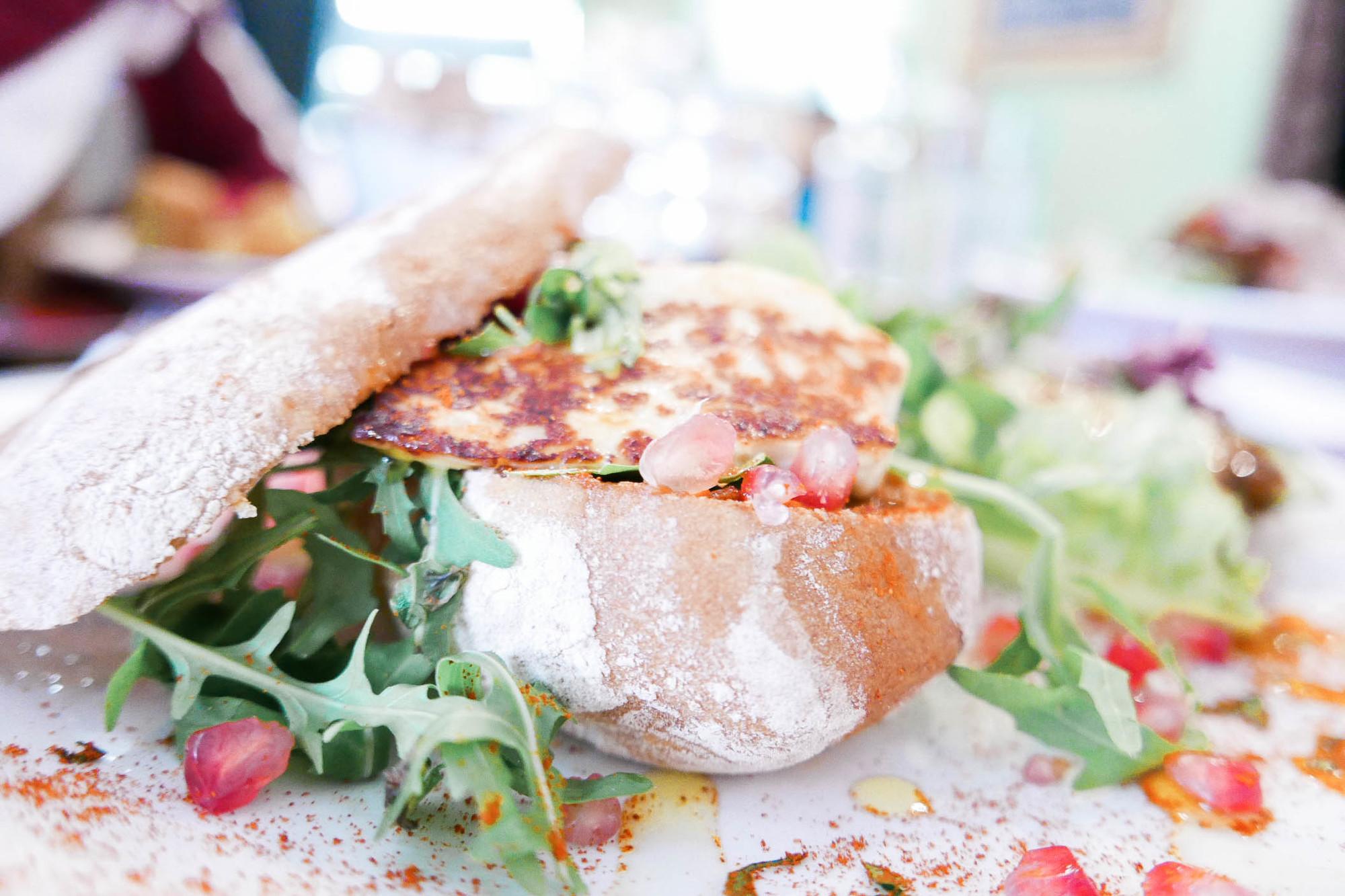 Do this:
Explore Saundersfoot
The petite size of Narbeth means you'll have plenty of left-over time to explore another part of Pembrokeshire: Saundersfoot. Find this pleasing harbour town an easy 20 minutes' drive to the south of Narbeth and only an hour's walk from Tenby along the coastal path.
When we visited, the mist was clinging to the hills and a fine veil of rain was falling. Despite the weather, families were enjoying the stupendous arc of beach that's clearly the main attraction. We joined them by grabbing an ice-cream and walking from the bobbing harbour (built in the 1930s for the export of coal) over the sands to take shelter in the award-winning restaurant, Coast, at Coppet Hall.
Unfortunately, it was closed when we arrived so we couldn't make use of its sweeping outdoor terrace, or tuck into its fresh menu of seafood. Instead, hunched against the drizzle, we walked through a cliff tunnel towards the heart of the town and turned up the hill to rest with hot tea and gin and tonic at the St Brides Hotel and Spa. Every cloud and all that.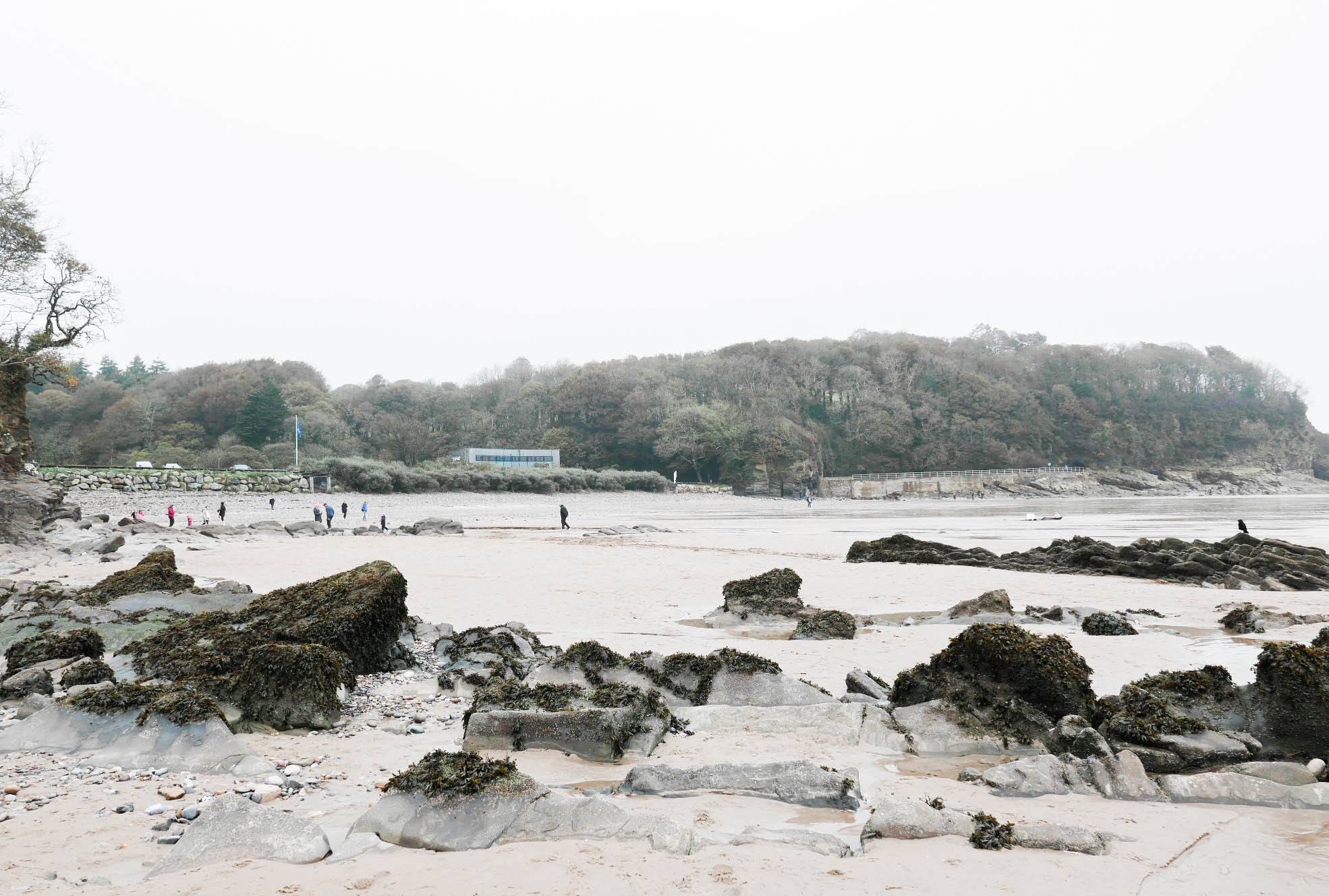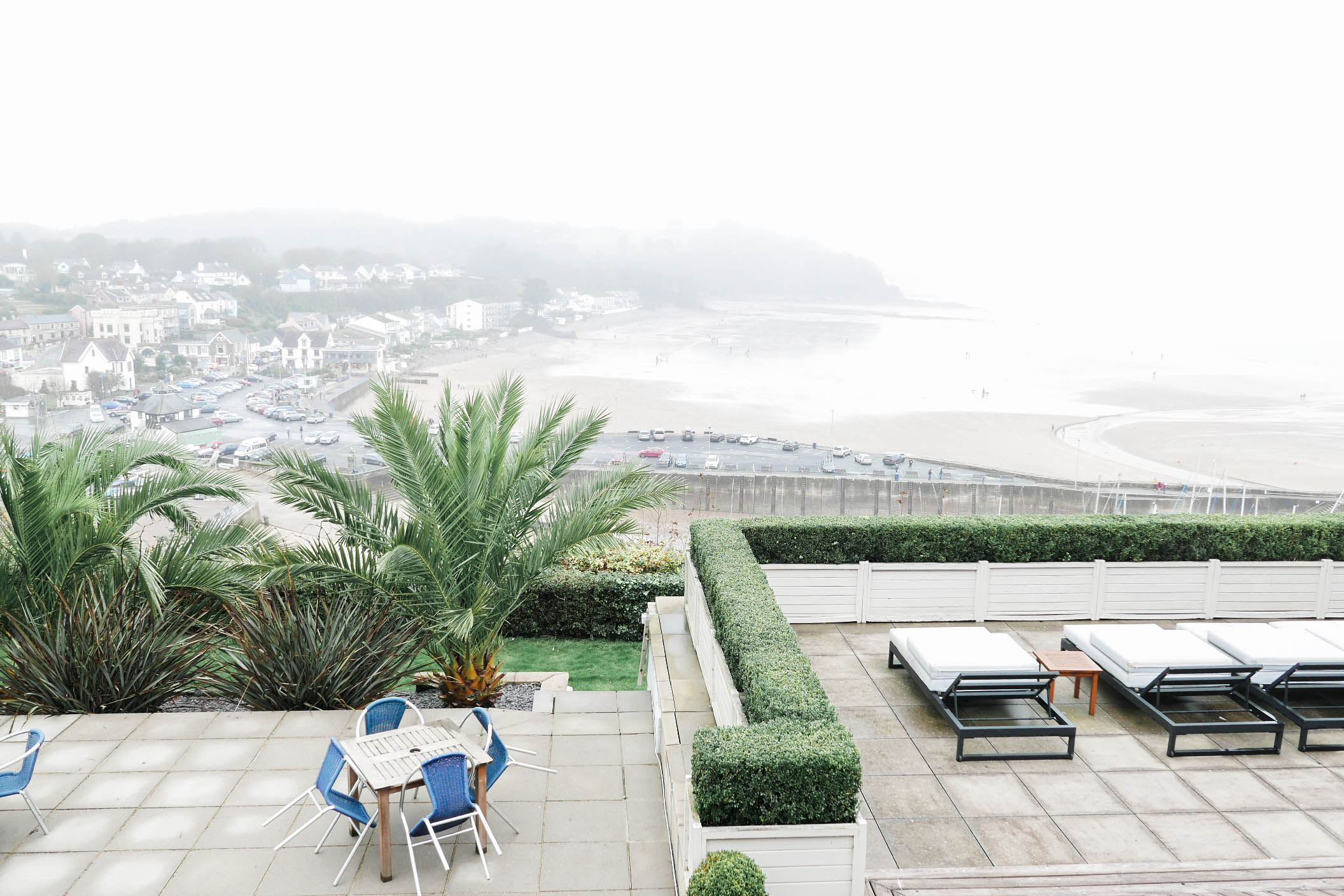 See this:
Cockles on Llansteffan Beach
No Welsh menu is complete without a clutch of cockles, served with laver bread or as part of a Welsh breakfast. Over the years, Llansteffan has ebbed and waned as a centre of the Welsh cockle industry, so it's cockle-shell beach is a foodie must on a West Wales roadtrip.
Llansteffan Beach is approx. 40 minutes from Saundersfoot in the neighbouring county of Carmarthenshire. Walk the vast expanse of golden sand when the tide goes out and collect your shells – cockle collecting itself is prohibited (only the locals are allowed their share), but you can take the shells home as a souvenir.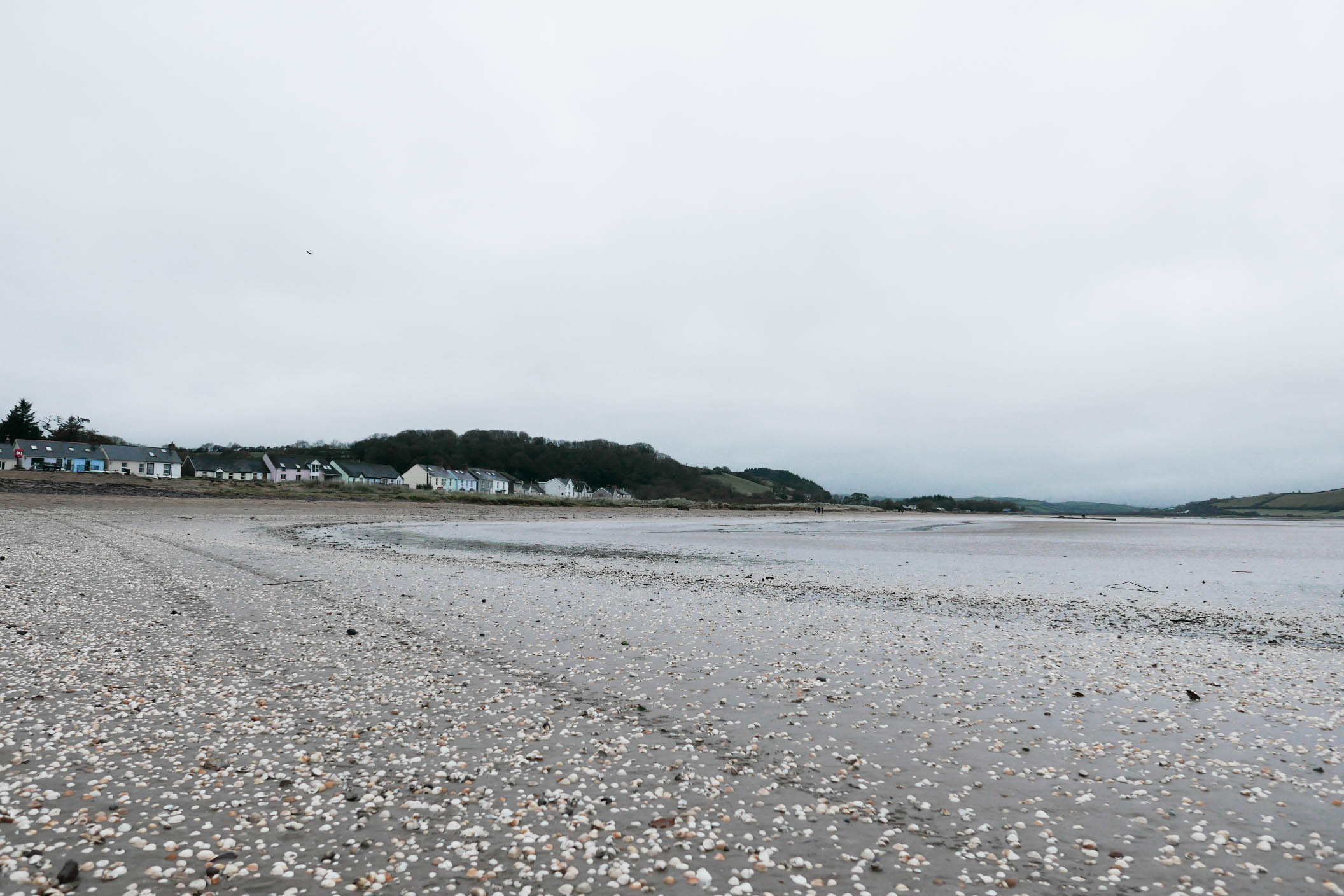 Dine and stay here:
The Mansion House 
The Mansion House is a pristinely handsome Georgian House in Llansteffan, set in five acres of lush green gardens, with eye-widening views over Carmarthen Bay.
Branded as a 'restaurant with rooms', it certainly impresses as both. Eat in the two AA Rosettes-awarded Moryd Restaurant where the food comes with a panorama of West Wales bursting in through the long restaurant windows.
We ate from the d'hôte-style Market Menu, choosing the tasty creamy chicken and handcut chips, and finished every last lick – it was absolutely delicious.
Our superior king suite that night – Llaethdy – was equally on point with stunning views across the Towy Estuary from the pudding-soft bed and original country house features, including a soaring ceiling and ornate plasterwork.
Indeed, the owners, David and Wendy, have done an excellent job keeping the elegance of the original building alive.
The marble-tiled entrance hall and beautiful stain-glass window above the staircase are just two features that make you feel like a VIP. Best of all, despite the flashes of pomp in the décor, there's no pomposity in the service.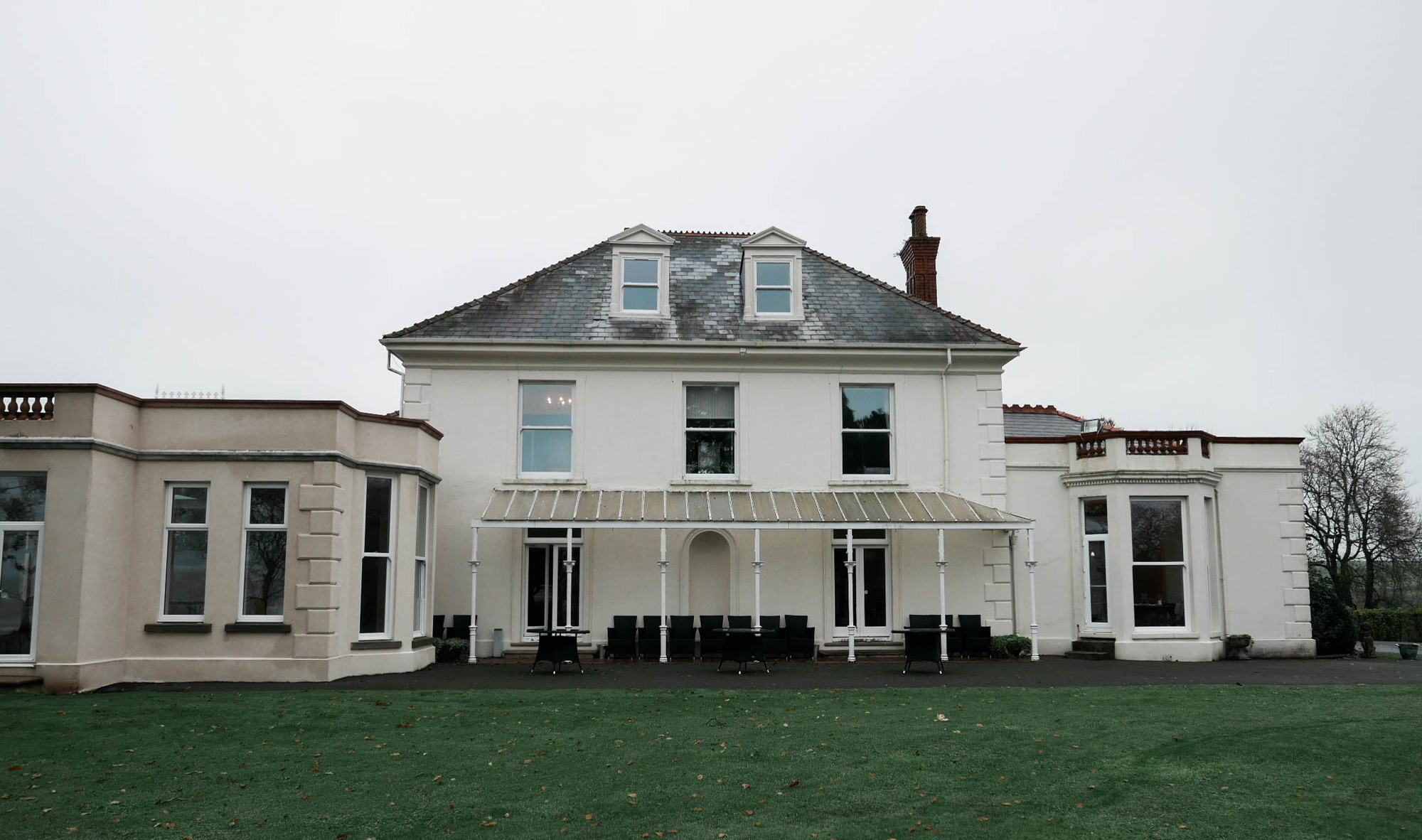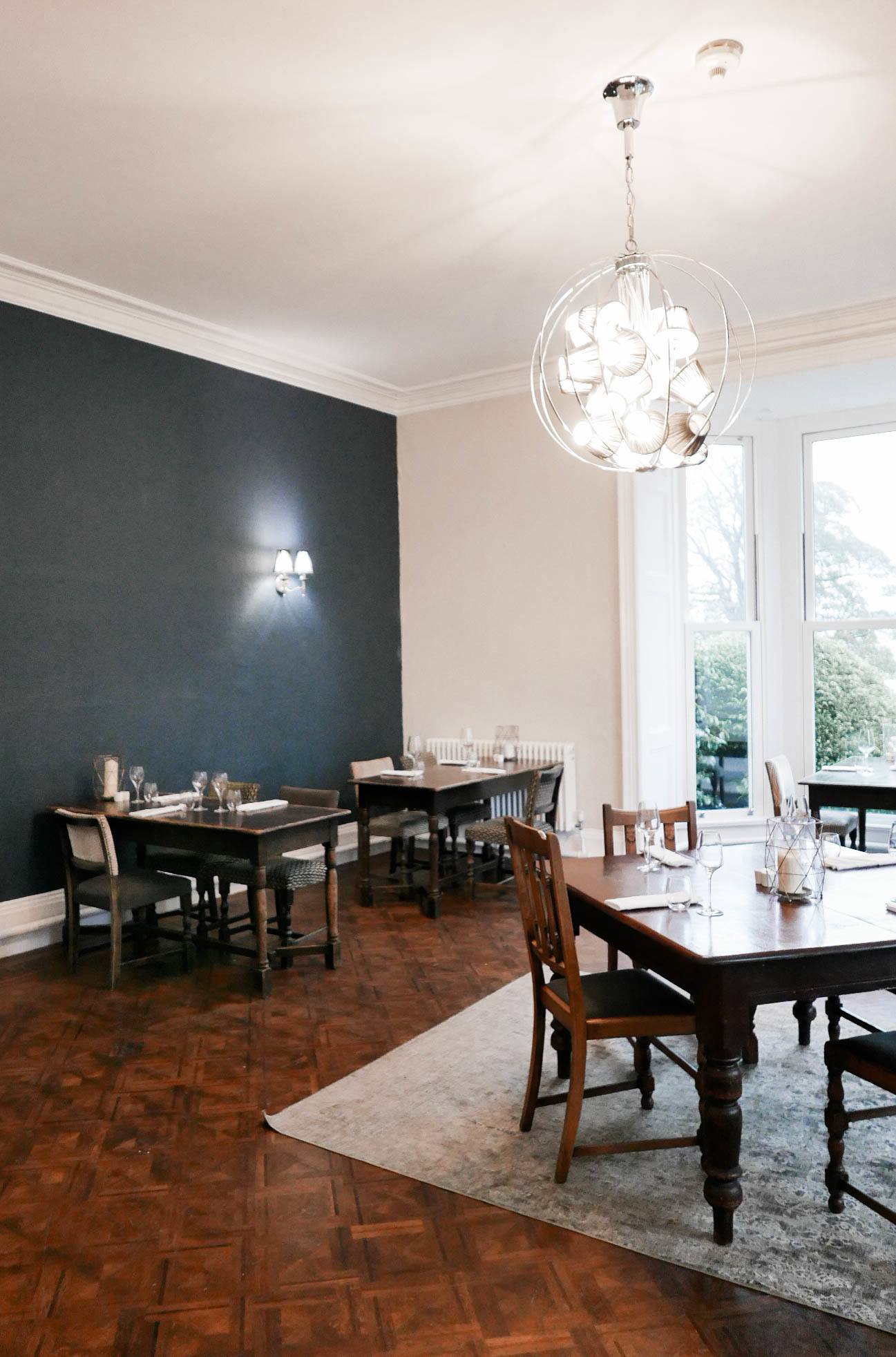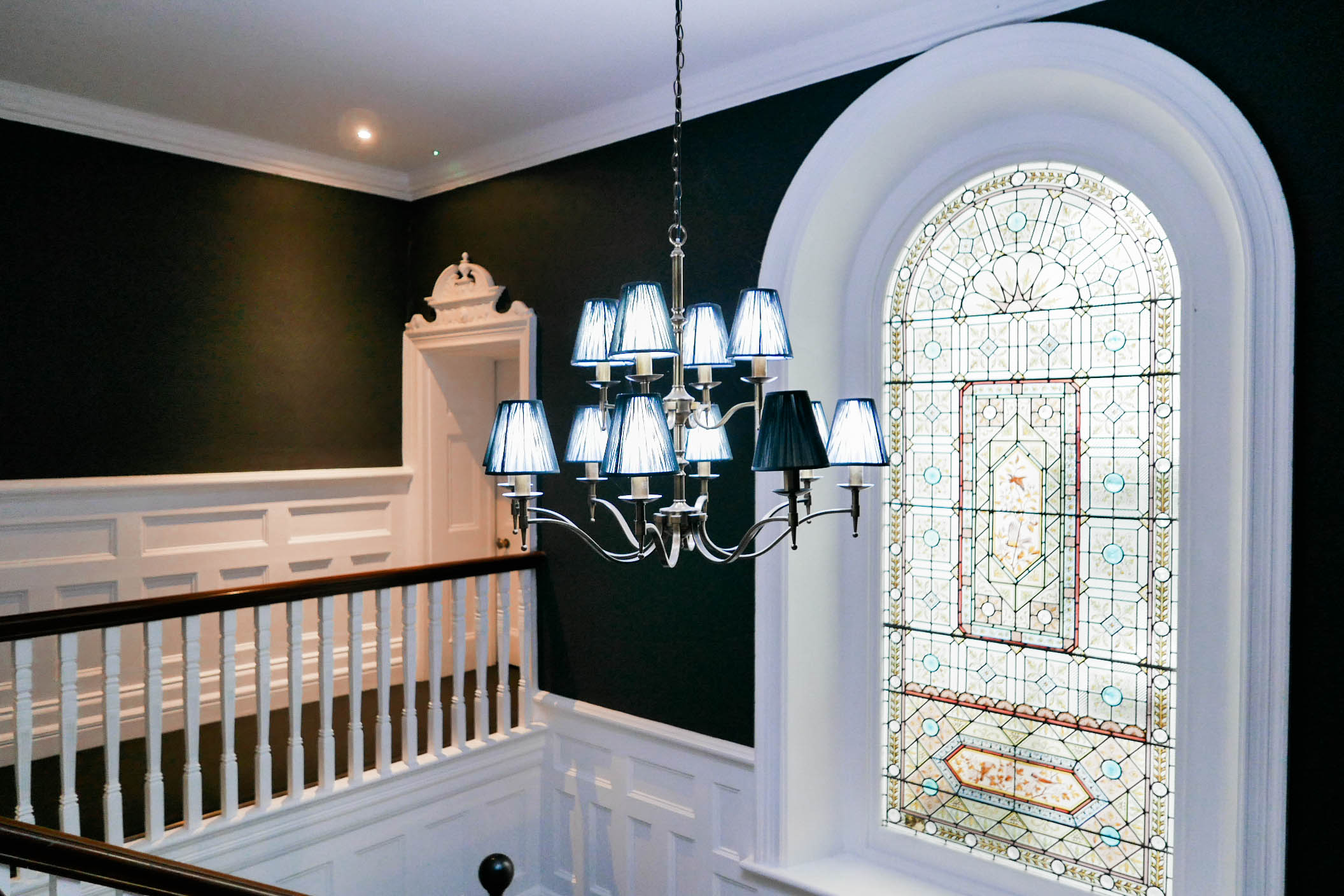 "We were warmly welcomed by David and Wendy and the rest of their small team.
Family-run it is and family-run it felt."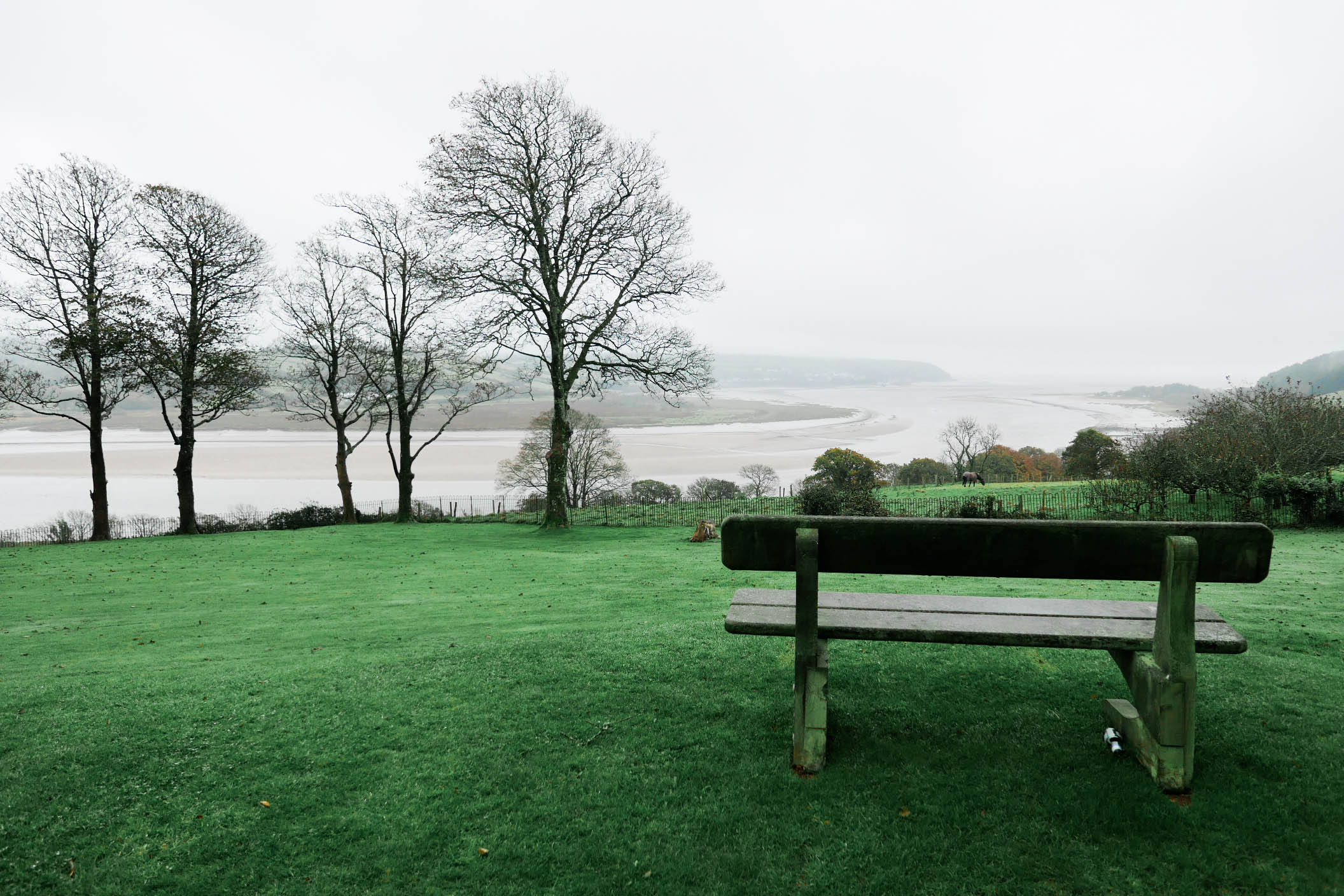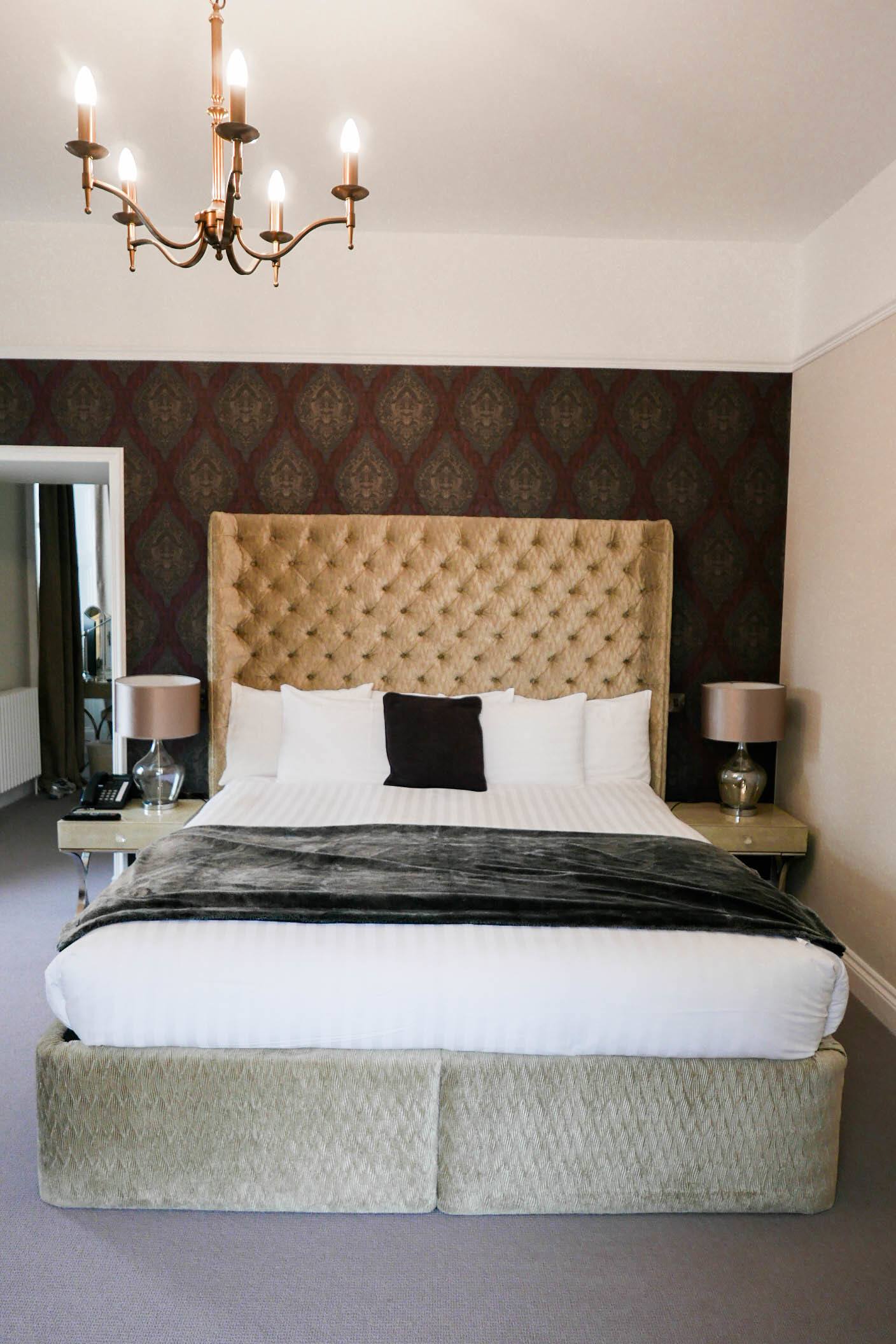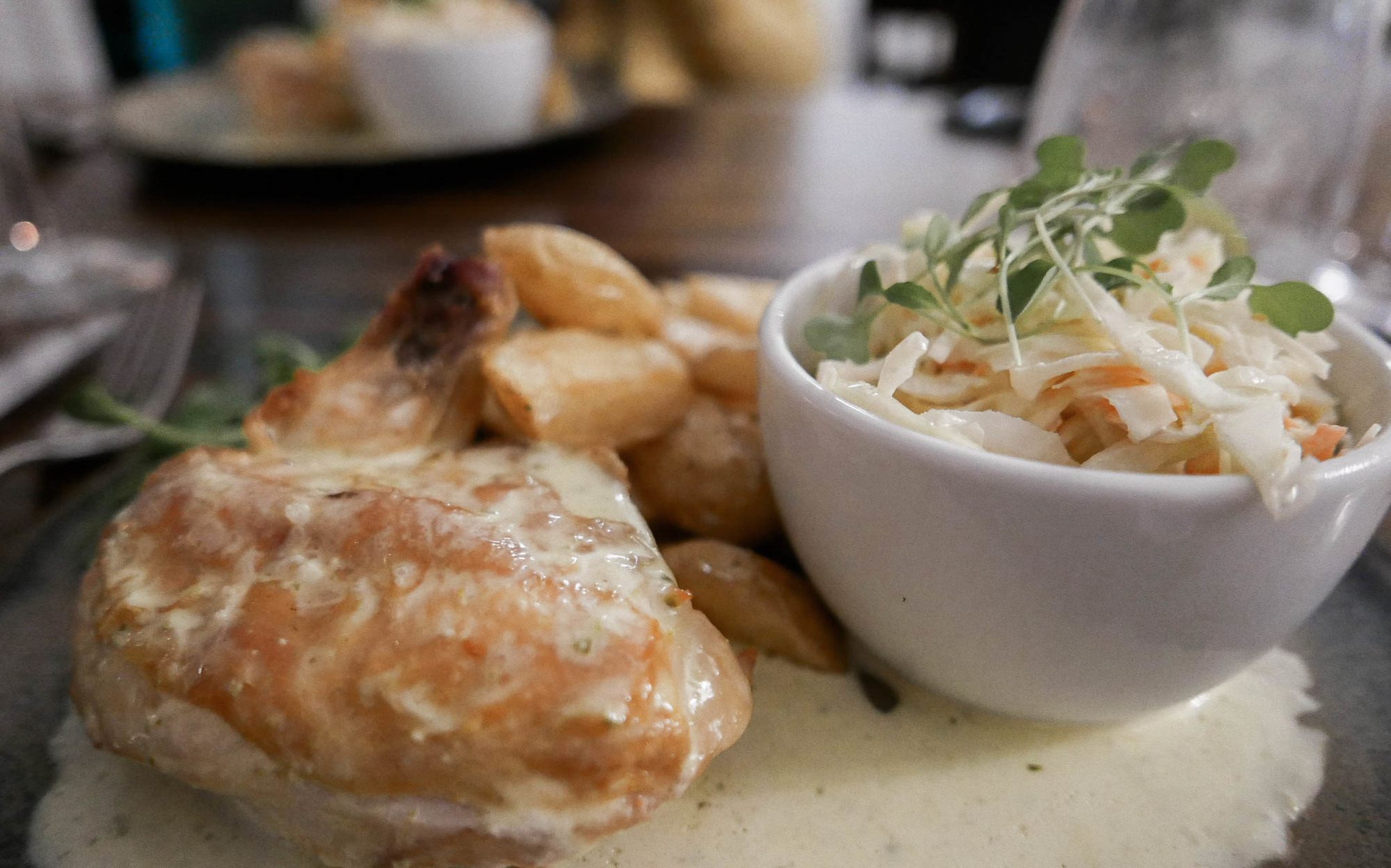 Other legendary things to see and do in South West Wales:
National Botanic Garden of Wales: Rain or shine, a detour to the National Botanic Garden of Wales makes sense. Expect a patchwork landscape of meadows, woods, lakes and gardens covering a staggering 570 acres – just the thing if you've kids in tow and the sun is out. Should it rain (which it does, a lot, in Wales) head into the garden's magnificent giant bio-dome – which sets a record at the world's largest single-span greenhouse. It's a sub-tropical paradise teaming with plant life from across the globe including Australia, Chile and South Africa.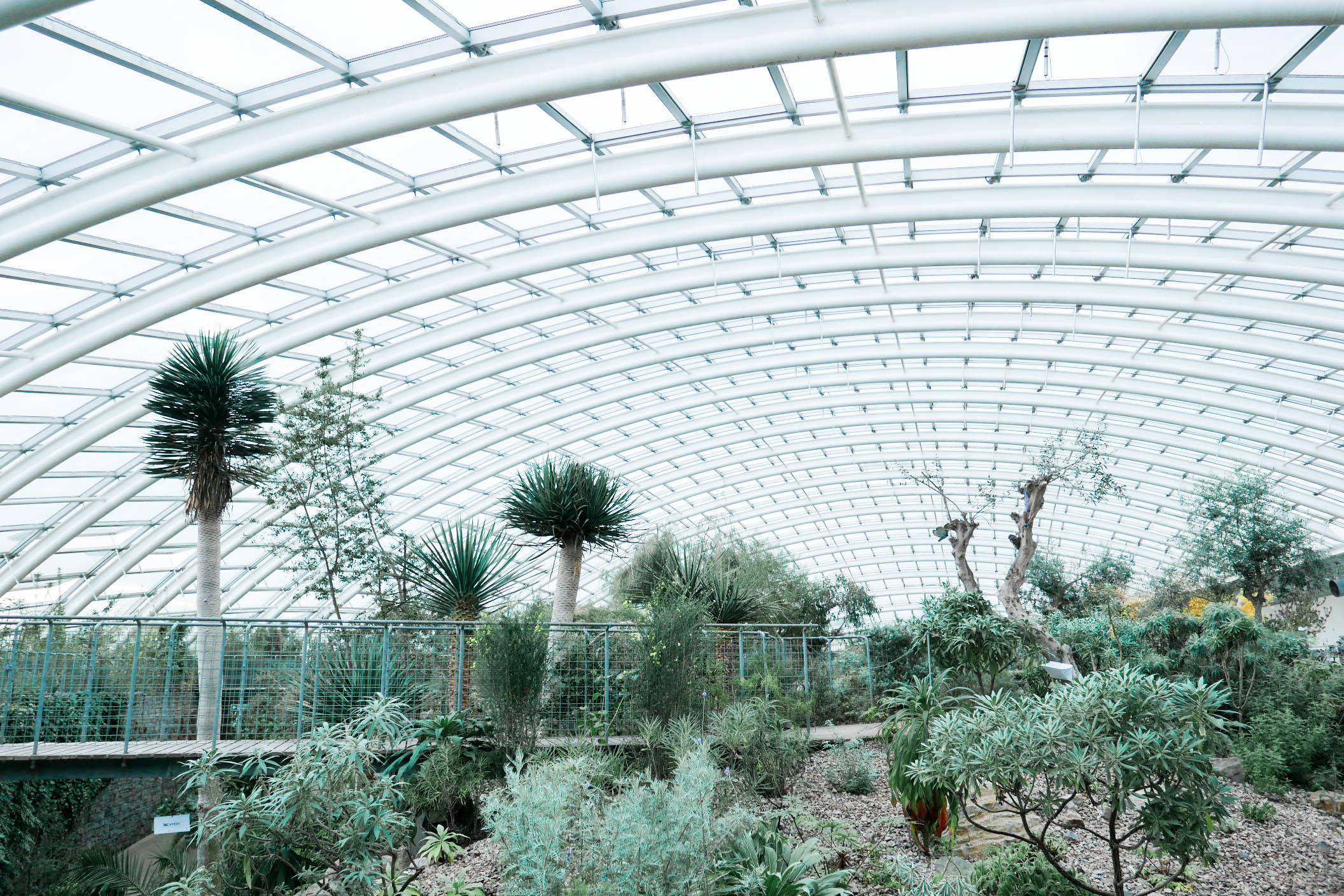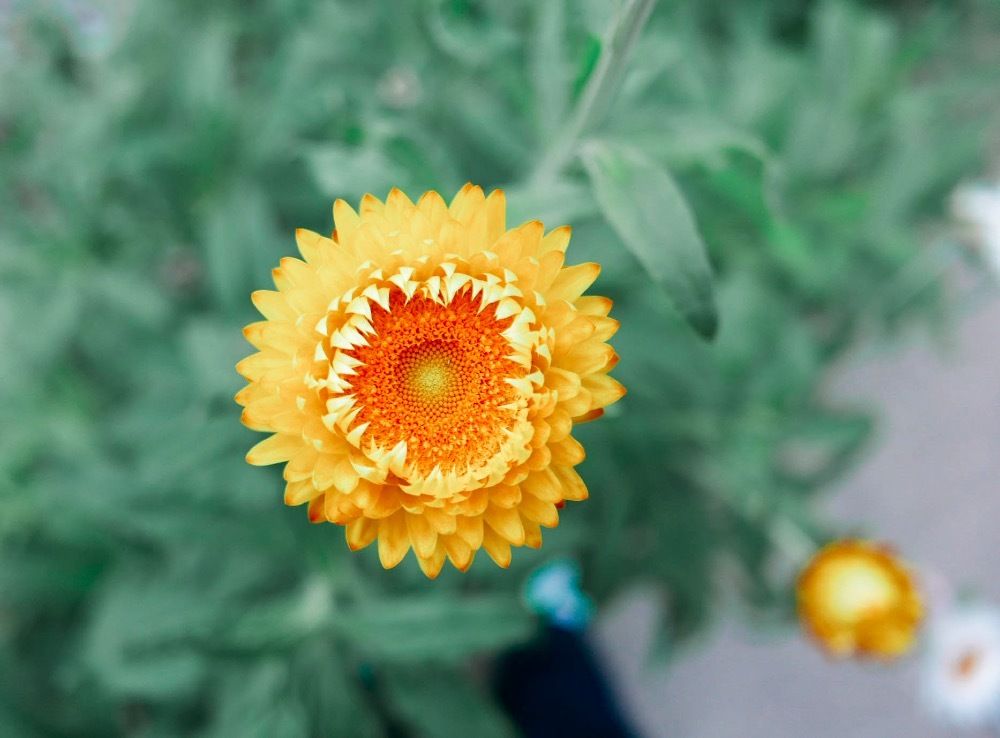 Dine at The Cors in Laugharne. The Cors is a Victorian country house with a fine-dining restaurant that's been attracting gastronomes for many years. In what once was a private house, signature dishes are created by chef-owner and former artist, Nick Priestland.
Although I didn't get the chance to eat here, I have it on good authority (from On the Luce) that it's a dinner venue that'll definitely hit your sweet spot.
Why not also read: Best Castles in South Wales
I hope you enjoy your weekend in South West Wales!
Remember to leave a comment below and let me know what you got up to when you're back.
Gin and Chocolate in Llandeilo Before you wind your way home, head to the pretty market town of Llandeilo, near the Brecon Beacons. When we visited the rain was biblical, but in clement weather this sweep of shops and houses heaped above the River Tywi, is a worthwhile detour.
In particular, head to Heavenly Chocolate on the main high street for a hot chocolate and a freshly-made brownie. Afterwards, make a gin-line for GinHaus, a handsomely stocked deli with a eye-widening collection of premium gins.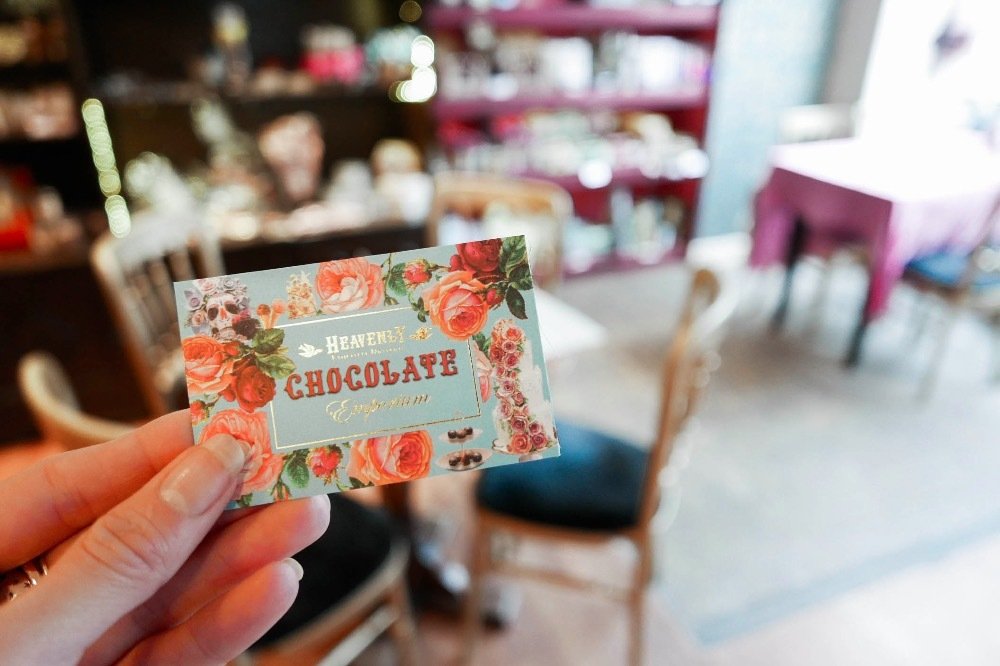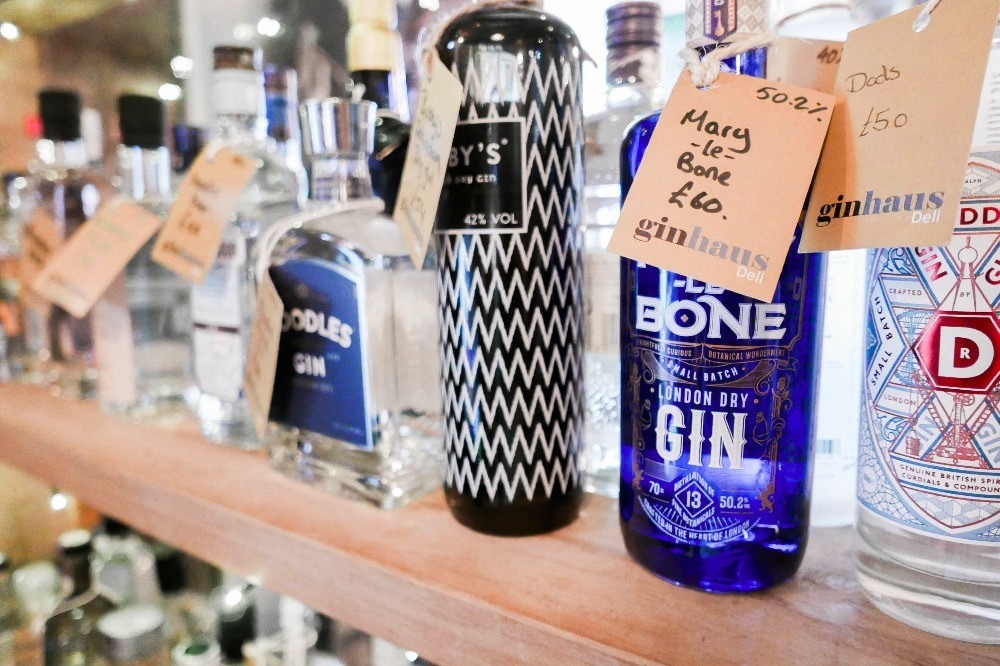 [et_pb_fullwidth_image _builder_version="3.0.82″ src="https://weekendcandy.com/app/uploads/2017/12/P1050273.jpg" show_in_lightbox="off" url_new_window="off" use_overlay="off" border_style="solid" box_shadow_position="outer" custom_margin="|-100px||-100px" /]