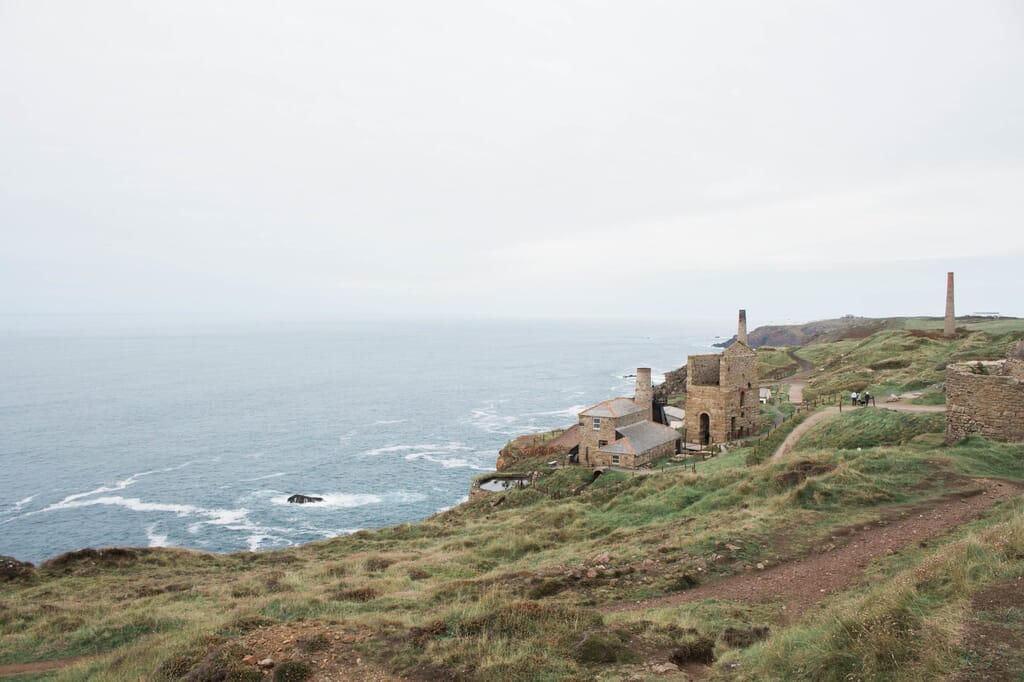 Cornwall is a mystery to me. At least, it was at first. This little corner of Britain captured the hearts of many of my friends and colleagues long ago. Their fever for Cornwall only heightened by its starring role in the BBC's recent adaptation of Winston Graham's novel, Poldark.
For many who've never been to the region, myself included, Graham's 18th-century romantic drama has kindled a nationwide curiosity in Cornwall and a craving to walk in the footsteps of the novel's eponymous hero.
A recent tourism survey revealed Cornwall's visitor numbers spiked during series one of Poldark, with many people citing the programme as their reason for visiting.
So when I travelled to Poldark Cornwall to explore a few weekends ago, I expected to instantly weaken at the knees upon sight of the handsome backdrops I'd seen on the telly. I expected to swoon as Cornwall's dramatic beaches, cliffs and coves slide into view. I wanted Cornwall to be my Aidan Turner. I wanted it to sweep me off my feet in a rush of heroic passion.
But it didn't. And the reason? Because Cornwall is much more than the idealised vision seen in the TV series and much more than the Byronic good looks of its hero. It's a brooding, restless, imperfect place. A place with a brutal mining heritage, shaped by historic exploitation and inequality, not gleaming chests and flouncy shirts.
What this means is that should you choose to explore Poldark's Cornwall, do so with your head, as well as your heart. Yes, walk in the cast's footsteps, follow the Poldark weekend trail I've created below, but don't let the prospect of instant romantic gratification cloud the true nature of Cornwall.
Instead, take your time to go deeper; to remember that hunger, hardship and danger walked this land long before Aidan Turner whet his scythe.
And if you do that, if you take the time to think beyond Cornwall's windswept good looks, you'll be rewarded with a richer understanding of the land that inspired Winston Graham and Daphne Du Maurier. Then when you're ready to leave, you'll realise how firmly Cornwall has hold of you, and how unready you actually are to go. 
"I lost sight of something I came in search of. Having found it, I'm going home."

Ross Poldark
WATCH THE VIDEO:
---
SATURDAY MORNING
Island Salvation | 10 am
Originally the site of a Benedictine Chapel, St Michael's Mount rises titan-like out of the sea in Mount's Bay, near the historic market town of Marazion. It is, undoubtedly, one of Cornwall's most iconic landmarks and although it was not a Poldark filming location, it is a must for those keen to grasp Cornwall's lure.
The mount itself is dedicated to St. Michael whom, in Cornish Legend, appeared to a group of Cornish fishermen in 495 AD. It is an immense granite crag, cut-off from the mainland twice a day, and one that's topped by a striking medieval castle (home to the St Aubyn family).
It also boasts a pretty harbour, beautiful gardens and a close-knit island community of around 30 people to boot.
In the summer, the castle and its sub-tropical gardens are open to the public. In winter, things shut down and peace descends. Yet despite not much to do, there is plenty to see on St. Michael's Mount, including strings of picturesque cottages and fairytale cobbles.
To get to St. Michael's Mount, take a gentle boat ride across from Marazion if the tide is high (one way fares are £2.00 for adults and £1.00 for children). If the tide is low, choose instead to stroll across the ancient causeway following in the footsteps of pilgrims, letting the sea-salted air and seaweed notes lead you to the island.
TOP TIP: See if you can spot the footsteps of The Queen and The Duke of Edinburgh that were cast in bronze after their visit to the island during the Queen's Diamond Jubilee.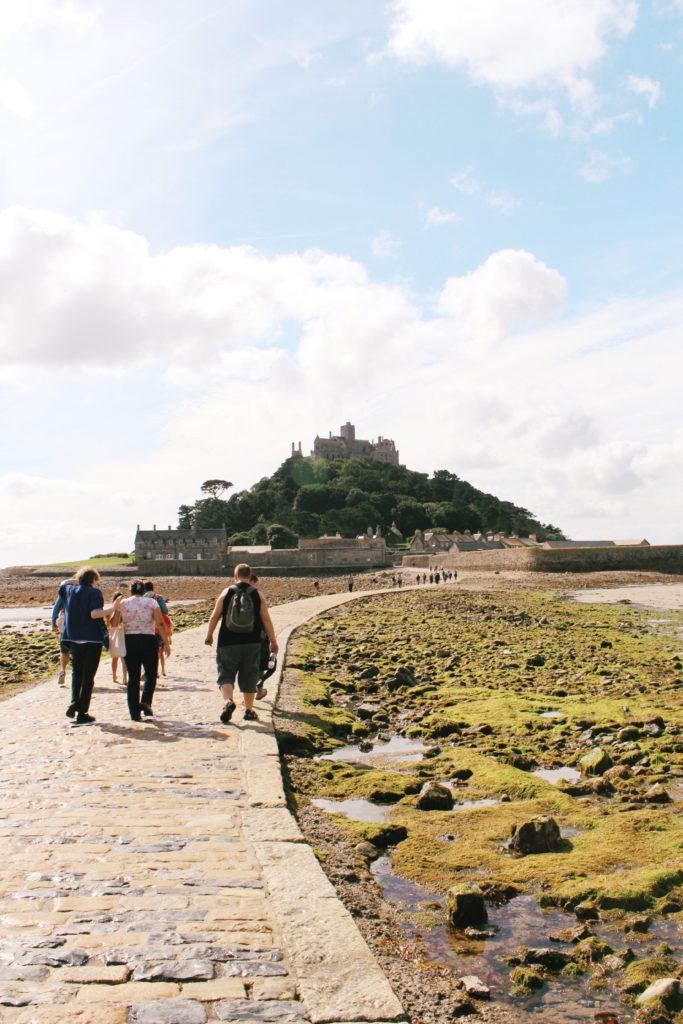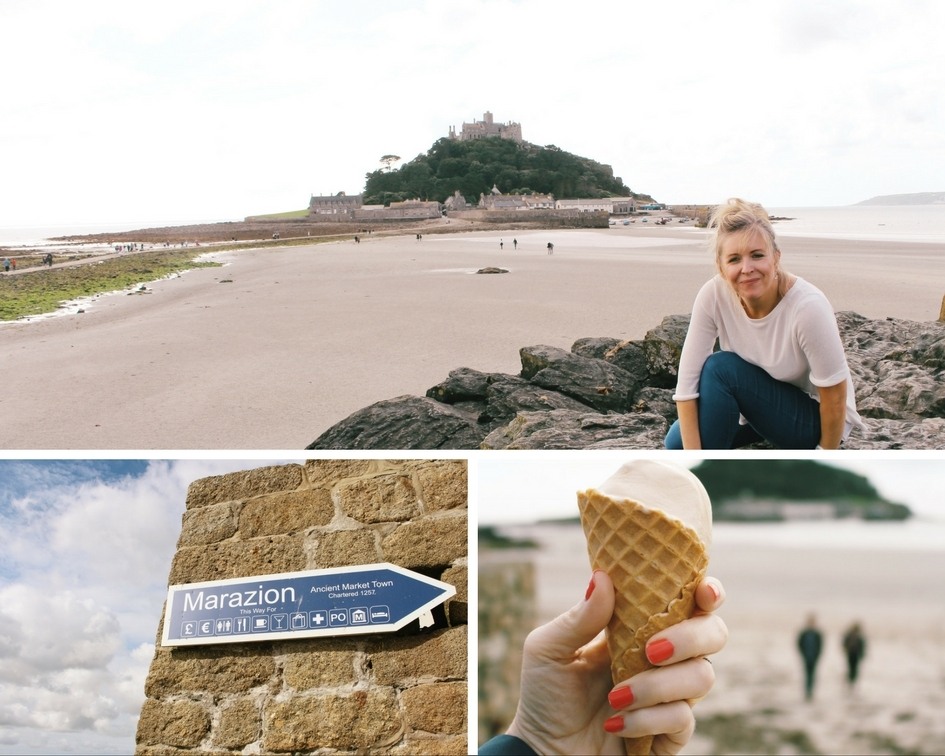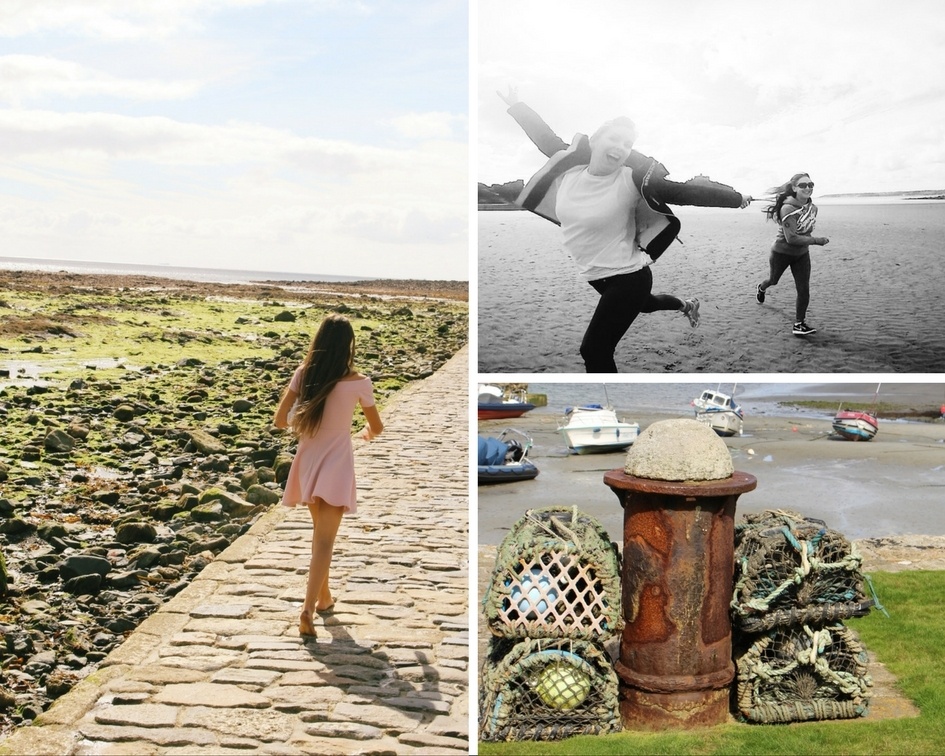 ---
SATURDAY LUNCHTIME
Well-fed Views | 12pm
For lunch, it has to be the Godolphin Arms. Stylishly renovated throughout, it overlooks St. Michael's Mount and is probably the most impressive contemporary beachside pit-stop in Marazion. Stroll in straight off Marazion beach and find a table outside next to the glass balustrade on the chic lower deck.
The table-service is swift, the atmosphere informal and the menu plentiful – as well as fresh, local seafood on offer, you'll find a fair selection of traditional mains (from £12) and sandwiches (£7.00). Dogs are welcome and kids are well-catered for – colouring pencils are thoughtfully placed on each of the sun-bleached benches and there's a separate children's menu.
Best of all, the portions served at the Godolphin Arms don't err on the side of miserly: our sandwiches were large enough to fill the belly of the burliest fisherman and we left heavy enough to sink a pilchard boat.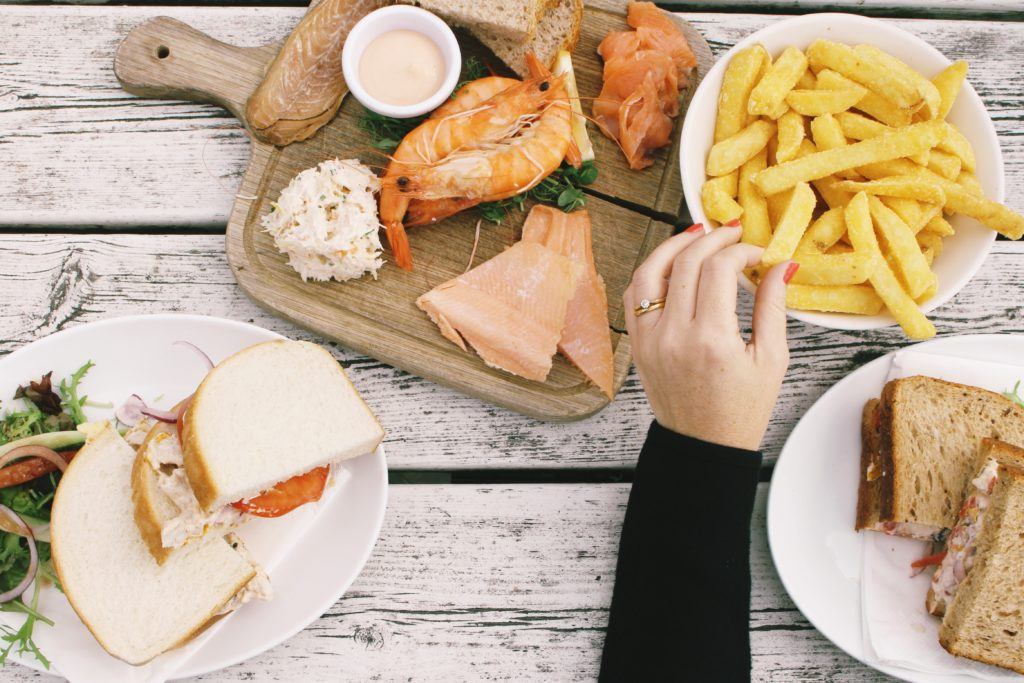 ---
SATURDAY AFTERNOON
The Mineral Trail | 2pm – 6pm
Cornwall was once the largest tin and copper-producing region on the planet, sitting at the cutting-edge of capitalism in the 1800s, until its decline in the late 19th century. Naturally, any trip to Poldark Cornwall is incomplete without a journey into this rich mining heritage.
Start your discovery of Cornwall's copper past by following the Mineral Tramways – an off-road cycling network that closely follow the tramway and railway trails once used to transport supplies to and from the mines to the ports.
Hire bikes from Elm Farm (£8 for half a day; £15 for a full day), situated near the North Coast of Cornwall and within easy access of the network. Then prepare to take on the might of the 11-mile Coast-to-Coast route, running from Portreath on the North Coast of Cornwall, to Devoran on the South Coast.
Although deemed the easiest of the cycle trails on offer, expect a bumpy ride: we traversed crushed stone paths, leafy lanes, quiet roads and steep up-hills, which were especially tough on the way back. However, the puffing was worth it.
On the way to the quiet harbour village of Devoran, we whistled past purple and pink heather hills and rested in the crumbling arms of an old mine, its chimney stack almost striking the sky.
Happily, the trail is well sign-posted and there are refreshment stops on the way in the form of cafes and pubs – so a Cornish cream tea is never too many pedals away.
TOP TIP: Allow at least 3 hours for the trail; we didn't give ourselves enough time and didn't make it all the way to Devoran. Shame on us. As the sun dipped, so did our energy and we turned round in fear of facing a very dark ride back to Elm Farm.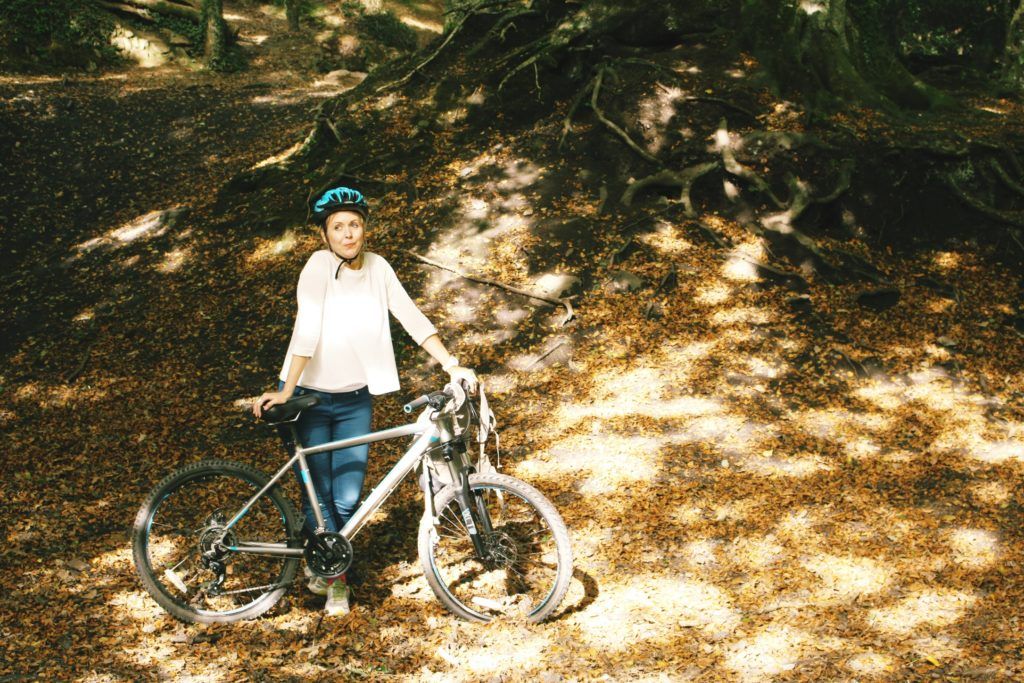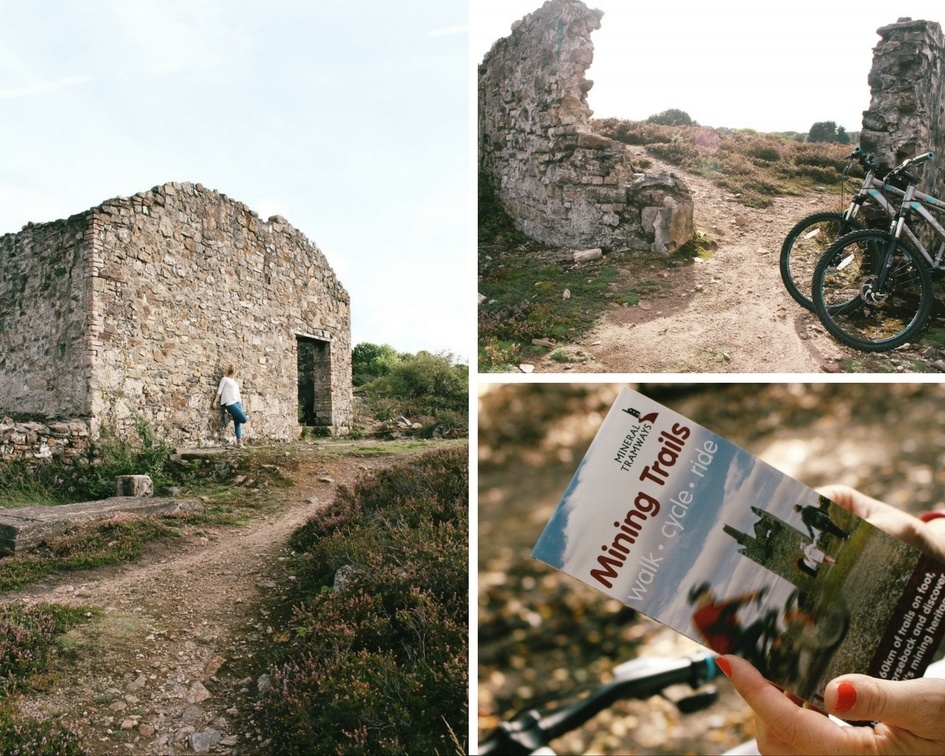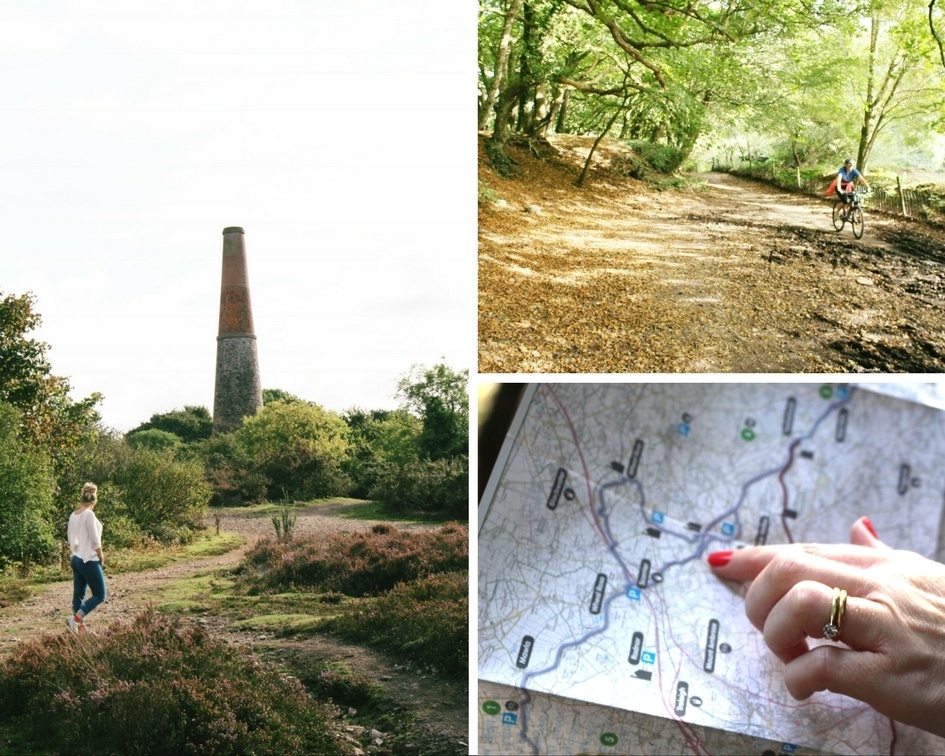 ---
SATURDAY EVENING
A Poldark Sunset | 6 pm
From Elm Farm, drive the Portreath to Hayle road (B3301) along the coast as the sun sets. The road ribbons up and around to take you to the top of Cornwall's North Cliffs. Turn into one of the small car parks en-route – we stopped in the Middle Car Park, Camborne – and get ready for a dizzying Cornwall fix.
Beneath you, the Atlantic Ocean chews greedily on the cliffs, then rolls into the horizon. In front of you is a vista straight from the opening credits of Poldark – ours was a virtually cloudless sky flushed with gold and pink, the cliffs stretching for miles in silhouette, missing only the distant shadow of Ross Poldark himself.
It was a sunset worthy only of Anne Dudley's Poldark theme tune, which we played loudly on our phone as the evening rolled in. It was beautiful and moving.
TOP TIP: Head down into Penzance after your clifftop adventure and grab yourself a fish supper from Fraser's Fish and Chip Shop.
---
SUNDAY MORNING
Cove Dreaming | 10 am
If there's one thing you can count on in Cornwall, it's peaceful coves and glass-clear water. Nowhere more so than in Porthgwarra, a relatively unknown slip of beach about 3 miles southeast of Land's End on the Penwith peninsular.
It was here, in series one, that they filmed the scene where Ross swam naked, watched on by Demelza. Hello.
In high season, this tiny former fishing cove will, no doubt, be unbearably crowded – so make sure you arrive early, parking in the makeshift gravel and grass car park which, I'm told, doubled as a resting point for the horses during filming. Thankfully, we visited in September and were greeted only by a handful of walkers and families.
Head down the slip road onto the sand, taking care as you go because it is steep and there are no sensible steps. Wild swimming in the cove is safe – doing it naked, optional – as long as you don't go beyond the headland.
As we were without our costumes, we took to exploring the strip of beach, watery rockpools and giant chunks of rocks instead, soaking up the rugged splendour of the place whilst keeping our eyes firmly fixed on the flat water… hoping to see seals – or the man that inspired our visit.
TOP TIP: At the foot of the slipway is a tunnel dug by miners to give horses and carts access to collect seaweed (a traditional way of fertilizing the fields). Legend has it that the tunnel was used by smugglers – what we do know is the tunnel was used in Poldark for filming 'Jim Carter's rescue from jail' scene.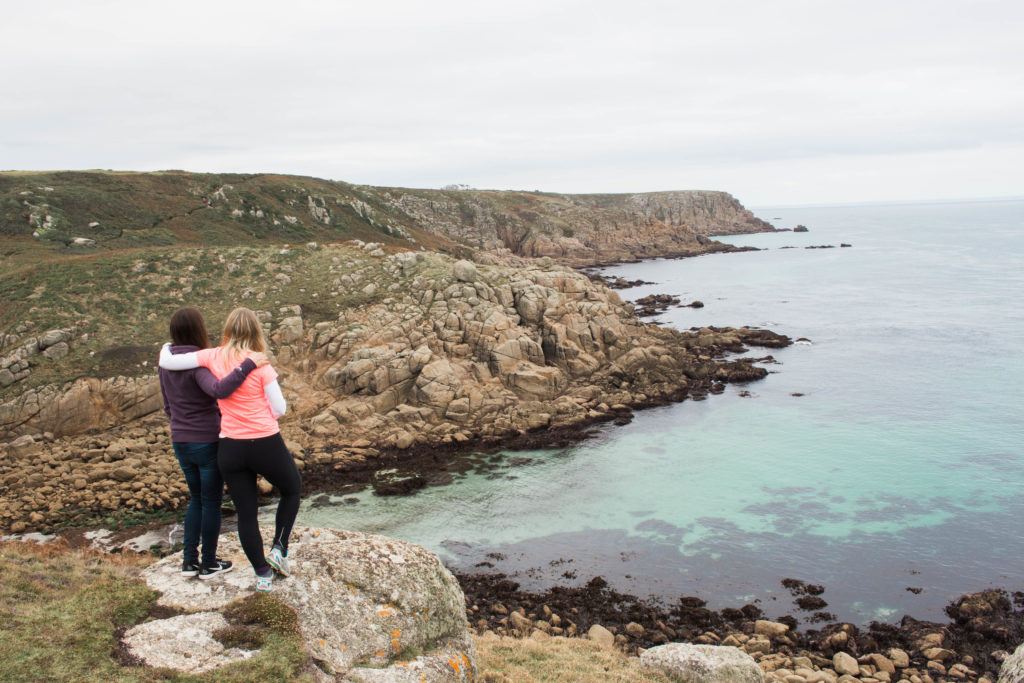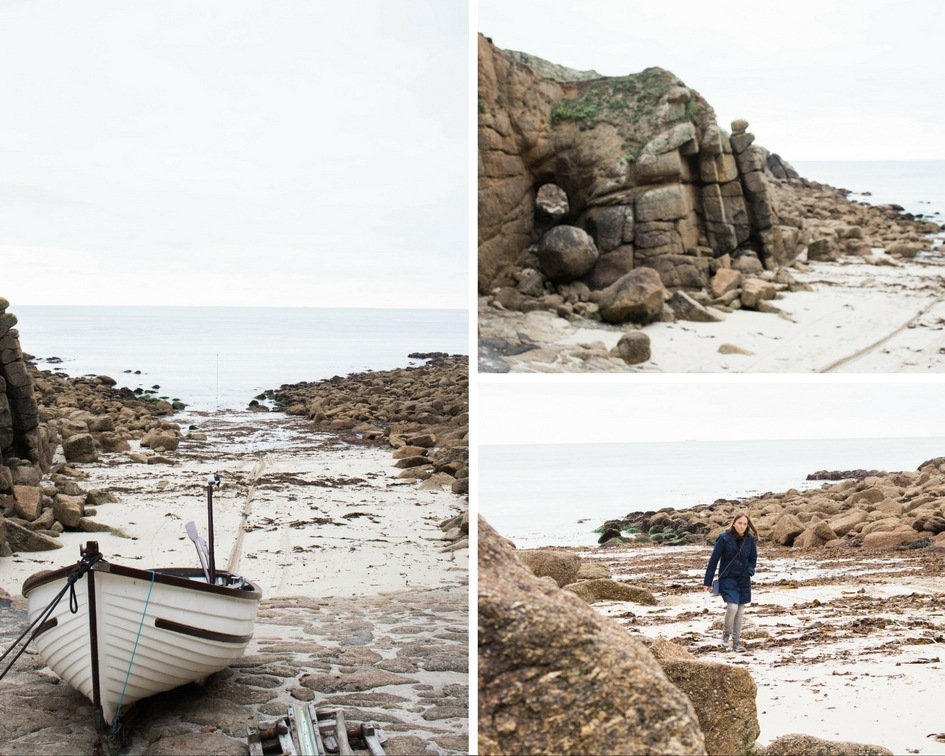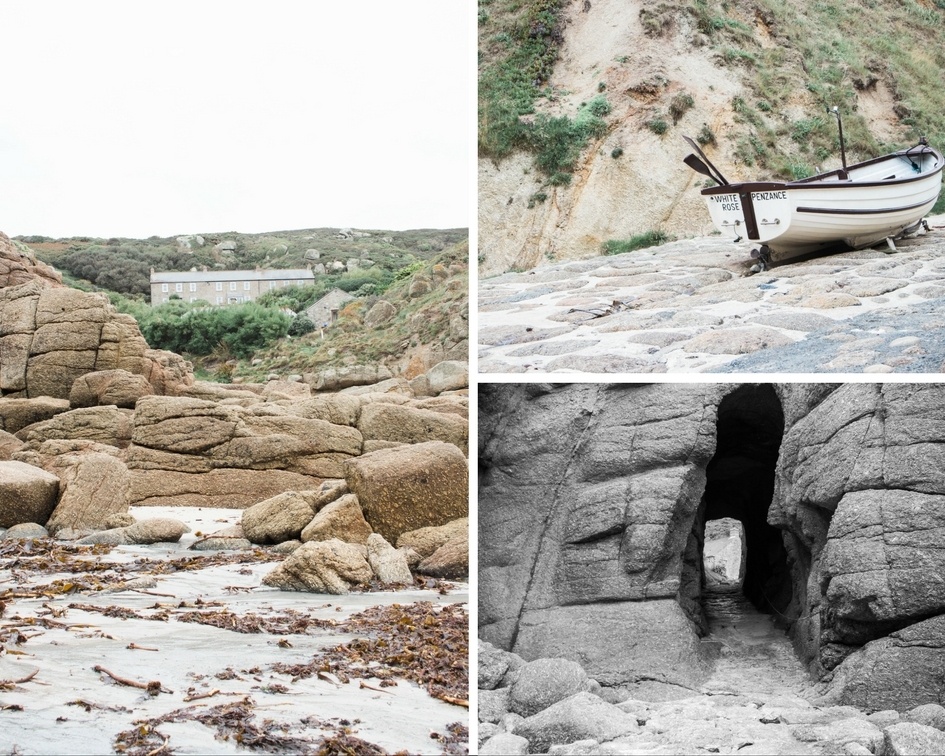 ---
Cliff-top fancies | 11 am
The South West Coast Path snakes up from Porthgwarra Beach to your right. Persuade your legs to follow it up the cliff and you won't be disappointed.
Turquoise-blue sea laps the cove, Demelza-red heather dances in the wind, granite rock folds up and over itself forming the most unusual shapes and profiles – it's raw and it's wild and you can see why Poldark location scouts choose this cliff-top base for so many scenes.
Follow the path along the cliff all the way to Gwennap Head. This dramatic headland serves up jaw-dropping views of the Penwith peninsular and played the outstanding natural studio for many of Aidan Turner's galloping escapades.
If you're feeling particularly energetic, follow the South West Coast Path in a loop on towards Porthcurno – another Poldark location seen in series 2.
The entire loop is 5.1 miles, with some challenging points on the way. But at the end of it, once you're back at Porthgwarra, a fat, hot pasty and a cuppa awaits – so you'll make it, trust me.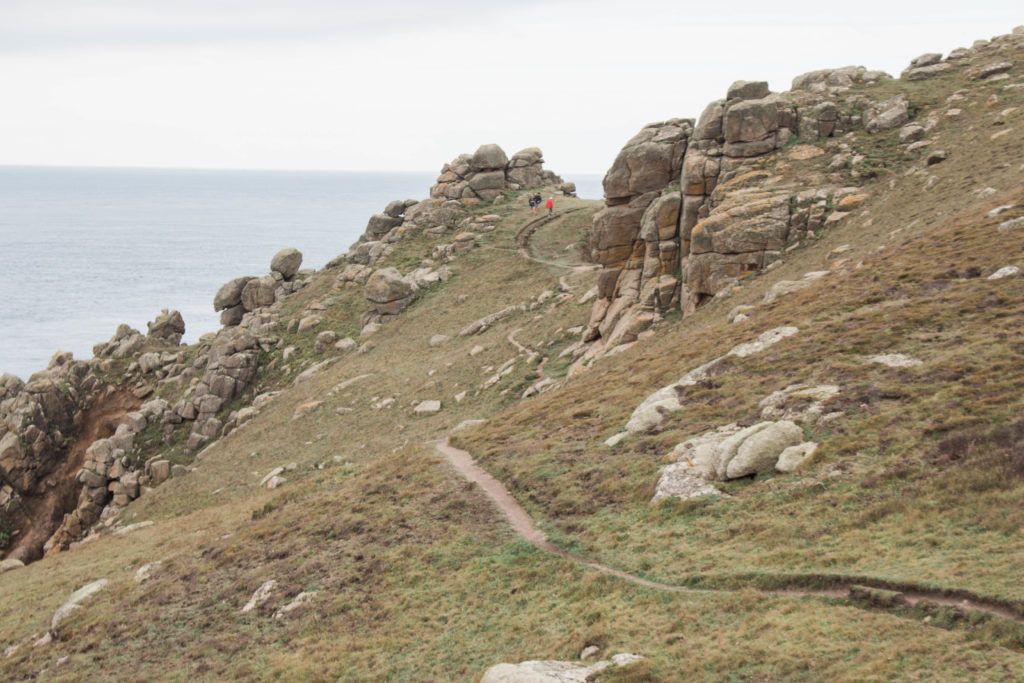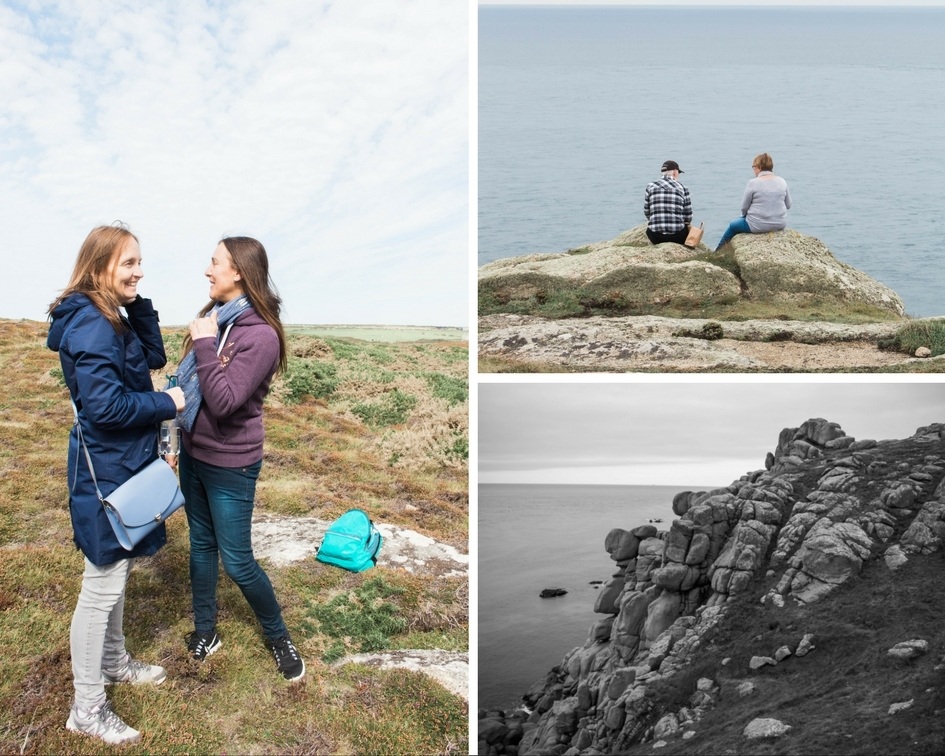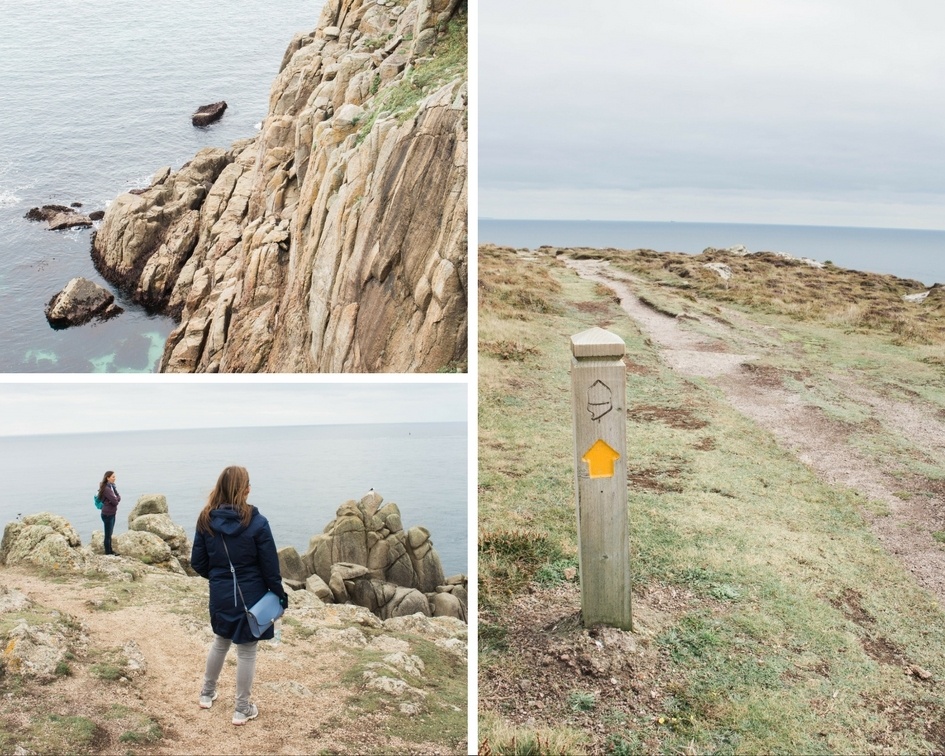 ---
SUNDAY LUNCHTIME
Pasty Pitstop | 1 pm
Pasties and cream teas are Cornwall's fuel; at least for us tourists anywhere. So unlace your walking boots and take a bench outside Porthgwarra Cove Café, where the pasties come plump and warm, and the scones are fat and freshly-baked.
Snugger than Elizabeth's bodice, this cosy café is the place where the Poldark cast and crew refuelled during an all-night filming session, staying open into the wee hours to serve hot food and drink to the show's stars.
Due to its size, indoors seating isn't an option and there's a limited selection of alternatives to the pasties and cream teas. However, you can enjoy homemade cakes as well as ice-cream and cold drinks. Open daily, 7 days a week, between 10am to 3pm (weather permitting).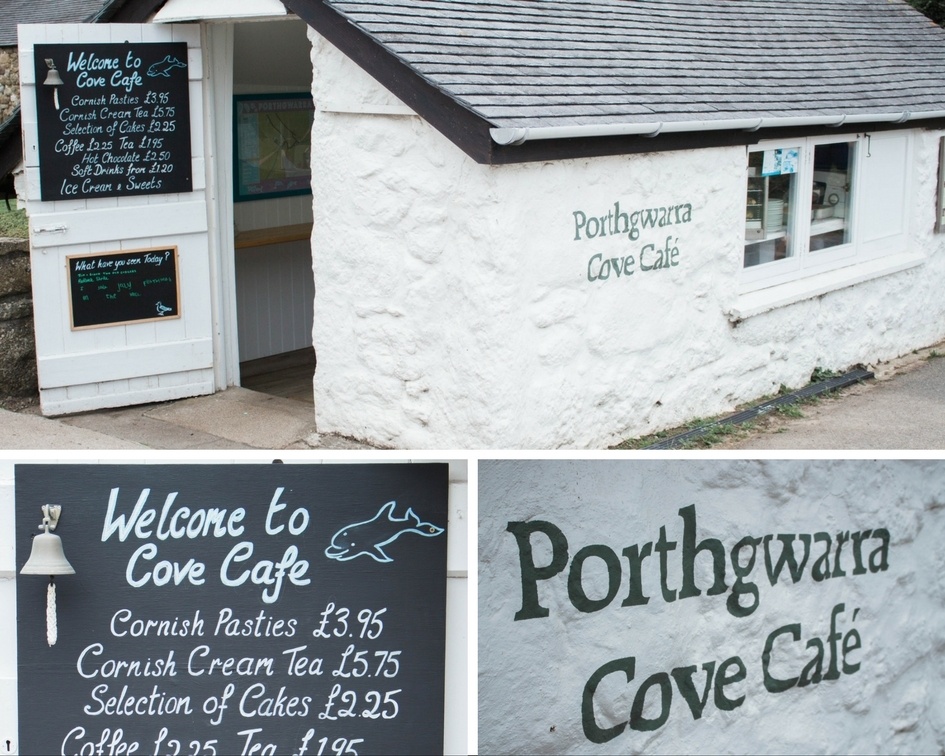 ---
SUNDAY AFTERNOON/EVENING
The Levant Mine | 2 – 6pm
Sadly, Cornwall today is bereft of working mines. So Poldark's producers turned the many surviving ruins into digitally-generated working alternatives. Amongst the mines used in the series that you can visit, including Botallack and St. Agnes Head, is Levant Mine and Beam Engine at Trewellard near St. Just.
This 'mine under the sea' – so called because its tunnels extend over a mile out under the sea – was used in the TV show as Tressiders Rolling Mill and has been exceptionally well-preserved by the National Trust.
Perched above the Atlantic Ocean, clinging to the granite cliff, yet almost appearing to have grown organically from the bedrock it sits on, Levant is a truly fascinating place to visit.
Its 1840 beam engine is still running on steam and the sight and smell of it alone will make you feel connected to the ghosts of the past. In fact, it's impossible not to feel moved by thoughts of the human lives that worked, lived and died here – 31 men were killed in the Levant Mine disaster of 1919; the tragedy rocked the area and the deep levels of the mine were never worked again.
Levant Mine must-dos: see the beam engine running, take a guided of the brickwork ruins, watch a smelting demonstration, and – most importantly – take some time to reflect on the men, women and children who worked this land.
TOP TIP: If you're keen to explore more of Cornwall's Tin Coast and, in particular, Botallack Mine – which starred as Ross Poldark's Wheal Leisure – pick up the South West Coast Path from Levant Mine across the headland.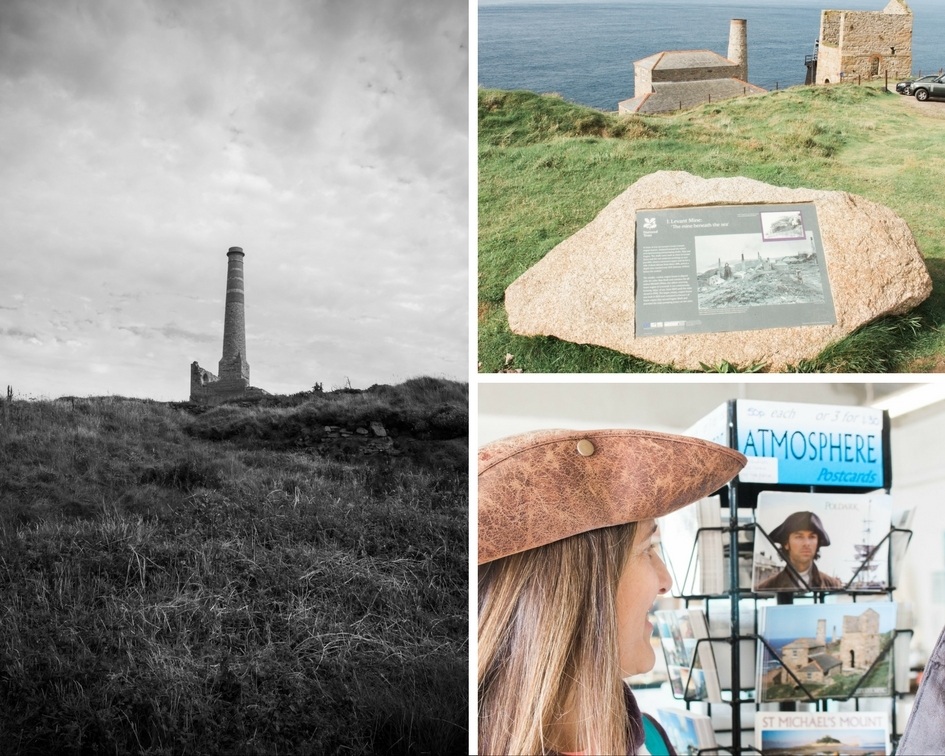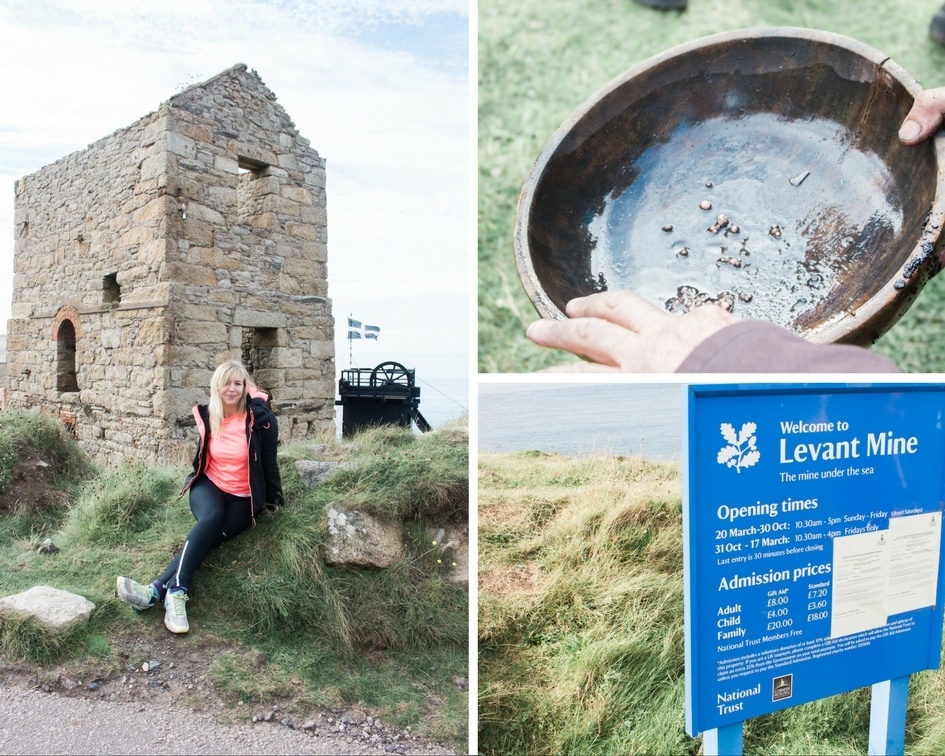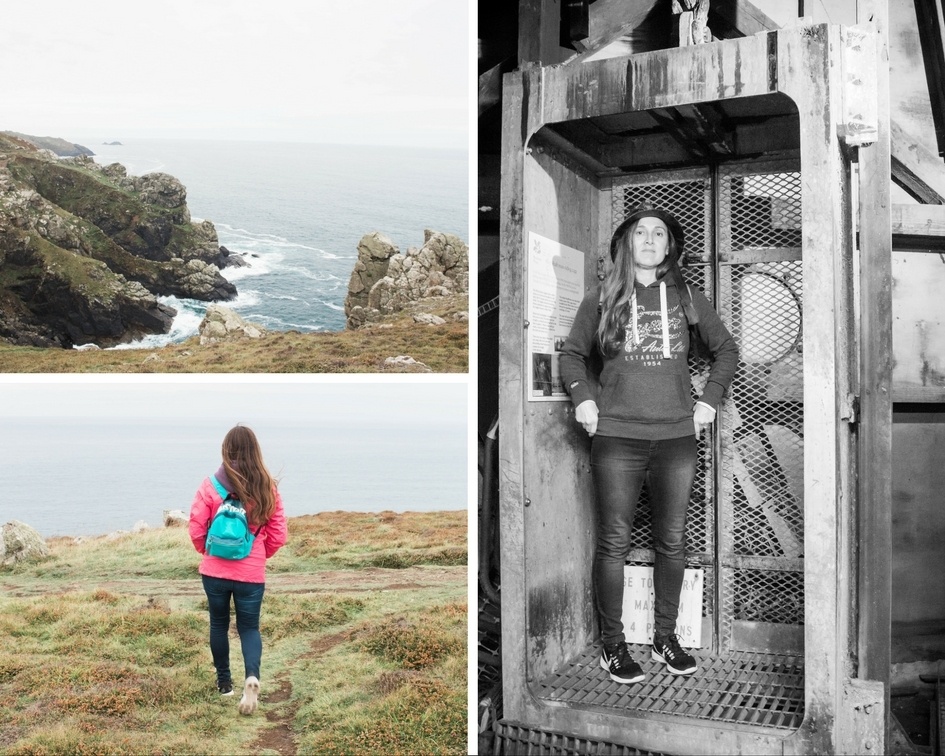 ---
WHERE TO STAY ON YOUR POLDARK WEEKEND IN CORNWALL
Add a touch of serious luxury to your Poldark Weekend in Cornwall by checking into Dreamcatcher. A former Methodist Chapel and Sunday School, it's been renovated to an eye-watering standard.
With 4 dream-like bedrooms, a huge mezzanine lounge, a library and enormous kitchen – each filled with the building's original ecclesiastical charms (stain-glass windows, flagstone floors, arched doorways), it'll make your time in Cornwall extra special.
THE POLDARK LINK: Ok, so it doesn't link directly to the show or novel, but historically this place is well-rooted into Cornwall's narrative.
In the mid-18th century, Methodism began to grow in popularity in Cornwall – particularly amongst the close-knit mining community who found comfort in its messages of self-improvement and salvation.
Staying in Dreamcatcher, therefore, connects you to this past and reminds you of the social realities behind the Poldark we see our screens.
See my review of a weekend in Dreamcatcher Cottage.
You can book Dreamcatcher via Dreamcatcher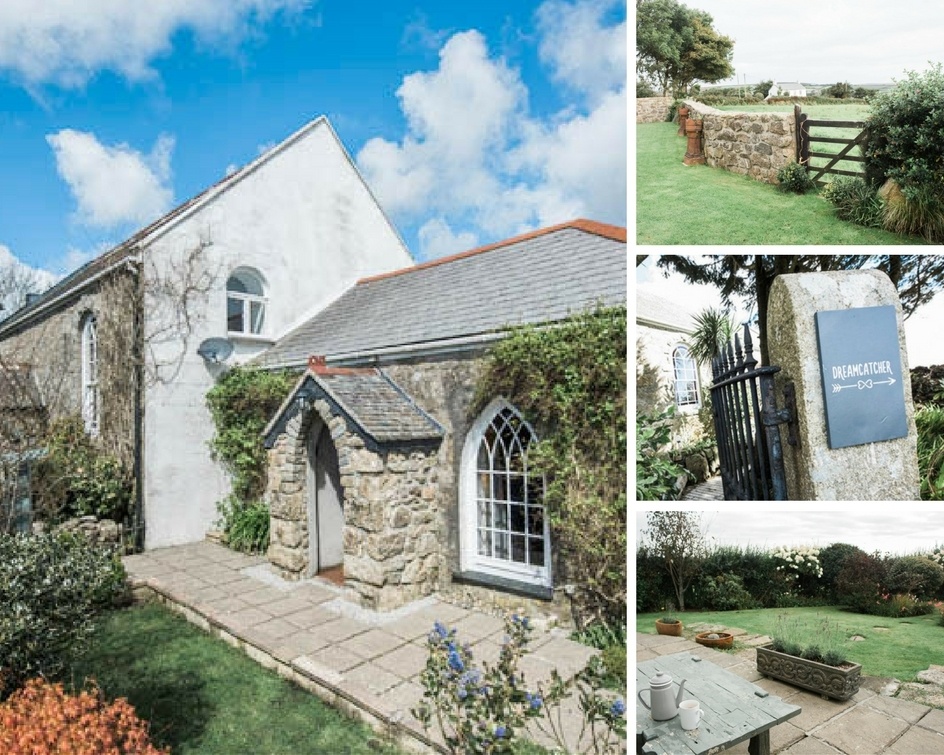 If the name doesn't charm your socks off, wait until you see the place itself. Part of a steep Grade II listed Victorian terrace, Seven Stippy Stappy's 2 bedrooms, living room and kitchen/diner are cottage-cosy, yet spacious enough to not feel cramped.
It's contemporary throughout – with an interior palette of coastal blues and whites, luxurious furnishings, the latest technology, and touches of its architectural ancestry. Out back there's a terraced garden fringed by ancient woodland, as well as a sun terrace for soaking up the autumn sunshine.
Better still is the cottage's location: Seven Stippy Stappy sits on a quiet pedestrian lane, which leads down to the beautiful Trevaunance Cove – perfect for rock-pooling, surfing or simply kicking-back with a waterside winter picnic.
THE POLDARK LINK: The quirkily-named terrace – Stippy Stappy – features in not one, but all seven of Winston Graham's Poldark novels (although Graham relocates the terrace to Perranport in his writing). Stippy Stappy was also mentioned in Poldark series 2 by Prudie.
You can book Seven Stippy Stappy via Boutique Retreats.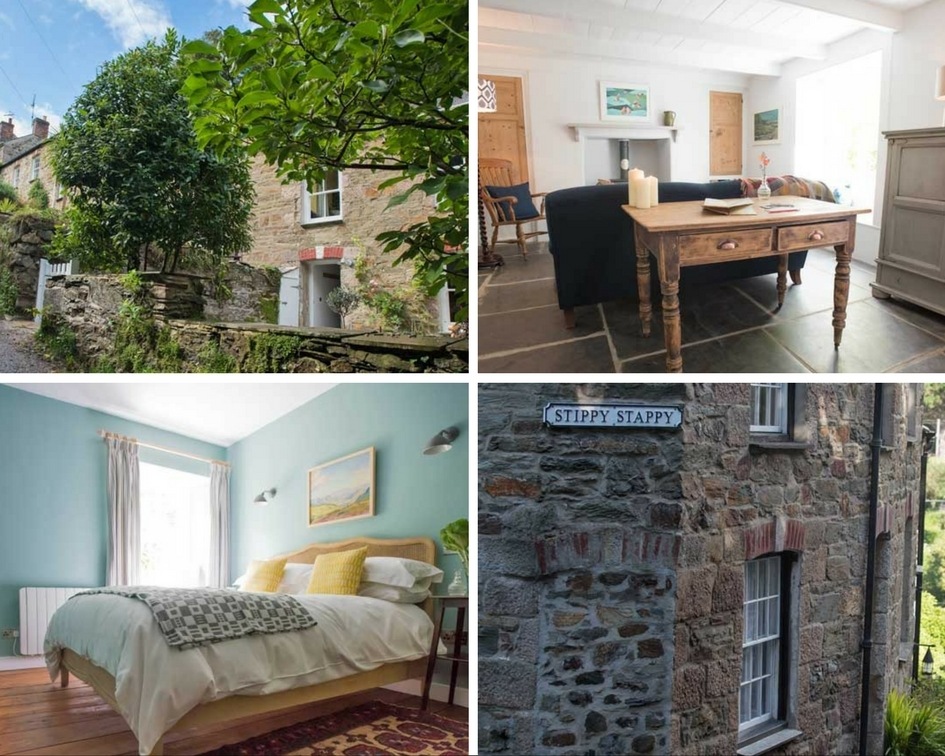 ---
Other places worth staying in Cornwall:
The Lugger Hotel in Portloe – a former 17th century inn with just 22 rooms across 3 buildings and 2 cottages.
Read a review of the Lugger Hotel
The Fallen Angel in Mousehole – a beautiful boutique 2-person pad that's dripping with innovation and imagination.
Read a review of the Fallen Angel 
---
Disclosure: I enjoyed a Poldark Weekend in Cornwall with the kind help of Visit Cornwall, in order to produce this review. This review is a bonafide reflection of my weekend in Cornwall. All drooling over Aidan Turner is entirely of my own doing and I take full responsibility for any distress caused.
Are you keen to visit Poldark Cornwall? Is there one Poldark location that really takes your fancy? Tell me in the comments below – I always reply!