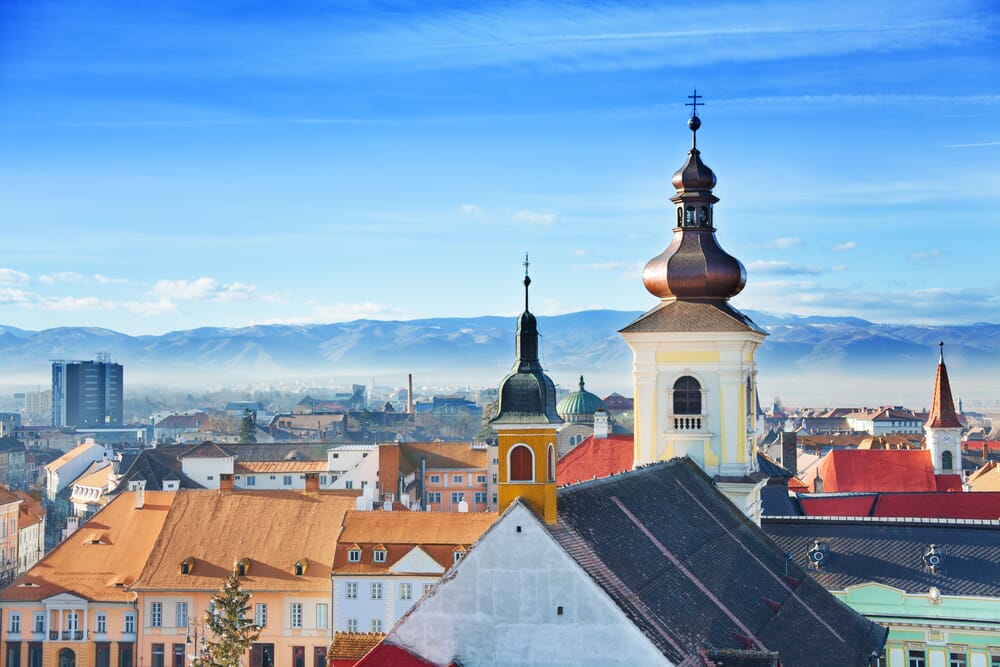 This city has eyes. They watch, unblinking, as you step softly past the candy-coloured cafes of Old Town. Then, as the sun casts shadows on your shoulders, they stare still.
Welcome to Sibiu, Transylvania, voted Cultural European Capital in 2007 and named by Forbes as, "Europe's 8th most idyllic place to live". 
Take a stroll with me around Sibiu in this photo story and see for yourself why Sibiu should be on your weekend hotlist.
PIN FOR LATER: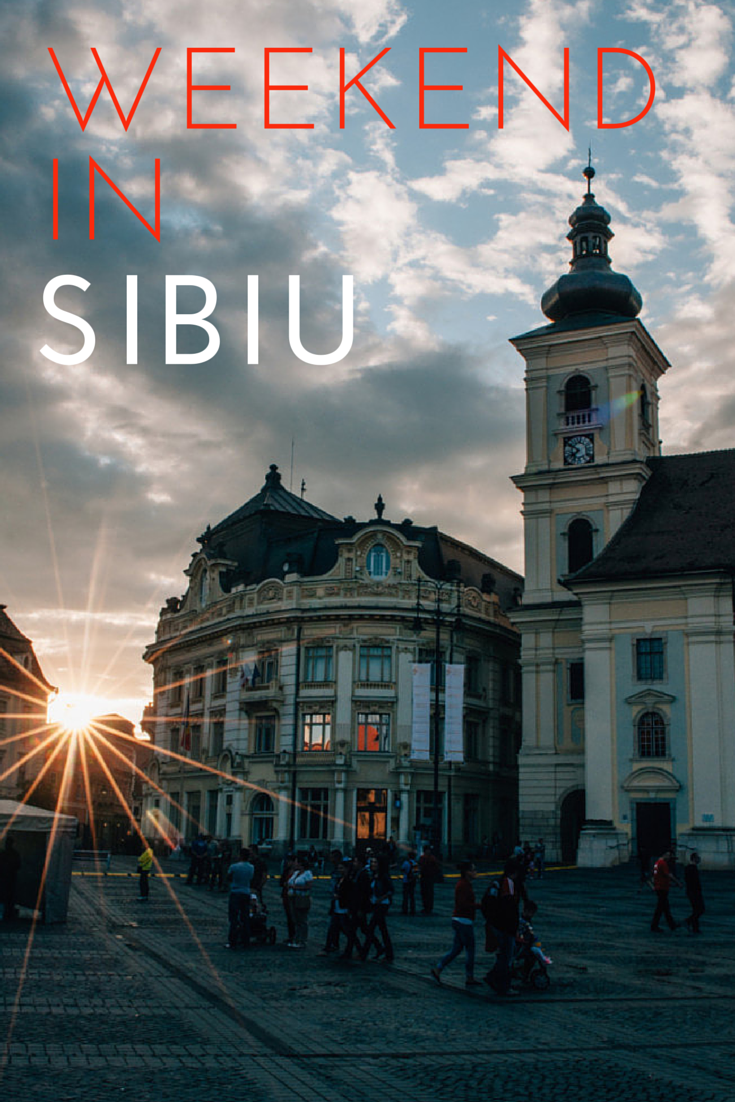 ---
READ NEXT:
How to Spend a Day in Sighisoara, Transylvania's Handsome Medieval City
The Ultimate Romania Road Trip
---
Narrow in their gaze, the 'eyes' of Sibiu protrude from the tan rooftops of the Old Town's rustic houses.
They are the hooded lids of attic windows. They are 'The City's Eyes' – so called by those who live and work under their enduring gaze.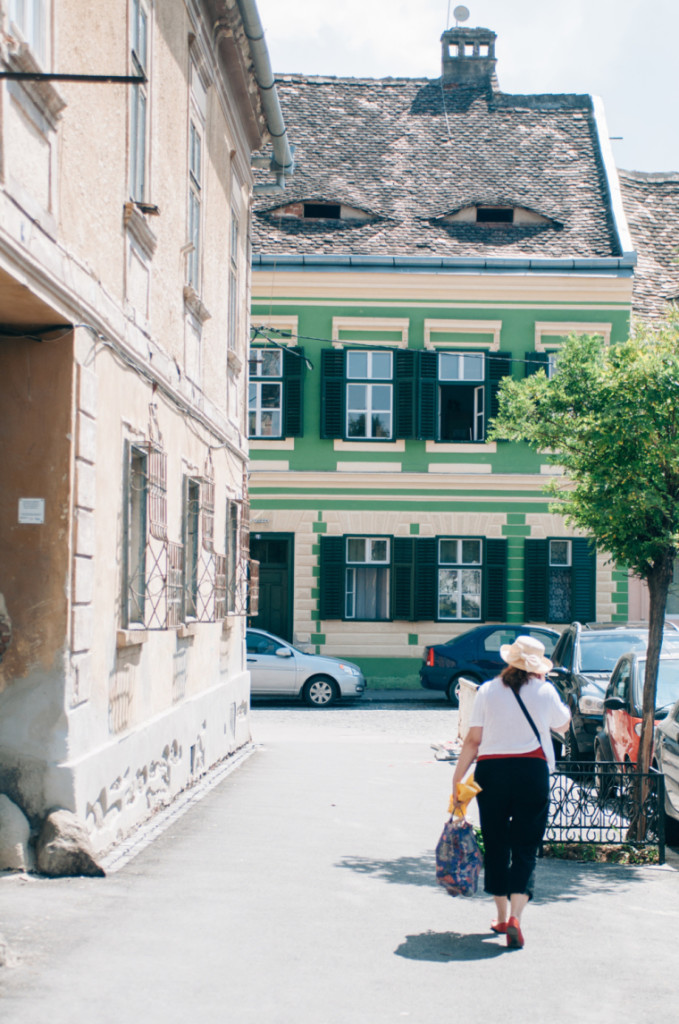 Always open.
Always looking.
Always aware of the bustle of visitors, buskers, and shoppers below.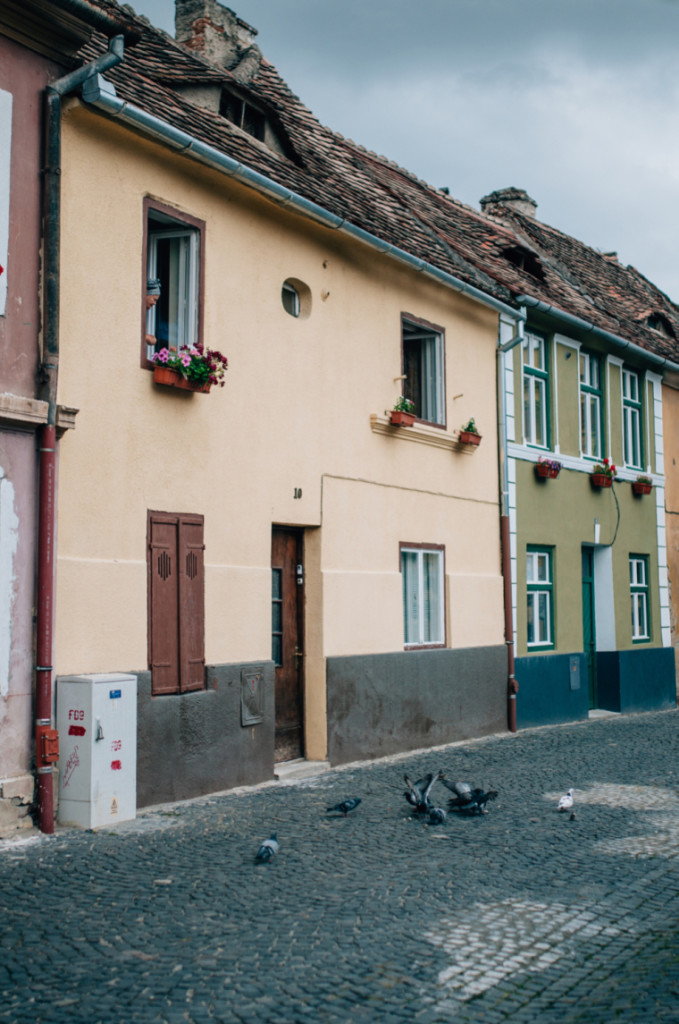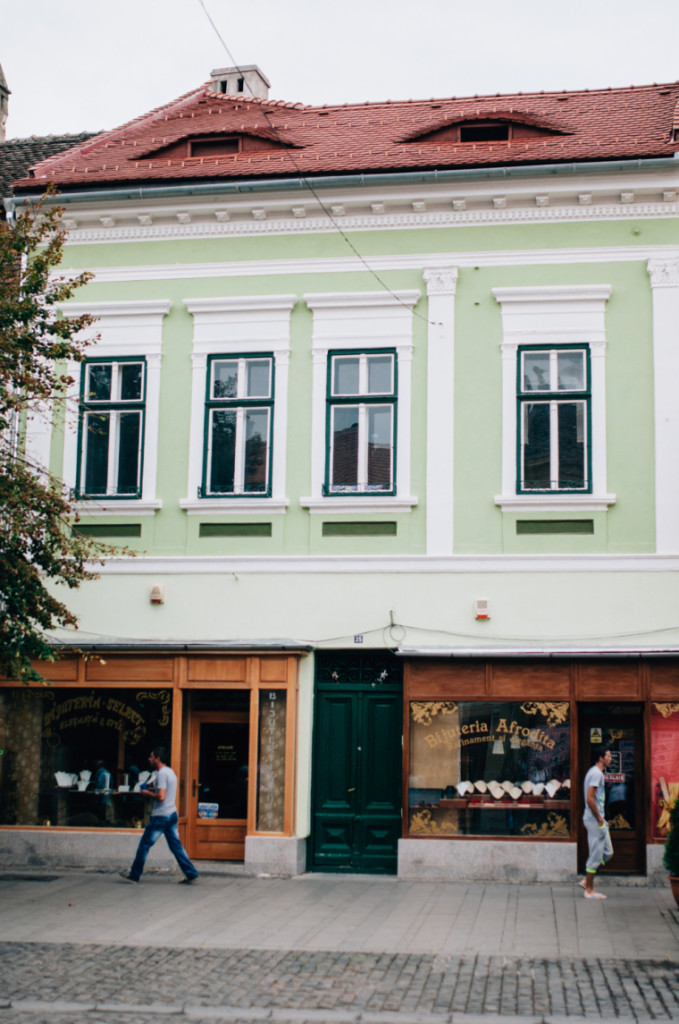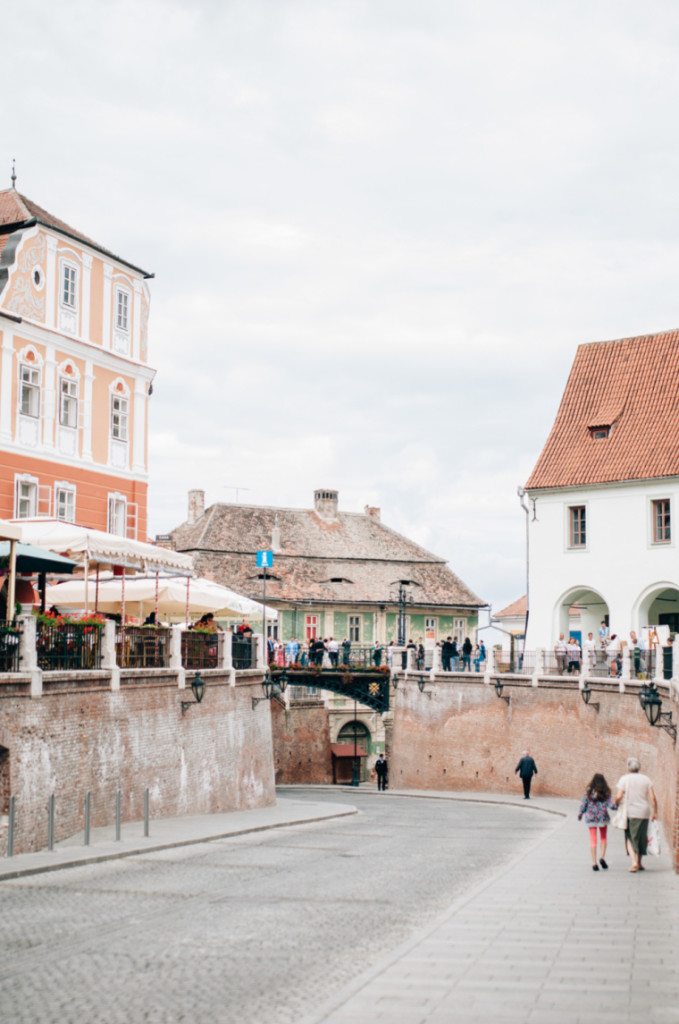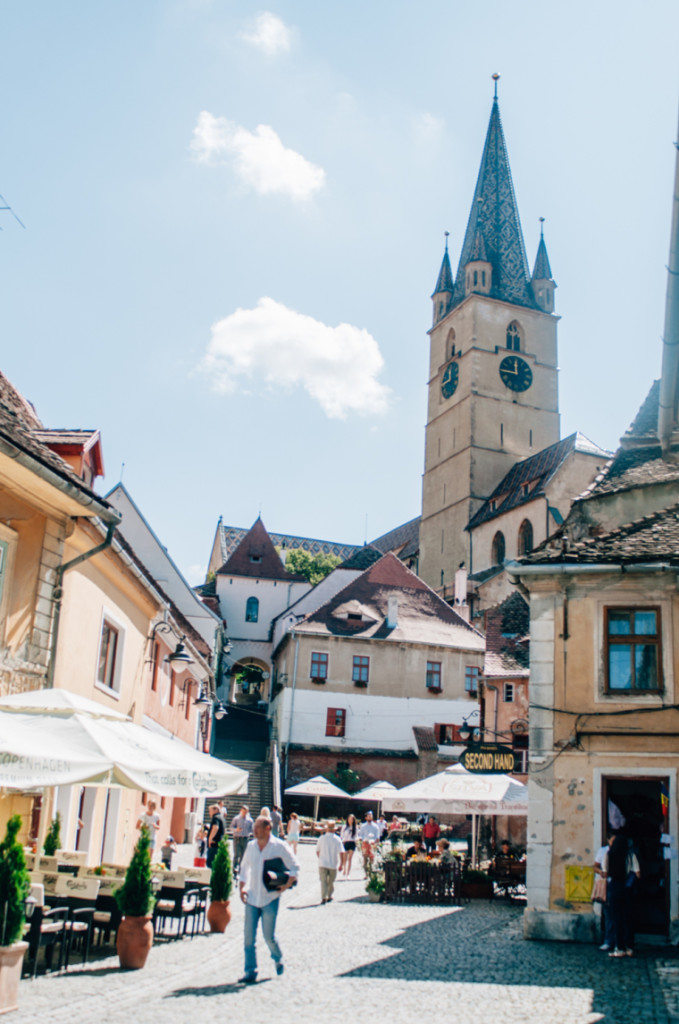 Eyes spy: Lower Town Sibiu in Romania with its medieval cobbles, crooked tunnels, hushed stairways, and secret passageways…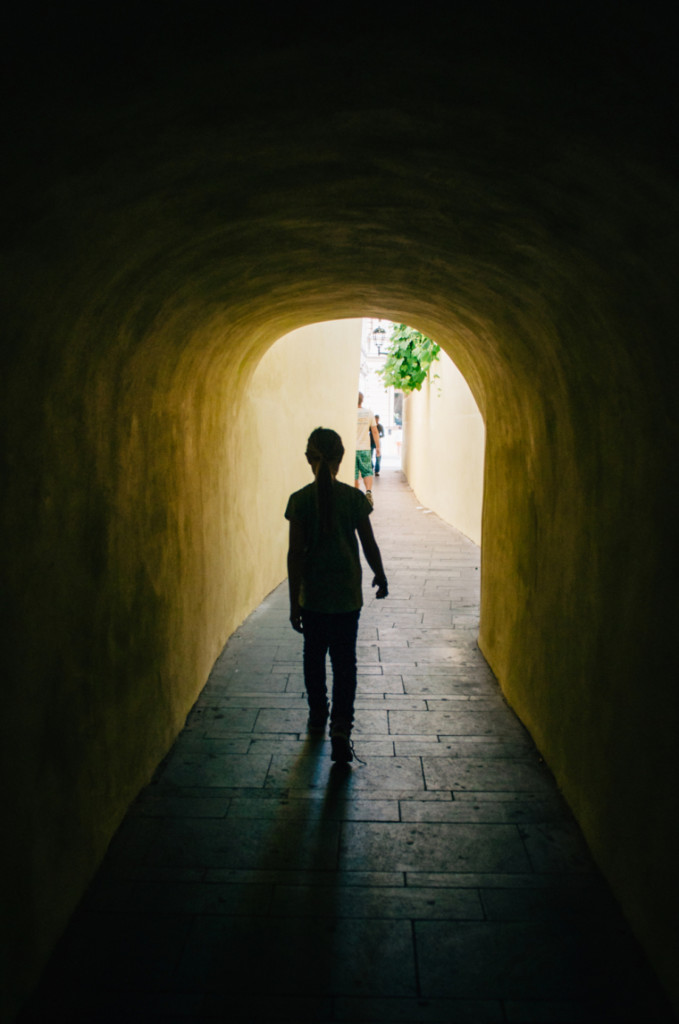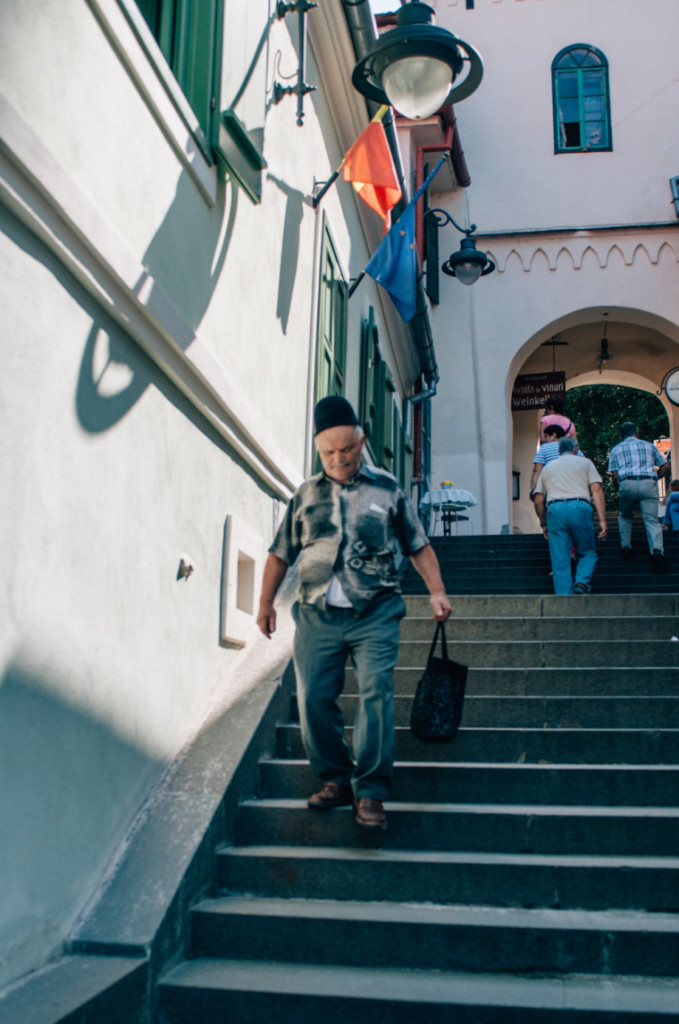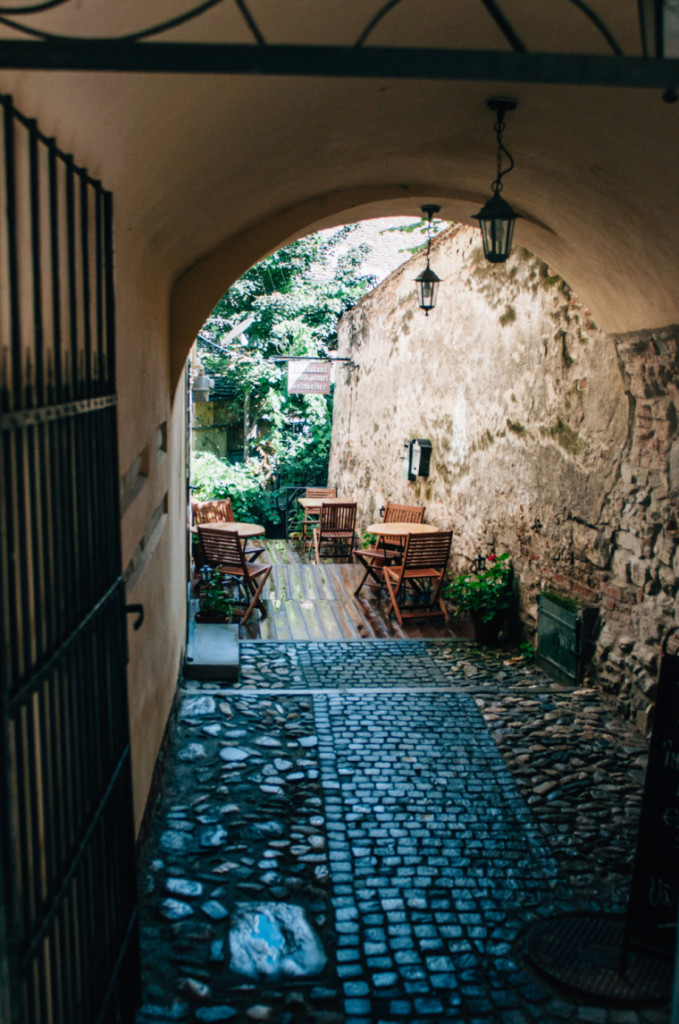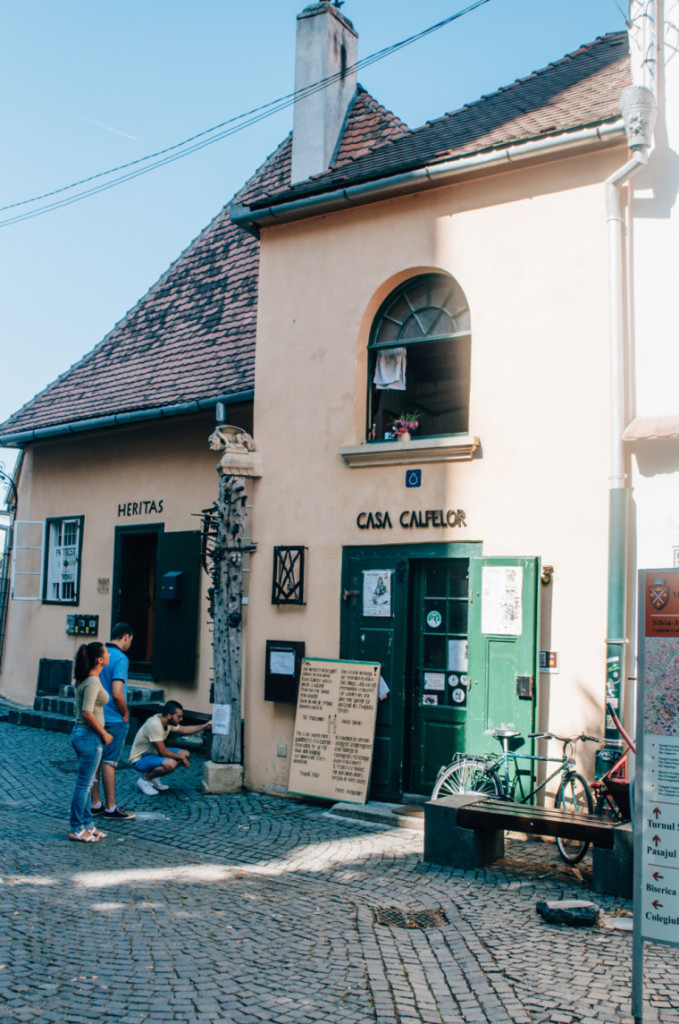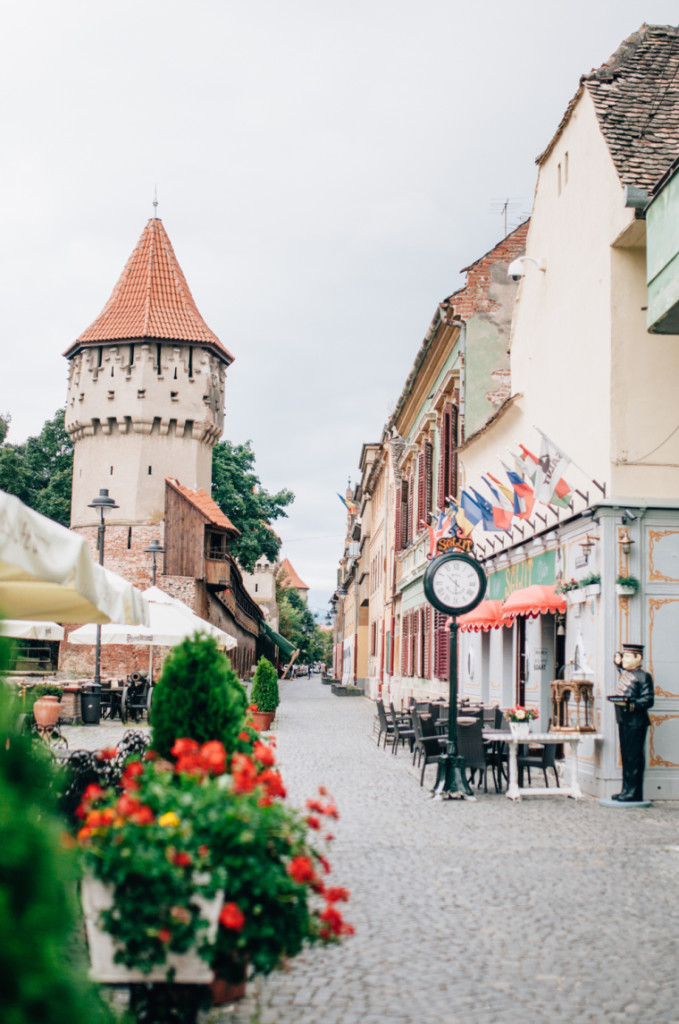 Eyes spy: the architectural riches of Upper Town Sibiu In Romania and The Great Square, one of the largest and most impressive in Transylvania…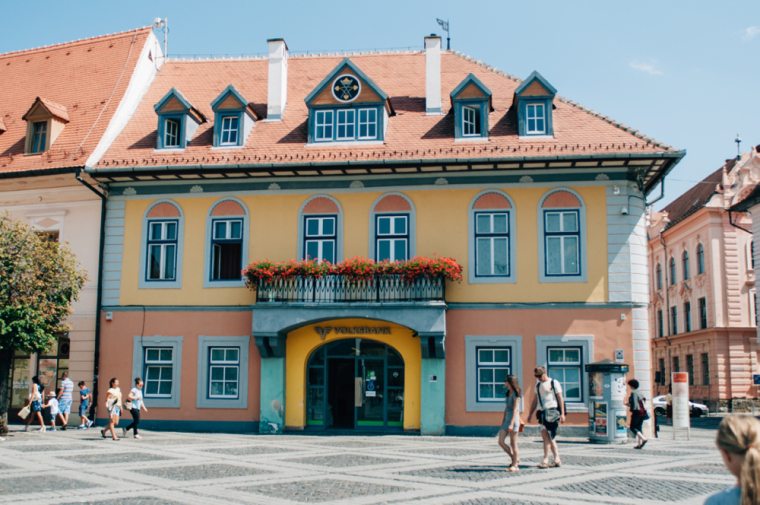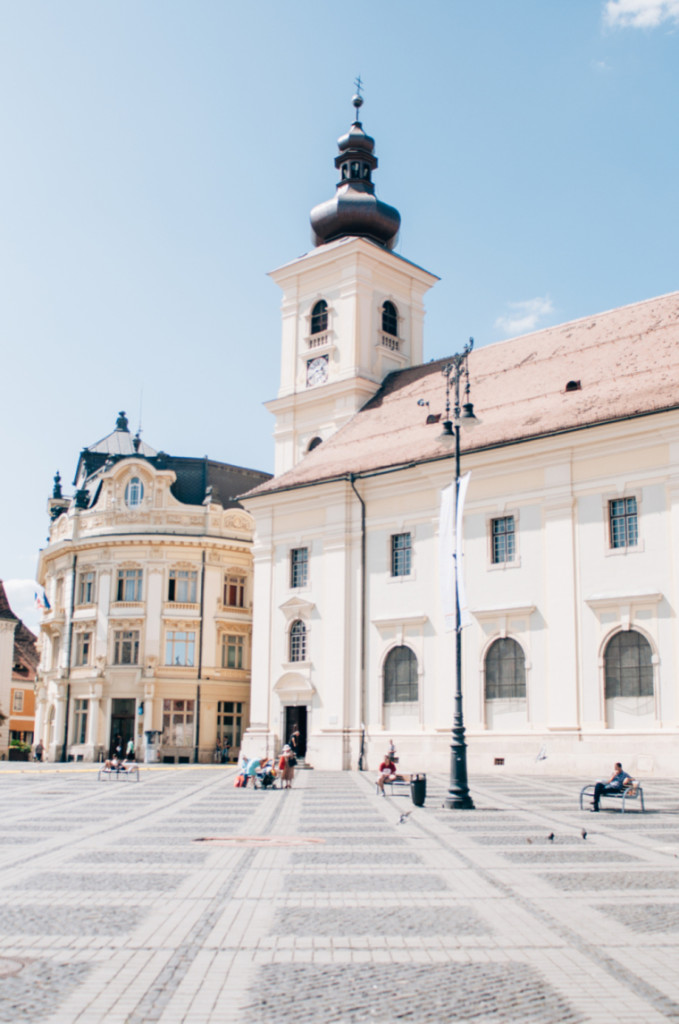 Eyes spy: achingly-sweet artisan coffee and crumbly-fresh pastries…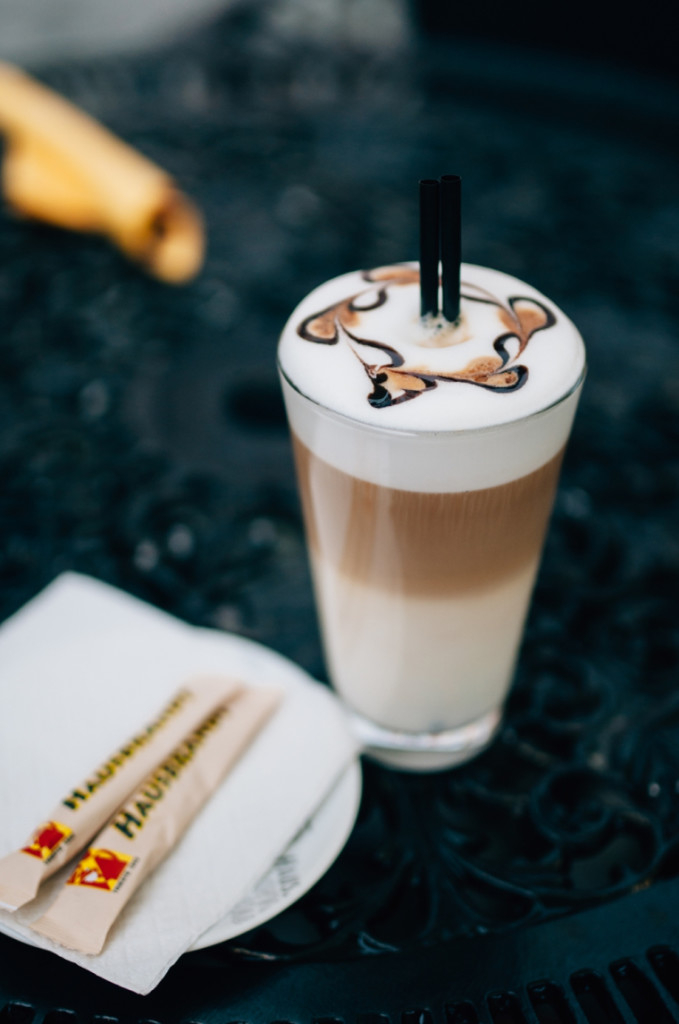 …a banquet of museums, exhibitions, galleries…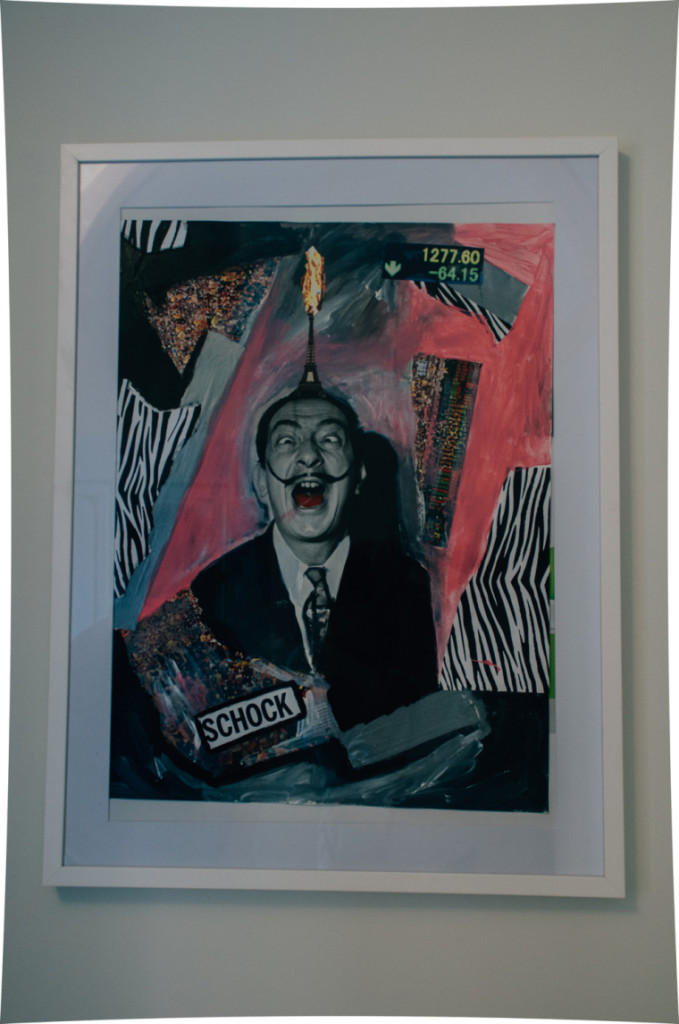 …melancholy treasures…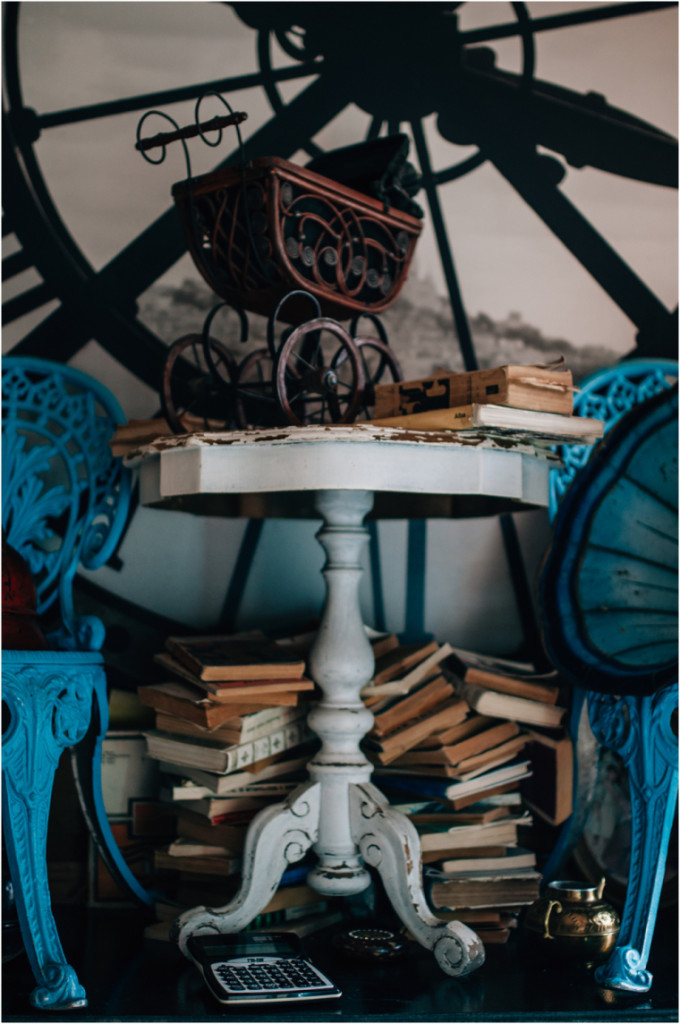 …blissful Baroque churches…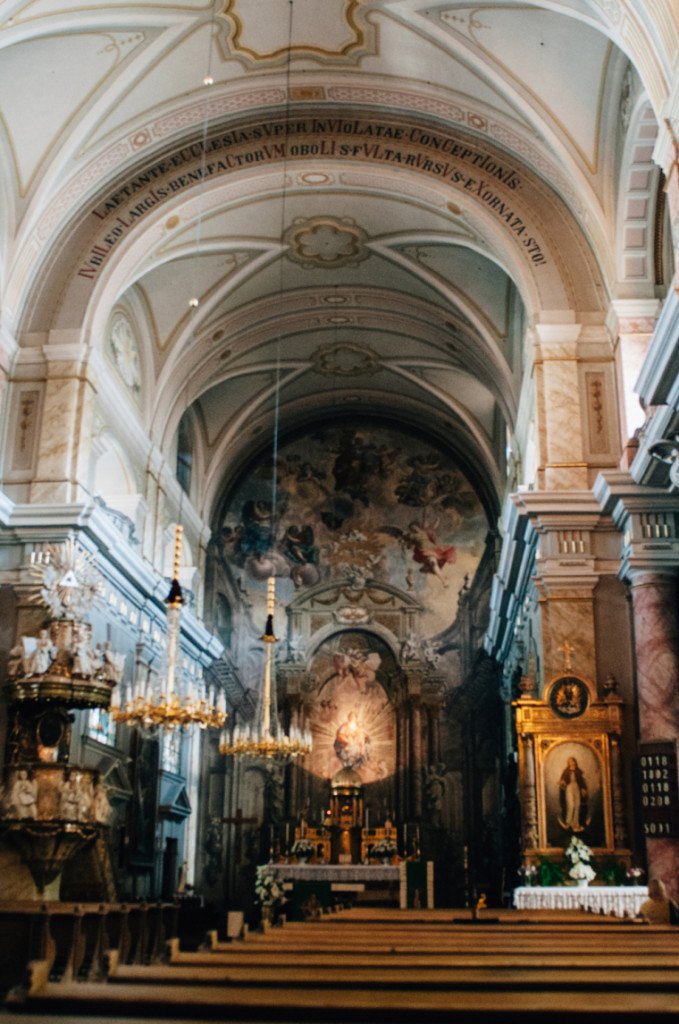 …eyes of old…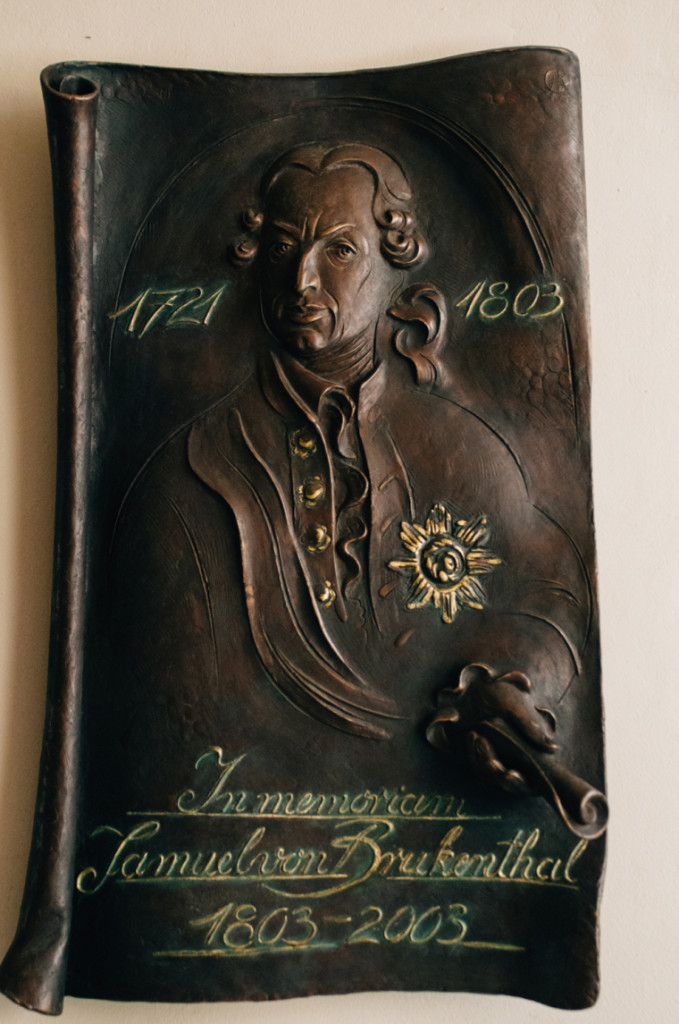 …eyes of new creating silent masterpieces…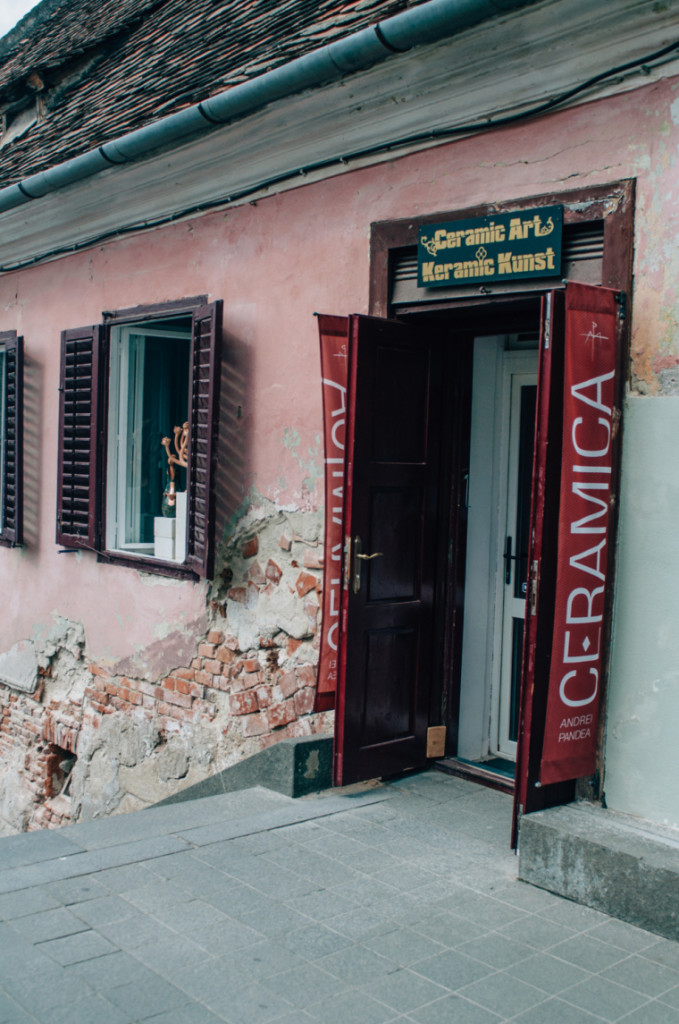 And, of course, a few reminders that this IS Transylvania…
Mmmmwwwhoo ha ha haaa.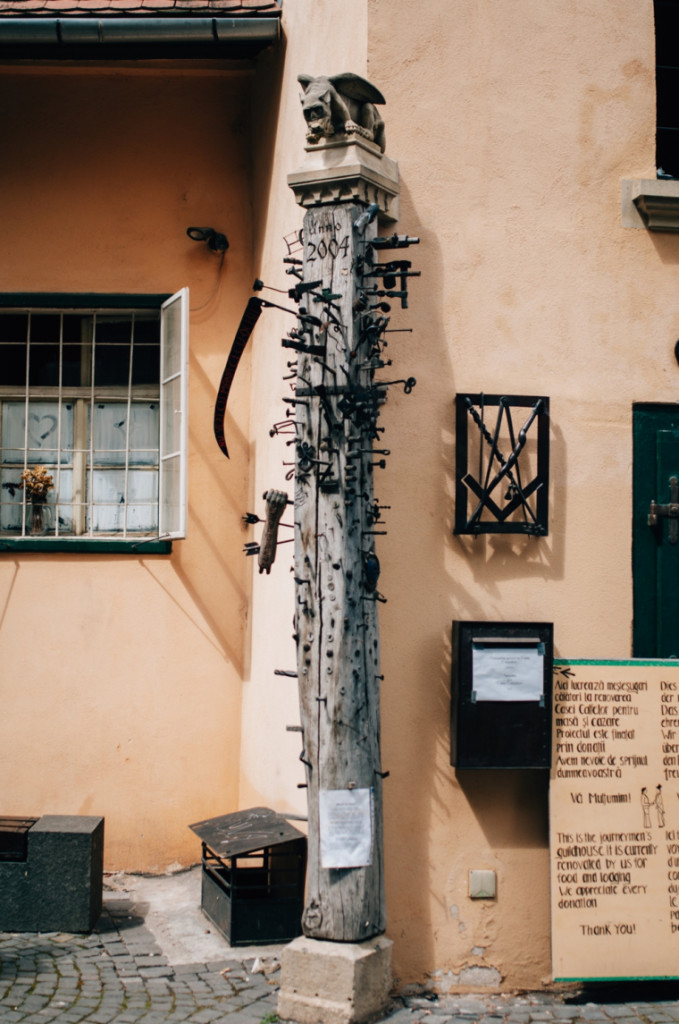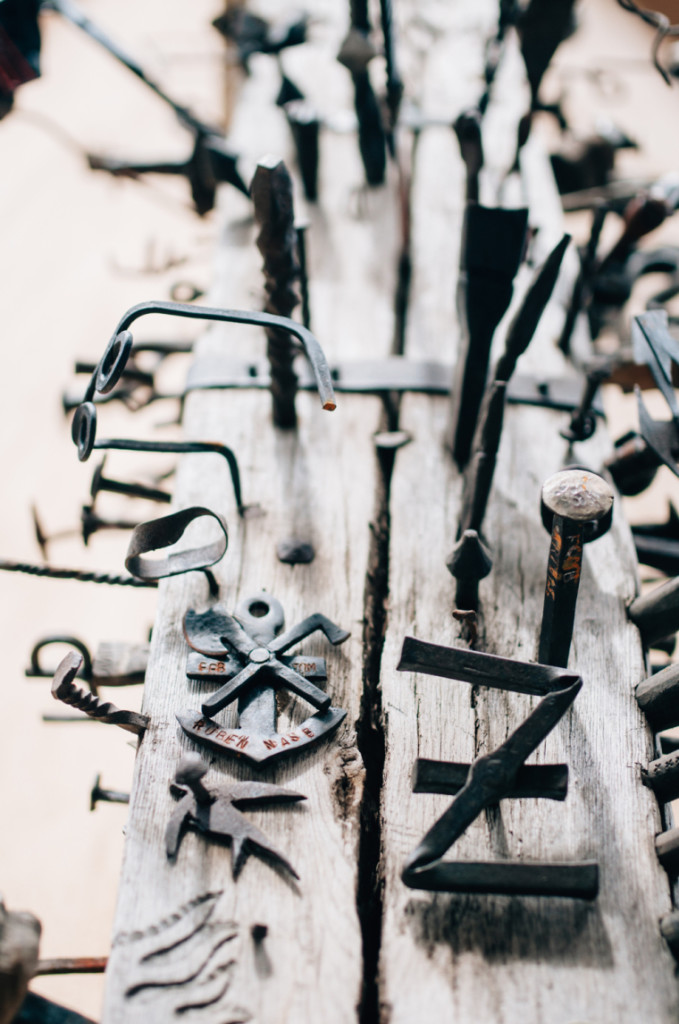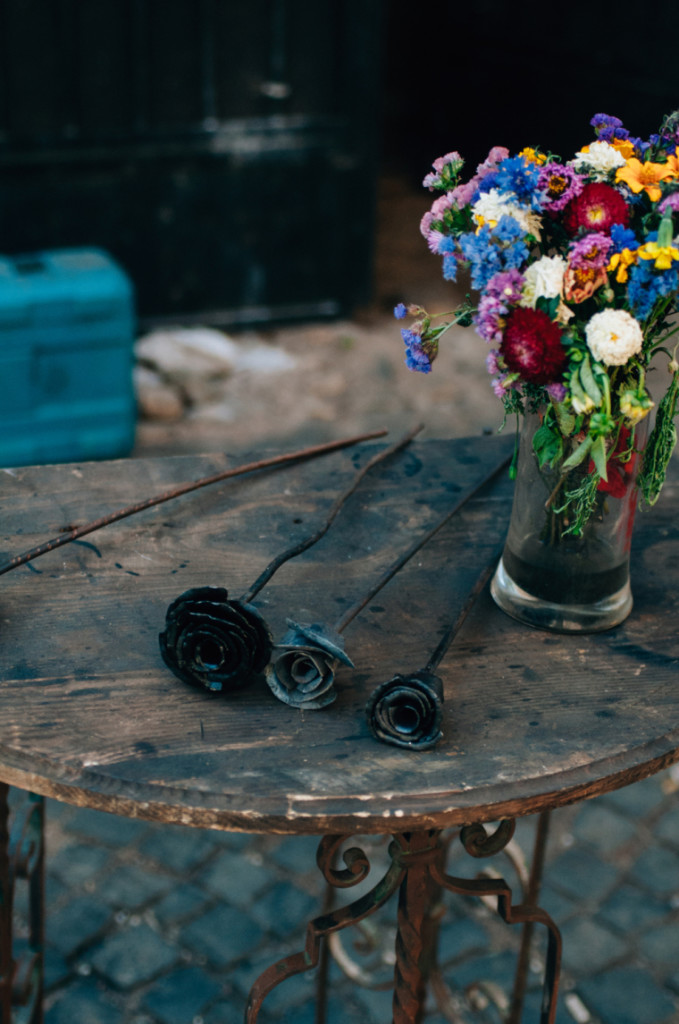 Eyes also spy: Mustache Caffe on The Great Square, Sibiu; where a red man bows 'hello' and the friendly, unhurried vibe takes its rest in your soul…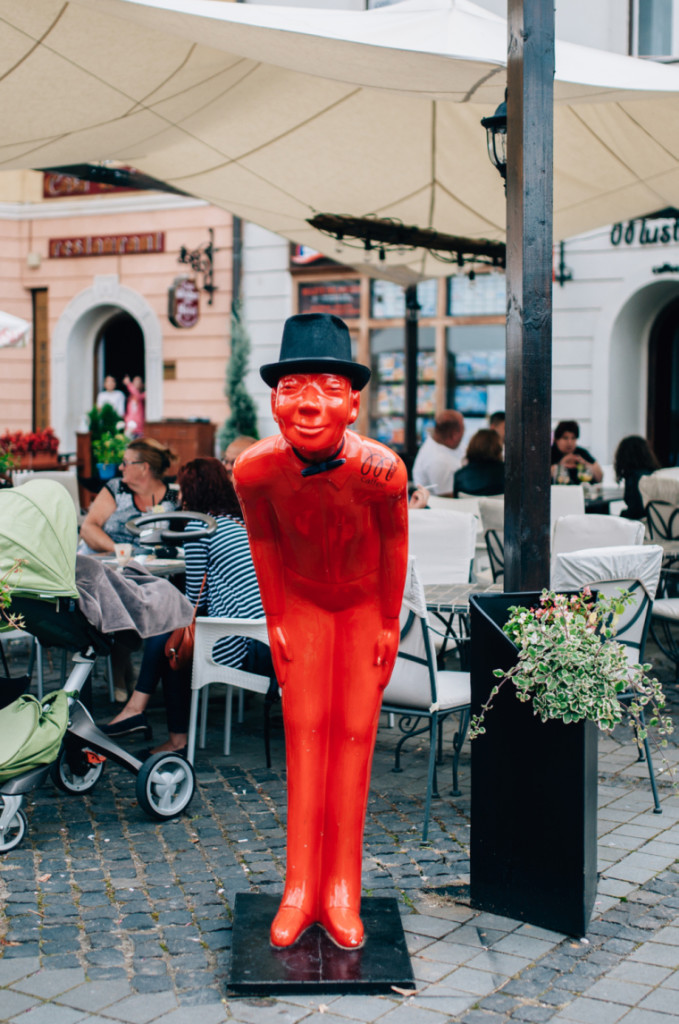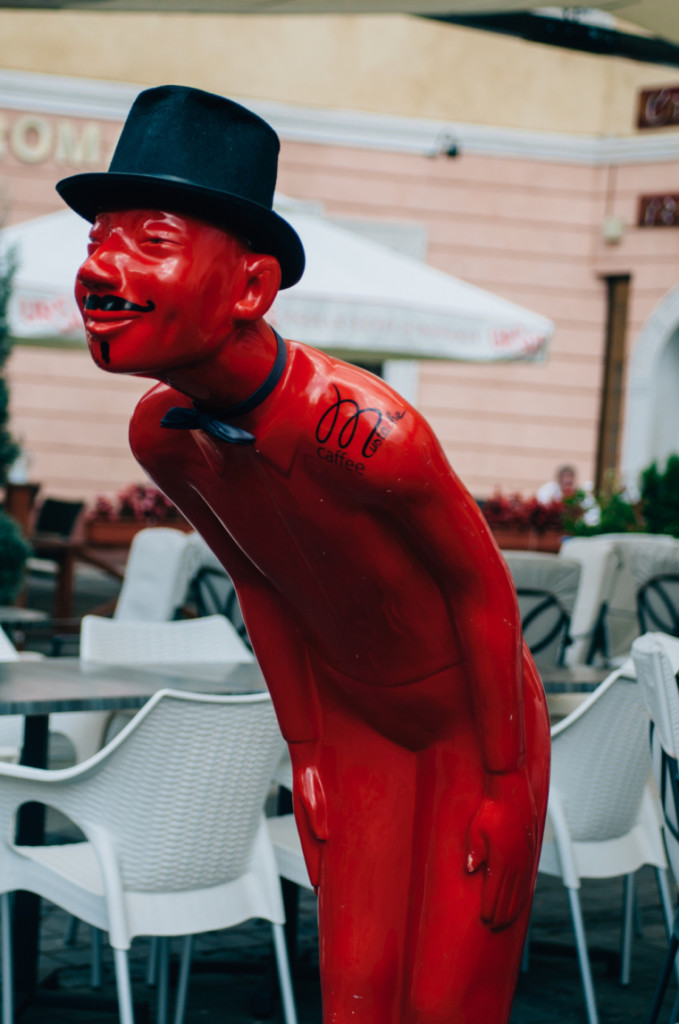 …or maybe your heart will lead you to a restaurant hidden in the city's walls, where the home-cooked Romanian stroganoff is so good, the sight alone will render you spellbound…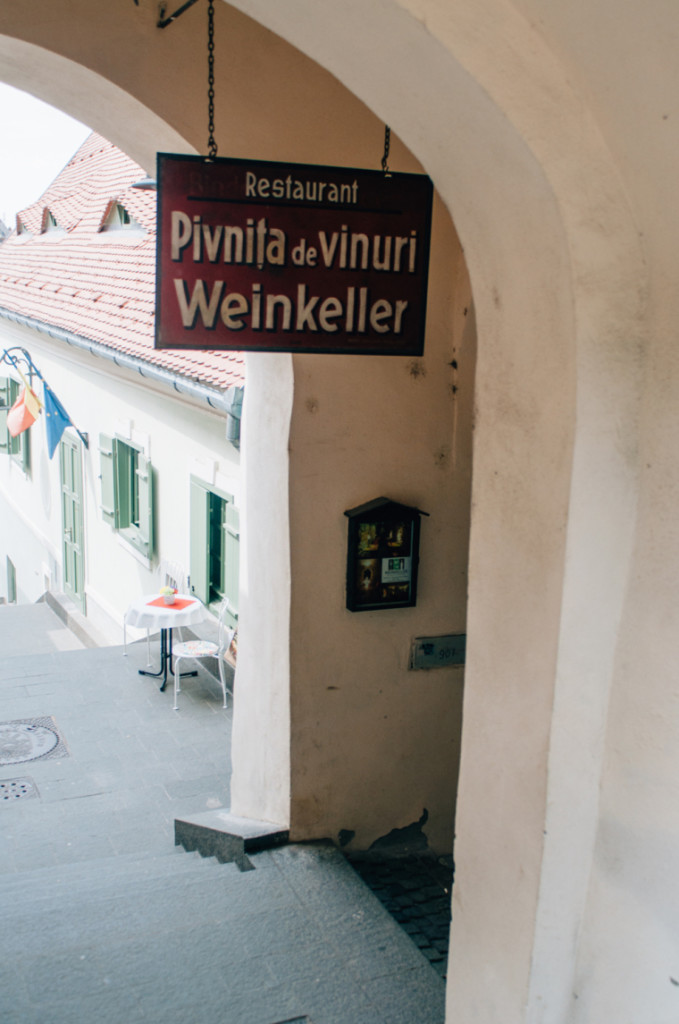 With bellies full, eyes grow weary…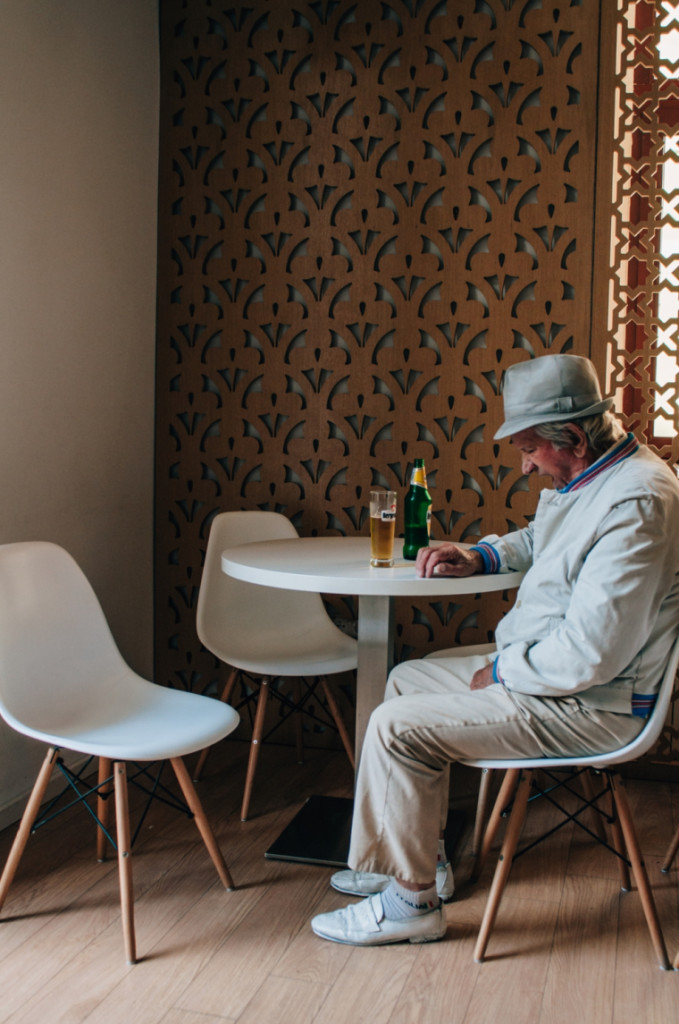 …and so we take our leave of Sibiu, Romania, just as the sun slips to bed and the beauty of The Great Square twinkles like the emerging stars…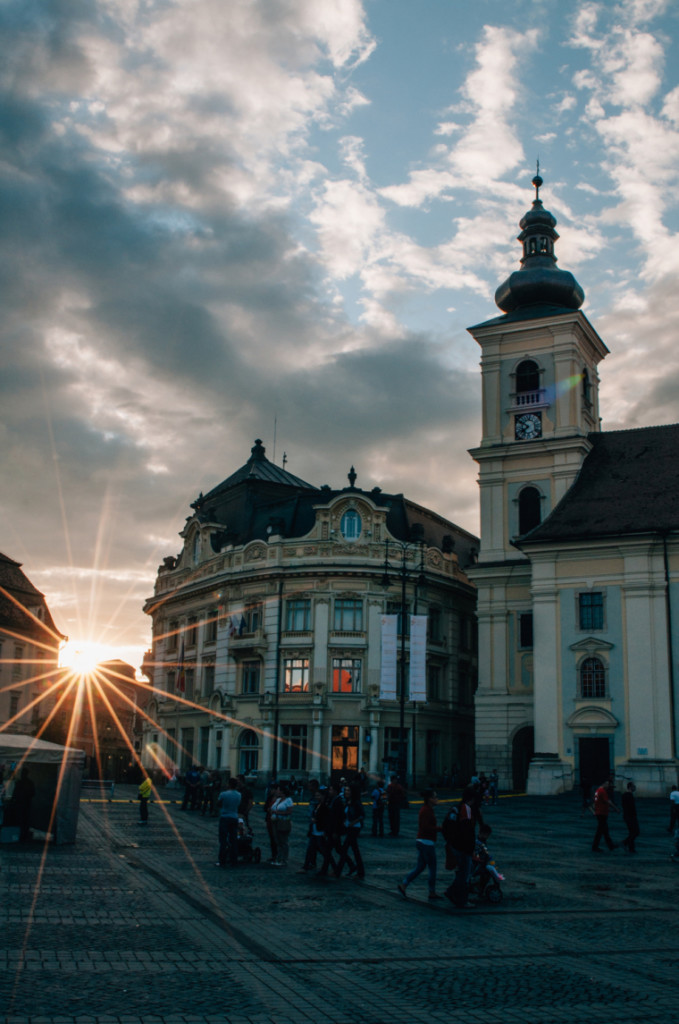 Goodnight Sibiu – you've been an eye-opener.
---
Where is Sibiu?
Sibiu is a 12th-century fortified citadel that lies about 135 miles northwest of Bucharest, Romania, in southern Transylvania. It was once the capital of the Principality of Transylvania, but today it's the capital of Sibiu Country and one of the most visited cities in Romania.
Sibiu is a bewitching city to visit for a long weekend with lots to see and do, whether you're after culture, history, food or shopping. In fact, hardly a weekend goes past in Sibiu without a festival, parade or gathering of some description.
---
Getting to Sibiu
You can get a flight to Sibiu International Airport from most UK airports – although not directly. Lufthansa, Austrian Airlines and TAROM (Romania's national carrier) all fly into Sibiu – so if you're starting from Vienna or Munich, it's a lot easier getting to the city.
Alternatively, you could fly direct to Bucharest and then hire a car and drive to Sibiu. The roads in Transylvania are good, you just have to watch out for the odd Romanian horse and cart along the way.
To find cheap flights to Romania, try Skyscanner.
---
Where to stay in Sibiu
The gorgeous lady who took the photos above, Andrea Ellison, stayed with her family in Cetatii apartment in Sibiu. This 2 bed, deluxe apartment is a skip away from The Great Square, on the edge of Sibiu city's heart. It is very high-spec, has free wi-fi, and there's an airport shuttle direct from Sibiu airport, for a small surcharge. Prices: From 44 EUR to 59 EUR pp/pn.
---
A huge shout out to the ubër-talented Andrea Ellison for all her amazing photos and helping me create this post. 
Have you been on a city break to Sibiu? Would you like to?
Tell me in the comments box below
– I always reply!