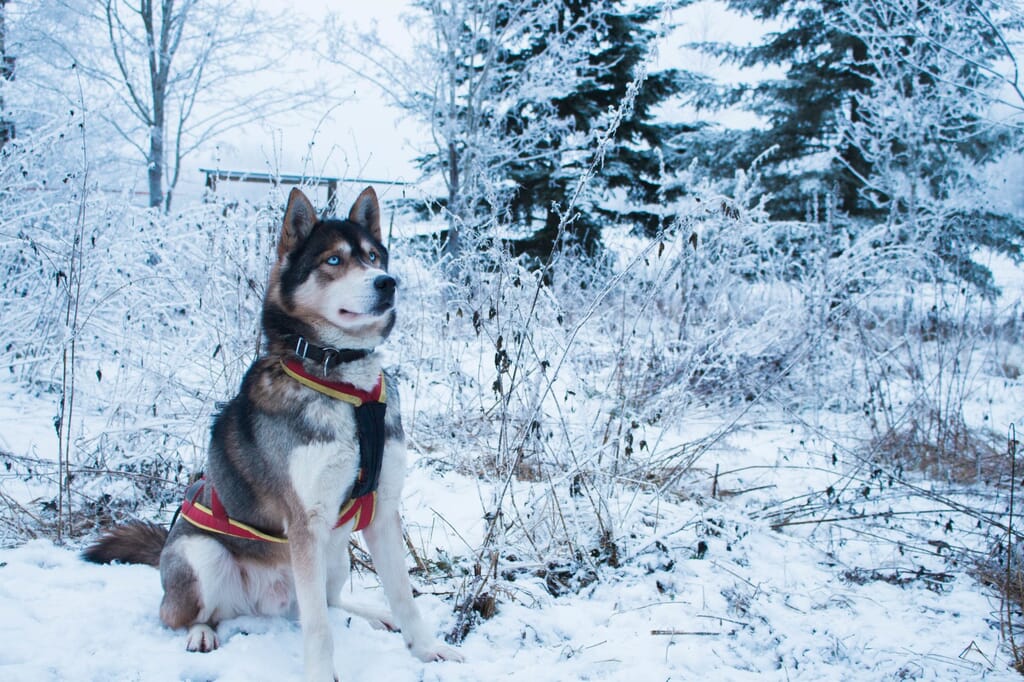 Tampere is the Manchester of Finland, or so my Russian guide Olga informs me. Like Manchester, Finland's third-largest city was built on the cotton industry after a Scottish Industrialist, James Finlayson, started Scandinavia's biggest cotton mill on Tampere's waterways.
As Olga tells me this, we're sitting in one of the city's glitziest haunts, a sky bar called The Moro, drinking glögi (mulled wine to you and me), surrounded by an über-trendy city crowd. The true grit of Tampere is 25 floors below us, covered in the darkness that crawled in around 3:30pm – although I can still make out a couple of chimney stacks in the blackness.
Tampere was once all noise: thundering redbrick mills and billowing smoke used to take centre stage.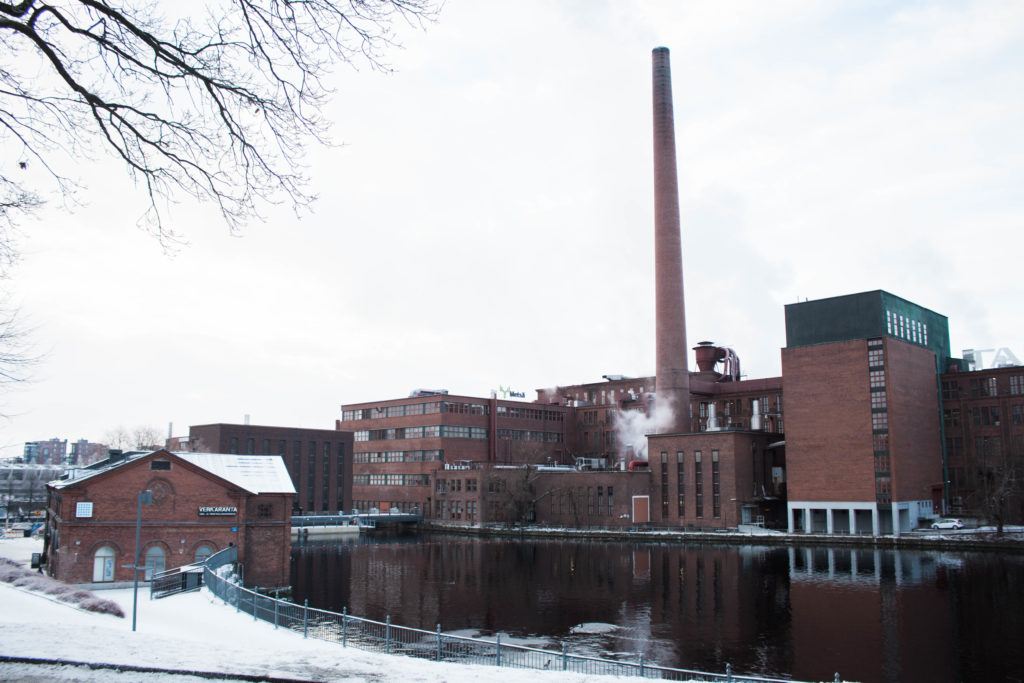 Today the chimneys are silent. But far from being abandoned, they are an integral part of the new Tampere; a Tampere that is styling itself as a bright, exciting alternative to Helsinki.
In doing so, the city is proudly embracing its industrial heritage and giving new life to its brutalist architecture and factory buildings: depots are becoming bars, warehouses morphing into museums, locomotive sidings reinventing themselves as hot new hotels.
Add into the renaissance the clear waters of Tampere's two great lakes (Näsijärvi and Pyhäjärvi), the restful birch forests that surround the city, and Tampere's reputation as a centre of leading-edge technology, research and education, and you have a star destination in the making – for a weekend or otherwise.
Thankfully, the crowd hasn't yet caught on to Tampere's reawakening, which means the city's pavements are uncrowded, its restaurants and bars are full of locals, not tourists, and its buses and trains are an entirely stress-free and navigable affair.
"Perhaps," Olga announces during our drink, "The next time you come to Tampere, it'll be Finland's first city." I nod congruently.
But, in truth, I like adolescent Tampere; I like its fresh-faced nature, its humility and lack of self-aggrandizement.
I like its quiet city streets and resident-filled eateries. And I hope it'll always retain its modest, 'do-you-like-me' charm, even if it does become Finland's number one – which, selfishly, I hope it doesn't for a while yet.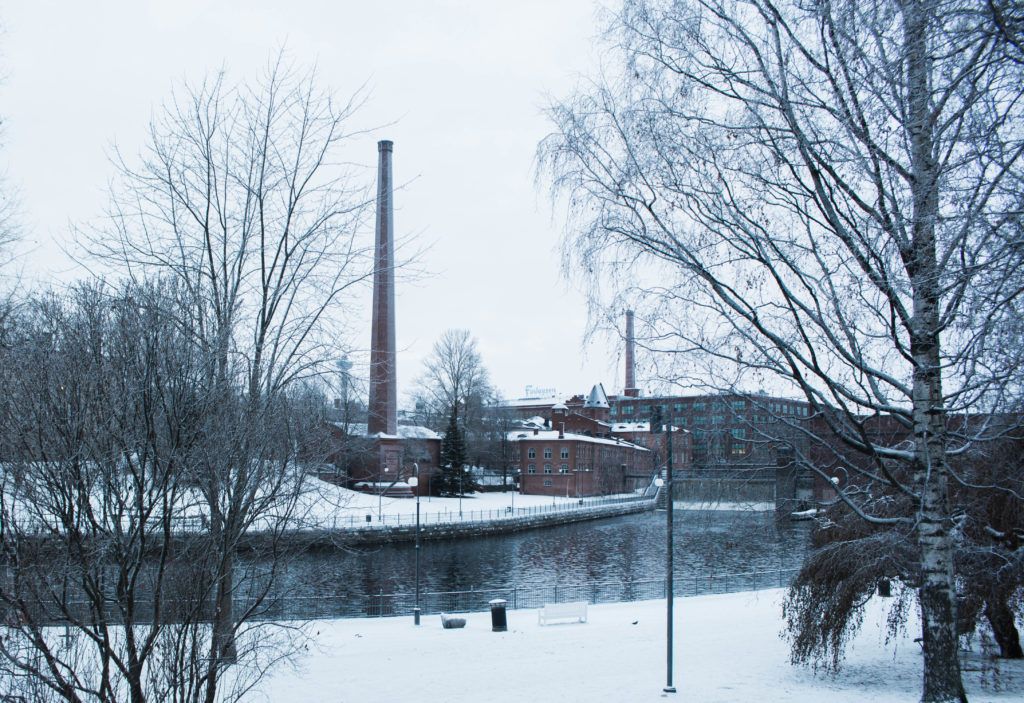 PIN FOR LATER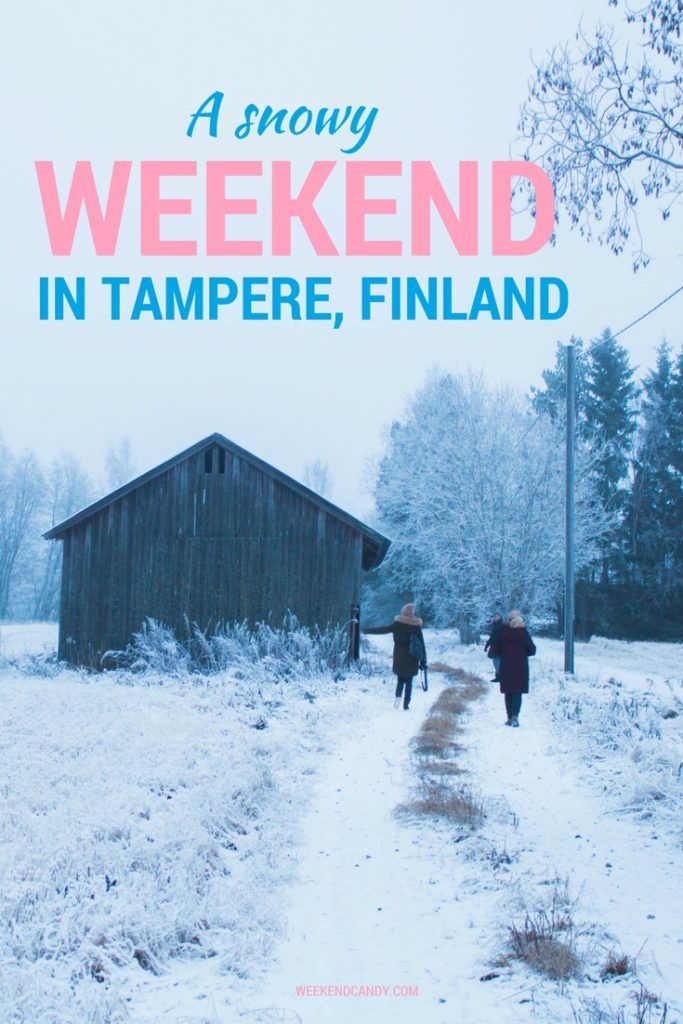 ---
Your Tampere Weekend Itinerary
FRIDAY NIGHT
Arrive to snowy Tampere, settle your bags, then head out for some sky-high reconnaissance, a warming sup and an unforgettable meat feast.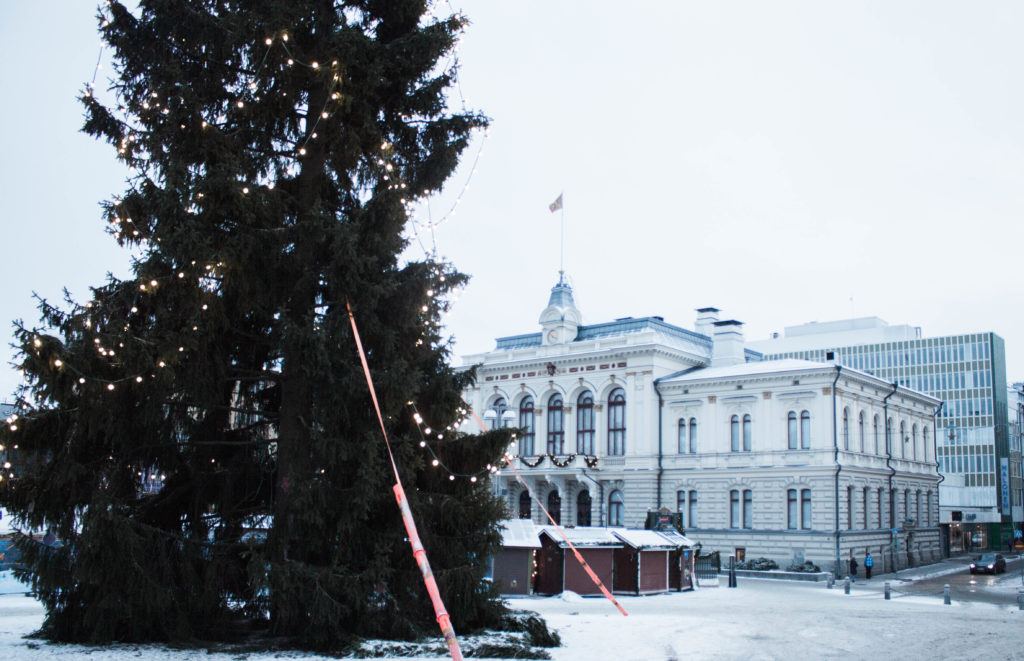 DO THIS – At night, it's impossible to ignore the purple, red, and yellow LCD flames darting upwards from Finland's tallest hotel, known locally as 'The Tower' and officially as the Solo Sokos Hotel Torni Tampere. So it'd be rude not to start here. Walk to 'The Tower' after arriving in Tampere (the hotel is located next door to the train station making it an ideal pit-stop) and take the lift to the 25th floor. Here you'll find the Moro Sky Bar, with its floor-to-ceiling windows, industrial chic vibe, laid-back bar staff and trend-setting crowd. Order the traditional Finnish warm drink of glögi and take a table on the roof terrace for a breath-taking view over Tampere's hot spots.
EAT HERE – Ravinteli Huber is a carnivore's dream. A steak house in essence, but a meat emporium in reality, it serves some of the finest cuts in Tampere, all from local cattle. Expect traditional choices alongside more 'exotic' dishes: T-bone steak, horse sirloin, ribs, swordfish, with garnishes to match: bone-marrow mashed potatoes, kale and apple, roasted myskikurpitsa. I ordered the swordfish and chips – both of which were excellent – washed down with two Passion Sours (Finnish vodka and passion fruit). The service was slick, although I wasn't offered dessert (maybe they thought I'd had enough?). Find Ravinteli Huber in down town Tampere, across the Tammerkoski at Aleksis Kiven katu 13.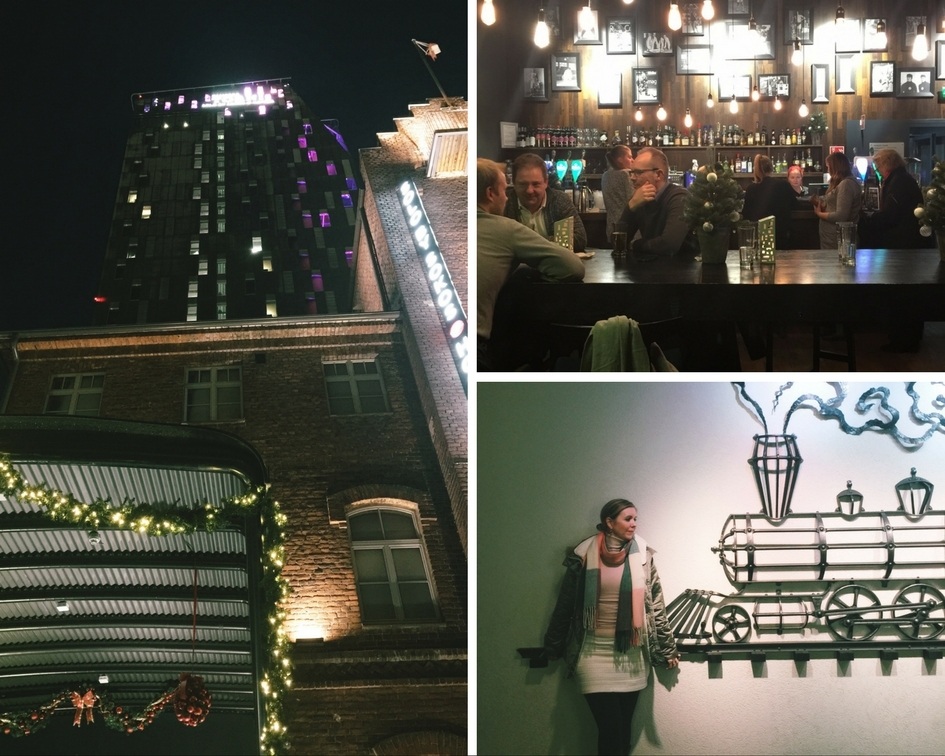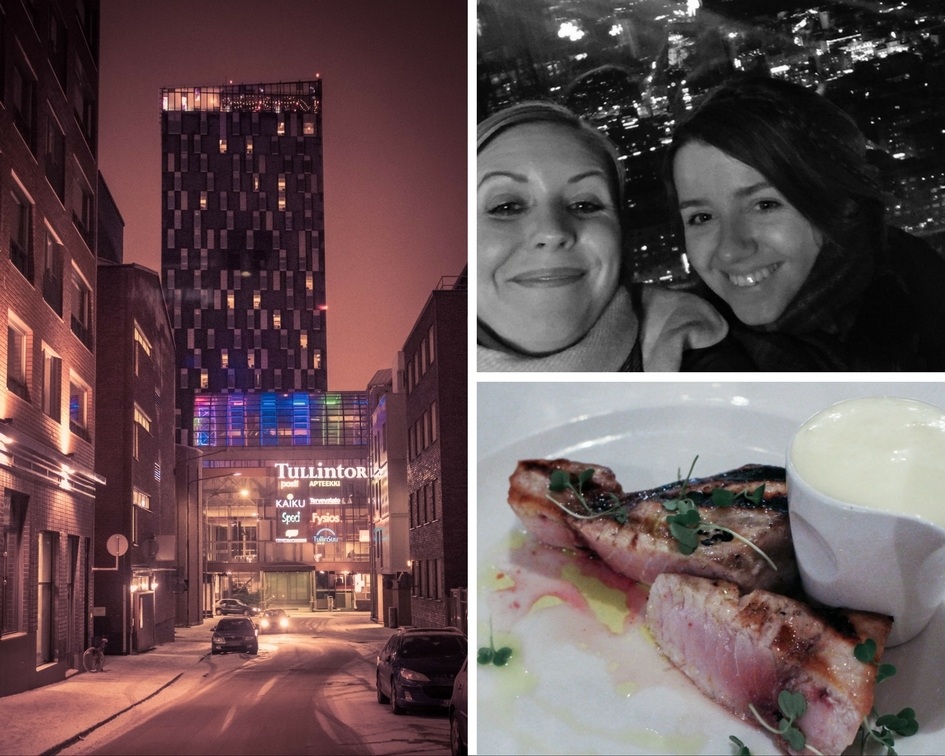 LAZY TWEET
---
SATURDAY
Wrap up warm and get set: your treats include one of Finland's prettiest towns, the best doughnuts in the world, and a polar plunge.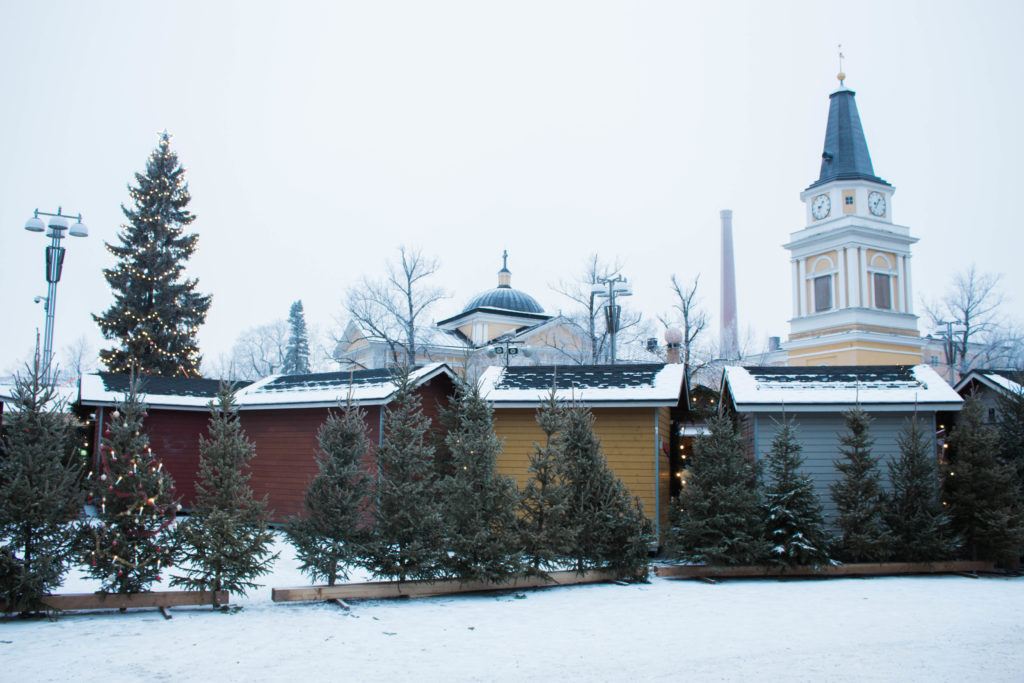 SEE THIS – Tampere's Christmas Market or joulutori is a neat and orderly affair. Forget roaring crowds and crushing queues, its pretty nature and bijou size won't take up all of your Saturday. Plus, the local vibe – I felt like the only tourist there – means you get a traditional, authentic experience. Set in the heart of Tampere, on the city's main square: Keskustori, it offers traditional Tampere handicrafts – wooden toys, jewellery, and Xmas decorations, as well as sizzling hot food and drink. Look out for the unusual pantry fillers: reindeer, anyone?
EAT THIS – Snack on fried mustamakkara, Finnish black sausage eaten with Lingonberry jam. It originates from Tampere and you'll find it sold fresh at many of Tampere's kiosks and marketplaces, including the Christmas Market. If mustamakkara doesn't tickle your fancy (it didn't mine), sweeten up with a hot munkki – a Finnish doughnut deep-friend with cardamom spice. For the best munkkis in the country (no exaggeration) head to the Pyynikki observation tower. The views are sweet, too.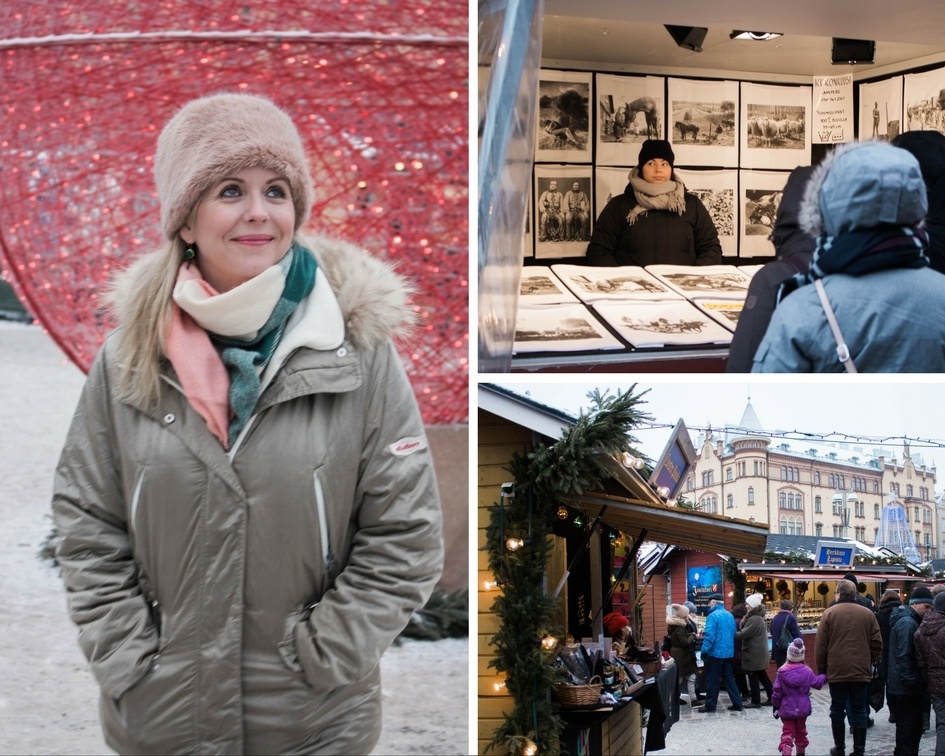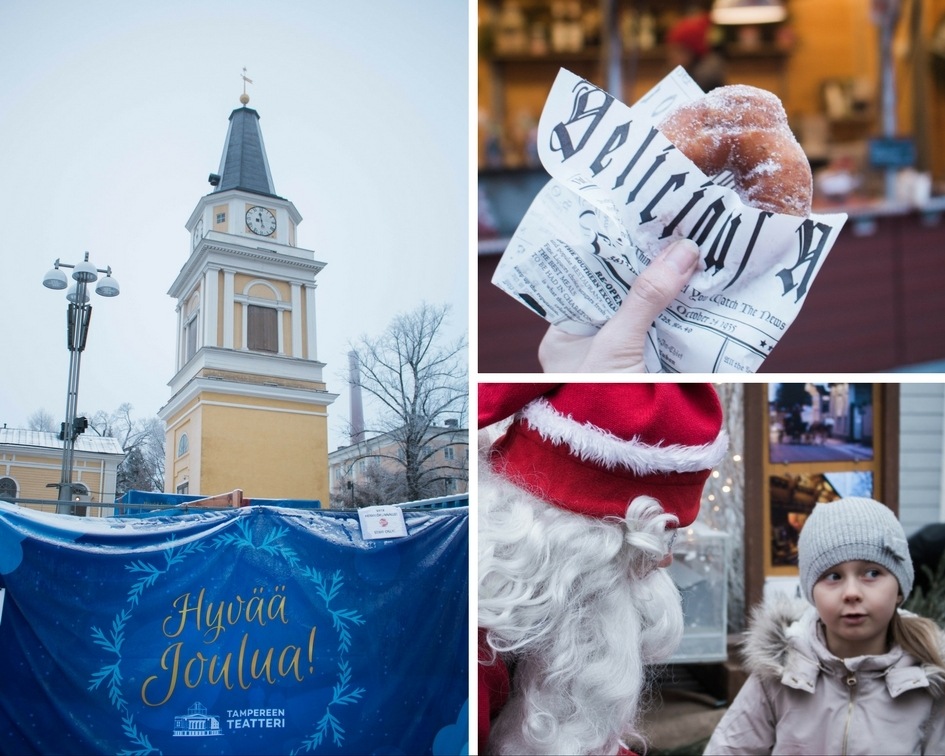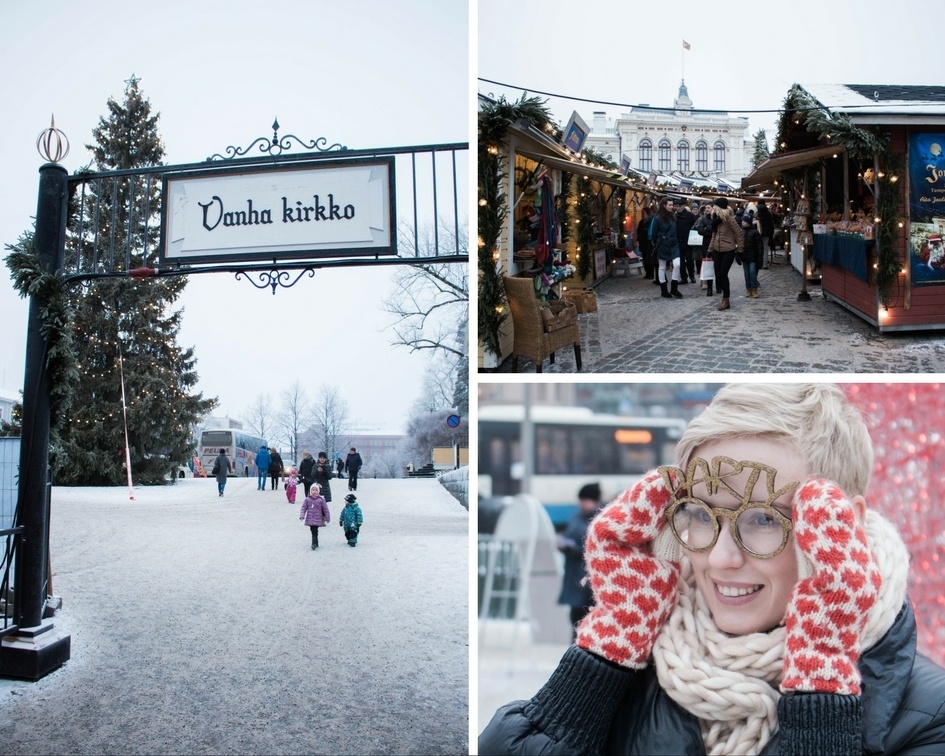 ---
GO HERE – Catch the No.15 bus (the bus station is opposite Tampere's main square) to the city-centre neighbourhood of Pispala. 10 minutes later and you're a world away from the city in one of Tampere's most famous and beautiful residential districts. In the snow, the narrow lanes and colourful wooden houses rival Narnia in fairytale charm. I challenge you not to believe in magic after wandering the silent roads, as flakes fall softly around you. Before you catch the bus back to town, meander to the shore of Lake Pyhäjärvi – one of Tampere's gems. Don't forget your camera – the scenery is out of this world.
BUY THIS – Finlayson's red-brick, six-story façade dominates Tampere's Tammerkoski Rapids and has done since 1820. Inside its walls, fabrics were woven, patterns created and designs sewn forever into Finnish history. Visit the Finlayson area today for bars, museums and, of course, the Finlayson manufacturers' store – and leave with a piece of Scandinavian fabric design – cushions, curtains, table linen – to 'Finnish' up your home style.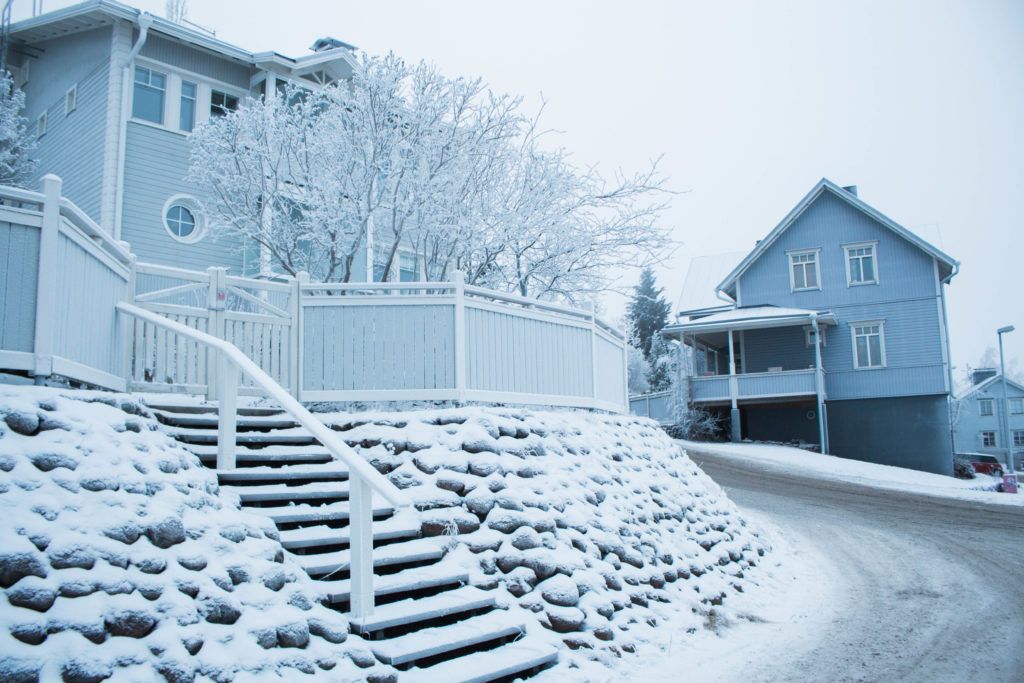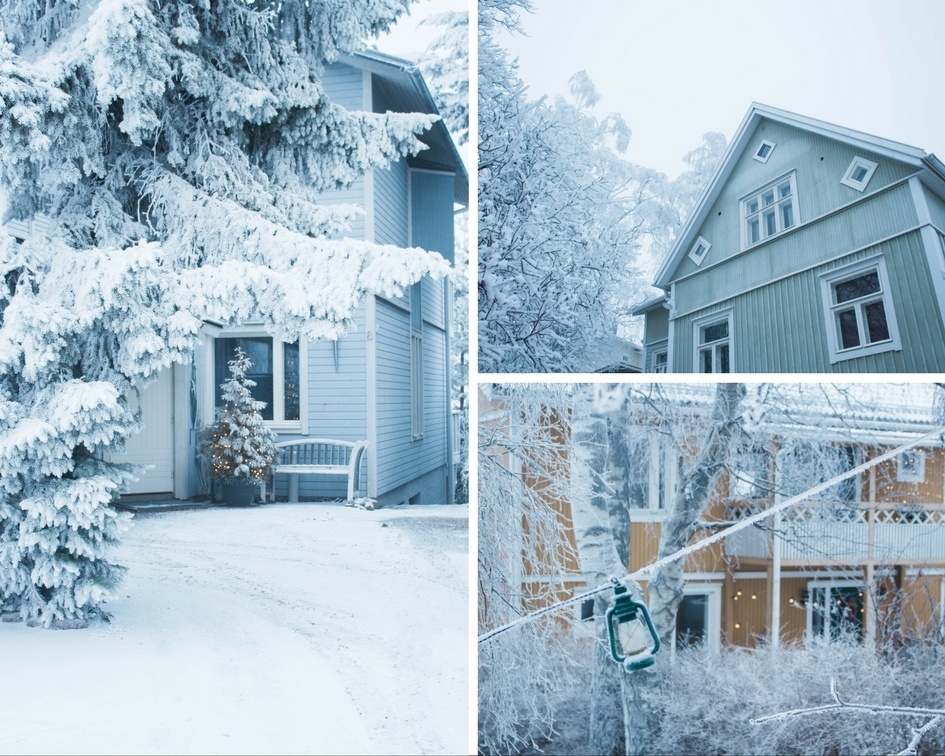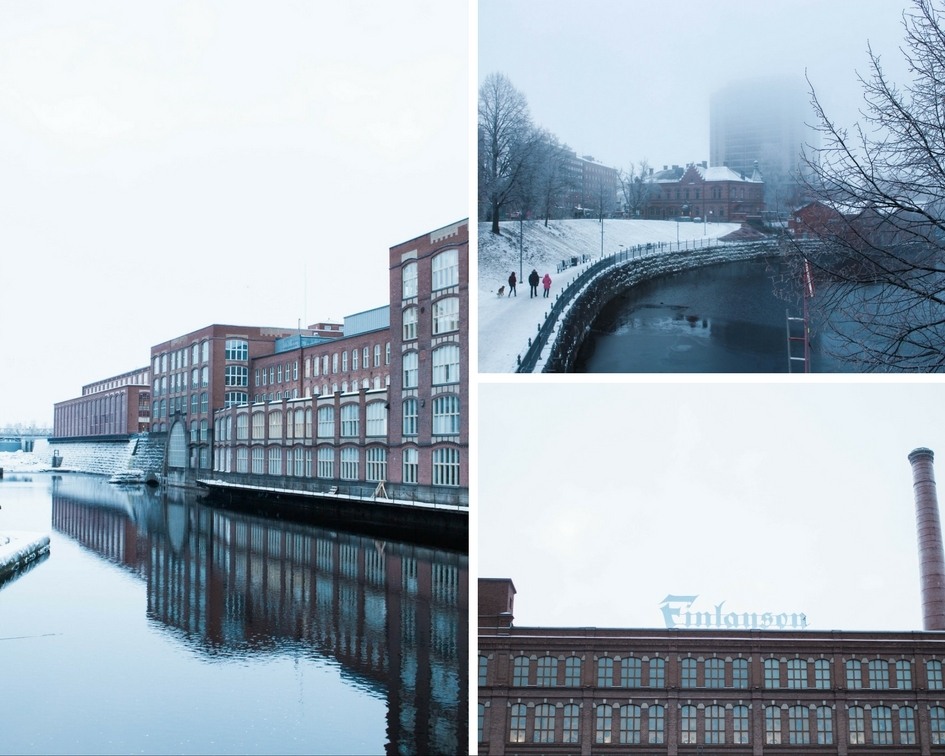 DO THIS – Saturday night in Tampere is a steamy business. So pack your trunks and swimmers for Sauna Rauhaniemi – a traditional lakeside sauna just outside the city where €6 buys you an incredible evening. The sauna is Finland's playground, boardroom, parliament and place of worship and every new house built in Finland comes with one. Sitting cheek-to-jowel amongst strangers may not seem like the sexiest way to spend your Saturday night, but trust me: this is one steam clean you don't want to miss.
Sweat it out in one of the two saunas – they're rustic, not fancy – then, for the full Finnish experience, head outside for a polar plunge into the ice waters of the frozen lake. I did it, twice. The first toe-dip was like fire flaying the skin from my limbs – and the subsequent swims weren't much better! But, boy – it was breathtakingly invigorating and I totally get the addiction. Afterwards, eat grilled bratwurst as the snow falls around you and grin smugly. You're officially Finnish.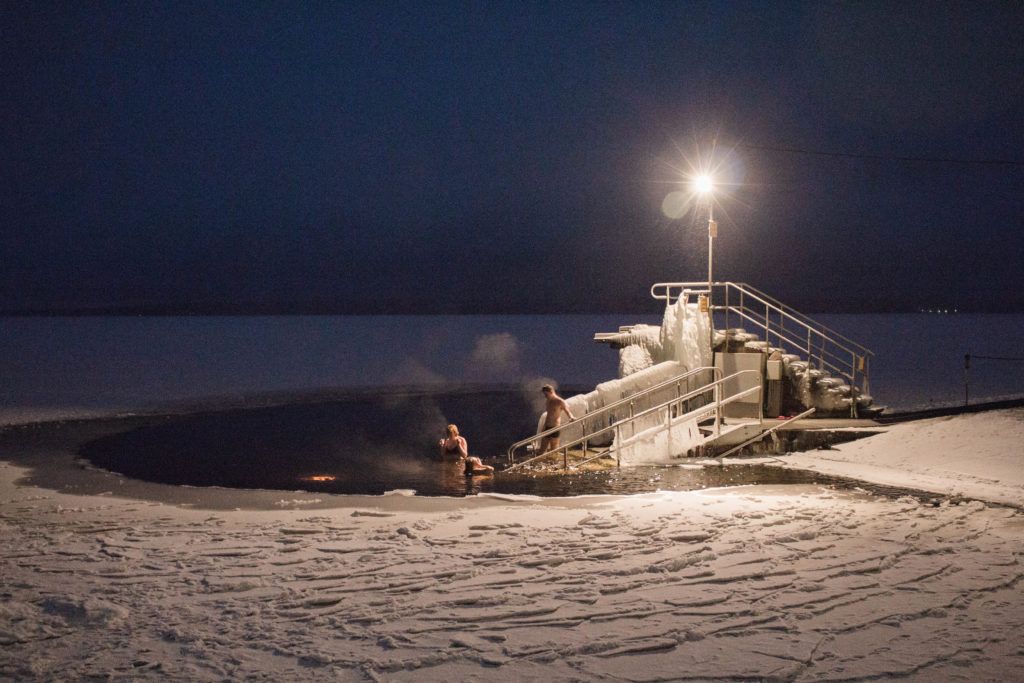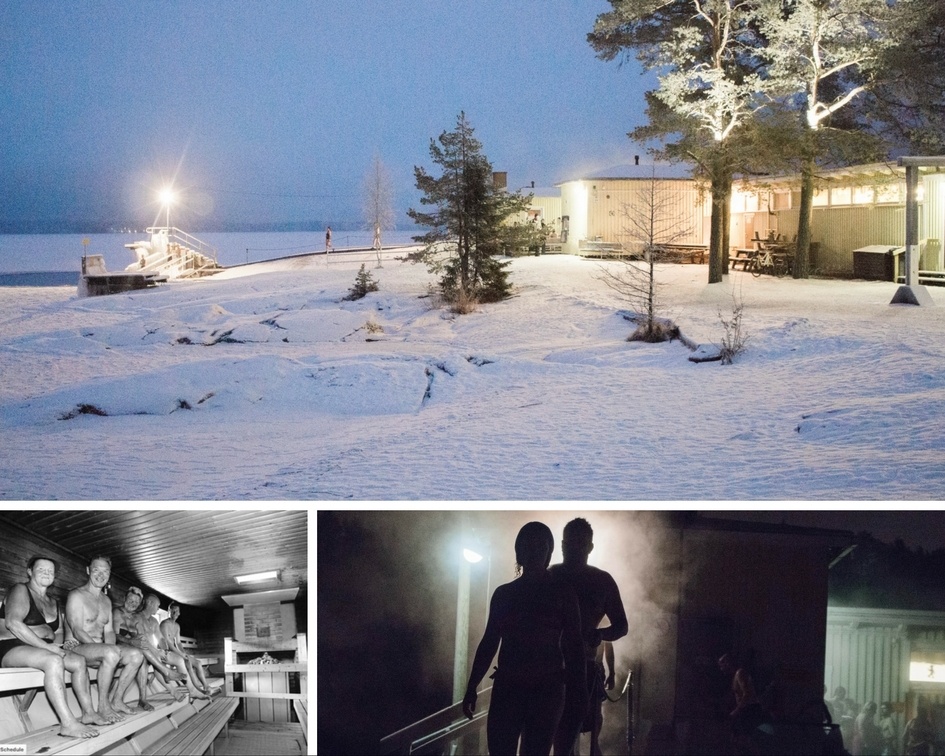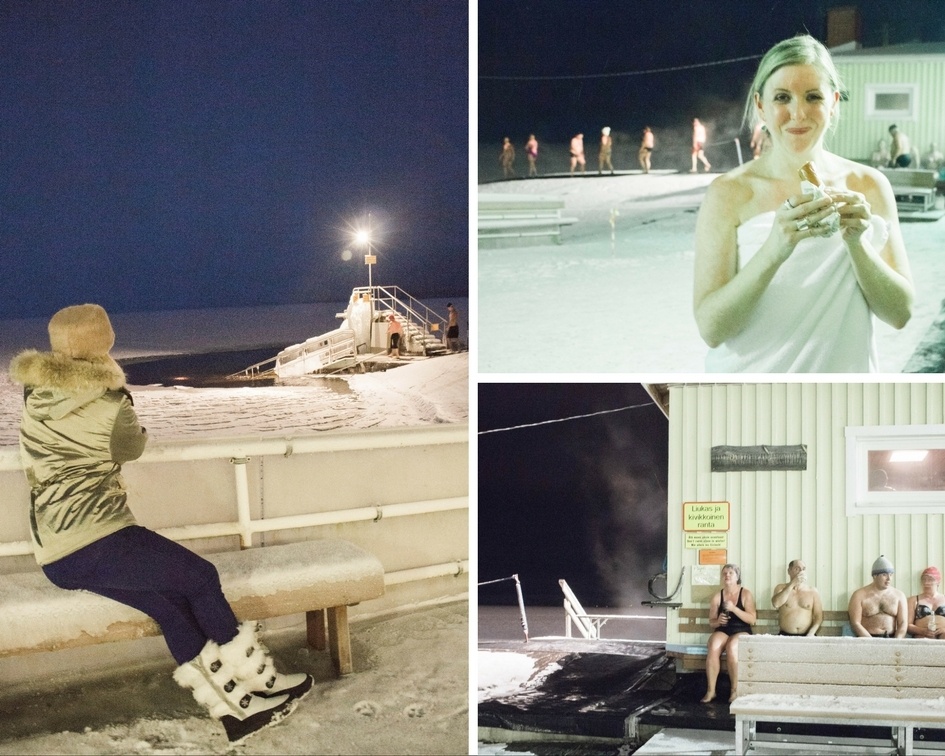 DINE HERE – If you go to only one bistro on your Tampere weekend, make it Bistro Kattila (Hallituskatu 5). The warmth of the welcome matches the snug of the interior: cherry-red walls, oak flooring, heavy-set furniture. On my visit, triffids of amaryllis hung above the bar (amaryllis is a traditional Finnish Xmas plant) and candles danced on the tables. The food and wine – all organic – were delicious. The fish was the freshest and tastiest I've had – Baltic white bait, hello – and the gin and tonic, well: Napue Gin – from Finland – is officially the world's best and is served to the letter in Bistro Kattila, complete with cranberries and rosemary.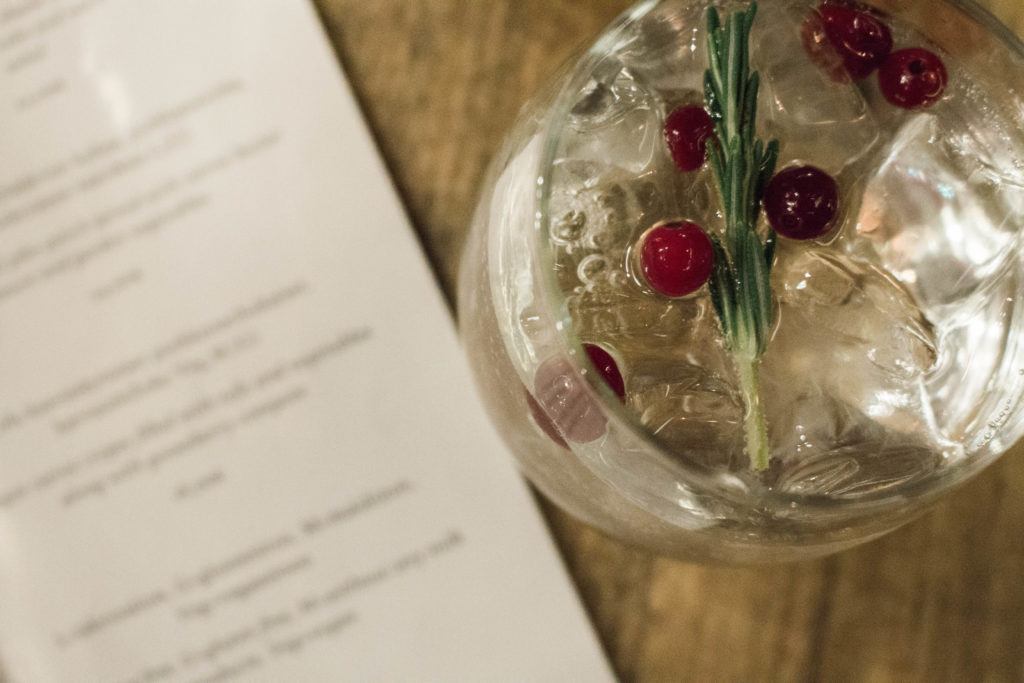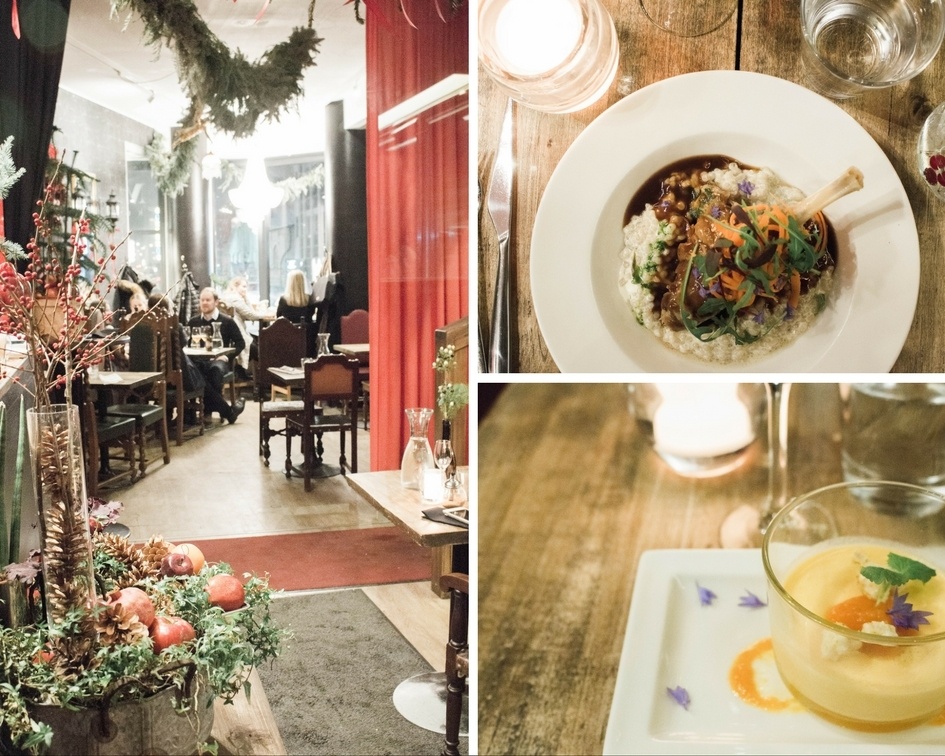 LAZY TWEET
---
SUNDAY
Adventure awaits beyond Tampere. Ice sledging, homemade apple pie, and Finland's highest rotating restaurant. Dizzying? You bet.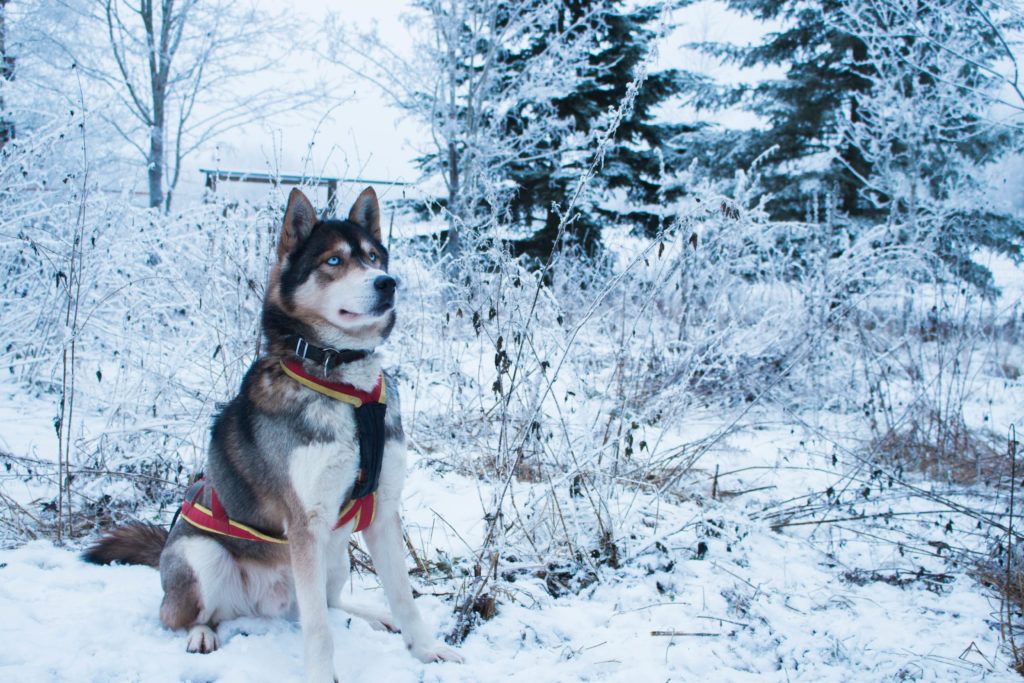 GO HERE – Catch a train out of Tampere to the pretty municipality of Lempäälä (the train takes 10 mins). Lempäälä is characterised by its lakes and rapids. In the summertime, lake-to-lake boat traffic passes through the town centre by way of a self-service canal. In winter, things fall silent and still as snow turns the beautiful countryside into a magical tundra ripe for winter thrills.
BUY THIS – Before adventure, seek homemade cake in Kahvila Siiri. Perched lakeside, Kahvila Siiri is a cabin of wonderment. Its soft, cottage-style shabby chic interior, romantic chandeliers, homely wooden charm, and bounteous lake views are truly heavenly. Cakes and treats, teas and coffees come streaming fresh from the little kitchen and are served on delicate vintage crockery. Order the homemade apple pie with warmed vanilla cream and a cup of Tampere coffee. Hot work, but someone's gotta do it.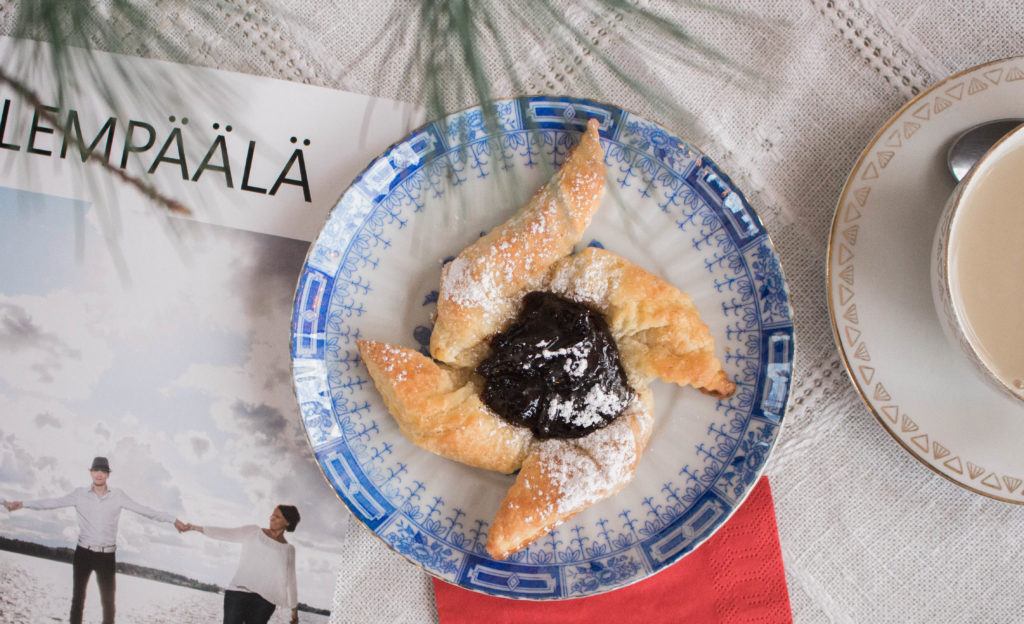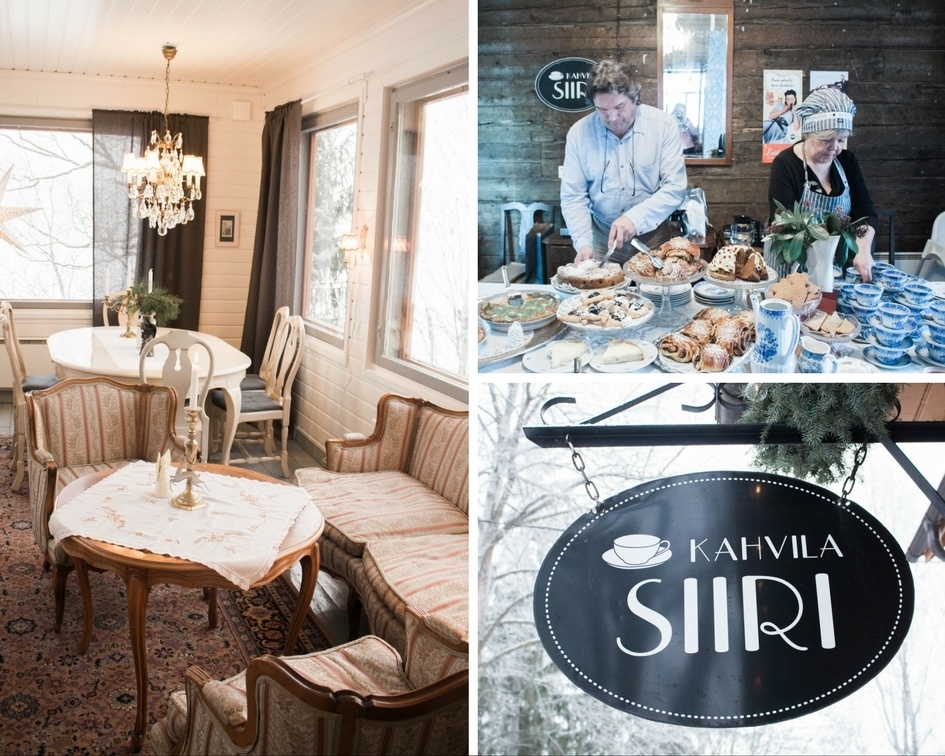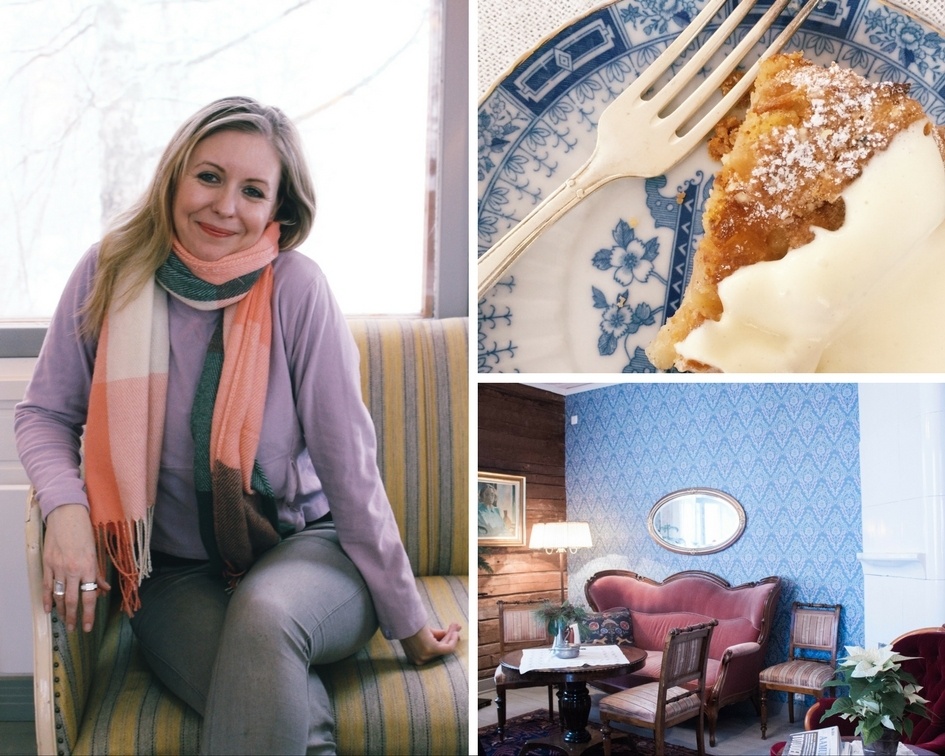 DO THIS – A husky safari is a must and Gegwen Huskies in Lempäälä one of the best. However, Gegwen Huskies gets booked up fast, so you need to act quickly. Gegwen offers a variety of trips, including a husky picnic in snowy season every Sunday at 4pm. Hot food, hot drinks, a fire-warmed tipi concluding in a 1km husky ride (€25) – erm, yes please. Of course, for a husky ride you need plenty of snow, which was thin on the ground the day we went. Instead of a countryside romp, we enjoyed a 2km polar express on the nearby solid-ice lake. The resulting smile has been frozen on my face ever since.
SEE THIS – Back in Tampere, the city's most notable church is calling. Tampere Cathedral was constructed in the district of Jussinkylä between 1902­ and 1907 and reigns in contrast to Tampere's industrial core. Its national romantic style has a sense of the medieval about it; purposefully so – designed to express the national spirit and rebuke the Russification of the Grand Duchy of Finland in the early 20th century. Although, I didn't go inside Tampere Cathedral, I'm told its famous frescoes are unforgettable.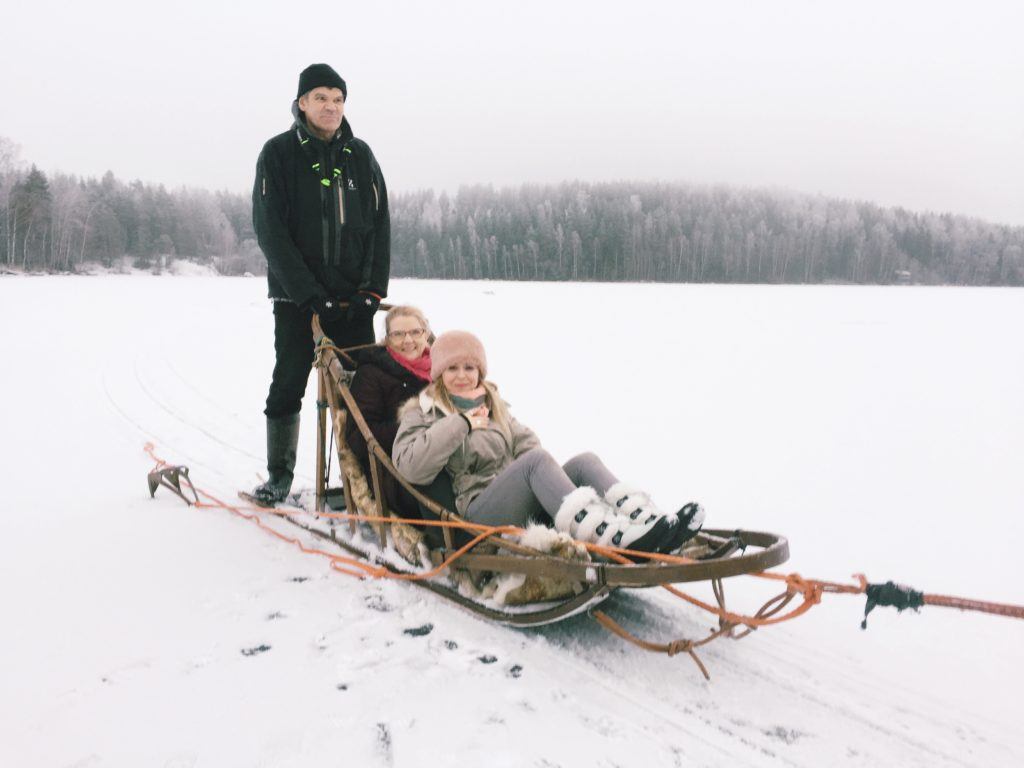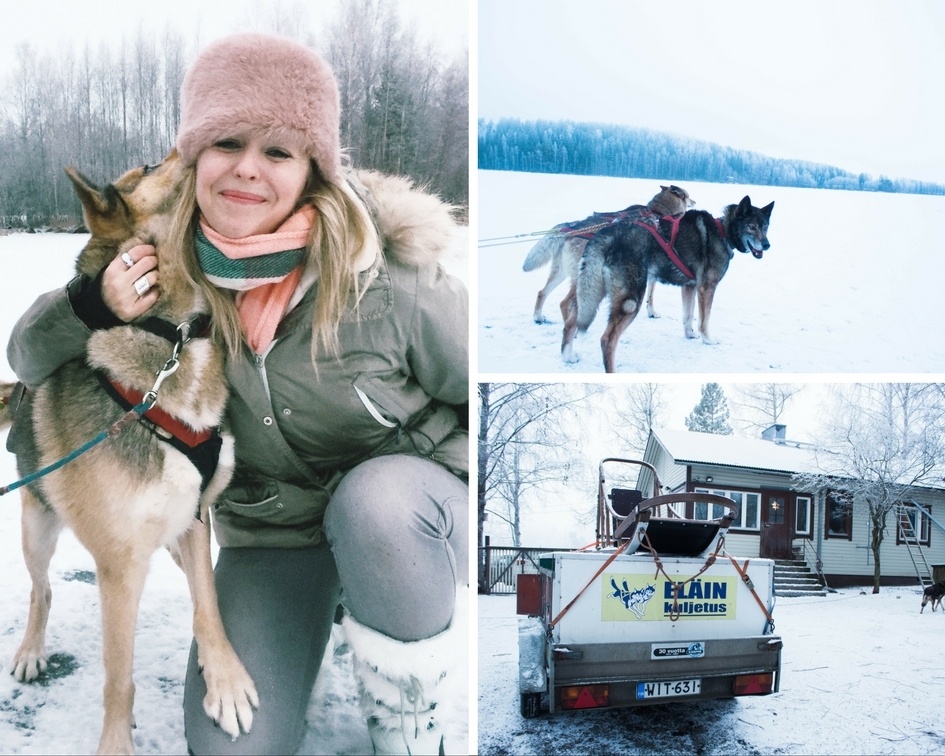 EAT HERE – Fine dining takes on new heights at Restaurant Näsinneula. Found in the largest structure in Finland, the Nasinneula Observation Tower, Restaurant Näsinneula is a revolving restaurant famed for its a-la-carte menu as well as its jaw-dropping views. Sadly, the fog sat squarely on Tampere the evening we went, turning the 360-degree vista white, and bringing the food more sharply into focus – but not disappointedly. We feasted on the Winter Finlandia Menu (€65) – it changes by the season – paired with wines and excellent service. Amongst the more unusual, but delicious delights: marinated baltic herring with sour milk; elk from Rantsila and juniper berry, and Finnish white mold cheese with plum.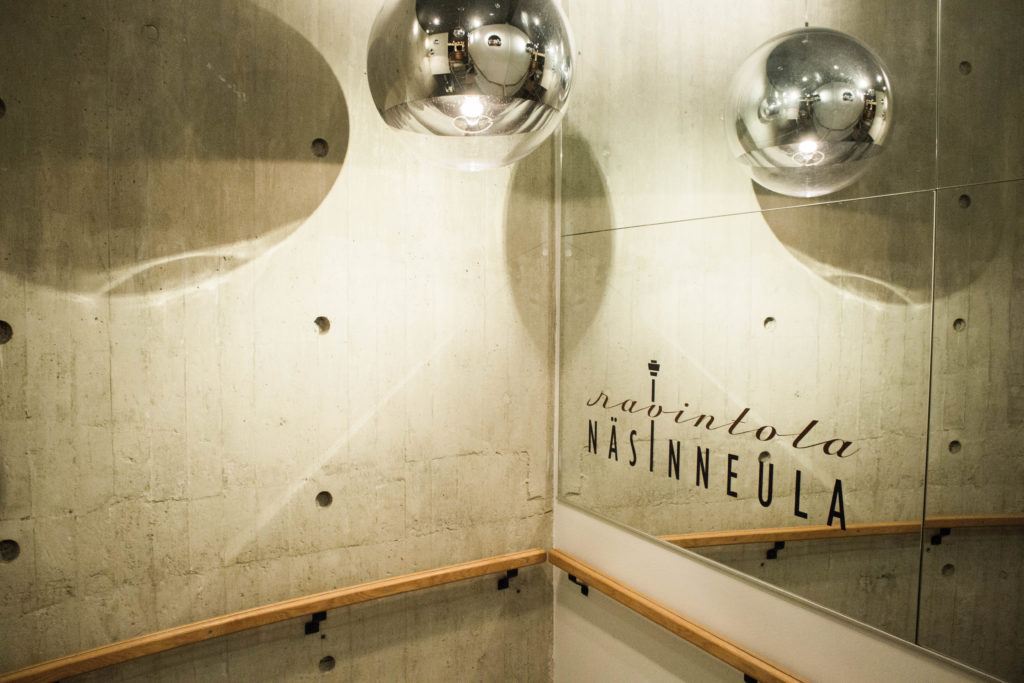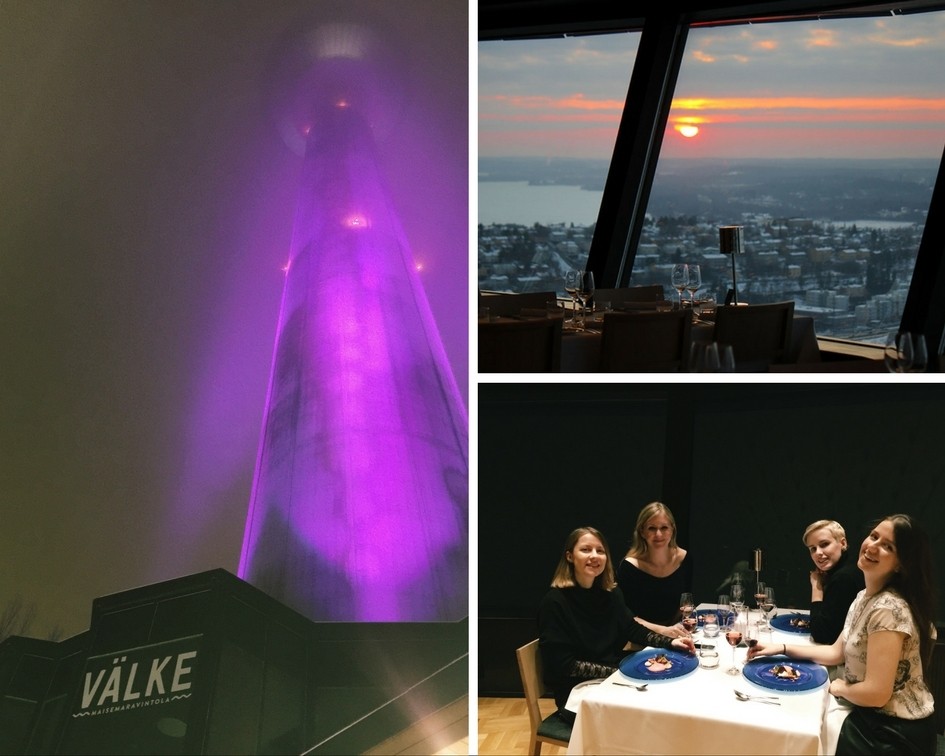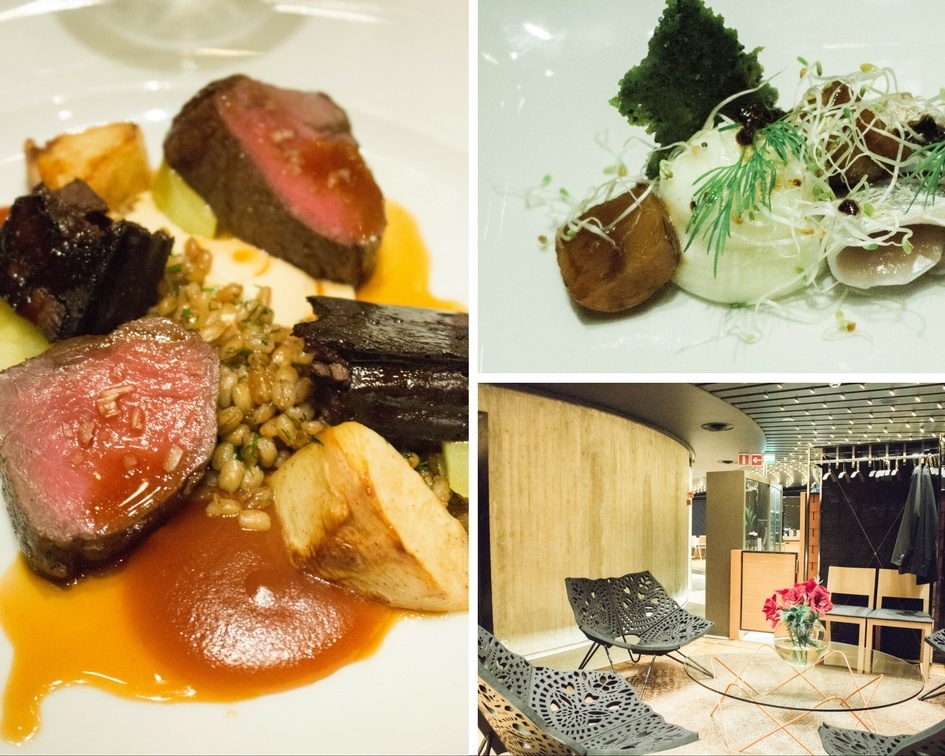 ---
STAY HERE – Lapland Hotel Tampere brings all the charms of Finland's most famous destination to Tampere's heart and is an ideal base for your weekend trip. Step inside to find reindeer skins and antlers adorning charcoal walls. Fat, white candles flickering softly against a stone-coloured bar and lounge. Rooms are comfy and spacious, with Lapland's magic ever present in the form of fur throws, Scandinavian minimalism, reindeer chips, and blueberry nature bars. Whilst in the restaurant, where breakfast is served, Nordic sunlight pours through the glass roof. The whole hotel seems to have its own hygge manifesto – welcome I felt, cosy I was, and return, I sure will. (I stayed in a comfort twin, from €122 per night).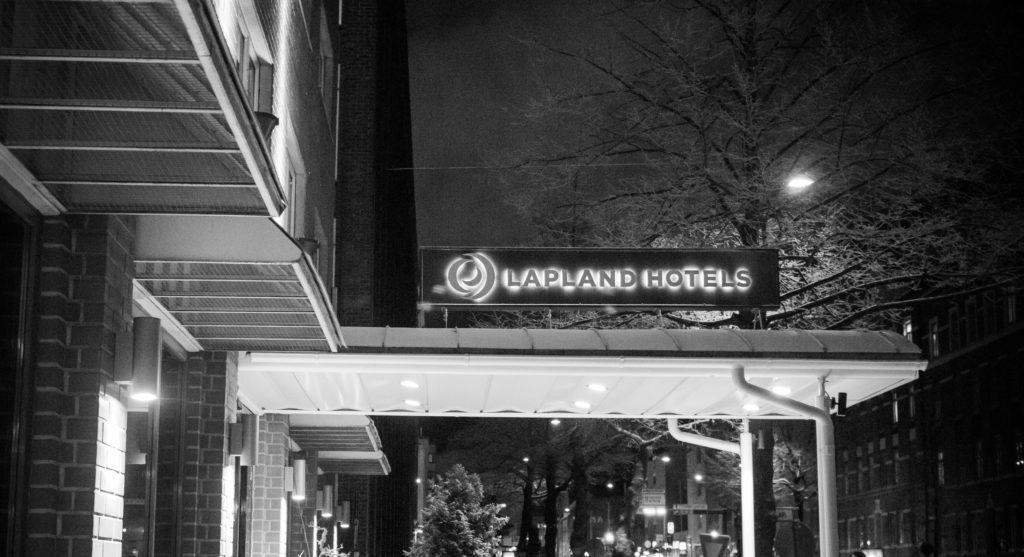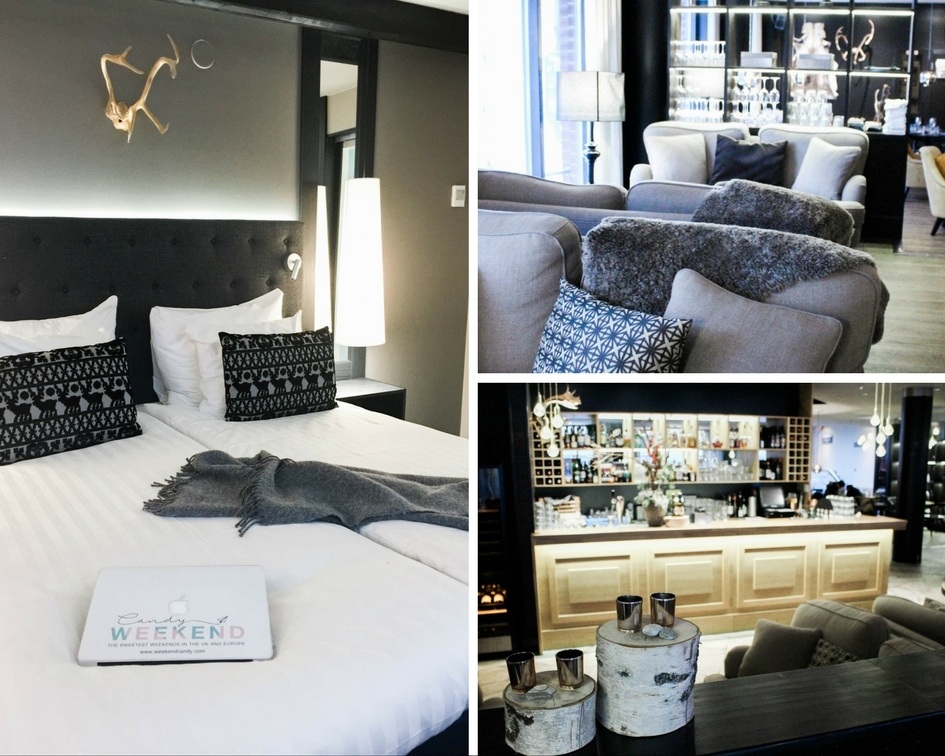 WATCH MY WEEKEND IN TAMPERE VIDEO
---
FINNISH FAST FACTS 
The size of UK and Ireland, Finland is blessed with 188,000 lakes and a population of just over five million. That's about 27 people per lake.
There is one sauna for every three people in Finland.
Finland takes pride in being the world's most avidly coffee-consuming country — drinking three times as much coffee per capita as the United States.
Tampere has three universities and has been voted the most student-friendly city in Finland.
Helsinki is only a 90min drive from Tampere and St. Petersburg is just 400 kilometres away. Plus, there are also direct flights 6 days a week between Tampere and Riga, the capital of Latvia, so you can bag two wonderful cities if you stay for a longer weekend.
Tampere is Moomin mad. Although the Moomin's author, Tove Jansson, wasn't from Tampere she bequeathed the city library more than 2000 original art works, like her Moomin illustrations and paintings, which will be displayed in the world's only Moomin Museum – opening in Tampere in June 2016.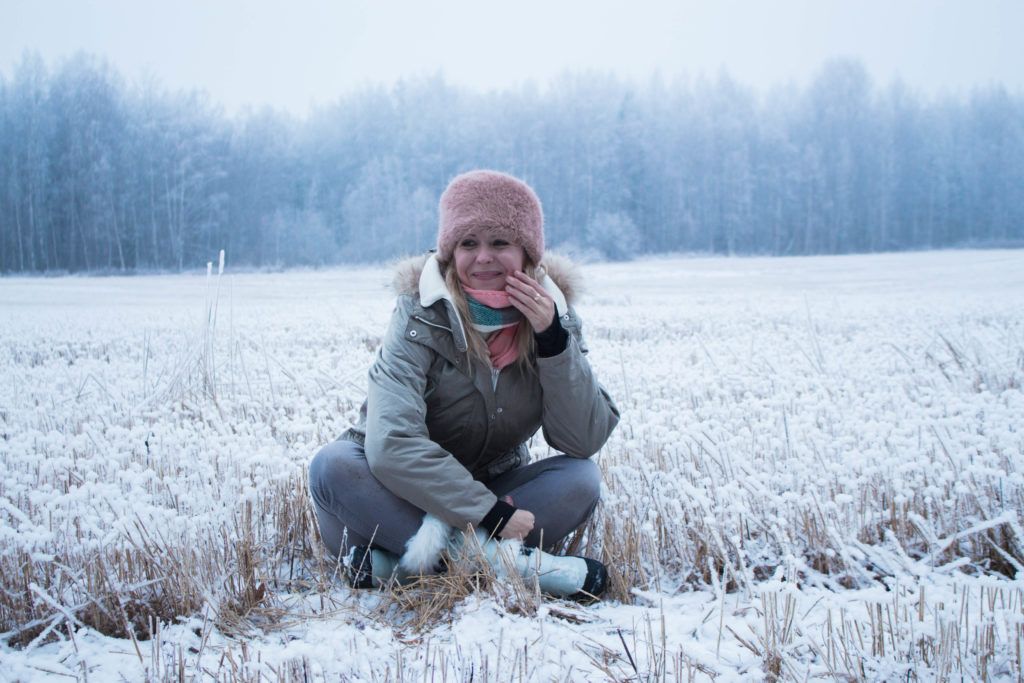 TAMPERE – TELL ME, WILL IT MAKE IT ONTO YOUR WEEKEND HOTLIST?
Disclosure: I enjoyed a Weekend in Tampere courtesy of Visit Tampere and Lapland Hotel Tampere. As you can see, I had the most amazing time in Tampere and everything you read here is a true reflection of my Tampere weekend visit.
Comments