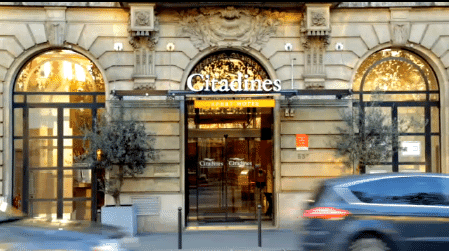 "A what?" My daughter looked puzzled. So I tried to explain.
"An apartment-hotel. Half apartment, half hotel."
My daughter shifted in her seat, still bemused. "So which part is hotel, and which part is apartment?", she queried.
Good question. I hadn't stayed in an apartment-hotel (or, to be more accurate, an Apart'hotel) before my trip. But I was about to, in Paris (courtesy of Citadines), and my expectations were, like hers, muddled.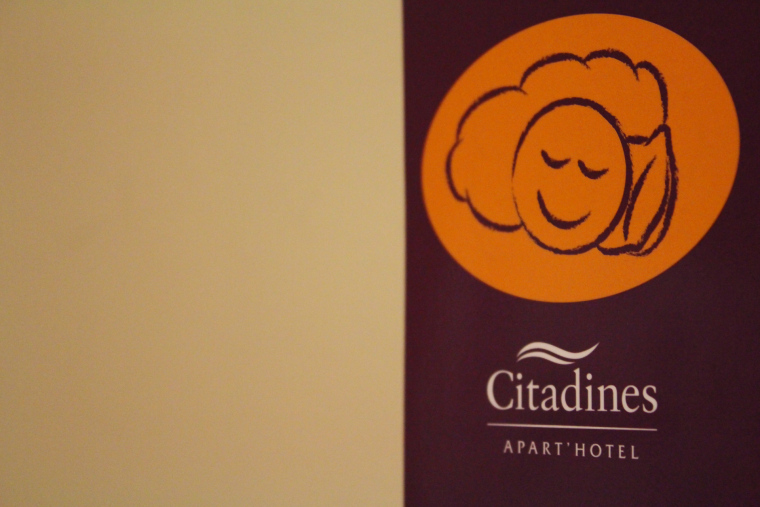 I was staying at the Citadines Prestige Saint Germain des Près Apart'hotel for 2 nights and I was curious: would it be like a chic Parisian apartment with room service? Or would it be like a Hyatt Regency with a kitchen and entrance hall?
Or would it be something else entirely?
First impressions
Located in one of the best neighbourhoods in Paris, smack bang on the banks of the river Seine, the Citadines Prestige Saint-Germain-des-Près is – I would say – more hotel than apartment.
Everything that greeted me on arrival was hotel-slick.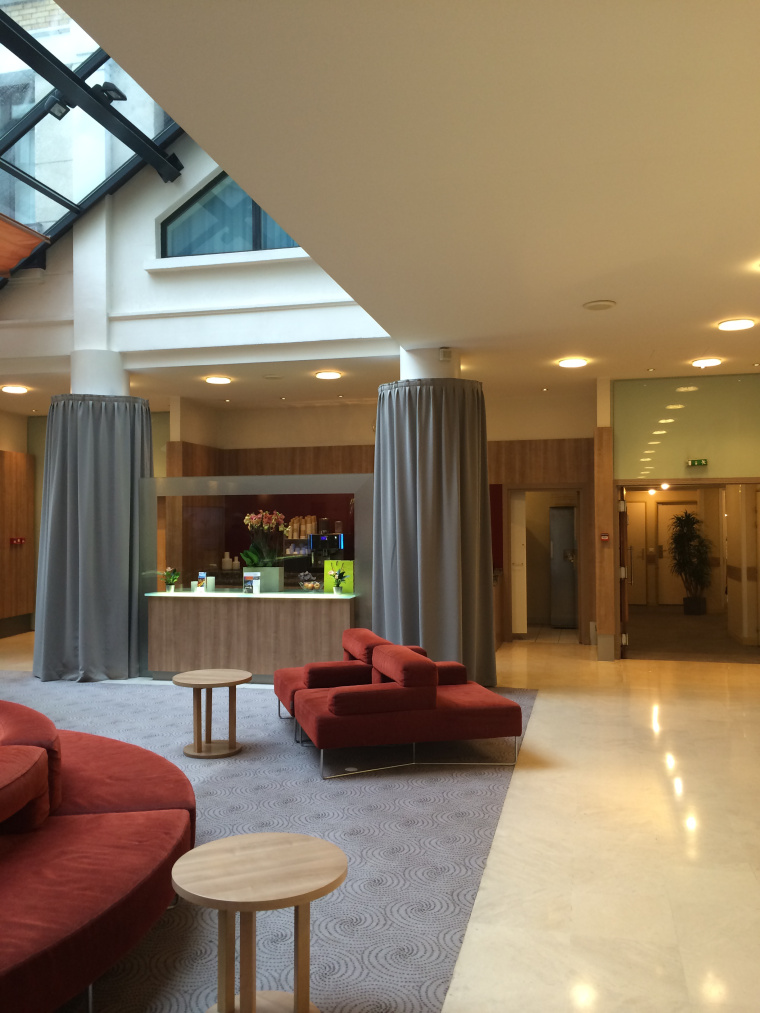 The 'à la mode' reception, complete with city guides and local papers. The immaculate staff who had the same faultless manners of the best hoteliers. The thoughtful selection of hot drinks and pastries to help replenish mo-jos after a long day or journey.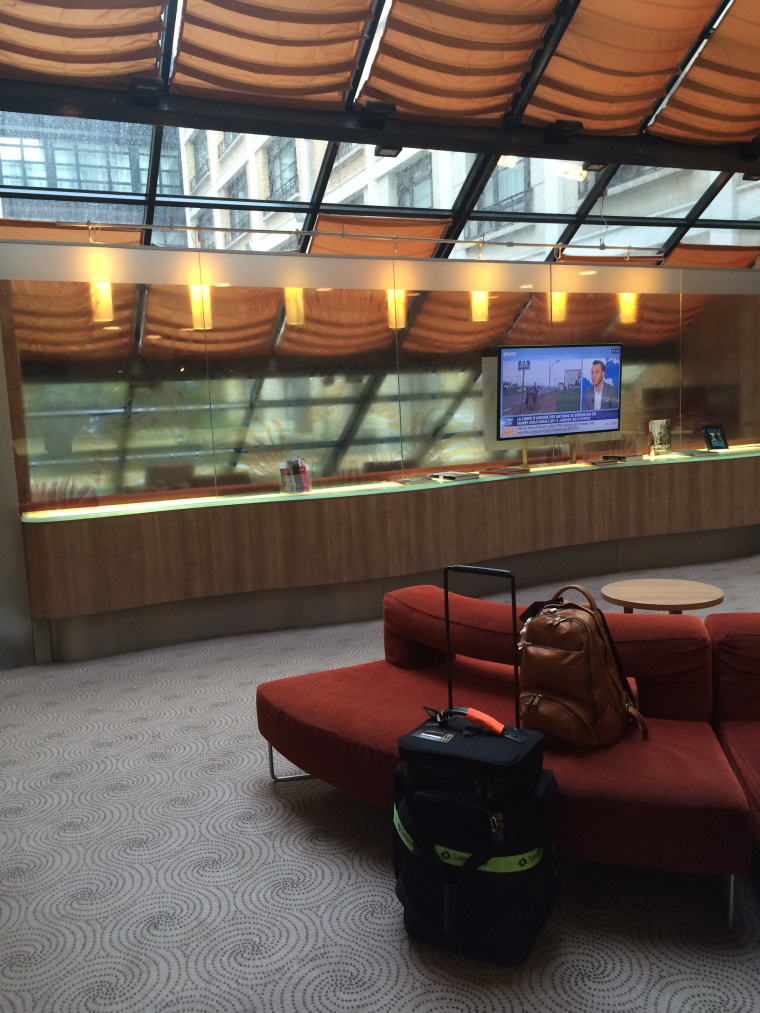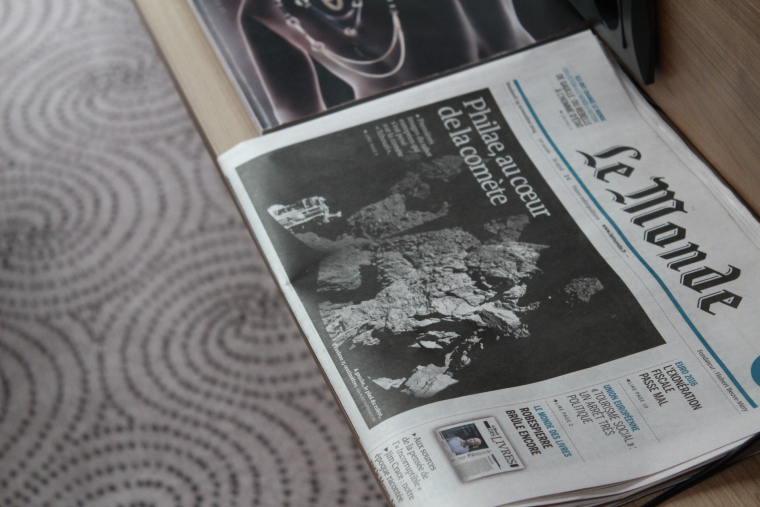 And it was a pleasant surprise. You see, checking in to an apartment can be a lonely affair – you rummage for the keys you collected pre-arrival and let yourself in. No fanfare.
And if there's a note from the owner and a box of chocolates, bonus.
But when you check in to Citadines Prestige Saint-Germain-des-Près you get a proper welcome. Helpful smiles, French accents, breakfast instructions, and location maps.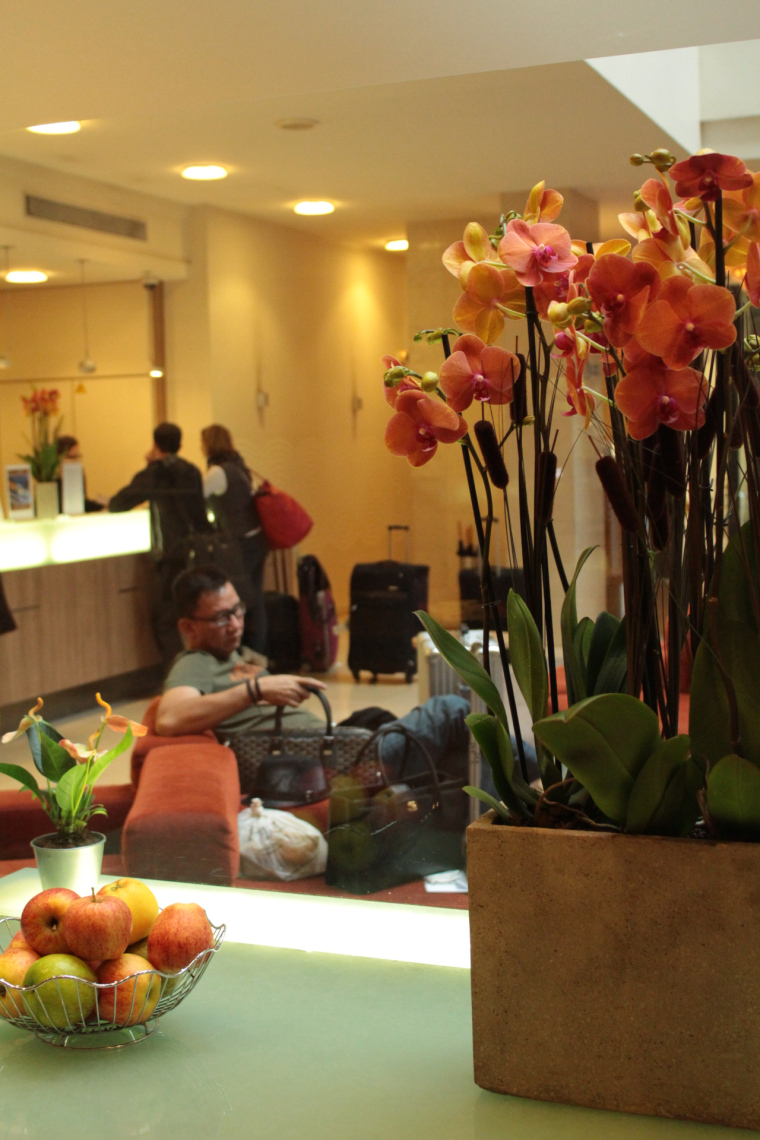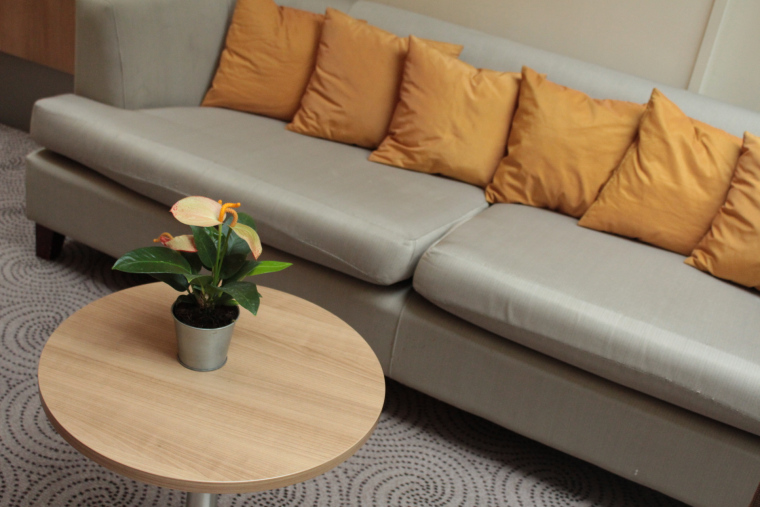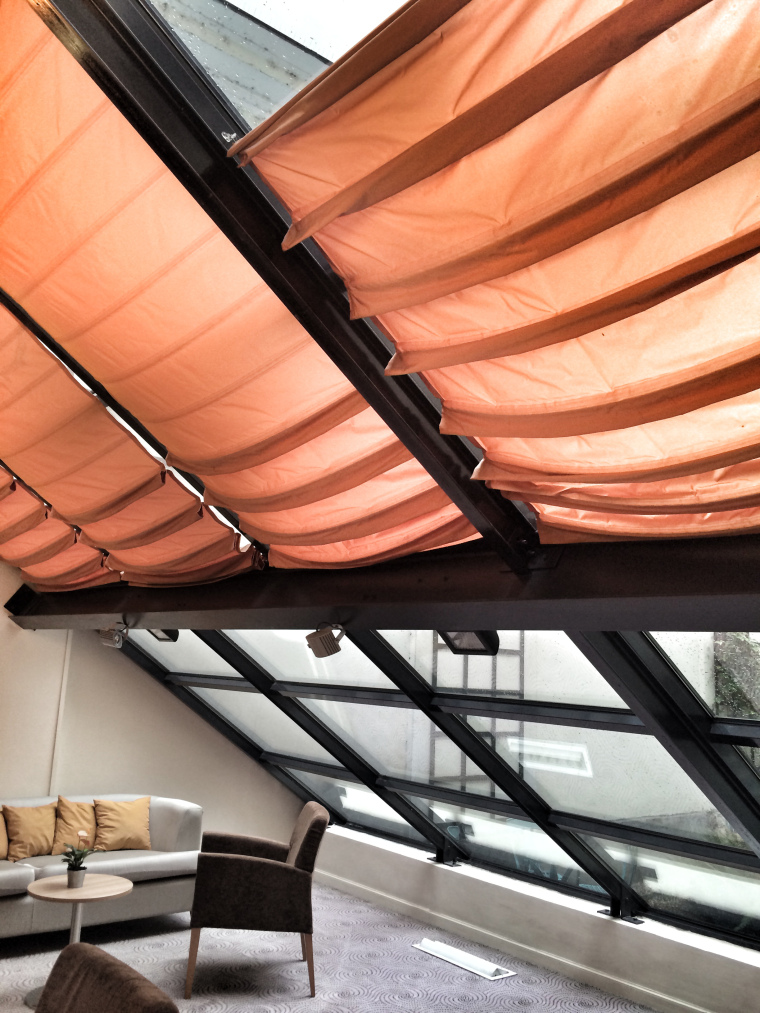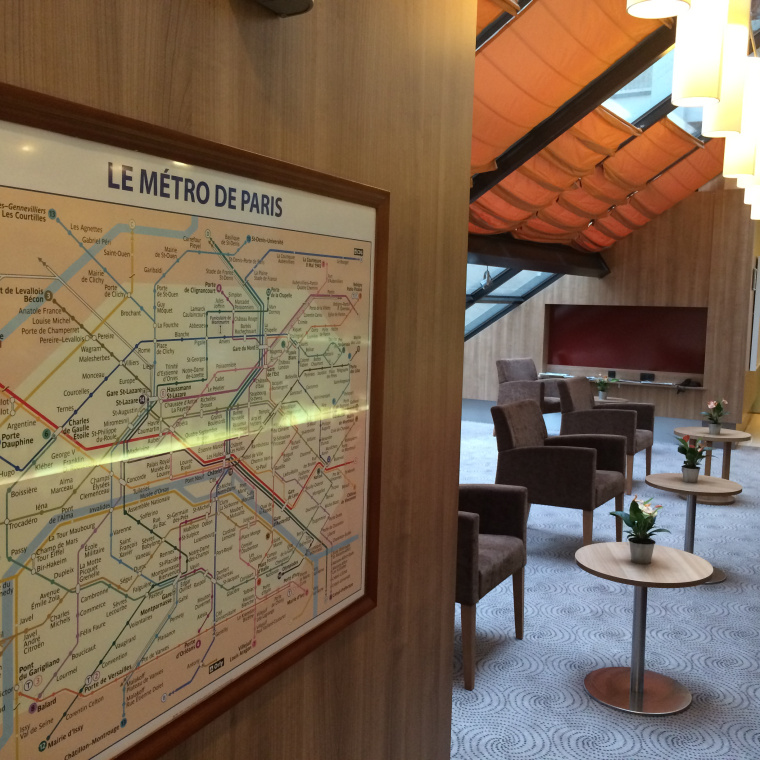 I think it's nice to be formally greeted when you land somewhere new; I like the "Where have you travelled from?", conversations and "We hope you have a pleasant stay", platitudes.
But that's just me – I am an only child.
The bedroom
After struggling to work the lift (you use your room key card to activate it – duh), I eventually got to my room (or should I say apartment?).
It was, unfortunately, at the back of the Apart'hotel – so no light, airy views of the banks of the Seine or second-hand booksellers for me. Instead, I overlooked a small, enclosed courtyard.
But the room was big, for what the Citadines Prestige Saint-Germain-des-Près call a 'studio'. And it was, once again, hotel-slick.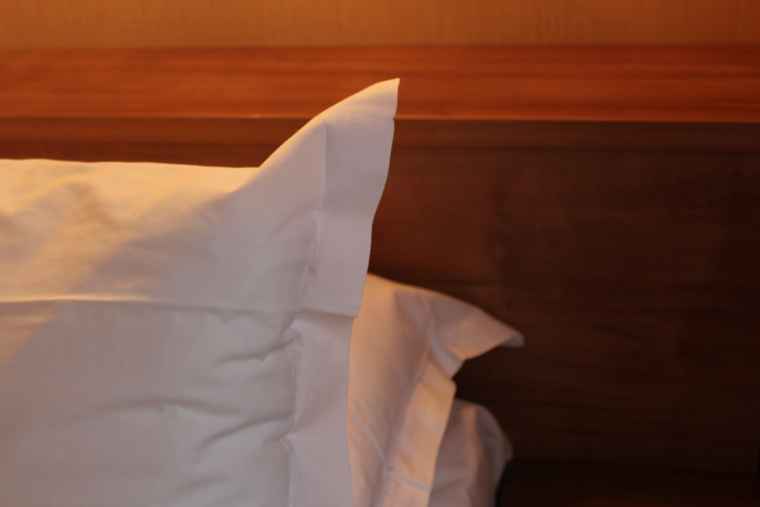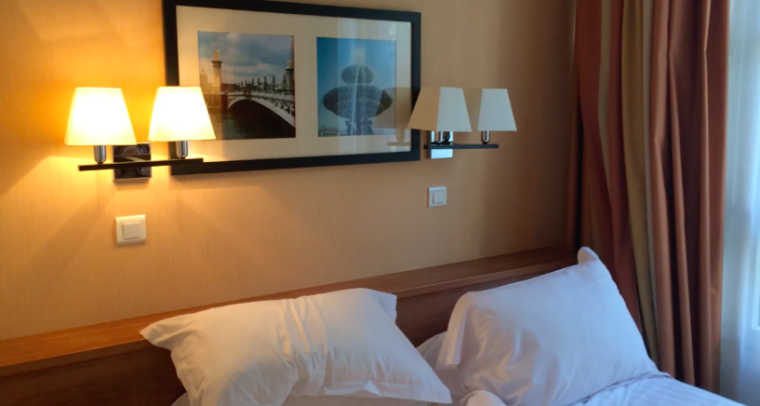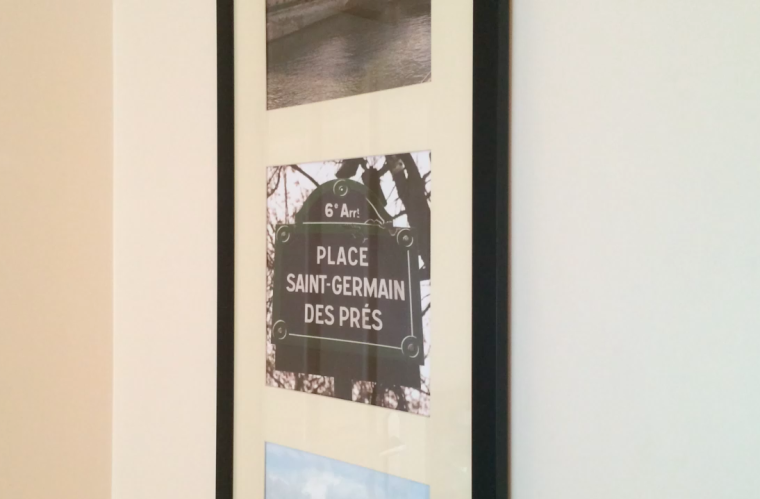 What it lacked in individual atmosphere (which I guess you would get in a privately-owned Parisian flat), it made up for in space and comfort.
The separate bathroom sparkled clean with a modern white, brown and silver suite. And the large bedroom, with its impeccably made double-bed, was nested off a small hallway, through a door.
(The hallway itself boasted a double-wardrobe with a couple of extra blankets, pillows and sheets inside, along with an ironing board.)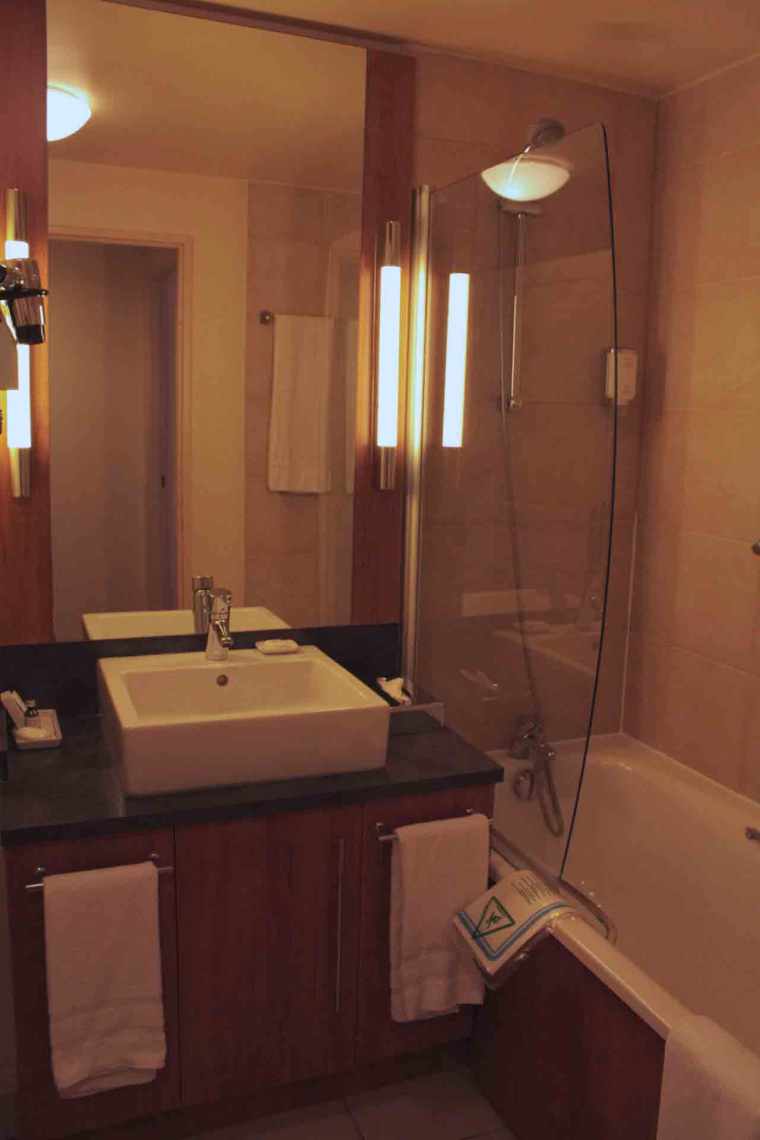 The bedroom was neat and tidy, and had a splash of homeliness courtesy of the flat-screen TV, a mini hi-fi, and writing desk and phone.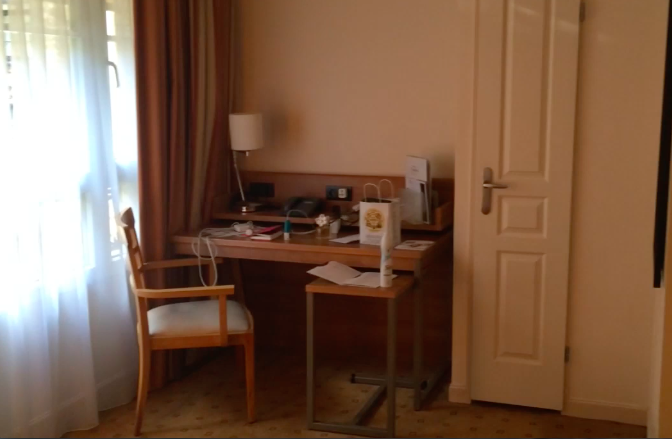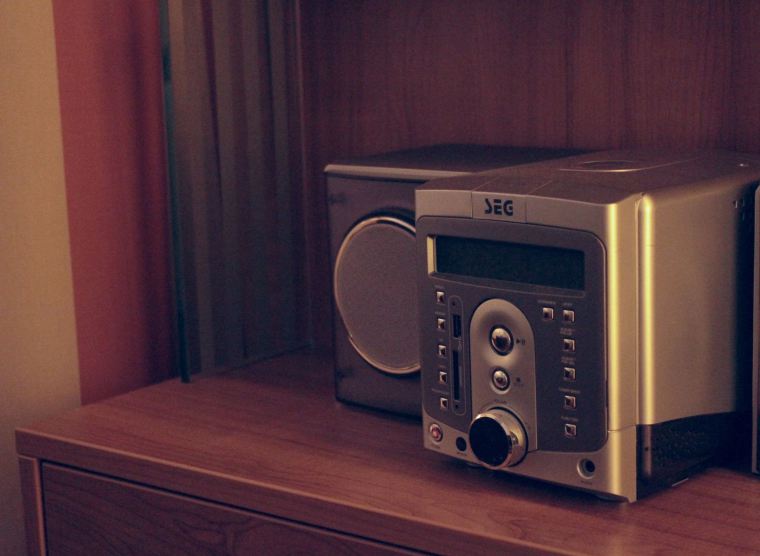 It was perhaps a little business-like for me, but absolutely ideal for those on that kind of trip or for a busy couple who need guaranteed warmth and comfort after a long day exploring Paris.
The Kitchen
The concept of staying in a Citadines Apart'hotel finally fell into place when I spotted the fully-equipped kitchen just off my bedroom.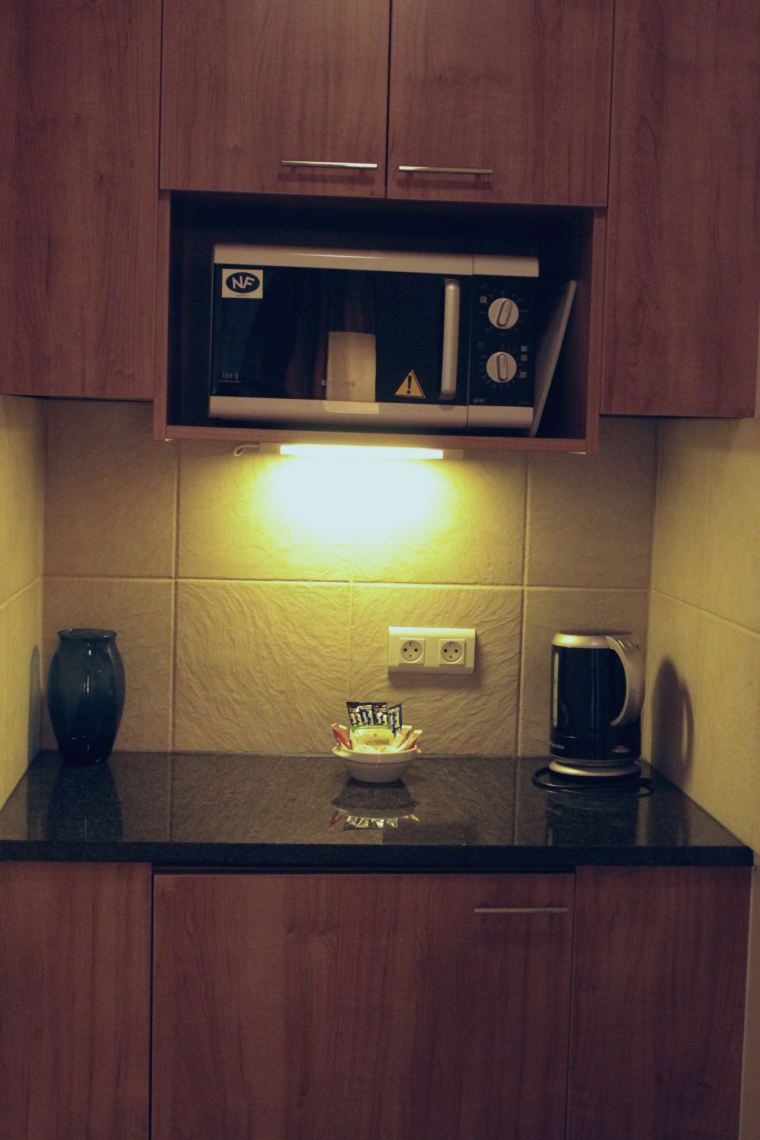 The kitchen had everything I needed to make myself at home in Paris: a microwave, cooker, fridge, mini dishwasher, fridge, toaster, along with cupboards and drawers full of saucepans, plates and cups and glasses.
Yes, it would be easy to cook a full meal and lunch here thanks to the space given and equipment supplied.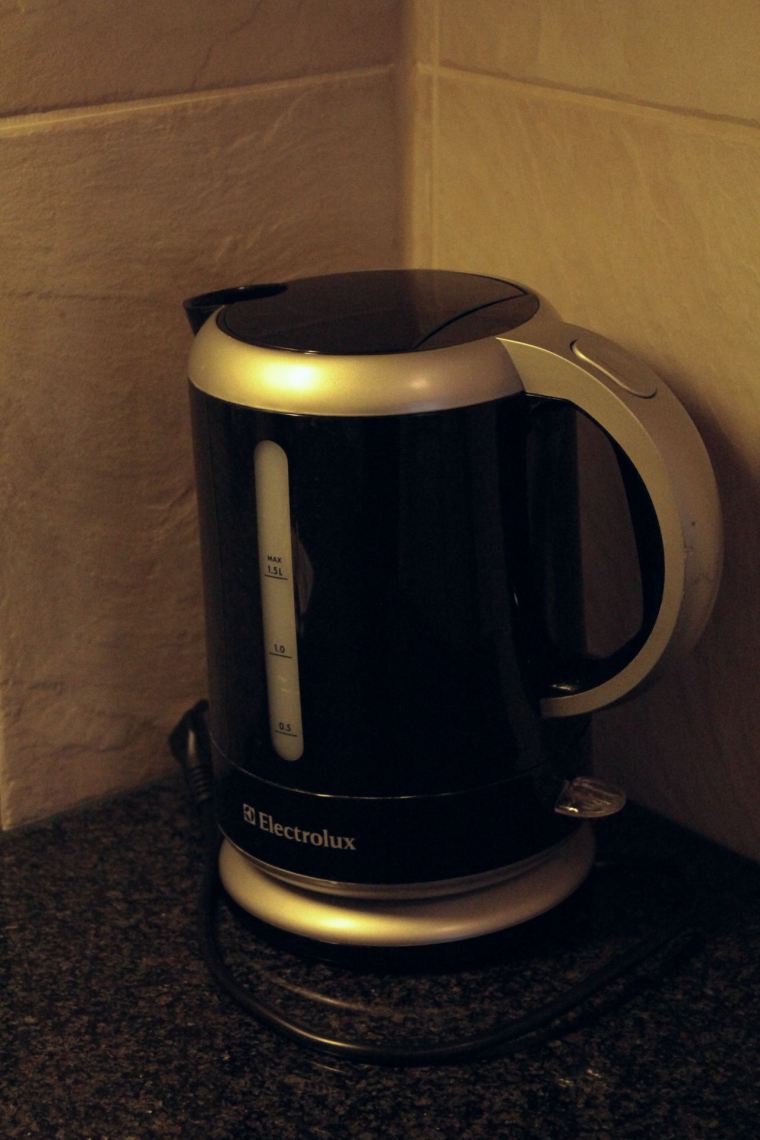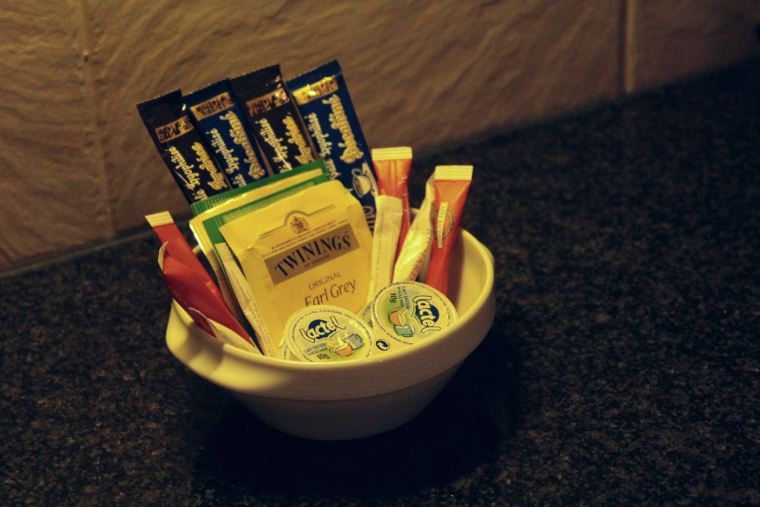 Even though I was only staying in the Citadines Prestige Saint-Germain-des-Près for 2 nights, having the option to cook for myself was a dream.
I hate the fact that when you stay in hotels you feel naughty for bringing in your own food and guilty for not eating in the hotel restaurant.
Just the presence of a kitchen said I was free to come and go as I please – no stuffy hotel manager or manageress would scowl at me if I smuggled in chips under my parker. Deal, sealed.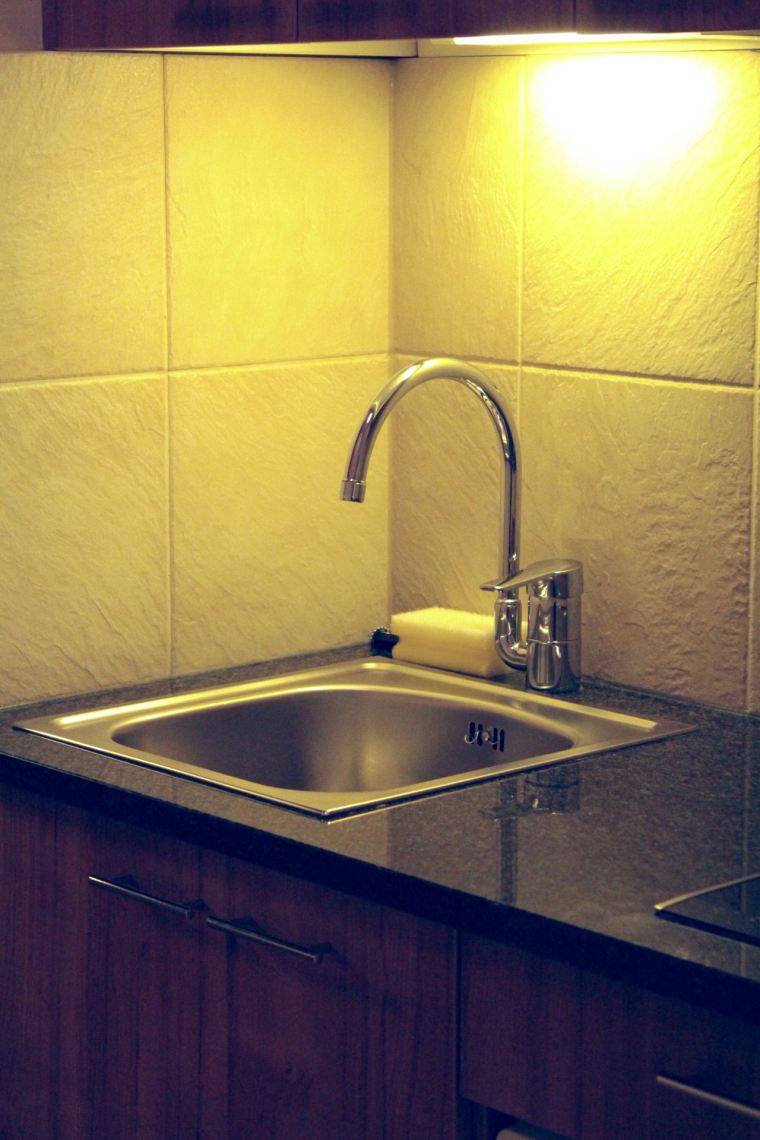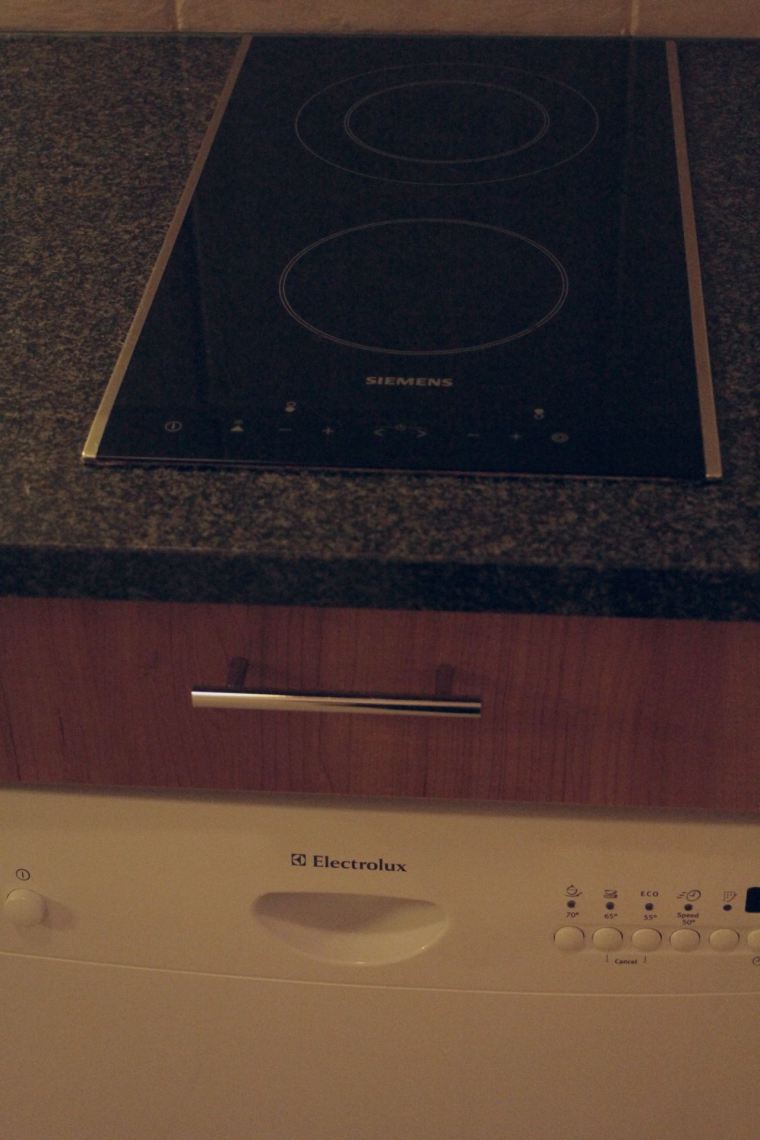 What's more, the information booklet told me that the Citadines Saint-Germain-des-Près also had a laundrette, as well as an ironing, babysitting, house-cleaning, or dry cleaning service. And my room (apartment) would be cleaned daily. Yay.
The Location
Without doubt, the location was the thing that made the Citadines Prestige Saint-Germain-des-Près.
To your left, you're a two-minute walk from the Pont Neuf and a further 15 minutes away from the Musée d'Orsay.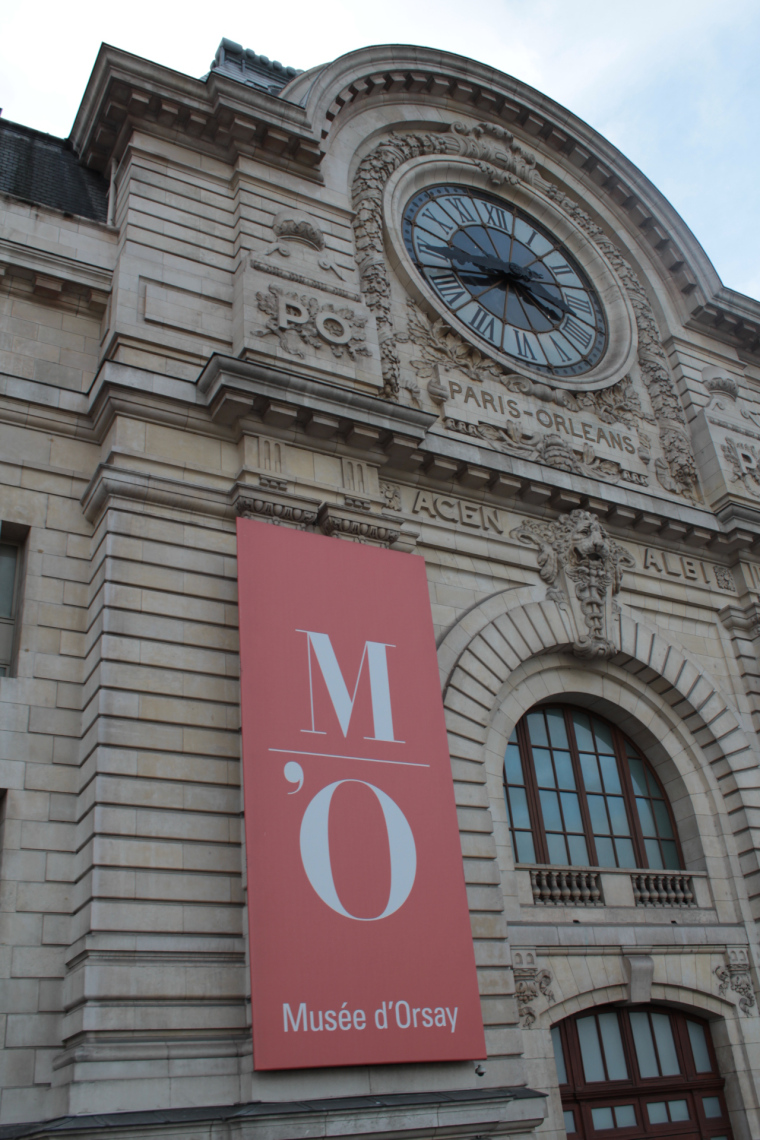 To your right, you're a ten-minute stroll from the lively bustle of Place Saint-Michel, where you'll find the closest Metro and spot the recognisable shape of Notre-Dame on the Île de la Cité.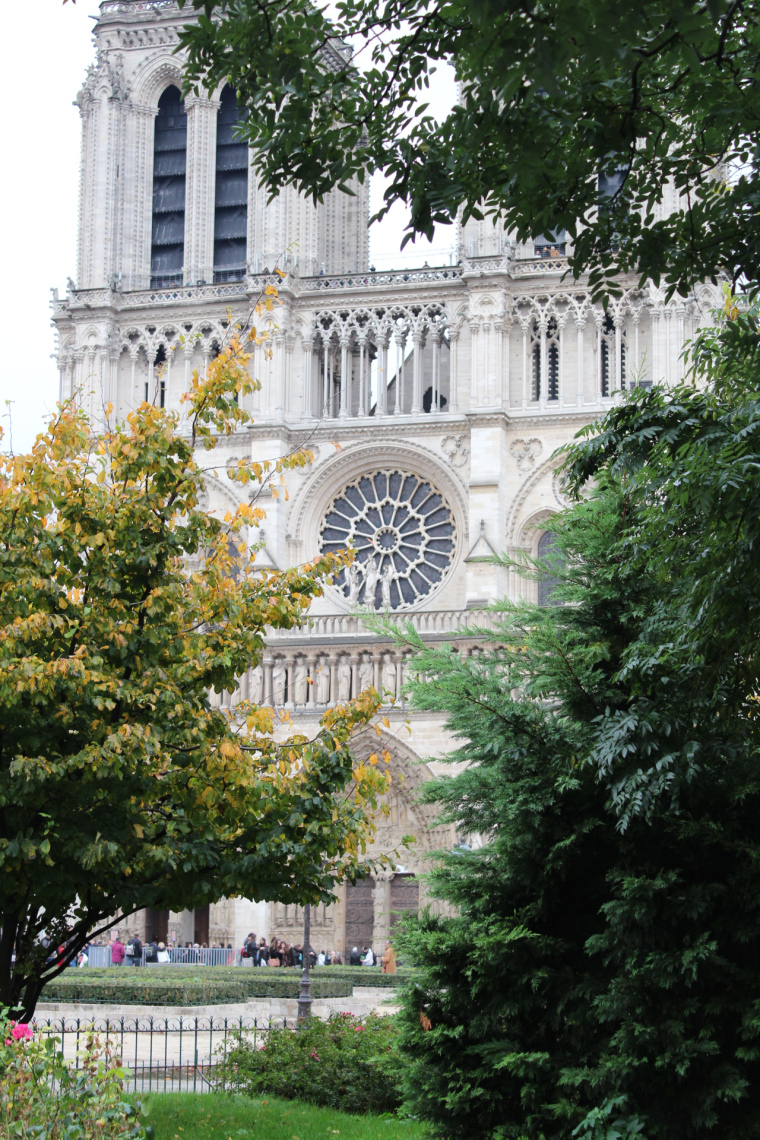 Behind the Citadines Prestige Saint-Germain-des-Près, you've a cobweb of streets bubbling with cafes and bars that eventually lead on to the sweeping shopping boulevard of Boulevard Saint-Germain.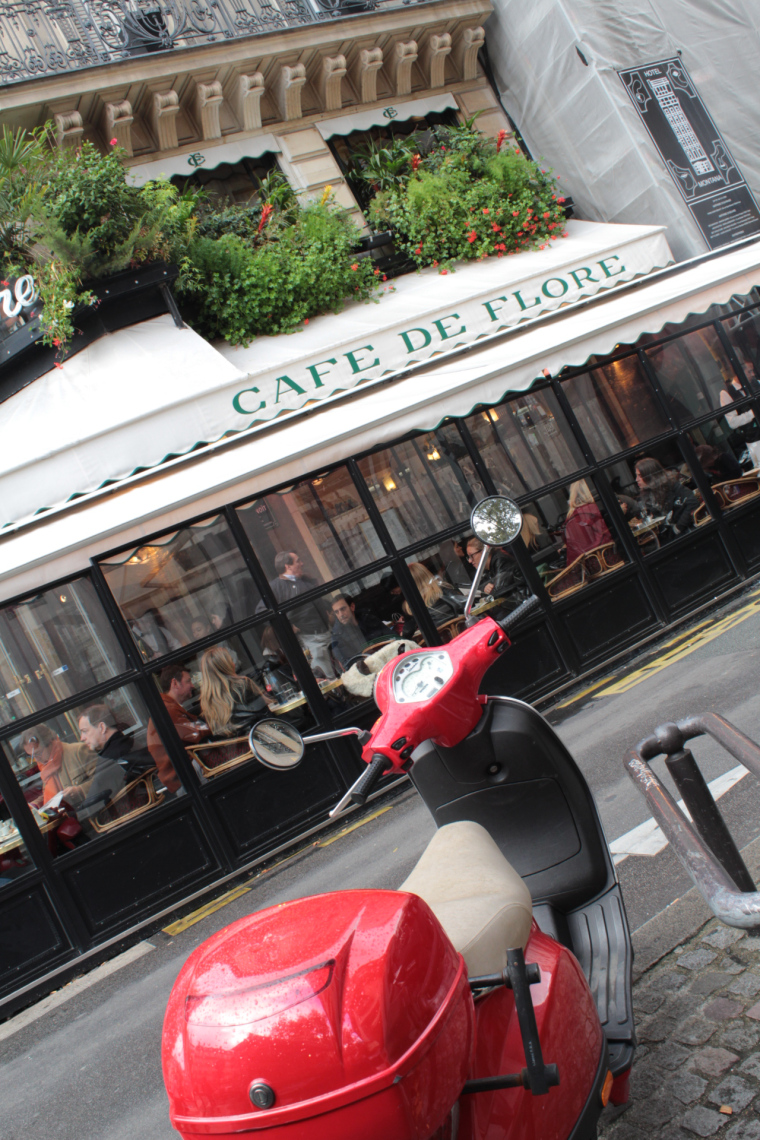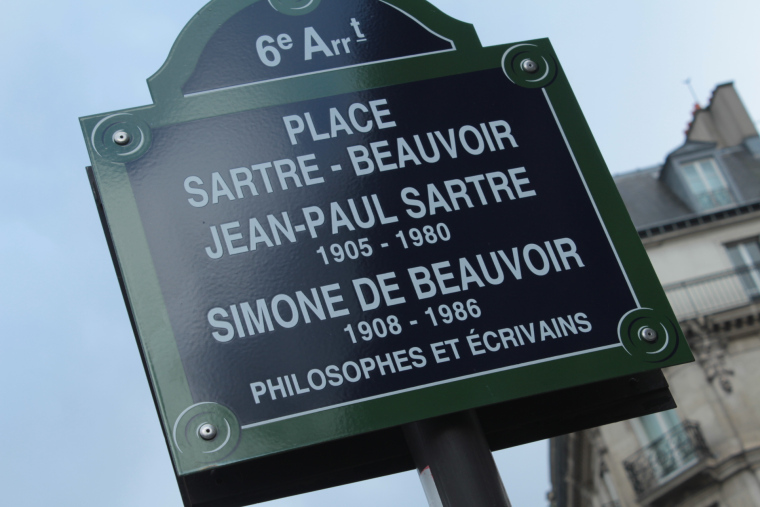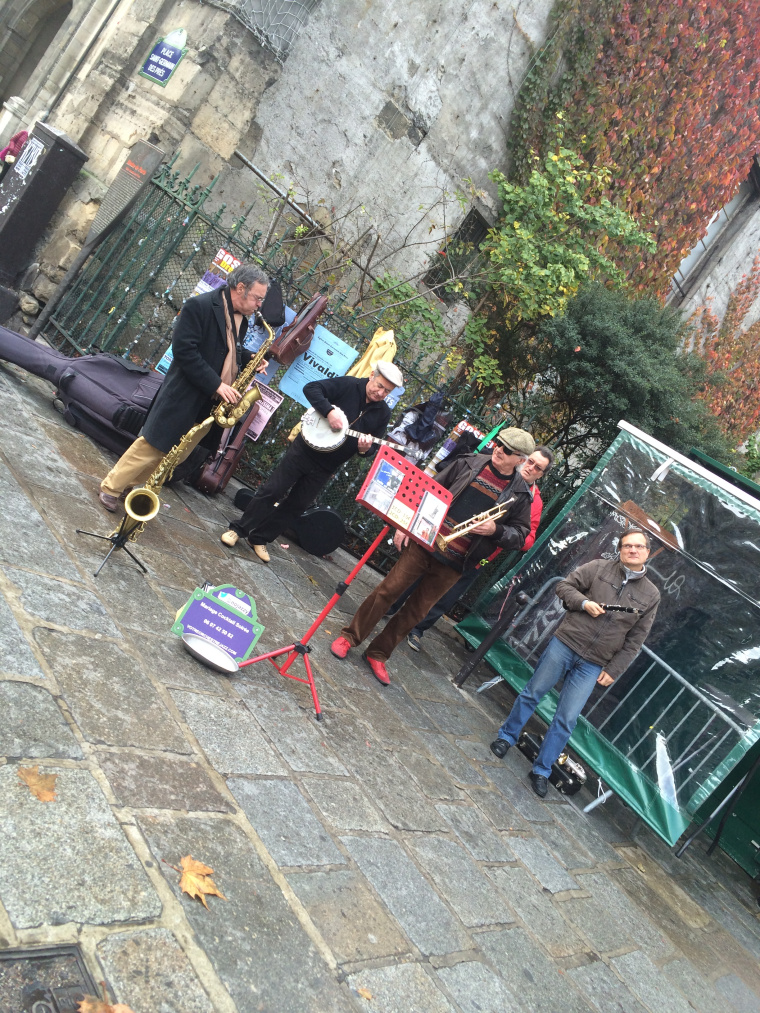 Had it not been for my ridiculously tight boots, which rubbed my feet to within an inch of their life, I would've walked from the Citadines Prestige Saint-Germain-des-Près to everything I wanted to see.
Paris's main sights and sounds (with the exception of Montmartre) was all easily accessible on foot.
The Breakfast
There's no restaurant in the Citadines Prestige Saint-Germain-des-Près, but it does have a breakfast room, serving hot and cold petit déjeuner each morning.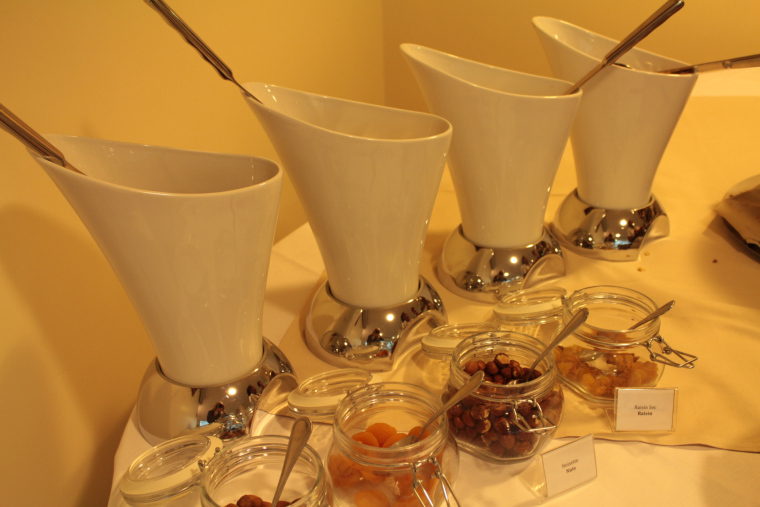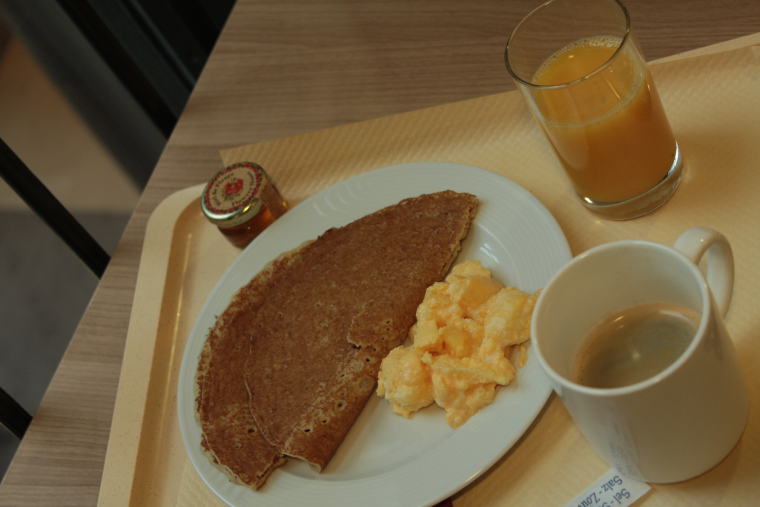 The room was uncluttered and simple, and wasn't cramped with people each time I ventured in. The breakfast worked well to fill you up before a day of sight-seeing, although the choice was limited. But hey – you have your own kitchen so if you want French toast with fresh strawberries and champers, you can have it!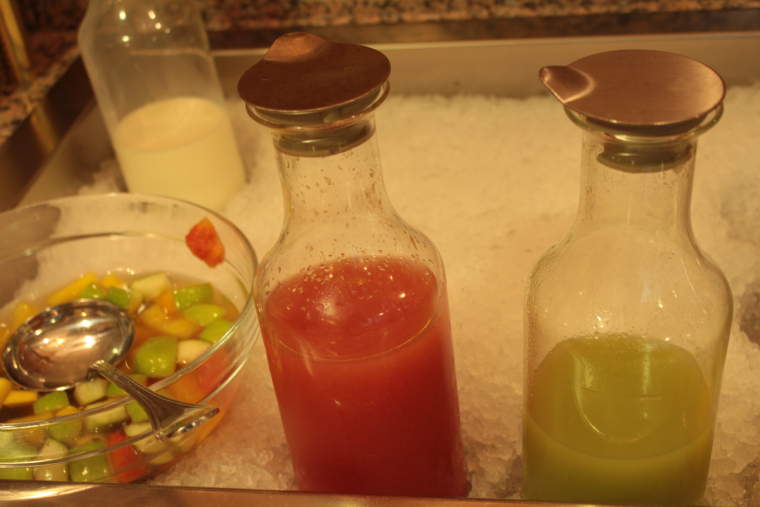 For a 2-night guest like me, the extra option of breakfast each morning was ideal. It meant I could spend less time washing up the breakfast plates in my own kitchen, or hunting for a café that serves morning crepes, and more time out and about in Paris with a full tum.
The Conclusion
The Citadines Prestige Saint-Germain-des-Près is a great choice if you're in Paris on business or on a long weekend break.
It gives you the freedom you need to feel at home in the city, without the constraints and added-expenses often associated with hotels. But comes with all the security and nice-to-have extras that make hotels a cut above staying in privately-owned apartments.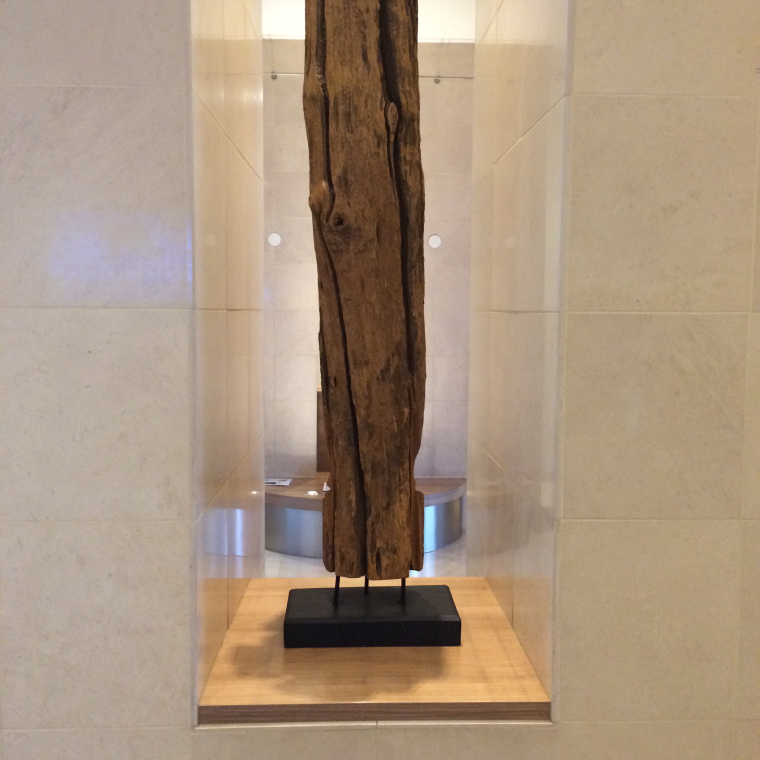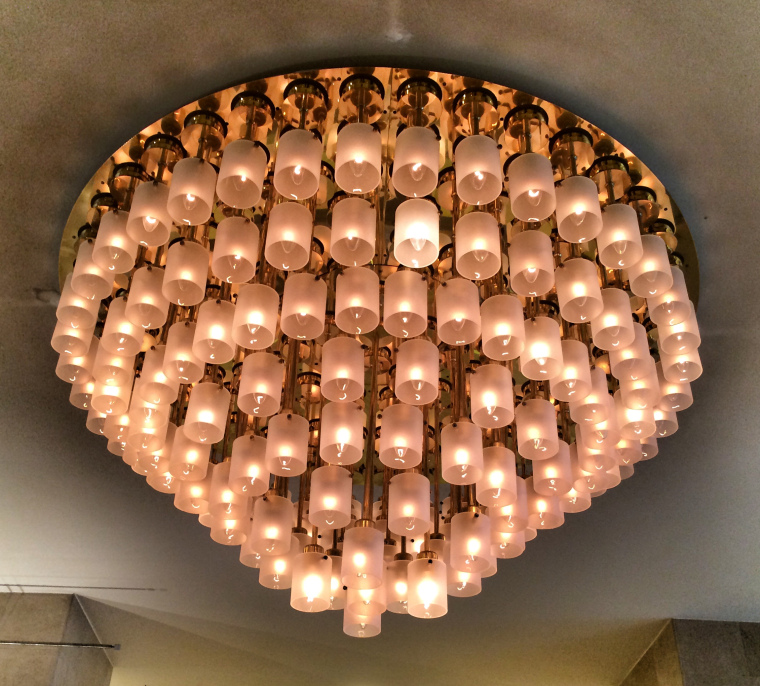 Plus, the staff on reception are exceptionally kind and thoughtful – the manager phoned my room to tell me he was very happy to help make my stay more comfortable at anytime, and he even sent me a goody bag to welcome me to Paris. Nom nom.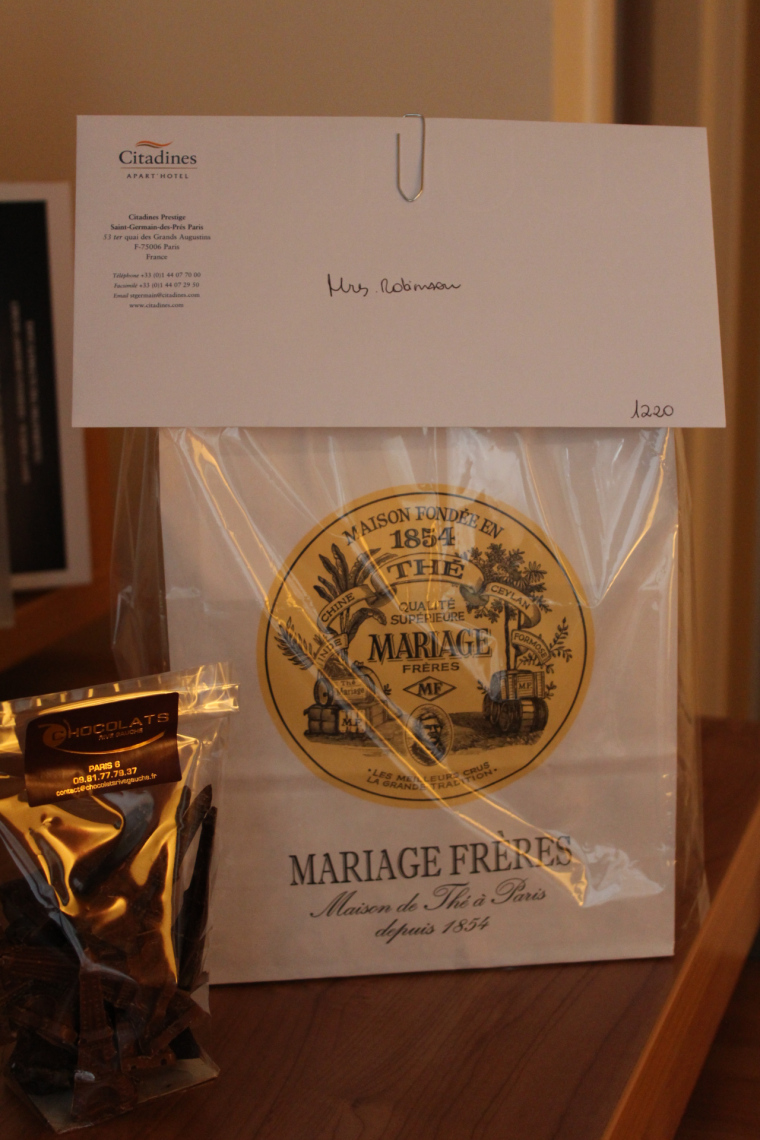 Although I missed the feel of French character with this particular Apart'hotel, I know that Citadines have more than one address in Paris.
In fact, stay in a Citadines Suites (like one of my favourite travel bloggers, The Travel Hack, did) and the apartment-hotel experience goes up a notch: luxury. Character. Parisian charm. It's all there – it's just a matter of knowing what specifically 'floats your boat' before you book.
So, for my baffled daughter – and anyone else puzzling at the concept of apartment-hotels – I say this: staying at a Citadines Apart'hotel is like having your cake and eating it.
You get the freedom to cook your own cake or buy one from the nearest supermarché.
And, best of all, if you drop crumbs on the carpet, you don't need to worry. You can simply dial 9 for maid service.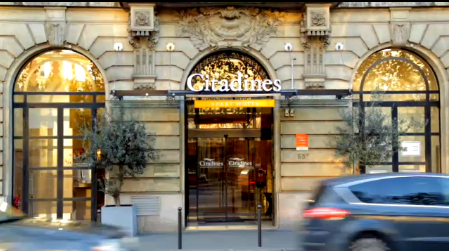 I travelled to Paris on the Eurostar and stayed at the Citadines Prestige Saint Germain des Près for 2 nights on  a complimentary basis. However, this review is a 100% honest reflection of my stay and my opinion of it – I'd never post anything I didn't believe in. All images are my own – so play nice and please don't steal them. 
 Where to stay in Paris – what are your thoughts on
staying in an apartment-hotel like the Citadines?
I'd love to hear them in the comments below
– I always reply!