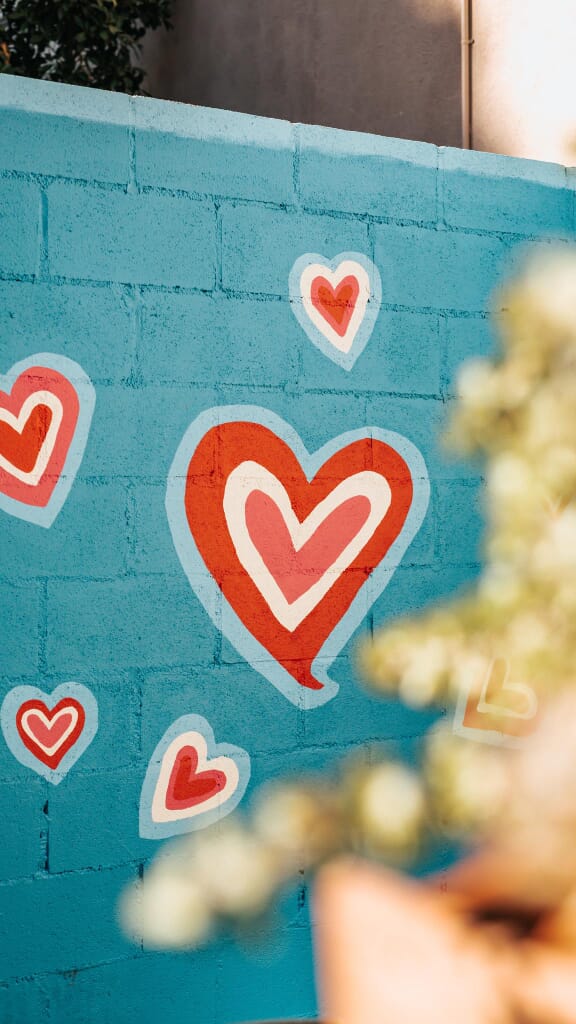 Valentine's Day 2021 – heck, it's sure is going to be different from any other Valentine's Day. So if, like many other couples, you are looking for things to do in lockdown for the upcoming Valentine's weekend, we've some ideas.
Quarantainment, if you like, to add some spice to your night. So dim the lights, open Zoom and prepare for a romantic weekend in lockdown that's both naughty and nice.
---
Things to Do in Lockdown No. 1
Pasta Lovers' Date Night That's Simply Bellissimo
Hey pasta lovers, La Tua Pasta have your date night sorted this lockdown Valentine's weekend with their delicious San Valentino's Date Night Box – Black Truffle.
La Tua Pasta is an authentic, family run 'Pastificio' (artisan pasta maker), supplying freshly-made pasta in the traditional Italian style to artisan markets and the finest London restaurants. Now they're bringing the pasta magic to you home to mark San Valentino, or Valentine's Day, with a range of cook-at-home supper boxes.
We love the sound of the 'San Valentino's Box – Black Truffle', which is delivered to your door containing everything you need for a delicious, authentic Italian meal for 2 (or 4, if you're including the kids).
Inside the box is: fresh bake-at-home focaccia with olive tapenade for your anti-pasta; black truffle heart-shaped ravioli, topped with truffle butter and grated parmesan for your il secondo (simply cook the pasta to your taste); and fine Italian chocolates to finish off your meal.
Pre-order before 4pm on 10th February to ensure your choice of box comes in time.
Cost: £46 (delivery is free).
Pic Credit: La Tua Pasta
---
Things to Do in Lockdown No. 2
Online Massage Workshop That'll Have You Playing Footsie in No Time
As long as you're not foot squeamish, this virtual lockdown class is perfect for you and your beloved twinkle toes.
Join Italian massage therapist, Lucia Calo, live from Tuscany as she teaches you how to give your loved one a foot massage in this 60-minute online class. With 15 years' experience as a massage therapist (working in 5-star hotels and luxury villas), Lucia really knows her metatarsal from her elbow and can give you the tip and techniques to sweep your better half off his or her feet.
Discover how to properly prepare and massage feet and the benefits that it can bring. After purchasing a £12 ticket, you'll be sent a Zoom link so that you can join the workshop.
Groups include up to 8 people and you'll need to bring two towels, a bowl of hot water, table salt, massage oil or foot cream and a stable internet connection.
Cost: £12 per ticket
Pic Credit: Lucia Calo
---
Things to Do in Lockdown No. 3
Strictly for Two: This Argentinian Tango Class Will Raise Your Pulses
Bring the vibe of Buenos Aires into your home this lockdown Valentine's Day as you learn an authentic and steamy Argentinian tango with your partner.
This 60-minute class is hosted by professional tango dancer, Ana Paula, originally from Argentina and now living in Barcelona where she runs her own tango school. Ana's taught tango around the world for over 20 years and is passionate about sharing her love of the dance with others.
Along with her professional dance partner, Jorge, Ana will show you how to master a traditional tango routine so that you and your beau will be twisting and gliding across your kitchen in no time. You don't need any prior experience and even if you think you have two left feet, you'll be surprised how quickly Ana gets you moving rhythmically.
Groups may include up to 10 people, but private bookings can be made from just £27. And if you fancy learning to tango solo without your partner, contact Ana Paula beforehand so that she can suggest the best date.
Costs: From £9
Pic Credit: Ana Paula
---
Things to Do in Lockdown No. 4
 A Candlelight Concert and Drinks Hamper = A Classical Night of Love and Bubbles for Two
Upgrade your evening snuggle on the sofa with the Moonlight Sonata Livestream on 14th February, from 7-8.30pm.
For this hour-long concert, esteemed concert pianist, Warren Mailley-Smith, will perform classical masterpieces that'll make your heart soar, including Beethoven's Moonlight Sonata, Chopin's Nocturne in C-sharp minor and Liszt's Hungarian Rhapsody No. 2.
All pieces will be performed live performed live from one of the UK's most stunning settings, Finchcocks House in Kent, under candlelight. And to set the evening off in true fine fettle, you'll also receive a Valentine's hamper containing: a red rose, a bottle of pink prosecco, luxury hot chocolate and heart-shaped marshmallows, mini scented candles, and raspberry and champagne truffles.
Cost: £15.99 for the Moonlight Sonata Livestream only or £59.99 for the Moonlight Sonata Livestream and Valentine's Hamper.
Pic Credit: Finchcocks House
---
Things to Do in Lockdown No. 5
You're invited to the Premier of a Ground-Breaking New Production of Romeo and Juliet 
Step into your royal box (aka: sofa) for the premier of the brilliant new theatre production of William Shakespeare's Romeo & Juliet, starring Sam Tutty, Emily Redpath, Jonny Label and Sir Derek Jacobi.
The filmed production utilises cutting-edge technology to produce and record the show under current restrictions and regulations. And is brought to you by Metcalfe Gordon Productions, Star Crossed Productions and the charity Acting for Others who works to support theatres and actors through this challenging time.
Tickets are available from Saturday 13th February to Saturday 20th February and you can choose from a matinee production at 2.30pm or the 7.30pm evening performance.
The production advises that the adaption is suitable for 12 + as it features mild violence.
The production is brought to you by Metcalfe Gordon Productions, Star Crossed Productions and the charity Acting for Others who works to support theatres and actors through this challenging time.
It's sure to be a dramatic and innovative retelling – which is why tickets are going fast!
Cost: £20 for a single ticket or £25 for a group ticket. Early bird tickets are currently available with a reduction of £5 off ticket prices until 11th February.
Video Credit: Romeo and Juilet 2021
---
Things to Do in Lockdown No. 6
WIN a Valentine's Grazing Box with the Fabulous Pickle & Pear – Closes 8th Feb
If you and your loved one are gouda together and you just can't bear to brie apart, then we've just the Valentine's treat for you both.⁠
You can WIN a divine Valentine's grazing box for 2 courtesy of the fabulously wonderful Pickle & Pear to make your Feb 14th in lockdown not quite so rubbish.⁠
Inside the box is (drumroll):⁠
Camembert with Fresh Honeycomb⁠
Gloucester Chive, Cockadilli Chilli or Smoked Cheese
Organic Vintage Heart Cheese ⁠
Somerset Charcuterie⁠
Rillette: Pork with Sloe Gin, Duck with Grand Marnier or Mushroom with Chilli & Coriander⁠
Beer Bacon Chilli Jam⁠
Sourdough Crackers⁠
Charbonnel et Walker Luxury Truffles⁠
Olives⁠
Fresh & Dried Fruit – perfect to pair with the Camembert & Honeycomb⁠
To win this wonderful prize head on over to our Instagram channel and follow the instructions. That's it! GOOD LUCK *blows kiss*.⁠ ⁠